Marketing to a Target Population and Differentiating Services
The New Product
The new product is a spa that services mothers of young children. It is called Ma Spa and the innovative idea behind the service is that it provides care for her kids while she receives her spa treatment. Most moms with small kids do not have the opportunity to stop in at the spa because they have kids in tow—so the Ma Spa is designed for them: no appointments needed and no worries about what to do with the children. The Ma Spa has certified childcare professionals on staff who oversee the children as they play in their own play area while Mom relaxes and gets her hair or nails done. It is a business that caters specifically to women and lets them know how special and important they are to the community by making sure their beauty and relaxation needs are met in spite of the small burdens they carry around with them everywhere they go.
There is nothing quite like the Ma Spa in the spa industry. Most spas require a reservation and no spas offer childcare services as part of their standard approach to the marketplace. This spa differentiates itself from other spas because it is completely focused on moms and their small children and making sure Mom gets to have an opportunity to enjoy time at the spa during her busy schedule.
Other spas exist in the market but they are typical day spas and they are all in competition with one another based on the same framework. They are all using the same resources and attempting to capture the same market share. There is nothing like a Ma Spa that caters specifically to a niche market, and there are many moms out there who would love to have a spa that is designed just for them in mind.
Objective and Mission Statement
The objective of the Ma Spa is to provide a unique opportunity for moms in the community to get a spa treatment without having to worry about what to do with their kids or who is watching them.
The mission statement is: To make sure moms get the mental, physical, social and beauty health support they need through spa relaxation treatment at any time of the working day.
Short Term Marketing Objectives
The short term marketing objectives are:
1. To promote the new service—this will include advertising locally with ads online that use targeted marketing
2. To engage the audience—by developing a social media presence and describing what is available at the facility and inviting questions from followers
3. To obtain positive product and service reviews—this will include getting contact information from customers while they wait by having them sign up for email discounts and sale promotions and then reaching out to them on email or social media to get a positive review from them
4. To increase brand awareness—this will include sponsoring local events so that the word gets out about the brand
5. To launch in a new market—this will include opening the store and having an opening day and opening week event in which all spa services are half off for all customers
6. To generate web traffic for the sale of products online—this will include getting visitors to check out the website online by mentioning discounts that can be applied when products are purchased through the website—the purpose being that this eliminates stocking and storage costs for us as the distributors can handle the cost of shipping and storing but the spa can collect the premium for handling the point of sale process.
Goals for Sales and Profit
The goals for sales and profit are that revenues will come from service fees and from a subscription fee that moms can pay each month to take advantage of a limited number of spa visits whenever they want. Product sales of organic, locally sourced cosmetic and homeopathic beauty supplies will also enhance the revenue stream. The spa will promote the use of these locally sourced homeopathic health and beauty products made from organic materials at the spa and also sell them online. The point of sale process will be a pure profit scenario for the spa as the items will be produced by local producers and stored and shipped by them or by other distributors, and all the spa will do is handle the sale and receive a premium for processing the sale.
Target Market
The four basic target marketing strategies are: 1) undifferentiated marketing, 2) differentiated or multi-segment marketing, 3) focus or concentrated targeting, and 4) customized marketing. Undifferentiated marketing refers to the type of approach in marketing where the company looks to grow interest in the company's products across a wide range of consumers without respect to any type of demographics. For example, a TV ad that plays during the Super Bowl would be a case of undifferentiated marketing because it is going to be seen by millions of different people. Or an ad at a basketball coliseum will be seen by various different groups. There is nothing special about the way the ad is designed to make it appeal to one target population. Differentiated marketing, on the other hand is also called multi-segment targeting and is a helpful marketing method that allows a company to focus on specific demographics and then tailor the marketing so that it connects to each of those demographics. Concentrated targeting is a technique a company will utilize if there is a special niche market that the company wants to focus on. Customized marketing can be useful when the company is looking to obtain a long-term contract with a population, organization or group.
The Ma Spa will use concentrated marketing as it is focusing on a niche market of consumers—moms in their 20s and 30s who are still interested in fashion, makeup and being pampered and who are going to be interested in getting a break from their young children while receiving a spa treatment. This is a niche population that is underserved currently in the community in terms of being on the main list of customers that companies specifically seek to target. Young moms, however, a good group to target because they are still interested in keeping up some of the lifestyle they had before they had children, but they are also not so bogged down with kids that they do not have time to get out and enjoy themselves. They have one or two young kids who are not in school yet and they also have errands that they want to run. In the chosen community that is growing, it is going to be a great thing to see a spa that is dedicated specifically to moms and they will jump at the idea of showing their appreciation for being thought of in so unique a way.
The market being targeted is mothers in the age range of 20 to late 30s, as that is the age range of most mothers with small children. The geographic area will be upper middle class suburbs, which is where most spa-loving women will likely be found (household income of $100,000 ). The value that the target market will receive from this idea is that the mothers will be able to feel fresh and revitalized, which is currently difficult for them to feel since they do not have an hour or two to relax, always having young kids in tow.
Competition
Currently there is no existing organization that offers a similar service. Obviously, there are many other spas all over the nation that offer specials just for Moms—but they are not designed in the same way as the concept for the Ma Spa is designed. Other spas' specials focus on getting Mom out of the house and into the spa all by herself. They rely on others stepping in to be caretakers for the afternoon while Mom gets her spa treatment. The Ma Spa knows how hard it is for mothers to find daycare for kids—so its entire service is predicated on the fact that it will be the caretaker of the children while Mom gets her spa treatment. There is literally nothing else like it on the market today.
The strengths of the Ma Spa are that it is able to differentiate itself from what the competition is doing as it offers something no one else in the industry has thought of doing. In this sense, the company is making use of the Blue Ocean Strategy (Kim & Mauborgne, 2005). This strategy focuses on identifying a need in a community that is not being met and that no one has even thought of addressing. It is about identifying what is missing in the market.
Product/Service Features
Key Partners
Beauty, bath and spa product manufacturers
Key Activities
Massages, facials, nails, masks, etc.
Value Propositions
We give Moms a chance to do something nice for themselves
Customer Relationships
The goal is to serve every customer fairly
Customer Segments
Moms with small kids (typically under the age of 5 but also for older kids up to 12)
Key Resources
Buildings, staff, brand and supplies
Channels
Social media, word of mouth
Cost Structure
Value-driven
Revenue Streams
Service fees or subscription fees
Marketing Mix
Product
The product for this Ma Spa will be the service of providing all the standard spa treatments, such as massages, facials, nails, pedicures, masks, and so on. The organic, locally-sourced homeopathic beauty products will also be sold at the spa and online. This will allow the spa to have a double revenue stream from services and products. The services revenue stream will include subscription fees for moms as well as one-time visit service fees for those who do not purchase a subscription.
Price
Every service will be priced competitively with what other spas in the area provide, but there will be a slight premium both to reflect the value that the customer is receiving in the Ma Spa treatment and the cost for child care during the spa treatment. Thus, a premium pricing strategy will be used to make sure customers know they are paying for an excellent service and top of the line products. When it comes to pampering, though, no price is too high.
Place
The best location for the Ma Spa is going to be near the local shopping areas where moms are most likely to be going with kids. The spa will be right off the main drag through town so that it is not out of the way and is convenient to get to for anyone who is out and about and feels the need for a spa treatment.
Promotion
The communication method that will be used will be primarily social media, since that is the preferred communication method of most Millennials today (Mangold & Smith, 2012). Social media allows for a two-way flow of communication and information can be posted on platforms like Facebook and Instagram to help develop a following.
People
People will be the key to the success of the products and services offered at the Ma Spa, for the spa will employ professionals who are excellent in customer service and who have a passion for their jobs. They will focus on providing top level massages, facials, pedicures, etc., and the childcare provision will come from trained and certified childcare professionals who have a naturally great rapport with children. The organic, locally-sourced beauty and homeopathic products will come from local producers who work with the Ma Spa because they love what they do and they want to be part of the next big thing. The center focus for the people in this marketing mix will be passion—people who are passionate about what they do.
Process
The process used here will be for customers to drop in at the spa whenever they want during open hours, so there is no need for a reservation as our trained professionals will be on staff and ready to go. If there are already people ahead of them, the customer will be happy to wait in the waiting area while the children are taken into the play area. The great thing about this process is that the waiting area will be set up to allow the customer to relax and unwind prior to the spa treatment: there will be complimentary teas and coffee available, and spa products to try for free, such as moisturizers and make-up. Customers will also be able to call ahead of time to see if there is a wait time for getting in.
Physical
The physical store will be an open floor concept with stations where the customer can get a massage, a pedicure, and so on. On the other side of the wall running down the length of the spa will be the childcare room where the children will be monitored in a play area all of their own.
Customer Relationship Management
Customer relationship management is an important aspect of the service that is provided because relationships are what matter most in any business. The goal of our customer relationship management will be to promote self-kindness for our customers. As Neely, Schallert, Mohammed, Roberts and Chen (2009) point out, self-kindness helps to improve one's sense of self-worth and one's ability to rejuvenate and recharge. So every customer who comes into the spa is going to be treated like a queen from the get go. That means adopting a strategy orientation towards the customer of the customer always being right. And that is exactly how it should be for a mom in the community who is coming to the spa to unwind.
Role of Technology
The role of technology can play a big part in supporting CRM primarily because so many people are actively using technology already today. Technology like cell phones and iPads are ubiquitous and every person has them nowadays and moms are almost never without theirs. Thus it is a good idea to connect to moms out there in the real world by using these tech tools, since they are already going to be on them. One of the best ways to connect with them is to use social media platforms like Instagram, where pictures and videos and posts can be made with little bits of information passed on to those who follow on the site.
One idea to facilitate the customer relationship management process is to use Instagram to host a competition among customers of who can post the best beauty picture featuring the organic make-up products purchased through or sold at the Ma Spa. This will be a way for moms to showcase their fun makeup skills or for them to have a get-together with their girlfriends where they can have fun and experiment with the makeup products. It is a promotional activity that gives moms an excuse to do something they love to do, which is play with makeup and pamper themselves. They can take pictures and upload them to the Instagram page and a winner will be selected. This is a good way to bring people to the store to share in the fun of the environment and to try out some of the new products. It also keeps the moms engaged and helps to promote word of mouth marketing because other moms will want to know what the pictures are for or where the makeup comes from.
This is also a way to get all customers using the same social media site, which allows for better customer relations management. Instead of searching all over social media, from Facebook to Twitter to YouTube to Snapchat and so on, the spa can focus everyone's attention on Instagram and manage customers directly from its Instagram page. Instagram becomes everyone's go-to source for information from the spa and any questions can be posted on the page and the spa will be sure to answer them. Instead of having to juggle various accounts and interact across several platforms the spa can focus on just one account.
Conclusion
The Ma Spa will be a place where young moms can come to get away from all the distractions that they have to deal with, including children, for just an hour or two—long enough for them to recharge and feel great about themselves. Moms will be thankful for the opportunity and the services and products will be unique, so there will be total differentiation going on at the Ma Spa: no other spa will be offering the type of service that it offers, which includes childcare services while mom receives her spa treatment. The benefits of this for the mom is that they get to be pampered without worry of having to schedule a treatment and arrange for a sitter. Customer relationships will be managed primarily through social media since most Millennials prefer to interact using social media today.
References
Kim, W. & Mauborgne, R. (2005). Blue ocean strategy: From theory to practice. California Management Review, 47(3), 105-121.
Mangold, W. G., & Smith, K. T. (2012). Selling to Millennials with online reviews. Business Horizons, 55(2), 141-153.
Neely, M. E., Schallert, D. L., Mohammed, S. S., Roberts, R. M., & Chen, Y. J. (2009). Self-kindness when facing stress: The role of self-compassion, goal regulation, and support in college students' well-being. Motivation and Emotion, 33(1), 88-97.
---
Are you busy and do not have time to handle your assignment? Are you scared that your paper will not make the grade? Do you have responsibilities that may hinder you from turning in your assignment on time? Are you tired and can barely handle your assignment? Are your grades inconsistent?
Whichever your reason is, it is valid! You can get professional academic help from our service at affordable rates. We have a team of professional academic writers who can handle all your assignments.
Plagiarism free papers
Timely delivery
Any deadline
Skilled, Experienced Native English Writers
Subject-relevant academic writer
Adherence to paper instructions
Ability to tackle bulk assignments
Reasonable prices
24/7 Customer Support
Get superb grades consistently
Online Academic Help With Different Subjects
Literature
Students barely have time to read. We got you! Have your literature essay or book review written without having the hassle of reading the book. You can get your literature paper custom-written for you by our literature specialists.
Finance
Do you struggle with finance? No need to torture yourself if finance is not your cup of tea. You can order your finance paper from our academic writing service and get 100% original work from competent finance experts.
Computer science
Computer science is a tough subject. Fortunately, our computer science experts are up to the match. No need to stress and have sleepless nights. Our academic writers will tackle all your computer science assignments and deliver them on time. Let us handle all your python, java, ruby, JavaScript, php , C+ assignments!
Psychology
While psychology may be an interesting subject, you may lack sufficient time to handle your assignments. Don't despair; by using our academic writing service, you can be assured of perfect grades. Moreover, your grades will be consistent.
Engineering
Engineering is quite a demanding subject. Students face a lot of pressure and barely have enough time to do what they love to do. Our academic writing service got you covered! Our engineering specialists follow the paper instructions and ensure timely delivery of the paper.
Nursing
In the nursing course, you may have difficulties with literature reviews, annotated bibliographies, critical essays, and other assignments. Our nursing assignment writers will offer you professional nursing paper help at low prices.
Sociology
Truth be told, sociology papers can be quite exhausting. Our academic writing service relieves you of fatigue, pressure, and stress. You can relax and have peace of mind as our academic writers handle your sociology assignment.
Business
We take pride in having some of the best business writers in the industry. Our business writers have a lot of experience in the field. They are reliable, and you can be assured of a high-grade paper. They are able to handle business papers of any subject, length, deadline, and difficulty!
Statistics
We boast of having some of the most experienced statistics experts in the industry. Our statistics experts have diverse skills, expertise, and knowledge to handle any kind of assignment. They have access to all kinds of software to get your assignment done.
Law
Writing a law essay may prove to be an insurmountable obstacle, especially when you need to know the peculiarities of the legislative framework. Take advantage of our top-notch law specialists and get superb grades and 100% satisfaction.
What discipline/subjects do you deal in?
We have highlighted some of the most popular subjects we handle above. Those are just a tip of the iceberg. We deal in all academic disciplines since our writers are as diverse. They have been drawn from across all disciplines, and orders are assigned to those writers believed to be the best in the field. In a nutshell, there is no task we cannot handle; all you need to do is place your order with us. As long as your instructions are clear, just trust we shall deliver irrespective of the discipline.
Are your writers competent enough to handle my paper?
Our essay writers are graduates with bachelor's, masters, Ph.D., and doctorate degrees in various subjects. The minimum requirement to be an essay writer with our essay writing service is to have a college degree. All our academic writers have a minimum of two years of academic writing. We have a stringent recruitment process to ensure that we get only the most competent essay writers in the industry. We also ensure that the writers are handsomely compensated for their value. The majority of our writers are native English speakers. As such, the fluency of language and grammar is impeccable.
What if I don't like the paper?
There is a very low likelihood that you won't like the paper.
Reasons being:
When assigning your order, we match the paper's discipline with the writer's field/specialization. Since all our writers are graduates, we match the paper's subject with the field the writer studied. For instance, if it's a nursing paper, only a nursing graduate and writer will handle it. Furthermore, all our writers have academic writing experience and top-notch research skills.
We have a quality assurance that reviews the paper before it gets to you. As such, we ensure that you get a paper that meets the required standard and will most definitely make the grade.
In the event that you don't like your paper:
The writer will revise the paper up to your pleasing. You have unlimited revisions. You simply need to highlight what specifically you don't like about the paper, and the writer will make the amendments. The paper will be revised until you are satisfied. Revisions are free of charge
We will have a different writer write the paper from scratch.
Last resort, if the above does not work, we will refund your money.
Will the professor find out I didn't write the paper myself?
Not at all. All papers are written from scratch. There is no way your tutor or instructor will realize that you did not write the paper yourself. In fact, we recommend using our assignment help services for consistent results.
What if the paper is plagiarized?
We check all papers for plagiarism before we submit them. We use powerful plagiarism checking software such as SafeAssign, LopesWrite, and Turnitin. We also upload the plagiarism report so that you can review it. We understand that plagiarism is academic suicide. We would not take the risk of submitting plagiarized work and jeopardize your academic journey. Furthermore, we do not sell or use prewritten papers, and each paper is written from scratch.
When will I get my paper?
You determine when you get the paper by setting the deadline when placing the order. All papers are delivered within the deadline. We are well aware that we operate in a time-sensitive industry. As such, we have laid out strategies to ensure that the client receives the paper on time and they never miss the deadline. We understand that papers that are submitted late have some points deducted. We do not want you to miss any points due to late submission. We work on beating deadlines by huge margins in order to ensure that you have ample time to review the paper before you submit it.
Will anyone find out that I used your services?
We have a privacy and confidentiality policy that guides our work. We NEVER share any customer information with third parties. Noone will ever know that you used our assignment help services. It's only between you and us. We are bound by our policies to protect the customer's identity and information. All your information, such as your names, phone number, email, order information, and so on, are protected. We have robust security systems that ensure that your data is protected. Hacking our systems is close to impossible, and it has never happened.
How our Assignment  Help Service Works
You fill all the paper instructions in the order form. Make sure you include all the helpful materials so that our academic writers can deliver the perfect paper. It will also help to eliminate unnecessary revisions.
2.      Pay for the order
Proceed to pay for the paper so that it can be assigned to one of our expert academic writers. The paper subject is matched with the writer's area of specialization.
3.      Track the progress
You communicate with the writer and know about the progress of the paper. The client can ask the writer for drafts of the paper. The client can upload extra material and include additional instructions from the lecturer. Receive a paper.
4.      Download the paper
The paper is sent to your email and uploaded to your personal account. You also get a plagiarism report attached to your paper.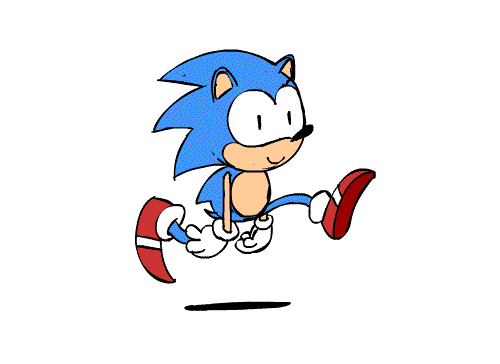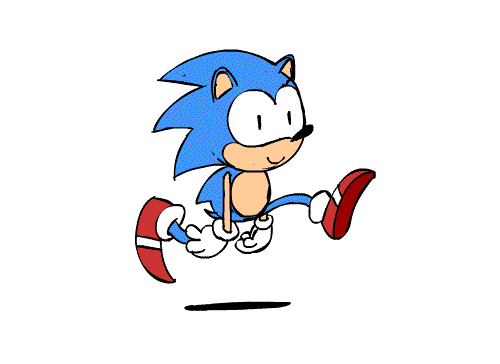 PLACE THIS ORDER OR A SIMILAR ORDER WITH US TODAY AND GET A PERFECT SCORE!!!
---