Al Queda Has Shaped the Way
How Al Qaeda has shaped the way the United States uses counter terrorism?
Transnational terrorist networks are currently the greatest emerging threat to global security. They operate in dispersed groups with leaders who are capable of blending into their surroundings and becoming part of the landscape. This aspect alone makes them difficult to counter. Further, they operate as non-state entities with no accountable sovereign. They threaten the fragile governments of weak and failing states and, this would be the worst imaginable case, they persistently attempt to gain access to weapons of mass destruction.
The current essay is a discussion on the issue of how Al-Qaeda shaped the way the United States uses counter terrorism. The author has discussed the structure and role of al-Qaeda and the way United States changed its strategy to counter this terrorism in particular after 9/11.
Terrorist Threat
How the world deals with the emerging terrorist threat closely relates to the ethical base that drives international affairs and military action. For the United States and many member countries of the United Nations, that ethical framework is just war theory. Although this framework has evolved over time, it has recently come under scrutiny. Additionally, the dispersed operation of the terrorist networks challenges the state-based nature of the framework.
Prior to the horrific terrorist attacks on September 11, 2001, state supported terrorism provided state and state-like actors a viable strategy to further their agendas. Monika Huepel discusses this in her 2007 evaluation of the UN Security Council's approach to terrorism:
"Several countries in the Middle East and North Africa began supporting terrorists as a strategy to destabilize other countries. Libya, for instance, financed and provided training to various terrorists. After the revolution in the late 1970s, Iran began to give radical Islamic groups financial and military support. Syria hosted several terrorist groups in its national territory and in Lebanon, and cooperated with Iran in supporting Hezbollah." (Monika Heupel, 480)
The 9-11 attacks solidified the terrorist strategies as viable and readily executable. However, the U.S. reaction significantly reduced the feasibility of state sponsored terrorism. On September 21, 2001, in a speech to the nation, Present George Bush issued stark warnings to terrorists and those who support them:
"We will direct every resource at our command — every means of diplomacy, every tool of intelligence, every instrument of law enforcement, every financial influence, and every necessary weapon of war — to the destruction and to the defeat of the global terror network…We will starve terrorists of funding, turn them one against another, drive them from place to place until there is no refuge or no rest. And we will pursue nations that provide aid or safe haven to terrorism. Every nation in every region now has a decision to make: Either you are with us or you are with the terrorists" (CNN, 1).
Thus, the U.S. began the Global War on Terrorism, and led the world's effort to minimize state supported terrorist endeavors.
"This reduction in the tolerance of state supported terrorism resulted in an increased necessity for terrorist networks. Without state sponsorship the terrorists have to provide safe havens, training, and logistical support for one another. Without the ability to move about freely, terrorist groups had to mutually assist one another with manning and financial challenges. Terrorist groups learned to take advantage of opportunities to give and receive assistance. This was the only means available that allowed the groups to further their political agendas. Huepel discusses this, as follows:
"In the 1990s and 2000s, state-sponsored terrorism did not vanish, as is evident, for example, from the persistent links between terrorist groups and Iran and Syria. However, state-sponsored terrorism has gradually given way to a form of terrorism that we can call transnational terrorism, as it relies to a lesser degree on direct state support and features cross-border network structures. This form of terrorism, as epitomized by al-Qaeda after the overthrow of the Taliban regime in Afghanistan, commonly uses weak and failing states as safe havens and receives support from various non-state actors. Spanning a global transnational network, it capitalizes on legal loopholes and deficiencies in law enforcement in developing and developed countries alike." (Heupel, 1)
Thus the combination of the polarization created by ?…either with us, or with the terrorists…." The need to advance ideological political goals, and the increased need to operate without state support created an environment conducive to the growth of transnational terrorist networks. In fact, terrorist groups had to form networks to survive.
This need forms the basis for the driving factors behind the creation of terrorist networks. A further discussion of the finances, manning, sanctuary, and operational ability of these groups will show the necessity of establishing networks. Each of these factors intricately relates to the others. All are required for the networks, and thus the individual groups, to achieve success.
Al-Qaeda
In order to be successful, terrorists must find settings conducive to their operations. In other words, the growth and success of transnational terrorist networks closely relates to the environment in which they exist. There are many factors that contribute to this environment. Some of the most commonly discussed include; poverty, trained natural resources, weakened and failing governments, and problems created by overpopulation. (Robert G.5) Berschinski highlights the factors that promote the ability for terrorist networks to operate with minimal restriction. When states are failing, the remaining fragmented government may be willing to work with terrorist groups in order to remain in power. (Robert G, 7) Impoverished groups of people offer little resistance and a potential recruiting ground. Religious divisions may prevent the solidarity among the people, which would be required in order to form a new and effective government. In layman's terms, when it's every man for himself, no one cares what the terrorist groups are doing; nor do they have the necessary resources to stop them.
The ability to conduct day-to-day operations, with little interruption from local governments, is certainly a short-term goal of the terrorist groups. However, this is not the key motivation for the groups or the networks. It is the lack of an international voice that primarily motivates the terrorists. To understand the existence of terrorist networks, it is necessary to understand why they form. First, as discussed previously, international law challenges the legitimacy of these organizations due to their non-state status. This establishes a group of, from an international perspective, outsiders. Secondly, these groups share a common ideology and a common understanding of the enemy. These factors highlight the need for terrorists to gain an international voice. To do this, in the post 9-11 environment, they must form networks based on the common fabric of radical Islam. Al Qaeda in East Africa (AQEA), the al Qaeda Organization for the land of the Islamic Maghreb (AQLIM), and the Armed Islamic Group (GIA) demonstrate this.
Gunaratna states, ?As an unprecedented transnational phenomenon Al Qaeda's infrastructure has proved very hard to detect and combat…. (Rohan Gunaratna, 72) The decentralized organizational network model poses a significant threat to global security. The U.S. Department of State explains as follows:
"…the al-Qaida threat was more dispersed than in recent years, which partially offset the losses suffered by al-Qaida's core. The attempted December 25th bombing of a U.S. commercial airliner demonstrated that at least one al-Qaida affiliate has developed not just the desire but also the capability to launch a strike against the United States" (U.S. Department of State,1)
Al Qaeda continues to operate through these dispersed networks. Although based in Pakistan, they have affiliates in the Arabian Peninsula, throughout Africa, and have even reached into the United States. This is shown by the fact that, "Five Americans from Virginia, were arrested in Pakistan on suspicion of terrorist ties. (U.S. Department of State, 1) The ability of these networks to operate across borders, decentralized, with little, if any, state assistance, and continue to support one another is their greatest strength. This operational model is also the single factor that makes the ethical use of military force such a difficult option.
Although the terrorist organizations recognize the need for safe havens and operational space, they also recognize the need to increase their arsenal. The proliferation of weapons of mass destruction (WMDs) is a significant threat. This is a well-known goal of many, if not all, terrorist groups. From the terrorists'perspective, it is a reasonable goal, which allows them to level the playing field. Although, to date, there is no evidence that they have been able to do so, it is a constant concern. For terrorists, the key aspect of attaining WMDs is the ability to gain political parity. Contrary to what many believe, terrorist do not commit heinous acts against humanity simply for the sake of doing so. Their intent is to further a political cause. Possessing a WMD allows some form of political parity. A small cohesive group, even without a recognized sovereign, becomes a player on the global stage. After all, the terrorists intend to achieve their desired end states by first achieving a voice on the world stage. They believe this voice comes with the possession of WMD capabilities. Any such capability certainly gives the group who possesses it the potential to gain collective support from, and further unify, Islamic radicals and certainly makes the rest of the world pay attention.
Al-Qaeda and United States
The discussion of voice highlights the difference between what targets terrorist threaten, and what is at actually at stake. Terrorists threaten the security of U.S. citizens at home and abroad. They threaten the security of developing nations. They threaten the sovereignty of weakened states. They threaten everyone with the potential proliferation of WMDs. Indeed, their targeting is indiscriminate. Patterson characterizes terrorist views as follows:
"…terrorists and guerrillas see no distinction between combatants and non-combatants. Al Qaeda and other terrorist organizations view their opponents through apocalyptic lenses which distinguish "holy" from "damned," usually along religious or racial lines. Thus, an American businesswoman or child is as legitimate a target as an American Marine because all Americans represent the Great Evil." (Eric Patterson, 6)
If they gain political parity and further radical causes through terror or blackmail, global order, the current world structure, which is based on sovereign statehood and the security of everyone, is at stake.
Current Counter Terrorism Efforts
"For nearly a decade, our Nation has been at war with a far-reaching network of violence and hatred. Even as we end one war in Iraq, our military has been called upon to renew our focus on Afghanistan as part of a commitment to disrupt, dismantle, and defeat al-Qaida and its affiliates. This is part of a broad, multinational effort that is right and just, we will be unwavering in our commitment to the security of our people, allies, and partners."
-President Barack Obama, National Security Strategy
In May 2010, President Obama and his administration released the National Security Strategy (NSS). This document outlines the current strategy from a top-level perspective. Some of the key points to this strategy are building of the U.S. economy, enhancing national capacity through the Whole of Government approach, building partner capacity abroad, and defeat al Qaeda (Barack Obama, i)
Before discussing the outlined practices for defeating terrorist networks, it is worthwhile to note the value base of the NSS. The Obama administration places a high value on the rights of people inside, as well as people outside the borders of the U.S. The NSS explains this as follows:
"The freedom that America stands for includes freedom from want. Basic human rights cannot thrive in places where human beings do not have access to enough food, or clean water, or the medicine they need to survive. These values are key foundations of the strategy. In accordance with the values set forth by just war theory, preservation of human life and dignity are necessary in all endeavors. It is the pragmatic clash of this value with the value of security that causes the ?heartfelt grief" (Barack Obama, i)
Saint Augustine spoke of.
In the section of the NSS titled, ?Disrupt, Dismantle, and Defeat Al-Qaeda and its Violent Extremist Affiliates in Afghanistan, Pakistan, and Around the World, (St. Augustine of Hippo,862) the strategy outlines several avenues. Most of them center on improving relationships with international partners and working to reduce the level of acceptance of al Qaeda efforts. A key part of this is denying safe havens for terrorist networks:
"Wherever al-Qaeda or its terrorist affiliates attempt to establish a safe haven — as they have in Yemen, Somalia, the Maghreb, and the Sahel — we will meet them with growing pressure. We also will strengthen our own network of partners to disable al-Qaeda's financial, human, and planning networks; disrupt terrorist operations before they mature; and address potential safe-havens before al-Qaeda and its terrorist affiliates can take root….We will also help states avoid becoming terrorist safe havens by helping them build their capacity for responsible governance and security through development and security sector assistance." (Obama, i)
The NSS recognizes and openly acknowledges the threats from transnational terrorist networks. Clearly, the strategy is to prevent conflict by building relationships and capacity so that terrorist networks cannot operate unchecked.
In addition to the preventative strategies, improving the U.S. economy, and building partner capacity abroad, the U.S. continues to engage in Afghanistan and Iraq. The NSS states, ?In Iraq, we are supporting a transition of responsibility to the sovereign Iraqi Government. (Obama, i)
Conclusion
Al-Qaeda has played significant role in shaping the way U.S. uses the counter terrorism. There have been changes in the policies and strategies adopted by government of United States particularly after 9/11. The Terrorist Finance Tracking Program has been created and implemented. The TFTP investigates, and in some cases, prevents terrorist attacks. Additionally, by working with the European Union and its member states, the TFTP was able to impact terrorist activities on a global scale.
United States has adopted a new strategy., the implementation of this type of program exemplifies the U.S. counter-terrorism strategy. The U.S. Department of the Treasury as a counter-terrorism agency definitely shows an interagency approach. The fact that the TFTP ties in with the European Union and provide SWIFT additional capabilities highlights building partner capacity on an international and interagency scale.
The U.S. is not the only global player who understands this concept. On September 28, 2001, the UN adopted Security Council Resolution 1373; …Resolution 1373 is the cornerstone of the United Nations'Counterterrorism effort.
References
Berschinski, Robert G. AFRICOM's Dilemma: The Global War on Terrorism, Capacity Building, Humanitarianism, and the Future of U.S. Security Policy in Africa. Carlisle, PA: U.S. Army War College, 2007.
Butler, Michael J. AU.S. Military Intervention in Crisis, 1945-1994: An Empirical Inquiry of Just War Theory. The Journal of Conflict Resolution 47, no. 2 (April 2003): 226-248.
CNN. Transcript of President Bush's Address. CNN. http://articles.cnn.com/2001-09-20/us/gen.bush.transcript_1_joint-session-national-anthem-citizens?_s=PM:U.S. (accessed October 1, 2010).
Heupel, Monika. Adapting to Transnational Terrorism: The UN Security Council's Evolving Approach to Terrorism. Security Dialogue 38, no. 4 (2007): 477-499.
Obama, Barack. The National Security Strategy of the United States. Washington, D.C.: U.S. Government Printing Office, May 2010.
Patterson, Eric. Jut Post Bellum and International Conflict: Order, Justice, and Reconciliation. In Rethinking the Just War Tradition, edited by Michael W. Brough, John W. Lango, and Harry Van der Linden,6-41. Albany: State University of New York Press, 2007.
Saint Augustine of Hippo. The City of God. Translated by Henry Bettenson. London, England: Penguin Group, 2003.
U.S. Department of State. Country Reports on Terrorism 2009. U.S. Department of State. http://www.state.gov/s/ct/rls/crt/2009/140882.htm (accessed October 7, 2010).
---
Are you busy and do not have time to handle your assignment? Are you scared that your paper will not make the grade? Do you have responsibilities that may hinder you from turning in your assignment on time? Are you tired and can barely handle your assignment? Are your grades inconsistent?
Whichever your reason is, it is valid! You can get professional academic help from our service at affordable rates. We have a team of professional academic writers who can handle all your assignments.
Plagiarism free papers
Timely delivery
Any deadline
Skilled, Experienced Native English Writers
Subject-relevant academic writer
Adherence to paper instructions
Ability to tackle bulk assignments
Reasonable prices
24/7 Customer Support
Get superb grades consistently
Online Academic Help With Different Subjects
Literature
Students barely have time to read. We got you! Have your literature essay or book review written without having the hassle of reading the book. You can get your literature paper custom-written for you by our literature specialists.
Finance
Do you struggle with finance? No need to torture yourself if finance is not your cup of tea. You can order your finance paper from our academic writing service and get 100% original work from competent finance experts.
Computer science
Computer science is a tough subject. Fortunately, our computer science experts are up to the match. No need to stress and have sleepless nights. Our academic writers will tackle all your computer science assignments and deliver them on time. Let us handle all your python, java, ruby, JavaScript, php , C+ assignments!
Psychology
While psychology may be an interesting subject, you may lack sufficient time to handle your assignments. Don't despair; by using our academic writing service, you can be assured of perfect grades. Moreover, your grades will be consistent.
Engineering
Engineering is quite a demanding subject. Students face a lot of pressure and barely have enough time to do what they love to do. Our academic writing service got you covered! Our engineering specialists follow the paper instructions and ensure timely delivery of the paper.
Nursing
In the nursing course, you may have difficulties with literature reviews, annotated bibliographies, critical essays, and other assignments. Our nursing assignment writers will offer you professional nursing paper help at low prices.
Sociology
Truth be told, sociology papers can be quite exhausting. Our academic writing service relieves you of fatigue, pressure, and stress. You can relax and have peace of mind as our academic writers handle your sociology assignment.
Business
We take pride in having some of the best business writers in the industry. Our business writers have a lot of experience in the field. They are reliable, and you can be assured of a high-grade paper. They are able to handle business papers of any subject, length, deadline, and difficulty!
Statistics
We boast of having some of the most experienced statistics experts in the industry. Our statistics experts have diverse skills, expertise, and knowledge to handle any kind of assignment. They have access to all kinds of software to get your assignment done.
Law
Writing a law essay may prove to be an insurmountable obstacle, especially when you need to know the peculiarities of the legislative framework. Take advantage of our top-notch law specialists and get superb grades and 100% satisfaction.
What discipline/subjects do you deal in?
We have highlighted some of the most popular subjects we handle above. Those are just a tip of the iceberg. We deal in all academic disciplines since our writers are as diverse. They have been drawn from across all disciplines, and orders are assigned to those writers believed to be the best in the field. In a nutshell, there is no task we cannot handle; all you need to do is place your order with us. As long as your instructions are clear, just trust we shall deliver irrespective of the discipline.
Are your writers competent enough to handle my paper?
Our essay writers are graduates with bachelor's, masters, Ph.D., and doctorate degrees in various subjects. The minimum requirement to be an essay writer with our essay writing service is to have a college degree. All our academic writers have a minimum of two years of academic writing. We have a stringent recruitment process to ensure that we get only the most competent essay writers in the industry. We also ensure that the writers are handsomely compensated for their value. The majority of our writers are native English speakers. As such, the fluency of language and grammar is impeccable.
What if I don't like the paper?
There is a very low likelihood that you won't like the paper.
Reasons being:
When assigning your order, we match the paper's discipline with the writer's field/specialization. Since all our writers are graduates, we match the paper's subject with the field the writer studied. For instance, if it's a nursing paper, only a nursing graduate and writer will handle it. Furthermore, all our writers have academic writing experience and top-notch research skills.
We have a quality assurance that reviews the paper before it gets to you. As such, we ensure that you get a paper that meets the required standard and will most definitely make the grade.
In the event that you don't like your paper:
The writer will revise the paper up to your pleasing. You have unlimited revisions. You simply need to highlight what specifically you don't like about the paper, and the writer will make the amendments. The paper will be revised until you are satisfied. Revisions are free of charge
We will have a different writer write the paper from scratch.
Last resort, if the above does not work, we will refund your money.
Will the professor find out I didn't write the paper myself?
Not at all. All papers are written from scratch. There is no way your tutor or instructor will realize that you did not write the paper yourself. In fact, we recommend using our assignment help services for consistent results.
What if the paper is plagiarized?
We check all papers for plagiarism before we submit them. We use powerful plagiarism checking software such as SafeAssign, LopesWrite, and Turnitin. We also upload the plagiarism report so that you can review it. We understand that plagiarism is academic suicide. We would not take the risk of submitting plagiarized work and jeopardize your academic journey. Furthermore, we do not sell or use prewritten papers, and each paper is written from scratch.
When will I get my paper?
You determine when you get the paper by setting the deadline when placing the order. All papers are delivered within the deadline. We are well aware that we operate in a time-sensitive industry. As such, we have laid out strategies to ensure that the client receives the paper on time and they never miss the deadline. We understand that papers that are submitted late have some points deducted. We do not want you to miss any points due to late submission. We work on beating deadlines by huge margins in order to ensure that you have ample time to review the paper before you submit it.
Will anyone find out that I used your services?
We have a privacy and confidentiality policy that guides our work. We NEVER share any customer information with third parties. Noone will ever know that you used our assignment help services. It's only between you and us. We are bound by our policies to protect the customer's identity and information. All your information, such as your names, phone number, email, order information, and so on, are protected. We have robust security systems that ensure that your data is protected. Hacking our systems is close to impossible, and it has never happened.
How our Assignment  Help Service Works
You fill all the paper instructions in the order form. Make sure you include all the helpful materials so that our academic writers can deliver the perfect paper. It will also help to eliminate unnecessary revisions.
2.      Pay for the order
Proceed to pay for the paper so that it can be assigned to one of our expert academic writers. The paper subject is matched with the writer's area of specialization.
3.      Track the progress
You communicate with the writer and know about the progress of the paper. The client can ask the writer for drafts of the paper. The client can upload extra material and include additional instructions from the lecturer. Receive a paper.
4.      Download the paper
The paper is sent to your email and uploaded to your personal account. You also get a plagiarism report attached to your paper.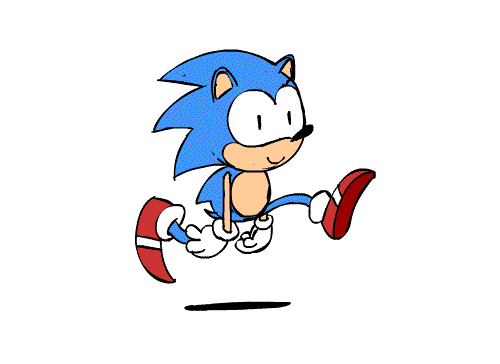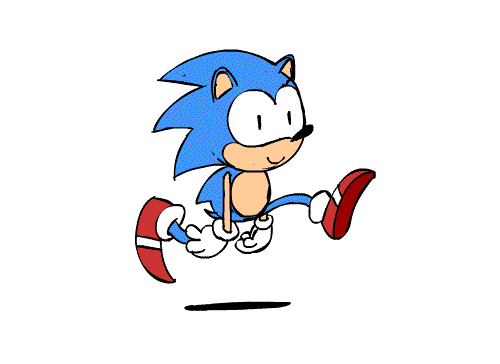 PLACE THIS ORDER OR A SIMILAR ORDER WITH US TODAY AND GET A PERFECT SCORE!!!
---