Tube as a Key ICT in Education
"Many educators believe that the act of creating content…is a valuable learning exercise… [YouTube] allows students to replace passive learning with active participation, where everyone has a voice, anyone can contribute, and the value lies less in the content itself than in the networks of learners that form around content and support one another…" (Skiba, 2007).
This research embraces several practical, creative and informational uses for the YouTube technologies to be integrated into educational, pedagogical settings.
Students today are as a rule very Web-savvy, and digital technologies are very easy for them to learn and navigate within. Whereas a few years ago students using online technologies were seen as "surfing the Web" or visiting Internet sites that contain inappropriate material, today many students are utilizing social media technologies and other digital services as part of their learning experiences. In fact ICT-based educational strategies are finding their way into high schools, colleges and universities because faculty and administrator realize
ICTs are not just tools for entertainment, but rather are useful links for learning, for researching, and for personal development vis-a-vis problem solving. The revelation that students learn through YouTube may surprise the uninitiated;
but it should aid the understanding and appreciation for YouTube.
Introduction
The ongoing revolution in the development of information and communications technologies (ICTs) has opened the door for significant advances in pedagogical settings, and instructors are walking through that door in a myriad of contexts. Indeed, ordinary students today are being presented with extraordinary opportunities to enhance their learning through ICTs, and the literature reflects that students are taking full advantage of these emerging formats. The explosion of Web-based digital technologies — from cell phones that take video, tell you where you are and how to get where you need to go and access the World Wide Web with a soft touch of a finger on a screen, to iPods, iPads, light-weight laptops, and more — did not until recently transition into the educational milieu with any sense of immediacy and urgency. However, that is changing, and technology-savvy instructors are finding creative ways to stimulate learning through a myriad of ICTs and "apps" that link to multimedia and other resources.
This paper focuses on the way in which YouTube — owned by search engine giant Google, among the most fiercely aggressive technology companies in the development of new media, social media, maps, and countless examples of creative software and applications — is being implemented in classrooms and other educational settings. The literature presented in this article illustrates the pragmatic and yet progressive application of YouTube technologies within the educational setting, and how students — and their instructors, professors and technology mentors — are benefiting from those applications.
Definition of Terms
ICT (Information and Communication Technologies); apps (applications for smart phones and other technologies); politicoeconomic (those in society with political power and money); pedagogic (in a teaching / learning context);
Review of the Literature
In their peer-reviewed piece in The Review of Education, Pedagogy, and Cultural Studies, authors Kellner and Kim lament the fact that while education until recently was a "democratizing force" designed to promote culture and social change, it has lately become a "voucher for politicoeconomic success" (Kellner, et al., 2010, 3). In fact education in Western society is no longer a "live forum for liberating dialogue" but instead education has in too many cases become "a warehouse for knowledge and skills," Keller continues (4). Because education is too often "…controlled by dominant economic and political institutions" this has led schools to come under what Kellner calls "a quasi-monopoly control" (4). In fact the article asserts that the current dissemination of knowledge by "established powers" can be seen as a kind of "cultural and ideological domination" existing largely for the purpose of strengthening the interests of the "dominant class" (4).
While those accusations and assertions may seem extreme, there certainly is more than a grain of truth to be found and salient questions to be posed vis-a-vis their thesis. Meanwhile, now that new media technologies are in play and available in classrooms, the "institutionalization" of education, and the "monopoly of knowledge" alluded to earlier by Kellner can be — and is being — challenged (4). The authors believe through applications like YouTube — a pivotal ingredient in the decentralized communication revolution — combined with a "…transformative critical pedagogy," can help achieve the Internet's potential for "democratization" (6).
Clearly, these authors are invested in jump-starting educational environments away from he "ideological domination" of corporate influence and into a realm where technologies liberate the student and allow "…traditionally unrepresented people" to actively engage "subject matters in which they are interested in" (15). Readers can be writers and "active producers of their culture," Kellner asserts (22). Through YouTube, individuals in learning environments can pursue a "transformative pedagogy of everyday lives" on the Internet (Kellner, 22). Moreover, YouTube provides a chance to learn by doing, an opportunity to understand "…learning as communication, learning for agency, and learning for social transformation"; and yet, without a "clear pedagogical vision" — and here is where leadership from savvy instructors plays a critical role — YouTube could easily become "a mere toy of the privileged" and an instrument of pleasure and self-expression.
Rousseau saw education as an avenue for raising an individuals' "…rationality to realize autonomous human agency," Kellner explains (27). In that same vein, through the production of YouTube videos — investing time and thought into topics and issues that are germane to the coursework, and carefully organizing one's ideas — students practice "…a crucial pedagogy of critical human agency" (Kellner, 27).
The Kellner article was published in 2010, and so his estimate of how many individuals in any genre utilize YouTube is entirely out of date. An article in the Los Angeles Times (Chmielewski, 2012) reports that YouTube attracts about 800 viewers a month. According to YouTube's global head of content partnerships, Robert Kyncl, some ninety percent of the traffic on the Internet in the near future will be video-related. Someone like Michelle Phan can follow her own passion, Kyncl explained, instead of doing what her mother wanted her to do — become a doctor. What Phan has created on her own YouTube channel is "instructional" videos on makeup and beauty (Chmielewski, p. 1). To date Phan's YouTube channel is attracting twice as many "regular viewers" as cable TV's "Style" network.
Learning Shakespeare via YouTube
An article in the Shakespeare Quarterly (Thompson, 2010) highlights a unique learning experience for Asian-American students who portrayed Othello in creative ways on a YouTube presentation. The interpretative opportunities that YouTube technology affords are dramatically obvious in the production these Asian-American students put together, as an Othello that is "…unmoored historically, linguistically, and narratively" (Thompson, p. 2). This updated version of Shakespeare's iconic Othello production alters the language, the setting and the plot of the play; and the YouTube production is irony personified because as Thompson points out, Asian-Americans are among the least visibly represented groups in contemporary Shakespearean performance" (Thompson, 2).
Thompson carefully and accurately points out that traditionally there has been tension between African-American students and Asian-American students, and given that Othello is black, and most white students putting on the play wear blackface, the Asian students uniquely eschewed those production stereotypes altogether, due to the flexibility they have producing a YouTube video. Hence the author notes that it is "…revealing to watch the YouTube video of these students & #8230; create fascinatingly rich cyberproductions that reveal their tenuous positions both inside and outside of popular American cultural production" (2)
Another play the same students produced, Titus Andronicus, was whittled down to only 13 minutes and 53 seconds. The students condensed Act 1 to one minute, Act 2 to three minutes, Acts 3 and 4 to about three and a half minutes, and Act 5 to four minutes, Thompson reveals (3). Clearly the five Asian-American students who produced and uploaded the production to YouTube are technologically empowered, but moreover, they are media-savvy as they used "diverse musical overlays" from bands like Radiohead, the Smashing Pumpkins, and Coldplay (4).
Moreover, the students' use of certain "disturbing aspects" of Shakespeare's Titus Andronicus — that normally would be "suppressed or addressed euphemistically in classroom discussions" in high school — tells a story about the power of YouTube in pedagogic venues (Thompson, 10). Those "disturbing aspects" portrayed in the YouTube video include a "preponderance of sexist, racist, and homophobic responses" — which clearly demonstrates "…how the anonymity afforded by the YouTube platform can unleash" those troubling, controversial passages that would be in appropriate in typical secondary school dynamics (Thompson, 10).
Thompson points out that by producing and uploading original, student-crafted Shakespearian material onto YouTube the students provide "long public afterlives" for their work (11). Moreover, the value of this Internet activity lies in the opportunity for "dialogue and debate across the borders of nation, race, ethnicity, sexuality, age, class, physical ability," Thompson asserts (11). Additionally, it can be said that this video-producing class reveals that Asian-American students can meet the "…ethical, methodological, theoretical, and pedagogical" challenges put before them (Thompson, 11). "Oh, brave new world indeed," she concludes (11).
Improving Online Education Programs
The growth of "distance education" offerings, also called online education, has been dramatic over the past few years. "Online education has experienced tremendous growth" as colleges and universities — and private companies that offer training services — convert "face-to-face classes to online courses" (Revere, et al., 2011, p. 114). Writing in the Quarterly Review of Distance Education, the authors review the advantages of learning online, especially for adults and for students employed full time that cannot attend classes. Also, the authors note that online courses can be boring and even tedious when existing Web-based technologies are not put to use (Revere, 117).
"Because communication within online text-based systems does not always flow as naturally as in face-to-face settings," there is a need to embrace technologies to make the class work more interesting and vital (Revere, 120). The authors mention a number of suites and applications (the "Wimba Collaboration Suite," "PowWowNow," and "Skype") that are used by online educators; Revere also noted that for instructors and students wishing to "create online content" both "YouTube" and "TeacherTube" provide "an easy to use interface" (121).
YouTube Video Clips on Course Content
Janni Aragon is an instructor of political science and women's studies at the University of Victoria in British Columbia, and she admits she is a "media junkie" so using ICTs in her classes was no great leap of faith. She in fact notifies students of assignments on Blackboard and Facebook — and also brings "interesting items to share" on those applications — because she knows by doing that she can "grab the students' attention" (Aragon, 2007, p. 45).
What Aragon finds particularly enlightening is the fact that students "…regularly send me YouTube video clips related to course content" (45). Many of these YouTube videos are "humorous," she explains, but some "…have been particularly thoughtful and germane to our readings and course materials" (45). An example of a YouTube video she recently received in her email account was a parody by Alanis Morisette of the Black Eyed Peas' song, "My Humps"; that "sparked an insightful discussion" relative to the way in which female sexuality is portrayed in popular culture, specifically in "hip-hop music" (45).
YouTube in a Medical School Educational Environment
An article in the peer-reviewed journal Perspectives in Biology and Medicine points to the advantages and the pitfalls of posting student-produced videos on YouTube — in medical school. Anyone applying for admission to medical school understands the need for decorum and structure, the kind of respect and dignity that a future doctor should comply with. Meanwhile, in order to shake things up, a group of first-year medical students got together and produced a humorous, satirical video that was a "parody of the anatomy lab experience," set to the background sounds of a hip hop tune (Farnan, et al., 2008, p. 518).
The video depicted those first-year medical students "…dancing in the anatomy lab and lying inside of body bags, plastic skeletons traversing the hallways" (Farnan, 518). In addition, the video showed students drinking what was supposed to be blood (it was actually chocolate) from plastic skulls used in the lab. The medical school was specifically identified in the video, along with the school's emblems, and initially colleagues "enthusiastically" approved of the skit, which the students wanted to post on YouTube.
The student director approached a member of the school's administration for permission to post the video and "oral permission" was obtained, Farnan explains (518). A faculty member also viewed the video and made suggestions as far as editing out some of the more provocative moments in the production, including a portion that seemed to show the students engaged in cannibalism (they were actually eating beef jerky).
Inevitably, someone saw the video that vigorously disapproved of it; a senior medical student showed the video to the dean of the school, and the video was summarily removed. When the faculty met to discuss the issue, and to formalize a "digital media policy for the university," faculty members were "…struck by what they found": 25,000 hits and four and a half stars after a short run on YouTube (Farnan, 520). Some of the posts — interactivity is one of the strengths of YouTube — by potential future students surprised the members. "I'm so glad I applied to this medical school. Brilliant!" was one example of the positive posts. That said, there were alumni and senior clinical faculty that responded with "shock and disgust" (Farnan, 520).
The use of humor in medical training is known to serve a purpose — for the "psychological well-being" of the trainees, who are asked to remain in a "long period of adolescence during which they are asked to show adult competence" (Farnan, 521). And even though the students were just trying to break out of the solemn, serious mode that medical school demands, the Internet represents a threat to professionalism, Farnan continues, because the humor they created "may reach an unintended audience" — and in fact, it did (521).
Recommendations
It would be worthwhile to require high school and university faculty members and administrators to attend seminars during which competent professionals can demonstrate the value of YouTube and other digital, interactive media for student use. The technology revolution is not slowing down, hence schools and alert instructors should get on board before the train leaves the station and still newer technologies come into the picture.
Conclusion
When Asian-American students understand Shakespearian plays well enough to adapt the themes to their cultural perspectives, and post them on YouTube, it is a positive for the American educational milieu. And when teachers use YouTube in order to allow students to participate in the democratic system — and have their own avenue for expression — which in effect is helping them to eschew the corporate and politically dominate culture, that is a good thing. Moreover, the use of ICTs in pedagogic environments is a very positive use of technology. Certainly YouTube and other ICTs dovetail seamlessly with the reality that young people are very technology-savvy and they are ready and eager to engage in learning — in particular when they are comfortable with the tools of learning supplied by progressive teachers and professors. A Works Cited
Aragon, Janni. (2007). Technologies and Pedagogy: How YouTubing, Social Networking, and Other Web Sources complement the Classroom. Feminist Collections, 28(4), 45.
Chmielewski, Dawn C. (2012). YouTube's Robert Kyncl charts Internet video's meteoric rise.
Los Angeles Times Business. Retrieved January 12, 2012, from http://latimesblogs.latimes.com.
Farnan, Jeanne M., Paro, John A.M., Higa, Jennifer, Edelson, Jay, and Arora, Vineet M.
(2008), The YouTube Generation: Implications for Medical Professionalism. Perspectives in Biology and Medicine, 51(4), 517-524.
Kellner, Douglas, and Kim, Gooyong. (2010). YouTube, Critical Pedagogy, and Media
Activism. The Review of Education, Pedagogy, and Cultural Studies, 32(1), 3-36.
Revere, Lee, and Kovach, Jamison V. (2011). Online Technologies for Engaged Learning: A
Meaningful Synthesis for Educators. The Quarterly Review of Distance Education,
12(2), 113-124.
Skiba, Diane J. (2007). Nursing Education 2.0: YouTube. Nursing Education Perspectives,
28(2), 100-102.
Thompson, Ayanna. (2010). Unmooring the Moor: Researching and Teaching on YouTube.
Shakespeare Quarterly, 61(3), 337-358.
---
Are you busy and do not have time to handle your assignment? Are you scared that your paper will not make the grade? Do you have responsibilities that may hinder you from turning in your assignment on time? Are you tired and can barely handle your assignment? Are your grades inconsistent?
Whichever your reason is, it is valid! You can get professional academic help from our service at affordable rates. We have a team of professional academic writers who can handle all your assignments.
Plagiarism free papers
Timely delivery
Any deadline
Skilled, Experienced Native English Writers
Subject-relevant academic writer
Adherence to paper instructions
Ability to tackle bulk assignments
Reasonable prices
24/7 Customer Support
Get superb grades consistently
Online Academic Help With Different Subjects
Literature
Students barely have time to read. We got you! Have your literature essay or book review written without having the hassle of reading the book. You can get your literature paper custom-written for you by our literature specialists.
Finance
Do you struggle with finance? No need to torture yourself if finance is not your cup of tea. You can order your finance paper from our academic writing service and get 100% original work from competent finance experts.
Computer science
Computer science is a tough subject. Fortunately, our computer science experts are up to the match. No need to stress and have sleepless nights. Our academic writers will tackle all your computer science assignments and deliver them on time. Let us handle all your python, java, ruby, JavaScript, php , C+ assignments!
Psychology
While psychology may be an interesting subject, you may lack sufficient time to handle your assignments. Don't despair; by using our academic writing service, you can be assured of perfect grades. Moreover, your grades will be consistent.
Engineering
Engineering is quite a demanding subject. Students face a lot of pressure and barely have enough time to do what they love to do. Our academic writing service got you covered! Our engineering specialists follow the paper instructions and ensure timely delivery of the paper.
Nursing
In the nursing course, you may have difficulties with literature reviews, annotated bibliographies, critical essays, and other assignments. Our nursing assignment writers will offer you professional nursing paper help at low prices.
Sociology
Truth be told, sociology papers can be quite exhausting. Our academic writing service relieves you of fatigue, pressure, and stress. You can relax and have peace of mind as our academic writers handle your sociology assignment.
Business
We take pride in having some of the best business writers in the industry. Our business writers have a lot of experience in the field. They are reliable, and you can be assured of a high-grade paper. They are able to handle business papers of any subject, length, deadline, and difficulty!
Statistics
We boast of having some of the most experienced statistics experts in the industry. Our statistics experts have diverse skills, expertise, and knowledge to handle any kind of assignment. They have access to all kinds of software to get your assignment done.
Law
Writing a law essay may prove to be an insurmountable obstacle, especially when you need to know the peculiarities of the legislative framework. Take advantage of our top-notch law specialists and get superb grades and 100% satisfaction.
What discipline/subjects do you deal in?
We have highlighted some of the most popular subjects we handle above. Those are just a tip of the iceberg. We deal in all academic disciplines since our writers are as diverse. They have been drawn from across all disciplines, and orders are assigned to those writers believed to be the best in the field. In a nutshell, there is no task we cannot handle; all you need to do is place your order with us. As long as your instructions are clear, just trust we shall deliver irrespective of the discipline.
Are your writers competent enough to handle my paper?
Our essay writers are graduates with bachelor's, masters, Ph.D., and doctorate degrees in various subjects. The minimum requirement to be an essay writer with our essay writing service is to have a college degree. All our academic writers have a minimum of two years of academic writing. We have a stringent recruitment process to ensure that we get only the most competent essay writers in the industry. We also ensure that the writers are handsomely compensated for their value. The majority of our writers are native English speakers. As such, the fluency of language and grammar is impeccable.
What if I don't like the paper?
There is a very low likelihood that you won't like the paper.
Reasons being:
When assigning your order, we match the paper's discipline with the writer's field/specialization. Since all our writers are graduates, we match the paper's subject with the field the writer studied. For instance, if it's a nursing paper, only a nursing graduate and writer will handle it. Furthermore, all our writers have academic writing experience and top-notch research skills.
We have a quality assurance that reviews the paper before it gets to you. As such, we ensure that you get a paper that meets the required standard and will most definitely make the grade.
In the event that you don't like your paper:
The writer will revise the paper up to your pleasing. You have unlimited revisions. You simply need to highlight what specifically you don't like about the paper, and the writer will make the amendments. The paper will be revised until you are satisfied. Revisions are free of charge
We will have a different writer write the paper from scratch.
Last resort, if the above does not work, we will refund your money.
Will the professor find out I didn't write the paper myself?
Not at all. All papers are written from scratch. There is no way your tutor or instructor will realize that you did not write the paper yourself. In fact, we recommend using our assignment help services for consistent results.
What if the paper is plagiarized?
We check all papers for plagiarism before we submit them. We use powerful plagiarism checking software such as SafeAssign, LopesWrite, and Turnitin. We also upload the plagiarism report so that you can review it. We understand that plagiarism is academic suicide. We would not take the risk of submitting plagiarized work and jeopardize your academic journey. Furthermore, we do not sell or use prewritten papers, and each paper is written from scratch.
When will I get my paper?
You determine when you get the paper by setting the deadline when placing the order. All papers are delivered within the deadline. We are well aware that we operate in a time-sensitive industry. As such, we have laid out strategies to ensure that the client receives the paper on time and they never miss the deadline. We understand that papers that are submitted late have some points deducted. We do not want you to miss any points due to late submission. We work on beating deadlines by huge margins in order to ensure that you have ample time to review the paper before you submit it.
Will anyone find out that I used your services?
We have a privacy and confidentiality policy that guides our work. We NEVER share any customer information with third parties. Noone will ever know that you used our assignment help services. It's only between you and us. We are bound by our policies to protect the customer's identity and information. All your information, such as your names, phone number, email, order information, and so on, are protected. We have robust security systems that ensure that your data is protected. Hacking our systems is close to impossible, and it has never happened.
How our Assignment  Help Service Works
You fill all the paper instructions in the order form. Make sure you include all the helpful materials so that our academic writers can deliver the perfect paper. It will also help to eliminate unnecessary revisions.
2.      Pay for the order
Proceed to pay for the paper so that it can be assigned to one of our expert academic writers. The paper subject is matched with the writer's area of specialization.
3.      Track the progress
You communicate with the writer and know about the progress of the paper. The client can ask the writer for drafts of the paper. The client can upload extra material and include additional instructions from the lecturer. Receive a paper.
4.      Download the paper
The paper is sent to your email and uploaded to your personal account. You also get a plagiarism report attached to your paper.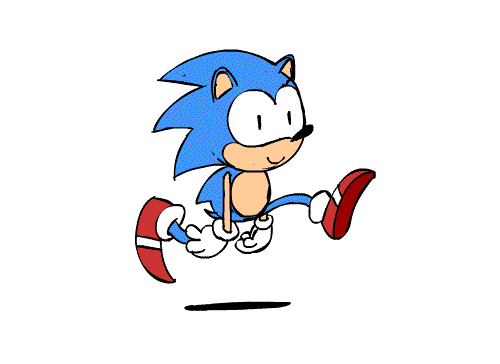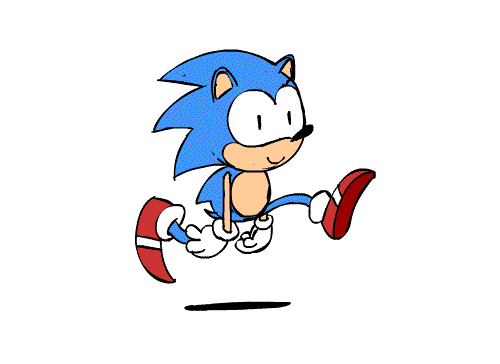 PLACE THIS ORDER OR A SIMILAR ORDER WITH US TODAY AND GET A PERFECT SCORE!!!
---