Cognitive Stimulation Therapy for Early Stages of Dementia
With an aging population, issues related to cognitive abilities and impairment, including dementia, are increasing in relevance to public health officials. Being able to delay the negative results of dementia can contribute to increased quality of life for a number of aging individuals and their families. At present, many health care professionals view dementia as a condition that will deteriorate over time and do not view it as something that can be effectively stalled or reversed (Hodges & Graham, 1999). Many of the programs available for individuals dealing with cognitive deterioration or dementia are designed to provide for their safety and contentedness, but do not focus much on improving or maintaining cognitive abilities. Furthermore, the emphasis of many day programs is on providing a safe place for individuals so that their caregivers can have the much-needed respite in their care routines. Caregivers may benefit more from having their quality of life improved, which may be accomplished if the mood and abilities of their loved one are improved or maintained through therapy. This study proposes that cognitive stimulation therapy may be an effective way of improving the well-being of individuals with cognitive deficits and early stages of dementia. It also proposes that such treatment may be an effective intervention for preventing the further delay of cognitive abilities, if not permanently (Spector et al., 2003). Cognitive Stimulation Therapy has been found in previous studies to be an effective and cost-effective treatment of dementia (Breuil, De Rotrou,, Forette et al., 1994; Knapp, Thorgrimsen, Patel et al., 2006).
Purpose Statement
To purpose of this study is to examine the effectiveness of cognitive stimulation therapy (Knowles, 2010) on the improvement of cognitive functioning and overall well-being in a treatment group as compared to a control group. In particular, areas such as orientation, reasoning, communication and interaction and recall and memory will be assessed in conjunction with mood and anxiety levels.
Research Question
1) Does participation in a 12-week Cognitive Stimulation Therapy program contribute to improved cognitive abilities among individuals in early stages of dementia?
2) Does participation in a 12-week Cognitive Stimulation Therapy program contribute to improved mood and reduced anxiety among individuals in early stages of dementia?
Hypotheses
It is hypothesized that after participating in a 12-week Cognitive Stimulation Therapy program, participants will report less reduction in cognitive abilities compared to a control group, improved mood, and reduced anxiety. Furthermore, it is hypothesized that the positive results of the 12-week Cognitive Stimulation Therapy program will still be detectable 6 weeks following the completion of the program and that the treatment participants will continue to show improved cognitive abilities and improved mood and anxiety levels compared to the control group.
Method
Participants will be recruited from local elder life programs and hospitals. To qualify for the study, participants must be in the relatively early stages of their dementia, but far enough along to have received a formal medical diagnosis. After showing interest in the study, participants will be randomly assigned to either the treatment or control group. The treatment group will undergo Cognitive Stimulation Therapy for a period of twelve weeks. The control group will attend an Elder Life day program for the same duration of time. At the beginning of the study participants will undergo an assessment of their cognitive abilities conducted by a trained professional and will also complete measures of depression and anxiety. One week and 6 weeks following the completion of the 12-week program, participants will have their cognitive abilities re-assessed by the same professional and will complete the same measures of depression and anxiety.
Qualitative Proposal — Sexual Minority Women's Experiences with Gynecological Examinations
Introduction
Receiving an annual gynecological examination is very important for the early detection of cancer, sexually transmitted infections and the overall maintenance of gynecological health in women (Saslow et al., 2002). Past research has found that sexual minority women (lesbians and bisexuals) are less likely to receive an annual gynecological examination, and as a result are at higher risk for cervical cancer, as compared to heterosexual women (Cochran et al., 2001). This study seeks to address some of the potential reasons for why sexual minority women are less likely to receive an annual gynecological examination. Past research has found that sexual minority women have had negative experiences with health care professionals and that they have concerns related to their sexual identity that are not shared by heterosexual women (Matthews, Bradenburg, Johnson & Huges, 2003). Women in general do not tend to enjoy their gynecological examinations and it is a public health struggle to increase the number of women who have their exam each year (Saslow et al., 2002). If sexual minority women are avoiding their examinations for reasons that differ from heterosexual women, then it is important that these reasons be addressed where possible (Polek, Hardie & Crowley, 2008). All women should have equal access to health care, and thus it is important to understand how women perceive their own access to health care and what impediments they face to accessing the health care that is available.
Purpose Statement
The purpose of this study is to investigate the experiences of sexual minority women with respect to their annual gynecological examination. The study will investigate the concerns women have with respect to gynecological examinations, their past experiences and their expectations for future experiences. The experiences of sexual minority women will be compared to those of heterosexual women and thematic analyses of the interviews will be conducted to address the overall themes resulting from both groups.
Research Question
1) Do sexual minority women report negative experiences with professionals when receiving gynecological examinations?
2) What reasons do sexual minority women report for avoiding their annual gynecological examination?
3) How do these reasons compare to the reasons provided by heterosexual women?
Hypotheses
It is hypothesized that minority women will report more, and more negative experiences with professionals when receiving their gynecological examination. It is further hypothesized that these experiences will be more likely to be related to their sexual orientation than any negative experiences reported by heterosexual women.
It is hypothesized that sexual minority women will report that concerns related to their sexual identity as being one of the major contributors to their unwillingness to receive an annual gynecological examination and it is hypothesized that the reasons provided by sexual minority women will differ considerably from the reasons provided by heterosexual women, especially with respect to how the women rank the importance of each concern.
Method
Participants will be recruited from University interest groups, such as the women's centre, the LGBTQ centre, and other student clubs and through word of mouth. A trained research assistant will interview each participant for approximately 45 minutes to one hour. The interview will ask a number of open-ended questions, including: What is your greatest fear or concern related to receiving your annual gynecological examination? Have your experiences with gynecological examinations in the past been predominantly positive or negative? What is the worst experience you have had when receiving a gynecological examination? If you have multiple concerns about receiving a gynecological examination, how would you rank them with respect to importance or from greatest to least level of concern? The results of the interviews will be transcribed and then analyzed thematically. After identifying common themes, the occurrence of each theme will be compared between sexual minority and heterosexual women using Chi-Square analyses.
Mixed-Methods Proposal — The Impact of Pet Therapy on Substance Abuse among Women living in a correctional half-way house
Introduction
Women living in correctional half-way houses are generally women who are transitioning from a formal correctional institution, such as a federal penitentiary, back into the community. For many women, one of the greatest challenges in moving back into the community is dealing with existing substance abuse issues as well as learning to constructively deal with conflict and anger management (Pelissier, Wallace, O'Neil, Gaes, Camp, Rhodes & Saylor, 2001). Women coming from prison have not had the opportunity to interact in very many nurturing manners, and nurturing is an important aspect of a woman's well-being (Greer, 2000; Walsh & Mertin, 1994). Furthermore, women in half-way houses often are dealing with a balance between a personal facade required to survive in a correctional institution and the type of persona required to function properly in a law-abiding society (Greer, 2000). Often times individuals are better equipped to deal with emotion and social interaction with an animal than they are with other human beings (Barker & Dawson, 1998; Walsh & Mertin, 1994). This study will examine the potential positive benefits of introducing a household animal to a women's correctional half-way house. Pet therapy has been beneficial in a number of settings, including helping the elderly, helping troubled children and helping sick individuals (Barker & Dawson, 1998; Banks & Banks, 2002). Thus it is proposed that pet therapy may also have beneficial outcomes within a half-way house setting with respect to reducing substance use, hostility, anxiety and stress, as well as improving mood and feelings of self-efficacy.
Purpose Statement
The purpose of this study is to determine the impact of the introduction of a pet dog on the daily lives of women living in a correctional half-way house. In particular, issues of substance use and abuse, hostile conflicts and overall well-being will be addressed through a mixed-methods design comparing two half-way houses, one with a dog and one without a dog. In addition to comparing the two houses, a pre-post analysis will be conducted to analyze the impact of introducing a dog to one half-way house.
Research Question
1) Does having a pet live in a correctional half-way house reduce the number of citations for substance use?
2) Does having a pet live in a correctional half-way house reduce the number of hostile conflicts between residents?
3) How do women living in a correctional half-way house describe the influence of having a pet live in the house with them? What qualitative benefits do they perceive as a result of having the pet?
Hypotheses
It is hypothesized that the correctional half-way house will experience a reduction in the number of citations issued for substance use as well as a reduction in the number of hostile conflicts between residents after the introduction of a pet to the house. It is also hypothesized that women will report an increased sense of self-efficacy and happiness, as well as reduced anxiety and stress after the introduction of the pet. In addition to within-house changes, it is also hypothesized that the house with the pet will show overall greater levels of improvement as compared to the house without the pet.
Method
Two correctional half-way houses will be selected to participate in the study. The residents will be matched for similarities in substance abuse issues and demographics. For a period of two months both houses will operate as usual, with no pets. Participants will complete weekly interview sessions with a research assistant to discuss issues they are having in the house, issues concerning substance abuse and issues related to conflict. Participants will also complete weekly measures of depression, anxiety, self-efficacy and stress. After the two-month period, one house will have a pet dog introduced to the house. The dog will live at the house and the women in the house will be allowed to set a schedule for where the dog sleeps and for sharing in the duties of taking care of the dog, such as feeding the dog, grooming the dog and taking the dog for walks. The other half-way house will continue to operate as usual without a dog. The weekly interviews and questionnaires will continue. After another two months the results of the data collected will be analyzed. T-tests will be used to compare the average number of weekly citations for substance abuse and the number of hostile conflicts between residents. Results of the depression, anxiety, stress and self-efficacy questionnaires will also be analyzed. Furthermore, the results of the individual interviews will be thematically analyzed in order to assess the residents" perceptions of the influence of the pet on their experiences living in the house.
References
Banks, M.R., & Banks, W.A. (2002). The effects of animal-assisted therapy on loneliness in an elderly population in long-term care facilities. The Journals of Gerontology: Series A, 57(7), M428-M432.
Barker, S. & Dawson, K.S. (1998). The effects of animal-assisted therapy on anxiety ratings of hospitalized psychiatric patients. Psychiatric Services, 49, 797-801.
Breuil, V., De Rotrou, J., Forette, F., et al. (1994). Cognitive stimulation of patients with dementia: preliminary results. International Journal of Geriatric Psychiatry, 9, 211-217.
Cochran, S.D., Mays, V.M., Bown, D., Gage, S., Bybee, D., Roberts, S.J, Goldstein, R.S., Robinson, A., Rankow, E.J., & White, J. (2001). Cancer-related risk indicators and preventative screening behaviours among lesbian and bisexual women. American Journal of Public Health, 91(4), 591-597.
Diamont, A.L., Wold, C., Spitzer, K., & Gelberg, L. (2000). Health behaviors, health status and access to and use of health care: A population-based study of lesbian, bisexual and heterosexual women. Archives of Family Medicine, 9, 1043-1051.
Greer, K.R. (2000). The changing nature of interpersonal relationships in a women's prison. The Prison Journal, 80(4), 442-468.
Hodges, J.R. & Grahm, K.S. (1999). A reversal of the temporal gradient for famous person knowledge in semantic dementia: implications for the neural organization of long-term memory. Neuropsychologia, 36(8), 803-825.
Matthews, A.K., Bradenburg, D.L., Johnson, T.P., & Huges, T.L. (2003). Correlates of underutilization of gynecological cancer screening among lesbian and heterosexual women. Preventive Medicine, 38(1), 105-113.
Knapp, M., Thorgrimsen, L., Patel, A., Spector, A., Hallam, A., Woods, B., & Orrell, M. (2006). Cognitive stimulation therapy for people with dementia: cost-effectiveness analysis. The British Journal of Psychiatry, 188, 574-580.
Knowles, J. (2010). Cognitive Stimulation Therapy. Working with Older People, 14(1), 22-25.
Pelissier, B., Wallace, S., O'Neil, J.A., Gaes, G.G., Camp, S., Rhodes, W., & Saylor, W. (2001). Federal prison residential drug treatment reduces substance use and arrests after release. The American Journal of Drug and Alcohol Abuse, 27(2), 315-337.
Polek, C.A., Hardie, T.L., & Crowley, E.M. (2008). Lesbians' disclosure of sexual orientation and satisfaction with care. Journal of Transcultural Nursing, 19(3), 243-249.
Saslow, D., Runowicz, C., Solomon, D., Moscicki, A., Smith, R.A., Harmon, J.E. & Cohen, C. (2002). American Cancer Society guideline for the early detection of cervical neoplasia and cancer. A Cancer Journal for Clinicians, 52, 342.
Spector, A., Thorgrimsen, L, Woods, B., Royan, L., Davies, S., Butterworth, M. & Orrel, M. (2003). Efficacy of an evidence-based cognitive stimulation therapy programme for people with dementia. British Journal of Psychiatry, 183, 248-254.
Walsh, P.G., & Merton, P.G. (1994). The training of pets as therapy dogs in a women's prison: A pilot study. Anthrozoos: A Multidisciplinary Journal of the Interactions of People & Animals, 7(2), 124-128.
---
Are you busy and do not have time to handle your assignment? Are you scared that your paper will not make the grade? Do you have responsibilities that may hinder you from turning in your assignment on time? Are you tired and can barely handle your assignment? Are your grades inconsistent?
Whichever your reason is, it is valid! You can get professional academic help from our service at affordable rates. We have a team of professional academic writers who can handle all your assignments.
Plagiarism free papers
Timely delivery
Any deadline
Skilled, Experienced Native English Writers
Subject-relevant academic writer
Adherence to paper instructions
Ability to tackle bulk assignments
Reasonable prices
24/7 Customer Support
Get superb grades consistently
Online Academic Help With Different Subjects
Literature
Students barely have time to read. We got you! Have your literature essay or book review written without having the hassle of reading the book. You can get your literature paper custom-written for you by our literature specialists.
Finance
Do you struggle with finance? No need to torture yourself if finance is not your cup of tea. You can order your finance paper from our academic writing service and get 100% original work from competent finance experts.
Computer science
Computer science is a tough subject. Fortunately, our computer science experts are up to the match. No need to stress and have sleepless nights. Our academic writers will tackle all your computer science assignments and deliver them on time. Let us handle all your python, java, ruby, JavaScript, php , C+ assignments!
Psychology
While psychology may be an interesting subject, you may lack sufficient time to handle your assignments. Don't despair; by using our academic writing service, you can be assured of perfect grades. Moreover, your grades will be consistent.
Engineering
Engineering is quite a demanding subject. Students face a lot of pressure and barely have enough time to do what they love to do. Our academic writing service got you covered! Our engineering specialists follow the paper instructions and ensure timely delivery of the paper.
Nursing
In the nursing course, you may have difficulties with literature reviews, annotated bibliographies, critical essays, and other assignments. Our nursing assignment writers will offer you professional nursing paper help at low prices.
Sociology
Truth be told, sociology papers can be quite exhausting. Our academic writing service relieves you of fatigue, pressure, and stress. You can relax and have peace of mind as our academic writers handle your sociology assignment.
Business
We take pride in having some of the best business writers in the industry. Our business writers have a lot of experience in the field. They are reliable, and you can be assured of a high-grade paper. They are able to handle business papers of any subject, length, deadline, and difficulty!
Statistics
We boast of having some of the most experienced statistics experts in the industry. Our statistics experts have diverse skills, expertise, and knowledge to handle any kind of assignment. They have access to all kinds of software to get your assignment done.
Law
Writing a law essay may prove to be an insurmountable obstacle, especially when you need to know the peculiarities of the legislative framework. Take advantage of our top-notch law specialists and get superb grades and 100% satisfaction.
What discipline/subjects do you deal in?
We have highlighted some of the most popular subjects we handle above. Those are just a tip of the iceberg. We deal in all academic disciplines since our writers are as diverse. They have been drawn from across all disciplines, and orders are assigned to those writers believed to be the best in the field. In a nutshell, there is no task we cannot handle; all you need to do is place your order with us. As long as your instructions are clear, just trust we shall deliver irrespective of the discipline.
Are your writers competent enough to handle my paper?
Our essay writers are graduates with bachelor's, masters, Ph.D., and doctorate degrees in various subjects. The minimum requirement to be an essay writer with our essay writing service is to have a college degree. All our academic writers have a minimum of two years of academic writing. We have a stringent recruitment process to ensure that we get only the most competent essay writers in the industry. We also ensure that the writers are handsomely compensated for their value. The majority of our writers are native English speakers. As such, the fluency of language and grammar is impeccable.
What if I don't like the paper?
There is a very low likelihood that you won't like the paper.
Reasons being:
When assigning your order, we match the paper's discipline with the writer's field/specialization. Since all our writers are graduates, we match the paper's subject with the field the writer studied. For instance, if it's a nursing paper, only a nursing graduate and writer will handle it. Furthermore, all our writers have academic writing experience and top-notch research skills.
We have a quality assurance that reviews the paper before it gets to you. As such, we ensure that you get a paper that meets the required standard and will most definitely make the grade.
In the event that you don't like your paper:
The writer will revise the paper up to your pleasing. You have unlimited revisions. You simply need to highlight what specifically you don't like about the paper, and the writer will make the amendments. The paper will be revised until you are satisfied. Revisions are free of charge
We will have a different writer write the paper from scratch.
Last resort, if the above does not work, we will refund your money.
Will the professor find out I didn't write the paper myself?
Not at all. All papers are written from scratch. There is no way your tutor or instructor will realize that you did not write the paper yourself. In fact, we recommend using our assignment help services for consistent results.
What if the paper is plagiarized?
We check all papers for plagiarism before we submit them. We use powerful plagiarism checking software such as SafeAssign, LopesWrite, and Turnitin. We also upload the plagiarism report so that you can review it. We understand that plagiarism is academic suicide. We would not take the risk of submitting plagiarized work and jeopardize your academic journey. Furthermore, we do not sell or use prewritten papers, and each paper is written from scratch.
When will I get my paper?
You determine when you get the paper by setting the deadline when placing the order. All papers are delivered within the deadline. We are well aware that we operate in a time-sensitive industry. As such, we have laid out strategies to ensure that the client receives the paper on time and they never miss the deadline. We understand that papers that are submitted late have some points deducted. We do not want you to miss any points due to late submission. We work on beating deadlines by huge margins in order to ensure that you have ample time to review the paper before you submit it.
Will anyone find out that I used your services?
We have a privacy and confidentiality policy that guides our work. We NEVER share any customer information with third parties. Noone will ever know that you used our assignment help services. It's only between you and us. We are bound by our policies to protect the customer's identity and information. All your information, such as your names, phone number, email, order information, and so on, are protected. We have robust security systems that ensure that your data is protected. Hacking our systems is close to impossible, and it has never happened.
How our Assignment  Help Service Works
You fill all the paper instructions in the order form. Make sure you include all the helpful materials so that our academic writers can deliver the perfect paper. It will also help to eliminate unnecessary revisions.
2.      Pay for the order
Proceed to pay for the paper so that it can be assigned to one of our expert academic writers. The paper subject is matched with the writer's area of specialization.
3.      Track the progress
You communicate with the writer and know about the progress of the paper. The client can ask the writer for drafts of the paper. The client can upload extra material and include additional instructions from the lecturer. Receive a paper.
4.      Download the paper
The paper is sent to your email and uploaded to your personal account. You also get a plagiarism report attached to your paper.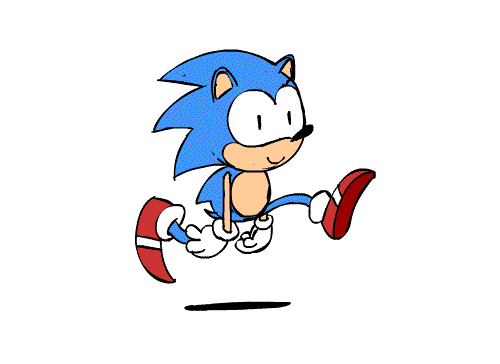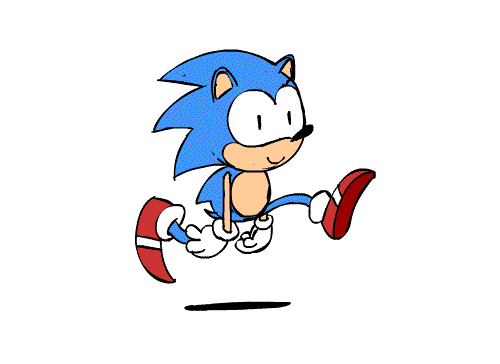 PLACE THIS ORDER OR A SIMILAR ORDER WITH US TODAY AND GET A PERFECT SCORE!!!
---