Higher Ed Faculty Adoption Of Technology in the Classroom
The Principal Proposition
In 1989, 38 CEOs came together and founded the 'Cable Alliance for Education', which as a non-profit foundation created to provide support to excellence in education. This consortium was an alliance among cable operators and networks that had as their aim "serving teachers and students…across the country, and based on the premise that powerful technology and rich content can make learning happen." (Marshall, 2002) the educational philosophy that served as a guide was that each student and teacher has a right to five elements that are essential to a good education in the 21st century. Those five are stated to be as follows:
Visionary and sensible use of technology to extend learning;
Engagement with deep, rich content;
Membership in a meaningful community of learners;
Excellent teaching; and Support of parents and other adults. (Marshall, 2002)
The work of Marshall (2002) presents highlights in the evolution of educational technology which began with the first use of visual illustration for learning "long before the 20th century" introduced into the schools in the form of audiovisual media in the 1900s. (Reiser, 1987; as cited in Marshall, 2002) it was the year of 1910 when the "first catalog of instructional films appeared…" (Reiser, 1987; as cited in Marshall, 2002) During World War II educational technology advanced rapidly and there were 457 sound-motion pictures, 457 instructor manuals and 432 silent filmstrips for training of officers serving in the U.S. armed services. Olsen and Bass (1982) relate the $1 billion expenditure of the U.S. government for development and distribution of films to include the purchase of 55,000 film projectors to use in implementation of the instructional technology. (Marshall, 2002; paraphrased) During the 1950s, the television became a tool for learning with two factors influencing the increase in interest in television: (1) the birth of educational television stations; and (2) Significant funding for educational television provided by the Ford Foundation. (Marshall, 2002) Interest in the television as a tool for instruction includes "teacher resistance to television in the classroom, the expense of television systems, and the inability of television alone to meet the various conditions for students learning…" (Gordon; 1970; Tyler, 1975; as cited in Marshall, 2002)
One example of technology designed for educational assistance is that of Intel, a leader in global technology with a commitment to "enhancing lives by accelerating access to uncompromised technology for everyone, anywhere in the world." (Empowering 21st Century Teaching and Learning, 2006) Intel states that it is to this end that: "Intel's involvement in education is longstanding and profound." (Empowering 21st Century Teaching and Learning, 2006) Intel was founded in 1968 and since that time states investments of more than USD 1 billion aimed toward improvement in teaching and learning. Intel's 'Education Initiative' states specifically that the commitment is one that is sustained and for the preparation of "all students with the skills required to thrive in the knowledge economy. Through collaboration with educators and governments in more than 50 countries, Intel works to improve teaching and learning through the effective use of technology…" (Empowering 21st Century Teaching and Learning, 2006) Intel offers a program that trains teachers in integrating technological tools and resources into their lessons and includes "both face-to-face and online instruction, designed to enable teachers to introduce, expand, and support project-based learning techniques in the classroom." (Empowering 21st Century Teaching and Learning, 2006) Intel has trained more than 3.5 million teachers in over 40 countries. In addition to professional development for educators, Intel has a community education program for "underserved youths ages 8-16 to learn technology, critical thinking and collaboration skills using an engaging project-based curriculum in an after-school, community centered setting." (Empowering 21st Century Teaching and Learning, 2006) Intel focuses on "emerging markets where young people have limited access to technology…" And has assisted over 350,000 learners in nine countries in gaining access and instruction needed for acquisition of "…today's critical skills." (Empowering 21st Century Teaching and Learning, 2006)
Intel knows that technology is needed in order for countries to compete and "that is why Intel supports programs to promote math and science in elementary, secondary and higher education." (Empowering 21st Century Teaching and Learning, 2006) Intel states that it brings "cutting edge technology expertise to university campuses encourages students to pursue technical degrees and helps move technology into local economies." (Empowering 21st Century Teaching and Learning, 2006) the Regional Educational Laboratory at AEL Inc. states in relation to educational technology that: "…Since 1995, the United States has made a considerable investment in educational technology and its use in the classroom; estimates of combined federal and other funding total more than a billion dollars. Yet recent improvements in school technology will be wasted if teachers and school leaders are not prepared to use new tools effectively." (2007) Stated as five goals that have been identified by AEL for promotion of effective use of educational technology are the following five goals:
Goal 1: "Explore innovative ways that current and emerging technologies can be used to address specific education problems, particularly as they relate to disadvantaged and underserved populations. AEL, Inc. recently established the Institute for the Advancement of Emerging Technologies in Education (IAETE) to integrate the organization's efforts." (NCREL, 2007)
Goal 2: "Design and develop high-quality research-based products and services to address the documented needs of low-performing learning communities. Recent products include Principal Connections, an interactive CD-ROM and companion Web site that help school principals build technology leadership skills; and Distance Based and Distributed Learning: A Decision Tool for Education Leaders" (NCREL, 2007)
Goal 3: "Maintain a collection of the most relevant research related to educational technology and its use. To guide this work, a panel of distinguished advisors with diverse expertise will be convened annually…" (NCREL, 2007)
Goal 4: "Collect and disseminate promising practices and exemplary strategies from throughout the United States and beyond. As demonstrated in Patterns of Promise, AEL products are designed to help schools understand the discrete elements necessary for replication in other settings." (NCREL, 2007)
Goal 5: Facilitate communication and resource sharing throughout the regional educational laboratory network. AEL is developing an electronic environment that will support the collection, organization, and dissemination of research, artifacts, media objects, and procedural knowledge. (NCREL, 2007)
The work of Hamza entitled: "Technology and Education between Chaos and Order" states that: "While still dawning, the information explosion influenced the rise of two extremes. To one extreme, some traditional, bureaucratic institutions seem to avoid technological advance, doubting its potential to assist in improving teaching and learning outcomes. These institutions tend to dispute change and embrace obsolete beliefs, cultural constraints, and boundaries. To the other extreme many institutions confidently market themselves as "electronic universities," "Internet schools," "virtual universities," and other labels that indicate their position in the race of information technology." (Hamza, nd) Hazma states that currently: "Rigid, inherited beliefs, societal traditions, and economic-centered objectives are the primary fortress of an aged, declining American educational system." (nd)
The work of Ozdemir, Altinkemer, and Barron entitled: "Adoption of Technology-Mediated Distance Education among Higher-Education Institutions" (2004) states that: "Recent development in Information Technology (it) and the commercialization of the Internet have generated new opportunities for the delivery of education and allowed many higher-education institutions to bring their resources closer to a broad base of potential users. Graduate business degrees are especially in high demand; about 200 accredited schools offered Master of Business Administration (MBA) degrees over the Internet in 2002 according to the educational research firm Eduventures, Inc." The fact is however, that "Despite the importance of the higher education sector in the U.S. economy, the strategic use of technology-mediated distance education (TMDE) has received limited research attention at best." (Ozdemir, Altinkemer, and Barron, 2004) TMDE is used by these authors as a reference to both synchronous and asynchronous instruction.
II. The Interactive Proposition
The work of Basson (1999) entitled: "Slow Adoption of Technology" reports that the Higher Education Group at Microsoft, in order to gain a better understanding of both the needs and concerns: "…of higher education as they relate to technology…held a meeting of its Scholars Board in Redmond." (1999) the question posed by the group is stated to be the question of: "What are the major factors, which inhibit the accelerated adoption of technology in higher education?" (Basson, 1999) This group identified the major issues that are in existence on the majority of campuses "with regards to factors inhibiting the use of technology in teaching and learning…" (Basson, 1999) the first issue identified was that: "Faculty were not taught/mentored in the use of technology for teaching." (Basson, 1999) it appears that the problem is a common mistake "to confuse technology with media." (Basson, 1999) Instructional technology is defined by the Microsoft work group and reported in the study of Basson (1999) to be:
the systemic and systematic application of strategies and techniques derived from behavior and physical sciences concepts and other knowledge to the solution of instructional problems (Gentry, 1991)." (Basson, 1999) the media born of the communications revolution which can be used for instructional purposes along side the teacher, textbook, and blackboard (Commission on Instructional Technology, 1970)." (Basson, 1999); and systematic way of designing, carrying out, and evaluating the total process of learning and teaching in terms of specific objectives, based on research in human learning and communications, and employing a combination of human and non-human resources to bring about more effective instruction (Commission on Instructional Technology, 1970)." (Basson, 1999)
Basson shares the fact that a survey conducted by Nick Hammond et al. On "Blocks to the Effective Use of Information Technology in Higher Education" states confirmation that: "…virtually all departments use computer facilities for teaching statistics and practical classes. Few lecturers report using simulations, demonstrations, self testing materials or structuring tools (such as concept mapping) within their teaching." (1999) Other findings make the suggestion that: "…lecturers tend to call on tools they already use for their research for teaching purposes. For example, word processing packages are used to prepare course notes; data analysis packages are used to analyze class practical results; and in some cases a specific software package is used for both research and teaching." (1999) This is stated to hold implications related to departmental purchasing policies related to the "…disadvantages of teaching innovation." (Basson, 1999) Conclusions in the study of Basson (1999) report that:
Technology-enhanced learning developers (TEL) in both industry and education must collaborate with each other more extensively to redefine "learning" in digital environments. In this article, we recommend ways in which TEL may be used to bridge gaps between industry and higher education and to teach college students specific job competencies; and Computer-based learning is about education, not computers, and as most lecturers received no formal training in educational technology theory and practice, how can they adopt something that they have little or no knowledge of. Most lecturers are still following in the footsteps of their mentors…high tech to them was an overhead projector and some colored chalk." (Basson, 1999)
Basson relates that it is quite easy for most educators to relate to the statement of Maddux as follows: "Many campus computing centers need additional personnel and funds to support them. However, additional resources and positions alone will not solve the problem. A large part of the problem is attitudinal and lies with both teaching faculty and campus computing personnel, both of whom 1) Often demonstrate an appalling lack of understanding of each other's mission, problems, and limitations;
2) a tendency for each to blame the other for problems; and 3) Little or no inclination to communicate constructively in a problem-solving spirit." (1999)
Basson relates that the conclusion of many instructors is that "technology is simply to unreliable and create[s] too much stress to incorporate into their courses." (1999) Other factors mention that oftentimes the educator runs into problems with computer programs and there is no one available to assist them with the problem. The survey conducted by Hammond et al. (1992) reflects the fact that the perception of staff relating to a lack of time for modification of courses and evaluation of software as well as for development of materials for use with technology in education are major barriers to the use of technology. Hammond et al. (1992) state that it might be that when the use of technology "becomes a part of the recognition and promotion systems of the universities, lecturers would be externally motivated to put in more 'after-hour' time" in order to integrate the use of technology in their instruction. Other stated barriers to use of technology in the classroom include the expense factor as well as the security factors in use of technology. In summary Basson states the following eighteen barriers to the use of technology in higher education instruction and learning:
1. "In adequate infrastructure for access, support and training for support and sustaining technology;
2. Lack of coordinated planning for technology at departmental, institutional and system levels (Faculty inadequately trained in new pedagogies using technology)
3. Using technology is not part of the prestige, recognition, promotion systems (i.e., academic norms and incentives do not support);
4. Faculty were not taught/mentored in the use of technology for teaching;
5. Technology not a financial priority (minority view: in an era of constraints);
6. Uncertainty about intellectual property rights in an electronic environment;
7. Resistance to changing the way they teach;
8. Some faculty do not understand that technology can enhance their teaching and enable them to do what they do better;
9. Lack of high level vision in administration about the role of technology Unrealistic expectations of what technology can do, its associated costs (i.e., dollars and user support) and its ease of implementation;
10. Dismissive to early inadequate experience (real or perceived);
11. Financial models lacking to build and maintain technology;
12. The generational divide between older (tenured) faculty and younger students and (untenured) faculty who have used the technology;
13. Universities are comparatively closed systems (relative to private firms) in responding to external pressures;
14. Ideological resistance to technology as social system, practice, etc. And concerns about social, political impact;
15. Faculty culture of shared governance;
16. Few models of best practice; difficulty to find descriptions of best Vendor lack of familiarity of specific requirements of the market;
17. Constantly changing products and out of sync with university planning, training and support;
18. Lack of understanding by academics and vendors of each other's priorities and concerns?" (Basson, 1999)
Basson (1999) concludes that: "Implementation of educational technology goes hand in hand with change: cognitive change, educational change and organizational change. Change takes time and perhaps the slow implementation of technology is simply a symptom of a long gestation period." (Basson, 1999)
The work of Moser (2007) entitled: "Faculty Adoption of Educational Technology" states that: "Roughly 10 years into the e-learning age, educational technology has made only modest inroads into changing teaching in universities." (2007) the work of Moser reports that in an "initial survey of nine higher education institution leading educational technology development in the Boston metropolitan area clearly showed that U.S. institutions wrestle with issues similar to those at their European counterparts…" And that "most striking was the issue of faculty resistance across the institutions." (Moser, 2007) This is stated to include top-ranked research universities or large public institutions heavily engaged in continuing education." (Moser, 2007) From this, Moser narrowed the focus of research to "educational technology support strategies…" In the attempt to gain an understanding of the exact mechanism, which serve as a guide to faculty behavior "regarding educational technology." (Moser, 2007) Moser selected three universities described as "highly interesting but very different" in nature and specifically "…MIT, Tufts, and Northeastern – for in-depth case studies into this issue." (Moser, 2007) Moser states that research consisted of over 50 interviews at the three universities to include analysis of documents, observation of participants and focus group discussions. The data-analysis process, which ensued, grounded the theoretical procedures in the study. (Miles and Huberman, 1994; as cited in Moser, 2007) Moser states that the faculty educational technology adoption cycle was proposed based on the research, which assist in tacking the "complex issue of technology adoption for teaching." (2007) Depicted in the cycle is a "circuit of faculty behavior activities which are influenced by several outside factors and conditions." These are shown in the following illustration in 'bold' and 'italic' respectively.
Faculty Educational Adoption Cycle as Proposed by Moser (2007)
Source: (Moser, 2007)
At the core of the model as proposed by Moser the time spent by faculty in the integration of educational technology into instruction "lies at the core of this model." Time is a resource that is "scarce" in nature and is the center of competition for many aspects of the consideration and commitment of time by faculty. Time commitment is greatly dependent upon organizational incentive structures (extrinsic motivation and competing) and on individual variables (intrinsic motivation)." (Moser, 2007) Stated is the following:
The heuristic model proposes a positive causal relationship between time commitment and competence development. Time commitment is the prerequisite for an involvement in competence development and an engagement in course (re-)design activities. Competence development, in turn, has a positive impact on the quality of course design. The availability of support services and other resources (such as course release time) are important to competence development and the quality of course design. Following the model through its progression, the quality of the course design is a major determinant of the teaching and learning experience. The reliability of technology can affect the teaching and learning progress considerably." (Moser, 2007)
Stated as factors that inform the process of reflection are those inclusive of: (1) an institutionalized student feedback mechanism; (2) Individual experiences of the teacher; and (3) Input from peers. (Moser, 2007)
Team teaching was reported in the study to have positive implications "by way of peer pressure and competitiveness." (Moser, 2007) However, reported as well is the opposite effect and that it is "widespread as well." (Moser, 2007) When the experiences of faculty is negative that type of news flashes across the communication networks in education affecting the opinions of "the larger community." (Moser, 2007) it is stated to be this assessment of the adoption of technology. Important variables influencing faculty adoption behavior according to Moser (2007) "need to be reflected at a strategic level and the model proposed reveals needs in support of adoption of technology. Several scenarios are considered by Moser, and the first being "what if professional support is established too late?" (2007) This scenario is illustrated in the following illustration labeled Figure 2
Negative Educational Technology Adoption Scenario
Source: Moser (2007)
The second scenario considered in the work of Moser is: "What if Support is Absent in Critical Phases?" (2007) the following illustration relates the proposed scenario related to this question in view of faculty e-learning behavior and support.
Faculty e-Learning Behavior and Support
Source: Moser (2007)
The problem as stated by Moser is that many faculty members do not have the necessary technical or pedagogical competencies for successful integration into instructional practices. The offerings at institutions of support in terms of support and education are in both formal and informal modes of "competence development" however, the types of offerings are in substantial variation from one another at different institutions. Moser states that: "Moreover, institutions take different approaches to support course design, with the particular approach often determined by the project's size. Larger projects that rely on third-party funding offer interesting opportunities for collaborations across various support groups." (2007) in what Moser refers to as the 'teaching phase' stated is that "systematic support that goes beyond troubleshooting of it issues is rarely offered. Support for reflection and evaluation for a course that has been taught are even scarcer." (Moser, 2007) Support for technology in education requires "more than simply stringing together standard services…" (Moser, 2007)
Moser concludes by stated recommendations for fostering educational technology support as derived from the faculty educational technology adoption cycle as follows:
1) Engage in continual need analysis.
2) Provide a well-rehearsed supply of scaleable services that reflect the priorities and skills of the individual support groups.
3) Implement a solid and efficient process for consulting with individual faculty.
4) Get involved with a number of larger projects that foster overarching collaboration.
5) Conduct multifaceted evaluation activities. (Moser, 2007)
III. The Speculative Proposition
The work of Casmar and Nils (2002) states that the adoption of technology by higher education faculty is a very subjective event. The lack of a precise role of technology in higher education combined with the continual flow of technological innovations creates both external pressure for faculty to implement changes and internal tension to prioritize which technologies are adopted. It is not surprising that these factors have caused a lack of uniform implementation among faculty members." (Casmar and Nils, 2002) the work of Gillespie (1998) is cited who notes the differences among intuitions in the adoption of technology by subject area, and culture of the institution as well as adoption based upon individual motivators.
The study of Casmar and Nils is one that proposes a model that places categories of faculty along two continua, which are:
1) "Faculty flexibility in learning about a new pieces of software, and the practicality of their conception of the tool being adopted; and 2) the practicality of their conception of the tool being adopted." (2002)
These authors relate that only very few studies have been conducted on the adoption of technology by higher education facilities and that these primarily deal with adoption of technology for purposes of teaching and instruction. However, the adoption of technology across the entire scope of higher education duties must be given consideration if this is to be understood completely in terms of motivations both externally and internally. The analysis is one that is based upon a modified conceptual framework that emerged from participant interviews and then "envisioned on a continuum along an X and Y-axis which is called a learning-style conceptual-style interaction model that was used to "operationally define four user styles" which are those as follows:
1) "Concrete-Practical Users. The concrete-practical user learns new technology in a rote and premeditated fashion without using a prior base of skills to master new learning;
2) Concrete-Visionary User. The concrete-visionary user has the same rote learning fashion and does not utilize prior skills in mastering new technology applications. However, this group shows a visionary conceptual style. Even if they are clumsy learning it, they realize the power of technology and can make the connection between technology's power and what is possible in their fields, how it could leverage their learning. Thus, they often envision the idea and enlist the help of other technology-support individuals to build the tool;
3) Flexible-Practical Users. Flexible-practical individuals have the ability to learn new programs by drawing on prior computer usage and can often master new programs quickly. Yet, they cannot see the potential of using the program outside the box. They do not have objectives for the use of technology beyond the automation of routine tasks or saving time; and 4) Flexible-Visionary Users. Finally, the flexible-visionary user is one that has the ability to function as an intuitive learner, acquiring new technological skills through transference and trial and error learning. These users are visionary, drawing on past knowledge and adding creative solutions to new problems, they realize the power of the technology itself and how it can be used as a tool to improve learning. " (Casmar and Niles, 2002)
The following labeled Figure 4 illustrates the conceptual framework as proposed in the work of Casmar and Nils (2002)
Conceptual Framework in the Study of Casmar and Nils (2002)
Source: Casmar and Nils (2002)
The following labeled Figure 5 illustrates the Participant Attitudes within the Technology-Interaction Model of Casmar and Nils (2002).
Participant Attitudes within the Technology-Interaction Model of Casmar and Nils (2002
Source: Casmar and Nils (2002)
Findings in the study conducted and reported by Casmar and Nils (2002) include the following:
1) Concrete practical users are the slowest of all users for adopting technology and in failing to make acquisition of skills that are transferable and that improve their use style of technology. This group tends to impose very harsh self-observation on their ability of small things such as the "inability to wiggle-the-mouse" thereby resulting in negative self=reactions that "directly impact their vision/self-efficacy." (Casmar and Nils,2002) These individuals take on the belief that they are unable to learn the use of technology thereby rejecting the utilization of technology in classroom applications.
2) Concrete Visionary users are likely to receive benefit from basic training in technology skills that are transferable and that are "coupled with external incentives" and tend to have vision/self-efficacy that reinforces their psychological perspective enabling them to accomplish goals related to technology. There are however, "some lasting elements of their self-regulation system" that may reinforce negative self-observations of personal technological skills, crating negative self-judgments and self-reflections." (Casmar and Nils, 2002)
3) Flexible-Practical users are stated to present the greatest challenge in that these members have the "transferable skills to master technology, yet their conceptual style is a practical, task oriented one which focuses only on specific implementation of technology that they perceive to be fail-safe and necessary." (Casmar and Niles, 2002) These individuals tend to hold the belief that the style of teaching is not impacted by use of technology.
4) Flexible Visionary users present challenges in terms of both support and management for their administrators. These users are "prone to requesting additional resources or seeking grants to experiment with new technologies." (Casmar and Nils, 2002) the problem with this is that in the organization that is attempting to adopt and integrate technology is that these experiments cause distractions and pulls the faulty away from the basic project implementation and may even create a "cycle of failure." (Casmar and Nils, 2002)
Summary and Conclusion
Clearly there are many factors that affect the adoption of technology into the instructional practice of faculty members and each of these different factors must be given due consideration by administrators both in terms of the challenges and opportunities presented by the various user types and structural barriers and in terms of external and internal motivators. This is an area that requires supports in the form of education and training. Adoption of technology must necessarily take place across the scope of faculty duties including instructional use of technology.
Bibliography
Empowering 21st Century Teaching and Learning (2006) Programs of the Intel Education Initiative. Intel Corporation 2006. Online available at http://download.intel.com/pressroom/kits/education/initiative/OverviewBrochure.pdf
Hamza, Mohhamad Khalid; and Alhalabi, Bassem (nd) Technology and Education: Between Chaos and Order. First Monday: Peer-Reviewed Journal Online. Available at http://www.firstmonday.org/issues/issue4_3/hamza/index.html
Profiles of the Regional Educational Laboratories (2007) NCREL at AEL Inc. Online available at http://www.ed.gov/pubs/labs_profiles/ael.html
Marshall, James M. (2002) Learning with Technology: Evidence that Technology Can, and Does, Support Learning. San Diego State University California. Online available at http://www.medialit.org/reading_room/pdf/545_CICReportLearningwithTechnology.pdf.
Basson, EM (1999) Slow Adoption of Technology Online available at http://hagar.up.ac.za/catts/learner/bettieb/rbo/sat.doc..
Moser, Franziska Zellweger (2007) Faculty Adoption of Educational Technology – Research in Brief. Educause Quarterly Vol. 30, No. 1, 2007. Online available at http://www.educause.edu/apps/eq/eqm07/eqm07111.asp?bhcp=1.
M.B. Miles and a.M. Huberman, Qualitative Data Analysis: An Expanded Sourcebook, 2nd ed. (Thousand Oaks, Calif., and London: Sage, 1994); and a.L. Strauss and J. Corbin, Basics of Qualitative Research: Grounded Theory Procedures and Techniques (Thousand Oaks, Calif.: Sage, 1990)
Casmar, Stephen; and Peterson, Nils (2002) Personal Factors Influencing Adoption of Computer Technologies: A Model Framework. 2002 July. Online available at http://coe.sdsu.edu/scasmar/site2002.pdf.
---
Are you busy and do not have time to handle your assignment? Are you scared that your paper will not make the grade? Do you have responsibilities that may hinder you from turning in your assignment on time? Are you tired and can barely handle your assignment? Are your grades inconsistent?
Whichever your reason is, it is valid! You can get professional academic help from our service at affordable rates. We have a team of professional academic writers who can handle all your assignments.
Plagiarism free papers
Timely delivery
Any deadline
Skilled, Experienced Native English Writers
Subject-relevant academic writer
Adherence to paper instructions
Ability to tackle bulk assignments
Reasonable prices
24/7 Customer Support
Get superb grades consistently
Online Academic Help With Different Subjects
Literature
Students barely have time to read. We got you! Have your literature essay or book review written without having the hassle of reading the book. You can get your literature paper custom-written for you by our literature specialists.
Finance
Do you struggle with finance? No need to torture yourself if finance is not your cup of tea. You can order your finance paper from our academic writing service and get 100% original work from competent finance experts.
Computer science
Computer science is a tough subject. Fortunately, our computer science experts are up to the match. No need to stress and have sleepless nights. Our academic writers will tackle all your computer science assignments and deliver them on time. Let us handle all your python, java, ruby, JavaScript, php , C+ assignments!
Psychology
While psychology may be an interesting subject, you may lack sufficient time to handle your assignments. Don't despair; by using our academic writing service, you can be assured of perfect grades. Moreover, your grades will be consistent.
Engineering
Engineering is quite a demanding subject. Students face a lot of pressure and barely have enough time to do what they love to do. Our academic writing service got you covered! Our engineering specialists follow the paper instructions and ensure timely delivery of the paper.
Nursing
In the nursing course, you may have difficulties with literature reviews, annotated bibliographies, critical essays, and other assignments. Our nursing assignment writers will offer you professional nursing paper help at low prices.
Sociology
Truth be told, sociology papers can be quite exhausting. Our academic writing service relieves you of fatigue, pressure, and stress. You can relax and have peace of mind as our academic writers handle your sociology assignment.
Business
We take pride in having some of the best business writers in the industry. Our business writers have a lot of experience in the field. They are reliable, and you can be assured of a high-grade paper. They are able to handle business papers of any subject, length, deadline, and difficulty!
Statistics
We boast of having some of the most experienced statistics experts in the industry. Our statistics experts have diverse skills, expertise, and knowledge to handle any kind of assignment. They have access to all kinds of software to get your assignment done.
Law
Writing a law essay may prove to be an insurmountable obstacle, especially when you need to know the peculiarities of the legislative framework. Take advantage of our top-notch law specialists and get superb grades and 100% satisfaction.
What discipline/subjects do you deal in?
We have highlighted some of the most popular subjects we handle above. Those are just a tip of the iceberg. We deal in all academic disciplines since our writers are as diverse. They have been drawn from across all disciplines, and orders are assigned to those writers believed to be the best in the field. In a nutshell, there is no task we cannot handle; all you need to do is place your order with us. As long as your instructions are clear, just trust we shall deliver irrespective of the discipline.
Are your writers competent enough to handle my paper?
Our essay writers are graduates with bachelor's, masters, Ph.D., and doctorate degrees in various subjects. The minimum requirement to be an essay writer with our essay writing service is to have a college degree. All our academic writers have a minimum of two years of academic writing. We have a stringent recruitment process to ensure that we get only the most competent essay writers in the industry. We also ensure that the writers are handsomely compensated for their value. The majority of our writers are native English speakers. As such, the fluency of language and grammar is impeccable.
What if I don't like the paper?
There is a very low likelihood that you won't like the paper.
Reasons being:
When assigning your order, we match the paper's discipline with the writer's field/specialization. Since all our writers are graduates, we match the paper's subject with the field the writer studied. For instance, if it's a nursing paper, only a nursing graduate and writer will handle it. Furthermore, all our writers have academic writing experience and top-notch research skills.
We have a quality assurance that reviews the paper before it gets to you. As such, we ensure that you get a paper that meets the required standard and will most definitely make the grade.
In the event that you don't like your paper:
The writer will revise the paper up to your pleasing. You have unlimited revisions. You simply need to highlight what specifically you don't like about the paper, and the writer will make the amendments. The paper will be revised until you are satisfied. Revisions are free of charge
We will have a different writer write the paper from scratch.
Last resort, if the above does not work, we will refund your money.
Will the professor find out I didn't write the paper myself?
Not at all. All papers are written from scratch. There is no way your tutor or instructor will realize that you did not write the paper yourself. In fact, we recommend using our assignment help services for consistent results.
What if the paper is plagiarized?
We check all papers for plagiarism before we submit them. We use powerful plagiarism checking software such as SafeAssign, LopesWrite, and Turnitin. We also upload the plagiarism report so that you can review it. We understand that plagiarism is academic suicide. We would not take the risk of submitting plagiarized work and jeopardize your academic journey. Furthermore, we do not sell or use prewritten papers, and each paper is written from scratch.
When will I get my paper?
You determine when you get the paper by setting the deadline when placing the order. All papers are delivered within the deadline. We are well aware that we operate in a time-sensitive industry. As such, we have laid out strategies to ensure that the client receives the paper on time and they never miss the deadline. We understand that papers that are submitted late have some points deducted. We do not want you to miss any points due to late submission. We work on beating deadlines by huge margins in order to ensure that you have ample time to review the paper before you submit it.
Will anyone find out that I used your services?
We have a privacy and confidentiality policy that guides our work. We NEVER share any customer information with third parties. Noone will ever know that you used our assignment help services. It's only between you and us. We are bound by our policies to protect the customer's identity and information. All your information, such as your names, phone number, email, order information, and so on, are protected. We have robust security systems that ensure that your data is protected. Hacking our systems is close to impossible, and it has never happened.
How our Assignment  Help Service Works
You fill all the paper instructions in the order form. Make sure you include all the helpful materials so that our academic writers can deliver the perfect paper. It will also help to eliminate unnecessary revisions.
2.      Pay for the order
Proceed to pay for the paper so that it can be assigned to one of our expert academic writers. The paper subject is matched with the writer's area of specialization.
3.      Track the progress
You communicate with the writer and know about the progress of the paper. The client can ask the writer for drafts of the paper. The client can upload extra material and include additional instructions from the lecturer. Receive a paper.
4.      Download the paper
The paper is sent to your email and uploaded to your personal account. You also get a plagiarism report attached to your paper.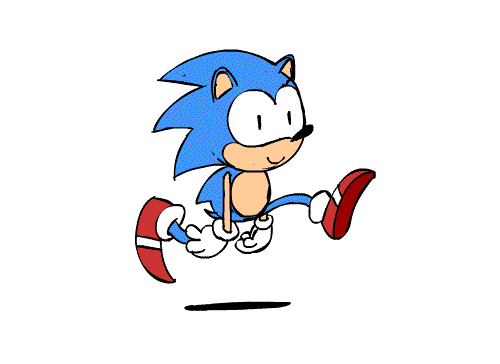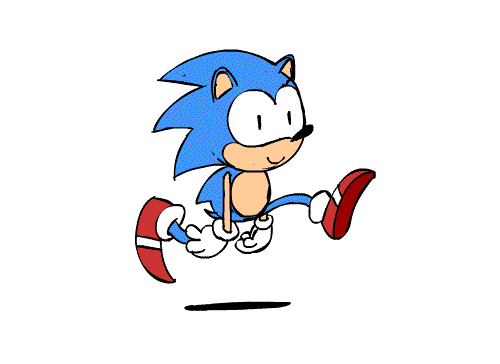 PLACE THIS ORDER OR A SIMILAR ORDER WITH US TODAY AND GET A PERFECT SCORE!!!
---