TESOL: Materials and Course Design
A situation analysis, giving all details available before the course begins:
New comers of the TESOL school scheme will be assessed for their English language proficiency by the teachers assigned by TESOL (Teaching of English to speakers of other languages). Programming system will be run under this teacher – member of TESOL (Dorr, 2006).
This TOSEL teacher is assigned to assist and teach student in establishing sound understanding of English language, coping with the required skills and academic strategies to assist the process of gaining firm proficiency in English language as necessitated by the course design and classroom environment (Dorr, 2006).
Teacher assigned by TESOL is also a member of programming system as a support member, the team of which is designed to develop a close relation with students and collaboration with other related groups including programming team, parents, other teachers, administrative staff and counselors in developing required level for the student. TESOL teachers will be liable to work in programming framework assessing the student's individual issues and addressing these issues in form of progress report (Dorr, 2006).
The strategies implementing the programme include different levels of processes conducted in the classrooms with students comprising of direct communication, skill development, collaborative environment, helping each other out, identifying the problems and addressing them (Dorr, 2006).
Duties of teacher do not limit to systematic implementation of programming at a classroom level for students, but they reach to a collaboration network with the students, the other class room teachers and other administrative staff. Teacher will alongside provide all possible support to the student to cope up with the allotted course structure. As TESOL members, teachers can identify and interpret weaknesses of the students through individual attention to them to help them focus on weak areas, bringing error free communication, and motivation through acquisition of required linguistic expertise (Dorr, 2006).
Teachers are allowed to use communication techniques employing language of Benchmarks in the initial stages, according to citation in this document, to assist teachers set realistic targets for the students alongside constant progress report (Dorr, 2006).
It is required by each TESOL student to reach an adequate level according to designed course structure through building of linguistic strengths, which have (L1) English as their second language (Dorr, 2006).
Instructors of TESOL are present who examine the language proficiency of newcomers or if there is no instructor from TESOL is present then this duty of evaluation is performed by the instructor of language arts. Speaking and listening are the components which are used for verbal assessment and with these writing and reading skills are also evaluated. At the same stage the grammar and vocabulary of English is also evaluated (Dorr, 2006).
Assessing the TESOL leaner is the crucial initial step to generate knowledge about him. His background including culture, education and personality can be evaluated over here. Student can be instructed and TESOL service can start getting the information about the student through primary assessment. Parents and the instructor in classroom must be provided with the initial assessment results (Dorr, 2006).
Suitability of the TESOL services would be determined by the team which consists of TESOL instructor, parents, classroom instructor and administration. TESOL teacher can be very beneficial for the beginner who does not possess ample educational background and had a minimum of two years gap in language skills. Academic and literacy skills development would be focused by this instruction and support. Students who are referred as English Literacy Development (ELD) learners include students of TESOL who were lacking in L1 skills. School District maintains a TESOL list where name of the student must be included who eventually have decided to avail the services of TESOL instructor (Dorr, 2006).
Section 2: Aims and objectives for your course:
Targeted Students: TESOL students who are beginners (Hamayan et al., 2007)
In case pre-requisite are required: Interlochen Faculty Placement Number of times course, Placement Exam of TESOL could be opted
Each semester credit: 2.0
Seating priority: zero
Time available for meeting: weekly tutorial, including daily
Description: By involving students into the activities like listening, speaking, writing and reading, students have been given an introduction to the fundamentals of English language. In order to enhance the reading skills, reading skills are learned by the students. They write short essays, customary paragraphs and complete statements and oral comprehension is developed in them. Making minimum amount of mistakes, principles of punctuation and grammar are practiced by them. Mainstream learners follow approach of written and oral language skills. Parts of speech are also learned by the students (Hamayan et al., 2007).
Objectives:
* Learning how to compose apparent paragraphs and statements.
* Improving the pronunciation
*Formulating strategies for improving reading
*Enhancing the academic reading skills (Hamayan et al., 2007)
Performance of Students:
* Having Role-plays
* Making presentation in front of class
* Expository text and literature reading
* Concentrating seriously on what others are speaking (Hamayan et al., 2007)
Assessment:
* Individual speaking evaluation
* Written and verbal tests
* Presenting in front of class
* Working in group (Hamayan et al., 2007)
Section 3: Explanation about primary objectives and aims.
The ones who have understanding towards process of language acquisition are considered as best TESOL instructors. The more knowledge regarding the ways of learning languages would help the instructor assist the students in a better way in learning language skills. In order to develop better understanding in students towards L2 skills, classroom instructors and TESOL instructors communicate with each other (Allington and Cunningham, 2007).
Learning of language is done individually, although some basic principles and conventional patterns are a part of development of English. Every learner has to undergo similar phases but the rate is different. Linguistic learning in the second (L2) follows similar rules and structures as they were in L1 by having successful communications. Guidance, conductive environment, ample time and sequenced practice are required by the leaner to have success in academics (Allington and Cunningham, 2007).
A variety of expertise and sub-expertise are required in order to get a command over a language. Learners should build up methodical abilities, tactics, sentence structure, vocabulary, pronunciationand pronunciation along with sociolinguistic abilities contained by the wide areas of verbal communication, listening, reading as well as inscription (Allington and Cunningham, 2007).
Infants normally and mostly pick up the talking language used every day, which is one of the two discrete forms languages that infants require. The other form is educational language skills, which a child gains by being educated at school, nursery, etc. In general, the language ability which is comparatively picked up in a lesser time is the social language; also known as BICS (Basic Interpersonal Communication Skills). On the other hand, the language skill that takes extensive time period is the Academic language which needs educational associations (Allington and Cunningham, 2007).
Section 4: An analysis of the course design prescribed for your situation
The TESOL Learning Plan
In order to focus on the requirements of a person, TESOL support is developed for it. Furthermore, eventually it is a service to aims towards incorporation (Cloud et al., 2009).
Till the time when the initial month of the student ends at the school, when the enrolment was made, an annual TESOL Learning Plan for every student is prepared by / the cooperation of TESOL tutor and classroom instructor. Classroom lodging, building language abilities through planning, timetable for TESOL support facilities along with results of TESOL individually. Further activities that will involve the child, like homework society plus buddy reading, should be incorporated in the plan (Cloud et al., 2009).
TESOL results for every student shall be given by the TESOL tutor on the basis of a language evaluation. Standards for TESOL Developmental Stages as well as the phases of language acquirement will be considered by tutors, moreover, they might discuss with classroom instructors and approved syllabus, mainly syllabus manuscripts for English lingo ability. The regions of major need might be put under special attention by TESOL tutors; inscription, listening and vocalizations will be considered by them. For every student, a clear statement plus revision all through the year of results must be made (Cloud et al., 2009).
Language Skills
Listening, verbal communication, interpretation and inscription are the four language abilities that TESOL support will aim on developing. TESOL instruction along with L2 development will incorporate visualizing and structures of presentation excluding inscription. Keeping in view the child's happiness as well as requirements, each ability should be built up in the background of significant communication plus activity (Cloud et al., 2009).
Developing an open language, listening to recognize uncomplicated English and a little know how regarding written English, is what is emphasized at the initial levels of L2 acquirement. Listening is followed by verbal communication. Prior to embark rigorously on interpretation and inscription courses, a student that is not knowledgeable in the L1 will have to build up a better base in verbal English. Though, at this level, contact with print along with building up of interpretation and inscription willingness skills is significant (Cloud et al., 2009).
When TESOL students are taught to interpret graphs, tables, websites, maps, diagrams as well as other visual representations, it shows that visual literacy has been developed. As students understand, think seriously, give out opinions and talk about images and items, it shows that viewing is incorporated into verbal communication and inscription actions. As the students look towards diagrams plus other graphics in line with a tactic for understanding language, developing vocabulary and gathering knowledge, viewing helps in understanding comprehension (Cloud et al., 2009).
TESOL instruction should incorporate representing in approaches besides writing. The instructor can get a chance to evaluate understanding and build up necessary verbal communication abilities and aid in developing comprehension abilities through representing, like, communicating meaning with the help of drama. Intended for representing and for linguistic advancement, art assignments which include working on directions, functioning collectively or cooperating with instructors plus peers can prove to be an effectual way. The transcripts that TESOL students interpret and hear can be represented and understood clearly with the utilization of graphic managers (Cloud et al., 2009).
Alternate types of corresponding can be used as an adjustment tool for those pupils who possess inadequate English writing skills; but it is only applicable for usual classrooms. In TESOL classrooms, it can be used as tool to build up language aptitudes (Cloud et al., 2009).
TESOL Classes
TESOL classrooms are multi-age, and designed to encourage acquisition of English language, particularly for those pupils who lacks in English language. It provides a platform to these pupils to enhance their English language proficiency in such a way that they could fill the gap between their limited language skills and normal standards (Linse, 2008).
The TESOL pupils are required to meet their language needs through participating in specific lessons, in a very contented and un-hazardous atmosphere; moreover, all the reading stuff on different genres is provided to them along with proper instructions (Linse, 2008).
The groups having pupils of different ages and levels are assisted in TESOL classes through personalized or distinguished directions in a group, and particular skills concentration; hence, it can be taken as an opportunity by the pupils to get full involved in language learning atmosphere. According to Samway (2010), TESOL classes furnish the required break to the pupils from the atmosphere where it becomes tough for them to learn language skills (Linse, 2008).
TESOL classes should be designed in such a way that it should not create any hurdle in the normal schooling, and studying other courses, like mathematics; moreover, it should not create any prevention the learning of other classes such as music, art, physical education, etc., in fact, it should appreciate pupils' inclusion in those classes, so that they can interact with their peers and can apply their learned language skills; in order to make it happen, the TOSEL teachers would make such a schedule which would be 40% of the school day (Linse, 2008).
The reduction or discontinuation of TESOL instruction should take place after the consultation of the TESOL teacher with the classroom. For instance, the instruction from the TESOL teacher is not required for student of grade 3-4, and the necessity of the language of student can be fulfilled in the grade level classroom. Observation, formal and informal assessment, and teacher consultation are used to observe a student, who is stays on the TESOL list, continuously (Linse, 2008).
In order to develop advance language learning strategies and to conquer provincially prearranged outcomes, an advance learner should get TESOL instruction that is concentrated on precise and assessed requirements linked with those outcomes. For instance, reading comprehension, clarity in writing, vocabulary or grammar building techniques may be individually concentrated in TESOL intercession, having a restricted time period. At the beginning, the outcomes for the intercession should be declared. Prearranged program should be used to obtain the topics, skills development and resources in the TESOL instruction of advanced students (Linse, 2008).
The periodic appraisal or observation and consultation with kindergarten teacher would be the sources for examining the progress of a kindergarten child present in the list of TESOL. A TESOL learning plan for child will be proposed by the association of the TESOL and classroom teachers. The team may choose to place the name of the child on the list of TESOL after he gets into grade one, as five years is the top most period of TESOL support. Till the end of grade 5 the child will be permitted to obtain support, by which time benefit for lifetime learning would be achieved by the student from planned instruction (Linse, 2008).
Section 5: A critical evaluation of the course as applied to your situation.
There are strategies which the student needs to be educated clearly in order to skilled learners and they need to create good approaches for language learning in order to utilize them autonomously during their school careers (Hamayan et al., 2007).
There is a gap in the vocabulary accomplishment and reading knowledge amid the second language learners and their local speaking peers that exists in grade 6 and further than, which starts when the target language from kindergarten is introduced to the TESOL learners, as revealed through research (Geva, 2006, Roessingh, 2006, Kieffer, 2008). Thus, sustained classes for TESOL instruction wassustained classes for TESOL instruction were not proved to be the solution to counter this gap; though it can be predicted that presence in TESOL classes in the future can become counterproductive to addition. Hence, vocabulary building techniques is one of the language learning techniquetechniques that TESOL instruction concentrates on, which can be useful for TESOL student in future studies (Hamayan et al., 2007).
An early primary child entering English school system may be added by mid primary. But sometimes, due to the increment in academic language and expectations, the local English speaking peers of the TESOL students will conquer them. Thus, when child is grown-up to the standard that they can obtain advantage from it, they should be observed continuously and additional training in language learning skills, together with vocabulary building strategies, should be given, occurrence of which should take place in elementary grades (Hamayan et al., 2007).
Approaches to TESOL Instruction: Communicative Language Teaching
A general philosophical course surrounding a range of methods is known as approach. The switch of concentration on communication from concentration on form has taken place in teaching of second languages in the last 50 years and language achievement is well understood nowadays. It can be said that the main aim learning any language is to communicate and significant communication is the best learning source of language instead of saying that writing conventions, grammar and sentence structure are overlooked. Form should be looked in the framework of effective communication and matched to needs of individual students, although they develop slowly and need particular notice (Hamayan et al., 2007).
Language was looked as a tool for conveying meaning instead of interconnecting sets of lexical, phonological and grammatical rules by the linguists during the 1970s. Fluency is more focused than accuracy and meaning than form, in communicative language education. The classes being based on learners, the teachings are related to communicative requirements of the students (Hamayan et al., 2007).
The Natural Approach
Whatever the language is, people have the capability to learn it naturally, as identified. A chief influence is created by the Natural Approach, which was initiated in 1970s by Krashen and Terrell, nowadays as English language. It is assumed that effective communication will automatically develop language. Thus least amount of stress and nervousness should be kept. Production is normally after comprehension in natural approach classroom (Hamayan et al., 2007).
These are the five beliefs on which the Natural Approach is based:
The acquisition/learning theory: Language learning (finding out rules about a language or knowingly learning) and language acquisition (an unconscious process created with the use of language significantly) are quite dissimilar and skill in a second language can only take place with language acquisition (Hamayan et al., 2007).
Monitor theory: Monitor theory is that type of hypothesis that involves conscious learning which works just like a monitor or an editor. Its main task is to test the received output (Hamayan et al., 2007).
Natural order theory: Natural order theory is another type in which data is received in grammatical structure as predicted. It also works in another way so that the counter order can be learnt too (Hamayan et al., 2007).
Input theory: Input theory (i+1) allows people to learn that language that is not involved in their daily conversation i.e. It is more than their current competence (Hamayan et al., 2007).
Affective filter hypothesis allows the learner to interpret his/her emotional level in the form of a filter which blocks that input which is important to be stopped from taking place (Hamayan et al., 2007).
Two of the main categories of natural approach are Task based and Project-based learning. Language is the vital need of every human being. It is this need which motivates them to learn it through communicating in every possible way. It is through expressions and the meaning of each word that takes higher priorities and hence the natural language is developed. Students are assigned various projects and tasks like reading, writing, listening and speaking. It develops linguistic and literacy skills in them. The main goal of such activities is to reinforce the meanings of the words being spoken or used in language. This is a gradual procedure in which students learn the skills through a series of various grammatical mistakes. Once they have learnt it, they are ready to learn further, practice them daily and make corrections themselves. Similarly, the task-based strategy allows the students to perform problem solving or draw conclusions. It produces analytical skills in them (Hamayan et al., 2007).
The best possible way to learn language is through communication that has proper valid meanings. Hence, the perfect way to teach language to school going children is through useful language activities which give birth to the content knowledge. This strategy is applied by the French Immersion programs. Students must know the following things in order to learn advance literature and disciplines (Schleppegrell, Achugar and Oteiza, 2004, p. 68):
Understand how language creates different meanings in content-area textbooks.
Understand how language covers the important concepts and meanings of school subjects.
Language can be developed naturally through Content Based Instruction (CBI). CBI works in TESOL classroom in such a manner that it teaches interesting topics to the students. The main motive behind this is to let the students know the required language skills for several themes and topics. CBI let the students to involve in various tasks, projects and activities led by either teachers or even students. It helps the TESOL and ELD students to prepare themselves for content areas. It supports them in developing required skills and upgrading their knowledge. The main purpose of the content based thematic approach is to upgrade the vocabulary of the students. It helps them to practice by using language in texts and thus make various forms based on a main title or idea in mind (Hamayan et al., 2007).
TESOL context includes CBI as an important tool for optimizing the child's ability of both language and context. It also provides following opportunities:
1. TESOL classroom provides the student with necessary content texts that are up to the level and mental capability of the student, so that they can well learn the language.
2. TESOL targeted instructions works mainly on content, specially vocabulary, sentence structures and main features of the text. It aids the students in understanding their proper use in various fields or applications.
3. In the context of CBI, TESOL teachers design and arrange various lessons in order to develop the L2 learning techniques.
Instructions that are based on content must be designed according to the themes that are in accordance to the provincially prescribed curriculum. Due to this strategy, TESOL instruction is designed according to the data which moves toward the daily-based grade level data and this continues as the student learns to upgrade his/her skills more efficiently. It is continued till the students can make use of their own grade level classroom texts. A most general and reliable text conducted for the students is Grade level required reading. Students are encouraged to take an active part in TESOL classroom in figuring out the connection between TESOL instruction and classroom success. This results in more success in academic field which in turn makes the student more confident and engaged towards it (Hamayan et al., 2007).
Section 6: A discussion of how you will implement and adapt the course design
A story has always had a strong hold on the attention of students since it attracts them a lot, in turn enriching them with vast knowledge. Within the past few decades, children's literature has made huge advancement. Many high quality extensive and elaborative books have been published. TESOL teachers consider them as a priceless entity. The books including pictures and graphics always had a strong impact as they increase the natural language learning skills, which in turn shows another world of language and information related to the culture. Furthermore, stories also add up to the content themes (Hamayan et al., 2007).
Picture books designed for the students have following attractions and advantages:
Positive activities
Guided reading
Shared reading
Independent reading for advanced TESOL students
Picture books that represent diverse cultures are discussed in grade level classrooms. They represent (Hamayan et al., 2007):
Enhance cross cultural sensitivity
Show knowledge of other cultures
Acceptance of the TESOL student among classmates
Children's literature provides the students with a huge collection of skills and knowledge. The beginners are encouraged to work using simple general vocabulary and simple structured sentences, while the advanced ones work using colloquialisms and complicated sentence structures. When children are judged on the base of literature, then they look like a springboard which progresses ahead in the field of reading, writing, listening and speaking skills. Such textbooks provides with various opportunities to make the students practice loud reading and other activities which lays the basis for developing language orally and in written form too. The pattern books provides following (Hamayan et al., 2007):
Language in the context
Tools for developing listening, reading, speaking, along with writing skills
Vocabulary as used in daily life like days of the week, names of the colours, food names and numbers etc.
Provides facilities that develop concepts of printing
A strategy for reading
Repetitive and predictable text, recycling language patterns and vocabulary
Sentence structured simply
Teaches to develop general questionnaires
How to do patterned writing
Countless activities ahead
Enjoyment that sticks you to the TESOL classes
The high level graphical books provide advancement in general and upgraded skills. Illustrative story books provide the following:
Engage students through natural experiences like explaining the pictures and reading them aloud would even attract them o multi-level and multi-age groups are also attracted toward them o complete theme o language that enhances the vocabulary o simpler language then the one used in textbooks
short stories that could be understood in lesser time o Allows teachers to explain the written text in relatively simple words by using various actions, expressions and intonations. This helps a lot in engaging the students to the story by reading it aloud.
Graphical illustrations that support written material
Allows to build comprehension skill and strategies o Build the cultural knowledge either Western or others o Know how of context vocabulary o Opportunities for developing writing, speaking, listening, and reading skills o Develop interest in reading books o Shows Multicultural themes that students can depict easily o Text that offers open discussion or debates which allow the student to express their point-of-views more elaborately o Develop skills to understand and analyse the English literature which is a challenging area for TESOL students (Hamayan et al., 2007).
Let the teachers teach literacy terms like character, setting, conflict, etc. o Allow the teachers to teach figures in words and other cultural metaphors o Provides links to content studies o Visual art that can be studied as well as admired o A springboard for creative writing activities o Let the students enjoy
Language skills can be developed well through a major activity of Interactive Read Aloud. Any story can be made enjoyable if it explored deeply by using strong comprehension skills. Whole of the story telling time should be employed in reading it aloud and engaging in other positive activities (Hamayan et al., 2007).
When a book is selected by the teacher, it should be fully prepared before it is read aloud. In this regard, following steps must be taken:
Read the book more than once
Must consider multiple results of the story
Select words to be included in vocabulary
Consider interactive comprehension questions
Consider above point to support the result as depicted by you
In order to support the results, engage in some activities
Pre-reading activities include introduction to the book and highlighting the segments which would add up to the written material. They also develop the interest and make the reader curious about that book. Some of these activities are explained as follows:
Focus on the main cover picture and try to depict story from it
Try to preview the story only from the drawn pictures
Read author and illustrator names
Read the inside flaps and author info
Highlight the key words that might add up to the vocabulary.
Help the students to find out their meanings. This mean of discovering yourself is far better than just teaching
List down the extra words that can be discovered later
Reading comprehension can be supported well by the Interactive read aloud. It provides means to teach and represent the processes for reading texts.
Read aloud is supported for the following reasons:
It helps to engage the students. As an example, suppose the students are asked to predict themselves. They can simply be asked in the initial stage to find a word that well defines the theme of the story. Such questions keep the students engaged and give a surety that they are lost in the story and they are giving their complete attention to it (Hamayan et al., 2007).
It also aid in checking and extending the comprehension. Each child is asked different question according to his ability. To ask a group of students, a debating question is asked to get their opinion. Several answers are taken without the need of having a correct one (Hamayan et al., 2007).
Communication is necessary so one can be taught how to learn and read. This can be explained like a student can be asked to see the picture related to the story they are reading or any word they cannot understand. They are also told the importance of punctuations and how one should pause there. They are taught how to find answers inside the reading. This is all done by telling them to read loudly as that allows is to not only teach them but also show and make them learn (Hamayan et al., 2007).
The importance of the spoken word and how to speak effective words is also taught. Words that are used more commonly are taught to the students and the students have to repeat the words in order to remember them. When reading a story the teacher pays special attention to any words that are of importance in that story. Also words that can help one identify the meaning by just reading or tell its suffixes and prefixes are focused upon (Hamayan et al., 2007).
The design of the story is explained to the students. This is done by pausing as crucial places in a story where different ways like conflicts and themes have been used by writer to create the story. The students are told to focus on the problem in the story and share how they believe it will be solved. Experienced students are taught the different terms that are used in writing like a simile or foreshadowing (Hamayan et al., 2007).
When the text of a story is being read aloud the teacher keeps in mind that the students should be interactive and discuss the story but it should not distract them from the story itself. This is done by remembering the very need of why the text should be read aloud (Hamayan et al., 2007).
TESOL students can be taught with using the following techniques:
In case of complex words, alternative vocabulary can be used for example using common word 'threw' in place of 'hurled'.
While speaking a sentence, repeat is with aan easier wording, easing the complexity of used words.
In class interaction should be expressive and full of gestures.
These activities are employed to strengthen basics and achieved goals into much solid grip. These activities however differ from case to case depending on what an individual has grasped. It is very helpful to practice book reading before stepping into the main drill. It is advisable for a teacher to commence the main drill with practice of book reading – it has following advantages (Hamayan et al., 2007):
Builds comprehensions skills
Familiarizes with complex vocabulary
Enhances listening skills
Develops understanding of language structure
Increases ability to cater follow-up
Grouping and coupling of students in the follow-up activities can be a promising step for interaction and communication under supervision of instructor for programming. Some of the follow-up activities are suggested below (Hamayan et al., 2007):
Repeating instructions in oral and written activities.
Writings stories of personal experiences.
Documenting a description of an occurrence
Develop questionnaires for partners
Taking opinions and communicating interactively
Forming structure of linking words
Labeling general pictures etc.
Documenting and discussing art work and pictures
Adding vocabulary by finding new interesting words and using them
Writing a dialogue
Responding to different questions in class
Using newly acquired vocabulary into practical writing and speaking
Using games like puzzles, passwords to enhance vocabulary and its use
Build exercises based on opinions obtained depending upon the interests
Learning to use adjectives
Using techniques to develop understanding portraits of characters
Poem writing
It can be useful if the teacher allows the student to keep the flow of the activity by employing their interests and ideas into that activity. It is the matter of using the right strategy at the right time (Hamayan et al., 2007).
Section 7: Annotated Bibliography
To practice the educational system under ACCESS for ELLs K12 is child program. Finish Line for ELLs: English Proficiency Practice is an official stem of WIDA PRIME. This correlation can be viewed at WIDA website (Gordon, 2011).
The lessons are designed on frames of skill enhancing formats in drill exercises such as ACCESS test and enhances grasp in areas of language communication, academic excellence in arts, mathematics, science and social education focusing on reading, writing, listening and speaking effectiveness. Teachers' documentation editions allow assistance for ESL teachers providing model programming sessions, interactive direction, instructions and development strategies. Documentation is also available in form of an audio CD comprising of oral instructions and assistance. Finish Line for ELLs: English Proficiency Practice provides tools to the teachers to help the students unfamiliar with the ACCESS test gain a certain grip over it (Gordon, 2011).
Different Software(s) and online learning toolkits
This program was designed with the primary objective to provide pillar base and basic understanding which assists in catalyzing the process of learning English language and gaining complete control over it. It not limited, scoping 9 different languages apart from English providing interactive instructions with prompt response with data organizationorganisation of all different subjects. The software solution provides data organizationorganisation of data obtained for PreK-2nd students which calculates and develops organized data on the basis of their performance and success in the areas of listening, speaking, writing and vocabulary. On the performance parameters, subsequent tasks are allotted as homework or class work for each student however feasible (Alvalos et al., 2007; Gordon, 2011).
There is a different section of management in the software to deal with 3-8 graders. An additional focus is included which measures the performance of social understanding and academic grip in different activities. Special attention to phonics section is given to these students to strengthen their skills in this section. Books starting from basic to advanced level are designed to enhance the skills progressively. Comprehensions passages from the Journals and other reading material are put alongside with questions are also presented in the software. Each student is made available activities in class and individual basis (Gordon, 2011).
ESL Smart Reading
This website provides a web tool to significantly catalyze the process of learning basic of English. This website is rich in tools and learning material for unfamiliar students also catering the intermediate level students reaching to an advanced level henceforth. Learning material includes learning activities enhancing reading capabilities, learning management through lesson plans, work management and teacher assistance through printable handouts (Gordon, 2011).
Other Materials
Software utility called Grammar Gallery is developed for English learners at basic to advanced levels. Advanced level of instructional assistance is provided to the teachers through this program. It is designed in such a way that it employs use of vocabulary, grammar and academic skills all in one place. Due to its cost effectiveness, this software utility can be employed at both high and low level institutes (Gordon, 2011).
The main software utility comprises of 300 different resources that are downloadable. Each of the resource utility packages has various number of learning material including pictures, sentence development, learning management and progress surveillance for each teacher. With this software solution it is possible to select desired pathway to grasping the expertise level through targeted level selection, including grip on writing methodologies, virtual adventures to provoke dialogues, and entertainment videos motivating use of grammar. A number of resourceful material including 5000 pictures are included in the package to enhance interactive learning.
It is observed by the IRC that grammatical grip can only be achieved when targeted language objectives are designed to address a weakness of the students with identification of the prevailing issue. Individual requirements are hence point of focus of the program which works according to the requirements of the subject. This support provided by the software which caters the very required help for the student is very catalytic. It also assists teachers to identify the areas where newcomers face the highest level of difficulty. Therefore, it develops skill in enhancing the achievement course objectives (Gordon, 2011).
This software tool is a secondary language tool to enhance speaking section of the language. It comprises of 500 audio samples. In the form of frames, it comprises of in built sentences with coded numbers to make a reference. Grammatical activities involving control over understanding of verbs, adjectives, conjunctions and other sentence basics helping writing, explaining, defining, comparing and sequencing the sentences are a part of this utility. Carousal is an ESL program under focus of this software. However it can be utilized in any related program for ELLS (Gordon, 2011).
DICTIONARIES
Longman Elementary Dictionary and Thesaurus
Longman Elementary Dictionary and Thesaurus is a combination of both picture dictionary and traditional dictionary. Thesaurus included in this dictionary is very child-friendly, so that, young learners of the English language can improve their vocabulary. According to Dr. Kate Kinsella, for today's linguistically-diverse and mixed-ability classrooms, Longman Elementary Dictionary and Thesaurus is the suitable dictionary, because of its user-friendly attribute. He also added that, teachers and elementary level vocabulary learners can have at last, reliable and practical tool through which they can learn and understand meanings of new word that have been carefully developed in accordance to the need, experiences and abilities of young learners (Gordon, 2011).
Picture-Perfect Dictionaries
Description: Book one is made for preK-K. However, both books 1-2 are combination of sample sentences and pictures. These sentences are in context with the definition of the word. Language used is very simple and when needed, samples sentence are illustrated. Words having multiple meanings are visually presented. Second book, with more vocabulary, is for 3-6 grade students. Activity Card Pack and A Guide for Teacher is also available which provides a teacher with different ideas related to role-play games and various other activities (Gordon, 2011).
Oxford Picture Dictionary for the Content Areas:
Description: New version of this dictionary is an extension of Oxford Picture Dictionary which is used in Content Areas Program. This version comprises of more than 1,600 words. According to the needs and understanding of today's learners, clear and exiting illustrations are used in this dictionary. To develop, writing, reading, listening and speaking skills, Unit Expansion pages are included. These exercises help combining academic language learning with content-area vocabulary to facilitate that learner, understanding language easily. For reference material and extra resource a website for teacher is also available (Gordon, 2011).
Section 8: Materials for four contrasting lessons or activities
The beginning activities in a TESOL classroom may include:
1. Understanding significance of learning a language.
2. Identifying, learning and understanding basic keywords for main activities.
3. Linking the basic key words in major activities with events and pictures.
4. Motivating learners, so that they would provided feedback regarding connections made between events, pictures and keywords.
5. Making students speak up and tell who they have linked different pictures and events to the world and how would they relate.
6. Providing students with instruction and guideline for main activities (Cloud et al., 2009).
Main activities
1. Relevance recognition related to authors on a particular topic, for example, William Shakespeare's role in poetry.
2. Activities related to Grammar includes:
a. listening to the teacher carefully as she read the study material.
b. Dividing the class into groups.
c. Grammar recognition, i.e. structure of sentences like part, present, future etc.
d. Identification of the words that provides meaning to the sentences i.e. could, would, should, going, were, acting
e. Understanding basic words that are been recognized and also their use in various settings.
f. Utilizing these words in different situations.
3. Group discussion regarding new concepts and words learned.
4. To observe creative use of words and grammar, in addition to technical once, documentaries and films are show to student (Cloud et al., 2009).
Follow-up activities
1. Revision of what is learned in previous sessions.
2. Using comprehensions and compositions, to make students assess what they have learned both technically and creatively.
3. For each student, progress is to be recorded for the identification to difficulties and weaknesses related to TESOL concepts (Cloud et al., 2009).
References
Allington R. And Cunningham P. (2007). Schools that Work: Where All Children Read and Write. (3rd edition), Allyn & Bacon.
Alvalos, M.A., Plasencia, A., Chavez, C. And Rascon, J. (2007). Modified Guided Reading: Gateway to English Second Language and Literacy Learning. The Reading Teacher, 61/4, 318-329.
Cloud, N., Genesee, F. And Hamayan, E. (2009). Literacy Instruction for English Language Learners. Heinemann.
Dorr, R.E. (2006). Something old is new again: Revisiting language experience. Reading Teacher, 60/2, 138-146.
Geva, E. (2006). Reading Fluency in ESL and EL1 Elementary School Children: Developmental Patterns and Cognitive Underpinnings. [PDF Presentation Slides] Retrieved online November 20, 2011 at http://www.psych.yorku.ca/labconference/documents/GevafluencyBAL.pdf
Gordon, J. (2011). Annotated bibliography of ESL resources: Suggestions for selecting materials & ircs top choices. Illinois Resource Center.
Hamayan, E., Marler, B., Sanchez-Lopez, C. And Damico, J. (2007). Special Education Considerations for English Language Learners: Delivering a Continuum of Services. Caslon Publishing.
Kieffer, M.J. (2008). Catching up or falling behind? Initial English proficiency, concentrated poverty, and the reading growth of language minority learners in the United States. Journal of Educational Psychology, 100, 851-868.
Linse, C. (2008). Language Issue or Learning Disability? Essential Teacher, 5/4, 28-30.
Roessingh, H. (2006). Early language and literacy development among young ELL: Preliminary insights from a longitudinal study and the dual language book project. [Power Point Presentation Slides] Retrieved online November 20, 2011 at https://webdisk.ucalgary.ca/~hroessin/public_html/Early%20language%20and%20literacy%20development%20among%20young%20ELL.%20old%20word.ppt
Samway, Dr. K.D. (2010). Myths and Realities: Best Practices for English Language Learners, presentation at Celebrating Cultural Diversity, annual conference of the Toronto District School Board.
Schleppegrell, M.J., Achugar, M. And Oteiza, T. (2004). The Grammar of History: Enhancing Content Based Instruction Through a Functional Focus on Language. TESOL Quarterly, 38/1, 67-93.
---
Are you busy and do not have time to handle your assignment? Are you scared that your paper will not make the grade? Do you have responsibilities that may hinder you from turning in your assignment on time? Are you tired and can barely handle your assignment? Are your grades inconsistent?
Whichever your reason is, it is valid! You can get professional academic help from our service at affordable rates. We have a team of professional academic writers who can handle all your assignments.
Plagiarism free papers
Timely delivery
Any deadline
Skilled, Experienced Native English Writers
Subject-relevant academic writer
Adherence to paper instructions
Ability to tackle bulk assignments
Reasonable prices
24/7 Customer Support
Get superb grades consistently
Online Academic Help With Different Subjects
Literature
Students barely have time to read. We got you! Have your literature essay or book review written without having the hassle of reading the book. You can get your literature paper custom-written for you by our literature specialists.
Finance
Do you struggle with finance? No need to torture yourself if finance is not your cup of tea. You can order your finance paper from our academic writing service and get 100% original work from competent finance experts.
Computer science
Computer science is a tough subject. Fortunately, our computer science experts are up to the match. No need to stress and have sleepless nights. Our academic writers will tackle all your computer science assignments and deliver them on time. Let us handle all your python, java, ruby, JavaScript, php , C+ assignments!
Psychology
While psychology may be an interesting subject, you may lack sufficient time to handle your assignments. Don't despair; by using our academic writing service, you can be assured of perfect grades. Moreover, your grades will be consistent.
Engineering
Engineering is quite a demanding subject. Students face a lot of pressure and barely have enough time to do what they love to do. Our academic writing service got you covered! Our engineering specialists follow the paper instructions and ensure timely delivery of the paper.
Nursing
In the nursing course, you may have difficulties with literature reviews, annotated bibliographies, critical essays, and other assignments. Our nursing assignment writers will offer you professional nursing paper help at low prices.
Sociology
Truth be told, sociology papers can be quite exhausting. Our academic writing service relieves you of fatigue, pressure, and stress. You can relax and have peace of mind as our academic writers handle your sociology assignment.
Business
We take pride in having some of the best business writers in the industry. Our business writers have a lot of experience in the field. They are reliable, and you can be assured of a high-grade paper. They are able to handle business papers of any subject, length, deadline, and difficulty!
Statistics
We boast of having some of the most experienced statistics experts in the industry. Our statistics experts have diverse skills, expertise, and knowledge to handle any kind of assignment. They have access to all kinds of software to get your assignment done.
Law
Writing a law essay may prove to be an insurmountable obstacle, especially when you need to know the peculiarities of the legislative framework. Take advantage of our top-notch law specialists and get superb grades and 100% satisfaction.
What discipline/subjects do you deal in?
We have highlighted some of the most popular subjects we handle above. Those are just a tip of the iceberg. We deal in all academic disciplines since our writers are as diverse. They have been drawn from across all disciplines, and orders are assigned to those writers believed to be the best in the field. In a nutshell, there is no task we cannot handle; all you need to do is place your order with us. As long as your instructions are clear, just trust we shall deliver irrespective of the discipline.
Are your writers competent enough to handle my paper?
Our essay writers are graduates with bachelor's, masters, Ph.D., and doctorate degrees in various subjects. The minimum requirement to be an essay writer with our essay writing service is to have a college degree. All our academic writers have a minimum of two years of academic writing. We have a stringent recruitment process to ensure that we get only the most competent essay writers in the industry. We also ensure that the writers are handsomely compensated for their value. The majority of our writers are native English speakers. As such, the fluency of language and grammar is impeccable.
What if I don't like the paper?
There is a very low likelihood that you won't like the paper.
Reasons being:
When assigning your order, we match the paper's discipline with the writer's field/specialization. Since all our writers are graduates, we match the paper's subject with the field the writer studied. For instance, if it's a nursing paper, only a nursing graduate and writer will handle it. Furthermore, all our writers have academic writing experience and top-notch research skills.
We have a quality assurance that reviews the paper before it gets to you. As such, we ensure that you get a paper that meets the required standard and will most definitely make the grade.
In the event that you don't like your paper:
The writer will revise the paper up to your pleasing. You have unlimited revisions. You simply need to highlight what specifically you don't like about the paper, and the writer will make the amendments. The paper will be revised until you are satisfied. Revisions are free of charge
We will have a different writer write the paper from scratch.
Last resort, if the above does not work, we will refund your money.
Will the professor find out I didn't write the paper myself?
Not at all. All papers are written from scratch. There is no way your tutor or instructor will realize that you did not write the paper yourself. In fact, we recommend using our assignment help services for consistent results.
What if the paper is plagiarized?
We check all papers for plagiarism before we submit them. We use powerful plagiarism checking software such as SafeAssign, LopesWrite, and Turnitin. We also upload the plagiarism report so that you can review it. We understand that plagiarism is academic suicide. We would not take the risk of submitting plagiarized work and jeopardize your academic journey. Furthermore, we do not sell or use prewritten papers, and each paper is written from scratch.
When will I get my paper?
You determine when you get the paper by setting the deadline when placing the order. All papers are delivered within the deadline. We are well aware that we operate in a time-sensitive industry. As such, we have laid out strategies to ensure that the client receives the paper on time and they never miss the deadline. We understand that papers that are submitted late have some points deducted. We do not want you to miss any points due to late submission. We work on beating deadlines by huge margins in order to ensure that you have ample time to review the paper before you submit it.
Will anyone find out that I used your services?
We have a privacy and confidentiality policy that guides our work. We NEVER share any customer information with third parties. Noone will ever know that you used our assignment help services. It's only between you and us. We are bound by our policies to protect the customer's identity and information. All your information, such as your names, phone number, email, order information, and so on, are protected. We have robust security systems that ensure that your data is protected. Hacking our systems is close to impossible, and it has never happened.
How our Assignment  Help Service Works
You fill all the paper instructions in the order form. Make sure you include all the helpful materials so that our academic writers can deliver the perfect paper. It will also help to eliminate unnecessary revisions.
2.      Pay for the order
Proceed to pay for the paper so that it can be assigned to one of our expert academic writers. The paper subject is matched with the writer's area of specialization.
3.      Track the progress
You communicate with the writer and know about the progress of the paper. The client can ask the writer for drafts of the paper. The client can upload extra material and include additional instructions from the lecturer. Receive a paper.
4.      Download the paper
The paper is sent to your email and uploaded to your personal account. You also get a plagiarism report attached to your paper.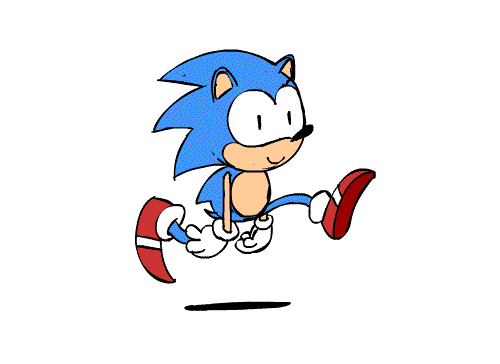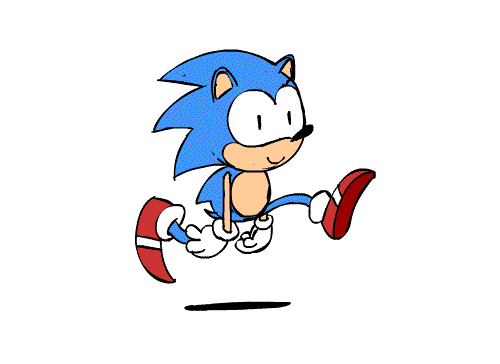 PLACE THIS ORDER OR A SIMILAR ORDER WITH US TODAY AND GET A PERFECT SCORE!!!
---