Mortality Diabetes Program
Though the number of people with diabetes is rising to epidemic proportions across the nation. It is interesting to note that there is little evidence that the elderly women in Maryland are faced with similar mortality rates to any other group. In fact the number of serious complications reported lack sufficient evidence that this age group has the same rate as other populations. A program to investigate the actual population of elderly women in Maryland with diabetes is being designed to determine the actual data on mortality and the number of older adults that face complications due to illness. This research study, (Health Program Study of Elderly Women with Diabetes), is being developed using data from medical records that indicate serious illnesses that are tied to a diabetic condition. This data will target those subjects diagnosed with diabetes to monitor their lifestyle and mortality expectancy compared with results from other states. The purpose is to learn if there is a higher, lower or comparable expectancy to the Maryland elderly women populations.
Introduction
In understanding the diabetic condition of the elderly women population in Maryland, the following resources will be used. Medical information for members of the elderly women community that report diabetic related illnesses and conditions will be examined. This will assist in finding the number of women that face diabetes who have or have not been diagnosed. Major complications associated with a diabetic condition include blindness, amputation of extremities, cases of stroke, heart disease, and other disorders will help to identify those faced with diabetes. The Medicare records for female citizens over 65 that reported a diabetic claim, that receive benefits of a or B. who were still alive after 2005 will be reviewed. The number of persons who expired with issues related to diabetes can then be deduced to find out what the numbers are compared to other states. This information will be logged and reported to Medicaid, and other agencies such as the Maryland's Women's Health Organization. The length of the study will be approximately two years from the date that the target population was identified at which time records of those that have expired will be reviewed to determine cause of death. It is expected that the numbers will be the comparable in Maryland as those reported for elderly women populations in other areas of the country.
A Health Program Study of Elderly Women with Diabetes is aimed to increase awareness of the symptoms of the condition to women age 65 and over. The hope is to educate
The Women in Maryland from all backgrounds in the public sector, educators, those that have policy making authority, and health care practitioners. The study of health configurations or epidemiology of this program is designed to examine the lifestyle factors that are adopted by the elderly women to manage their healthcare. It is hoped that such a study will reveal any differences of managed care that are present within the Maryland hospitals and clinics that may extend or improve the quality of life for female diabetes patients. The program is designed to capture the process of caring for the elderly women in Maryland populations. Along with recording the mortality of those diagnosed with the illness. The tools to be used include Medicare and all medical insurance records such as Healthcare Managed Organizations, those facing relative hazard status, and use of the standardized mortality ratio to measure a diabetic patient's life expectancy. This information can be used by insurance companies, senior social programs, and government agencies to establish educational services and benefit levels and other factors in paying for and caring for all senior female Maryland residents facing diabetics.
Cultural Diversity
The demographic for the program will be all female races of people age 65 or older who have been diagnosed with diabetes or had symptoms of diabetes. The general area is the state of Maryland. It has been shown that the reason for the missing data may be due to Health disparities related to this disease. Meaning that there are social and economic factors that lead to a disconnect between resources, education, lifestyle and health systems whereby certain populations are not getting the same health care (CDC, 2011).
In Maryland there are a diverse population of people and it appears that the elderly women minorities are not receiving adequate recognition for health care needs.
According to one report for the several Baltimore counties only 7.5% report that doctors have even diagnosed diabetes to residents. This is based on reports from the Behavioral Risk Factor Surveillance System (CDC, 2011). However under this same study over 22% have been diagnosed with obesity. Obesity is the one of the major health care concerns that lead to diabetes (CDC, 2011). It is possible that diabetes is not being diagnosed though patients have symptoms of the disease. The research on diversity factor for populations with diabetes include minorities, women, Hispanics, American Indians, and Alaska Natives according to CDC data (CDC, 2011). However the specific demographic of the elderly women over 65 have fewer statistics.
The numbers that affect the entire country number for women over 65 are anticipated to rise from 20 million in 1995 to 24 million by 2010. Primarily this indicator is based on women living longer than men by about seven years. Considering that there are twice as many elderly women as men in the U.S. The number of men with diabetes would rise from 10 million in 1995 to approximately 12 million by 2010. Therefore the number of women with diabetes "outnumber elderly men with diabetes in the United States" (CDC, 2011).
For Maryland this number is only 7% of the total population that are even aware that they have the disease.
Of 4.5 million women nationwide at age 60, a full 25% are not aware that they have the diabetes. Of these women the majority have type 2 diabetes (CDC, 1999). From 1980 to the early 1990s these numbers began to grow at a rate of 45% from 97,000 to 181,000.
Other factors of elderly women are that at the age of 65 and older the poverty level is twice that of men in the same age range (CDC, 1999). In fact up to 48% of the women have a yearly income below $10,000. It has been reported by the CDC that Diabetes is a leading precursor to death for women at 65 and above. However there are no specific numbers given for the state of Maryland. Also the mortality rate of African-American
elderly women has doubled with the Mexican-American women rate being four times that of White American women and elderly Mexican-American women have almost four times the rate.
The number of minority (African or Mexican-American) women in the age range of 60-75 report one third as having type 2 diabetes in comparison with 16% of white women. For the Indian-American women the number is 32% over 65 that have the disease. Again these statistics are for the entire population of the United States (CDC, 2011).
Those that have reached their senior age who have diabetes find often that there are serious complications that are associated with the illness. The risk of heart disease, kidney disease, stroke, and blindness is accelerated with this condition. In fact elderly women facing diabetes have a higher risk in cataracts or glaucoma, hypoglycemia, hyperglcemia, along with depression.
A major contributor to type 2 diabetes is being overweight to obese and not remaining physically active. The main problems associated with diabetes is an inactive lifestyle. Of the women that have diabetes over 65 years old, a full 70.5% of them are overweight, and 25% are obese at 50% over their desired weight (CDC, 2011).
Health Disparities
The plan is to take advantage of provisions within the new Health Care reform bill that deal directly to health disparities. They are designed to focus on better data collection in regards to women over age 65 and over in terms of distinct populations such as race, ethnic background, and language (Kaiser Fdn, 2010). The Health Care Bill also has provisions directed to address cultural training for medical practitioners within these populations for ensuring the right prognosis is being diagnosed. It is also a proponent of adequate medical coverage being provided to those without it up to this time. The program is also designed to help those female populations that have received the least assistance in terms of Medicaid coverage and ensuring they are enrolled to get the care needed.
This Program will create opportunity through raising awareness so that those in Maryland can take advantage of funding that has been provided.
The disparities surrounding the disconnect of Prevention mechanisms between People of other races that generally "experience higher rates of many chronic conditions, as well as higher death rates from many of these conditions compared to whites" according to the Henry J. Kaiser Family Foundation (Kaiser Fdn, 2010). It is also realized that costs of caring for those with the disease is high. Once the numbers come in through the Program study to determine the number of mortalities faced by senior women over 65, there are provisions within the Health Care Reform Bill to provide funding to expand preventative programs to minority sectors. Some of the funding is to come from a national prevention trust fund (Kaiser Fdn, 2010). However there are additional funding resources for the near-term that are readily assessable.
Social Justice
The National Secretary of Health has been called on to launch a national quality plan designed to address the issue of social injustice and improve the level of service to every state. Specific to this program are the rates for Maryland in tracking the mortality rates of all with diabetes. Including the elderly women and minority women with the specific indicators to track and monitor being race and gender. This will go along way in finally getting a better idea of what the numbers in Maryland for diabetes mortality.
Understanding that elderly women and older minority women in particular are retired and have little income or are unemployed (Mitchell et al., 1994). Therefore their income is even lower than their non-Hispanic whites. The new social program of Patient Protection and Affordable Care Act is designed to aid those in this demographic (Kaiser Fdn, 2010). Since minority elderly women tend to rely on government and social program for their health care, the additional provisions provided through the Health Care Reform bill will improve the level of service when funding is increased. It will most likely have a significant impact on the number of women that are to receive better care and access to better resources and medical assistance including preventative programs.
Plan
Health Program Study of Elderly Women with Diabetes
First data will be collected and documented based on research for selected demographic, using the best practices. In addition all available government and state resources, and known information on elderly women with diabetes including elderly minority women facing disparities in care.
The program will require strategic planning and outreach to those targeted for the study primarily in the counties of Alleghany, Anne Arundel, Baltimore, Baltimore City, Kent, Montgomery, Prince George, Queen Anne, Somerset, St. Marys, Talbot, Washington, Worchester, and Wicomico. Other counties will be added once these have been completed. Plans will be customized to meet each demographic within the county as related to educating the target subject.
The task of followup with all women health advocate groups across the state to get participation and provide findings.
Generate educational audio, video, radio, television, and print media materials in the senior living centers, senior housing centers, senior medical centers, and senior activity centers throughout Maryland. So that the symptoms and health care options are communicated to those that need assistance.
Develop partnerships and cooperative relations with local community centers, libraries, public venues such as fairs, screenings, community events, and senior related events to provide educational materials. Some organizations include the Maryland Women's Commission, the Maryland's Office on Women's Health.
Finances
The cost of caring for those with Diabetes is one of the greatest of all Health Care expenditures. It is a full 10% of health care expenses since 2002. An estimate of over $100 billion was given in the late 90s and that has nearly doubled as of 2010. The amounts necessary to treat those with the condition is at $66 billion alone (Maryland.gov, 2011). This program is expected to continue for at least two years in order to have accurate information and to ensure the information is thoroughly disseminated throughout the state of Maryland.
In terms of funding this program, the money will be provided by a coalition of women advocacy groups, senior charitable service organizations, and donations from medical centers and hospitals seeking to contribute to meet corporate governance and ethical requirements in terms of helping the community.
Funding will also be sought from minority organizations interested in educating and providing health care services for elderly African-American, Mexican-American, and Indian and Alaskan American women.
It is also expected that national organizations and women's health agencies will be interested in the data being provided and willingly support the research. Organizations such as the American Diabetes Association, the Minorities Women's Health Organization, and local agencies such as the Maryland Department of Health and Mental Hygiene, which provides Diabetes Self-Management Education (DSME) programs (DHMH, 2011). At DSME are willing to add any educational programming to their service offerings (Kaiser Fdn, 2010).
Regulations
The regulatory committee for the Health Program Study of Elderly Women with Diabetes is under the oversight of Mercy Medical Center chairperson. The committee has several contacts with Board certified physicians at the Medical Center specializing in Diabetes care who will act as mentors providing consultative advisory services.
Stakeholder Information
The Mercy Medical Center has agreed to provide oversight and a third of the funding for the program. It is part of the corporate advocacy and community involvement governance initiative as a public service to the elderly Maryland women population.
Quality Assurance
Again the oversight committee has several Mercy Medical Board members as mentors and advisors who will sit in on the planning and execution of the program to ensure medical record information research and privacy rules are followed. The participants will have opportunity to sign or refuse to sign disclosure and waivers before submitting to the program. The research team likewise has to sign a privacy and disclosure statement to preserve the integrity of the program and screen those with access to personal information.
Conclusion
The Health Program Study of Elderly Women with Diabetes (HSEWD) Program has several provisions that are expected to aid Diabetic elderly women who face mortality due to lack of proper prevention, education, and government aid awareness. The hope is to provide the true numbers of how many are affected in Maryland which will give evidence of needed aid. Especially to women minorities who at the highest risk of mortality. In fact twice that of women and four times that of men in the same age group.
The program plans to interview, survey, and follow the care and lives of participants that have been diagnosed with symptoms such as heart disease, obesity, stroke, and vascular disorders such as glaucoma. With the hope of gathering information as to the number who have died because there was no intervening aid in the lives of those that are unaware that these are symptoms of diabetic conditions. Those under the disparities demographic are not properly represented with the findings from the program their voice will be heard so that future elderly women can benefit from interventions and preventative aids. Some of which are newly available through the new Health Care Reform Bill that was passed in 2010. Others through new programs that will be developed as followup by wonderful public medical centers such as the Mercy Medical Center who has graciously sponsored this research.
References
CDC.gov. (1999). Centers for disease control and preventative diabetes
Surveillance. Retrieved from http://www.cdc.gov/diabetes/statistics/survl99/chap2/table01.htm.
DHMH. (2011). Diabetes self-managed education. Retreived March 14, 2011 from http://fha.maryland.gov/cdp/diabetes_education.cfm
Kaiser Foundation. (2010). Facts on health reform. Retrieved March 14, 2011 from http://www.kff.org/healthreform/upload/8016-02.pdf
Maryland.gov. (2011). Health care expenditures for diabetes. Retrieved March 14, 2011
http://mhcc.maryland.gov/health_care_expenditures/extramural/diabetes/finalrpt.p df
Mitchell JB, Bubolz T, Paul JE, Pashos CL, Escarce JJ, Muhlbaier LH, Wiesman JM,
Young WW, Epstein RS, Javitt JC (1999). Using Medicare claims for outcomes research. Med Care 32:JS38 — JS51, 1994
---
Are you busy and do not have time to handle your assignment? Are you scared that your paper will not make the grade? Do you have responsibilities that may hinder you from turning in your assignment on time? Are you tired and can barely handle your assignment? Are your grades inconsistent?
Whichever your reason is, it is valid! You can get professional academic help from our service at affordable rates. We have a team of professional academic writers who can handle all your assignments.
Plagiarism free papers
Timely delivery
Any deadline
Skilled, Experienced Native English Writers
Subject-relevant academic writer
Adherence to paper instructions
Ability to tackle bulk assignments
Reasonable prices
24/7 Customer Support
Get superb grades consistently
Online Academic Help With Different Subjects
Literature
Students barely have time to read. We got you! Have your literature essay or book review written without having the hassle of reading the book. You can get your literature paper custom-written for you by our literature specialists.
Finance
Do you struggle with finance? No need to torture yourself if finance is not your cup of tea. You can order your finance paper from our academic writing service and get 100% original work from competent finance experts.
Computer science
Computer science is a tough subject. Fortunately, our computer science experts are up to the match. No need to stress and have sleepless nights. Our academic writers will tackle all your computer science assignments and deliver them on time. Let us handle all your python, java, ruby, JavaScript, php , C+ assignments!
Psychology
While psychology may be an interesting subject, you may lack sufficient time to handle your assignments. Don't despair; by using our academic writing service, you can be assured of perfect grades. Moreover, your grades will be consistent.
Engineering
Engineering is quite a demanding subject. Students face a lot of pressure and barely have enough time to do what they love to do. Our academic writing service got you covered! Our engineering specialists follow the paper instructions and ensure timely delivery of the paper.
Nursing
In the nursing course, you may have difficulties with literature reviews, annotated bibliographies, critical essays, and other assignments. Our nursing assignment writers will offer you professional nursing paper help at low prices.
Sociology
Truth be told, sociology papers can be quite exhausting. Our academic writing service relieves you of fatigue, pressure, and stress. You can relax and have peace of mind as our academic writers handle your sociology assignment.
Business
We take pride in having some of the best business writers in the industry. Our business writers have a lot of experience in the field. They are reliable, and you can be assured of a high-grade paper. They are able to handle business papers of any subject, length, deadline, and difficulty!
Statistics
We boast of having some of the most experienced statistics experts in the industry. Our statistics experts have diverse skills, expertise, and knowledge to handle any kind of assignment. They have access to all kinds of software to get your assignment done.
Law
Writing a law essay may prove to be an insurmountable obstacle, especially when you need to know the peculiarities of the legislative framework. Take advantage of our top-notch law specialists and get superb grades and 100% satisfaction.
What discipline/subjects do you deal in?
We have highlighted some of the most popular subjects we handle above. Those are just a tip of the iceberg. We deal in all academic disciplines since our writers are as diverse. They have been drawn from across all disciplines, and orders are assigned to those writers believed to be the best in the field. In a nutshell, there is no task we cannot handle; all you need to do is place your order with us. As long as your instructions are clear, just trust we shall deliver irrespective of the discipline.
Are your writers competent enough to handle my paper?
Our essay writers are graduates with bachelor's, masters, Ph.D., and doctorate degrees in various subjects. The minimum requirement to be an essay writer with our essay writing service is to have a college degree. All our academic writers have a minimum of two years of academic writing. We have a stringent recruitment process to ensure that we get only the most competent essay writers in the industry. We also ensure that the writers are handsomely compensated for their value. The majority of our writers are native English speakers. As such, the fluency of language and grammar is impeccable.
What if I don't like the paper?
There is a very low likelihood that you won't like the paper.
Reasons being:
When assigning your order, we match the paper's discipline with the writer's field/specialization. Since all our writers are graduates, we match the paper's subject with the field the writer studied. For instance, if it's a nursing paper, only a nursing graduate and writer will handle it. Furthermore, all our writers have academic writing experience and top-notch research skills.
We have a quality assurance that reviews the paper before it gets to you. As such, we ensure that you get a paper that meets the required standard and will most definitely make the grade.
In the event that you don't like your paper:
The writer will revise the paper up to your pleasing. You have unlimited revisions. You simply need to highlight what specifically you don't like about the paper, and the writer will make the amendments. The paper will be revised until you are satisfied. Revisions are free of charge
We will have a different writer write the paper from scratch.
Last resort, if the above does not work, we will refund your money.
Will the professor find out I didn't write the paper myself?
Not at all. All papers are written from scratch. There is no way your tutor or instructor will realize that you did not write the paper yourself. In fact, we recommend using our assignment help services for consistent results.
What if the paper is plagiarized?
We check all papers for plagiarism before we submit them. We use powerful plagiarism checking software such as SafeAssign, LopesWrite, and Turnitin. We also upload the plagiarism report so that you can review it. We understand that plagiarism is academic suicide. We would not take the risk of submitting plagiarized work and jeopardize your academic journey. Furthermore, we do not sell or use prewritten papers, and each paper is written from scratch.
When will I get my paper?
You determine when you get the paper by setting the deadline when placing the order. All papers are delivered within the deadline. We are well aware that we operate in a time-sensitive industry. As such, we have laid out strategies to ensure that the client receives the paper on time and they never miss the deadline. We understand that papers that are submitted late have some points deducted. We do not want you to miss any points due to late submission. We work on beating deadlines by huge margins in order to ensure that you have ample time to review the paper before you submit it.
Will anyone find out that I used your services?
We have a privacy and confidentiality policy that guides our work. We NEVER share any customer information with third parties. Noone will ever know that you used our assignment help services. It's only between you and us. We are bound by our policies to protect the customer's identity and information. All your information, such as your names, phone number, email, order information, and so on, are protected. We have robust security systems that ensure that your data is protected. Hacking our systems is close to impossible, and it has never happened.
How our Assignment  Help Service Works
You fill all the paper instructions in the order form. Make sure you include all the helpful materials so that our academic writers can deliver the perfect paper. It will also help to eliminate unnecessary revisions.
2.      Pay for the order
Proceed to pay for the paper so that it can be assigned to one of our expert academic writers. The paper subject is matched with the writer's area of specialization.
3.      Track the progress
You communicate with the writer and know about the progress of the paper. The client can ask the writer for drafts of the paper. The client can upload extra material and include additional instructions from the lecturer. Receive a paper.
4.      Download the paper
The paper is sent to your email and uploaded to your personal account. You also get a plagiarism report attached to your paper.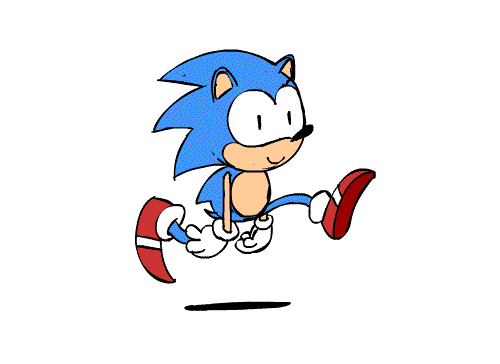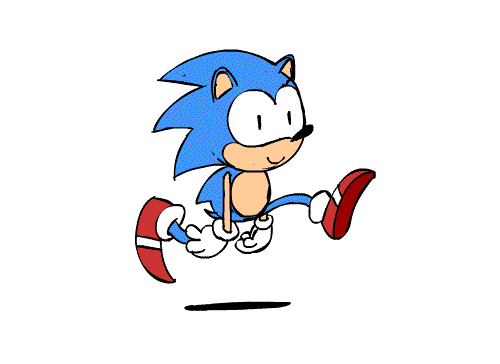 PLACE THIS ORDER OR A SIMILAR ORDER WITH US TODAY AND GET A PERFECT SCORE!!!
---