Strategic Information Technology Plan
Oesterlen Services for Youth is an organization that helps troubled youth in Ohio. It consists of a counseling center and a foster care placement program, as well as residential services for both male and female youth for intensive care cases. In order for Oesterlen to continue to help as many youth as possible, it has to be up-to-date on its technology. To that end, it has set some goals for its computers from both a software and hardware standpoint. The current M.T.I. goals for the organization are to consolidate the servers and applications as much as possible. By partnering with others, Oesterlen will be better able to fulfill its mission of helping youth. The alliance between Qbase, ADP online, and the merger of a sizeable competitor will enable Oesterlen the ability to serve the clients better while maintaining the delicate balance between the mission goals and the operation of a successful business. The products and services that Qbase will be providing include datacenter space, a wireless connection from the datacenter to the main campus, a virtual environment which will house the new servers, and applications which will be a consolidation of the current configuration. Oesterlen must consider the social, political, financial, legal, and other aspects of the changes it wishes to make, in order to ensure it is making the right decisions for its long-term future.
Strategic Information Technology Plan
Introduction
Oesterlen Services for Youth is an organization that helps troubled youth in Ohio. It consists of a counseling center and a foster care placement program, as well as residential services for both male and female youth for intensive care cases (Oesterlen, 2012). Oesterlen's mission statement is "on behalf of the church, in witness to Christ, this agency's mission is to serve troubled or potentially troubled children and youth from infancy through transition into adulthood, with those significant to them, working toward their mental, social, physical and spiritual well-being" (Oesterlen.org, 2012). In order for Oesterlen to continue to help as many youth as possible, it has to be up-to-date on its technology. To that end, it has set some goals for its computers from both a software and hardware standpoint. The current M.T.I. goals for the organization are to consolidate the servers and applications as much as possible. Applications have been added to the systems over time, and they require a re-evaluation of services and infrastructure in order to plan for future implementation of other applications and services (Oesterlen, 2012).
In the near future, Oesterlen desires to evaluate the current implementation of the servers and the applications and services operating on each of those servers. Currently three servers are in place for file sharing and email, and there is another server for applications such as WSUS, ADP, and TrendMicro. A major component to this project is that Oesterlen wishes to consolidate the current servers from the data room and also move them to a virtual environment located in a datacenter. By virtualizing the systems into one consolidated piece of hardware, the infrastructure will be much cleaner and not as subject to adverse conditions as it is now. The servers are currently located in the basement of the administration building, which has a number of environmental issues such as temperature fluctuation during weather events, as well as damp and often dirty air. The cost of upgrading the room is more than the organization desires to spend, whereas consolidating the systems into a datacenter is much more cost effective. By consolidating the servers and moving them to a datacenter, the cost of operating the systems will be drastically reduced. Generally, consolidation of technology is a good move for leadership and for protection of said technology, provided the consolidation is handled correctly (Haviland, 2004; White & Bruton, 2011).
Maintenance costs will reduce as well as the cost of cooling and maintaining the data room onsite. In completing this project, more funds will be freed to concentrate on the actual mission of the organization which is the treatment of troubled youth. The M.T.I. goals fit into the financial responsibility of Oesterlen because it enables the organization the ability to efficiently use the funds for what is necessary and required by the state to track behavioral health records. Donors appreciate this level of stewardship because it shows that the money they contribute is being utilized for the purposes for which they originally donated it.
The Company's Development
Oesterlen utilizes word of mouth and direct agency relationships to advertise and gain new clients. They are also the only agency in the region that offers the type of services that are available at Oesterlen. The direct competitors are located at least 100 or more miles away which allows the organization a guaranteed section of the market share. Technological developments are understood by the Director of Operations by the contracted Computer Consultant firm explaining the various aspects of needs plus the equipment and strategies or M.T.I. Of the plan for future projects. As the technological needs grow, the Director of Operations tasks the consulting firm with developing solutions for the desired outcome such as consolidating the servers into a datacenter and moving certain applications into the cloud.
Contributing to the entrepreneurship of Oesterlen are the Directors. Specifically related to technology would be the Director of Operations who oversees the computer network and technologies instrumented at the organization. Using his leadership he is tasked with being the entrepreneur of the organization and solving the big picture issues of how to maintain the computer network and where technology can be utilized to fix an issue such as installing cameras in strategic areas for court cases. One of the major projects he managed was deciding on and planning for the replacement of the phone system with a voice over IP system. Together with the consulting firm he plans for the technological future of Oesterlen by presenting to them the problem or desired outcome and then through planning and the M.T.I. process they provide a solution to what is presented. Having one person to plan and oversee technology is generally more beneficial than having more than one person, because disagreements can often arise (Kelly, 2010; Kleiman, 2010).
The Stakeholders of the Company
In this instance the stakeholders are the Ohio counties that send youth to be evaluated and treated by the organization. The stakeholders are not so much interested in the monetary stake as they are in the mental health dividends that are received by their investment. Each county that contracts with Oesterlen sends them to be evaluated by therapists and then if necessary admitted into the residential program for intensive care treatment billed to the county or to Medicaid. In other cases, Oesterlen employs social workers who manage family situations and evaluate whether the state should remove the child from an abusive and unstable home to be relocated in foster care. "Many families in Clark County experience chronic social, medical, and/or emotional difficulties which, if not successfully addressed, could lead to serious family breakdown. Support Service staff operates as part of the Wraparound Team, coordinating support services with other treatment providers to help families become more self-sufficient" (Oesterlen, 2012).
Responsible Actions and the Bottom Line
Oesterlen is socially responsible for its clients because the treatment they provide will aid in the community from which the client originated. The community defined is the family unit, the school the troubled youth attends, or other community organization that brought the youth to this point needing mental health treatment. How this affects the bottom line is that when treatment fails or when incidents occur within the institution, court cases may ensue causing lawsuits to which Oesterlen may be found liable. This affects the bottom line when the lawsuits result in monetary loss.
Innovation and Reputation
In order to improve its reputation, Oesterlen has implemented a camera recording system that captures all incidents that occur within the institution where clients are located. In the event of an incident where a youth 'acts out' or is injured or a staff member's actions are called into question, the camera system will reveal exactly what happened at the time of the incident. That information can be burned to a DVD for evidence in a court case. Another implementation that Oesterlen has employed for keeping their reputation positive is by documenting all incidents, and all levels of care in written text which is stored on the server in a word document. Documentation is a vital part of healthcare and is needed in order to prove that a certain level of care was indeed performed and the regimen followed by staff at any facility providing care (White & Bruton, 2011).
Training is a further way that Oesterlen has utilized to be reputable. All training sessions are recorded and then uploaded to a media server for distribution to staff who were not able attend the live training; they are then given an online quiz to test their comprehension of the training video. The ability to use online training has leveraged the power of the internet and technology to enable the workers who have erratic schedules to be trained with minimal impact on the trainers. The trainers only have to conduct the training once to be replayed in an online forum. This innovative approach is a key to success in saving time and money in a difficult economy (Manfred & de Vries, 2003; White & Bruton, 2011).
Marketing the Company's Services
Customer markets are those surrounding counties that could benefit from the services Oesterlen provides. The marketing and relations coordinator reaches out to these prospective customers so that the counties will provide Oesterlen with clients to treat or place into foster care. Training is a large part of what Oesterlen provides its employees. Mandated by the State of Ohio, training enables the staff to effectively deal with situations so that all parties involved in any incident, be they staff or client, are safe upon the conclusion of the incident. Sustainability is important because by the success of Oesterlen's programs, more youth can be treated. Just as any business needs to be profitable to maintain operations, so too does Oesterlen. As a non-profit organization, the main purpose is to treat troubled youth, however, in doing so, payables are generated during the normal operation such as pay role, utilities, consumables, etc. The following table shows the critical success factors and rationales that are addressed by the company.
Critical Success Factor (CSF) for Delivery Scheduling Program
Rationale
Key Performance Indicator (KPI)
Who is Responsible?
Financial Responsibility
Efficient use of funds and donations for the express use in treatment of clients
Evaluation of key expenditures to verify that each is absolutely necessary for the end result
Operations manager
Customer Markets
Marketing to surrounding counties will increase the amount of clients treated by Oesterlen
Number of clients treated per month
Marketing and relations coordinator
Training
Trained and well organized staff is a requirement by the state mandates and contributes to safety
Number of incidents and number of incidents resolved positively to those resolved with a negative result
Training manager
Sustainability
Sustainable income so that operations and treatment can continue
Therapist evaluation and conclusive data on successful treatment
Heads of residential and treatment services
Gaining Demand for its Product/Service
Oesterlen can gain favorability for the demand of its product by developing a system of metrics that would measure the success rate of a child from beginning the program to the end of the program. By knowing this information, managers can easily present a tangible set of success data that proves that the organization's method provides an effective treatment. Measures that would be included might be the evaluation at the beginning of the treatment for a baseline, and then an incremental evaluation would be performed to measure progress at a prescribed increment. Finally, an exit evaluation would be performed to measure overall success of the treatment for that child.
The factors that could speed the adoption of Oesterlen's program would be having an adequate referral base. Currently Oesterlen advertises to a small degree to the surrounding counties by word of mouth and by flyer. If they were to advertise using the statistical data mentioned, then a better argument could be used to utilize Oesterlen's services. Effective communication plus accurate and substantive information is one of the keys to drawing in new prospective clients (Kotter & Cohen, 2002; MacKenzie & Wajcman, 1999).
The factors that could block success of an innovative process implemented at Oesterlen would be a result of how safe it is for the children. New ideology in the child psychology realm is primarily formed at a much higher level than within the confines of the agency's walls. Mostly these are done at the state and collegiate levels where like-minded child psychologists formulate new treatments that have been studied and then approved by state boards of mental health. The only innovation that can be done at the agency level is how to implement the treatments within the confines of the law and state mandates. Innovation at the implementation level can be blocked by cost and lack of training.
Competition for the Company
The likelihood of a strong competitive response in this line of business is low because it is part of a niche of treatment. Not many facilities are available that offer the kind of treatment Oesterlen does, and once the counties realize that the services are available they use them as a resource. The sustainability of potential competitive advantage is based on the amount of referrals and counties that have knowledge of Oesterlen's services. Oesterlen is considered a member of a niche category for the type of services they provide. Few agencies offer residential treatment and therapy for the clients as well as foster care placement and social services under one roof. This kind of versatility allows Oesterlen to provide services more quickly and efficiently in-house rather than involving multiple agencies. Standards within Oesterlen are mandated by the State of Ohio. Within those standards is the opportunity to create agency standards such as standardized software, hardware and procedures.
As an agency, there are many costs that factor in a smooth operation. Maintenance of systems such as HVAC and plumbing, cost of utilities, software purchases, computer hardware purchases and repair, software and database maintenance contracts are a few of the many cost factors that Oesterlen has to consider for the bottom line. The resources that are available for Oesterlen to commercialize are child psychology, residential intensive therapy, child placement and foster care services, and social services. The costs to consider in having an organization such as this are that it takes significant time, resources, relationships, and physical space to sustain the agency and keep it cohesive.
The novelty of this agency is that all of these services are located under the auspices of one agency that shares the risk and liability among the whole organization. Further, the agency can pull resources from each of the departments in order to strengthen the over-all program. Because this agency is considered a not-for-profit organization, Oesterlen can leverage opportunities to reduce the cost of purchasing software and equipment. For example, TechSoup offers organizations like this one the opportunity to purchase software for a significant fraction of the price.
The Mission, Vision, and Training
Oesterlen has a clearly articulated mission, but its vision is not articulated on the website. However, one could conjecture that it might be to enable youth the opportunity to have quality behavioral health and treatment services throughout the State of Ohio. The vision set by Oesterlen is attainable and has been proven by the number of youth served over the last fifty years. Team members share information fully within the confines of HIPAA compliance. HIPAA mandates that only those who need to know should know the information about a patient.
A large part of Oesterlen's culture is to provide in-service training sessions to each of the employees. In these training sessions, Oesterlen's ideology, mission, vision and government mandates are reinforced so that the team is cohesive in the ideals expressed by the board of directors. In order to work in this industry, one must possess a certain amount of passion for troubled youth. Those who do not share the vision of Oesterlen usually do not last long under employment.
Largely, the board of directors and therapists create the treatment methods that are approved by the State of Ohio. Those who work directly with youth provide feedback so that the directors and therapists can change treatment methods accordingly. Management is open to new ideas so long as they fall within the confines of State Mandates and other rigid standards that are already in place. Team members are able to make suggestions, however, the ultimate decision about treatment is held by the directors and therapists. A level of trust exists between the peers within the group.
At times trust is challenged interdepartmentally. Within each department is a leader who offers guidance and suggestion for the actions within the department. This is important to keep the group together and on task. The managers monitor the actions of team members by having them document each activity, issue and treatment implemented to the client/patient. For the most part, each member of the team is committed to excellence because in order to effectively treat the patients, the staff must adhere to strict guidance, failure to do so, would be dangerous for staff and other patients.
Operations Systems and Structures
Physical maintenance at Oesterlen can be a challenge, as there are five buildings, each with utilities and various maintenance issues. Each of the buildings have infrastructure which needs to be maintained, such as water systems, electrical systems, network infrastructure and phones. Being able to share one staff to maintain the physical systems would be the most cost effective. However, it may not be the most efficient. Facilities management incorporates the many buildings on campus and their operation, as well as those who are in charge of the respective areas and how they most efficiently run. While these may be separate, the facilities managers will need to meet to keep a consistent set of records.
The financial department is one of the most important. They help to monitor the financial responsibility of each department as well as ensure that accurate records are kept. In order to keep accurate records in an alignment, the financial departments of each will need to work together or that one may take dominance over the other. Departmental administration ensures that the departments are running at peak efficiency and in alignment with the mission and vision of Oesterlen. It is likely that the two buildings have their own mission, vision and values because they represent two halves of the same organization. Managers and the combined board members will need to construct and merge the statements into a cohesive set of mission, vision and values.
Electric service is a campus-wide concern. When electrical systems are down, everyone is effected and aware of the outage. Ensuring that it is up is important as an operational system. Electrical bills will need to be merged into one bill or sent to the correct financial department. Water Service is also an important system to keep running and to keep clean. If these systems are down, multiple issues could occur including sanitary as well as food preparation. EPA standards and health department standards may be different in each of the locations. Future projects and planning are important to help keep current systems running, but to also build new and improved systems and buildings that have the capacity for current and future needs. Combined, the two organizations will likely have future projects come to light, and those should be considered in order to better the organization.
Management of Technology and Innovation
Server systems are important to ensure that records are kept for each of the clients, to house any software that is required, and to provide security, user, and equipment management as well as log tracking. The two areas likely have their own independent systems. A plan to merge the two systems should be explored and completed. Electronic Health Records are a vital system that is a government mandate required to operate. These records are kept to verify that appropriate and necessary treatment was given to each client. Because both areas likely have an EHR system in place, managers must decide which system will suit the needs of both areas and then choose it, decommissioning the other.
Computer Infrastructure incorporates the internet connection, switches, servers, and the workstations. These components work together to offer the necessary services required by all employees to complete their assigned tasks. Infrastructures between the two areas will need to be connected via VPN tunnel or leased line connection. Further migratory steps will also be necessary to merge the two systems. Future database and record tracking are important to consider as technologies change and systems evolve as well as new legislation.
Email is a system that effects the entire organization and is necessary for efficient communication throughout the entire campus. The two areas have two email systems; these will need to be combined into one system for a more cohesive view. Having two email systems could be confusing and difficult to manage. The phone system is a vital part of emergency communication as well as efficient inter-campus communication. The two areas likely have independent phone systems. One should be chosen and the other removed so that calls can be routed between the sites with no issue.
Smart phones have enabled managers to quickly access their email, calendar and contacts while they roam around campus. The managers are not necessarily tied to their office, so having mobile email is an important aspect of their operation. It is likely that the two areas have separate cell providers and choosing one provider will save money. Door security is also important for the safety of the clients. While this facility is not a prison, the clients are locked inside to keep them contained and safe. The door security system is an automated system featuring RFID technology tied to a server, this gives managers maximum control over who is able to enter the facility. Each of the newly acquired employees will need to be given access to facilities as needed.
Competition Mergers
The alliance between Qbase, ADP online, and the merger of a sizeable competitor will enable Oesterlen the ability to serve the clients better while maintaining the delicate balance between the mission goals and the operation of a successful business. The products and services that Qbase will be providing include datacenter space, a wireless connection from the datacenter to the main campus, a virtual environment which will house the new servers, and applications which will be a consolidation of the current configuration.
The servers that Oesterlen will house in the datacenter will operate more reliably because of a more reliable power source provided by sophisticated uninterruptable power supplies coupled with the use of a generator. Within the datacenter is a controlled environmental system which keeps the temperature and humidity at a constant level so that the equipment stored there operates more reliably. With the use of the datacenter, the value added is a more reliable platform from which the servers can reside in order to provide consistent access to business critical applications.
ADP will provide an online system for the accountants at Oesterlen to access. This system will be an effort to consolidate systems further cutting costs of needing hardware to house certain applications. The service that ADP provides will be housed in ADP's datacenters and on the platforms they provide. Backups will be the responsibility of ADP. Other options have been explored to acquire the software and technology resources; however by consulting with Qbase and ADP, the chosen options are the best ones to achieve the desired result.
By merging with a local competitor Oesterlen will gain a significant amount of clients from surrounding and even far reaching counties within Ohio. With this merger the talent pool will widen with the addition of therapists and case workers who reside in areas closer to the youth's hometown. Other options have been explored other than merging with a local competitor, such as sustaining a cooperative between competitors, however this was not possible because of the current leadership within the organizations.
Data Center Implementation
To implement the datacenter, ADP and new merger aspects, adequate due process will be necessary to plan each step of the project. The datacenter project involves the purchase of servers, migration of data and the installation of software. To minimize the impact to Oesterlen users, most of the migration will need to happen outside of business hours however, the setup and installation of the new domain, email and virtual infrastructure can be done without impacting Oesterlen's normal operations. The ADP migration will involve exporting current data from the onsite server and then uploading it to the web service that ADP provides.
This can also be done with minimal impact to Oesterlen users during normal business operations. Adequate training will be provided by ADP representatives. The merger of the two organizations will be a complex fusion of technologies and users within the Oesterlen infrastructure. Virtual Private Network tunnels to remote locations as well as data infusion, user setup and integration of email addresses into the Oesterlen network will be necessary in order to fully merge the two infrastructures. The table below addresses some of the alternatives that could have also been implemented.
Alternatives vs. Decided Action
Alternative
Decided Action
Server hosted at Datacenter or local
$0, however could be subjected to environmental issues causing downtime.
Hosted at datacenter: $30 per U. per month.
ADP Payroll hosted or local installation
Local installation: Initial cost of setup $300 plus the cost of having additional hardware with maintenance.
Hosted solution: $100 per month.
Competition merger or cooperative
Cooperative: Cost would be virtually nothing, however the ability to pass clients to each other according to geographical location would provide a steady stream of business for both organizations.
Merger: Cost is undetermined at this point, however a large sum of capital will be necessary. The addition of talent resources will be worth the investment.
The implementation of these technologies and organizational culture changes coupled with proper planning will spur the quick and efficient completion of the separate projects. The datacenter solution will provide a more reliable platform while also consolidating the entire infrastructure at the same time. The ADP migration to a web service will help to cut costs while eliminate the need for separate hardware. The merger of Oesterlen and the local competition will enable the two organizations to serve a wider area of troubled youths while sharing each other's resources as one cohesive unit. Together, all of these changes will be a positive progression from which the organization as a whole has migrated. Changes in technology can be stressful for organizations, but those that are planned out correctly can also be highly beneficial in the long run (MacKenzie & Wajcman, 1999; Monsma, 1986; White & Bruton, 2011)
Key Areas of Future Development
There are several areas that Oesterlen must consider when it comes to development within the company. These are economic, political-legal, social-cultural, and technological. The technological issues Oesterlen is facing have already been discussed and how these are to be addressed has been presented. The partnerships Oesterlen will have with others will be a good way to ensure that technological advances continue and a lack of proper technology does not hold the company back when it comes to helping the youth in the community who need them most. But technology is not the only area that Oesterlen has to consider with its plans. It is also very important that other areas are examined and that the facility is handling them properly to help the maximum number of youth.
Economically, the plans that Oesterlen has are feasible. There was no reason for the facility to spend copious amounts of money on redoing the area where the servers were stored and making upgrades to existing materials when the facility could, instead, relocate those servers and have input and assistance from other companies. From a financial standpoint and a leadership and management standpoint, that makes much more sense. Since the facility realized that early on in the discussion of what to do about its aging servers and their location, Oesterlen was able to make the appropriate decisions and changes in order to provide the most value and the lowest cost. That, in turn, allowed Oesterlen to help the largest number of youth in the community, because that money was not being spent on other pursuits that would improve technology at the facility.
From a social-cultural standpoint, the facility also came out ahead. It is very hard to use any kind of metrics to measure the impact Oesterlen has in this regard, but the number of youth in the community who are being helped by the programs at the facility is a good start. While it is difficult to say how many are being helped vs. how many would have been helped if Oesterlen had taken a different direction or tactic with its server problems, it is clear that more money for the facility equals more money for the youth in the community.
That allows Oesterlen to offer more to the area in which it is located, and provide more young people with options for treatment, protection, foster homes, and other areas of support that are closely tied to concerns faced by youth who do not come from good, safe homes. The social-cultural issues faced in the community cannot all be solved by Oesterlen, but the facility is clearly committed to doing what it can in order to ensure that everyone in the community gets a chance to see and enjoy a measure of personal success.
Political-legal is another area where Oesterlen has to focus and remain aware. Because the facility provides help for displaced and struggling youth, there are legal issues that have to be addressed. One of the most significant of those issues is the training the staff must undergo. That is not something that can be ignored, and not a place where corners can be cut. The training of the people who work with community youth who need help and placement is mandated by the state, and has to be treated seriously in order to ensure that all of the youth at the facility are cared for properly.
Background screening, training classes, and anything else that the State of Ohio mandates has to be followed carefully, and that includes keeping the information of the youth secure. That was one area where Oesterlen had to be careful, as well, because the storage of that information on the servers had to be protected. When addressing possible changes to the server and other technology, the facility took the time to ensure that any choice it made would be one in which the information of the youths would be secure.
Time Frame
The time frame for Oesterlen is difficult to determine. There are many reasons why the facility would want to hurry and get the new servers and collaborative efforts in place. However, there are also many reasons why the facility would hold off – with the largest majority of those reasons having to do with finances. It is not possible for Oesterlen to overspend on technology and still continue to help the youth in the community. Because the value to the community is great, and because Oesterlen helps not just one town or city but several counties (with a desire to expand beyond that), the less spent on technology while still getting high quality items the better change Oesterlen will have to continue to serve underprivileged and struggling youth in the local area.
However, Oesterlen has already made the decision of what to do with the servers and has determined which companies it will work with. Now all that needs to be done is integration of the systems at the facilities and the systems of the collaborators. That can take some time, but as long as it is planned appropriately it should not take too long to be processed and completed. Delays can always occur where technology is involved, and it is important that Oesterlen be mindful of this so as to keep stress levels as low as possible while the changeover of servers is being undertaken.
Determining Success for the Organization
How does an organization determine success? There are many ways in which that can be done. For Oesterlen, however, success is generally measured by the number of youth who are helped by the facility. Since Oesterlen handles several different counties, it is possible that a per-county tally could be taken for how many youth have been helped. Of course, that does not address the issue of how many youth still need assistance, and if there are many youth who are not receiving the help they need from Oesterlen or anywhere else, it is arguable that the facility is not having the degree of success for which it would have hoped. Because of the different ways something like success can be quantified, the degree of success that Oesterlen is having has to be something that is measured by the facility in a way in which they feel comfortable and that works for them.
It should not be something quantified by an outside entity, because that other entity may use a far different way of quantification that would not be deemed accurate based on what Oesterlen felt it was doing or not doing for the population it attempts to serve. However, the state may have specific requirements for the facility, and those requirements may be used by the state to measure a given or specific degree of success as defined by the State of Ohio. If Oesterlen gets any kind of state or federal funding, it is possible that funding would not be available if the facility did not meet acceptable standards for protection of youth and consistency (as well as outcome) of care.
Conclusion
According to Oesterlen, its servers are currently being stored in the basement of the facility, where they are subject to temperature extremes and other weather conditions. With that in mind, it is clear that Oesterlen is making the right choice to move its servers and collaborate with other companies that generally handle data and other technology issues. Without some help in those areas, Oesterlen could risk losing very valuable (and possibly private) data on the youth it is trying to assist. If that data were to be permanently wiped out it could be to the detriment of the youth who may need those records at a later date. The data might also be compromised, which could lead to youth having their identity stolen or facing other kinds of problems for which "cures" can take a long time.
Rather than continue to be at risk, Oesterlen has made the choice to get outside help, so that the information on its servers can be safe and secure. This is a strong move that makes perfect sense, and a move that will help the company help more youth in the future. Even though some money will need to be spent on the upgrades, Oesterlen has found a way to upgrade properly without spending a large amount of cash. That is very good news for those who need the help of the Oesterlen facility, because there will still be money available to assist them and work toward expanding in an effort to help even more youth in a larger, multi-county geographic area.
References
Haviland, W.A. (2004). Cultural Anthropology: The Human Challenge. The Thomson Corporation.
Kelly, K. (2010). What Technology Wants. New York, NY: Viking Press.
Kleiman, L.S. (2010). Management and Executive Development. Reference for Business: Encyclopedia of Business.
Kotter, J.P. & Cohen, D.S. (2002). The Heart of Change. Boston, MA: Harvard Business School Publishing.
MacKenzie, D.A. & Wajcman, J. (1999). Introductory Essay in The Social Shaping of Technology, 2nd ed. Buckingham, England: Open University Press.
Manfred F.R., & de Vries, K. (2003). The Dark Side of Leadership – Business Strategy Review 14(3): 26.
Monsma, S.V. (1986). Responsible Technology. Grand Rapids, MI: W.B. Eerdmans Pub. Co.
Oesterlen. (2012). Retrieved Sept 17, 2012, from http://www.oesterlen.org
Oesterlen.org (2012). Our Mission Statement. Retrieved Sept. 10, 2012, from http://www.Oesterlen.org/index.php
White, M.A, & Bruton, G.D. (2011). The Management of Technology & Innovation: A Strategic Approach (2nd ed.). Mason, OH: South-Western / Cengage Learning.
---
Are you busy and do not have time to handle your assignment? Are you scared that your paper will not make the grade? Do you have responsibilities that may hinder you from turning in your assignment on time? Are you tired and can barely handle your assignment? Are your grades inconsistent?
Whichever your reason is, it is valid! You can get professional academic help from our service at affordable rates. We have a team of professional academic writers who can handle all your assignments.
Plagiarism free papers
Timely delivery
Any deadline
Skilled, Experienced Native English Writers
Subject-relevant academic writer
Adherence to paper instructions
Ability to tackle bulk assignments
Reasonable prices
24/7 Customer Support
Get superb grades consistently
Online Academic Help With Different Subjects
Literature
Students barely have time to read. We got you! Have your literature essay or book review written without having the hassle of reading the book. You can get your literature paper custom-written for you by our literature specialists.
Finance
Do you struggle with finance? No need to torture yourself if finance is not your cup of tea. You can order your finance paper from our academic writing service and get 100% original work from competent finance experts.
Computer science
Computer science is a tough subject. Fortunately, our computer science experts are up to the match. No need to stress and have sleepless nights. Our academic writers will tackle all your computer science assignments and deliver them on time. Let us handle all your python, java, ruby, JavaScript, php , C+ assignments!
Psychology
While psychology may be an interesting subject, you may lack sufficient time to handle your assignments. Don't despair; by using our academic writing service, you can be assured of perfect grades. Moreover, your grades will be consistent.
Engineering
Engineering is quite a demanding subject. Students face a lot of pressure and barely have enough time to do what they love to do. Our academic writing service got you covered! Our engineering specialists follow the paper instructions and ensure timely delivery of the paper.
Nursing
In the nursing course, you may have difficulties with literature reviews, annotated bibliographies, critical essays, and other assignments. Our nursing assignment writers will offer you professional nursing paper help at low prices.
Sociology
Truth be told, sociology papers can be quite exhausting. Our academic writing service relieves you of fatigue, pressure, and stress. You can relax and have peace of mind as our academic writers handle your sociology assignment.
Business
We take pride in having some of the best business writers in the industry. Our business writers have a lot of experience in the field. They are reliable, and you can be assured of a high-grade paper. They are able to handle business papers of any subject, length, deadline, and difficulty!
Statistics
We boast of having some of the most experienced statistics experts in the industry. Our statistics experts have diverse skills, expertise, and knowledge to handle any kind of assignment. They have access to all kinds of software to get your assignment done.
Law
Writing a law essay may prove to be an insurmountable obstacle, especially when you need to know the peculiarities of the legislative framework. Take advantage of our top-notch law specialists and get superb grades and 100% satisfaction.
What discipline/subjects do you deal in?
We have highlighted some of the most popular subjects we handle above. Those are just a tip of the iceberg. We deal in all academic disciplines since our writers are as diverse. They have been drawn from across all disciplines, and orders are assigned to those writers believed to be the best in the field. In a nutshell, there is no task we cannot handle; all you need to do is place your order with us. As long as your instructions are clear, just trust we shall deliver irrespective of the discipline.
Are your writers competent enough to handle my paper?
Our essay writers are graduates with bachelor's, masters, Ph.D., and doctorate degrees in various subjects. The minimum requirement to be an essay writer with our essay writing service is to have a college degree. All our academic writers have a minimum of two years of academic writing. We have a stringent recruitment process to ensure that we get only the most competent essay writers in the industry. We also ensure that the writers are handsomely compensated for their value. The majority of our writers are native English speakers. As such, the fluency of language and grammar is impeccable.
What if I don't like the paper?
There is a very low likelihood that you won't like the paper.
Reasons being:
When assigning your order, we match the paper's discipline with the writer's field/specialization. Since all our writers are graduates, we match the paper's subject with the field the writer studied. For instance, if it's a nursing paper, only a nursing graduate and writer will handle it. Furthermore, all our writers have academic writing experience and top-notch research skills.
We have a quality assurance that reviews the paper before it gets to you. As such, we ensure that you get a paper that meets the required standard and will most definitely make the grade.
In the event that you don't like your paper:
The writer will revise the paper up to your pleasing. You have unlimited revisions. You simply need to highlight what specifically you don't like about the paper, and the writer will make the amendments. The paper will be revised until you are satisfied. Revisions are free of charge
We will have a different writer write the paper from scratch.
Last resort, if the above does not work, we will refund your money.
Will the professor find out I didn't write the paper myself?
Not at all. All papers are written from scratch. There is no way your tutor or instructor will realize that you did not write the paper yourself. In fact, we recommend using our assignment help services for consistent results.
What if the paper is plagiarized?
We check all papers for plagiarism before we submit them. We use powerful plagiarism checking software such as SafeAssign, LopesWrite, and Turnitin. We also upload the plagiarism report so that you can review it. We understand that plagiarism is academic suicide. We would not take the risk of submitting plagiarized work and jeopardize your academic journey. Furthermore, we do not sell or use prewritten papers, and each paper is written from scratch.
When will I get my paper?
You determine when you get the paper by setting the deadline when placing the order. All papers are delivered within the deadline. We are well aware that we operate in a time-sensitive industry. As such, we have laid out strategies to ensure that the client receives the paper on time and they never miss the deadline. We understand that papers that are submitted late have some points deducted. We do not want you to miss any points due to late submission. We work on beating deadlines by huge margins in order to ensure that you have ample time to review the paper before you submit it.
Will anyone find out that I used your services?
We have a privacy and confidentiality policy that guides our work. We NEVER share any customer information with third parties. Noone will ever know that you used our assignment help services. It's only between you and us. We are bound by our policies to protect the customer's identity and information. All your information, such as your names, phone number, email, order information, and so on, are protected. We have robust security systems that ensure that your data is protected. Hacking our systems is close to impossible, and it has never happened.
How our Assignment  Help Service Works
You fill all the paper instructions in the order form. Make sure you include all the helpful materials so that our academic writers can deliver the perfect paper. It will also help to eliminate unnecessary revisions.
2.      Pay for the order
Proceed to pay for the paper so that it can be assigned to one of our expert academic writers. The paper subject is matched with the writer's area of specialization.
3.      Track the progress
You communicate with the writer and know about the progress of the paper. The client can ask the writer for drafts of the paper. The client can upload extra material and include additional instructions from the lecturer. Receive a paper.
4.      Download the paper
The paper is sent to your email and uploaded to your personal account. You also get a plagiarism report attached to your paper.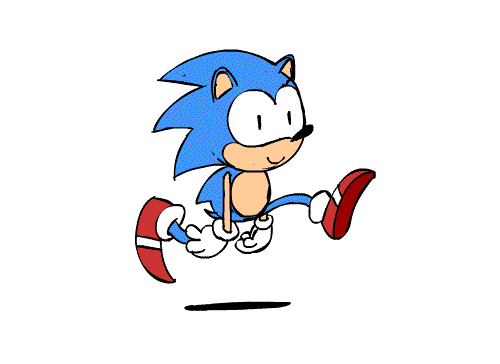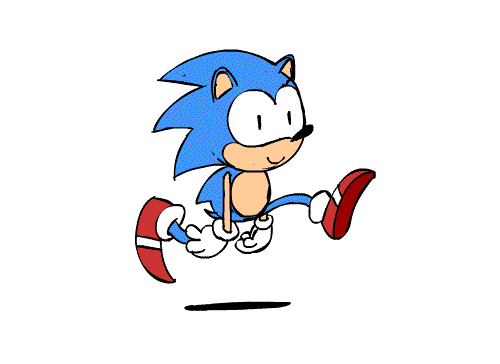 PLACE THIS ORDER OR A SIMILAR ORDER WITH US TODAY AND GET A PERFECT SCORE!!!
---