Lit. Guides
>
Free Essays
>
Business
>
Company Analysis
>
SABIC Financial Statement Analysis
Cite
Print
Share
SABIC Financial Statement Analysis Report
Exclusively available on IvyPanda
Updated: May 26th, 2022
Introduction
Description of SABIC, its products, services and business environment
Established in 1976, SABIC (Saudi Basic Industries Corp.) has noted significant growth. The company is among the global leading petrochemicals manufacturers. SABIC is a publicly owned firm, but the Saudi government controls a 70% stake of the company. Private investors from the Gulf region claim 30% of the company. The company was established through a Royal decree. Since then, it has expanded to more than 50 countries and currently employs over 40,000 employees to support its operations globally (Saudi Basic Industries Corp., 2016).
We will write a custom Report on SABIC Financial Statement Analysis specifically for you
for only $16.05 $11/page
812 certified writers online
SABIC is organized into multiple business divisions, consisting of Chemicals, Plastics, Agri-Nutrients, Metals and Specialties (Saudi Basic Industries Corp., 2016, p. 1). An Executive Vice President leads each unit. These various divisions focus on specific products, including chemicals, metal, specialties, agri-nutrients, and plastics such as polyolefins, PET, PS, PVC, and engineering thermoplastics (Saudi Basic Industries Corp., 2016, p. 1).
The companys corporate offices and headquarters are in Riyadh while its main industrial complexes are situated in Al-Jubail located in the Arabian Gulf and Yanbu on the Red Sea (Saudi Basic Industries Corp., 2016, p. 1). The company is currently focusing on rapid global expansion. This growth strategy is anchored on complementing the expansion of offices, distribution centers, infrastructures and production facilities, as well as storage facilities globally (Saudi Basic Industries Corp., 2016, p. 1). As such, SABIC can respond swiftly to its global clients.
SABIC has facilities for manufacturing, technology, sales, and innovation spread across the Americas, the Middle East, Africa, Europe, and Asia (Saudi Basic Industries Corp., 2016, p. 1).
SABIC massively invests in Technology and Innovation (T&I) for its operations and expansion. The companys T&I centers can be found in various locations globally. Dedicated qualified researchers run these facilities to sustain the development of new patents and certifications (Saudi Basic Industries Corp., 2016).
SABIC operates in a highly competitive business environment. The oil market is currently extremely volatile while the overall global economy displays some elements of slowdown. These are structural issues, such as changes in the competitive landscape, variations in world trade relations, and enhanced petrochemical self-sufficiency among major manufacturers. The fracking technology responsible for the energy renaissance in the US is a significant development in the industry. It has resulted in low prices, making the US fracking technology the most cost-effective method to produce oil and gas and subsequently become competitive globally.
Further, the major challenge perhaps could be variations in terms of global trade. Most countries now form economic trading blocs. These agreements result in critical decisions that affect Gulf producers and their markets. Besides, competition also emanates from other oil-producing countries, such as Russia.
Get your 100% original paper on any topic done
in as little as 3 hours
Nevertheless, SABIC is optimistic amidst low global oil prices and believes that it can compete effectively in the global market (French & Sayegh, 2016). The forecast for the petrochemical industry indicates that it would remain positive because of Saudis governments commitment to growth, growing demands, and investments in environmental management. In addition, SABIC continuously focuses on innovation, sustainability, leadership commitment, and high-value business chains to remain competitive in the global market. Today, SABIC is now the second biggest diversified petrochemical firm globally (Saudi Basic Industries Corp., 2016).
The Contents of the Annual Report
The contents of the annual report
SABIC fiscal annual report for the year 2015 has the following items.
Independent Auditors Report
This part provides the opinions of Ernst & Young as the independent auditors of SABIC. Ernst & Young clarifies the scope of the audit, its responsibilities, and SABIC management responsibilities. It also offers the unqualified opinion that the financial statements given present fairly the financial position of SABIC. The auditors show that the accounting standards used were in accordance with the Regulations for Companies and SABICs by-laws.
Consolidated Balance Sheet
This content captures what SABIC owns in terms of assets, what it owes liabilities, and owners equity (the leftover).
Consolidated Statement of Income
The statement identifies SABICs sales and expenses, as well as its profits or losses for the given fiscal year (Illinois Department of Commerce and Economic Opportunity, n.d).
Consolidated Statement of Cash Flows
The statement of cash flows captures all sources, expenditures, and available cash as reflected on a monthly basis. Cash runs the business and, therefore, SABIC must have the cash flow for bills and other operational activities. It is imperative to recognize that a firm may be profitable but lacks sufficient positive cash flow.
Consolidated Statement of Changes in Shareholders Equity
This is also known as the Statement of Retained Earnings. It provides information on changes in owners equity for the given fiscal period. The Statement captures net profit or loss, changes in share capital reserves, any dividend payments to shareholders, earnings or losses associated directly with equity, impacts of changes in accounting policies and any corrections arising from the prior fiscal period.
We will write a custom Report on SABIC Financial Statement Analysis specifically for you!
Get your first paper with 15% OFF
Notes to the Consolidated Financial Statements
Notes to the financial statements provide additional information for users of such statements. Contents are mainly specific details that cannot be covered within the reporting tables, including the income statements and the balance sheet. These notes offer clarity and substantiate the data reported.
It is imperative to recognize that SABIC financial statement leaves out Management Discussion and Analysis.
The companys Capital Structure
These are mainly a mix of long-term debts, short-term debts, common equity and preferred equity, and they generally reflect how SABIC has been able to fund its general business activities and expansion strategies by relying on various investors and creditors. Specifically, short-term and long-term capital structures are assessed.
Term Loans 2015 (Saudi Riyals in 000)
Commercial debt 49,007,609
Public Investment Fund (PIF) 4,441,219
Saudi Industrial Development Fund (SIDF) 2,790,683
Total 56,239,511
Long-term Debts
Bonds 6,823,781
Debt notes 10,000,000
Total long-term debts 73,063,292
(Saudi Basic Industries Corp., 2016).
SABIC has been obtaining both short-term and long-term loan facilities to fund various investments. The company repays these facilities based on terms and conditions of loan agreements, including variable interest rates. In some instances, SABIC has pledged its plant, equipment, and property as collateral against these loans.
SIDF and PIF terms loans are paid twice every fiscal year. PIF facilities, however, have different financing approaches related to changes in interest rates. Conversely, SIDF loans attract upfront yearly administrative fees based on specific terms.
SABIC also relies on bonds to finance operations. For instance, in November 2015, the company repaid a five-year $1 billion bond. There were still some outstanding bonds, including SABIC Capital II B.V. The company intended to use proceeds (with the coupon of 2.625%) from this bond to repay long-term external debt.
SABIC Capital I B.V. issued a seven-year 750 million bonds (with a coupon of 2.75%), which was used to settle an earlier Eurobond of a similar amount.
Not sure if you can write a paper on SABIC Financial Statement Analysis by yourself? We can help you
for only $16.05 $11/page
By December 2015, SABIC offered guarantees for bond and other specific term loans for its subsidiaries for Saudi Riyal 29 billion and further opted for PIF for private placement with unsecured SR (Saudi Riyal) debt notes of SR10 billion, but with several tranches (Saudi Basic Industries Corp., 2015, p. 23). The company also opted for PIF for private placement with unsecured SR (Saudi Riyal) debt notes of SR10 billion, but with several tranches. These debt notes will mature after seven years from the day of issuance.
SABIC generally gets its short-term loans and guarantees, and long-term debts from banks and the Eurobond market respectively.
Financial Analysis
This section applies suitable financial ratios to evaluate the liquidity, profitability, and solvency of the company.
The Liquidity. Source: (Market Information Trading Co., 2016).
2015 2014 2013 2012 2011
Current Ratio 2.75 3.01 3.12 2.82 3.07
Quick Ratio 2.17 2.3 2.36 2.11 2.34
Liquid Assets/Total Assets (%) 22.26 22.57 20.89 20.82 20.89
The current ratio for the last five years indicates that SABIC maintained the ratio beyond 2 and, therefore, it can meet its short-term obligations as they fall due on a given period.
This ratio significantly offers a fast means to assess the financial health of SABIC. Higher ratios are favored because they indicate high capabilities of paying off debts. That is, SABIC has a good fraction of asset values relative to its total current liabilities.
SABIC has also maintained quick ratios above 2 for the last five fiscal years. Thus, SABIC can fulfill its short-term obligations when required.
It is imperative to recognize that any ratio below 1 is a cause for concern about the liquid assets of the company and its ability to pay current liabilities. Whenever the acid/quick test ratio significantly becomes low relative to the current ratio, then it shows that the companys current assets are highly leveraged by the inventory. This is however not the case at SABIC.
It is necessary for users of financial statements to assess other items, such as inventory turnover when the ratio is below one.
The Liquid Assets to Total Assets ratios for the company are above 20%, showing that SABIC has favorable liquid assets to its asset base. Hence, it is most likely not to experience any liquidity crisis.
However, some of these higher ratios show that SABIC is not using its cash efficiently to generate more income. In fact, the cash could be almost idle.
The Profitability. Source: (Market Information Trading Co., 2016).
2015 2014 2013 2012 2011
Gross Profit Margin (%) 29.06 27.24 29.26 28.25 32.72
Net Profit Margin (%) 12.67 12.35 13.38 13.11 15.4
Return On Assets (%) 5.72 6.87 7.5 7.34 8.79
Return On Equity (%) 11.59 14.47 16.18 17.04 21.19
Gross Profit Margin for the company is almost stable between 27% and 32%. Although this ratio has changed downwards since 2011, SABIC still has a good ratio. Hence, it makes profits of about 27 to 32 from every Riyal invested.
The net profit margin ratio has declined from 15.4 to 12.67 between the fiscal year 2011 and 2015.
SABIC still makes profits after all operating expenses, costs, taxes and any preferred stock dividends have been deducted, and the ratio shows that SABIC is good at transforming its revenues into profits for investors.
Return on Assets ratio shows a declining trend from 8.79% to 5.72% between the fiscal period 2011 and 2015. Hence, currently, SABIC is generating about 5.72 cents income from every Riyal it has in assets.
SABICs return on equity ratio has dropped from 21.9 in the financial year 2011 to 11.59 in the fiscal year 2015. While SABIC still generates significant cents from every Riyal invested, the downward trend is the cause of concern for potential investors.
The Solvency ratio / Leverage ratio. Source: (Market Information Trading Co., 2016).
2015 2014 2013 2012 2011
Leverage (%) 73.1 80.46 83.56 97.37 104.03
Equity/Assets (%) 49.33 47.45 46.34 43.09 41.48
Debt/Equity (%) 36.61 42.88 47.32 54.69 63.69
SABIC has generally maintained high solvency ratio between the year 2011 and 2015. While this ratio has been declining from 104% to 73.1%, it is still considered high and therefore healthy. Firms with a solvency ratio above 20% are noted as fiscally stable, and they can meet their long-term obligations. On the other hand, a low ratio shows the greater risk to creditors and other lenders. Nevertheless, this ratio differs across industries.
SABIC equity ratio (investment leverage) indicates the percentage of assets financed by shareholders when total equity is compared against total assets. This ratio has increased from 41.48% in 2011 to 49.33 in 2015. From this ratio, one can observe two critical financial matters about SABIC sustainability and solvency status. First, this ratio assists investors to understand the percentage of assets entirely owned by shareholders. That is, once SABIC has cleared all its liabilities, investors will have 49.33% of the companys assets. Second, the ratio reflects how leveraged SABIC is against its debts by showing the number of assets funded by shareholders or shareholders stake in the company. The current good equity ratio of SABIC shows that the Saudi government (the main shareholder) and other private shareholders have confidence in the firm and are prepared to fund it with their resources whenever necessary.
The debt to equity ratio shows the percentage of SABIC financing that emanates from banks and other creditors and investors. A higher ratio typically demonstrates that the company relies heavily on bank loans rather than shareholders to finance its operations. SABICs debt to equity ratio has declined over the year from 63.69% in the financial year 2011 to 36.61% in 2015. While the ratio is still high, the declining trend shows that SABIC now relies more on investors to finance its operations.
Suggestions as to how management would maintain the successful performance or take corrective actions to improve performance
The liquidity ratio
SABIC currently has a good liquidity ratio. It is however imperative for the company to ensure that the ratio stays above 1. A ratio below 1 indicates that the company cannot meet its short-term debt obligations. At the same time, the liquidity ratio should not be too higher (above 3). A higher ratio depicts that the company is not utilizing its cash well to generate more revenues.
Profitability ratio
SABIC is a profitable company. However, a major downward trend has been noted from 2011 to the present. This implies that the company profits continue to decline year-over-year. The management of SABIC must therefore focus on reducing costs of operations while increasing sales to maximize profitability. Any strategic decision should aim at maximizing profits today or in the future.
Solvency ratio
SABIC has a relatively high solvency ratio. Hence, lenders will be more willing to advance facilities to the company as opposed to firms with low ratios. It is imperative to understand that SABIC can simultaneously drive its profitability and keep a positive solvency position on a long-term basis. There is no need for SABIC to sell its assets to reduce overall debt, but SABIC can reviews the current business structure, focus on the further development of owners equity and continue to reinvest its earnings in operations and expansion strategies. The company should also focus on enhanced sales as the price of oil faces volatility. Consequently, it will drive high profitability and ensure better solvency.
The and Environmental Responsibility
SABIC CSR are based on a simple mission. That is, the company strives to develop long-term programs with communities through direct investments to address environmental, social, and economic challenges while empowering employees to engage in such activities and share their expertise.
The company focuses on addressing socioeconomic issues, such as education, access to health, training, resource management, and access to food and clean water, as well as ensuring sustainable population growth.
Employees
SABIC understands that its employees are the most vital resources. As such, it aims to be the best employer by focusing on skills and leadership skills development among employees. The company has been voted the best employer in India for two consecutive years. It also promotes diversity among its employees.
In some instances, for example, in India, SABIC encouraged its employees and other community members to donate blood during the donation day.
Community
SABIC directly invests in community initiatives to support local health, economies, and education in locations where it conducts business.
For instance, SABIC supports neglected health conditions in its health and wellness programs, such as mental and physical health.
In addition, water and sustainable agriculture program strive to nurture prosperous communities.
In education, the company promotes science studies and challenges learners to solve environmental issues while the Caravan program promotes learning of mathematics, innovation, IT, chemistry, and astronomy. SABIC Back to School Program focuses on 80,000 marginalized learners across 16 countries, including the UK, Tunisia, Kenya, India, Argentina, Saudi Arabia, Pakistan, and Mexico among others.
Environment
SABIC wants to ensure a prosperous community, which benefits from protected environments. As such, it promotes water conservation and the development of infrastructures to support enhanced food production for the growing population.
SABIC uses its technical expertise and innovation to ensure long-term access to clean water and create awareness on clean water and efficient usage.
SABICs global signature program is referred to as a waste-free environment. The Gulf Petrochemicals and Chemicals Association (GPCA) initiated this program to nurture and develop the idea of 3Rs. That is, reduction during manufacturing, re-use once used, and recycling of discarded waste materials. It currently focuses on South Africa, Saudi Arabia, and the Netherlands. The company teaches young people about plastic, reuse and the relevance of keeping a clean environment.
Recommendations and Conclusion
SABIC is one of the most successful petrochemical companies globally. The company has gained a competitive edge in the last four decades, owing to its technology and innovation, leadership commitment, and sustained investment. Today, however, some structural changes are taking place in the industry, and SABIC must respond to them appropriately. The following are recommended for the company.
Business
Focus on deriving value from its chain through enhanced operational efficiency
Enhanced best business practices through sustained corporate social responsibility
Market
With the entry of Iran in the global market, SABIC will face fierce competition regionally. Hence, it must develop highly innovative products to sustain its competitive edge
Oil price volatility requires the company to develop other products that can drive sales and revenues
Financial challenges
SABIC is financially healthy. However, its profitability ratio has declined steadily in the last five years. Therefore, the company should focus on cost-effective operations, revenue generation, investments and cheaper credit facilities.
References
French, D., & Sayegh, H. A. (2016). Saudis SABIC says can cope with more petrochemicals competition. Reuters. Web.
Illinois Department of Commerce and Economic Opportunity. (n.d). A Simple Guide to Your Companys Financial Statements. Springfield, Illinois: Small Business Development Center.
Market Information Trading Co. (2016). Saudi Basic Industries Corp. Web.
Saudi Basic Industries Corp. (2015). Consolidated Financial Statement 2015. Web.
Saudi Basic Industries Corp. (2016). Our Company. Web.
This report on SABIC Financial Statement Analysis was written and submitted by your fellow student. You are free to use it for research and reference purposes in order to write your own paper; however, you must cite it accordingly.
Removal Request
If you are the copyright owner of this paper and no longer wish to have your work published on IvyPanda.
The Effects of Booking.com on Hotel Pricing Strategies
Anglo American PLC:
Find free essays, topics
Need a custom Report sample written from scratch by
professional specifically for you?
803 certified writers online
CITE THIS PAPER
Select a referencing style:
COPY TO CLIPBOARD
APA-7
APA-6
Chicago (N-B)
Chicago (A-D)
MLA-9
Harvard
Reference
IvyPanda. (2022, May 26). SABIC Financial Statement Analysis. https://ivypanda.com/essays/sabic-financial-statement-analysis/
Powered by CiteTotal, online referencing tool
MORE RELATED PAPERS
Saudi Basic Industries Corporation Company Profile and History
Sabic and Its Role in the Economy of Saudi Arabia: Analysis
Reflective Learning of Saudi Arabian Basic Business Industries Corporation
Cisco: Determination of the Company
Apple vs. Huawei: Benchmarking
The in the U.S.
Analysis of Paragon Shipping Inc Company
The Profits and the Returns for Takaful and Re-Takaful Companies
3 hours!
We'll deliver a 100% original paper this fast
Learn More
Paper Details
Reading time 10 min
Type Report
Pages 10
Words 2882
Subjects Business Company Analysis
Language
English
Related Papers
SABIC Corporation
SABIC Practitioner Corporate Award
SABIC Sustainability Practices
Saudi Basic Industries Corporation (SABIC)
Working Capital and Monetary Feasibility: SABIC and B&W
SABIC Company's Analysis and Recommendations
The Saudi Arabia Basic Industries Corporation Life-Cycle
Open support chat
Your privacy is extremely important to us. We utilize security vendors that protect and ensure the integrity of our platform while keeping your private information safe.
Contact Us
Phone
USA
+1 (866) 236-7979
Canada
+1 (800) 303-8389
Office
,
, . , , , , , .
Study Hub
Free Essays
Writing Tools
Lit. Guides
Donate a Paper
Q&A
Study Blog
Referencing Guides
Free Textbooks
Tongue Twisters
Company
About Us
Contact
Honor Code
Job Openings
Expert Application
Video Contest
Writing Scholarship
IvyPanda Shop
Legal
Terms and Conditions
Privacy Policy
Cookies Policy
Copyright Principles
DMCA Request
Service Notice
About
This is IvyPanda's free database of academic paper samples. It contains thousands of paper examples on a wide variety of topics, all donated by helpful students. You can use them for inspiration, an insight into a particular topic, a handy source of reference, or even just as a template of a certain type of paper. The database is updated daily, so anyone can easily find a relevant essay example.
Copyright 2022 – IvyPanda is operated by , , a company registered in the .
Registered office: , . , , , , .
---
Are you busy and do not have time to handle your assignment? Are you scared that your paper will not make the grade? Do you have responsibilities that may hinder you from turning in your assignment on time? Are you tired and can barely handle your assignment? Are your grades inconsistent?
Whichever your reason is, it is valid! You can get professional academic help from our service at affordable rates. We have a team of professional academic writers who can handle all your assignments.
Plagiarism free papers
Timely delivery
Any deadline
Skilled, Experienced Native English Writers
Subject-relevant academic writer
Adherence to paper instructions
Ability to tackle bulk assignments
Reasonable prices
24/7 Customer Support
Get superb grades consistently
Online Academic Help With Different Subjects
Literature
Students barely have time to read. We got you! Have your literature essay or book review written without having the hassle of reading the book. You can get your literature paper custom-written for you by our literature specialists.
Finance
Do you struggle with finance? No need to torture yourself if finance is not your cup of tea. You can order your finance paper from our academic writing service and get 100% original work from competent finance experts.
Computer science
Computer science is a tough subject. Fortunately, our computer science experts are up to the match. No need to stress and have sleepless nights. Our academic writers will tackle all your computer science assignments and deliver them on time. Let us handle all your python, java, ruby, JavaScript, php , C+ assignments!
Psychology
While psychology may be an interesting subject, you may lack sufficient time to handle your assignments. Don't despair; by using our academic writing service, you can be assured of perfect grades. Moreover, your grades will be consistent.
Engineering
Engineering is quite a demanding subject. Students face a lot of pressure and barely have enough time to do what they love to do. Our academic writing service got you covered! Our engineering specialists follow the paper instructions and ensure timely delivery of the paper.
Nursing
In the nursing course, you may have difficulties with literature reviews, annotated bibliographies, critical essays, and other assignments. Our nursing assignment writers will offer you professional nursing paper help at low prices.
Sociology
Truth be told, sociology papers can be quite exhausting. Our academic writing service relieves you of fatigue, pressure, and stress. You can relax and have peace of mind as our academic writers handle your sociology assignment.
Business
We take pride in having some of the best business writers in the industry. Our business writers have a lot of experience in the field. They are reliable, and you can be assured of a high-grade paper. They are able to handle business papers of any subject, length, deadline, and difficulty!
Statistics
We boast of having some of the most experienced statistics experts in the industry. Our statistics experts have diverse skills, expertise, and knowledge to handle any kind of assignment. They have access to all kinds of software to get your assignment done.
Law
Writing a law essay may prove to be an insurmountable obstacle, especially when you need to know the peculiarities of the legislative framework. Take advantage of our top-notch law specialists and get superb grades and 100% satisfaction.
What discipline/subjects do you deal in?
We have highlighted some of the most popular subjects we handle above. Those are just a tip of the iceberg. We deal in all academic disciplines since our writers are as diverse. They have been drawn from across all disciplines, and orders are assigned to those writers believed to be the best in the field. In a nutshell, there is no task we cannot handle; all you need to do is place your order with us. As long as your instructions are clear, just trust we shall deliver irrespective of the discipline.
Are your writers competent enough to handle my paper?
Our essay writers are graduates with bachelor's, masters, Ph.D., and doctorate degrees in various subjects. The minimum requirement to be an essay writer with our essay writing service is to have a college degree. All our academic writers have a minimum of two years of academic writing. We have a stringent recruitment process to ensure that we get only the most competent essay writers in the industry. We also ensure that the writers are handsomely compensated for their value. The majority of our writers are native English speakers. As such, the fluency of language and grammar is impeccable.
What if I don't like the paper?
There is a very low likelihood that you won't like the paper.
Reasons being:
When assigning your order, we match the paper's discipline with the writer's field/specialization. Since all our writers are graduates, we match the paper's subject with the field the writer studied. For instance, if it's a nursing paper, only a nursing graduate and writer will handle it. Furthermore, all our writers have academic writing experience and top-notch research skills.
We have a quality assurance that reviews the paper before it gets to you. As such, we ensure that you get a paper that meets the required standard and will most definitely make the grade.
In the event that you don't like your paper:
The writer will revise the paper up to your pleasing. You have unlimited revisions. You simply need to highlight what specifically you don't like about the paper, and the writer will make the amendments. The paper will be revised until you are satisfied. Revisions are free of charge
We will have a different writer write the paper from scratch.
Last resort, if the above does not work, we will refund your money.
Will the professor find out I didn't write the paper myself?
Not at all. All papers are written from scratch. There is no way your tutor or instructor will realize that you did not write the paper yourself. In fact, we recommend using our assignment help services for consistent results.
What if the paper is plagiarized?
We check all papers for plagiarism before we submit them. We use powerful plagiarism checking software such as SafeAssign, LopesWrite, and Turnitin. We also upload the plagiarism report so that you can review it. We understand that plagiarism is academic suicide. We would not take the risk of submitting plagiarized work and jeopardize your academic journey. Furthermore, we do not sell or use prewritten papers, and each paper is written from scratch.
When will I get my paper?
You determine when you get the paper by setting the deadline when placing the order. All papers are delivered within the deadline. We are well aware that we operate in a time-sensitive industry. As such, we have laid out strategies to ensure that the client receives the paper on time and they never miss the deadline. We understand that papers that are submitted late have some points deducted. We do not want you to miss any points due to late submission. We work on beating deadlines by huge margins in order to ensure that you have ample time to review the paper before you submit it.
Will anyone find out that I used your services?
We have a privacy and confidentiality policy that guides our work. We NEVER share any customer information with third parties. Noone will ever know that you used our assignment help services. It's only between you and us. We are bound by our policies to protect the customer's identity and information. All your information, such as your names, phone number, email, order information, and so on, are protected. We have robust security systems that ensure that your data is protected. Hacking our systems is close to impossible, and it has never happened.
How our Assignment  Help Service Works
You fill all the paper instructions in the order form. Make sure you include all the helpful materials so that our academic writers can deliver the perfect paper. It will also help to eliminate unnecessary revisions.
2.      Pay for the order
Proceed to pay for the paper so that it can be assigned to one of our expert academic writers. The paper subject is matched with the writer's area of specialization.
3.      Track the progress
You communicate with the writer and know about the progress of the paper. The client can ask the writer for drafts of the paper. The client can upload extra material and include additional instructions from the lecturer. Receive a paper.
4.      Download the paper
The paper is sent to your email and uploaded to your personal account. You also get a plagiarism report attached to your paper.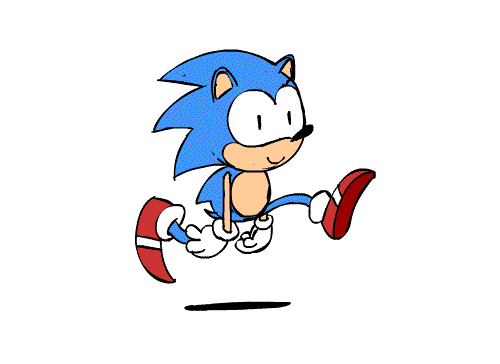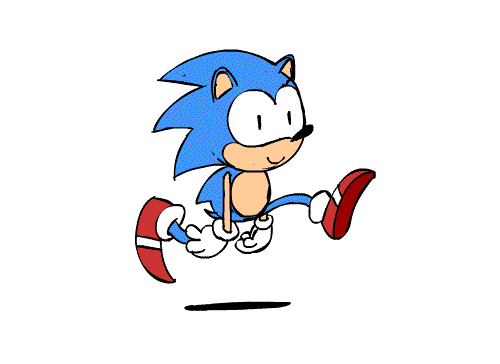 PLACE THIS ORDER OR A SIMILAR ORDER WITH US TODAY AND GET A PERFECT SCORE!!!
---