Teaching Idiomatic Expressions
An idiom is an expression, word, or even phrase that has a unique of figurative meaning that is understood colloquially but that is often unrelated to the literal meaning of the word or phrase. American English, for instance, is rich with idiomatic expressions, with about 25,000 terms or words in common usage. Idioms are unique in that they often have cultural significance, resulting in an inability to translate them into another language. When translated, many idioms lose their flavor and meaning and become completely unintelligible and meaningless. This, of course, is the challenge when teaching ESL students. Because American English is so full of idioms, they must learn to use them in a robust manner, yet often there is no equivalent phrase in their native language (Saeed).
We will examine several of this in our review, but briefly, one superb example that does not translate into most languages is the phrase "easy as pie" to imply very easy or needing no effort, "I thought you said this was a difficult assignment? In fact, it was easy as pie." Many ESL students remark that it is not particularly "easy" to bake a pie, but historically, the phrase was coined in the 19th century and actually refers to eating pie being pleasant and easy. Most linguists think that the phrase actually is coined in line with a number of Americanism that use the formula "as x as y" (as white as snow, as black as night, etc.) to not only form a metaphor, but to form a phrase that is almost a song or jingle (Martin).
Importance of Idioms – Language is more than just written and spoken words put together. It is living, it is part of human culture, it is art, poetry, and essential for communication in a variety of forms. Without a fluent understanding of idiomatic terms, one is often not able to capture the nuances in business or political speech, or even participate in conversations within the workplace. Certainly idioms are difficult to understand and use because, like metaphors, similes, and proverbs, they do not mean what they literally say (Nippold and Martin).
There are three major theories regarding the way humans process idioms and the way those idioms, in turn, begin to have cultural meaning:
The Literal First Theory — Indicates that idioms are processed in two ways: active as a literal meaning, and inactive as a figurative meaning and only active when the literal interpretation is inappropriate or nonsensical in the context (Harley, 293).
The Simultaneous Processing Theory — Holds that literal and figurative meanings tend to be processed at the same time, but have very clear cultural references that individuals have been exposed to since birth (Putz, Ptz and Sicola, 264).
The Direct Access Theory — This theory posits that the figurative meaning is retrieved directly from the mental lexicon. Children immitate, but do not understand; it is through gradual vocabular development and acculturation that idioms begin to have meaning (Gibbs).
Native speakers tend to begin to understand idioms at about age 9, although they have been using them in mimicry since they first began to talk. It is important to note that rather than complex or literal understand, for children, idiomatic expressions and words are interpreted rather tha analyhzed (Piaget's cognitive development theory, abstract thinking without maturity). However, the more teachers use idioms in a classroom, the more students are able to interpret new idioms and the faster their overall cognitive development regarding idioms occurs (Evans and Pourcel, 330-2).
Individuals seem to acquire idiomatic expressions far easier when they are syntacitically fronzen (meaning their meaning is closer to the literal meaning). These types of idioms require less acculturation and analysis, less of an understanding of the cultural and societal basis for the florid need of laguage. These syntactically frozen idioms cannot be trnansformed into the passive voice and still remain true idioms, while other, more difficult, syntactically felxible idioms retain their figuartive meaning even if transformed into the passive. Transparaent idioms, however, have a close relationship between their literal and figurative meanings, while opaque idioms have a rather obscure relationship. However, for learners of all ages and contexts, the comprehension of the idiomatic expression is facilitated by contextual support, buttressed, of course, by a broad cultural bias (Cacciari and Levorato).
In almost every langauge, idioms my be grouped into two major themes: verbs (actions) and nouns (subjects); they can also be subgrouped into their underlying metaphorical theme; "time is money," "argument is war." Etc. This is especially difficult for ESL and EFL learners. Because of the lack of cultural distinctiveness and understanding, these learners find it difficult to navigate the shades of learning. This becmes especially problematical when tealing with K-6 curriculums since there is not always the degree of cultural sophistication necessary to appropriately process idioms.
Teaching Idioms- Again, depending on grade level and sophistication of student, teach idioms may be integrated into the core curriculum or taught as special sections of the ESL classes. There are four basic steps in choosing idioms that are appropriate:1 )Begin with idioms are frequently encountered in the target language — those that are utilized in most situations; 2) Choose expressions first that present fewer problems with vocabulary and grammar, more straightforward expressions ("with a grain of salt" as opposed to "six and one, half a dozen of an another"); 3) Choose expressions with transparante figurative meanings (context or the words supply the meaning); 4) Teach identical, then similar, then dissimilar idioms. Continually, with every possible opportunity, lead discussions about figuaritve language including metaphors, similies, and idioms and their use in the language:
Her cheeks are as red as blood. Similie — as red as blood
A vein is a road for electrons. Metpahor (vein is a road)
She often shows off her blood red cheeks because they are so rosy red. Shows off = idiom, meaning, acting as a good impression or putting forward something.
This is most effective when one defines the idiom, but uses it within the larger context of a short paragraph or similar situation. For instance in using situational vignettes slang or colloquial means may be inferred:
Example: To calm someone down- (idiom)
Chill out (slang)
Take it easy (colloquial)
Don't worry about it, everything will work out fine (or be all right). (standard).
Note how in each of these, dialogue could be used to demonstrate the relationship between the individaul social situation and the appropriate language choice (Watkins).
Further research shows that the relevance of figurative idioms in ESL is far more relevant than previously thought. Often misinterpreted as simply phrases and terms designed to increase the robustness of style (ornamental really), meaning and inference being unpredictable and rather unnecessary for use in the pedagogy of ESL learners. This caused many instructors to fail to include them in any systematic way, instead insisting on blind memorization over time; rote theory which was time consuming and not particularly meaningful in the long-term. Modern scholarly studies have reversed this view, however, finding that metaphors and idioms are so pervasive within speeech that it is impossible to accurately describe intangible phenomena or abstract concepts without them. Combined with this is new linguistic evidence that metaphor and idiomatic acquisition is actually tied to a central cognitive process that allows the individual to move beyond basic rhetoric and into the abstract. This is especially true when dealing with emotions, psychology, societal or cultural issues, philosophical conundrums (the meaning of life, etc.), that now, in today's more technologically oriented world, are part of even the elementary learning stream (Bogards and Laufer-Dvorkin, 53-5).
Note the frequency and use of idiom in this brief dialog illustraing the above:
Jose:
Hi there! I see you're hitting the books as usual.
Andre:
I didn't have a chance to go over the material we studied yesterday. I am, however, at the end of my rope. I can't remember the grammar points we studied. I know you've got a mind like a steel trap, but I can't even think of the phrase meanting "to think something over," but it's on the tip of my tongue."
Jose:
I think you mean "to mullsomething over" (Francis, 50).
Conlcusions: Language awareness has a very robust meaning in the contemporary world, especially for ESL learners. It means discussing and understand the various shades of English and how those shades can convey a more deeper meaning that that of the simple conveyance of information from point a to point b (either speaker to speaker, speaker to audience, or book to audience). The more context is observed in idiomatic instruction, the more insights students will have in learning the new language. Because English is so heavily influened by metaphor and idiom, it is almost impossible not to teach the wide range of idiomatic expressions to new learners. In addition, however, learning idioms and idiomatic expressions does far more than increase vocabulary — it increases cognition and being able to "think" in the new language. Too, because idioms occur so naturally within necessary responses, ("you could've fooled me," "it was the lesser of two evils," etc.), there is far more to their use than simple memorization. Instead, as English moves into a lingua franca situation in global economics and politics, students of English need to understand idioms in order to respond and understand context as well as fact. Not doing so reduces ESL speakers to a reduced form of English and a larger scenario of uncomfortability within community, school, and therefore, culture (O'Keeffe, McCarthy and Carter, 90-8).
Lesson Ideas- Teaching idioms can be difficult and challenging simply because they must be memorized within a new cultural setting. Depending on the level of the student, it may be necessary to provide more or less explanation about the why. In other cases, simple memorization is really the only way to increase the use; making it a game; showing how used in prose, and practicing in writing and speaking will often help. However, it is wise to limit idiomatic lessons to under ten (10) idioms at a time, and to concentrate on those in most frequent usage (e.g. His dog is about 8 years old (about meaning approximately); it's all over — we can go home now (meaning completed): You'd better brush up on your math skills (meaning study again, or finally learn something correctly). Some techniques that have been successful are listed below.
Introduce 3-5 for younger and 5-8 for older, idioms at a time using the tollowing format (Swick):
Example: Idiom "to see eye-to-eye"
Meaning: To agree on something
Usage: Usually as a verb phrase
Model: We can sign the contract now. We see eye-to-eye.
Cue: Two friends are arguing.
Response: Students make up sentences from cue.
Original sentence: Students find new sentence to use.
Use a variety of written exercises to support and buttress new idioms. It is helpful if student keep an Idiom Dictionary of their own in a notebook, or flashcards in which they can alphabetize by beginning word in an idiom.
Review the idiomatic meaning of "about, the complete the sentences with an infinitive phrase that makes sense.
Example: He was about to leave for school:
My mother was about ____ twenty-two when I was born.
Let me know when the doctor is about ____ to begin, to leave, to operate, etc.
Write X number of sentences using the idiom "about."
As students become more advanced you can vary the complexity of the grammar when dealing with idioms.
Using the sentence below, write 4 questions with the interrogatives given. "One of the friends probably won't feel like going fishing tomorrow." (Pre teach — the phrase "to feel like" has nothing to do with feeling, but rather used as "to wish" and usually followed by a gerund (walking, taking, arguing, etc.)
WHERE — Where will one of the friends probably not feel like going tomorrow?
WHEN — When will one of the friends probably not like going fishing?
HOW MANY — How many friends will probably not feel like going fishing tomorrow?
WHY — Why will one of the friends probably not feel like going fishing tomorrow?
Rewrite the sentences below in the TENSES given. Note that in this case, the example sentence is in the passive voice. (Pre-Teach: "To fire" has nothing to do with the element of fire; it refers to someone being discharged or losing their job.) "John is fired by the owner himself." Or "The owner himself fired John."
PAST — was fired
PRESENT PERFECT — has been fired
PAST PERFECT — had been fired
FUTURE — will be fired
FUTURE PERFECT — will have been fired
Match game. List idioms and then definitions, make a game of timing who can find the most first, etc.
a. To put up with
b. red tape
c. right away
d. To know the ropes
e. To run out of
f. from scratch, etc.
From the very start or beginning
____ 2. To be properly trained
____ 3. To have to endure.. etc.
REFERENCES
Bogards and Laufer-Dvorkin. Vocabulary in a Second Language. Philadelphia, PA: John Benjamins, 2004.
Cacciari and Levorato. "How Children Understand Idioms in Discourse." Journal of Child Language 16.1 (1989): 387-405.
Evans and Pourcel. New Directions in Cognitive Linguistics. Philadelphia, PA: John Benjamin, 2009.
Francis, E. A Year in the Life of an ESL Student. Victoria, BC: Trafford Publications, 2008.
Gibbs, R.W. "Skating on Thin Ice: Literal Meaning and Understanding Idioms in Conversations.." Discource Processes 9.1 (1986): 17-30.
Harley, T. The Pscyhology of Language: From Data to Theory. East Sussex, UK: Pscyhology Press, 2001.
Martin, G. "As Easy as Pie." Feburary 2010. The Phrase Finder. November 2010 .
Nippold and Martin. "Idiom Interpretation in Isolation vs. Context." Journal of Speech and Hearing Research 32.2 (1989): 59-66.
O'Keeffe, McCarthy and Carter. From Corpus to Classroom: Laguage Use and Laguage Teaching. Cambridge: Cambridge University Press, 2007.
Putz, Ptz and Sicola. Cognitive Processing in Second Language Acquisition. Philadelphia, PA: John Benjamin, 2010.
Saeed, J. Semantics. 2nd. Oxford: Blackwell, 2003.
Swick, E. American Idioms and Phrases. New York: Barrons, 1999.
Watkins, D. The Idiom Adventure. Trenton, NJ: Pearson ESL, 2001.
---
Are you busy and do not have time to handle your assignment? Are you scared that your paper will not make the grade? Do you have responsibilities that may hinder you from turning in your assignment on time? Are you tired and can barely handle your assignment? Are your grades inconsistent?
Whichever your reason is, it is valid! You can get professional academic help from our service at affordable rates. We have a team of professional academic writers who can handle all your assignments.
Plagiarism free papers
Timely delivery
Any deadline
Skilled, Experienced Native English Writers
Subject-relevant academic writer
Adherence to paper instructions
Ability to tackle bulk assignments
Reasonable prices
24/7 Customer Support
Get superb grades consistently
Online Academic Help With Different Subjects
Literature
Students barely have time to read. We got you! Have your literature essay or book review written without having the hassle of reading the book. You can get your literature paper custom-written for you by our literature specialists.
Finance
Do you struggle with finance? No need to torture yourself if finance is not your cup of tea. You can order your finance paper from our academic writing service and get 100% original work from competent finance experts.
Computer science
Computer science is a tough subject. Fortunately, our computer science experts are up to the match. No need to stress and have sleepless nights. Our academic writers will tackle all your computer science assignments and deliver them on time. Let us handle all your python, java, ruby, JavaScript, php , C+ assignments!
Psychology
While psychology may be an interesting subject, you may lack sufficient time to handle your assignments. Don't despair; by using our academic writing service, you can be assured of perfect grades. Moreover, your grades will be consistent.
Engineering
Engineering is quite a demanding subject. Students face a lot of pressure and barely have enough time to do what they love to do. Our academic writing service got you covered! Our engineering specialists follow the paper instructions and ensure timely delivery of the paper.
Nursing
In the nursing course, you may have difficulties with literature reviews, annotated bibliographies, critical essays, and other assignments. Our nursing assignment writers will offer you professional nursing paper help at low prices.
Sociology
Truth be told, sociology papers can be quite exhausting. Our academic writing service relieves you of fatigue, pressure, and stress. You can relax and have peace of mind as our academic writers handle your sociology assignment.
Business
We take pride in having some of the best business writers in the industry. Our business writers have a lot of experience in the field. They are reliable, and you can be assured of a high-grade paper. They are able to handle business papers of any subject, length, deadline, and difficulty!
Statistics
We boast of having some of the most experienced statistics experts in the industry. Our statistics experts have diverse skills, expertise, and knowledge to handle any kind of assignment. They have access to all kinds of software to get your assignment done.
Law
Writing a law essay may prove to be an insurmountable obstacle, especially when you need to know the peculiarities of the legislative framework. Take advantage of our top-notch law specialists and get superb grades and 100% satisfaction.
What discipline/subjects do you deal in?
We have highlighted some of the most popular subjects we handle above. Those are just a tip of the iceberg. We deal in all academic disciplines since our writers are as diverse. They have been drawn from across all disciplines, and orders are assigned to those writers believed to be the best in the field. In a nutshell, there is no task we cannot handle; all you need to do is place your order with us. As long as your instructions are clear, just trust we shall deliver irrespective of the discipline.
Are your writers competent enough to handle my paper?
Our essay writers are graduates with bachelor's, masters, Ph.D., and doctorate degrees in various subjects. The minimum requirement to be an essay writer with our essay writing service is to have a college degree. All our academic writers have a minimum of two years of academic writing. We have a stringent recruitment process to ensure that we get only the most competent essay writers in the industry. We also ensure that the writers are handsomely compensated for their value. The majority of our writers are native English speakers. As such, the fluency of language and grammar is impeccable.
What if I don't like the paper?
There is a very low likelihood that you won't like the paper.
Reasons being:
When assigning your order, we match the paper's discipline with the writer's field/specialization. Since all our writers are graduates, we match the paper's subject with the field the writer studied. For instance, if it's a nursing paper, only a nursing graduate and writer will handle it. Furthermore, all our writers have academic writing experience and top-notch research skills.
We have a quality assurance that reviews the paper before it gets to you. As such, we ensure that you get a paper that meets the required standard and will most definitely make the grade.
In the event that you don't like your paper:
The writer will revise the paper up to your pleasing. You have unlimited revisions. You simply need to highlight what specifically you don't like about the paper, and the writer will make the amendments. The paper will be revised until you are satisfied. Revisions are free of charge
We will have a different writer write the paper from scratch.
Last resort, if the above does not work, we will refund your money.
Will the professor find out I didn't write the paper myself?
Not at all. All papers are written from scratch. There is no way your tutor or instructor will realize that you did not write the paper yourself. In fact, we recommend using our assignment help services for consistent results.
What if the paper is plagiarized?
We check all papers for plagiarism before we submit them. We use powerful plagiarism checking software such as SafeAssign, LopesWrite, and Turnitin. We also upload the plagiarism report so that you can review it. We understand that plagiarism is academic suicide. We would not take the risk of submitting plagiarized work and jeopardize your academic journey. Furthermore, we do not sell or use prewritten papers, and each paper is written from scratch.
When will I get my paper?
You determine when you get the paper by setting the deadline when placing the order. All papers are delivered within the deadline. We are well aware that we operate in a time-sensitive industry. As such, we have laid out strategies to ensure that the client receives the paper on time and they never miss the deadline. We understand that papers that are submitted late have some points deducted. We do not want you to miss any points due to late submission. We work on beating deadlines by huge margins in order to ensure that you have ample time to review the paper before you submit it.
Will anyone find out that I used your services?
We have a privacy and confidentiality policy that guides our work. We NEVER share any customer information with third parties. Noone will ever know that you used our assignment help services. It's only between you and us. We are bound by our policies to protect the customer's identity and information. All your information, such as your names, phone number, email, order information, and so on, are protected. We have robust security systems that ensure that your data is protected. Hacking our systems is close to impossible, and it has never happened.
How our Assignment  Help Service Works
You fill all the paper instructions in the order form. Make sure you include all the helpful materials so that our academic writers can deliver the perfect paper. It will also help to eliminate unnecessary revisions.
2.      Pay for the order
Proceed to pay for the paper so that it can be assigned to one of our expert academic writers. The paper subject is matched with the writer's area of specialization.
3.      Track the progress
You communicate with the writer and know about the progress of the paper. The client can ask the writer for drafts of the paper. The client can upload extra material and include additional instructions from the lecturer. Receive a paper.
4.      Download the paper
The paper is sent to your email and uploaded to your personal account. You also get a plagiarism report attached to your paper.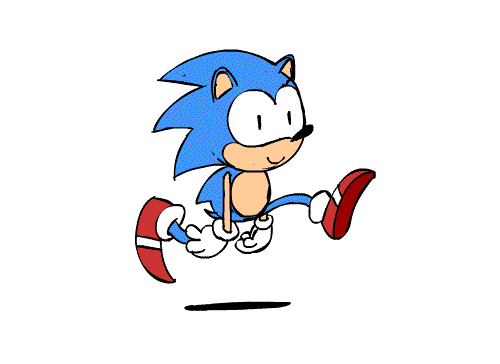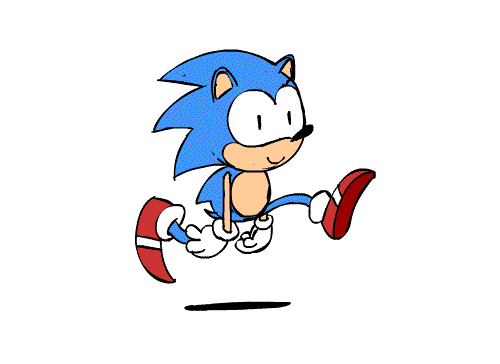 PLACE THIS ORDER OR A SIMILAR ORDER WITH US TODAY AND GET A PERFECT SCORE!!!
---