Racism in Australian Sports
History of racism in Australia
Self-identity when approached from the concept of sociological perspective identifies it with a reciprocal relationship between the self and society. The influence of self to the society is through the actions of individuals, hence creating networks, groups, institutions and organizations. On the other hand the society has influence to self by its ways of shared language as well as meaning that makes one to take the role of others, participate in social interaction, and reflect oneself as an object. The core of selfhood has been constituted through the later process of reflexivity. Since the self appears in and is reflective of society, the understanding of self in terms of sociological approach and its part reveals that we as well have to understand the society where the self is acting and we should always remember in this event that the action of self is many a times in a social context in which other self exist.
Introduction
Racism in sport has been an issue in Australia even though all Australians of various color, race as well as ethnic origin had united as one in their participation in cheering home Cathy Freeman to gold in the final of the Sydney Olympic Games 400 metres. Sports and sporting forms the ultimate cross-cultural mixing pot in Australia. It has established platform where respect for ability and the camaraderie of teamwork overcomes intolerance and exclusion, where the people cheer their champions without considering the color, of the sound of their sir name or the color of their skin.
According to researches, even though racist attitudes tend to have still been largely manifested, it has as well considerably reduced in terms of overt racist behavior, the reason behind it is considered to be due to development of strong social norms against openly expressing racist views. This change of attitude has gained support from comprehensive racial discrimination laws administered by the Human Rights and Equal Opportunity Commission (HREOC) at a federal level without forgetting the state and territory anti-discrimination commissions. Other researches on the other hand point out those social norms have not been well developed in every section of Australian coexistence, for instance in the sporting arena.
Within the sporting activities of Australia, which has been expected to be the fore front of fighting against the racism, it has been the opposite over the century. For instance, Eddie Gilbert who was a Queensland fast bowler and took 5 for 65 against the touring West Indies in 1929 and who once bowled Sir Donald Bradman for a duck in 1931, came to be excluded from higher honors with the reason behind it happened to be his indigenous background; another evidence was Duong Nicholls, the champion Fitzroy Australian rules football winger who later became the governor of South Australia found himself rejected by blue-blood Carlton in the late 1920s that he was smelling. In those early years of Australia's federation to the dominant culture the idea of racist abuse tended to be legitimate and normal, and was seen as a part of playing the game, (McNamara L, 2000).
The Australian federal laws have been established with the aim of protecting people against racial discrimination in sports as well as other areas. HREOC administers "Racial Discrimination Act 1975 (Cth) (RDA) that makes sure that people have to be equally treated no matter their color, race, descent, background, ethnic origin. Through the racial Hatred Act 1995(Cth) it provide a platform where people are able to air complaints whenever they have been racially offended or have faced abusive behavior.
The aim of the RDA is to create a balance between the right to communicate freely and the right to live free from vilification. Every state and territory are as well having a legislation that put it to be unlawful to discriminate or harass based on an individuals' color, race, ethnic or ethno-religious background, national and ethnic background. This as well applies in a sporting organization in case the individuals who represent the organization for example, board members, coaches, officials, mangers and others, happens to behave unlawfully when they are in their duties. It is the obligation of the sporting organization to make sure that they prevent any unlawful act: They can do this through establishing policies and procedures, codes of conduct as well as offering education and training to its members for them to avoid such situation arising that could make them liable.
Majorly the obstacles that is experienced within the sport could be discrimination, racism, vilification or harassment by spectators directed at players, by player directed to other players or in form of racist behavior among spectator groups who are rival that could change into violence and disruption within the sporting. Some other can be actions of the media commentators, coaches and sporting officials, ( McNamara L, 2001).
Colin Tatz's observation in his book "Aborigines in sports" defines that they tend to be Australians when they are winning while at other times tthey are define as Aborigines revealing the way Aborigines. For many indigenous sportsmen and women to have managed to overcome racial prejudices, it has been a great courage for them to have done well in their chosen sport, (Colin Tatz, 1980). Because of their efforts, there has been change where the sporting community is now showing a greater understanding to the challenges that are facing the Aborigines players. Their good achievement has been a key for narrowing the barriers thus making them the role models for Indigenous and non-Indigenous people alike.
Various efforts have been made in trying to end the differences, like for example; the 2007 federal funded initiative "Sporting Chance-School-Based Sports Academies." Under it more than twenty sporting academies have been established having the objective of improving attendance, retention as well as literacy of Aboriginal students in across Australia especially in sporting-based programs that tend to be supplemented by academic activities. A research was done on the longitudinal impact of one of the programs concerning the educational outcomes, school climate psycho-social drivers on Aboriginal students.
Based on the sport academy, Girri Sports Academy for Indigenous Students has 130 enrolled students currently and is located in Western NSW. The Strategy involves has been influenced by self-efficacy, self-concept, as well identity theory and research. The employed research uses multi-method and multi-occasion multi-cohort (MCMO) methodology. The focus of quantitative data is on students questionnaire that is always administered every start of their calendar every year which is in November for a period of two years based on the multiple cohorts of students that take part in the Girri sports academy. The academic outcomes of students in English, Mathematics and PD/H/PE will be traced over the two-year period and retention data sourced from school records.
Some of the finding indicates that NSW, 51% of the Indigenous students happened to remain at school for the purpose of completing their year 12. On the other hand, the figure of the Western NSW, seems to be less indicating only 29% of the Indigenous students managing to complete year 12. This can be linked to the idea that Aboriginal students in the Western tend to limit their future life choices, further study possibilities that they have, and the number of career opportunities. As much as various strategies have been tried out within the Western NSW region, the retention data has failed to rise up for past years. The factors have been associated with individual student support, failure of coordinated approach that addresses retention issue, engagement strategies as well as quality teaching.
The research has been as well based on the self-concept as an important part of the adolescent development and that plays a very significant role in educational outcomes. The development of sports skills in addition to their participation in sports forms subsidiary outcomes, (Marsh, H.W. et.al, 1998). Together with other academies, their educational programs and strategies tend to be broad and it crosses variety of government sectors. Like these academies delivers career, sports coaching and training, sport science and sport medicine courses, traineeships, vocational qualifications, umpiring and club management programs. This is as well to determine the impact of sporting of the Sporting Chance initiative on students' outcomes on improved literacy and increased retention and attendance rates.
Just like Girri Sport Academy their investigation provides an evaluation on the first year of a longitudinal study that tests the Sporting Chance initiative impact on the outcome of the students towards their improved literacy and increased retention. The investigation as well include examining the impact of change in motivation, school belonging and academic resilience on outcome. Different domains are used by Girri Sports Academy in developing self-efficacy of the students. On top it tries to, foster competencies across a number of domains-emotional, behavioral and cognitive; develop positive relationships; nurture a clear and positive identity; provide opportunity for social involvement; and, foster a belief in the future.
Amongst the focus of the intervention strategies, enhancing self-efficacy of the students in academic achievements seems to be of importance. Some researchers describe self-efficacy as a belief that one has concerning someone's capabilities, therefore these may inturn improves personal well being in different ways. The Girri Girii Sport Academy enters the academy with high self-efficacy. Generally it has been believed that students with positive-identity are possibly to be associated with the success of the school and in order for the school to attain a positive self-identity then the students have no option except perceiving value in schooling.
According to (Craven, 1989)), the aspiration of evaluated Indigenous students as well as the results based on the self-concept indicates that of course indigenous students do have lower self-concept as derived from the academic facets of self-concept. Other researchers have associated identity to vocational education and illustrate that individuals tend to connect to the practices of their communities by valuing place and its learning impacts. There suggestion is on effective programs in vocational education, incorporate a place within the learning process as well as capitalizing on whatever has been brought by the learners.
The applied intervention by the Sporting Chance Program entails factors that have been suggested in research findings that do contribute to the development of positive self-identity young Indigenous students. Such factors are: role models- especially Indigenous role models; school systems and activities vocational education, curriculum and indigenous cultural events; significant people within the school included in the program; and family and wider Indigenous community.
From the intervention students have the opportunity of becoming peer leaders in educating primary partners new skills in sporting as well as young leaders in Indigenous cultural events. Within the program the coordinator has a significant role to play in delivering a quality teaching program which engages the students including curriculum and vocational education which result to receiving credential across a range of areas by the students like in referee tickets, first aid among others.
Another evaluation regarding the impact of Playing for success, a program of United Kingdom schools, having the outcome the same as the one of Sporting Chance found that to select a student will definitely benefit in developing a positive ethos thus encouraging and welcomes students, as well as emphasizing personalized learning with constant feedback hence contributing a lot to the program's success and outcome of the students, (Marsh, H.W., Byrne, B.M., & Shavelson, R., 1998). The same ethos was established earlier. The concept is from believing that when students stay in school longer there will be a greater opportunity for them in gaining employment, further education and training, hence they experience improved life choices.
According to (Twigger-Ross and Uzzell, 1996), feeling of self-efficacy will be maintained in case the environment facilitates or does not interfere with an individual daily lifestyle. It is also believed that from taking part in extra-curricular activities, one will be in apposition of having a stronger sense of belonging resulting to development of an identity of a place. It is a fact that students who develop a positive relationship with a school will most likely complete year 12. The Girri Sports Academy establishes a platform where students can be involved in various co-curriculum activities. All through the year, students in the academy may participate in sporting opportunities, camps, and excursions.
A number of factors that contribute to a greater commitment and connection of schools exist. A positive self-identity (who we are and what our mind think we are) will always bring an improved outcome for Indigenous students. Various factors are involved on the impacting the outcomes of Indigenous students, for example, 'significant others' or vicarious experience provided by role models. The other factors are: teacher, school, support, curriculum, models as well as encouragement that are given by community, peers and family members. Apart from these there are curriculum issues such as cultural understanding, vocational education and career education. The entire factors tend to be part of delivery of the academy.
Most of the Indigenous go through more challenges on their journey to adulthood as well as in their socio-economic exclusion, youth suicide, lower life expectancy and especially barriers to access employment. It is of importance for young people to be provided with opportunities that can assist them in meeting the challenges on their journey. Just like the Girri Sport Academy, through sports, support the building of strong communities where every member becomes respected and valued thus making them to develop leadership skills, and team work in the process of learning through sports and structured activities sequenced that they can apply in building on previous experience, and creating a bond with the community. Students who are in the sport academy work with the primary school partners very closely in making sure that they build upon sports skills. They are also involved in strengthening community in terms of regular community meeting where they invite guest (various people of the community).
Conclusion
Sports have largely contributed to the reduction of the gap between the aboriginal with others. As much as it does this, it as well contribute a lot to the academic success of the Aboriginal initiatives such as the one of Girri Sports Academy. It has gained the confidence of such individuals through exposing them to the public as equally of worth people. Through sports the people have learnt to respect them during the sports and even cheer and call their names as one of their own; though to some extend it ends immediately the sports ends while a few learns to appreciate them even further. This has portrayed greatly the extend of racism that exist in Australia which calls for strong intervention to find a way of stopping it. Through the lay down acts in the bill of rights, there is hope to the Aboriginal that the manner of racism that they are experiencing will come to an end. There have been well defined rules and regulations with penalties for the individuals who are found to violate them thus it protects people of the Aboriginal origin from segregation and other kinds of racism from happening. When the sport has developed self-efficacy or self-identity in an individual through the existing academies then the Aboriginal will be in a position to develop much better in their educational levels and in the society.
Reference
Colin Tatz, (1980). Aborigines in sport, Australian Society for Sport History, Retrieved August 24, 2012 from http://www.la84foundation.org/SportsLibrary/ASSHSSH/ASSHSSH03.pdf
Colin Tatz, (1995). "Obstacle Race: Aborigines in Sport." Retrieved August 24, 2012 from http://www.hreoc.gov.au/racial_discrimination/whats_the_score/pdf/introduction.pdf
Craven, R.G. (1989). An examination of self-concept: The interrelationship of teachers', parents and children's perceptions of self-concept, and their influence in enhancing
self-concept. Unpublished B.A. Honours Thesis, University of Sydney, Australia. Retrieved August 25, 2012 from http://www.aare.edu.au/99pap/bur99425.htm
Marsh, H.W., Byrne, B.M., & Shavelson, R. (1998). A multifaceted academic self-concept:
Its hierarchical structure and its relation to academic achievement. Journal Of Educational Psychology, Retrieved August 25, 2012 from http://ehlt.flinders.edu.au/education/iej/articles/v7n4/green/paper.pdf
McNamara L, (2000) 'Tackling Racial Hatred: Conciliation, Reconciliation and Football' in Australian Journal of Human Rights. Retrieved August 25, 2012 from http://www.hreoc.gov.au/racial_discrimination/guide_law/index.html.
McNamara L, (2001) 'on the field and off the field: Sport and Racial Hatred', Paper for the Racism and Civil Society: A national summit on racism, Canberra. Retrieved August 25, 2012 from http://www.hreoc.gov.au/racial_discrimination/conferences/worldconference/mcnamara.html
Purdie, N (2000) 'Self-Identity for Indigenous Students and Its Relationship to School
Outcomes' Commonwealth Department of Education and Training & Youth Affairs.
Retrieved http://ehlt.flinders.edu.au/education/iej/articles/v7n4/green/paper.pdf
Twigger-Ross, C.L. & Uzzell, D.L. (1996). 'Place and Identity processes', Journal of Environmental Psychology, vol.16,pp 205-220. Retrieved August 25, 2012 from http://www.aare.edu.au/08pap/con08748.pdf
---
Are you busy and do not have time to handle your assignment? Are you scared that your paper will not make the grade? Do you have responsibilities that may hinder you from turning in your assignment on time? Are you tired and can barely handle your assignment? Are your grades inconsistent?
Whichever your reason is, it is valid! You can get professional academic help from our service at affordable rates. We have a team of professional academic writers who can handle all your assignments.
Plagiarism free papers
Timely delivery
Any deadline
Skilled, Experienced Native English Writers
Subject-relevant academic writer
Adherence to paper instructions
Ability to tackle bulk assignments
Reasonable prices
24/7 Customer Support
Get superb grades consistently
Online Academic Help With Different Subjects
Literature
Students barely have time to read. We got you! Have your literature essay or book review written without having the hassle of reading the book. You can get your literature paper custom-written for you by our literature specialists.
Finance
Do you struggle with finance? No need to torture yourself if finance is not your cup of tea. You can order your finance paper from our academic writing service and get 100% original work from competent finance experts.
Computer science
Computer science is a tough subject. Fortunately, our computer science experts are up to the match. No need to stress and have sleepless nights. Our academic writers will tackle all your computer science assignments and deliver them on time. Let us handle all your python, java, ruby, JavaScript, php , C+ assignments!
Psychology
While psychology may be an interesting subject, you may lack sufficient time to handle your assignments. Don't despair; by using our academic writing service, you can be assured of perfect grades. Moreover, your grades will be consistent.
Engineering
Engineering is quite a demanding subject. Students face a lot of pressure and barely have enough time to do what they love to do. Our academic writing service got you covered! Our engineering specialists follow the paper instructions and ensure timely delivery of the paper.
Nursing
In the nursing course, you may have difficulties with literature reviews, annotated bibliographies, critical essays, and other assignments. Our nursing assignment writers will offer you professional nursing paper help at low prices.
Sociology
Truth be told, sociology papers can be quite exhausting. Our academic writing service relieves you of fatigue, pressure, and stress. You can relax and have peace of mind as our academic writers handle your sociology assignment.
Business
We take pride in having some of the best business writers in the industry. Our business writers have a lot of experience in the field. They are reliable, and you can be assured of a high-grade paper. They are able to handle business papers of any subject, length, deadline, and difficulty!
Statistics
We boast of having some of the most experienced statistics experts in the industry. Our statistics experts have diverse skills, expertise, and knowledge to handle any kind of assignment. They have access to all kinds of software to get your assignment done.
Law
Writing a law essay may prove to be an insurmountable obstacle, especially when you need to know the peculiarities of the legislative framework. Take advantage of our top-notch law specialists and get superb grades and 100% satisfaction.
What discipline/subjects do you deal in?
We have highlighted some of the most popular subjects we handle above. Those are just a tip of the iceberg. We deal in all academic disciplines since our writers are as diverse. They have been drawn from across all disciplines, and orders are assigned to those writers believed to be the best in the field. In a nutshell, there is no task we cannot handle; all you need to do is place your order with us. As long as your instructions are clear, just trust we shall deliver irrespective of the discipline.
Are your writers competent enough to handle my paper?
Our essay writers are graduates with bachelor's, masters, Ph.D., and doctorate degrees in various subjects. The minimum requirement to be an essay writer with our essay writing service is to have a college degree. All our academic writers have a minimum of two years of academic writing. We have a stringent recruitment process to ensure that we get only the most competent essay writers in the industry. We also ensure that the writers are handsomely compensated for their value. The majority of our writers are native English speakers. As such, the fluency of language and grammar is impeccable.
What if I don't like the paper?
There is a very low likelihood that you won't like the paper.
Reasons being:
When assigning your order, we match the paper's discipline with the writer's field/specialization. Since all our writers are graduates, we match the paper's subject with the field the writer studied. For instance, if it's a nursing paper, only a nursing graduate and writer will handle it. Furthermore, all our writers have academic writing experience and top-notch research skills.
We have a quality assurance that reviews the paper before it gets to you. As such, we ensure that you get a paper that meets the required standard and will most definitely make the grade.
In the event that you don't like your paper:
The writer will revise the paper up to your pleasing. You have unlimited revisions. You simply need to highlight what specifically you don't like about the paper, and the writer will make the amendments. The paper will be revised until you are satisfied. Revisions are free of charge
We will have a different writer write the paper from scratch.
Last resort, if the above does not work, we will refund your money.
Will the professor find out I didn't write the paper myself?
Not at all. All papers are written from scratch. There is no way your tutor or instructor will realize that you did not write the paper yourself. In fact, we recommend using our assignment help services for consistent results.
What if the paper is plagiarized?
We check all papers for plagiarism before we submit them. We use powerful plagiarism checking software such as SafeAssign, LopesWrite, and Turnitin. We also upload the plagiarism report so that you can review it. We understand that plagiarism is academic suicide. We would not take the risk of submitting plagiarized work and jeopardize your academic journey. Furthermore, we do not sell or use prewritten papers, and each paper is written from scratch.
When will I get my paper?
You determine when you get the paper by setting the deadline when placing the order. All papers are delivered within the deadline. We are well aware that we operate in a time-sensitive industry. As such, we have laid out strategies to ensure that the client receives the paper on time and they never miss the deadline. We understand that papers that are submitted late have some points deducted. We do not want you to miss any points due to late submission. We work on beating deadlines by huge margins in order to ensure that you have ample time to review the paper before you submit it.
Will anyone find out that I used your services?
We have a privacy and confidentiality policy that guides our work. We NEVER share any customer information with third parties. Noone will ever know that you used our assignment help services. It's only between you and us. We are bound by our policies to protect the customer's identity and information. All your information, such as your names, phone number, email, order information, and so on, are protected. We have robust security systems that ensure that your data is protected. Hacking our systems is close to impossible, and it has never happened.
How our Assignment  Help Service Works
You fill all the paper instructions in the order form. Make sure you include all the helpful materials so that our academic writers can deliver the perfect paper. It will also help to eliminate unnecessary revisions.
2.      Pay for the order
Proceed to pay for the paper so that it can be assigned to one of our expert academic writers. The paper subject is matched with the writer's area of specialization.
3.      Track the progress
You communicate with the writer and know about the progress of the paper. The client can ask the writer for drafts of the paper. The client can upload extra material and include additional instructions from the lecturer. Receive a paper.
4.      Download the paper
The paper is sent to your email and uploaded to your personal account. You also get a plagiarism report attached to your paper.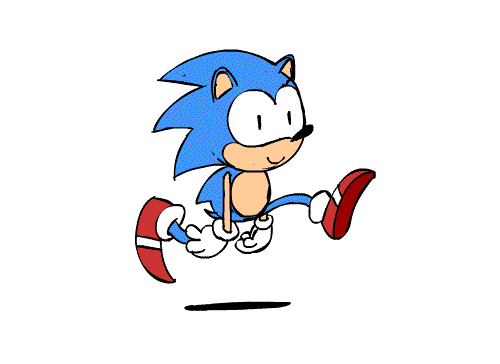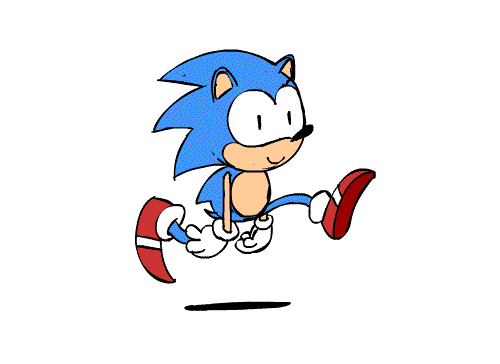 PLACE THIS ORDER OR A SIMILAR ORDER WITH US TODAY AND GET A PERFECT SCORE!!!
---