Reparations
Are Americans of African decent entitled to compensation for the American South's slavery past? Does the American government owe people whose ancestors were slaves reparations in the form of money, land or capitol goods? Many African-Americans and white liberals feel that black Americans are owed something and a movement in this country has been stirring for a while agitating for forced reparations by the U.S. government. (Conyers 2003) This paper will argue that reparations for slavery should not occur. It will be shown why reparations are wrong and how reparations would ultimately cause deeper divisions in our society then already exist.
Today there are increasing numbers of black professionals and scholars advocating reparations for slavery. Black lawyers have filed lawsuits against the federal government and companies that have profited from slavery. In 1989, Congressional representative John Conyers introduced H.R. 40 titled, "Commission to Study Reparation Proposals for African-Americans Act." The bill states that its purpose is:
To acknowledge the fundamental injustice, cruelty, brutality, and inhumanity of slavery in the United States and the 13 American colonies between 1619 and 1865 and to establish a commission to examine the institution of slavery, subsequent de jure and de facto racial and economic discrimination against African-Americans, and the impact of these forces on living African-Americans, to make recommendations to the Congress on appropriate remedies, and for other purposes."
The bill has yet to be passed in Congress but Congressman Conyers has continued to introduce the bill every year since 1989 in his quixotic quest to force America to legitimize the quest for reparations. Advocates for slavery reparations say their cause would not be necessary if the U.S. government would have followed through on the promises and legislation of the Reconstruction Era. (Lewin 2001) In 1865, the federal government established the Freedmen's Bureau, which offered food and medical care to former slaves. However, the bureau was poorly funded and closed in 1872 Many diverse organizations support the concept of providing reparations to African-Americans including the NAACP, (Mfume 2001), the Rainbow Coalition, (Jackson 2003), and Campus Action (Damu 2003).
Slavery was a heinous form of exploitation that existed mostly in the southern part of United States from the late 1600 until 1865. However, no single group was solely responsible for the sin of slavery during this time. Black Africans and Arabs on the continent of Africa participated in the enslavement of fellow Africans for profit (Horowitz 2001). In addition to white slave holders in the ante-bellum United States, there was an estimated 3,000 slave owners in the U.S. who were of African decent (Horowitz). Since both Africans and Arabs in Africa, as well as fellow blacks in the United States, participated in the slave trade, to apportion blame strictly on Americans of European decent for the crime of slavery is factually incorrect and patently unfair. Unless history was rewritten, to show that only one people from one area of the world was solely responsible for slavery then perhaps an argument about who was completely at fault could be made.
The benefits derived from slavery were not derived by just one group. One of the arguments in favor of reparations states that only whites have benefited from the work done by slaves in the 1800's. (Conyers) Whatever economic carryover of slave labor Americans enjoy today is enjoyed by all Americans. No single race or ethnic group is deprived of the economic benefits of past labor done by slaves, if any still exists. (Engerman, Inikori 1992) It cannot be argued that black Americans have always benefited fully in the American economic process, the argument can be made that the GNP of black Americans, if taken alone, would make African-Americans the 10th most economically powerful nation on earth. (Horowitz). Americans of African decent earn on average between 20 and 50 times what the average African earns on a yearly basis. Clearly, black Americans benefit from America's economic strengths.
The reparations movement wants America to pay for crimes committed over 150 years ago, crimes which most Americans have no direct connection. America, through years of immigration is a diverse, multi-ethnic country whose many races and cultures have had no direct or indirect experience of connection with the slavery of the past. It would be unethical to expect a 3rd generation Irish-American to pay extra taxes out his pocket for the crime of slavery that neither he, nor his ancestor who emigrated to our shores, ever took part in or benefited from. Even the large portion of Americans who buy into the arguments favoring group identity politics, and affirmative action programs that have sprung from them, are hard pressed to morally justify creation of a system of reparations. In fact, the NAACP's own internal poll among its members show that 71% are not in favor of the U.S. government studying the need for reparations for African-Americans (NAACP 2002).
There were approximately 350,000 mostly European-Americans who died in the Civil War, in part to end slavery. In spite of revisionist historical claims to contrary most people in the North knew that slavery was morally corrupt and needed to be ended. Both Northern and Southern abolitionists banged the drum daily for ending slavery in America. Claiming that America owes the ancestors of slaves' money for the past actions of a minority of Americans, does a disservice to the memories and the legacy of those who fought and died. Since there were black slave owning freemen who fought on the side of the Confederacy, should not their ancestors too be held financially responsible for compensation paid to today's African-Americans? (Isaacs 2003)
Historical precedents used by the reparations movement to justify a claim to reparations are invalid. Payments to Jewish survivors of the Holocaust, the Reagan era payment of $20,000 to Japanese-Americans and their families who had been placed in internment camps during WWII, and African-Americans who had been victims of the Tuskegee racial experiments regarding sexually transmitted diseases all had direct claims based on demonstrated injury in the first person. Immediate family members of those who were harmed also had legal and moral precedents to go by. Part of the reparations argument points out that family members who were not directly impacted by the wrongs for which money was paid is evidence that they too should be entitled to reparations money. The only way this case could be made is if they were direct, immediate descendents of slaves, which no African-American living today is old enough to lay claim too.
Randal Robinson's book on reparations, "The Debt," which has become a manifesto for the reparations movement, has as its subtitle, "What America Owes to Blacks." The subtitle itself shows that the claim made for reparations is based not on injury but on race. This comes back to an earlier point regarding identity politics and entitlements. If past injustices visited upon a race or ethnic group by a society requires the current generation in that society, no matter how far removed or connected, to pay a price then it would be reasonable to say that Egypt owes the Jews countless dollars in back wages and unshared profits for the building of the pyramids. As silly as that may sound, today's reparations advocates share the same logic.
If one were to make a claim based on injury perhaps the Jim Crow laws that were only abolished in the mid-60's would be a more rational starting point. Jim Crow laws were designed to discourage and disenfranchise blacks in the South from full and equal participation in the social fabric of America. But even then these laws only affected Southern blacks and would need to be shown to have directly harmed specific individuals who would then be the only legitimate claimants of money or other financial gain, from the government.
No evidence has yet been produced by respected and/or qualified economists that prove that living individuals have been adversely affected by a slave system that was ended over 150 years ago. (Engerman, Inikori) (Horowitz). Cleverly, reparations advocates do not always make the claim that today's descendents of slavery have been directly harmed by slavery. Indeed, Adjoa Aiyetoro, a legal consultant to the National Coalition of Blacks for Reparations in America, said, "We're not raising claims that you should pay us because you did something to us 150 years ago. We are saying that we are injured today by the vestiges of slavery, which took away income and property that was rightfully ours." (Levin, Itzkoff 1997) This begs the question then of why were blacks doing better in terms of positive gains in employment, education, and social structure 15 to 20 years after slavery then they seem to be doing today? In 1940, illegitimacy among blacks was 19%. From 1890 to 1940, blacks had a marriage rate slightly higher than whites. As of 1950, 64% black males 15 years and older were married, compared to today's 41%. (Levin, Itzkoff). In Philadelphia, in 1880, two-parent family structure was: black (75.2%), Irish (82.2%), German (84.5%) and native white Americans (73.1%). In other large cities such as Detroit, New York and Cleveland, roughly the same numbers were recorded. It has also been noted, (Levin, Itzkoff), that in Harlem between 1905 and 1925, only 3% of all families were headed by a woman under 30 and 85% of black children lived in two-parent families.
In 1997 illegitimacy among blacks was around 70%. In addition only 41% of black males 15 years and older were married, and only 36% of black children lived in two-parent families. These are among indicators of family instability and its associated socioeconomic factors such as high crime, welfare dependency and poor educational achievement is claimed to be the legacy and vestiges of slavery, for which black Americans are due reparations. But if these very real problems faced by blacks today are due to the past sins of slavery why was it not prevalent in the years following the end of slavery when blacks arguably had much less advantages and most started off with little more then the clothes on their back? If like baldness, the malady of slavery skips a generation, (or several in this case) why have not socialists studied this phenomenon? Clearly, the socio-pathologies that affect the black community today are generations removed from the practices and outcomes of slavery a century and a half ago.
Supporters of reparations cite economists who calculate the value of that debt, adjusted for inflation, at $1.4 trillion — and up. Moreover, that does not include the added trillions lost to black Americans after Emancipation the income they were denied because of legal segregation and discrimination. Slaves worked killingly long, hard hours for hundreds of years without so much as a fathering going into their pockets for their labors. In the abstract the case for paying reparations are profound and not without some merit. But with equal merit are the claims by those who argue against reparations. No white American alive today has ever owned a slave, and the vast majority of Americans are descended from non-slave owners. No black American alive today is a survivor of slavery, or the child, or even, with rare exceptions, the grandchild, of a survivor of slavery. (Horowitz) The nearly two and a half centuries during which human beings were treated as chattel are a sordid stain on our history. However, this fact cannot be said without also noting that it was Europeans who ended slavery, usually by force, throughout most of the world during the 1700s and 1800s. Even today where slavery is still practiced it is outside of the European and American realm of influence, such as in the Sudan. No living American is responsible for the stain of slavery from neither our past nor the blot of slavery currently still practiced in remote lands. In addition, none deserves to be punished for it.
Ultimately, some injustices cannot be repaired. Some debts cannot ever be paid. It would be hard to believe that the proponents of reparations do not mean to suggest that measly dollars, or in this case trillions of them, can retroactively purify the evil committed by those who bought and used Africans like cattle?
Works Cited
Brian Kuzma Black Month Should Be History 2/14/2002 http://www.cornellreview.org/viewart.cgi?num=125 Accessed April 19, 2003
Conyers John http://www.house.gov/conyers/news_reparations.htm Accessed April 19, 2003
Damu Jean web site article http://www.campusaction.net/news/fight_racism/reparations_article.htm2003
Engerman Stanley Inikori Joseph, The Atlantic Slave Trade: Effects on Economies, Societies, and Peoples in Africa, the Americas, and Europe, Duke University Press, 1992
Horowitz David, 2001 Uncivil Wars: The Controversy Over Reparations For Slavery; Encounter Books
Horowitz David Ten Reasons Why Reparations for Blacks is a Bad Idea for Blacks – and Racist Too FrontPageMagazine.com | January 3, 2001 http://www.frontpagemag.com/Articles/ReadArticle.asp?ID=1153
Isaacs Steve, web site http://www.louisville.edu/a-s/english/subcultures/colors/teal/sdisaa01/main.html Accessed April 19, 2003
Kong Deborah, AP Minority Issues Writer, Slavery reparations sparks debate among black scholars, activists., AP Worldstream, 05-16-2002.
Jackson Jessie Rainbow Colalition Web Stie http://www.rainbowpush.org/. Accessed April 19, 2003
Levin Michael Itzkoff Seymour Why Race Matters: Race Differences and What They Mean, Praeger Publishers, 1997
Lewin Tamar Calls for Slavery Restitution Getting Louder June 4, 2001 New York Times http://ocean.otr.usm.edu/~ddavies/courses/6-5-no1.htm. Accessed April 19, 2003
Mfume Kweisi press release July 13, 2001 http://www.naacp.org/news/releases/92ndconv071301.shtml Accessed April 19, 2003 Accessed April 19, 2003
NAACP Poll http://www.naacp.org/polls/results.php Accessed April 19, 2003
Thomas Legislative Information on the Internet, Library of Congress Web Site http://thomas.loc.gov/cgi-bin/queryAccessed 2003
Wharton Martha L. Ph.D "Promises Unfulfilled: 40 Acres And A Mule, And Other Tales of Reparations" http://www.thenorthstarnetwork.com/news/heritage/181575-1.html. Accessed 2003 therefore
Data-Qualifier-Claim
Russia has
Probably
Russia would violated 50 violate the of 52 international.
A proposed ban agreements on nuclear weapons since unless testing.
Warrant-Rebuttal
Past violations
The ban on nuclear are symptomatic weapons testing is of probable future significantly different violations from the violated agreements because
Backing
Other nations that had such record of violations continued such action; Expert X states that nations that have been chronic violators nearly always continue such acts; etc.
---
Are you busy and do not have time to handle your assignment? Are you scared that your paper will not make the grade? Do you have responsibilities that may hinder you from turning in your assignment on time? Are you tired and can barely handle your assignment? Are your grades inconsistent?
Whichever your reason is, it is valid! You can get professional academic help from our service at affordable rates. We have a team of professional academic writers who can handle all your assignments.
Plagiarism free papers
Timely delivery
Any deadline
Skilled, Experienced Native English Writers
Subject-relevant academic writer
Adherence to paper instructions
Ability to tackle bulk assignments
Reasonable prices
24/7 Customer Support
Get superb grades consistently
Online Academic Help With Different Subjects
Literature
Students barely have time to read. We got you! Have your literature essay or book review written without having the hassle of reading the book. You can get your literature paper custom-written for you by our literature specialists.
Finance
Do you struggle with finance? No need to torture yourself if finance is not your cup of tea. You can order your finance paper from our academic writing service and get 100% original work from competent finance experts.
Computer science
Computer science is a tough subject. Fortunately, our computer science experts are up to the match. No need to stress and have sleepless nights. Our academic writers will tackle all your computer science assignments and deliver them on time. Let us handle all your python, java, ruby, JavaScript, php , C+ assignments!
Psychology
While psychology may be an interesting subject, you may lack sufficient time to handle your assignments. Don't despair; by using our academic writing service, you can be assured of perfect grades. Moreover, your grades will be consistent.
Engineering
Engineering is quite a demanding subject. Students face a lot of pressure and barely have enough time to do what they love to do. Our academic writing service got you covered! Our engineering specialists follow the paper instructions and ensure timely delivery of the paper.
Nursing
In the nursing course, you may have difficulties with literature reviews, annotated bibliographies, critical essays, and other assignments. Our nursing assignment writers will offer you professional nursing paper help at low prices.
Sociology
Truth be told, sociology papers can be quite exhausting. Our academic writing service relieves you of fatigue, pressure, and stress. You can relax and have peace of mind as our academic writers handle your sociology assignment.
Business
We take pride in having some of the best business writers in the industry. Our business writers have a lot of experience in the field. They are reliable, and you can be assured of a high-grade paper. They are able to handle business papers of any subject, length, deadline, and difficulty!
Statistics
We boast of having some of the most experienced statistics experts in the industry. Our statistics experts have diverse skills, expertise, and knowledge to handle any kind of assignment. They have access to all kinds of software to get your assignment done.
Law
Writing a law essay may prove to be an insurmountable obstacle, especially when you need to know the peculiarities of the legislative framework. Take advantage of our top-notch law specialists and get superb grades and 100% satisfaction.
What discipline/subjects do you deal in?
We have highlighted some of the most popular subjects we handle above. Those are just a tip of the iceberg. We deal in all academic disciplines since our writers are as diverse. They have been drawn from across all disciplines, and orders are assigned to those writers believed to be the best in the field. In a nutshell, there is no task we cannot handle; all you need to do is place your order with us. As long as your instructions are clear, just trust we shall deliver irrespective of the discipline.
Are your writers competent enough to handle my paper?
Our essay writers are graduates with bachelor's, masters, Ph.D., and doctorate degrees in various subjects. The minimum requirement to be an essay writer with our essay writing service is to have a college degree. All our academic writers have a minimum of two years of academic writing. We have a stringent recruitment process to ensure that we get only the most competent essay writers in the industry. We also ensure that the writers are handsomely compensated for their value. The majority of our writers are native English speakers. As such, the fluency of language and grammar is impeccable.
What if I don't like the paper?
There is a very low likelihood that you won't like the paper.
Reasons being:
When assigning your order, we match the paper's discipline with the writer's field/specialization. Since all our writers are graduates, we match the paper's subject with the field the writer studied. For instance, if it's a nursing paper, only a nursing graduate and writer will handle it. Furthermore, all our writers have academic writing experience and top-notch research skills.
We have a quality assurance that reviews the paper before it gets to you. As such, we ensure that you get a paper that meets the required standard and will most definitely make the grade.
In the event that you don't like your paper:
The writer will revise the paper up to your pleasing. You have unlimited revisions. You simply need to highlight what specifically you don't like about the paper, and the writer will make the amendments. The paper will be revised until you are satisfied. Revisions are free of charge
We will have a different writer write the paper from scratch.
Last resort, if the above does not work, we will refund your money.
Will the professor find out I didn't write the paper myself?
Not at all. All papers are written from scratch. There is no way your tutor or instructor will realize that you did not write the paper yourself. In fact, we recommend using our assignment help services for consistent results.
What if the paper is plagiarized?
We check all papers for plagiarism before we submit them. We use powerful plagiarism checking software such as SafeAssign, LopesWrite, and Turnitin. We also upload the plagiarism report so that you can review it. We understand that plagiarism is academic suicide. We would not take the risk of submitting plagiarized work and jeopardize your academic journey. Furthermore, we do not sell or use prewritten papers, and each paper is written from scratch.
When will I get my paper?
You determine when you get the paper by setting the deadline when placing the order. All papers are delivered within the deadline. We are well aware that we operate in a time-sensitive industry. As such, we have laid out strategies to ensure that the client receives the paper on time and they never miss the deadline. We understand that papers that are submitted late have some points deducted. We do not want you to miss any points due to late submission. We work on beating deadlines by huge margins in order to ensure that you have ample time to review the paper before you submit it.
Will anyone find out that I used your services?
We have a privacy and confidentiality policy that guides our work. We NEVER share any customer information with third parties. Noone will ever know that you used our assignment help services. It's only between you and us. We are bound by our policies to protect the customer's identity and information. All your information, such as your names, phone number, email, order information, and so on, are protected. We have robust security systems that ensure that your data is protected. Hacking our systems is close to impossible, and it has never happened.
How our Assignment  Help Service Works
You fill all the paper instructions in the order form. Make sure you include all the helpful materials so that our academic writers can deliver the perfect paper. It will also help to eliminate unnecessary revisions.
2.      Pay for the order
Proceed to pay for the paper so that it can be assigned to one of our expert academic writers. The paper subject is matched with the writer's area of specialization.
3.      Track the progress
You communicate with the writer and know about the progress of the paper. The client can ask the writer for drafts of the paper. The client can upload extra material and include additional instructions from the lecturer. Receive a paper.
4.      Download the paper
The paper is sent to your email and uploaded to your personal account. You also get a plagiarism report attached to your paper.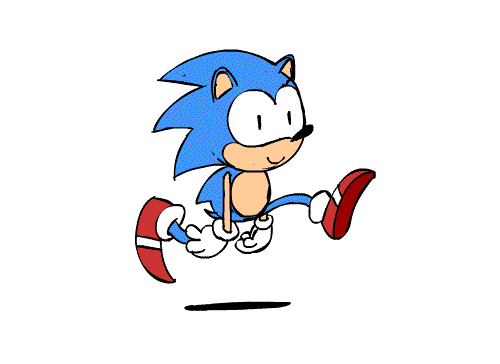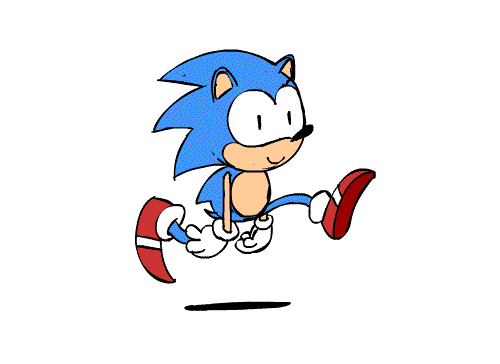 PLACE THIS ORDER OR A SIMILAR ORDER WITH US TODAY AND GET A PERFECT SCORE!!!
---