confidentiality, integrity and professionalism in the field of marriage and family therapy. The writer explores the issues and ethics surrounding family therapists and their obligation and duty to maintain the above qualities within their practice. There were 20 sources used to complete this paper.
For some families by the time they call the family therapist it is a last resort. They have spent months if not years trying to resolve the internal conflict on their own to no avail. In addition by the time they make that call for help one or more of the family members may have already given up and the therapy is a last ditch effort to save the marriage or family unit. For those who have not struggled for years but are making the call, it can be a court ordered situation which places all family members on the defense. They are embarrassed to be under a court order to seek help and they are not sure what the therapist is going to think of them and the actions that got them there. For still others the decision to seek therapy may have been put off because the participants are well-known in their community, perhaps famous and there is a concern if the word gets out reputations will be harmed. For the clients of marriage and family therapists there are many sets of circumstances that caused them to seek help but the common denominator among the groups is the need for privacy.
Therapy can be extremely painful processes under which the participants must open old wounds, explore buried emotions and reach out to those they are most afraid of losing. It is a situation that can be extremely emotional and filled with trust issues and lack of security. The participants must be able to trust that their therapist will maintain the highest standard of integrity and ethics when it comes to their needs (Vye, 2005).
With the many reasons people go into therapy, coupled with the need for them to be able to trust their therapist with their feelings and emotions the marriage and family therapist is held to an extremely high standard when it comes to professionalism, integrity and confidentiality.
Ethics
In the field of marriage and family therapy the question of ethics is a never ending oasis of debate. While there are certain ethical standards that are mandated by law, there are other areas of professional ethics that are subjective, therefore open to individual interpretation. The ethics and integrity of the individual therapist can have as much impact on the family being counseled as the actual work being done in therapy can have, because if the family or couple fails to build trust and believe in the therapist they are less inclined to comply and work through their issues.
One recent study about therapists and their ethical standards asked the therapists to name the top nine ethical decisions that therapists face in their day-to-day practice.
Ethics are beliefs about conduct and principles that inform rules for proper behavior (Corey, Corey, & Callanan, 1998; Knauss, 1997) (Vye, 2005). In mental health professions, ethics codes are intended to "set out expected professional behavior and responsibility" (Eberlein, 1987, p. 354) (Vye, 2005). However, studies involving ethical dilemmas have found a discrepancy among therapists between knowledge of proper actions and actual behavior (Bernard & Jara, 1986; Bernard, Murphy, & Little, 1987; Smith, McGuire, Abbott, & Blau, 1991; Wilkins, McGuire, Abbott, & Blau, 1990) (Vye, 2005)."
Past research has shown that therapists when guided by legal codes of conduct usually follow those policies. However, when the situation depended on their individual choices they were not as likely to make the correct choice (Vye, 2005).
It is important for marriage and family therapists to conduct themselves with the highest ethical standards as a means of building trust with not only their clients, but also to build good will with society and its regard for the profession as a whole.
One recent study found that the more experienced a therapist or marriage counselor is the higher their ethical standard and level of integrity seemed to be as well. For example the study found that experienced therapists were less inclined to break confidentiality or warn an potential victim of danger because they felt strongly that they had to maintain the trust and confidentiality of their client above all else (Vye, 2005).
Confidentiality
One component of having an ethical standard as a marriage and family therapist is having a high level of confidentiality with clients (Grabois, 1997). If a client believes that the therapist will not maintain a high level of confidentiality the client is going to hesitate to open up and be honest with the therapist.
Since its earliest beginnings, psychotherapy has been concerned with confidential communications. When a patient and a psychotherapist enter into a therapeutic relationship, the patient starts to reveal details about his thoughts and feelings that he or she may have told no other. The therapist becomes the "keeper of the secrets (Grabois, 1997)."
Clients in a therapeutic setting often reveal their deepest fears and concerns as well as their most embarrassing thoughts. They often reveal things that they have never shared with another person before. These confidences can include crimes committed against others, crimes that have been committed against the client, fears that have never been voiced or desires that are outside of the norm. There is almost no limit or boundary when it comes to the type of secret that a client may share with his or her therapist. The corner stone of the relationship between the therapist or counselor and the client is the level of confidentiality.
Although confidentiality has been a major component of the psychotherapeutic relationship since Freud, sometimes there is a breach of that confidentiality. Patients will seek to hold the therapist liable for the breach (Grabois, 1997)."
This serves as a reminder that confidentiality is not only important because of the trust that must exist between a client and a therapist from a therapeutic standpoint, but it can also create legal liability for the therapist if that confidentiality is not respected and upheld.
More than ever before, the public has become aware of breach of confidentiality of the therapeutic relationship (Grabois, 1997). In 1986, when Diane Wood Middlebrook was writing an authorized biography of the poet Anne Sexton, Anne Sexton's psychiatrist made 300 therapy tapes available to the biographer (Grabois, 1997). Although the late Sexton had detailed permission in her will for four of the tapes to be released, it was her daughter, the estate executor who provided permission for the other 296 tapes to be heard (Grabois, 1997).
This release of Sexton's therapy tapes caused great consternation in literary and psychiatric circles (Grabois, 1997). One psychiatrist called Dr. Orne's actions a "betrayal of his patient and his profession (Grabois, 1997)." Another noted the right of confidentiality survives the patient's death, and only the patient can give a release (Grabois, 1997). The family's wishes did not matter. Dr. Orne believed Anne Sexton would have jumped at the chance to share the tapes (Grabois, 1997). Charges were brought against Dr. Orne for violations of the Code of Ethics of the American Psychiatric Association, but a decision was made that no ethical violation occurred (Grabois, 1997).
The public outcry was deafening however, reminding therapists around the world of the importance of maintaining client confidentiality at all costs (Grabois, 1997).
The liability issues when it comes to the confidentiality between patients and clients cannot be understated.
Clients who come for therapy either as a family unit, a married couple or an individual do so because they have problems that they do not know how to handle. In some instances there is also a co-morbid condition or a mental illness involved (Grabois, 1997).
For a client to trust the therapist and share secrets, worries, and symptoms that are germane their life is an important part of the recovery process for their family or marriage. If the therapist breaches the confidentiality of the client might react with self-harm, or harm to others. In addition the reaction may cause the client to be so embarrassed or angry that he or she is unable to function in his or her daily profession which will then cause a loss of income and a possible loss of lifestyle or standard.
These are all potentially liability issues for the therapist who breached the confidentiality of his or her client.
It is important for the therapist to understand the importance of confidentiality with their clients because they are in a unique position when it comes to the chance of being sued for breaching that trust (Grabois, 1997).
Patients who discover their therapist has breached that trust are often reluctant to sue for several reasons.
The breach of trust can worsen an already existing emotional disorder and the client is not emotionally able to undergo the rigors of a suit and testifying.
In addition the client and therapist usually have a close relationship in which the client has revealed his or her deepest self to that therapist. The client is then hesitant to sue over a breach of trust because the client feels bonded to the therapist and does not want to hurt the therapist by suing.
Another issue with confidentiality breaching is that the client has revealed secrets to the therapist and may be concerned that a lawsuit will cause those secrets to become part of public record or be testified about on the stand (Grabois, 1997).
Two additional factors may explain the lack of claims by patients against their therapists (Grabois, 1997). These factors have a close connection to the intensity in this type of therapeutic relationship (Grabois, 1997). One factor is that patients do not recognize the psychotherapist's role in their distress, and the other is that psychotherapists are experts at handling people and their emotions (Grabois, 1997). If a patient is dissatisfied, the therapist can satisfy his or her doubts, or dissuade the patient from his or her anger (Grabois, 1997)."
Because of the things that would cause a client not to take legal action against a therapist who breached the confidentiality clause of the contract between the patient and the therapist, it is all the more vital that the therapist maintain a strict standard of integrity.
By doing this the therapist provides protection of the client and his or her personal issues and beliefs which can only serve to better address the client's needs and help the client work through the problems and move toward an emotionally healthy life.
Guttmacher and Weinhofen have noted that the psychiatric patient "confides more utterly than anyone else in the world (Grabois, 1997):"
He exposes to the therapist not only what his words directly express (Grabois, 1997); he lays bare his entire self, his dreams, his fantasies, his sins, and his shame. Most patients who undergo psychotherapy know that this is what will be expected of them, and that they cannot get help except on that condition (Grabois, 1997)."
It is vital that the client trust the therapist and this will only happen when the therapist conducts himself or herself with the utmost integrity and provides the highest standard of confidentiality (Cox, 2005).
Professionalism
Professionalism is another important attribute that a therapist must offer his or her clients. When examining the topic of professionalism with regard to therapists there are certain obvious standards that are adhered to by professional and ethical therapists (Cox, 2005). The confidentiality, the integrity and the ethics of the therapist are all elements that combine to determine the level of professionalism the marriage and family therapist display. In addition there are elements of professional attitudes that are vital to the success of the therapist practice.
Maintaining a social life that is part and separate from clients is part and parcel of a professional attitude (Cox, 2005). If a client is through seeing a therapist it becomes tempting fotr he client to attempt a social relationship with the therapist. The therapist must act professionally and refuse any social relationship with former clients (Cox, 2005).
In addition, the client should present a neat counseling atmosphere at all times so that the client feels comfortable and believes that he or she is in the care of a professional who has his or her own life in order.
A professional atmosphere is one in which the client can easily relax and feel that the paperwork, and other housekeeping elements of therapy will be handled with very little confusion.
Professionalism on the part of the therapist is important because many clients are turning to their therapists for guidance about how to structure and maintain their own lives, on the job, at home and socially. The therapist who maintains a constant professional attitude shows the client by modeling behavior the positive impact it can have on life.
In addition the therapist must maintain a professional attitude and environment so that the therapist can protect himself or herself should liability issues arise.
If a suit occurs which can happen when one is dealing with people who are emotionally fragile and may perceive things much differently than they actually are, a therapist that has maintained complete professionalism in the office, in attitude and in actions throughout his or her practice has a much better chance at defending himself or herself in the suit.
Being able to immediately locate records, and being able to have people testify on the stand about the therapist's consistent professional attitude and demeanor can go a long way in the defense of a suit. If the therapist has been conducting himself or herself in a professionally questionable manner in other areas of practice then it may lead the judge to believe that the law suit has validity even if it does not.
References
Vye, Christopher (2005) Nine ethical values of master therapists.(Special section: master therapists) Journal of Mental Health Counseling
Cox, Jane a. (2005) Managed mental health care: intentional misdiagnosis of mental disorders.(Practice & Theory) Journal of Counseling and Development
Kitchener, K. (1984). Intuition, critical evaluation and ethical principles: The foundation for ethical decisions in counseling psychology. The Counseling Psychologist, 12, 43-55.
Knauss, L. (1997). Professional training in ethics. In D. Marsh & R. Magee (Eds.), Ethical and legal issues in professional practice with families (pp. 289-311). New York: John Wiley & Sons, Inc.
Kohlberg, L. (1984). The psychology of moral development (Essays in moral development: Volume 2). New York: Harper & Row.
Lambert, M.J. (1992). Psychotherapy outcome: Implications for integrative and eclectic therapists. In J.C. Norcross & M.R. Goldfried (Eds,), Handbook of psychotherapy integration (pp. 94-129). New York: Basic Books.
Meara, N.M., Schmidt, L.D., & Day, J.D. (1996). Principles and virtues: A foundation for ethical decisions, policies, and character. The Counseling Psychologist, 24, 4-77.
Myers, J., & Truluck, M. (1998). Health beliefs, religious values, and the counseling process: A comparison of counselors and other mental health professionals. Counseling and Values, 42, 106-123.
Pope, K., & Bajt, T. (1988). When laws and values conflict: A dilemma for psychologists. American Psychologist, 43, 828-829.
Pope, K., & Vetter, V. (1992). Ethical dilemmas encountered by members of the American Psychological Association. American Psychologist, 47, 3974-411.
Prilleltensky, I., Walsh-Bowers, R., & Rossiter, a. (1999). Clinicians' lived experience of ethics: Values and challenges in helping children. Journal of Educational and Psychological Consultation, 10, 315-342.
Rest, J. (1984). Research on moral development: Implications for training counseling psychologists. The Counseling Psychologist, 12, 19-29.
Skovholt, T.M., & Jennings, L. (Eds.). (2004). Master therapists: Exploring expertise in therapy and counseling. Boston: Allyn & Bacon.
Skovholt, T.M., & Ronnestad, M.H. (1995). The evolving professional self: Stages and themes in therapist and counselor development. Chichester: John Wiley & Sons.
Smith, T., McGuire, J., Abbott, D., & Blau, B. (1991). Clinical ethical decision making: An investigation of the rationales used to justify doing less than one believes one should. Professional Psychology: Research and Practice, 22, 235-239.
Webb, E., Campbell, D.T., Schwartz, R.D., & Sechrest, L. (1966). Unobtrusive measures: Nonreactive research in the social sciences. Chicago: Rand McNally.
The liability of psychotherapists for breach of confidentiality.
From: Journal of Law and Health | Date: March 22, 1997 | Author: Grabois, Ellen W. | More results for: confidentiality therapists
Peterson, K.A. (2000). First nursing homes, next managed care? Limiting liability in quality of care cases under the False Claims Act [Electronic version]. American Journal of Law & Medicine, 26(1), 69-89.
Rappo, P.D. (2002). Coding for mental health and behavioral problems: The arcane elevated to the ranks of the scientific [Electronic version]. Pediatrics, 110(1), 167-169.
Rother, J. (1996). Consumer protection in managed-care: A third-generation approach. Generations, 20, 42-46.
Sank, L. (1997). Taking on managed care: One reviewer at a time. Professional Psychology: Research and Practice, 28, 548-554.
Saurborn, K., & Mair, P.C. (2000). The False Claim Act. Find Law for Legal Professionals. Retrieved December 4, 2002, at http://library.findlaw.com/2000/Nov/1/130252.html
Seligman, L. (1999). Twenty years of diagnosis and the DSM [Electronic version]. Journal of Mental Health Counseling, 21, 229-240.
Slade, S.R. (2000). Health care fraud: How far does the False Claims Act reach? Quackwatch Home Page. Retrieved December 4, 2002, at http://www.quackwatch.org/02ConsumerProtection/fca.html
Smart, D., & Smart, J.F. (1997). DSM-IV and culturally sensitive diagnosis: Some observations for counselors. Journal of Counseling & Development, 75, 392-399.
Smith, D. (2003). 10 ways practitioners can avoid frequent ethical pitfalls. Monitor on Psychology, 34, 50-55.
---
Are you busy and do not have time to handle your assignment? Are you scared that your paper will not make the grade? Do you have responsibilities that may hinder you from turning in your assignment on time? Are you tired and can barely handle your assignment? Are your grades inconsistent?
Whichever your reason is, it is valid! You can get professional academic help from our service at affordable rates. We have a team of professional academic writers who can handle all your assignments.
Plagiarism free papers
Timely delivery
Any deadline
Skilled, Experienced Native English Writers
Subject-relevant academic writer
Adherence to paper instructions
Ability to tackle bulk assignments
Reasonable prices
24/7 Customer Support
Get superb grades consistently
Online Academic Help With Different Subjects
Literature
Students barely have time to read. We got you! Have your literature essay or book review written without having the hassle of reading the book. You can get your literature paper custom-written for you by our literature specialists.
Finance
Do you struggle with finance? No need to torture yourself if finance is not your cup of tea. You can order your finance paper from our academic writing service and get 100% original work from competent finance experts.
Computer science
Computer science is a tough subject. Fortunately, our computer science experts are up to the match. No need to stress and have sleepless nights. Our academic writers will tackle all your computer science assignments and deliver them on time. Let us handle all your python, java, ruby, JavaScript, php , C+ assignments!
Psychology
While psychology may be an interesting subject, you may lack sufficient time to handle your assignments. Don't despair; by using our academic writing service, you can be assured of perfect grades. Moreover, your grades will be consistent.
Engineering
Engineering is quite a demanding subject. Students face a lot of pressure and barely have enough time to do what they love to do. Our academic writing service got you covered! Our engineering specialists follow the paper instructions and ensure timely delivery of the paper.
Nursing
In the nursing course, you may have difficulties with literature reviews, annotated bibliographies, critical essays, and other assignments. Our nursing assignment writers will offer you professional nursing paper help at low prices.
Sociology
Truth be told, sociology papers can be quite exhausting. Our academic writing service relieves you of fatigue, pressure, and stress. You can relax and have peace of mind as our academic writers handle your sociology assignment.
Business
We take pride in having some of the best business writers in the industry. Our business writers have a lot of experience in the field. They are reliable, and you can be assured of a high-grade paper. They are able to handle business papers of any subject, length, deadline, and difficulty!
Statistics
We boast of having some of the most experienced statistics experts in the industry. Our statistics experts have diverse skills, expertise, and knowledge to handle any kind of assignment. They have access to all kinds of software to get your assignment done.
Law
Writing a law essay may prove to be an insurmountable obstacle, especially when you need to know the peculiarities of the legislative framework. Take advantage of our top-notch law specialists and get superb grades and 100% satisfaction.
What discipline/subjects do you deal in?
We have highlighted some of the most popular subjects we handle above. Those are just a tip of the iceberg. We deal in all academic disciplines since our writers are as diverse. They have been drawn from across all disciplines, and orders are assigned to those writers believed to be the best in the field. In a nutshell, there is no task we cannot handle; all you need to do is place your order with us. As long as your instructions are clear, just trust we shall deliver irrespective of the discipline.
Are your writers competent enough to handle my paper?
Our essay writers are graduates with bachelor's, masters, Ph.D., and doctorate degrees in various subjects. The minimum requirement to be an essay writer with our essay writing service is to have a college degree. All our academic writers have a minimum of two years of academic writing. We have a stringent recruitment process to ensure that we get only the most competent essay writers in the industry. We also ensure that the writers are handsomely compensated for their value. The majority of our writers are native English speakers. As such, the fluency of language and grammar is impeccable.
What if I don't like the paper?
There is a very low likelihood that you won't like the paper.
Reasons being:
When assigning your order, we match the paper's discipline with the writer's field/specialization. Since all our writers are graduates, we match the paper's subject with the field the writer studied. For instance, if it's a nursing paper, only a nursing graduate and writer will handle it. Furthermore, all our writers have academic writing experience and top-notch research skills.
We have a quality assurance that reviews the paper before it gets to you. As such, we ensure that you get a paper that meets the required standard and will most definitely make the grade.
In the event that you don't like your paper:
The writer will revise the paper up to your pleasing. You have unlimited revisions. You simply need to highlight what specifically you don't like about the paper, and the writer will make the amendments. The paper will be revised until you are satisfied. Revisions are free of charge
We will have a different writer write the paper from scratch.
Last resort, if the above does not work, we will refund your money.
Will the professor find out I didn't write the paper myself?
Not at all. All papers are written from scratch. There is no way your tutor or instructor will realize that you did not write the paper yourself. In fact, we recommend using our assignment help services for consistent results.
What if the paper is plagiarized?
We check all papers for plagiarism before we submit them. We use powerful plagiarism checking software such as SafeAssign, LopesWrite, and Turnitin. We also upload the plagiarism report so that you can review it. We understand that plagiarism is academic suicide. We would not take the risk of submitting plagiarized work and jeopardize your academic journey. Furthermore, we do not sell or use prewritten papers, and each paper is written from scratch.
When will I get my paper?
You determine when you get the paper by setting the deadline when placing the order. All papers are delivered within the deadline. We are well aware that we operate in a time-sensitive industry. As such, we have laid out strategies to ensure that the client receives the paper on time and they never miss the deadline. We understand that papers that are submitted late have some points deducted. We do not want you to miss any points due to late submission. We work on beating deadlines by huge margins in order to ensure that you have ample time to review the paper before you submit it.
Will anyone find out that I used your services?
We have a privacy and confidentiality policy that guides our work. We NEVER share any customer information with third parties. Noone will ever know that you used our assignment help services. It's only between you and us. We are bound by our policies to protect the customer's identity and information. All your information, such as your names, phone number, email, order information, and so on, are protected. We have robust security systems that ensure that your data is protected. Hacking our systems is close to impossible, and it has never happened.
How our Assignment  Help Service Works
You fill all the paper instructions in the order form. Make sure you include all the helpful materials so that our academic writers can deliver the perfect paper. It will also help to eliminate unnecessary revisions.
2.      Pay for the order
Proceed to pay for the paper so that it can be assigned to one of our expert academic writers. The paper subject is matched with the writer's area of specialization.
3.      Track the progress
You communicate with the writer and know about the progress of the paper. The client can ask the writer for drafts of the paper. The client can upload extra material and include additional instructions from the lecturer. Receive a paper.
4.      Download the paper
The paper is sent to your email and uploaded to your personal account. You also get a plagiarism report attached to your paper.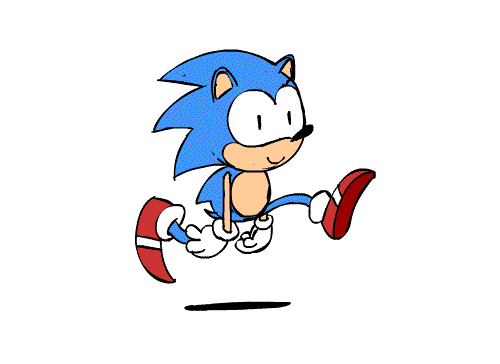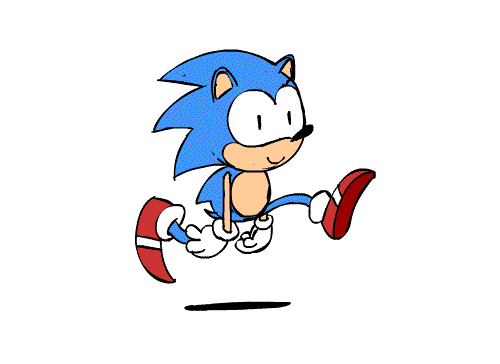 PLACE THIS ORDER OR A SIMILAR ORDER WITH US TODAY AND GET A PERFECT SCORE!!!
---