Prison Rape Elimination Act of 2003
Supreme Court has held that deliberate indifference to the substantial risk of sexual assault violates inmates' rights under the Cruel and Unusual Punishments Clause of the 8th Amendment to the Constitution. In response, the Prison Rape Elimination Act of 2003 is designed to systematically study the incidence of offender-on-offender and staff-on-offender assault in correctional facilities throughout the United States and to propose standards for preventing these acts in the future. The act contains provisions that require withholding portions of federal funds from correctional agencies if they fail to comply with standards set by the attorney general of the United States (ACA Policies and Resolutions for Member Input, 2004). This paper provides an examination of the Prison Rape Elimination Act enacted in 2003, followed by a summary of the research in the conclusion.
Review and Discussion
Background and Overview.
Today, there are more people behind bars in the United States than at any time in history, and the nation leads the world in the percentage of citizens it incarcerates (Mccormick, 2000). The costs associated with the prison industry in the U.S. are truly staggering. Just to maintain pace with an inmate population that grows by 50,000 to 80,000 a year, approximately, 1,000 new jails and prisons have been constructed since 1980, and approximately one new 1,000-bed facility needs to be added every week through most of this decade (Mccormick, 2000). At the same time, the costs of imprisoning adult offenders ranging from $25,000 to $70,000 a year, and the total bill for constructing each new cell climbing to $100,000, the yearly budget for building and maintaining existing prisons has increased over the last 20 years from $7 billion to almost $40 billion dollars (Schlosser, 1999). According to Stephen Donziger (1997), "Prisons are the largest public works program in America, providing housing, food, (and only sometimes) education, mental health services, and drug treatment" (p. 24). Unfortunately, prisoner demand continues to outpace prison supply and many corrections facilities across the country have become overcrowded and increasingly violent.
In recent years, human rights advocates have increasingly reported that constitutional violations occur on a regular basis in United States prisons (Edney, 2004). For example, a report published in May 2004 by Human Rights Watch entitled, "Prisoner Abuse: How Different are U.S. Prisons?" found that in recent years, U.S. prison inmates have been "beaten with fists and batons, stomped on, kicked, shot, stunned with electronic devices, doused with chemical sprays, choked, and slammed face first onto concrete floors by the officers whose job it is to guard them" (p. 5). As the result of such violent condition, some inmates have experienced smashed ribs, broken jaws, perforated eardrums, lost teeth, burn scars, as well as the psychological and emotional pain associated with such injuries; in fact, "Some have died" the report noted (Edney, 2004, p. 5). The report also suggested that this environment has also led to many corrections officials tacitly approving of inmate rapes and assaults, and even taking an active part as well: "Correctional officers will bribe, coerce, or violently force inmates into granting sexual favors, including oral sex or intercourse. Prison staff have laughed at and ignored the pleas of male prisoners seeking protection from rape by other inmates" (Edney, 2004, p. 5). Given the large number of prisoners who fall under the purview of the PREA, these incidents emphasize the need for such legislation.
According to the Bureau of Justice Statistics, on December 31, 2004:
1.
2,135,901 prisoners were held in federal or state prisons or in local jails; this figure represented an increase of 2.6% from year-end 2003, but this increase was less than the average annual growth of 3.4% since year-end 1995.
2.
There were an estimated 486 prison inmates per 100,000 U.S. residents; this was an increase from 411 at year-end 1995.
3.
The number of women under the jurisdiction of State or Federal prison authorities reached 104,848, a 4.0% increase from year-end 2003; the number of men also increased, but at a slower rate (1.8%) for a total of 1,391,781.
4.
As of year-end 2004, there were 3,218 black male sentenced prison inmates per 100,000 black males in the United States, compared to 1,220 Hispanic male inmates per 100,000 Hispanic males and 463 white male inmates per 100,000 white males.
As can be seen in Figure 1 below, during the period 1995 to 2001, the increasing number of violent offenders represented 63% of the total growth of the state prison population; 15% of the total growth was accounted for by the increasing number of drug offenders (Summary Findings, 2005).
Figure 1. Correctional Populations in the United States, Annual and Prisoners in 2004.
Violent offenses include murder, negligent and nonnegligent manslaughter, rape, sexual assault, robbery, assault, extortion, intimidation, criminal endangerment, and other violent offenses.
Property offenses include burglary, larceny, motor vehicle theft, fraud, possession and selling of stolen property, destruction of property, trespassing, vandalism, criminal tampering, and other property offenses.
Drug offenses include possession, manufacturing, trafficking, and other drug offenses.
Public-order offenses include weapons, drunk driving, escape/flight to avoid prosecution, court offenses, obstruction, commercialized vice, morals and decency charges, liquor law violations, and other public-order offenses.
Source: Summary Findings, BJS, 2005.
The Prison Rape Elimination Act of 2003.
Sexual assault in the nation's prisons has plagued American correction facilities since the 19th century; while the incidence of prisoner sexual assault remains unclear, recent studies reliably suggest that the problem is widespread and frequently affects the most vulnerable prisoners (Dumond, 2003). According to Dumond, "The mental health and public health consequences, both within institutions and the community, are complex and devastating, requiring comprehensive intervention and treatment. These crimes have been largely ignored by correctional managers, compromising the safety and security of correctional institutions. The Prison Rape Elimination Act of 2003 could play a vital role in managing a national scandal" (p. 354).
The legislation noted by Dumond was in response to the increasingly violent environment of many of the nation's prisons, on September 4, 2003, the Prison Rape Elimination Act (PREA) of 2003 became law; PREA represents a broad commitment to zero tolerance for rape and sexual assault "in any confinement facility of a federal, state or local government whether operated by such a government or by a private organization to include local jails, police lockups and juvenile facilities" (Halley, 2005, p. 30). While the proper role of the nation's corrections field have been debated over the years, there is a universal consensus among corrections professionals that the status quo, particularly as it applies to staff-on-prisoner assaults, is no longer acceptable, and this consensus now has the teeth of the federal government behind it as well. This position also has the full support of the American Correctional Association (ACA); the ACA has promulgated a policy statement on this issue that clearly sets forth the organization's views:
ACA recognizes that correctional agencies do not control the number of people of color who enter juvenile and adult facilities. ACA encourages detention and correctional systems to examine their existing policies, programs and practices to identify decision points where racial inequities exist. Juvenile and adult correctional agencies that have responsibility for community-based programs should work with the judiciary, other governmental agencies and community organizations to develop and implement culturally responsive intervention programs on the front and back end of the correctional systems to minimize the number of people confined in detention and correctional systems consistent with public safety. Correctional systems should gather and disseminate data and information to all criminal justice agencies about the extent of the disparity. Detention and correctional agencies should use this information and work collaboratively with other components of the criminal justice system and non-justice, community-based service providers and organizations to develop systemic solutions. (
ACA Policies and Resolutions for Member Input, 2004, p. 69)
At the time this policy statement was issued, the ACA also recommended that correctional agencies adopt the following strategies to reduce sexual misconduct in the nation's corrections facilities:
1.
Support and/or strengthen legislation making sexual contact with offenders / detainees a felony offense;
2.
Establish mental health and medical protocols addressing investigative procedures;
3.
Report all instances of sexual misconduct to the proper authorities for investigation and possible criminal action;
4.
Foster an environment in which the reporting of alleged sexual misconduct behavior is encouraged and reports may be made without fear of reprisal;
4.
Establish, publicize and enforce a zero-tolerance policy regarding all forms of sexual misconduct;
5.
Develop and adopt specific, clear and concise policies and definitions that clarify interpretations of the term "sexual misconduct" and that provide clear direction for the agency's response to violations of the policies;
6.
Develop policies and procedures that clearly explain the investigative process to staff and offenders, including policies on transfer and movement or separation of the people alleged to be involved;
7.
Provide orientation and ongoing in-service training to staff, volunteers and contractors emphasizing the zero-tolerance policy and explaining state law, case law, administrative policies on the issue and providing the skills needed to effectively manage offenders;
8.
Provide appropriate orientation to anyone having contact with offenders;
9.
Provide intensive training, resources and support for personnel assigned to investigate allegations of sexual misconduct;
10.
Provide detainee/offender orientation and ongoing education on staff sexual misconduct that includes information on the zero-tolerance policy, how to report allegations, how to obtain medical and mental health services, how to seek relief against retaliation for reporting allegations, and possible disciplinary actions for making false allegations;
11.
Establish partnerships with prosecutors, medical providers, mental health providers and others who can provide advice, support and direct services to detainees/offenders who are victims of staff sexual misconduct; and,
12.
Establish a systematic process for the collection of data that document the number of sexual misconduct allegations, the nature of each allegation and the resolution of the allegation (ACA Policies and Resolutions for Member Input, 2004, p. 70).
Certainly, for citizens comfortably and safety situated in their own homes, the horrors that confronts some prisoners in corrections facilities is just the beginning. According to Halley, "The mental health and public health consequences, both within institutions and the community, are complex and devastating, requiring comprehensive intervention and treatment. These crimes have been largely ignored by correctional managers, compromising the safety and security of correctional institutions. The Prison Rape Elimination Act of 2003 could play a vital role in managing a national scandal" (p. 30).
The PREA legislation was sponsored by Republican Frank Wolf in the House and Ted Kennedy in the Senate and provides $40 million worth of grants to help reduce rape in the nation's prisons and jails; the PREA will also allow negligent prison administrators to be summoned to Washington to answer questions concerning their failures (The Week, 2003). According to the editors of the National Review:
Running state prisons in a responsible and decent manner is a duty of the states, not of Washington. But we're glad that one of America's most serious human-rights crises is finally getting official attention. By conservative estimates, the number of rapes behind bars exceeds the total number reported in New York, Los Angeles, Philadelphia, Phoenix, and Boston combined. Other estimates put the numbers much higher: It's even possible that more men get raped than women each year. The new law will not, of course, live up to its title. Violent, racist prison gangs (black, white, and Latino alike) all use rape to keep non-members in line, and many prison administrators turn a blind eye because the threat of rape often makes inmate populations easier to control. But thanks to the law, not everyone will turn a blind eye to this shameful aspect of American life (emphasis added). (p. 37).
According to Black's Law Dictionary (1990), a prison is "a public building or other place for the confinement of persons, whether as a punishment imposed by the law or otherwise in the course of the administration of justice" (p. 1194); by contrast, PREA more broadly defines a prison as being "any confinement facility of federal, state or local government, whether administered by such government or by a private organization on behalf of such government, and includes any local jail or police lockup and any juvenile facility used for the custody or care of juvenile inmates" (Halley, p. 30).
Again, a comparison of definitions is useful for this analysis; Black's defines "rape" as simply being "unlawful sexual intercourse with a female without her consent"; Section 10 of PREA, though, provides a much broader definition: "The carnal knowledge, oral sodomy, sexual assault with an object or sexual fondling of a person, forcibly or against that person's will; or not forcibly or against the person's will, where the victim is incapable of giving consent because of his or her youth or his or her temporary or permanent mental or physical incapacity; or … The carnal knowledge, oral sodomy, sexual assault with an object, or sexual fondling of a person achieved through the exploitation of the fear or threat of physical violence or bodily injury" (Halley, p. 31).
The Bureau of Justice Statistics will use uniform definitions of categories of sexual violence that reflect the definitions formulated by the Centers for Disease Control and Prevention's National Center for Injury Prevention and Control in Sexual Violence Surveillance: Uniform Definitions and Recommended Data Elements; the two categories are:
1.
Completed (or attempted) nonconsensual sexual acts, including:
a.
Contact between the penis and the vulva or the penis and the anus involving penetration, however slight;
b.
Contact between the mouth and the penis, vulva or anus; and,
c.
Penetration of the anal or genital opening of another person by a hand, finger or other object.
2.
Abusive sexual contacts, including intentional touching, either directly or through the clothing, of the genitalia, anus, groin, breast, inner thigh or buttocks of any person (Beck et al., 2004, p. 27).
All sexual acts involving staff are regarded as misconduct and are covered under the PREA; in this regard, the BJS will collect data separately on incidents involving staff sexual contacts with youths and less serious incidents of sexual harassment, such as repeated verbal statements or derogatory comments of a sexual nature to an inmate by an employee, and other forms of noncontact sexual abuse. "Clearly," Halley says, "the scope of this law is much broader than its name would indicate. It is not simply about prison nor is it merely about rape" (emphasis added) (p. 31).
Goals of the PREA and Responsible Agencies.
The goals of PREA include the following:
1.
Establish a zero-tolerance standard for the incidence of prison rape in correctional facilities;
2.
Make prevention of prison rape a top priority in correctional systems;
3.
Develop and implement national standards for the detection, prevention, reduction and punishment of prison rape;
4.
Increase the availability of data on the incidence and prevalence of prison rape; and,
5.
Increase the accountability of corrections officials who fail to prevent and reduce rape (Halley, p. 31).
To accomplish these goals, PREA specifies certain tasks that must be accomplished; to this end, PREA assigned several agencies within the Department of Justice specific tasks related to the purposes of the law.
Bureau of Justice Statistics. According to the BJS Web site, "The Prison Rape Elimination Act of 2003 (Public Law 108-79, signed on September 4, 2003), requires the Bureau of Justice Statistics (BJS) to measure the incidence and prevalence of sexual assault within the Nation's correctional facilities" (Prison Rape Elimination Act, 2005, p. 1). The BJS is tasked with collecting, reviewing and providing analyses of the incidence and effects of prison rape; such analyses is supposed to include "the common characteristics of both victims and perpetrators, and prisons and prison systems with high incidence rates" (Halley, p. 31). In their essay, "Implementing the 2003 Prison Rape Elimination Act in Juvenile Residential Facilities," Beck, Harrison and Hughes add that the PREA also covers all public and private residential facilities that house detained and adjudicated youths and directs the BJS to:
1.
Carry out, for each calendar year, a comprehensive statistical report and analysis of the incidence and effects of prison rape;
2.
Sample not less than 10% of all federal, state and county prisons, a representative sample of municipal prisons, including juvenile facilities, used for the custody or care of juvenile inmates;
3.
Use surveys and other statistical studies of current and former inmates;
4.
Produce the aforementioned report not later than June 30 of each year with respect to prison rape, for the preceding calendar year, including a listing of those institutions ranked according to the incidence of prison rape in each institution; and,
5.
Provide a list of prisons that did not cooperate with the survey (Beck et al. 26).
A sample portion of the survey used by the BJS for this purpose for state-level prisons is provided at Appendix B (the entire survey totals eight pages); comparable survey forms have been developed for federal and county prisons as well, and are posted on the BJS Web site at http://www.ojp.gov/bjs/abstract/dcprea03.htm (Data Collections for the Prison Rape Elimination Act of 2003, 2005).
In response to the PREA and its new mandates, the BJS also conducted a series of workshops to develop appropriate data collection strategies, one for adult inmates and one for juveniles in residential placement (Beck et al., p. 26). According Beck and his colleagues, "The workshops brought together a diverse group, including state and federal officials, facility administrators, representatives of national correctional organizations, child-welfare and prisoner-rights advocates, sexual victimization experts and methodologists" (p. 27). The workshops also helped the BJS develop relevant guidance for implementation strategies and appropriate data collection methodologies (Beck et al., 2004).
Measurement Methods Used by the PREA. In the past, there has been a paucity of reliable collection methodologies for measuring sexual assault in juvenile facilities; in response to the mandates of the PREA, the BJS is developing and testing the use of audio computer-assisted self-interviews (known as "audio-CASI" — see partial copy and sample female questions at Appendix A). According to Beck and his colleagues, the audio-CASI methodology uses a touch screen or keyboard to collect responses from youths responding to a computer questionnaire, following audio instructions delivered via headphones. This approach is intended to encourage respondents to report sensitive information by removing the presence of a personal interviewer; furthermore, audio-CASI also allows young people with limited literacy to report victimization (Beck et al., 2004).
In this regard, Beck and his associates point out that:
Victimization, particularly sexual assault by a same-sex perpetrator, is a sensitive event that introduces complexities for collecting self-report data. There are ethical concerns, a need to ensure respondent confidentiality to ease fears of reprisal and a general reluctance to fully report past incidents. Data collection from individuals younger than 18 also requires consent from parents or legal guardians. Facility administrators have concerns about legal liability, reliability of self-reports and potential disruption of facility operations. BJS has developed an implementation plan to test alternative methods designed to address these obstacles. (Beck et al., p. 27)
Unlike past survey methodologies wherein the respondents completed a written questionnaire in any fashion they chose, the conditions under which residents complete the new BJS survey can be controlled. To identify the best measurement strategy, the BJS will test audio-CASI in juvenile facilities during 2005 in preparation for national implementation in 2006 (Beck et al., 2004).
Because of the short time most youths are confined, the survey methods must sample youths throughout a year to obtain reliable facility-level estimates. Audio-CASI methods would be prohibitively expensive and disruptive to facility operations were they to be conducted repeatedly or over a long period of time. As a result, BJS will test supplemental methodologies, including paper and pencil interviews (PAPI) to collect information from juvenile residents at their time of release; all of the BJS questionnaires are designed to be self-administered (see excerpts from the survey at Appendix A), using facility staff to manage distribution and collection; in addition, there will procedures in place will ensure the confidentiality of the survey responses and anonymity of the youths (Beck et al., 2004).
Administrative Records Collections. As a concomitant initiative with developing self-report survey methodologies, the BJS will also conduct an annual administrative records collection. To this end, during 2004, BJS conducted an initial survey of all state juvenile systems and a representative sample (not less than 10%) of local and private juvenile facilities covered under the PREA (Beck et al., 2004).
The administrative collection from 2004 will then provide BJS with an understanding of what facility administrators know, what information is recorded, how allegations and confirmed incidents are handled, what disciplinary or administrative and legal sanctions are imposed on perpetrators, and what treatment is provided to victims of sexual assault. The results from the 2004 collection will also provide BJS with estimates of the incidence of sexual assault for the 12-month period ending June 30, 2004. Pursuant to the mandates of the PREA, the BJS will also report the findings at a facility level, identifying those with the highest and lowest rates of sexual assault. In 2005 and 2006, the administrative records collections will obtain more detailed data on the circumstances surrounding each reported incident (Beck et al., 2004).
Reliability of the Data. There are some enormous challenges facing the BJS as it seeks to operationalize the data it is collecting, not to mention the problems inherent in attempting to collect the data in the first place. As noted above, the definitions of rape codified by the PREA have been linking with multiple measures of sexual assault victimization developed by the BJS. This approach will allow the BJS to analyze the validity of different data collection methodologies as well as their impact on facility-level estimates (Beck et al., 2004). Further, BJS will attempt to validate administrative reports and victim self-reports through the use of independent measures. The audio-CASI and PAPI surveys will include questions on other types of victimization (in addition to sexual assault) (Beck et al., 2004).
These questions will be used to assess the reliability of the victim self-reports of sexual assault. Reliability also will be assessed by asking victims a series of questions describing the circumstances surrounding each incident. Due to the need to provide anonymity to victims and provide assurances of confidentiality of their responses, reports of sexual assault cannot be validated through follow-ups and verification using official records.
Data Collection Agents. The U.S. Census Bureau will serve as the agency responsible for collecting the surveys of administrative records in 2004, 2005 and 2006. Through an interagency agreement, BJS and census staff will develop separate collection forms (for prisons, jails and juvenile facilities) and develop optimal sampling designs (for jails and juvenile facilities). Data collection began in 2004 following approval from the Office of Management and Budget (Beck et al., 2004).
BJS also will recruit data collection agents to design, develop and field-test the audio-CASI and PAPI surveys to be administered in juvenile facilities. A request for proposals issued in April 2004 solicited a data collection agent for work related to audio-CASI and PAPI development and testing in juvenile facilities. The selected collection agent will be responsible for completing a cognitive test of the audio-CASI or PAPI instrument within 12 months of the start of the project and begin a national field test within 16 months (Beck et al., 2004).
Implementation. To meet the requirements of the act, BJS will conducted an initial administrative records collection in 2004; this collection is intended to provide system-level and facility-level estimates of sexual assault for the 12-month period ending June 30, 2004. Comparable collections are planned for 2005 and 2006, with additional detail from official records to better inform policy-makers and administrators about the circumstances surrounding incidents of sexual assault in juvenile residential facilities (Beck et al., 2004). The results from the audio-CASI and PAPI surveys will first be made available in early 2006. In addition, the BJS expects that the audio-CASI and PAPI surveys of juvenile residents will be fully operational for a national data collection by the end of 2006. The first facility-level measures of sexual assault using victim self-reports will be collected for the 12-month period ending June 30, 2006 (Beck et al., 2004).
In order to satisfy the mandates of the act, Beck and his associates report that the BJS is depending on the support of correctional administrators across the country; however, it will be difficult to obtain accurate and reliable data on sexual assault, particularly in juvenile facilities. To this end, the BJS is examining alternative reliable methods in order to begin national implementation next year. These authors conclude that, "Once implemented, better information on the extent of the problem will inform policy-makers in their efforts to eliminate sexual victimization within juvenile facilities. The challenge is formidable, but with the help of corrections professionals, requirements for the act will be met and the objectives achieved" (Beck et al., p. 28).
Review Panel. PREA mandates the DOJ to create a review panel that is responsible for conducting hearings on prison rape; the review panel enjoys subpoena power and can call officials who operate the three facilities with the highest incidence of prison rape and the two facilities with the lowest incidence of prison rape in each category of facilities (prisons, jails and community corrections) (Halley, 2005). To this end, the DOJ has tasked the executive director of its National Prison Rape Elimination Commission (the "Commission") to:
1.
Compile existing research and undertake new research as required for the work of the Commission;
2.
Produce a clearly written, publicly accessible and effective report on prison rape as mandated by PREA;
3.
Compile necessary information and research to produce standards on sexual abuse and prison rape as specified by PREA, including by, consulting with corrections officials, advocates, academics, prisoners and other interested and knowledgeable persons;
4.
Publish standards that are clear and feasible; and,
5.
Conduct public hearings across the country to educate the public about prison rape and to gather input from diverse constituencies on these problems (Office of Justice Programs, 2005).
The Commission's Executive Director also serves as a liaison with the U.S. Congress; coordinates with federal partners addressing prison rape abuse; provides guidance for the development of a Commission Web site; develops appropriate public relations, communications and outreach strategies, and other tasks required for the Commission to fulfill its responsibilities under the PREA (Office of Justice Programs, 2005).
National Institute of Corrections (NIC). The PREA mandates the NIC to provide training and technical assistance, and develop a national clearinghouse for information; in addition, the NIC is required to produce an annual report to Congress (Halley, 2005). In this regard, Halley notes that Section 5 of PREA assigns three primary tasks to the NIC:
1.
Training and Education. The NIC is tasked with providing periodic training programs at all levels of government to agencies responsible for prevention, investigation and punishment of prison rape.
2.
National Clearinghouse. The NIC has also been tasked with providing information and assistance to federal, state and local authorities responsible for the prevention, investigation and punishment of instances of prison rape.
3.
Reports. At the end of September of each year, the NIC is responsible for submitting a report to Congress and the director of Health and Human Services that summarizes the activities of the DOJ as they apply to prison rape abatement; this report will also be available to the director of BJS (Halley, 2005).
According to Halley, the NIC moved to meet these mandates soon after PREA was passed. "The first critical need was to disseminate information about the law to the field," she says. "Many practitioners were unaware that such a law was under consideration, let alone one that had been passed. Still others had heard of the new law, but because of its name, did not think it would apply to their agencies" (Halley, p. 32). Beginning in 2004, the NIC started a program of disseminating information and collecting practitioners' perspectives on the law at regional executive workshops, professional conferences, and conducted focus groups at 12 prison and jail sites throughout the country; in addition, in collaboration with The Moss Group Inc., the NIC has produced an informational video entitled, "Facing Prison Rape," designed for correctional leaders that describes the components of the PREA as well as the critical issues that are facing corrections officials today.
Furthermore, the NIC has developed a facilitator's guide, a PowerPoint presentation, the text of PREA and a bibliography of additional resources to accompany the video. These resources, like the other materials published by the NIC, are available free of charge from the NIC Information Center at 1- [HIDDEN] and on the NIC Web site at www.nicic.org (Halley, 2005). Besides the foregoing programs, Swisher and Whitfield (2005) report that the NIC has responded to these mandates by, among other things, using its distance learning infrastructure to educate corrections officials across the country on various aspects of the PREA as they specifically apply to them.
The objectives of NIC's long-term distance learning initiative are to deliver timely and meaningful information to corrections professionals; to date, the NIC has provided up-to-date information through its satellite/Internet broadcasts. "Local classroom programs that use satellite and Internet technology make it convenient and less costly for thousands of professionals to participate at hundreds of sites across the country," the authors note, and "These broadcasts, most recently on the Prison Rape Elimination Act, are interactive and allow practitioners to learn from experts in the field" (Swisher and Whitfield 81).
The NIC also maintains this production, and other previously broadcasted features, on the PREA on the NIC Web site at www.nicic.org. In addition, the NIC offers so-called "Intensive Workshops" that provide corrections professionals with an overview of: the PREA law; the roles of federal agencies, Presidential Commission, and Review Panel; the speakers representing these agencies and correctional administrators' responses (Tentative Major Session Schedule, 2004). These targeted broadcasts concerning the PREA include:
1.
"How the PREA Affects You." This is a three-hour program that was originally broadcast on July 21, 2004; this production provides a comprehensive overview of the PREA of 2003; explores its potential operational impact on prisons, jails and community correctional facilities; identifies available resources; describes the legal liabilities of PREA; and discusses implementation strategies.
2.
'A Town Hall Meeting — Addressing the Prison Rape Elimination Act." This is a two-hour broadcast that originally was aired live from the American Correctional Association's Winter Conference on January 10, 2005; the discussion panel included a variety of leaders working in and with corrections and criminal justice professionals.
3.
'Assessing Your Agency's Response to Prison Sexual Assault." This production is a six-hour training program which was broadcast in January 2005; this feature reviews practitioners' perspectives on inmate sexual assault as well as the critical issues being faced by all confinement institutions and community correctional agencies housing adult or juvenile offenders today.
Finally, another strategy being used by the NIC to meet its mandates under the PREA is to provide technical assistance to state and local jurisdictions. According to Halley, "The most frequently requested technical assistance thus far has been for presenting information on PREA. As time goes on, requests for a more in-depth assessment and specialized assistance are anticipated" (p. 32).
Attorney General's Office. The PREA authorizes the attorney general to award grants to states to assist with the implementation of PREA requirements; the Bureau of Justice Assistance and the National Institute of Justice are responsible for the development and administration of these grant programs (Halley, 2005). In addition, the attorney general will publish a final rule that adopts national standards for the detection, prevention, reduction and punishment of prison rape (Halley, 2005).
These standards will then be refined and recommended by the National Prison Rape Elimination Commission, which was established under Section 7 of PREA, but is not part of the DOJ (Halley, 2005).
Conclusion
Many experts believe that the abuse and rape of prisoners in U.S. correctional facilities is widespread. The research showed that, in response to these conditions, the Prison Rape Elimination Act of 2003 calls on corrections professionals across the country as well as national agencies to create policy and practice that addresses the elimination of rape in jails, prisons, community corrections and police lock ups. The research also showed that a number of federal agencies, including the Bureau of Justice Statistics, the National Institute of Corrections and the U.S. Attorney General's office, have been tasked with specific mandates pursuant to the PREA, many of which have already been aggressively acted upon; furthermore, many of the programs and initiatives undertaken to date have been characterized by more sophistication and collaboration between stakeholders than past efforts. While it is not and end-all solutions to the nation's pervasive problems with sexual assault in the corrections field, it does represent a sound beginning, particularly as it relates to the compilation of relevant statistical data and the publication of its findings for further refinement in the future. All in all, the Prison Rape Elimination Act of 2003 was found to be a solid piece of legislation that was long overdue.
References
ACA Policies and Resolutions for Member Input. (2004, October). Corrections Today, 66(5),
68.
Black's law dictionary. (1990). St. Paul, MN: West Publishing Co.
Beck, A.J., Harrison, P.M., & Hughes, T.A. (2004, July). Implementing the 2003 Prison Rape
Elimination Act in juvenile residential facilities. Corrections Today, 66(4), 26.
Bureau of Justice Statistics. (2004). Data collections for the Prison Rape Elimination Act of
2003. Washington, D.C.: U.S. Department of Justice, Bureau of Justice Statistics.
— — . Data collections for the Prison Rape Elimination Act of 2003. (2005). [Online].
Available. http://www.ojp.gov/bjs/abstract/dcprea03.htm.
Donziger, S.R. (1997, November/December). Fear, crime, and punishment in the United States.
Tikkun 12, 24-7.
Dumond, R.W. (2003). Confronting America's most ignored crime problem: the Prison Rape
Elimination Act of 2003. Journal of the American Academy of Psychiatry Law, 31(3),
354-60.
Edney, H.T. (2004, June 3). Experts say U.S. prisoners are subjected to Iraqi-style abuse. New York Amsterdam News, 95(23), 5.
Halley, D. (2005, June). The Prison Rape Elimination Act of 2003: Addressing sexual assault in correctional settings. Corrections Today, 67(3), 30.
Mccormick, P.T. (2000). Just punishment and America's prison experiment. Theological Studies, 61(3), 508.
Office of Justice Programs. (2005, May 12). [Online]. Available: http://www.ojp.gov/op/JP-05-047-DEU.htm.
Schlosser, E. (1999, July 2). The prison-industrial complex. Atlantic Monthly, 51-77, at 52.
Summary Findings. (2005, October 23). Bureau of Justice Statistics. [Online]. Available:
http://www.ojp.usdoj.gov/bjs/prisons.htm.
Swisher, S., & Whitfield, C. (2005, February). Embracing several generations in distance learning. Corrections Today, 67(1), 80.
Tentative Major Session Schedule. (2004, April). Corrections Today, 66(2), 130.
The week. (2003, September 29). National Review, 55(18), 37.
Appendix A
Audio CASI Sample Questions for Females
[Source: U.S. Center for Disease Control, 2005, www.cdc.gov/nchs/data/nsfg/JfemC6CRQ.pdf]
Section J:
Read by interviewer from the screen.
For this last part of the interview, I'll turn the computer over to you so that you can enter your answers yourself. We have these headphones so that you can listen to the questions in privacy, and you can also read the questions on the computer screen. I will not be able to hear the questions or see the answers you type into the computer. After I explain a few of the keys that you'll be using, I'll help you with the first few questions, just to get you familiar with how this will work. Then I'll leave you on your own to answer the rest of the questions in privacy. When you are done with this section, a screen will come up that will instruct you in how to lock away your responses so that no one can see how you answered the questions. Then you can return the computer to me.
From computer screen:
Remember, your interviewer will not know how you answer these questions, and will not ask you any questions about your answers.
Sample Questions:
Here are some things you may have done with a male. For each activity, answer yes if you have ever done it with a male even once. Answer no if you have never done it with a male. Please press [Enter] to continue.
1.
Has a male ever put his penis in your vagina (also known as vaginal intercourse)?
Yes 1 No
2.
The first time this occurred, how old were you? Age in years
3.
The first time this occurred, how old was he? Age in years
Appendix B
Sample BJS Survey Form — State Prison Systems
What facilities are included in this data collection?
All State-operated confinement facilities that are intended for adults but sometimes hold juveniles.
Under the Paperwork Reduction Act, we cannot ask you to respond to a collection of information unless it displays a currently valid OMB control number. The burden of this collection is estimated to average 90 minutes per response, including reviewing instructions, searching existing data sources, gathering necessary data, and completing and reviewing this form. Send comments regarding this burden estimate or any aspect of this survey, including suggestions for reducing this burden, to the Director, Bureau of Justice Statistics, 810 Seventh Street, NW,
Washington, DC 20531. Do not send your completed form to this address.
INCLUDE State-operated local detention facilities in Alaska, Connecticut, Delaware, Hawaii, Rhode Island, and Vermont.
U.S. DEPARTMENT OF JUSTICE
BUREAU OF JUSTICE STATISTICS
U.S. DEPT. OF COMMERCE
Economics and Statistics Administration
U.S. CENSUS BUREAU
AND ACTING AS COLLECTION AGENT
— State Prison Systems
EXCLUDE facilities that hold only juveniles. (These facilities will be contacted directly for data on sexual violence.)
MAIL TO: U.S. Census Bureau, Governments Division, Washington Plaza, Bldg. 2, Room 509, Washington, DC 20233-6800
FAX (TOLL FREE): 1 — 888 — 891 — 2099.
What inmates and incidents are included in this data collection?
Inmates under your custody between January 1, 2004, and December 31, 2004.
INCLUDE incidents involving inmates under the authority, custody, or care of your confinement or community-based facilities or staff.
EXCLUDE incidents involving inmates held in local jails and facilities in other jurisdiction
---
Are you busy and do not have time to handle your assignment? Are you scared that your paper will not make the grade? Do you have responsibilities that may hinder you from turning in your assignment on time? Are you tired and can barely handle your assignment? Are your grades inconsistent?
Whichever your reason is, it is valid! You can get professional academic help from our service at affordable rates. We have a team of professional academic writers who can handle all your assignments.
Plagiarism free papers
Timely delivery
Any deadline
Skilled, Experienced Native English Writers
Subject-relevant academic writer
Adherence to paper instructions
Ability to tackle bulk assignments
Reasonable prices
24/7 Customer Support
Get superb grades consistently
Online Academic Help With Different Subjects
Literature
Students barely have time to read. We got you! Have your literature essay or book review written without having the hassle of reading the book. You can get your literature paper custom-written for you by our literature specialists.
Finance
Do you struggle with finance? No need to torture yourself if finance is not your cup of tea. You can order your finance paper from our academic writing service and get 100% original work from competent finance experts.
Computer science
Computer science is a tough subject. Fortunately, our computer science experts are up to the match. No need to stress and have sleepless nights. Our academic writers will tackle all your computer science assignments and deliver them on time. Let us handle all your python, java, ruby, JavaScript, php , C+ assignments!
Psychology
While psychology may be an interesting subject, you may lack sufficient time to handle your assignments. Don't despair; by using our academic writing service, you can be assured of perfect grades. Moreover, your grades will be consistent.
Engineering
Engineering is quite a demanding subject. Students face a lot of pressure and barely have enough time to do what they love to do. Our academic writing service got you covered! Our engineering specialists follow the paper instructions and ensure timely delivery of the paper.
Nursing
In the nursing course, you may have difficulties with literature reviews, annotated bibliographies, critical essays, and other assignments. Our nursing assignment writers will offer you professional nursing paper help at low prices.
Sociology
Truth be told, sociology papers can be quite exhausting. Our academic writing service relieves you of fatigue, pressure, and stress. You can relax and have peace of mind as our academic writers handle your sociology assignment.
Business
We take pride in having some of the best business writers in the industry. Our business writers have a lot of experience in the field. They are reliable, and you can be assured of a high-grade paper. They are able to handle business papers of any subject, length, deadline, and difficulty!
Statistics
We boast of having some of the most experienced statistics experts in the industry. Our statistics experts have diverse skills, expertise, and knowledge to handle any kind of assignment. They have access to all kinds of software to get your assignment done.
Law
Writing a law essay may prove to be an insurmountable obstacle, especially when you need to know the peculiarities of the legislative framework. Take advantage of our top-notch law specialists and get superb grades and 100% satisfaction.
What discipline/subjects do you deal in?
We have highlighted some of the most popular subjects we handle above. Those are just a tip of the iceberg. We deal in all academic disciplines since our writers are as diverse. They have been drawn from across all disciplines, and orders are assigned to those writers believed to be the best in the field. In a nutshell, there is no task we cannot handle; all you need to do is place your order with us. As long as your instructions are clear, just trust we shall deliver irrespective of the discipline.
Are your writers competent enough to handle my paper?
Our essay writers are graduates with bachelor's, masters, Ph.D., and doctorate degrees in various subjects. The minimum requirement to be an essay writer with our essay writing service is to have a college degree. All our academic writers have a minimum of two years of academic writing. We have a stringent recruitment process to ensure that we get only the most competent essay writers in the industry. We also ensure that the writers are handsomely compensated for their value. The majority of our writers are native English speakers. As such, the fluency of language and grammar is impeccable.
What if I don't like the paper?
There is a very low likelihood that you won't like the paper.
Reasons being:
When assigning your order, we match the paper's discipline with the writer's field/specialization. Since all our writers are graduates, we match the paper's subject with the field the writer studied. For instance, if it's a nursing paper, only a nursing graduate and writer will handle it. Furthermore, all our writers have academic writing experience and top-notch research skills.
We have a quality assurance that reviews the paper before it gets to you. As such, we ensure that you get a paper that meets the required standard and will most definitely make the grade.
In the event that you don't like your paper:
The writer will revise the paper up to your pleasing. You have unlimited revisions. You simply need to highlight what specifically you don't like about the paper, and the writer will make the amendments. The paper will be revised until you are satisfied. Revisions are free of charge
We will have a different writer write the paper from scratch.
Last resort, if the above does not work, we will refund your money.
Will the professor find out I didn't write the paper myself?
Not at all. All papers are written from scratch. There is no way your tutor or instructor will realize that you did not write the paper yourself. In fact, we recommend using our assignment help services for consistent results.
What if the paper is plagiarized?
We check all papers for plagiarism before we submit them. We use powerful plagiarism checking software such as SafeAssign, LopesWrite, and Turnitin. We also upload the plagiarism report so that you can review it. We understand that plagiarism is academic suicide. We would not take the risk of submitting plagiarized work and jeopardize your academic journey. Furthermore, we do not sell or use prewritten papers, and each paper is written from scratch.
When will I get my paper?
You determine when you get the paper by setting the deadline when placing the order. All papers are delivered within the deadline. We are well aware that we operate in a time-sensitive industry. As such, we have laid out strategies to ensure that the client receives the paper on time and they never miss the deadline. We understand that papers that are submitted late have some points deducted. We do not want you to miss any points due to late submission. We work on beating deadlines by huge margins in order to ensure that you have ample time to review the paper before you submit it.
Will anyone find out that I used your services?
We have a privacy and confidentiality policy that guides our work. We NEVER share any customer information with third parties. Noone will ever know that you used our assignment help services. It's only between you and us. We are bound by our policies to protect the customer's identity and information. All your information, such as your names, phone number, email, order information, and so on, are protected. We have robust security systems that ensure that your data is protected. Hacking our systems is close to impossible, and it has never happened.
How our Assignment  Help Service Works
You fill all the paper instructions in the order form. Make sure you include all the helpful materials so that our academic writers can deliver the perfect paper. It will also help to eliminate unnecessary revisions.
2.      Pay for the order
Proceed to pay for the paper so that it can be assigned to one of our expert academic writers. The paper subject is matched with the writer's area of specialization.
3.      Track the progress
You communicate with the writer and know about the progress of the paper. The client can ask the writer for drafts of the paper. The client can upload extra material and include additional instructions from the lecturer. Receive a paper.
4.      Download the paper
The paper is sent to your email and uploaded to your personal account. You also get a plagiarism report attached to your paper.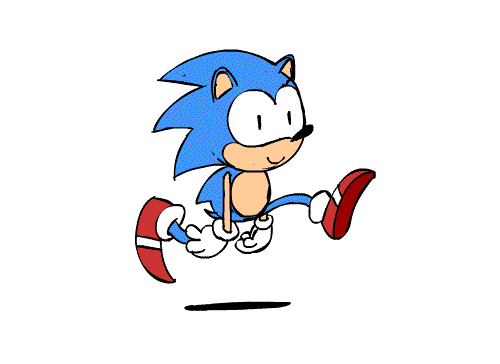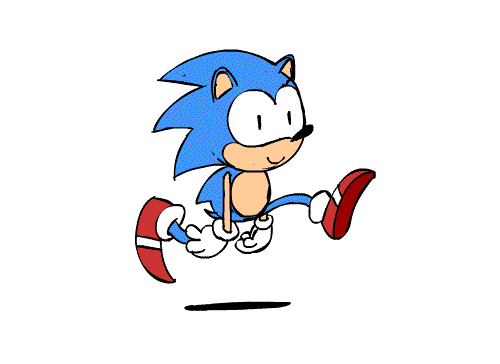 PLACE THIS ORDER OR A SIMILAR ORDER WITH US TODAY AND GET A PERFECT SCORE!!!
---