Police Suicide recent study revealed an increase in the number of suicides among police officers more than in the past (Volanti, 1995). A survey population of 2,662 police officers from 1950 to 1979 recorded one suicide every 2.5 years. This incidence occurred twice as often at every 2.5 years between 1980 and 1990. The findings demand urgent attention among law enforcement agencies to tackle the stubborn problem. It can no longer be ignored. The first appropriate step to take is to discover and understand the factors, which give rise to the incidence (Volanti).
These factors are the lack of available data on police suicides, misclassification of the data, and the exclusion of such data in small or outlying areas (Volanti, 1995). Pertinent data are either uncollected or kept confidential by law enforcement agencies. Whatever information that leaks out is routinely categorized as accidents or undetermined deaths. There exists a myth or illusion that police officers are indestructible or invulnerable. It is, therefore, considered a disgrace to them and to their profession to yield to pressure and take their own lives. They have a traditionally cohesive culture, which projects them as authority figures that take care of others and themselves capably. They powerfully tend to cover up for victim officers, their institution and their families from the stigma of weakness of aberration. A consequence is that investigators are inclined to overlook or disregard evidence in this direction during the classification process. According to a study conducted on suicide records at the Chicago Police Department 67% of the information was intentionally misclassified as accidental or natural deaths. Furthermore, most researches concentrate on large cities and leave out much of the information in small and rural police units or departments. Failure to correct these trends and inaccuracies will continue to misrepresent or hide the true causes and frequency of police suicides (Volanti).
Causes or factors attributed to police suicide point or relate to alcoholism, physical illness or oncoming retirement, further studies revealed (Volanti, 1995). It is also more common among older officers. Other factors are the easy availability of firearms, constant or frequent exposure to death and injury, stress and strain from shift work, inequities and inconsistencies within the criminal justice system and a negative public image. Another study conducted among the Detroit Police Department found that the majority of police officers who committed suicide were white young men, married and had a high school education. Other factors were alcohol abuse at 42%, psychosis at 33% and marital difficulties at 9%. The findings derived from an investigation of 27 cases in Quebec showed that half of the victims had a psychiatric or medical history. Many of them were severe alcoholics. The rest confronted work difficulties and whose work performance dropped to serious levels in the six months before the suicides. The studies identified the causes as high-level of stress, frustration and helplessness, access to firearms, alcohol abuse, fear of separation from the police subculture, constant exposure to misery and self-abnegation, bureaucracy, isolation, a sense of conflict and confusion with the criminal justice system. The accumulation of these experiences creates deep trauma similar to the Post-Traumatic Stress Disorder among veterans of war. They develop the characteristic symptoms, such as nightmares, flashbacks and refusal to return to duty. Their common response to the intense suffering is self-destruction (Volanti)..
Their families and their departments suffer both the loss and the stigma as a consequence (Volanti, 1995). Because of the dishonorable nature of the act, the victims' survivors are not conferred the full honors at the funeral. Their departments also tend to abandon their families after offering them emotional comfort (Volanti).
Psychologist Carol Logan of the Colorado Springs Police Department maintained that every department maintains its own "culture (Gorski, 2001)." The Department's psychologist for 12 years, she said that potential officers are tested for emotional stability. It also requires a two-year college education. In addition, it regularly connects with officers' families, train them on safety issues and promote a sense of community with them. Records showed that five police officers from this Department had committed suicide in the past 25 years. Two of these occurred within a short span of time. One was a woman and the other was a man. The woman who had served for eight years exhibited irrational behavior in the preceding day. She was temporarily taken out off duty and subjected to a psychological evaluation. She went on a driving rampage and then shot herself to death when pursued. The woman officer was an outstanding athletic. She won the women's wrestling national championship in 1994 and 1995. She also ranked fifth in the 1995 world championships. She wanted to compete at the Olympics if women's wrestling got accepted. Her department could not determine the cause of her sudden act of self-destruction (Gorski).
The male officer shot himself to death at the basement of his own home (Gorski, 2001). The apparent cause was domestic in nature. The Fraternal Order of Police surveyed suicides in small and medium-sized departments in 1995. It found that 22 per 100,000 officers took their own lives. Nationally, the figure was 12 suicides per 100,000 people (Gorski).
The situation in New York is similar and as alarming as in Colorado. A survey conducted by the New York Police Department discovered that 25% of its officers knew who among them tended to commit suicide (Horvitz, 1994). The survey was part of the Police Suicide Training Project, which aimed at raising awareness of available resources available for police officers in trouble. It concluded that police officers are three times more prone to self-destruction than any other individual in society of any age, gender and social class. Most of them did so privately more than in line of duty at a 63% rate between 1985 and 1994. Professor Andre Ivanoff of Columbia University, who conducted the Project, said that every suicide had its own cause or path. In the case of police suicides, most of the victims were male. Studies indicated that women were less prone because they had healthier emotional outlets than men. After work, men would get together and drink. Moreover, they were more capable at self-destruction. They could also choose deadlier means for it. Gloria Rothenberg, president of the Nassau County Psychological Association, said that women tended to choose methods with a greater chance of survival, such as drug overdose. An investigation of 63 suicides at the New York Police Department in the 10 years of study showed that only four used their own guns (Horvitz).
The factors to suicides identified by this Department were work stress, the availability of arms, younger age range, the culture of the police force and reluctance to seek help (Horvitz, 1994). In response to the rise in incidence, psychological services have been made available to employees of police departments in the last 15 years. The Los Angeles Police Department hired seven full-time psychologists whose caseloads had been growing. Their counseling sessions increased by 101% since 1990. The New York Police Department organized a psychological services unit, a counseling unit for those with alcohol problems, an early intervention unit, a chaplain's unit and a 24-hour assistance line. A video documentary, entitled "By Their Own Hand," continues to be used by the Project as an educational tool at the police academy since its first showing in 1992. The Project exceeded its goals. Officers expressed the desire to use all available resources. They became more inclined to use the chaplain unit. Training materials were distributed to other police departments throughout the country. There was a clear departure from the former situation wherein suicides were interpreted as mere cleaning or hunting accidents (Horvitz).
But increasing awareness and making more resources available would not guarantee a solution to the problem (Horvitz, 1994). This was the opinion of Director Eloise Archibald of the Department's psychological unit. The officers would not necessarily be inclined to use the resources. The psychological services unit, for example, should be separate from the department to motivate potential victims to approach it. Securing help outside also presented problem if they used insurance to pay for therapy. The Department could find out. Most insurance companies were allowed to divulge confidential information on patients who applied for benefits. Support groups were among important resources for potential victims. But they were new and their value has not been determined. Furthermore, they could serve only a limited number of officers at a time (Horvitz).
What can be done? Obstacles to intervention must be overcome (Baker and Baker, 1996). Warning signs must be recognized, the problem must be properly evaluated and action should then be taken. Obstacles to intervention consist of the denial of the problem and the victim's own reluctance or resistance to seeking help. When a police officer showed or revealed an emotional problem, which could lead to suicide, he and those around him tended to deny its existence or reality. Even when it was acknowledged, the office would resist help. It could mean losing his job, demotion or public shame when exposed. As in many organizations, the common viewpoint among police officers and supervisors that referral to a mental health professional meant the loss of one's job. The perception prevented the victim from taking the proper action. The victim's superiors would attempt to help or protect him by denying the reality of his problem. As a result, the victim was denied the help he needed. These superiors were unduly concerned about the threat to employment and economic security (Baker and Baker).
The department should educate its officers and personnel on depression and suicide (Baker and Baker, 1996). They should be told that seeking help would not make them lose their job or end their career. It could even improve their job and career. A program of education should emphasize that asking for help was a sign of strength and not weakness. But such a program would work only if the entire department would take advantage of its benefits. Police administrators and supervisors should refrain from imposing punishment. They should instead impress upon their officers that they can solve their problems together. Seeking help would not mean job loss. Information on their problem would be kept strictly confidential. Their problem had a solution rather than hopeless. And there would always be someone who could help. These messages should be consistently communicated to all potential victims in police trainings, as a departmental policy and in the everyday behavior of their superiors (Baker and Baker).
Many of those who successfully took their own lives had mixed feelings about dying (Baker and Baker, 1996). Studies showed that 75% of them wrote notes about their intention to destroy themselves. Suicidal police officers usually showed warning signs, such as sadness, frustration, disappointment, grief, alienation, depression, loneliness, physical pain, mental agony and mental illness. But the strongest warning sign would be a failed suicide attempt. The more recent the attempt made, the greater the risk. An officer's failure to perform satisfactorily could produce a major depressive attack. Depression, which links to or results in suicide, is often a deeper and longer-term condition. The officer could experience changes in appetite or weight. He might lose sleep or change sleeping pattern. He might be less active and feel worthless or guilty. He might find it hard to think, concentrate and make decisions or entertain thoughts of ending everything. Then he could plan or attempt suicide. Persistent anger or angry outbursts and blaming over minor occurrences could indicate severe distress (Baker and Baker).
Supervisors and managers should evaluate the situation or problem and interview the officer who manifests these signs (Baker and Baker, 1996). His body language, facial expressions and moods should be carefully observed. The most important indicators are hopelessness and helplessness. An expression of hopelessness and helplessness reflected the lack of hope in his life. He perceived himself as unable to change his situation. This is when the person could begin to act on his condition by destroying himself. He could also perceive of suicide as retrieving his former strength, courage and control over his environment. Supervisors should explore the officer's history for suicidal behavior, mental illness, chronic depression, multiple divorces and alcohol abuse. The officer could be suffering from some loss, drug abuse or extreme stress. An older officer would be afflicted with some physical condition or fear impending retirement or social isolation. These can produce the critical feelings of hopelessness and helplessness (Baker and Baker).
Many potential suicides would want to be saved without seeking assistance or specifying the help they needed (Baker and Baker, 1996). They were actually confused about getting rid of themselves. They needed a strong authority to give them direction and help them make sense of his trouble. Supervisors should take advantage of this confusion. They should immediately offer them support and assistance. Officers in this mental state are quite suggestive and responsive to the direction given. They should assert their authority in ordering the officers on what action should take. Supervisors should also require the officers to comply with their direction (Baker and Baker).
A supervisor's intervention should end with a referral to a mental health professional (Baker and Baker, 1996). It should be carefully planned so as to avoid violence. A depressed officer could take it on the supervisor himself, his fellow employees or their families. Homicide could occur and suicide could follow it. A supervisor should be able to refer the potential victim to a certified mental health professional. He should monitor the officer's condition and make sure he would be provided with continued support and counseling where he would be directed (Baker and Baker).
There is a new and direct suicide intervention method called the QPR (Quinnett 1998). It consists of three steps. The first step investigates possible suicidal communications. The second convinces the victim to accept help. The third consists of referring him to a skilled mental health professional. While it takes time for the officer's trouble to develop, he would be open to a brief, passing and remedial intervention right before the potential suicide attempt. An intervening supervisor should confront the officer's decision or plan to destroy himself. When he does, he should also make an immediate referral and an agreement with the officer to refrain from killing himself (Quinnett).
Three things could help prevent a possible suicide (Quinnett, 1998). A supervisor's training in suicide intervention and prevention, timely intervention, and the availability of mental resources and support. A supervisor could elicit better response from the victim than his own family or closest kin, who would often express fear, denial, avoidance or passivity. These responses would tend to increase or strengthen the officer's sense of isolation, helplessness and hopelessness. And there should be accessible and appropriate mental health resource to both the supervisor and the potential victim. Easy access to a safe, tolerant but effective health professional could deflect the resistance of many officers who actually wanted to get help (Quinnett).
The method chosen to commit suicide was shown to be connected to the person's values, personal identity, training and the availability of the method (Quinnett, 1998). The anesthesiologist would use drugs, pilots fly an aircraft, and members of law enforcement institutions would use firearms. Using a firearm renders the victim virtually beyond rescue, resuscitation or a second chance because he dies as a result. Research now knows a lot more about persons, specifically police officers, who opt for self-destruction than those 10 years ago. It should also continue to investigate psychological conditions, which drive police officers to end their own lives (Quinnett).
Bibliography
Baker, T.E. And Baker, J.P. (1996). Preventing police suicide. FBI Law Enforcement
Bulletin: Federal Bureau of Investigation. Retrieved on December 11, 2008 at http://findarticles.com/p/articles/mi_m2194/is_n10_v65/ai_18920164?tag=content;col1
Gorski, E. (2001).. no easy answers on police suicides. The (Colorado Springs)
Gazette: ProQuest Information and Learning Company. Retrieved on December 11, 2008 from http://findarticles.com/p/articles/mi_qn4191/is_20010707/ai_n9989887?tag=content;col1
Horvitz, L.A. (1994). Can police solve their epidemic of suicide? Insight in the News: News World Communications, Inc. Retrieved on December 11, 2008 at http://findarticles.com/p/articles/mi_m1571/is_n45_v10/ai_15922971?tag=content;col1
Volanti, J.M. (1995). The mystery within: understanding police suicide. FBI Law
Enforcement Bulletin: Federal Bureau of Investigation. Retrieved on December 11, 2008 from http://findarticles.com/p/articles/mi_m2194/is_n2_v64/ai_16677484?tag=content;col1
---
Are you busy and do not have time to handle your assignment? Are you scared that your paper will not make the grade? Do you have responsibilities that may hinder you from turning in your assignment on time? Are you tired and can barely handle your assignment? Are your grades inconsistent?
Whichever your reason is, it is valid! You can get professional academic help from our service at affordable rates. We have a team of professional academic writers who can handle all your assignments.
Plagiarism free papers
Timely delivery
Any deadline
Skilled, Experienced Native English Writers
Subject-relevant academic writer
Adherence to paper instructions
Ability to tackle bulk assignments
Reasonable prices
24/7 Customer Support
Get superb grades consistently
Online Academic Help With Different Subjects
Literature
Students barely have time to read. We got you! Have your literature essay or book review written without having the hassle of reading the book. You can get your literature paper custom-written for you by our literature specialists.
Finance
Do you struggle with finance? No need to torture yourself if finance is not your cup of tea. You can order your finance paper from our academic writing service and get 100% original work from competent finance experts.
Computer science
Computer science is a tough subject. Fortunately, our computer science experts are up to the match. No need to stress and have sleepless nights. Our academic writers will tackle all your computer science assignments and deliver them on time. Let us handle all your python, java, ruby, JavaScript, php , C+ assignments!
Psychology
While psychology may be an interesting subject, you may lack sufficient time to handle your assignments. Don't despair; by using our academic writing service, you can be assured of perfect grades. Moreover, your grades will be consistent.
Engineering
Engineering is quite a demanding subject. Students face a lot of pressure and barely have enough time to do what they love to do. Our academic writing service got you covered! Our engineering specialists follow the paper instructions and ensure timely delivery of the paper.
Nursing
In the nursing course, you may have difficulties with literature reviews, annotated bibliographies, critical essays, and other assignments. Our nursing assignment writers will offer you professional nursing paper help at low prices.
Sociology
Truth be told, sociology papers can be quite exhausting. Our academic writing service relieves you of fatigue, pressure, and stress. You can relax and have peace of mind as our academic writers handle your sociology assignment.
Business
We take pride in having some of the best business writers in the industry. Our business writers have a lot of experience in the field. They are reliable, and you can be assured of a high-grade paper. They are able to handle business papers of any subject, length, deadline, and difficulty!
Statistics
We boast of having some of the most experienced statistics experts in the industry. Our statistics experts have diverse skills, expertise, and knowledge to handle any kind of assignment. They have access to all kinds of software to get your assignment done.
Law
Writing a law essay may prove to be an insurmountable obstacle, especially when you need to know the peculiarities of the legislative framework. Take advantage of our top-notch law specialists and get superb grades and 100% satisfaction.
What discipline/subjects do you deal in?
We have highlighted some of the most popular subjects we handle above. Those are just a tip of the iceberg. We deal in all academic disciplines since our writers are as diverse. They have been drawn from across all disciplines, and orders are assigned to those writers believed to be the best in the field. In a nutshell, there is no task we cannot handle; all you need to do is place your order with us. As long as your instructions are clear, just trust we shall deliver irrespective of the discipline.
Are your writers competent enough to handle my paper?
Our essay writers are graduates with bachelor's, masters, Ph.D., and doctorate degrees in various subjects. The minimum requirement to be an essay writer with our essay writing service is to have a college degree. All our academic writers have a minimum of two years of academic writing. We have a stringent recruitment process to ensure that we get only the most competent essay writers in the industry. We also ensure that the writers are handsomely compensated for their value. The majority of our writers are native English speakers. As such, the fluency of language and grammar is impeccable.
What if I don't like the paper?
There is a very low likelihood that you won't like the paper.
Reasons being:
When assigning your order, we match the paper's discipline with the writer's field/specialization. Since all our writers are graduates, we match the paper's subject with the field the writer studied. For instance, if it's a nursing paper, only a nursing graduate and writer will handle it. Furthermore, all our writers have academic writing experience and top-notch research skills.
We have a quality assurance that reviews the paper before it gets to you. As such, we ensure that you get a paper that meets the required standard and will most definitely make the grade.
In the event that you don't like your paper:
The writer will revise the paper up to your pleasing. You have unlimited revisions. You simply need to highlight what specifically you don't like about the paper, and the writer will make the amendments. The paper will be revised until you are satisfied. Revisions are free of charge
We will have a different writer write the paper from scratch.
Last resort, if the above does not work, we will refund your money.
Will the professor find out I didn't write the paper myself?
Not at all. All papers are written from scratch. There is no way your tutor or instructor will realize that you did not write the paper yourself. In fact, we recommend using our assignment help services for consistent results.
What if the paper is plagiarized?
We check all papers for plagiarism before we submit them. We use powerful plagiarism checking software such as SafeAssign, LopesWrite, and Turnitin. We also upload the plagiarism report so that you can review it. We understand that plagiarism is academic suicide. We would not take the risk of submitting plagiarized work and jeopardize your academic journey. Furthermore, we do not sell or use prewritten papers, and each paper is written from scratch.
When will I get my paper?
You determine when you get the paper by setting the deadline when placing the order. All papers are delivered within the deadline. We are well aware that we operate in a time-sensitive industry. As such, we have laid out strategies to ensure that the client receives the paper on time and they never miss the deadline. We understand that papers that are submitted late have some points deducted. We do not want you to miss any points due to late submission. We work on beating deadlines by huge margins in order to ensure that you have ample time to review the paper before you submit it.
Will anyone find out that I used your services?
We have a privacy and confidentiality policy that guides our work. We NEVER share any customer information with third parties. Noone will ever know that you used our assignment help services. It's only between you and us. We are bound by our policies to protect the customer's identity and information. All your information, such as your names, phone number, email, order information, and so on, are protected. We have robust security systems that ensure that your data is protected. Hacking our systems is close to impossible, and it has never happened.
How our Assignment  Help Service Works
You fill all the paper instructions in the order form. Make sure you include all the helpful materials so that our academic writers can deliver the perfect paper. It will also help to eliminate unnecessary revisions.
2.      Pay for the order
Proceed to pay for the paper so that it can be assigned to one of our expert academic writers. The paper subject is matched with the writer's area of specialization.
3.      Track the progress
You communicate with the writer and know about the progress of the paper. The client can ask the writer for drafts of the paper. The client can upload extra material and include additional instructions from the lecturer. Receive a paper.
4.      Download the paper
The paper is sent to your email and uploaded to your personal account. You also get a plagiarism report attached to your paper.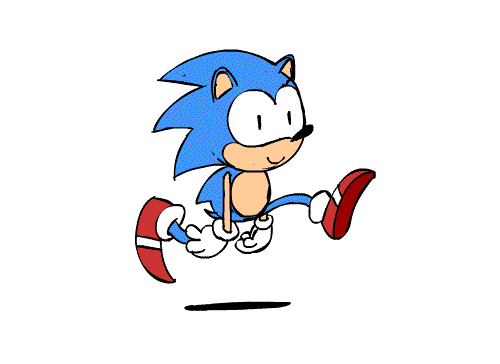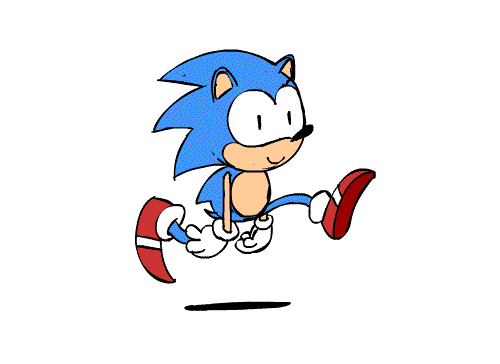 PLACE THIS ORDER OR A SIMILAR ORDER WITH US TODAY AND GET A PERFECT SCORE!!!
---