Pedagogical Affordance
ICT and Education
Many agencies and governments — federal, state, and local — have devoted considerable resources to technology in public elementary and secondary schools. These Information Communication Technology (ICT) resources have taken many forms: hardware, software, professional development, and technical support (Puma, Chaplin, & Pape, 2000; Smerdon, Cronen, Lanahan, Anderson, Iannotti, & Angeles, 2000).
Information literacy (IL) is an essential skill to have in today's world. The American Library Association (ALA) Presidential Committee on IL defines IL as a set of abilities whereby an individual is able to recognize the need for information, as well as to locate, evaluate, and use the needed information effectively (ALA Presidential Committee on IL, 1989). More specifically, information literacy can be regarded as "the set of skills needed to find, retrieve, analyze, and use information" (ALA, 2007, Para. 1). As the world becomes more technologically advanced and dependent on the quick transfer and retrieval of information, IL will be equated with the ability to formulate informed decisions in many aspects of life. In post-secondary education, IL might be introduced through writing research papers or studying from textbooks; however, IL skills are not adequately obtained simply by doing basic coursework tasks alone (ALA, 2007). According to the Association of College and Research Libraries (ACRL) (2007), IL enables individuals to master content and extend the range of their search in order to become self-directed and obtain better control over their learning. Therefore, IL serves as a foundation for life-long learning in that it can be shared between various learning environments and disciplines (ALA, 2006).
There are many studies on the importance of ICT in education for example, Susan saw computers as a means to perform traditional work better and more efficiently, but not essential to accomplishing assignments; she presented demonstrations and students performed calculations on computers. Rick viewed computers as a way of transforming educational/learning processes by using them as a means for students to ask and answer their questions using ICT resources like the Internet and multi-media authoring programs.
Marshall's (2006) insisted that instructors should design higher education courses that promote IL as the object of learning as well as the medium by which student learning can occur. In tandem with Marshall's views, ALA (2007) suggests that there is a need for an IL parallel curriculum in order to develop a solid base of IL in post-secondary education, but ALA does not elaborate on the meaning of the term "parallel curriculum" with respect to IL.
The acquisition of appropriate and timely IL skills (i.e., in terms of online courses and online search) are important for graduate students, and the lack of these skills may affect graduate students' success in keeping up with the technologically-oriented demands of their programs (i.e., online courses, online research, etc.). Indeed, graduate students' lack of adequate IL skills can negatively impact upon their ability to perform research related tasks. Many researchers are in accord that IL skills are important for graduate students (Barrett, 2005; Beile O'Neil, 2005; Cannon, 2007; Sadler & Given, 2007)
In addition to the IT skills for students there is also a wide variety of research on the importance of ICT for teachers. Norton, McRobbie, and Cooper (2000) examined two questions in a case study of five mathematics teachers at a private girls high school in Australia. The authors framed their study with two images of teaching and learning — transmission, or teacher-centered, and construction, or student centered — that described teachers' beliefs about teaching and learning mathematics. The two foci of inquiry were: (1) the connections between teachers' beliefs about teaching mathematics and their attitudes toward using computers in their mathematics teaching; and (2) an examination of the ways staff discourse facilitated or hindered the use of computers.
The authors conducted the research at a private girl's school with substantial ICT resources — the student to computer ratio was 2:1. Based on initial survey data from eight mathematics teachers, Norton, McRobbie, and Cooper (2000) selected three senior teachers to interview and observe. The authors chose the participants based on the criterion that these teachers were education leaders whose ideas strongly influenced the way mathematics was taught because of "their ideas, actions, and beliefs about the nature of mathematics and their images of teaching and learning" (p. 90). Two of the three teachers represented the teacher centered transmission mode of teaching and one teacher represented a student-centered constructivist mode of teaching.
In selecting participants from a large initial pool, Laffey (2004) looked for "evidence of technology use and ways in which students showed valuing or resisting the use of technology" (p. 364); in this sense meaning acceptance or rejection of ICT. As the study progressed, Laffey noted that new students entering the education program had more experience with technology. Their ICT comfort level rose because of prior experience before entering the program and training they received in the program. However, as they worked in the Early Childhood Education (ECE) program, gaining understanding of ECE classrooms and the expectations of administrators and parents, they anticipated lower levels of technology use (thus, rejection of ICT) in the classroom with students. ECE pre-service teachers felt their students would be too young to be taught to use technology; they argued for concrete empirical experience. Laffey's findings have shown that participating pre-service teachers planned to use technology as teachers outside the classroom (research, communication with peers and administrators, materials preparation) but resisted seeing technology as a part of their relationship with children — again, rejection of ICT as an education innovation, even though they demonstrated moderate to high efficacy with ICT resources.
Analysis of explicit ICT expectations as they have appeared in government policy papers during the past decade in Denmark forms the basis of Mathiasen's study (2004) of a Danish high school with extensive technology resources. In this school all students and teachers had laptop computers. The author observed 10 teachers and 22 students over three years, the course of a Danish student through high school.
Mathiasen (2004) explored the expectation that communicative media, exemplified by the laptop computer, would change the nature of teaching and learning. He asked the following questions: what did teachers and students actually do when the intensive application of ICT in teaching became a possibility? And, what were students' approaches to and experiences with the use of laptops in teaching?
2. Affordance Theory
Affordances are perceived opportunities for action in the environment (Gibson, 1979). Also, affordances are defined as perceived potential utilities of an object (Affordances [n.d.], Oxford English Dictionary Online, 2010). Affordances can be based in the visual perceptions of the natural world (Gibson, 1979), as well as industrial design (Norman, 1988), with the notion that our past knowledge and experiences are applicable to our perception about the things around us (Sadler & Given, 2007).
Affordance Theory "states that the world is perceived not only in terms of object shapes and spatial relationships but also in terms of object possibilities for action (affordances) — perception drives action" (Learning Theories Knowledge Base, 2010, para.1). This theory emphasizes that perception of the environment directs the course of action (Learning Theories Knowledge Base, 2010).
The principal founder of Ecological Psychology, and the chief promulgator of Affordance Theory, James Gibson, argued that one's behavior (including information-seeking behavior) should be studied in the context of one's environment (Sadler & Given, 2007). In The Ecological Approach to Visual Perception, Gibson (1979) described the fundamental components of affordance:
The affordance of the environment are what it offers the animal, what it provides or furnishes, either for good or ill. The verb to afford is found in the dictionary, but the noun affordance is not. I have made it up. I mean by it something that refers to both the environment and the animal in a way that no existing term does. It implies the complementarily of the animal and the environment. (p.127)
Gibson claims the world consists simply of things perceived by an organism in its environment. Thus, for Gibson the world consists of affordances or opportunities for action. For instance, a large rock might be perceived by a reptile in a desert as a place to sunbathe, while for a human, that rock might be perceived as a building material. Hence, there is no accurate use for the rock except for the affordance supposed by those who perceive it. The core concept of affordance lies in the relationship between an organism and the environment (Gibson, 1979; Sadler & Given, 2007).
While Gibson's views of affordance are based in the visual perception of the natural world, Norman's (1988) views of affordance are associated with industrial design (Sadler & Given, 2007). Norman supports the notion that our past knowledge and experiences are applicable to our perception about the things around us. Ten years later, Norman (1999) observed that individuals are able to interact with thousands of objects even though they might have only encountered them once before, explaining that the appearance of an object can provide crucial signs necessary for its operation. This perspective suggests the necessity of distinguishing between the intended use (and real affordances) of an object and its perceived affordances. For instance, affordances presented by a knife are defined by the individual who uses it, not necessarily by its designer. More specifically, although a designer envisaged the knife as a cutting tool, the user might not utilize the knife for cutting. While Gibson (1979) suggests that the knife does not have any affordance on its own, except when an individual has attributed a meaning to it, Norman suggests that the designer's real or intended affordance for the knife was for cutting purposes. Although there are debates in the field of ecological psychology about the nature of affordances (distinction and overlays between intended and perceived affordances), affordance perspectives are a crucial area in the study of usability (Sadler & Given, 2007).
3. Pedagogical Affordance and ICT
Peter and Rosamund (2005) described pedagogical affordance of ICT as the technological tools and ICT can be used to enhance learning. They were of the view that now a days the introduction digital tools in the classroom setting has enhanced classroom learning. Similarly Marry (2005) conducted a study on the possibility of affordances of ICT-rich environments as how they can contribute and support the students to learn science under a suggested framework for a pedagogical practice science learning. Marry (2005) identified four major effects of affordances including promotion of the cognitive hastening; facilitation of a wide variety of experience such that students can easily relate the experiences of science with their real world; an increase in self-management by facilitating them in gathering data and presenting it. The researcher concluded that pedagogical affordances have helped the students in facilitating the science learning yet there is a possibility of much enhances learning experiences for science students if these affordances are integrated with other pedagogical innovations. (Marry, 2005)
Mathiasen (2004) proposed that from a pedagogical perspective, the question of whether teaching is enriched when all students have a laptop computer is debatable. One teacher observed that because of the presence of the laptops "teaching the subject takes at least twice the time" (p. 284). Data examining communication content showed that study related subjects were not a major part of the total number of emails sent between students, and this applied to all three years. Mathiasen noted, "Differentiation [reform, transformation] of teaching occurs only to a limited extent" (p. 290). The grades of students in the four laptop-classes that passed their graduation exams demonstrated that their grade averages corresponded to the national average. Thus, the political system's expectations regarding the goal of educational change in teaching and learning through ICT were not reflected in significantly higher grades. Teachers still preferred physical interaction as a mode of teaching. Likewise, students expressed a preference for teaching based on interaction. For the most part, laptop-based teaching corresponded to the traditional way of delivering instruction. Mathiasen (2004) concluded that the educational system, learning environments, and teacher training needed rethinking because of the beliefs and attitudes expressed by students and teachers.
Implementation is the stage of the Innovation-Decision Process in which an individual, or members of a particular group, have decided to adopt an innovation work to make it an effective part of their routine or practice (Rogers, 2003). Once they have decided to adopt an innovation, adopters make on-going decisions about whether they will continue or discontinue use of the innovation. Implementation can take place at two levels: the individual level, in a teacher's classroom; and the group level, cohorts of specific teachers by grade or content area, and the cohort of all teachers in a school or district. The questions specific to this domain are: 1) in what ways do teachers work to make ICT part of their teaching? And, 2) what factors encourage continuance or discontinuance?
In a survey-based study of teachers and students at an independent English Secondary School (private, girls-only) with significant commitment to ICT, O'Mahony (2003) investigated the interrelationship of three areas pertinent to ICT implementation: access, staff ability — perceived and desired — and use. Access to ICT resources at the school was high, but most teachers used these resources infrequently. Teachers perceived the level of ICT training as low, criticizing the lack of time available for training.
O'Mahony (2003) framed the study in terms of action research: the school administration needed to know why teachers' under-utilized ICT (a form of rejection) resources and then, how the administration might rectify the situation. A six-point model of effective ICT use provided criteria for the study components of which included: ICT resources, policy, executive ICT commitment, professional development, evaluation of ICT use, and student ICT skills. The ultimate aim of employing this model, in particular the professional development program for staff in ICT, was to improve the overall technology skills of the teaching staff in order to improve student learning.
Data from surveys showed that a major challenge facing the school was not access to ICT resources, but the provision of relevant and supportive training for staff to support implementation. Statistical data derived from the surveys indicated that teachers used ICT resources available to them. However, teachers used the technology resources for administrative and planning tasks rather than instructional activities with students, as observed in the previous section about decisions. The statistical data also suggested the teachers were moderately competent with ICT. The main obstacles to increased ICT use for pedagogy were: "a lack of time, a lack of training, and a lack of ICT resources in the classroom" (p. 308). In conclusion, O'Mahony (2003) underscored the need for practical and responsive training programs in computer applications (e.g., presentation, web design, and using digital whiteboards), positive home-school network links, and more defined ICT planning in order to improve ICT implementation. Training programs, also known as professional development, provide opportunities to negotiate perceived characteristics of an innovation. In ICT training programs, teachers (adopters) encounter opportunities to reduce complexity of ICT resources while learning to implement them in the education context. In addition, they try out the resources (trial ability) and communicate with peers about use of ICT (observability). Engaging in these activities helps teachers understand compatibility and relative advantages inherent in implementing ICT.
4. Pedagogical affordance of Electronic Brain-Storming
Brainstorming or group idea generation through verbal interaction was introduced with the notion that it would be a more effective method of generating ideas compared to the nominal group technique (individual working alone). Group members in brainstorming sessions were encouraged to generate as many ideas as possible without regard for quality. Participants articulated the ideas that came to mind and were instructed not to criticize or evaluate as presented to them. Also, group members were persuaded to build on the ideas of others. Yet electronic brainstorming is a technique where computerized software are used to generate idea.
In the brainstorming individual or group the individuals have usually less time to think as there are time constraints. Also in the group brainstorming the individuals do not take much interest because of fear of evaluation and criticism yet in EBS individuals are independent in generating and presenting ideas. In education EBS is being used such as students use e-libraries to gather data for their assignments. There are many soft wares like engineering or other soft wares. (Nicolas, 2004)
Technological innovations, whether the invention of the printing presses in the fifteenth century or the latest information technology, act as a powerful driver for the development of education. The Course Management System (CMS) is one of those new information technologies that promise to dramatically change the conception of education. In spite of a short history, CMS has already played a critical role in higher education's technology infrastructure. Many institutes of higher education have adopted CMSs and other information technologies to supplement traditional face-to-face instruction and to provide distance learning (Bickelmeyer & Molenda, 2006; Greene, 2001; Pollack, 2003; Powell, 2006).
Darleen, Carter, Smith and Donald conducted a meta analysis of examining the effect of electronic media communication on the idea generation of groups. The purpose of this study was to compare the traditional brainstorming groups with electronic brainstorming groups. The study concluded that the groups which used EBS were more creative and productive as compared FTF groups. The authors suggested that electronic brainstorming can be effective if implied in the academic and institutional setting.
References
American Library Association 2006. Information Literacy Competency Standards for Higher Education. Retrieved on December 27, 2011, from http://www.ala.org/ala/acrl/acrlstandards/informationliteracycompetency.cfm
American Library Association 2007. Intro to Info Lit. Retrieved on December 27, 2011, from http://www.ala.org/ala/acrl/acrlissues/acrlinfolit/infolitoverview/introtoinfolit/introinfolit.cfm
Barrett, A. 2005. The Information-Seeking Habits of Graduate Student Researchers in the Humanities. Journal of academic librarianship, 31(4), 324-331.
Beile O'Neil, P.M. 2005. Development and validation of the Beile Test of Information Literacy for Education (B-TILED). Doctoral dissertation, University of Central Florida, Florida, United States. Retrieved December 27, 2011, from ProQuest Digital Dissertations database. (Publication No. AAT 3193465).
Cannon, T.H. 2007 Closing the digital divide: An assessment of urban graduate teacher education students' knowledge of information literacy and their readiness to integrate information literacy into their teaching. Ed.D. dissertation, University of San Francisco, California, United States. Retrieved December 20, 2011, from ProQuest Digital Dissertations database (Publication No. AAT 3269251).
Darleen M. DeRosa, Carter L. Smith, Donald A. Hantul. 2005. The medium matters: Mining the long-promised merit of group interaction in creative idea generation tasks in a meta-analysis of the electronic group brainstorming literature. Accessed at www.sciencedirect.com
Gibson, J.J. 1977. The theory of affordances. In R.E. Shaw & J. Bransford (Eds.), Perceiving, acting, and knowing: Toward an ecological psychology (pp. 67 — 82). Hillsdale, NJ: Lawrence Erlbaum Associates Inc.
Laffey, J. 2004. Appropriation, mastery, and resistance to technology in early childhood preservice teacher education. Journal of Research on Technology in Education, 36 (4), 361-382.
Marshall, R.K. 2006. An instrument to measure information competency. [Electronic version]. Journal of Literacy and Technology, 6(1).
Mary E. Webb. 2005. Affordances of ICT in science learning: implications for an integrated pedagogy. International Journal of Science Education Vol 27, No. 6, 16 pp. 705 — 735
Mathiasen, H. 2004. Expectations of technology: When the intensive application of IT in teaching becomes a possibility. Journal of Research on Technology in Education, 36 (3), 273-294.
Nicolas Michinov, Corine Primois. 2004. Improving productivity and creativity in online groups through social comparison process: New evidence for asynchronous electronic brainstorming. Computers in Human Behavior 21 (2005) 11 — 28
Norman, D. 1988. The psychology of everyday things. New York, NY: Basic Books.
Norton, S., McRobbie, C.J., & Cooper, C.J. 2000. Exploring secondary mathematics teachers' reasons for not using computers in their teaching: Five case studies. Journal of Research on Computing in Education, 33 (1), 87-109.
O'Mahony, C. 2003. Getting the information and communications technology formula right: Access + ability = confident use. Technology, Pedagogy and Education, 12 (2), 295-311.
Peter Johna and Rosamund Sutherland. 2005. Affordance, opportunity and the pedagogical implications of ICT Education Review.
Puma, M.J., Chaplin, D.D., & Pape, A. D 2000. E-rate and the digital divide: A preliminary analysis from the integrated studies of educational technology. Washington, D.C.: The Urban Institute.
Rogers, E. 2003. Diffusion of innovations, (5th ed.). New York: Free Press.
Sadler, E.B., & Given, L.M. 2007. Affordance theory: a framework for graduate students' information behavior. Journal of Documentation, 63(1), 114-141.
Smerdon, B., Cronen, S., Lanahan, L., Anderson, J., Iannotti, N., & Angeles, J. 2000. Tools for the 21st century: A report on teachers' use of technology. Washington, D.C.: U.S. Department of Education, Office of Educational Research and Improvement.
---
Are you busy and do not have time to handle your assignment? Are you scared that your paper will not make the grade? Do you have responsibilities that may hinder you from turning in your assignment on time? Are you tired and can barely handle your assignment? Are your grades inconsistent?
Whichever your reason is, it is valid! You can get professional academic help from our service at affordable rates. We have a team of professional academic writers who can handle all your assignments.
Plagiarism free papers
Timely delivery
Any deadline
Skilled, Experienced Native English Writers
Subject-relevant academic writer
Adherence to paper instructions
Ability to tackle bulk assignments
Reasonable prices
24/7 Customer Support
Get superb grades consistently
Online Academic Help With Different Subjects
Literature
Students barely have time to read. We got you! Have your literature essay or book review written without having the hassle of reading the book. You can get your literature paper custom-written for you by our literature specialists.
Finance
Do you struggle with finance? No need to torture yourself if finance is not your cup of tea. You can order your finance paper from our academic writing service and get 100% original work from competent finance experts.
Computer science
Computer science is a tough subject. Fortunately, our computer science experts are up to the match. No need to stress and have sleepless nights. Our academic writers will tackle all your computer science assignments and deliver them on time. Let us handle all your python, java, ruby, JavaScript, php , C+ assignments!
Psychology
While psychology may be an interesting subject, you may lack sufficient time to handle your assignments. Don't despair; by using our academic writing service, you can be assured of perfect grades. Moreover, your grades will be consistent.
Engineering
Engineering is quite a demanding subject. Students face a lot of pressure and barely have enough time to do what they love to do. Our academic writing service got you covered! Our engineering specialists follow the paper instructions and ensure timely delivery of the paper.
Nursing
In the nursing course, you may have difficulties with literature reviews, annotated bibliographies, critical essays, and other assignments. Our nursing assignment writers will offer you professional nursing paper help at low prices.
Sociology
Truth be told, sociology papers can be quite exhausting. Our academic writing service relieves you of fatigue, pressure, and stress. You can relax and have peace of mind as our academic writers handle your sociology assignment.
Business
We take pride in having some of the best business writers in the industry. Our business writers have a lot of experience in the field. They are reliable, and you can be assured of a high-grade paper. They are able to handle business papers of any subject, length, deadline, and difficulty!
Statistics
We boast of having some of the most experienced statistics experts in the industry. Our statistics experts have diverse skills, expertise, and knowledge to handle any kind of assignment. They have access to all kinds of software to get your assignment done.
Law
Writing a law essay may prove to be an insurmountable obstacle, especially when you need to know the peculiarities of the legislative framework. Take advantage of our top-notch law specialists and get superb grades and 100% satisfaction.
What discipline/subjects do you deal in?
We have highlighted some of the most popular subjects we handle above. Those are just a tip of the iceberg. We deal in all academic disciplines since our writers are as diverse. They have been drawn from across all disciplines, and orders are assigned to those writers believed to be the best in the field. In a nutshell, there is no task we cannot handle; all you need to do is place your order with us. As long as your instructions are clear, just trust we shall deliver irrespective of the discipline.
Are your writers competent enough to handle my paper?
Our essay writers are graduates with bachelor's, masters, Ph.D., and doctorate degrees in various subjects. The minimum requirement to be an essay writer with our essay writing service is to have a college degree. All our academic writers have a minimum of two years of academic writing. We have a stringent recruitment process to ensure that we get only the most competent essay writers in the industry. We also ensure that the writers are handsomely compensated for their value. The majority of our writers are native English speakers. As such, the fluency of language and grammar is impeccable.
What if I don't like the paper?
There is a very low likelihood that you won't like the paper.
Reasons being:
When assigning your order, we match the paper's discipline with the writer's field/specialization. Since all our writers are graduates, we match the paper's subject with the field the writer studied. For instance, if it's a nursing paper, only a nursing graduate and writer will handle it. Furthermore, all our writers have academic writing experience and top-notch research skills.
We have a quality assurance that reviews the paper before it gets to you. As such, we ensure that you get a paper that meets the required standard and will most definitely make the grade.
In the event that you don't like your paper:
The writer will revise the paper up to your pleasing. You have unlimited revisions. You simply need to highlight what specifically you don't like about the paper, and the writer will make the amendments. The paper will be revised until you are satisfied. Revisions are free of charge
We will have a different writer write the paper from scratch.
Last resort, if the above does not work, we will refund your money.
Will the professor find out I didn't write the paper myself?
Not at all. All papers are written from scratch. There is no way your tutor or instructor will realize that you did not write the paper yourself. In fact, we recommend using our assignment help services for consistent results.
What if the paper is plagiarized?
We check all papers for plagiarism before we submit them. We use powerful plagiarism checking software such as SafeAssign, LopesWrite, and Turnitin. We also upload the plagiarism report so that you can review it. We understand that plagiarism is academic suicide. We would not take the risk of submitting plagiarized work and jeopardize your academic journey. Furthermore, we do not sell or use prewritten papers, and each paper is written from scratch.
When will I get my paper?
You determine when you get the paper by setting the deadline when placing the order. All papers are delivered within the deadline. We are well aware that we operate in a time-sensitive industry. As such, we have laid out strategies to ensure that the client receives the paper on time and they never miss the deadline. We understand that papers that are submitted late have some points deducted. We do not want you to miss any points due to late submission. We work on beating deadlines by huge margins in order to ensure that you have ample time to review the paper before you submit it.
Will anyone find out that I used your services?
We have a privacy and confidentiality policy that guides our work. We NEVER share any customer information with third parties. Noone will ever know that you used our assignment help services. It's only between you and us. We are bound by our policies to protect the customer's identity and information. All your information, such as your names, phone number, email, order information, and so on, are protected. We have robust security systems that ensure that your data is protected. Hacking our systems is close to impossible, and it has never happened.
How our Assignment  Help Service Works
You fill all the paper instructions in the order form. Make sure you include all the helpful materials so that our academic writers can deliver the perfect paper. It will also help to eliminate unnecessary revisions.
2.      Pay for the order
Proceed to pay for the paper so that it can be assigned to one of our expert academic writers. The paper subject is matched with the writer's area of specialization.
3.      Track the progress
You communicate with the writer and know about the progress of the paper. The client can ask the writer for drafts of the paper. The client can upload extra material and include additional instructions from the lecturer. Receive a paper.
4.      Download the paper
The paper is sent to your email and uploaded to your personal account. You also get a plagiarism report attached to your paper.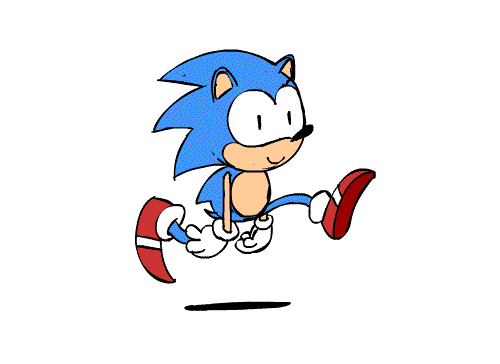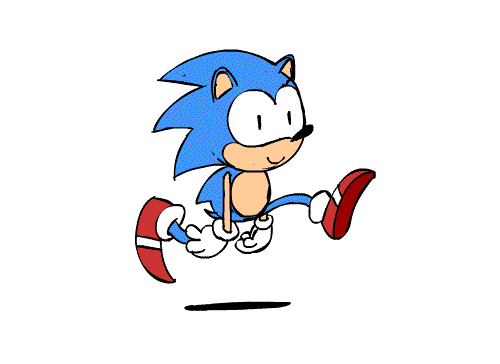 PLACE THIS ORDER OR A SIMILAR ORDER WITH US TODAY AND GET A PERFECT SCORE!!!
---