Management Principles
Explain the terms organic and mechanistic in relation to organisations.
Organizations require both organic and mechanistic elements in their structures to survive by being able to successfully respond to threats and opportunities while stabilizing their core functions. The concept of the value chain as originally defined by Dr. Michael Porter illustrates how the core functions of how a business generates profits must be organic enough to respond quickly to market opportunities and threats yet stable enough in line-of-business functions to consistently deliver strategies (Porter, 1990). The value chain is one of the more flexible frameworks for illustrating how organic and mechanistic organizations can co-exist and complement each other over the long-term.
The ability of organizations to attain their most challenging objectives are often more dictated by how well processes, systems and personnel can be orchestrated to a common objective. Dr. Porter noted that the orchestration of these three elements together were most evident in the personal productivity of knowledge workers who were drastically reducing time-to-market and increasing long-term company value (Porter, 1990). The ability to orchestrate organic and mechanistic organizational elements across an organization and have personal productivity emerge as the dominance differentiate for a business is possible using the value chain and determinants of competitive advantage Dr. Porter defined and continues refining today (Porter, 1990). The organic and mechanistic nature of organizations need to be agile and flexible enough to flex in response to opportunities and threats while keeping a stabilized platform for personal productivity to flourish.
Organic organizations are by definition decentralized with highly flexible, broadly defined jobs that have a high level of interdependence among employees and units (Wang, Ahmed, 2003). These organizations also focus on multi-directional communication across a diverse base of contributors, many of their more subject matter experts in their given areas. As a result of the decentralized nature of these organizations and the high level of expertise they attract with individual contributors, they develop cultures that highly value initiative and creativity (Wang, Ahmed, 2003). Successfully managing teams in an organic culture requires more of a transformational vs. transactional leadership mindset, as individual accountability and performance is critical for the success of an organic culture to perform well (Weisberg, Porell, 2011). Organic organizations are also by nature more based on broadly defined roles, with a minimum of regulations, processes and procedures in place, which allow for greater employee participation and problem-solving. All of these aspects of an organic organization further illustrate how it both requires and can nurture transformational leadership in managers and executives. For an organic organization to attain a high level of performance, it needs to continually evolve from being transactionally-based to more transformational in how it manages its people, aligns processes and uses internal systems.
An organic organizational structure is better suited for being a knowledge-sharing network in that it enables greater collaboration throughout the enterprise (Wang, Ahmed, 2003). The development of knowledge sharing networks throughout larger organizations require a hybrid structure of organic and mechanistic attributes in order to support more complex knowledge sharing and generating processes. A prime example of the combining of organic and mechanistic organizational structures can be found in the Toyota Production System (TPS), a world-class organization that is responsible for significant levels of knowledge creation and use globally (Dyer, Nobeoka, 2000). The TPS is known for having very agile organizational structures across it supply chain partners while also having rigid, very well-defined procedures and systems for enabling supplier quality, distributed order management, and services pricing (Dyer, Nobeoka, 2000). The central or most common attributes of an organic organization most closely align with the innovative aspects of the TPS, while the more mechanistic aspects of the TPS structure allow for greater ongoing stability and support for onboarding, quality management and ongoing sourcing.
In contrast to the organic organizations' more collaborative, interdependent and open approach to accomplishing complex tasks, mechanistic organizations rely on very well-defined, clear and centralized approaches to communicating and completing projects over time There are very distinct lines of command and control, clear definitions of authority and span of control as well (Waldersee, Griffiths, Lai, 2003). A mechanistic organizational structure will also be more focused on metrics and tend to value short-term measurable results over longer-term more difficult results to track over time. For the lack of agility, a mechanistic organization is often ideal for managing highly repetitive, rote tasks that would otherwise be extremely difficult for an organic organization to deal with., Efficiency and predictability are the critical success factors for mechanistic organizations, and their approach to organizing people, processes and systems reflect this fact clearly (Waldersee, Griffiths, Lai, 2003). A mechanistic organization is also one that creates highly rigid cultures that reflect a mindset of repetitiveness, predictability and ease of control vs. The more collaborative, open-ended type of roles within organic organizational structures. Strategies over time will reflect the structures of an organization, with the more mechanistic structures being more rigid and less likely to be situationally-grounded and focused in their strategies (Waldersee, Griffiths, Lai, 2003). The focus is on how to create more specialization, standardization and formalization over agility and the ability to respond to market conditions. While mechanistic organizations excel in their chosen strategies when the people, processes and systems are all unified towards a common goal, they have a major limitation in lacking the ability to respond quickly to changing market conditions. As a result, during periods of economic uncertainty and turbulence, mechanistic organizations tend to be less able to react and change direction quickly. In the context of telecommuting, a mechanistic organization would require workers to log into a portal at a specific time every day, participate in a video conference to make sure they were actually at work, and regularly receive random calls at 5pm or the end of their work day to see what they have accomplished. As would be suspected, mechanistic organizations don't typically tolerate telecommuting or working from home very often given how tightly aligned their cultures are to the mechanistic approach to defining processes and systems.
2. Would you describe the workplaces in the case study as more organic or mechanistic? Why?
The workplaces in the case study are more organic than mechanistic in that they actively encourage a more collaborative, open series of roles and nurture the development of more efficient means of cross-communication. Teleworkers and telecommuters excel in these unique roles when they have a high level of individual responsibility and initiative, which provides the necessary foundation for virtual teams to succeed (Weisberg, Porell, 2011). Organic organizations tend to also nurture and develop more transformational vs. transactional leaders, as this organizational structure promotes and rewards long-term orientation to tasks and emphasis collaboration to achieve objectives (Golden, Raghuram, 2010).
The examples in the case study show how effective each of the individual contributors are in defining their own unique approaches to motivating themselves as well. This illustrates that each of the remote workers have a strong sense of motivation for their specific roles in an organization, and have the freedom to define just how their work will be done. In a mechanistic organization, this would be nearly impossible to attain at an individual freedom level get the high degree of synchronization and planning required. A mechanistic organizational structure, so focused on the aspects of predictability and measuring outcomes, would not be able to deal with individual contributors being located broad geographic distances from each other, not able to measure or quantify the combined effects of their contribution (Waldersee, Griffiths, Lai, 2003). This aspect of a mechanistic organization being highly regimented and specifically designed to drive out any variation would also create a culture less tolerant of variations in work styles and approaches, and would further squelch the nature of virtual workers. Due to all of these factors associated with a mechanistic organization and the culture it would promote, it is clear that for a virtual team and its members to excel, the organization must have an organic aspect to it as well. The greater the level of individual trust that arises from a shared vision or goal in a virtual team, made possible through organic organizational structures, the greater the long-term value it produces (Morganson, Major, Oborn, Verive, Heelan. 2010). Organically-based organizational structures are creating more value by enabling virtual teams that are capable of trusting each other more, creating more efficient levels of communication and collaboration while attaining shared, long-term and often complex goals (Pyoria, 2011). Throughout the case the key success factor of these workers is the level of trust they have attained and keep reinforcing with their employers that the work will get done, intelligent decisions will be made, and the company's best interests will continue to be attained. Trust is the strongest and most potent catalyst there is for ensuring companies have the ability to create and sustain the effectiveness of virtual teams, empowering employees to seek their own unique work styles that best align with their core strengths (Relja, Bandalovic, 2008). A virtual team is one that thrives then in an organic organization.
3. What are the main developments that have enabled more flexible work arrangements to flourish?
The pervasive adoption of the Internet as a means to collaborate, communicate and accomplished shared objectives has been the single greatest contributor to the development of virtual teams. The many software applications that are used across the Internet, from shared workspaces called groupware and secured portals to real-time chat and collaboration platforms designed to secure connect workers globally, innovation continues to make new levels of productivity (Hayman, 2010). The Internet set the foundation for free services including Skype that can connect virtual teams globally in seconds with both voice and video connections. Cloud computing is also increasing the adoption of shared collaboration and communication platforms, leading to the creation of applications that can enable 24/7 development of complex products and services across virtual teams. There are also advances in performance management applications and tools that enable greater levels of shared task and goal attainment, giving virtual team members the ability anytime to see how their contributions are making a difference in their company's performance. The ability to create software applications that can report back the level of performance and its impact on the broader results of an organization are a powerful motivator for virtual team members to stay committed and focused on their tasks (Relja, Bandalovic, 2008). These technologies are most successful in highly organic organizations that have the flexibility of defining communication and collaboration workflows that can be quickly automated and strengthened over time. What all of these technologies share is the ability to inspire and nurture trust between workers virtually, and each shares their progress towards common, often highly complex goals (van Meel, 2011).
4. What are the main benefits to the organisation of introducing flexible working arrangements for employees?
The benefits to organizations of creating flexible working arrangements including virtual teams are numerous and have shown to deliver significant financial value to the companies who adopt these approaches (Virick, DaSilva, Arrington, 2010). The greatest benefit, as measured through a series of empirical and longitudinal studies, is the ability to integrate a widely diverse knowledge base and skill set to drive innovation and address complex tasks (Pyoria, 2011) (Weisberg, Porell, 2011). The combining of a unique series of skill sets without regard to the physical location fo the contributors has shown to be highly effective in delivering significantly greater value than teams organized in a purely hierarchical organizational structure (Golden, Raghuram, 2010). There are also examples of how virtual teams designed to complete complex tasks in organic organizations can outperform their purely mechanistic counterparts using advanced communications and collaboration techniques and technologies (Wang, Ahmed, 2003). Another benefit to organizations of creating these flexible work arrangements or virtual teams are the cost reductions by reducing the amount of office space purchased or leased, the reduction in supporting services within an office, and the reduction in insurance for a larger building (Hayman, 2010). A third benefit is the ability to reduce the impact on the environment by reducing the carbon footprint of the entire company (Morganson, Major, Oborn, Verive, Heelan. 2010). As European countries begin to consider taxes on the carbon imprint of organizations, this benefit will become even more significant over time. Virtual teams are able to accomplish more complex, longer-term projects by staying motivated by shared accomplishment and accountability (Pyoria, 2011).
5. Choose one motivation theory that could explain worker willingness and enthusiasm to work from home productively without supervision.
2007
Of the many motivation theories that can deliver strong results within virtual teams, McGregor's Theory X Theory Y framework is one of the most powerful as it illustrates the power of contrasts between organic and mechanistic organizations (Smothers, 2011). Theory Y management focuses on the intrinsic value of the goals, objectives and visions a team is striving to achieve. It requires a team member to strive and deliver the greatest possible value all the time — nothing short of complete commitment will make the goal accomplishable (Golden, Raghuram, 2010). When a remote team member or member of a virtual team is choosing how to allocate their time to attain a step in a complex objective being attained, their judgment will dictate if the entire team attains their goal or not. It is in that moment of judgment that Theory Y shows the greatest value, as it supports the three core building blocks of intrinsic motivation. Autonomy, mastery and purpose are the most critical aspects of any job design and serve as the foundation of the most successful virtual teams (Morganson, Major, Oborn, Verive, Heelan. 2010).
Conclusion
The design of virtual teams must be predicated on trust in order for their greatest potential to be achieved (Pyoria, 2011). The most effective virtual teams and remote working arrangements are more predicated on workers who have a strong sense of individual contribution and willingness to do their part for a shared, common, often complex, challenging goal to be attained. Just as organic organizations are excellent at fostering transformational leaders, virtual teams also create a highly effective framework for instilling trust and authenticity across teams globally. These values are the accelerators of accomplishment in virtual teams and within remote workers who can actually accomplish more in an organic organization compared to a mechanistic one.
References
Jeffrey H. Dyer, and Kentaro Nobeoka. 2000. Creating and managing a high-performance knowledge-sharing network: The Toyota case. Strategic Management Journal: Special Issue: Strategic Networks 21, no. 3, (March 1): 345-367
Golden, T., and S. Raghuram. 2010. Teleworker knowledge sharing and the role of altered relational and technological interactions. Journal of Organizational Behavior 31, no. 8, (November 1): 1061.
Hayman, J.. 2010. Flexible Work Schedules and Employee Well-Being. New Zealand Journal of Employment Relations (Online) 35, no. 2, (May 1): 76-87.
Valerie J. Morganson, Debra A Major, Kurt L. Oborn, Jennifer M. Verive, and Michelle P. Heelan. 2010. Comparing telework locations and traditional work arrangements: Differences in work-life balance support, job satisfaction, and inclusion. Journal of Managerial Psychology 25, no. 6, (August 20): 578-595.
Porter, Michael E.. 1990. New Global Strategies for Competitive Advantage. Planning Review 18, no. 3, (May 1): 4.
Pasi Pyoria. 2011. Managing telework: risks, fears and rules. Management Research Review 34, no. 4, (April 1): 386-399.
Relja, R., and G. Bandalovic. 2008. The Dimension of Trust in a Virtual Working Environment. Management: Journal of Contemporary Management Issues 13, no. 2, (July 1): 65-80.
Shriberg, A.. 2009. Effectively Leading and Managing a Virtual Team. The Business Review, Cambridge 12, no. 2, (July 1): I, II.
Smothers, J.. (2011). Assumption-Based Leadership: A Historical Post-Hoc Conceptualization of the Assumptions Underlying Leadership Styles. Journal of Applied Management and Entrepreneurship, 16(3), 44-59.
Juriaan van Meel. 2011. The origins of new ways of working. Facilities 29, no. 9/10, (July 28): 357-367.
Virick, M., N. DaSilva, and K. Arrington. 2010. Moderators of the curvilinear relation between extent of telecommuting and job and life satisfaction: The role of performance outcome orientation and worker type. Human Relations 63, no. 1, (January 1): 137.
Robert Waldersee, Andrew Griffiths, & Jessica Lai. (2003). Predicting Organizational Change Success: Matching Organization Type, Change Type and Capabilities. Journal of Applied Management and Entrepreneurship, 8(1), 66-81.
Catherine L. Wang, and Pervaiz K. Ahmed. 2003. Structure and structural dimensions for knowledge-based organizations. Measuring Business Excellence 7, no. 1, (January 1): 51-62.
Weisberg, A., and M. Porell. 2011. Moving Telework from Compliance to Competitiveness. Public Manager 40, no. 1, (April 1): 12-14.
---
Are you busy and do not have time to handle your assignment? Are you scared that your paper will not make the grade? Do you have responsibilities that may hinder you from turning in your assignment on time? Are you tired and can barely handle your assignment? Are your grades inconsistent?
Whichever your reason is, it is valid! You can get professional academic help from our service at affordable rates. We have a team of professional academic writers who can handle all your assignments.
Plagiarism free papers
Timely delivery
Any deadline
Skilled, Experienced Native English Writers
Subject-relevant academic writer
Adherence to paper instructions
Ability to tackle bulk assignments
Reasonable prices
24/7 Customer Support
Get superb grades consistently
Online Academic Help With Different Subjects
Literature
Students barely have time to read. We got you! Have your literature essay or book review written without having the hassle of reading the book. You can get your literature paper custom-written for you by our literature specialists.
Finance
Do you struggle with finance? No need to torture yourself if finance is not your cup of tea. You can order your finance paper from our academic writing service and get 100% original work from competent finance experts.
Computer science
Computer science is a tough subject. Fortunately, our computer science experts are up to the match. No need to stress and have sleepless nights. Our academic writers will tackle all your computer science assignments and deliver them on time. Let us handle all your python, java, ruby, JavaScript, php , C+ assignments!
Psychology
While psychology may be an interesting subject, you may lack sufficient time to handle your assignments. Don't despair; by using our academic writing service, you can be assured of perfect grades. Moreover, your grades will be consistent.
Engineering
Engineering is quite a demanding subject. Students face a lot of pressure and barely have enough time to do what they love to do. Our academic writing service got you covered! Our engineering specialists follow the paper instructions and ensure timely delivery of the paper.
Nursing
In the nursing course, you may have difficulties with literature reviews, annotated bibliographies, critical essays, and other assignments. Our nursing assignment writers will offer you professional nursing paper help at low prices.
Sociology
Truth be told, sociology papers can be quite exhausting. Our academic writing service relieves you of fatigue, pressure, and stress. You can relax and have peace of mind as our academic writers handle your sociology assignment.
Business
We take pride in having some of the best business writers in the industry. Our business writers have a lot of experience in the field. They are reliable, and you can be assured of a high-grade paper. They are able to handle business papers of any subject, length, deadline, and difficulty!
Statistics
We boast of having some of the most experienced statistics experts in the industry. Our statistics experts have diverse skills, expertise, and knowledge to handle any kind of assignment. They have access to all kinds of software to get your assignment done.
Law
Writing a law essay may prove to be an insurmountable obstacle, especially when you need to know the peculiarities of the legislative framework. Take advantage of our top-notch law specialists and get superb grades and 100% satisfaction.
What discipline/subjects do you deal in?
We have highlighted some of the most popular subjects we handle above. Those are just a tip of the iceberg. We deal in all academic disciplines since our writers are as diverse. They have been drawn from across all disciplines, and orders are assigned to those writers believed to be the best in the field. In a nutshell, there is no task we cannot handle; all you need to do is place your order with us. As long as your instructions are clear, just trust we shall deliver irrespective of the discipline.
Are your writers competent enough to handle my paper?
Our essay writers are graduates with bachelor's, masters, Ph.D., and doctorate degrees in various subjects. The minimum requirement to be an essay writer with our essay writing service is to have a college degree. All our academic writers have a minimum of two years of academic writing. We have a stringent recruitment process to ensure that we get only the most competent essay writers in the industry. We also ensure that the writers are handsomely compensated for their value. The majority of our writers are native English speakers. As such, the fluency of language and grammar is impeccable.
What if I don't like the paper?
There is a very low likelihood that you won't like the paper.
Reasons being:
When assigning your order, we match the paper's discipline with the writer's field/specialization. Since all our writers are graduates, we match the paper's subject with the field the writer studied. For instance, if it's a nursing paper, only a nursing graduate and writer will handle it. Furthermore, all our writers have academic writing experience and top-notch research skills.
We have a quality assurance that reviews the paper before it gets to you. As such, we ensure that you get a paper that meets the required standard and will most definitely make the grade.
In the event that you don't like your paper:
The writer will revise the paper up to your pleasing. You have unlimited revisions. You simply need to highlight what specifically you don't like about the paper, and the writer will make the amendments. The paper will be revised until you are satisfied. Revisions are free of charge
We will have a different writer write the paper from scratch.
Last resort, if the above does not work, we will refund your money.
Will the professor find out I didn't write the paper myself?
Not at all. All papers are written from scratch. There is no way your tutor or instructor will realize that you did not write the paper yourself. In fact, we recommend using our assignment help services for consistent results.
What if the paper is plagiarized?
We check all papers for plagiarism before we submit them. We use powerful plagiarism checking software such as SafeAssign, LopesWrite, and Turnitin. We also upload the plagiarism report so that you can review it. We understand that plagiarism is academic suicide. We would not take the risk of submitting plagiarized work and jeopardize your academic journey. Furthermore, we do not sell or use prewritten papers, and each paper is written from scratch.
When will I get my paper?
You determine when you get the paper by setting the deadline when placing the order. All papers are delivered within the deadline. We are well aware that we operate in a time-sensitive industry. As such, we have laid out strategies to ensure that the client receives the paper on time and they never miss the deadline. We understand that papers that are submitted late have some points deducted. We do not want you to miss any points due to late submission. We work on beating deadlines by huge margins in order to ensure that you have ample time to review the paper before you submit it.
Will anyone find out that I used your services?
We have a privacy and confidentiality policy that guides our work. We NEVER share any customer information with third parties. Noone will ever know that you used our assignment help services. It's only between you and us. We are bound by our policies to protect the customer's identity and information. All your information, such as your names, phone number, email, order information, and so on, are protected. We have robust security systems that ensure that your data is protected. Hacking our systems is close to impossible, and it has never happened.
How our Assignment  Help Service Works
You fill all the paper instructions in the order form. Make sure you include all the helpful materials so that our academic writers can deliver the perfect paper. It will also help to eliminate unnecessary revisions.
2.      Pay for the order
Proceed to pay for the paper so that it can be assigned to one of our expert academic writers. The paper subject is matched with the writer's area of specialization.
3.      Track the progress
You communicate with the writer and know about the progress of the paper. The client can ask the writer for drafts of the paper. The client can upload extra material and include additional instructions from the lecturer. Receive a paper.
4.      Download the paper
The paper is sent to your email and uploaded to your personal account. You also get a plagiarism report attached to your paper.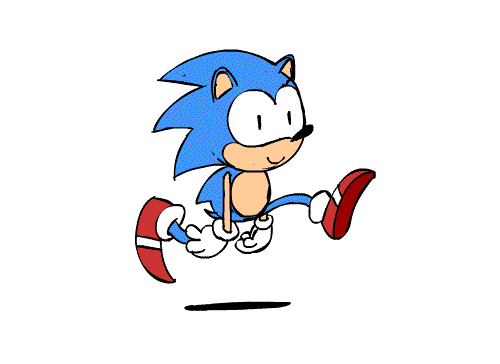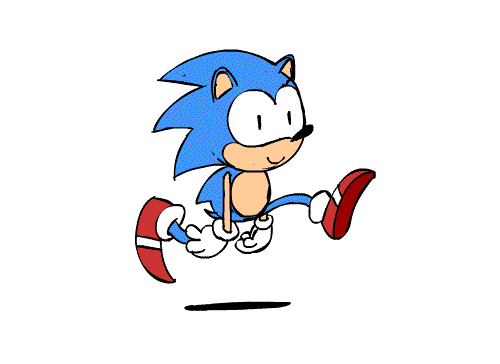 PLACE THIS ORDER OR A SIMILAR ORDER WITH US TODAY AND GET A PERFECT SCORE!!!
---