Optimal Health and Obesity for Older Adults
In older adults, obesity can aggravate physical function deterioration that comes with age, and result in frailty. However, appropriate obesity treatment in older adults is controversial, owing to decrease of corresponding health risks in relation to increased body mass index (BMI) and concerns that loss of weight could potentially have harmful impacts on older individuals. Thus, it is especially vital to take into account therapies for weight loss, and alter one's lifestyle to nutritious food for improving obese older adults' physical function, as well as potentially improving or preventing medical complications linked to obesity. Health promotion strategy at individual and societal levels would enable older adults to adopt a changed and positive lifestyle, in addition to creating awareness among individuals of different age groups to urge older persons to keep up a healthy, nutritional lifestyle.
Introduction
At present, 7% of global population is aged over 65 years. This percentage is expected to increase to 12% by 2030. In America, increase is likely from 35 million (12%) to 71 million (20%) by the year 2030 (Newman, 2009). This considerable rise in older adult population indicated that a significant issue in the near future would be- obesity in older citizens. In the last three decades, the number of obese older individuals has increased twofold (Newman, 2009). This increase indicates rise in total older obese adults in USA, as well as rise in percentage of obese population (Newman, 2009). Severe health complications and impairment in life quality arise from obesity. Furthermore, obesity can, in older adults, aggravate physical function deterioration that comes with age, causing frailty. But, appropriate obesity treatment in older adults is debatable, owing to decrease of corresponding health risks with increased body mass index (BMI), and concerns that loss of weight could potentially have harmful impacts on older individuals (Villareal, Apovian, Kushner, & Klein,, 2008).
Modern ageing goals deal not just with lifespan extension, but also with experiencing healthier, independent years and reduced morbidity in old age. Though it is commonly believed that sickness increases in proportion to one's age, a more emboldening view is- the older people get, the healthier they have been (Feeney, 2010). A marked increase in older obese persons is due to rise in total older population, as well as in percentage of obese older population. Obesity has significant functional effects in older adults- it aggravates physical function deterioration that comes with age, causing infirmity (sarcopenic obesity). Thus, it is especially vital to take into account therapies for weight loss, and alter one's lifestyle to nutritious food for improving obese older adults' physical function, as well as potentially improving or preventing medical complications linked to obesity (Villareal, Apovian, Kushner, & Klein, 2008).
Health Promotion Program
Causes of the Obesity condition
A key determinant of the fat mass in one's body is the relation of energy intake with expenditure. Obesity results from greater calorie consumption as compared to calorie burning. Calories are required for sustaining life and staying active; however, maintaining the right weight necessitates balance in the quantity of energy ingested as food with energy expended (Newman, 2009). Decreased energy expenditure may likely lead to increased body fat with aging, especially in those aged 50-65 years old. In the age group of over 65 years, hormonal changes accompanying aging may result in fat accumulation. Aging is linked with decreased secretion of growth hormone, decrease thyroid hormone responsiveness, leptin resistance and reduced serum testosterone (Newman, 2009).
Genetic Factors
Obesity runs in the family- this may cause one to assume that obesity relates to a person's inherited genes; also, science demonstrates an association between heredity and obesity (Newman, 2009). Apparently, there is an element of interaction between genotype and overfeeding interaction, with regards to body fat; this suggests that an individual's sensitivity to body fat changes after overfeeding depends on genotype. A recent study's researchers employed structural equation modeling (SEM) for determining the specific relation of genetic loci affecting adiposity, with those affecting muscle growths (Newman, 2009). The studies substantially contribute to gene expression comprehension and its utilization in expanding our knowledge on obesity. While nothing can be done regarding genetic inheritance, other factors, contributory to an individual's obesity, can be identified (Newman, 2009).
Environmental and Sociological Factors
Environment also contributes to obesity. Environment represents our surrounding world, and impacts access to nutritious food, as well as safe walking places. Environment influences one's food, physical activity levels, and lifestyle behaviors (Newman, 2009). The environment may, in numerous ways, prevent individuals from eating healthful foods and exercising adequately. Examples include today's 'eating out' trend rather than cooking at home, high-calorie, high-fat foods in vending machines at the workplace, neighborhoods lacking pavements, and a dearth of easily accessible areas for recreation. Lower education levels and poverty are also associated with obesity- one reason as to why these are obesity risk factors is that processed, high-calorie foods are cheaper and can be more quickly prepared than fresh vegetables and fruits (Newman, 2009).
Other Causes of Obesity
Other illnesses and conditions linked with obesity and weight gain include: depression, hyperthyroidism, polycystic ovary syndrome and Cushing's syndrome. Older obese adults are more prone, as compared to un-obese individuals, to report depression symptoms like feelings of hopelessness, sadness and worthlessness. Improper sleep and particular drugs (like steroids, and certain antidepressants that cause appetite stimulation, water retention and slow metabolism rates) may lead to obesity (Newman, 2009). Lastly, the complex link between lifestyle patterns and functional ability may also be a noteworthy obesity contributor. Activity intolerance, joint pain and decreased mobility may cause weight gain, due to reduced activity. Older persons have a greater tendency, compared to younger adults, to go through functional limitations linked to chronic illnesses, setting off a cycle of stress, pain and depression, which can bring about lifestyle patterns that cause obesity (Newman, 2009).
Potential for social stigma of Obesity
Stigma represents a common issue impacting disabled individuals. Disabilities in the form of developmental disabilities or chronic illnesses (e.g. chronic obstructive airway disease or obesity) causes mental and physical disabilities, in addition to major economic disadvantages, which include denial of opportunities and lowered self-esteem. These societal discriminations and burdens together exacerbate the psychological strain of stigma. Stigma linked with obesity proves to be a significant socioeconomic and psychological burden for concerned individuals and families. This forms a major obstacle to acceptance of the disease, obesity, by patients, and for sustained, meaningful treatment. Changes in society are extremely slow. Thus, those in the medical field must take prompt action and lead efforts to overcome the societal stigma linked to obesity and other chronic illnesses (Wimalawansa, 2014).
Previously, these stigmata were utilized for keeping the public safe from diseases in those eras wherein nobody knew the cause of the diseases. With enhancement in medical knowledge, some stigmata disappeared; however, disabled or chronically sick individuals (which include the obese) are still stigmatized. Obese individuals don't risk society, as obesity isn't communicable; illogical and unwarranted statements to the contrary are at the root of stigmatization of overweight and obese people (Wimalawansa, 2014).
In Brownell and Puhl's 2001 review, research providing evidence of weight-based discrimination and prejudice in the context of employment were summarized. During that time, developing evidence revealed that obese and overweight employees were stereotyped by their employers- their weight led to disadvantages in hiring, pay, job termination and promotion. Ever since, an upsurge in large population studies, experiments and survey research focusing on weight-based discrimination in the employment context, has occurred. A summarization of the findings can be found below (Puhl & Heuer, 2009).
Adaptations that can be made to alleviate the condition of Obesity
General Considerations to Facilitate Safe Weight Loss Strategies
Older adults face special challenges by in changing their exercise and diet. In case of obese individuals older than 65 years, increased chronic diseases accompanying aging decreases exercise capacity and physical activity, making weight-loss difficult in elderly individuals. Other factors which need to be accounted for weight-loss initiatives for the elderly include depression, isolation, widowhood and loneliness (Newman, 2009). Family and caregiver participation in these initiatives is particularly crucial if visual, hearing or cognitive impairment problems exist in the older patient. Weight reduction risks and benefits must be given careful consideration in case of the elderly. Lean body mass (LBM) reduction might be harmful for persons aged above 65 years (who already have lesser LBM) as this reduction is related to significant mortality and morbidity (Newman, 2009). A program for weight reduction, which diminishes loss of bone and muscle, is recommended to obese elderly people with metabolic complications or functional impairments (as these may be improved through weight reduction). This can be best achieved by way of a moderate decrease in daily consumption of calories (500-750 kilocalories/day). Counseling for proper nutrition by referring to any registered dietician is proposed for ensuring that the patient's daily nutritional needs are met in the course of the program. The diet must essentially include 1500 miligram calories/day, 1.0gram (g)/kilogram (kg) of protein, and 1000 IU vitamin D/day (IU- international units) (Newman, 2009).
Better physical function and preservation of bone and muscle mass through routine physical workout is essential for obese older individuals. The goals of routine exercises must be increasing strength, flexibility and endurance. The North American Association for the Study of Obesity, Obesity Society, and American Society for Nutrition recommend, even for frail and aged people, stretching, strengthening exercises and aerobics (Newman, 2009). For avoiding musculoskeletal injury and encouraging adherence, low-intensity exercises must be begun with, and gradual progress should be made, over many weeks or even months, towards more vigorous exercise (Newman, 2009).
Lifestyle intervention
Combining a calorie-deficit regime, greater physical activity, as well as behavior therapy (which includes goal setting, self-monitoring, stimulus control and social setting), moderately decrease weight, and are linked with reduced risks of complications generated by treatment than other effective therapies for weight loss. A low-calorie regimen, which diminishes energy consumption by 500 — 1000 kilocalories/day leads to loss of 1-2 pounds or 0.4 — 0.9 kg/week and 8-10% weight loss by six months (Villareal, Apovian, Kushner, & Klein, 2008). Early stages of weight loss don't necessitate regular exercise; however, exercise facilitates sustaining of weight loss and prevention of weight regain. Nevertheless, introducing exercise (including resistance training and aerobics) in the initial treatment stages may particularly benefit older individuals, as these resistance and endurance exercises enhance physical function, thereby ameliorating frailty (Villareal, Apovian, Kushner, & Klein, 2008). Findings from several researches carried out among individuals in their late middle age, and older individuals, indicates that lifestyle interventions have equal positive effects on older as well as younger individuals (Villareal, Apovian, Kushner, & Klein, 2008). Diabetes Prevention Program data revealed that elderly individuals adhered more to lifestyle therapy, achieving better weight loss, as compared to younger adults. After 24 weeks, 60% of 65-year-old research subjects reached the goal of 7% weight reduction; 43% subjects aged 45 years reached the goal. After 3 years, 63% of 65-year-old subjects attained the target, while just 27% of 45-year-old subjects could attain the target (Villareal, Apovian, Kushner, & Klein, 2008).
Obesity proposed programs structure
At the individual level
Providing brief counseling and recommending moderate-intensity lifestyles, in addition to obesity prevention initiatives delivered through primary healthcare (i.e. general practitioners (GPs), nurses and dieticians or other related health practitioners) (Hector, Espinel, & King, 2012)
Effective delivery modes include short one-on-one counseling sessions that involve motivational interviewing, in addition to computer, telephone and internet-based programs. The key elements that prove effective in physical activity and weight loss support among individuals aged 50 and above are greater self-efficacy, self-monitoring and motivation and target setting.
An expanding research area is interactive technology, which shows promise with regards to providing dietary advice and exercise programs.
Patients need to be provided with several individual interventions opportunistically while receiving other nursing and healthcare. Nutrition education (imparted sometimes as a component of some complex intervention) may have positive impacts on diet, lessen depression, and enhance physical function.
There are obstacles to providing lifestyle programs and counseling in general practice context (Hector, Espinel, & King, 2012).
Employing the services of community pharmacists for managing weight:
Community pharmacists may contribute to the primary healthcare structure and have a chance at participating in weight and lifestyle management assistance; involvement of community pharmacists has proven effective. However, this approach will likely be economical only in regional and rural localities (Hector, Espinel, & King, 2012)
At the community level
Interventions concerning nutrition education, led by community healthcare professionals:
Messages with regards to nutrition must be simple, few, feasible, reinforced and targeted. Key intervention factors include using incentives, including hands-on tasks and regular interaction with healthcare professionals. Other elements in effective nutrition advice interventions are peer support, group learning, and scheduled sessions for follow-up (Hector, Espinel, & King, 2012).
Community-based programs to promote exercise and physical activity
Customized, high impact, intense exercise regimes, incorporating professional guidance and counseling with minimum 6-week continual support may encourage the community's adults, in general, to carry out more physical activity in short and mid-term.
Various physical activity (PA) initiatives have proven to work effectively for older adults. Besides walking, strength training and aerobics, alternative PA, like water-based workouts, tai chi, dancing, and yoga, also prove successful in improving elderly individuals' physical well-being and function (Hector, Espinel, & King, 2012).
PA programs designed for improving one's views and beliefs on self-efficacy concerning exercise can positively impact the ability of initiating and maintaining PA. Furthermore, programs involving behavioral methods (goal-setting, self-supervision, encouragement and feedback), and having community connection or extension will more likely cause sustained activity increase. Peer-run community programs can offer significant emotional and social assistance influence in helping inactive persons to take part and involve themselves in physical activity (Hector, Espinel, & King, 2012).
Initiatives for increased access to vegetables and fruits:
Mobile markets and home delivery of vegetables and fruits can facilitate increase of vegetable and fruit consumption; these may, however, only be applicable to older persons who have physical limitations restricting them from going shopping for foodstuff or are disadvantaged socioeconomically. Older adults normally prefer shopping for foodstuff, which gives rise to other benefits, like increased PA and decreased social isolation (Hector, Espinel, & King, 2012).
Increase walkability in neighborhoods
A huge reservoir of research depicts a strong relationship of neighborhood walkability, as well as other physical environment aspects, with older individuals' levels of physical activity. These relationships are multifaceted and issues with measurement have inhibited conclusive evidence regarding what specific modifications are favorable to older adults' activity. Nevertheless, evidence exists that such modifications are essential and can also be sufficient in raising levels of physical activity in the older population. Further investigations, for building on emerging evidences in this field, is required (Hector, Espinel, & King, 2012)
Utilizing peer support
There is vast scope for employing trained supporters and volunteers in implementation of numerous community interventions for promoting healthy behaviors among the elderly (Hector, Espinel, & King, 2012)
Obesity goals and Objectives
Goal # 1
To develop a culturally-sensitive, inter-generational public awareness drive on prevention of obesity among older individuals through physical activity and healthful choices (Corzine & Jacobs, 2006)
Objective # 1
Formulate and disseminate a culturally-competent, public awareness drive all over the state
Actively employ diverse stakeholders in formulating and disseminating the campaign
Enlist local media, corporations, healthcare organizations and community groups in supporting the drive
Create and disseminate sequences of print, TV and radio public service material and announcements for the drive
Communicate the message on general prevention to different populations, especially high-risk groups, taking care to address cultural views by creating linguistically-apt and culturally- sensitive messages (Corzine & Jacobs, 2006)
Goal # 2
To increase healthcare experts' participation in interventions for obesity prevention among the whole of the older adult population (Corzine & Jacobs, 2006)
Objective # 2
Urge healthcare providers to track BMI regularly and discuss results with individuals.
Provide distribution resources and material to healthcare providers (like tracking tools, protocols and Centers for Disease Control and Prevention (CDC) instructional charts) to guide obesity prevention decision-making.
Formulate health campaigns for the whole community, or include physical activity/nutrition in existing events; also, recruit healthcare providers and systems in the form of co-sponsors for such programs (Corzine & Jacobs, 2006).
Goal # 3
To decrease obesity disparities and increase physical activity and healthy eating throughout older adults' lives (Corzine & Jacobs, 2006)
Objective # 3
Create and execute needs assessment for obtaining a better understanding of the role that culture plays in physical activity and nutrition among high-risk groups, and identify obstacles to physical activity and healthy diet in targeted groups.
Collaborate with community systems (i.e. workplaces, community and senior centers, recreation agencies and parks, and faith-based associations) and organizations serving target groups, for supporting physical activity and nutrition interventions customized to these groups' preferences and requirements (Corzine & Jacobs, 2006).
Potential results of the Obesity program
Though some strategies are deemed as effective, implementation of interventions necessitates taking into account specific issues in relation to different settings and target populations; i.e., additional planning is required for ensuring maximum engagement, conformation to, and reach of programs for maximizing outcomes (Hector, Espinel, & King, 2012).
Elderly individuals aren't a homogenous group; within the 55-74 years age group, individuals are going through diverse stages of life and situations, which should be considered while developing and applying a program portfolio. Moreover, programs must be tailored specifically and implemented for reaching the remote and rural older population, older adults from linguistically and culturally diverse settings, those suffering from longstanding disabilities and the socioeconomically disadvantaged, all of who are faced with added economic and social hurdles (Hector, Espinel, & King, 2012). The program, however, would assist in making not just older adults aware; it would increase awareness in their families as well, enabling them to participate in nutritional and physical activities. This also serves to motivate obese people's families to urge the individual to take preventive action. Furthermore, partnering of local government and municipal authorities would give rise to increased opportunities for older adults to take care of their health.
Conclusion
It is vital to understand obesity's cause, on account of the large proportion of older individuals suffering from obesity and other allied critical health risks. Older obese persons are more prone to be seriously disabled, thereby requiring the aid of another, un-obese individual. Such persons tend to suffer more from chronic and persistent illnesses, and report depression symptoms. Besides facing difficulties with daily activities, the obese elderly may be most probably be incapable of going shopping, walking long distances, or engaging in life-enriching activities (Newman, 2009). Stereotyping of obese and societal pressures is common in the global healthcare sector. This perception of patients partly attributes to the attempt of healthcare professionals to shift the responsibility for ill-health and obesity. Time spent in physicians' company, and effectiveness of therapy and counseling received by overweight and obese persons are, to a certain degree, inferior, due to stereotypical assumptions and weight bias in several healthcare backgrounds (Wimalawansa, 2014).
Some program recommendations would be: delivering and promoting regular health-checks for individuals above 55 years of age; including lifestyle behavior and weight assessment in routine GP appointments; implementing one-on-one, internet-based and telephonic programs (individual as well as group-based) for moderate-intensity chronic illness-prevention and lifestyle through primary healthcare settings; primary healthcare professionals' (GPs, dieticians and practice nurses) providing of brief lifestyle counseling to older at-risk individuals; implementation of high-intensity, highly specialized lifestyle initiatives for high-risk individuals or those with chronic illnesses associated with obesity; deliver an integrated chronic illness prevention and managing approach- considering establishment of 'lifestyle clinics'; development of protocols and clinical pathways for older individuals' weight-managing services; including specialized recommendation pathways; urging GPs to use current Medicare Benefits Schedule (MBS) items for recommending apt physical activity to older persons; continually promoting and implementing Get Healthy NSW (New South Wales) Information and Coaching Service; considering including a set module for elderly and late middle-aged individuals and dietetic amenities (Hector, Espinel, & King, 2012).
Bibliography
Corzine, J., & Jacobs, F. (2006). The New Jersey Obesity Prevention Action Plan. New Jersey:
The Department of Health and Senior Services. Retrieved from:
http://www.nj.gov/health/fhs/documents/obesity_prevention.pdf
Feeney, M.J. (2010). Optimal Health Throughout the Life Span. Health Connections, 1.
Hector, D., Espinel, P., & King, L. (2012). Reducing the risk of chronic disease in older adults.
Sydney: PANORG. Retrieved from: http://sydney.edu.au/medicine/public-health/preventionresearch/news/reports/PANORG_Reducing%20the%20risk%20of%20c
hronic%20diseas e%20in%20older%20adults.pdf
Newman, A.M. (2009). Obesity in Older Adults. An Online Journal of Issues in Nursing.
Retrievedfrom:http://www.nursingworld.org/MainMenuCategories/ANAMarketplace/AN
APeriodicals/OJIN/TableofContents/Vol142009/No1Jan09/Obesity-in-Older-Adults.html
Puhl, R., & Heuer, C. (2009). The Stigma of Obesity: A Review and Update. Obesity Journal,
941-942. Retrieved from: http://onlinelibrary.wiley.com/doi/10.1038/oby.2008.636/pdf
Puhl, R.M., Brownell, K.D. Bias, discrimination, and obesity. Obes Res 2001; 9: 788 — 905
Villareal, D., Apovian, C., Kushner, R., & Klein, S. (2008). Obesity in older adults: technical review and position statement of the American Society for Nutrition and NAASO, The
Obesity Society. The American Journal of Clinical Nutrition, 924.
Wimalawansa, S.J. (2014). Stigma of Obesity: A Major Barrier to Overcome. Research Gate, 3-4.
---
Are you busy and do not have time to handle your assignment? Are you scared that your paper will not make the grade? Do you have responsibilities that may hinder you from turning in your assignment on time? Are you tired and can barely handle your assignment? Are your grades inconsistent?
Whichever your reason is, it is valid! You can get professional academic help from our service at affordable rates. We have a team of professional academic writers who can handle all your assignments.
Plagiarism free papers
Timely delivery
Any deadline
Skilled, Experienced Native English Writers
Subject-relevant academic writer
Adherence to paper instructions
Ability to tackle bulk assignments
Reasonable prices
24/7 Customer Support
Get superb grades consistently
Online Academic Help With Different Subjects
Literature
Students barely have time to read. We got you! Have your literature essay or book review written without having the hassle of reading the book. You can get your literature paper custom-written for you by our literature specialists.
Finance
Do you struggle with finance? No need to torture yourself if finance is not your cup of tea. You can order your finance paper from our academic writing service and get 100% original work from competent finance experts.
Computer science
Computer science is a tough subject. Fortunately, our computer science experts are up to the match. No need to stress and have sleepless nights. Our academic writers will tackle all your computer science assignments and deliver them on time. Let us handle all your python, java, ruby, JavaScript, php , C+ assignments!
Psychology
While psychology may be an interesting subject, you may lack sufficient time to handle your assignments. Don't despair; by using our academic writing service, you can be assured of perfect grades. Moreover, your grades will be consistent.
Engineering
Engineering is quite a demanding subject. Students face a lot of pressure and barely have enough time to do what they love to do. Our academic writing service got you covered! Our engineering specialists follow the paper instructions and ensure timely delivery of the paper.
Nursing
In the nursing course, you may have difficulties with literature reviews, annotated bibliographies, critical essays, and other assignments. Our nursing assignment writers will offer you professional nursing paper help at low prices.
Sociology
Truth be told, sociology papers can be quite exhausting. Our academic writing service relieves you of fatigue, pressure, and stress. You can relax and have peace of mind as our academic writers handle your sociology assignment.
Business
We take pride in having some of the best business writers in the industry. Our business writers have a lot of experience in the field. They are reliable, and you can be assured of a high-grade paper. They are able to handle business papers of any subject, length, deadline, and difficulty!
Statistics
We boast of having some of the most experienced statistics experts in the industry. Our statistics experts have diverse skills, expertise, and knowledge to handle any kind of assignment. They have access to all kinds of software to get your assignment done.
Law
Writing a law essay may prove to be an insurmountable obstacle, especially when you need to know the peculiarities of the legislative framework. Take advantage of our top-notch law specialists and get superb grades and 100% satisfaction.
What discipline/subjects do you deal in?
We have highlighted some of the most popular subjects we handle above. Those are just a tip of the iceberg. We deal in all academic disciplines since our writers are as diverse. They have been drawn from across all disciplines, and orders are assigned to those writers believed to be the best in the field. In a nutshell, there is no task we cannot handle; all you need to do is place your order with us. As long as your instructions are clear, just trust we shall deliver irrespective of the discipline.
Are your writers competent enough to handle my paper?
Our essay writers are graduates with bachelor's, masters, Ph.D., and doctorate degrees in various subjects. The minimum requirement to be an essay writer with our essay writing service is to have a college degree. All our academic writers have a minimum of two years of academic writing. We have a stringent recruitment process to ensure that we get only the most competent essay writers in the industry. We also ensure that the writers are handsomely compensated for their value. The majority of our writers are native English speakers. As such, the fluency of language and grammar is impeccable.
What if I don't like the paper?
There is a very low likelihood that you won't like the paper.
Reasons being:
When assigning your order, we match the paper's discipline with the writer's field/specialization. Since all our writers are graduates, we match the paper's subject with the field the writer studied. For instance, if it's a nursing paper, only a nursing graduate and writer will handle it. Furthermore, all our writers have academic writing experience and top-notch research skills.
We have a quality assurance that reviews the paper before it gets to you. As such, we ensure that you get a paper that meets the required standard and will most definitely make the grade.
In the event that you don't like your paper:
The writer will revise the paper up to your pleasing. You have unlimited revisions. You simply need to highlight what specifically you don't like about the paper, and the writer will make the amendments. The paper will be revised until you are satisfied. Revisions are free of charge
We will have a different writer write the paper from scratch.
Last resort, if the above does not work, we will refund your money.
Will the professor find out I didn't write the paper myself?
Not at all. All papers are written from scratch. There is no way your tutor or instructor will realize that you did not write the paper yourself. In fact, we recommend using our assignment help services for consistent results.
What if the paper is plagiarized?
We check all papers for plagiarism before we submit them. We use powerful plagiarism checking software such as SafeAssign, LopesWrite, and Turnitin. We also upload the plagiarism report so that you can review it. We understand that plagiarism is academic suicide. We would not take the risk of submitting plagiarized work and jeopardize your academic journey. Furthermore, we do not sell or use prewritten papers, and each paper is written from scratch.
When will I get my paper?
You determine when you get the paper by setting the deadline when placing the order. All papers are delivered within the deadline. We are well aware that we operate in a time-sensitive industry. As such, we have laid out strategies to ensure that the client receives the paper on time and they never miss the deadline. We understand that papers that are submitted late have some points deducted. We do not want you to miss any points due to late submission. We work on beating deadlines by huge margins in order to ensure that you have ample time to review the paper before you submit it.
Will anyone find out that I used your services?
We have a privacy and confidentiality policy that guides our work. We NEVER share any customer information with third parties. Noone will ever know that you used our assignment help services. It's only between you and us. We are bound by our policies to protect the customer's identity and information. All your information, such as your names, phone number, email, order information, and so on, are protected. We have robust security systems that ensure that your data is protected. Hacking our systems is close to impossible, and it has never happened.
How our Assignment  Help Service Works
You fill all the paper instructions in the order form. Make sure you include all the helpful materials so that our academic writers can deliver the perfect paper. It will also help to eliminate unnecessary revisions.
2.      Pay for the order
Proceed to pay for the paper so that it can be assigned to one of our expert academic writers. The paper subject is matched with the writer's area of specialization.
3.      Track the progress
You communicate with the writer and know about the progress of the paper. The client can ask the writer for drafts of the paper. The client can upload extra material and include additional instructions from the lecturer. Receive a paper.
4.      Download the paper
The paper is sent to your email and uploaded to your personal account. You also get a plagiarism report attached to your paper.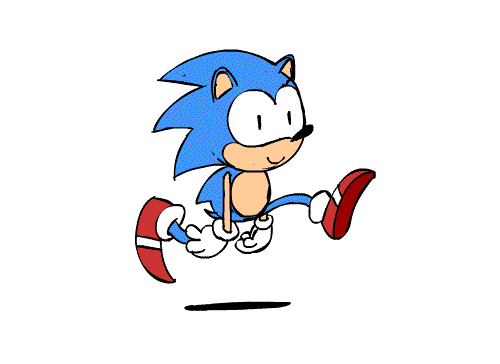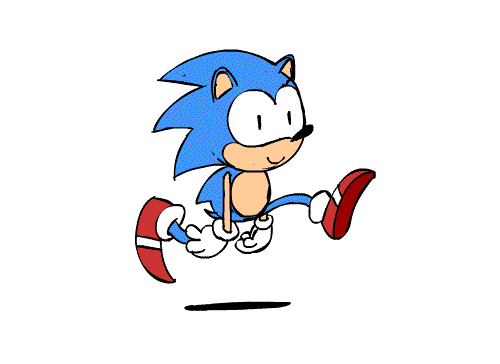 PLACE THIS ORDER OR A SIMILAR ORDER WITH US TODAY AND GET A PERFECT SCORE!!!
---