National Basketball Association
Marketing in the Arts and Entertainment Industry
A Branding Analysis of the National Basketball Association
The National Basketball Association (NBA) continues to define best practices in the use of experiential marketing, video marketing, intensive use of integrated marketing communications (IMC) and advanced analytics in entertainment marketing. The NBA's marketing strategies are specifically focused on creating then quickly transforming passive spectators to focused experiencers. Using promotional strategies that sustain focused experiencers, the NBA has a series of IMC strategies to create absorbed identifiers, making them the most active and profitable customer segment. This progression from passive spectators to focused experiencers and on to absorbed identifiers is also supported through the continual use of analytics to measure audience and fan satisfaction.
Executive Summary
Of all professional sports leagues throughout North America, the NBA shows the greatest efficiency and focus on transforming passive spectators to focus experiencers and on to absorbed identifiers. This progression is accomplished through intelligent, highly focused use of digital and offline educational strategies, relevant promotional strategies and customer-centered informational strategies. What unifies this strategy of transforming first-time visitors or passive spectators to absorbed identifiers or committed fans is a well-orchestrated IMC campaign structure that allows for fans to define their own experience while also continually monitoring their satisfaction levels with several metrics including SERVQUAL. The use of SERVQUAL to measure the distance between expectations and experiences is very valuable for experiential marketers (Sayre, 2008). The NBA unifies all their marketing strategies together in a single integrated Web-based platform, scalable across the 30 teams in the league. The NBA excels at experiential marketing as a result.
Introduction
The NBA is comprised of 30 franchises, with 29 located in the U.S. And one in Canada. Of the many sports leagues that exist in North America, the NBA, founded in 1964, is considered to have the most affluent fan base, media revenues and licensing revenues of all North American professional sports leagues (Caudill, Mixon, 1998).
The Venue
The NBA has learned that the venues they hold their events in must have physical motivators and ease of access, including an aesthetically pleasant architecture and atmosphere. As a result, the NBA defines their venue requirements to seat at least 30,000 comfortably while also providing for easy access to public transportation, onsite parking and adjacent dining. These attributes of venues are defined by Sayre (2008) for entertiainmentscapes are also evident in NBA standards for venues. The NBA requires configurability for their facilities to support international broadcasting equipment as well (Mongeon, Winfree, 2012).
Marketing Activities
Event-based entertainment that relies heavily on experiential marketing is among the most competitive and mercurial in how quickly it must change to stay in step with customer's tastes and preferences. The NBA as a provider of experiential events must strive for consumer identity formation quickly and sustain it through the transformation of passive spectators to absorbed identifiers. The consumer identity formation process varies by type, content and duration of entertainment options for the consumer; creating a profitable base of absorbed identifiers is key to making this transformation successful (Hackley, Tiwsakul, 2006). The NBA relies heavily on an IMC-based strategy that balances digital and offline media, with the majority of their budgets going to the former as digital is more measurable. What has been particularly effective for the league's marketing strategies is the emphasis on the egalitarian nature of media across all platforms today, specifically the role of Web 2.0 social media channels (Napoli, 2010). By combining the egalitarian nature of social media and intensive use of cross-marketing, endorsement and a focus on unique, memorable experiences at their events, the NBA continues to profitable grow today. As Napoli (2010) has contended in his analysis, the greater the level of egalitarian basis of communications, the greater the clarity and precision in changing audiences, transforming them from passive spectators into absorbed identifiers or fans.
Assessment of the NBA's Marketing Activities
The NBA is one of the most forward-thinking sports leagues globally in how they use educational strategies to capture passive spectators, turning them into absorbed identifiers and eventually an active audience (Berman, Down, Hill, 2002). The marketing activities that the NBA relies on for transforming passive spectators into absorbed identifiers or an active audience are assessed in this section.
National Television Advertising
The NBA relies on broadcast television at a national level as one of its foundational educational strategies to gain passive spectators and turn them into focused experiencers. The messaging of their television campaigns focus on the NBA experience, and how it creates valuable memories shared by friends and family (Ross, 2007).
Television as a broadcast medium is ideally suited for creating a very broad, highly effective educational strategy. Research into the effectiveness of video marketing indicates that response rates are often in significant double figures, often being as high as 49% or more in some cases (Aoki, 1999). Conversion rates have been recorded as high as 23% with Return on Investment (ROI) known to exceed 1200% (Aoki, 1999).
The NBA relies on the broad reach of television to promote the experiences of being at their games, in addition to educating the passive spectators of the value of being focused experiencers. The progression of television ads throughout a given season seek to move passive spectators to focused experiencers, and on to absorbed identifiers or fans. The three-stage approach to using television to deliver an effective educational strategy can be seen in the lifecycle-based approach the league relies on. Each of the three types of dominant messaging strategies, educational, promotional and informational, are all sequenced to keep a steady stream that appeal to passive spectator, focused experiencers and absorbed identifiers. This approach to a sequenced messaging strategy on television also aligns well with their more strategic IMC framework as the call to action in all their television advertising, regardless of messaging strategy, is for the audience member to visit NBA team's websites (Mongeon, Winfree, 2012).
The NBA has been careful to also vary the content in each of their television advertisements that are purpose-built for educational strategies, promotional strategies or informational strategies as well. In the television ads created to support promotional and informational strategies, the NBA is giving the audience a chance to see what the day in the life of a typical NBA player is. The intent of this strategy is to create consumer identity formation (Hackley, Tiwsakul, 2006) with the league and its superstars, further motivating the focused experiencers to become absorbed identifiers. This has been the most effective television-based strategy in league sports in 2011 and through 2012 as the NBA superstars are known for guarding their privacy closely (Mongeon, Winfree, 2012).
In terms of evaluating this strategy, it continues to be one of the most effective in transitioning focused experiencers to absorbed identifiers in all of professional sports. By opening up their personal lives and showing how their typical days are filled with workouts, team meetings and being at home with their families, the NBA has given the focused experiencers and absorbed identifiers an opportunity to also experience the life of an NBA athlete. The results have been very powerful for creating identification between each of these audiences and the league's events.
The NBA Main Website and Microsites
The NBA uses its main website and microsites representing each of its 30 teams as the primary platform for moving passive spectators to focused experiencers through the use of site personalization, exciting video content and video marketing, and the opportunity to save money on first-time game tickets.
What makes the website and team microsite so effective is the focus on giving passive spectators an opportunity to see what the experience of attending an NBA game is like before actually going. The NBA has created an immersive video experience on their main website and microsites, all aimed at gaining the Awareness, Interest, Desire and Action (AIDA) (Sayre, 2008) within the passive spectator base of their audience. Further supporting the effectiveness of the main NBA website and its team microsites is personalization and recommendation systems specifically designed to drive attention, sustain interest, create desire and gain action. In effect the NBA has created a highly personalized AIDA framework to more quickly move passive spectators on to focused experiencers and eventually absorbed identifiers (Sayre, 2008). Integrating AIDA into their IMC strategies and having the website and microsites serve as the foundation for call to action also brings a level of analytics accuracy and precision to marketing programs the league had not had in the past (Mongeon, Winfree, 2012). By having this level of analytical precision, the league is better able to understand the effectiveness and profitability contributions of every marketing strategy they use.
The website and team microsites also function as the central hub of all IMC strategies for the league globally due to their ease of configurability and the real-time analytics they provide. The sophistication of analytics the NBA marketing team uses gives the marketing teams the ability to quantify the size, trending and potential of purchase and repurchase across passive spectators, focused experiencers and absorbed identifier audience segments (Berman, Down, Hill, 2002).
The analytics that each of the league's teams marketing departments use also pinpoint the most and least interesting aspects or content (both digitally written and video-based) delivered across the website and microsites. The league marketing teams have also experimented with more interactive experiences with passive spectators, focused experiencers and absorbed identifiers through the use of social media. This also validates the findings of Napoli with regard to the egalitarianism of content in marketing and its role in creating active audiences who become absorbed identifiers over time (Napoli, 2010). The role of social media in any experiential marketing strategy must be predicated on audience participation that is so convincing that it inspires AIDA to be attained in a marketing strategy (Bernoff, Li, 2008). Further, the role of social media can create the strongest of fall links between those evaluating an experientially-driven brand and those that choose to become an active audience (Basheer, Ibrahim, 2010).
By coordinating all of these factors into a single unified IMC strategy, the NBA is creating a very efficient progression path for moving passive spectators to focused experiencers, and on to absorbed identifiers. Using the real-time analytics that Web 2.0 technologies provide combined with social media, the NBA marketing department is able to chart the progression of passive spectators to absorbed identifiers along the AIDA Model (Sayre, 2008).
Apple iPhone and Google Android Mobile Applications
The NBA has among the most affluent sports fans in North America the core absorbed identifiers or active audience in their customer base is considered affluent by any measure in this region of the world. The median income of the typical NBA fan is over $100,000 U.S. A year, with the majority spending over $150 per ticket to attend a single game (Ross, 2007). Apple reports that the single most-watched live sport on their best-selling iPad is NBA playoff basketball games (Apple Investor Relations, 2012).
The NBA uses its mobility strategies, also segmented like microsites, to drive passive spectators to purchase their first ticket. The mobility platform has proven highly effective for moving audience members from educational to promotional strategy content, primarily using visually-based content to achieve this. The use of promotional strategies on their mobility-based sites that rely on video-based content are even more effective than couponing as a promotional strategy (Mongeon, Winfree, 2012). This is because the videos provide the focused experiencers an opportunity to see what the experience of being at a game is like before actually attending one (Ross, 2007). Mobility is quickly emerging as the most effective marketing strategy the NBA has for underscoring just how unique their experiential value proposition is. It is clear that by combining the convenience and increasingly higher levels of performance mobility platforms provide along with customization of video content is driving faster consumer identity formation in the focused experiencer segment of their audience (Hackley, Tiwsakul, 2006). Video then is emerging as a highly effective medium for driving audiences from passive spectator status to focused experiencer, as the delivery of video in real-time gives the potential Audience participant a chance to view the excitement of an NBA contents without having to forego other entertainment alternatives (Ross, 2007). This significantly reduces the cognitive dissonance that passive spectators feel when comparing the time cost of attending an NBA event relative to staying with their more familiar and often habitually attending entertainment alternatives over time (Sayre, 2008). Video marketing has continued to show above-average returns on investment for the NBA as well, which is consistent with previous studies (Aoki, 1999).
Of the two applications, the Apple iOS-based version is more popular by a factor of seven based on downloads, and the reason fro this is the dominance of the Apple iPhone and iPad throughout the NBA customer base (Mongeon, Winfree, 2012). This is fortuitous for the NBA as those consumers who are brand-loyal to Apple have higher incomes by at least 30% or more than Google Android users (Apple Investor Relations, 2012). This also provides a very effective marketing platform and co-branding segment of the broader IMC strategy for the NBA, as the iTunes store is a trusted e-commerce platform globally. The NBA can quickly create the urgency and excitement of moving from passive spectator to focused experiencer through the continual promoting and updates of their Apple iOS apps. The Google Android application has just 30% of the downloads and needs more emphasis on personalized video options to gain greater acceptance; yet the demographics and profile of the typical NBA customer align more closely with the Apple iOS customer.
Recommendation
The NBA has created and continually refines one of the most effective IMC-based strategies in professional sports globally. The combining of websites, microsites, mobility strategies and the continual use of educational strategies to gain passive spectators' attention has proven to be highly effective. The league marketing department has also been able to segment the educational strategies, promotional strategies and information strategies to the level of interest and activity of each audience member. They have done this through an innovative integration of the AIDA Model combined with the passive spectators, focused experiencers and absorbed identifiers' interests and motivators. This has all been accomplished by having the website and microsites serve as the hub of the IMC strategies, as these digital properties provide the NBA with an opportunity to quickly quantify audience member interest and also understand what content they find most and least appealing. The IMC strategy as designed is effective today, yet the pace of change in the audience base is increasing, forcing the NBA to be more finely tuned to their preferences and wants more than ever before.
To stay in step with its audiences and continually move passive spectators to focused experiencers and on to absorbed identifiers, the NBA needs to accelerate the use of mobility strategies. This can be done by seeking out even greater levels of customer intelligence with regard to the needs, wants and preferences of passive spectators, using the mobility platform in place to move them to being focused experiencers. The depth of expertise the league already in analytics needs to be focused on mobility-based strategies and the delivery fo fresh, interesting video to move audiences along to become absorbed identifiers. What holds the passive spectators back from choosing to give of their time for a new experience is both cognitive dissonance and the trade-offs of time relative to value of the experience itself (Sayre, 2008). As the NBA is seeing significant potential of their mobility platforms for moving the passive spectators through the AIDA Model to absorbed identifiers, the league needs to continually build out this strategy to succeed over the long-term.
Conclusion
The NBA has learned how to use the AIDA Model effectively for moving audiences from being passive spectators, through focused experiencer roles to becoming absorbed identifiers. The unique approach to using an IMC strategy to join the AIDA Model and specific audience participation roles shows the value of tailoring content to the experiential aspects of a brand (Sayre, 2008). Further, the ability of the league to enable consumer identity formation through this process further underscores the value of analytics and market intelligence (Hackley, Tiwsakul, 2006). These strategies have been so effective, teams that had been nearly bankrupt due to natural disaster decimating their communities have seen a rejuvenation, with New Orleans showing the greatest progress of all following Hurricane Katrina (Apostolopoulou, Biggers, 2010). The NBA needs to stay vigilant however to change, as the active audience that provides the majority of its revenues continues to shift to social media and mobility platforms. The success of the IMC strategies to date in transforming passive spectators to absorbed identifiers now needs a more precise, targeted approach on mobile platforms. This will include greater levels of Apple iOS and Google Android application development, and more precise analysis and rapid production fo videos as well. This strategy will further provide the NBA with a defensible market position relative to competing forms of experiential entertainment is active audience considers spending time and money on.
References
Aoki, H.M. (1999). Video marketing generating one success story after another.. Adweek,, 8-10+.
Apostolopoulou, a., & Biggers, M. (2010). Positioning the New Orleans hornets in the 'who dat?' city. Sport Marketing Quarterly, 19(4), 229-234.
Apple, Investor Relations (2012). Investor Relations. Retrieved September 30, 2012, from Apple Investor Relations and Filings with the SEC Web site: http://www.apple.com/investor/
Basheer, a.M.A., & Ibrahim, a.M.A. (2010). Mobile marketing: Examining the impact of trust, privacy concern and consumers' attitudes on intention to purchase. International Journal of Business and Management, 5(3), 28-41.
Berman, S.L., Down, J., & Hill, C.W.L. (2002). Tacit knowledge as a source of competitive advantage in the national basketball association. Academy of Management Journal, 45(1), 13-31.
Josh Bernoff, Charlene Li. (2008). Harnessing the Power of the Oh-So-Social Web. MIT Sloan Management Review, 49(3), 36-42.
Burton, R., & Howard, D. (1999). Professional sports leagues: Marketing mix mayhem. Marketing Management, 8(1), 36-46.
Caudill, S.B., & Mixon, Franklin G.,,Jr. (1998). Television revenue and the structure of athletic contests: The case of the national basketball association. Eastern Economic Journal, 24(1), 43-50.
Goldberg, S.T. (2003, Oh, what a tangled web. Kiplinger's Personal Finance, 57, 108-110.
Hackley, C. And Tiwsakul, R.A. (2006) 'Entertainment marketing and experiential consumption.', Journal of marketing communications., 12 (1). pp. 63-75.
Mongeon, K., & Winfree, J. (2012). Comparison of television and gate demand in the national basketball association. Sport Management Review, 15(1), 72.
Morse, a.L., Shapiro, S.L., McEvoy, C.D., & Rascher, D.A. (2008). The effects of roster turnover on demand in the national basketball association. International Journal of Sport Finance, 3(1), 8-18.
Napoli, P.M. (2010). Revisiting "mass communication" and the "work" of the audience in the new media environment. MEDIA, CULTURE & SOCIETY, 32(3), 505-516.
Michael E. Porter. (2008, January). The FIVE COMPETITIVE FORCES THAT SHAPE STRATEGY. Harvard Business Review: Special HBS Centennial Issue, 86(1), 78-93.
Ross, S.D. (2007). Segmenting sport fans using brand associations: A cluster analysis. Sport Marketing Quarterly, 16(1), 15-19,21-24.
Shay Sayre, 2008, Entertainment marketing & communication: selling branded performance, people, and places / Imprint Upper Saddle River, N.J.: Pearson Prentice Hall.
---
Are you busy and do not have time to handle your assignment? Are you scared that your paper will not make the grade? Do you have responsibilities that may hinder you from turning in your assignment on time? Are you tired and can barely handle your assignment? Are your grades inconsistent?
Whichever your reason is, it is valid! You can get professional academic help from our service at affordable rates. We have a team of professional academic writers who can handle all your assignments.
Plagiarism free papers
Timely delivery
Any deadline
Skilled, Experienced Native English Writers
Subject-relevant academic writer
Adherence to paper instructions
Ability to tackle bulk assignments
Reasonable prices
24/7 Customer Support
Get superb grades consistently
Online Academic Help With Different Subjects
Literature
Students barely have time to read. We got you! Have your literature essay or book review written without having the hassle of reading the book. You can get your literature paper custom-written for you by our literature specialists.
Finance
Do you struggle with finance? No need to torture yourself if finance is not your cup of tea. You can order your finance paper from our academic writing service and get 100% original work from competent finance experts.
Computer science
Computer science is a tough subject. Fortunately, our computer science experts are up to the match. No need to stress and have sleepless nights. Our academic writers will tackle all your computer science assignments and deliver them on time. Let us handle all your python, java, ruby, JavaScript, php , C+ assignments!
Psychology
While psychology may be an interesting subject, you may lack sufficient time to handle your assignments. Don't despair; by using our academic writing service, you can be assured of perfect grades. Moreover, your grades will be consistent.
Engineering
Engineering is quite a demanding subject. Students face a lot of pressure and barely have enough time to do what they love to do. Our academic writing service got you covered! Our engineering specialists follow the paper instructions and ensure timely delivery of the paper.
Nursing
In the nursing course, you may have difficulties with literature reviews, annotated bibliographies, critical essays, and other assignments. Our nursing assignment writers will offer you professional nursing paper help at low prices.
Sociology
Truth be told, sociology papers can be quite exhausting. Our academic writing service relieves you of fatigue, pressure, and stress. You can relax and have peace of mind as our academic writers handle your sociology assignment.
Business
We take pride in having some of the best business writers in the industry. Our business writers have a lot of experience in the field. They are reliable, and you can be assured of a high-grade paper. They are able to handle business papers of any subject, length, deadline, and difficulty!
Statistics
We boast of having some of the most experienced statistics experts in the industry. Our statistics experts have diverse skills, expertise, and knowledge to handle any kind of assignment. They have access to all kinds of software to get your assignment done.
Law
Writing a law essay may prove to be an insurmountable obstacle, especially when you need to know the peculiarities of the legislative framework. Take advantage of our top-notch law specialists and get superb grades and 100% satisfaction.
What discipline/subjects do you deal in?
We have highlighted some of the most popular subjects we handle above. Those are just a tip of the iceberg. We deal in all academic disciplines since our writers are as diverse. They have been drawn from across all disciplines, and orders are assigned to those writers believed to be the best in the field. In a nutshell, there is no task we cannot handle; all you need to do is place your order with us. As long as your instructions are clear, just trust we shall deliver irrespective of the discipline.
Are your writers competent enough to handle my paper?
Our essay writers are graduates with bachelor's, masters, Ph.D., and doctorate degrees in various subjects. The minimum requirement to be an essay writer with our essay writing service is to have a college degree. All our academic writers have a minimum of two years of academic writing. We have a stringent recruitment process to ensure that we get only the most competent essay writers in the industry. We also ensure that the writers are handsomely compensated for their value. The majority of our writers are native English speakers. As such, the fluency of language and grammar is impeccable.
What if I don't like the paper?
There is a very low likelihood that you won't like the paper.
Reasons being:
When assigning your order, we match the paper's discipline with the writer's field/specialization. Since all our writers are graduates, we match the paper's subject with the field the writer studied. For instance, if it's a nursing paper, only a nursing graduate and writer will handle it. Furthermore, all our writers have academic writing experience and top-notch research skills.
We have a quality assurance that reviews the paper before it gets to you. As such, we ensure that you get a paper that meets the required standard and will most definitely make the grade.
In the event that you don't like your paper:
The writer will revise the paper up to your pleasing. You have unlimited revisions. You simply need to highlight what specifically you don't like about the paper, and the writer will make the amendments. The paper will be revised until you are satisfied. Revisions are free of charge
We will have a different writer write the paper from scratch.
Last resort, if the above does not work, we will refund your money.
Will the professor find out I didn't write the paper myself?
Not at all. All papers are written from scratch. There is no way your tutor or instructor will realize that you did not write the paper yourself. In fact, we recommend using our assignment help services for consistent results.
What if the paper is plagiarized?
We check all papers for plagiarism before we submit them. We use powerful plagiarism checking software such as SafeAssign, LopesWrite, and Turnitin. We also upload the plagiarism report so that you can review it. We understand that plagiarism is academic suicide. We would not take the risk of submitting plagiarized work and jeopardize your academic journey. Furthermore, we do not sell or use prewritten papers, and each paper is written from scratch.
When will I get my paper?
You determine when you get the paper by setting the deadline when placing the order. All papers are delivered within the deadline. We are well aware that we operate in a time-sensitive industry. As such, we have laid out strategies to ensure that the client receives the paper on time and they never miss the deadline. We understand that papers that are submitted late have some points deducted. We do not want you to miss any points due to late submission. We work on beating deadlines by huge margins in order to ensure that you have ample time to review the paper before you submit it.
Will anyone find out that I used your services?
We have a privacy and confidentiality policy that guides our work. We NEVER share any customer information with third parties. Noone will ever know that you used our assignment help services. It's only between you and us. We are bound by our policies to protect the customer's identity and information. All your information, such as your names, phone number, email, order information, and so on, are protected. We have robust security systems that ensure that your data is protected. Hacking our systems is close to impossible, and it has never happened.
How our Assignment  Help Service Works
You fill all the paper instructions in the order form. Make sure you include all the helpful materials so that our academic writers can deliver the perfect paper. It will also help to eliminate unnecessary revisions.
2.      Pay for the order
Proceed to pay for the paper so that it can be assigned to one of our expert academic writers. The paper subject is matched with the writer's area of specialization.
3.      Track the progress
You communicate with the writer and know about the progress of the paper. The client can ask the writer for drafts of the paper. The client can upload extra material and include additional instructions from the lecturer. Receive a paper.
4.      Download the paper
The paper is sent to your email and uploaded to your personal account. You also get a plagiarism report attached to your paper.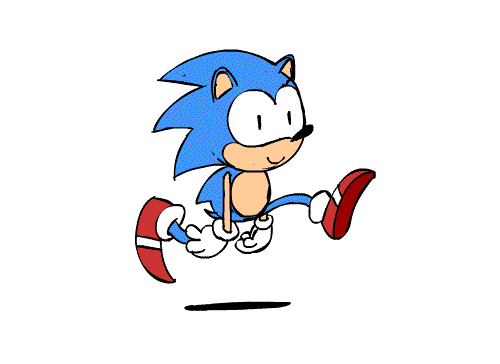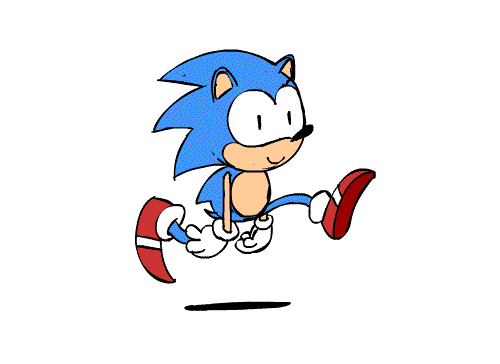 PLACE THIS ORDER OR A SIMILAR ORDER WITH US TODAY AND GET A PERFECT SCORE!!!
---