Firearms Legislation and Firearms-Related Violence in Europe
This paper examines the relationship between firearms legislation and gun-related violence across countries and regions in Europe. The focus of the paper is to identify possible sources of literature to help answer questions regarding whether legislation is an effective tool in reducing firearms-related violence. The paper focuses on variance of gun violence rates throughout Europe, gun legislation, and possible national strategies for addressing the issue of gun violence. It finds that there are many variables that impact regions and can effect greater or lesser rates of gun violence — factors such as education, culture, economic stability, political instability, and so on. No two countries are the same in terms of people, customs, traditions, ideals, and execution of the law. It is therefore important to better understand how culture plays a role in determining the effects of firearms-related violence in throughout Europe. This information could help the EU to better address the legislative issues it is currently facing regarding amending the Firearms Directive.
Contents
List of Figures and Tables 5
Table of Legislation and Cases 6
List of Abbreviations 7
Chapter 1: Introduction 8
Background 8
Research Aim 12
Research Objectives 12
Outline of Chapters 13
Chapter 2: Methodology 15
Introduction 15
Search Strategy 15
Selection Criteria 18
Methodological Considerations 19
Conclusion 20
Chapter 3: Variation in Violence 21
Introduction 21
Variance and Ownership 21
Variance and Homicides 23
Variation and Suicides 25
Discussion 26
Chapter 4: Regulations and Variance 27
Geopolitical Context 27
Sociological Context 29
Historical Context 30
Discussion 33
Chapter 5: An Effective National Strategy to Reduce Gun Violence 35
Education 35
Culture 35
Legislation 36
Discussion 37
Chapter 6: Conclusion 39
Summary of Key Findings 39
Implications of Findings 39
Key Recommendations 40
Areas for Future Research 41
Appendices 43
References 45
List of Figures and Tables
Table 1. Firearm-related crime reports in England and Wales.
Table 2. The rise and fall of firearm-related homicide rates in England.
Figure 1. Literature review search process for articles 2013 and later.
Figure 2. Literature review search process for articles 2000 and later.
Table of Legislation and Cases
Pistols Act of 1903
1920 Firearms Act
1937 Firearms Act
1997 Firearms Amendment Acts
Violent Crime Reduction Act 2006
European Firearms Directive 91/477/EC
Amended Directive 2008/51/EC
List of Abbreviations
ASEO = academic search engine optimization
CPRC = Crime Prevention Research Center
EC = European Commission
EU = European Union
NATO = North Atlantic Treaty Organization
Chapter 1: Introduction
While literature on the relationship between firearm legislation and its impact on firearm-related violence exists, its quantity and quality is questionable. As Duquet and Van Alstein (2015) have shown, "studies investigating the correlations between gun ownership and violent deaths in a purely European context seem to be lacking" (p. 41). While these researchers, after performing their own study of European data, concluded that there is a strong correlation between gun ownership and firearm-related deaths in Europe, "additional variables for possible complicating factors such as unemployment rates, alcohol consumption or criminality rates" were not included in their analysis (Duquet, Van Alstein, 2015, p. 41). Thus their study, which is one of the foremost studies on the matter of firearms, firearm-related violence, and firearm legislation in Europe, indicates that there remains a significant gap in the literature regarding the relation of firearm legislation (which has a direct bearing on firearm ownership) to firearm-related violence and the question of whether other variables play a significant role in that relationship. As new legislation is on the brink of being passed in Europe, questions still remain about the efficacy of such legislation and what sort of balanced position nation states should take towards the regulation of firearms amid security and cultural crisis brought about by the War on Terror.
Background
Firearm legislation is not new in the West. As early as 1594 when the Protestant Queen Elizabeth of England fearing attack from angry Catholics banned wheellock pistols near the palace (Jardine, 2006), firearms have been the center of controversy. On the one hand they have been recognized as the instrument of protection and their possession deemed a Constitutional right in many regions (most notably in the U.S., which has made the right to bear arms a centerpiece of many movements and organizations, such as the NRA). On the other hand they have been viewed as a threat to peace, life and security. Queen Elizabeth certainly felt that the concealed wheellock was a threat to her own life — though the underlying cause of the fear — serious antagonism between clashing cultures (the Protestant culture and the Catholic culture in England) — was more to the point of the matter. Guns, therefore, can be seen as a symptom of a much deeper problem in society — a problem that runs in two opposite directions at once: firearms can be used for sport, to assert one's rights, and to protect one's home and country; they can also be used to take life in a malicious manner — one's own or one's neighbor's. They can be used to threaten, harass, undermine and destabilize.
The question of whether guns are to blame for violence or whether blame should be placed elsewhere is often mooted because administrators and leaders, like Elizabeth, have little interest or inclination or even ability to address underlying causes of strife that lead to violence: their immediate aim is simply to eliminate the possibility of violence — thus, restrictions on guns. In England, the Pistols Act of 1903 was the first piece of legislation to restrict the sale of pistols. This was followed by the 1920 Firearms Act, which partly had a basis in the flood of weapons hitting the market in the wake of WWI as well as class uprisings, and partly had a basis in the 1919 Paris Arms Convention (Greenwood, 1972, p. 241). The 1937 Firearms Act modified this by raising the legal purchasing age from 14 to 17. Both the Firearms Ammendment Act 1988 and the 1997 Firearms Amendment Acts followed massacres in the UK that prompted legislators to restrict firearms sales even more. The Violent Crime Reduction Act 2006 targeted air weapons following steep increases in the use of these firearms in criminal activity. In short, over the past century, the UK, acting as one example of the manner in which a Western society has sought to curtail violence, increasingly restricted citizens' ability to bear arms. To a large extent, the data indicates that these measures have worked. In 1992, violent crime related to firearms (both air and non-air) in England stood at 13,341 incidences and peaked in 2003/04 when 24,094 incidences were reported. In 2013/14 that number had dropped to 7,709 (Povey, 2005; ONS, 2015).
Table 1. Firearm-related crime reports in England and Wales.
Other countries have shown less success in addressing gun-related violence issues via gun-related legislation. Italy, France, Greece, Belgium and Portugal had the highest rates of firearm-related homicides in Europe in 2013 and Greece topped the list in unintentional firearm deaths that same year (Institute for Health Metrics and Evaluation, 2016). Greece is currently undergoing a destabilizing crisis related to its mounting debt to the EU, which could be viewed as a factor in the populace's turn to firearms-related crime. Italy's firearm laws are not as restrictive as England's but firearms are still denied to individuals with criminal records and a license is required to carry, to use for sport, or to use for hunting (Butchart, Mikton, Krug, 2014). According to the Small Arms Survey of 2007, there are 7 million registered guns in Italy, whose firearms laws are well within the parameters of and are in fact guided by the European Firearms Directive. A comparison between nations could easily prompt one to ask whether the fact that the UK has been more restrictive in its gun laws than these other countries is the main reason for why England's firearm-related violence rates are lower. Or is there more to the picture than just a matter of legislation? England is much better off economically than either Greece or Italy. It is not tied to the continent the way France or Belgium is. Finding literature, surveys and studies to help answer these questions is the main problem that researchers face (Duquet, Van Alstein, 2015).
This study is thus faced with many questions — not only in terms of what the relationship between gun legislation and rates of gun violence truly is — but also about how to actually find the relevant data, the important studies that can help shed light on questions like: do guns lead to greater rates of violence? Is legislation effective in curtailing gun-related violence? Are there other factors that should be considered when attempting to limit firearms-related deaths? What should effective legislation look like?
The issue is important because currently in the EU there is a proposal to further restrict member states' citizens' access to guns. This proposal has considerable support and in recent weeks, the proposal was approved in the EU Parliament, setting the stage for new legislation to amend the current Firearms Directive (NRA-ILA, 2016). Not all countries view this proposal favorably — most notably the Czech Republic which has conducted an assessment of the proposal and found it to contain a number of risk factors that could exacerbate national security, national economic stability, and national cultural identity (Czech Ministry, 2016). The worry of the Czech Republic, much like those in America who view firearms not only as a right but as a deterrent to violence, is that new legislation will further destabilize the member state's sense of sovereignty, sense of stability, and sense of order. This paper uses this critical point in time to attempt to evaluate the role that legislation should play in the discussion of how firearms should be regarded and regulated in society.
Research Aim
The aim of this research is to investigate the relationship between firearms regulations and the levels of gun related violence in Europe. The research seeks to establish how well the existing literature addresses the research questions below.
Research Objectives
The research objectives of this study are to assess the following points:
1) To what extent do rates of gun violence vary in different jurisdictions, Western countries, and European countries?
a. With respect to firearm ownership
b. With respect to firearm homicides
c. With respect to suicides
2) What role do firearm regulations and other factors play in accounting for the different rates?
a. With a focus on the geopolitical context
b. With a focus on the sociological context
c. With a focus on the historical context
3) What might an effective national strategy to reduce gun violence look like?
a. Education
b. Culture
c. Legislation
Outline of Chapters
The first chapter is an introduction: it provides background information to the subject, the importance of the subject, the research aim and objectives and an outline of the chapters that follow.
The second chapter covers the methodology used in the paper and includes an introduction, a depiction of the search strategy, selection criteria and methodological considerations.
The third chapter addresses the first research objective and examines the extent to which rates of gun violence vary from region to region across Europe. It discusses lower level objectives regarding the variance in terms of firearm-related homicides, suicides and ownership.
The fourth chapter addresses the second research objective and examines the role that firearm regulations and other factors play in accounting for the variance in rates. The lower level objectives discussed include variance from a geopolitical context, from a sociological context and from a historical context.
The fifth chapter addresses the third research objective and discusses what an effective national strategy to reduce gun violence might look like. The lower level objectives are to address the issue from the perspective of a education, culture and legislation.
The sixth chapter provides a conclusion. It includes a summary of key findings, implications of findings, key recommendations, and describes areas for future research.
Chapter 2: Methodology
Introduction
The literature gathered for this study was obtained using a collection methodology that utilizes a wider spectrum of sources than the traditional academic database. The idea behind seeking sources of literature on the subject, in an attempt to fill the gap identified by Duquet and Van Alstein (2015), is to locate data points that may not be included in traditional scholarly databases by employing pertinent academic search engine optimization (ASEO) codes. Many publishers today understand the importance of web-publishing and SEO content. To locate adequate source material to answer these questions, it could be imperative to conduct an appropriate web-based search to find them. Moreover, time constraints required the researcher to gain fast but comprehensive access to a broad range of studies that could serve as a representative sample of the research subject, which only further supported the idea of taking the Google Scholar approach to these questions. The chosen methodology for this review allowed the researcher to conduct swift searches using multiple and simultaneous keyword and content searches and to quickly produce a reasonable and wieldable set of literature sources that could be used for assessment. The methodological steps taken are described below.
Search Strategy
The keywords used to search for relevant literature included "firearm regulations," "firearm legislation," "gun legislation eu," "gun violence eu," "firearm homicides eu," "firearm suicides," "gun laws Europe" and "Europe" in a variety of combinations in Google and Google Scholar. Initial searches produced more than 22,000 hits. When searches were conducted for periodicals later than 2013 publication, the number of returns was reduced to 17,200. When the specific phrase "firearm regulations" was searched in conjunction with the above-mentioned key words, 65 returns were produced. This was deemed a much more manageable figure. Ten duplicates were excluded bringing the total down to 55. Of these 55, 37 were excluded based on title or abstract, reducing the number to 18. Of the remaining, 6 were excluded based on full text examination. The remaining 12 articles were considered applicable and relevant to the purposes of the review based on content.
Figure 1.
Literature review search process for articles 2013 and later.
To add to this pool of literature and to gain contextual information that could be used to give a more historical picture, a revised search was conducted for articles dated 2000 and later, using the same search parameters as described above. The search yielded 196 returns. This return was reduced according to the same formula: articles were excluded by title or abstract, duplicates were removed, and the remaining studies were considered based on full text relevancy and content. Of these 8 remaining articles were deemed relevant to the research objectives and were included among the selected literature.
Figure 2.
Literature review search process for articles 2000 and later.
The 20 articles gathered from these searches were then used to locate further sources, based on the references of the articles and the studies identified therein. In this manner, an extensive and expansive collection of material was obtained that contributed substantial material for analysis. One of the most comprehensive web sources available for firearms-related research is the site hosted by Sydney School of Public Health at the University of Sydney — GunPolicy.org. The aim of this site has been to compile thousands of pages of data, charts and news related to firearms law, violence and guidance while promoting "the public health model of firearm injury prevention, as adopted by the World Health Organization's Global Campaign for Violence Prevention and the United Nations Programme of Action on small arms" (Alpers, 2017). The University of Sydney has, in this pursuit partnered with various organizations — from the Injury Research Center at the Medical College of Wisconsin to the Institute for Economics and Peace, the Global Alliance on Armed Violence, and Conflict Armament Research. This site alone has proven to be a valuable resource tool when used in conjunction with searches conducted in Scholar.
Information about the government laws on a state by state basis is readily attainable from states' government websites as well as from the University of Sydney's GunPolicy.org. Firearm regulations and legislation were identified by using these two methods.
Selection Criteria
The search criteria were determined based on the research aim and research objectives. Keywords were generated using the main subjects of the paper and articles were selected based on their relevance to these pre-selected keywords. Articles used ranged in focus from specific European countries to general European trends. Articles that revisited similar themes such as guns, gun laws and suicide were restricted to one or two representative studies that yielded the most recent findings on the subject while conveying a sense of the history of prior research in the field. Thus, the majority of articles selected were chosen according to subject criteria and original areas of foci as relating to this study's research aims. For instance, an article on firearm legislation reform in the EU and its impact on firearm related deaths in Austria gun was included because of its direct relation to study, while an article on the detection and policing of gun crime in Europe was included because of its tangential, thematic relevance. Inclusion in this regard was wholly at the discretion of the researcher, who sought to limit the number of studies examined to a manageable figure while simultaneously acquiring enough content to be able to conduct an adequate and representative assessment.
Methodological Considerations
Beel, Gipp and Wilde (2010) have shown that articles obtained via Google Scholar rely upon academic search engine optimization (ASEO) codes for views, as the platform utilizes an interface that is simpler than those utilized by academic databases such as PubMed. As Schultz (2007) notes, Google Scholar is "not without its flaws" even while it offers researchers "a simple way to access 'peer-reviewed papers, theses, books, abstracts, and articles from academic publishers' sites, professional societies, preprint repositories, universities and other scholarly organizations" (p. 442). However, there has been no evidence to indicate that data lost through Google Scholar searches would be otherwise found or utilized via utilization of alternate interfaces and databases. As studies show, Google Scholar is constantly in a state of refining its own interface and providing researchers with a more streamline way to access material according to specific content and keyword searches and can serve as "an excellent free tool for scholarly information discovery and retrieval" (Jasco, 2005, p. 208). Because of the cross-disciplinary nature of this study, Google Scholar provided the most immediate approach to accessible material applying a broad range of keywords. Schultz (2007) has shown that in at least half the cases of a side-by-side search between Google Scholar and PubMed, Google Scholar produced substantially more unique but relevant returns than PubMed, indicating that in the end results are substantially dependent upon the application of search terms. While no interface can be 100% effective 100% of the time, Google Scholar does allow and has been shown to provide adequate access to peer-reviewed research. The articles that have been selected for this study represent at the very least the same broad features of the stated research subject and thus should contain a passing and acceptable degree of relevancy.
Conclusion
The limitations of the chosen strategy are that searches may not result in the most comprehensive collection of data possible for a researcher engaged in evaluating literature within a specific framework. The strengths are that it provides the researcher with fast, convenient access via a user-friendly interface to thousands of peer-reviewed articles from a broad range of scholarly and academic journal databases. This broad range of selection is highly suited to a research aim that is broad in and of itself in terms of the cross-disciplinary nature of its subject, as is the case with this study, which has roots in international law, gun violence, firearms policies, criminology, sociology, political science, geopolitics, and psychology. By utilizing databases such as GunPolicy.org, developed and hosted by the University of Sydney, more in-depth research and a better range of data could be compiled to help fill in the gap noted by Duquet and Van Alstein (2015).
Chapter 3: Variation in Violence
Introduction
The question of variance is an important one in this subject because it highlights the fact that regions within states and within the EU as a whole differ dramatically from place to place in terms of type of gun violence and the extent of gun ownership. The European Firearms Directive of the EU provides member nations with a minimum set of standards for civilian firearm ownership, but beyond this minimum standard the European nations are free to establish their own national laws. Countries in Europe that are not part of the EU tend to have the most liberal firearm laws and to be in regions that have been historically rife with conflict in the past (such as Serbia, Georgia, and Bosnia-Herzegovina — which has applied for membership status but whose application is "complicated given the country's governance structure") (DW, 2016). The extent to which rates of gun violence vary in different jurisdictions and European countries will help to provide a better understanding of how guns are viewed and used by people in these regions and underscore the factors that surround and impact the relationship between gun violence and firearms regulations. If firearms regulations are the primary variable in impacting gun violence in Europe, it is expected that regional rates will vary based on the strictness of gun laws.
Variance and Ownership
There are numerous reasons for why civilians own guns in Europe. Some are for sport, others for hunting and others for protection. See Appendix 2 for a complete listing of the reasons given for why owners possess firearms in a survey conducted by Eurobarometer. The most comprehensive data on this subject of ownership variance, however, comes from the Small Arms Survey (2007), which looks at civilian gun ownership rates and connections to violence. The Small Arms Survey is conducted every year and every year takes a different focus to the subject of firearms in society — with perspectives ranging from small arms in war to small arms in conflict zones to trafficking and so on. The 2007 Small Arms Survey is an attempt to gauge, among other aims, the extent to which firearms are held across regions by civilians. As the Small Arms Survey (2007) notes, "in the early days of international small arms research, scholars relied on indirect techniques to approximate the scale of global firearm numbers" (p. 41). Killias (1993) and Killias, Kesteren and Rindlisbacher (2001) note, moreover, that firearm suicides is an effective indicator of civilian ownership in the West (Killias, 1993; Killias, Kesteren, Rindlisbacher, 2001). The Small Arms Survey (2007) goes on to find that "the ten largest gun-owning societies have roughly 380 — 480 million civilian firearms, 60 — 75 per cent of the global total" (p. 46). Germany and France combine for nearly 45 million firearms. Italy is third in Europe with 7 million, followed by Spain with 4.5 million and England and Wales with 3.4 million (though in the UK firearm classifications are different and include air guns as firearms) (Small Arms Survey, 2007, p. 48).
These numbers, however, are not perfect estimates and the case of Germany is a good example of why it is nearly impossible to obtain an accurate number of firearms owned by civilians. Germany, for example, has "a long history of civilian gun ownership, encouraged by militia-based armies in the 19th century, the side effect of two world wars, and interest in hunting and sporting shooting" (Small Arms Survey, 2007, p. 51). At the same time, Germany also reports "relatively little gun crime" (Small Arms Survey, 2007, p. 51). Thus, if the case of Germany is taken as an example of the relation between gun ownership and gun violence, or culture and firearm violence, it would set a precedent that is not matched in other regions. In Italy, firearm violence is higher though the number of guns owned are far fewer. The difference between the two countries is evident ethnically speaking — Germans are Saxons while Italians are Latins. The cultures and behavioral norms associated with these ethnic groups are also significantly different and suggest that far more important variables must be examined when considering the relationship between firearm legislation and firearm violence.
Variance and Homicides
In England, homicide rates actually increased following the initial 1996 firearms ban. As the chart below shows, the rates reached their highest in the post-9/11 period, which may be explained by an increase in tensions, suspicions, mistrust and anger among differing communities in England. Several studies have been conducted that have found violence an increasing problem in England communities where Arab populations dwell, citing Islamaphobia as the main reason for these outbursts (Sheridan, 2006; Mantri, 2011; Ciftci, 2012).
Table 2. The rise and fall of firearm-related homicide rates in England.
The table above only describes the bare bones of an environment, however, and as Duquet and Van Alstein (2015) show, the regions across Europe which have the highest rates of firearm-related homicides are regions that are completely different from those with the lowest rates in terms of economic and political stability: "The chance of becoming a victim of gun homicide differs strongly across Europe. The European countries with the highest firearm homicide rates per 100,000 inhabitants are Montenegro, Cyprus, and FYR Macedonia" (Duquet, Van Alstein, 2015, p. 26). In Cyprus, for instance, 66% of homicides were accomplished using firearms; in Montenegro, 93% of homicides are conducted using firearms — by far the highest rate in Europe (Duquest, Van Alstein, 2015, p. 62). Meanwhile, as Duquet and Van Alstein (2015) report, "the European countries with the lowest firearm homicide rates per 100,000 inhabitants are Iceland, Luxembourg, Malta, the United Kingdom, Poland, Slovenia, Austria, Denmark and Germany" (p. 26). To better understand this difference, a geographical explanation can help to clarify: Montenegro is located in the Balkans in Eastern Europe and is in a region where war and violence has been woven into the social structure for many years as a result of continual insurrections. Macedonia and Cyprus are both located near this same region and face the same ethnic problems.
Variation and Suicides
Each year in Europe approximately 4000 firearm-related suicides are reported. This number averages to roughly 1 suicide by gun for every 100,000 people for the whole of the continent. As Duquet and Van Alstein (2015) point out, this ratio is rather low when compared to the U.S. or to other nations in the East. In Cyprus, 33% of suicides were conducted using firearms; Montenegro has a rate of 38%; Serbia 14%; Austria 17%; Finland 16%; Italy 13%; UK only 3%; Germany 7%; France 13%; Spain 5%; Moldova 1%; Sweden 11%; Czech Republic 11% (Duquet, Van Alstein, 2015, p. 62; European Detailed Mortality Database, 2015). Clearly suicide rates vary from region to region and the low ratio in the UK can be explained by the country's strict laws relating to firearm ownership. However, the highest rates — in Cyprus and Montenegro — suggest that the same economic and social factors that lead these nations to have high homicide rates are also factors in the gun-related suicide rates.
See Appendix 1 for a complete chart of gun-related suicides by nation in Europe for a more detailed understanding of how this type of gun-related violence varies from country to country.
Discussion
Rates of gun-related violence clearly differ across Europe and legislation can possibly be one explanation for this variance as multiple studies indicate (Small Arms Survey, 2007; Duquet, Van Alstein, 2015). The lowest rates are in quiet countries like Moldova, which are particularly rural and mostly still culturally part of the old European traditions. In other regions where crises and conflict have become a staple, the rates of gun-related violence are much higher: Cyprus and Montenegro are two examples of firearm-related homicide and suicide rates being disproportionately higher than other countries in Europe. In England, the rates are significantly lower and can be speculated as being at least in part related to the UK's ban on firearms.
England's rates declined after its first legislative ban in the mid-1990s. Then, following 9/11, gun-related homicides rocketed. Another more restrictive ban in 2006 was issued and rates declined thereafter, indicating that to some extent at least in the UK, gun-related violence is impacted by gun regulations.
These themes are not isolated and will be explored in more detail in the following chapter which discusses the geopolitical, sociological and historical context associated with gun violence, firearm legislation and regional variances. As this chapter has shown, the literature that is available on gun-related violence rates shows that the more stable a country is economically, politically and socially, the less likely are its rates to be high.
Chapter 4: Regulations and Variance
Geopolitical Context
Geopolitics in Europe are largely impacted by decisions of the EU: thus the EU's Firearms Directive is viewed as the common guidance among member states and acts as the bare minimum standard that all EU member nations adhere to. Other states' laws differ considerably especially in terms of how they are applied and/or policed. Just because legislation is on the books does not in every case mean that it is thoroughly executed.
In Bosnia-Herzogovina, weapons laws are less restrictive than in other European states. Firearms are regulated according to the state's Weapons and Ammunition Law, which allows anyone over 21 to own a firearm except for individuals with a criminal background, history of substance abuse or mental disorder. In Georgia, the age restriction is even lower, with individuals needing only to be 18 to purchase firearms. Gun permits are denied to individuals the same as in Bosnia. Norway's Firearms Weapons Act regulates the sale of firearms. Russians may purchase weapons if they are over 18 but may not possess more than 10. Serbia is second only to the U.S. in terms of guns possessed per 100 persons, with more than one gun in the state for every two people (in the U.S. guns outnumber people) (Ingraham, 2015). It is estimated, moreover, that nearly 30% of the weapons possessed by Serbs are illegal (SEESAC, 2006). In Kosovo, it is estimated that the vast majority of weapons are illegal (one illegal weapon for every 4-5 persons as opposed to one legal weapon for every 10 persons) (SEESAC, 2006). These results should not be surprising to anyone familiar with the recent struggles in these regions and highlight the nature of a society that has been upended by war, revolution, insurgency, and instability.
To what extent do these internal matters weigh on other regions? In a globalist society, and especially in an open borders environment like the EU, what happens in what part Europe may in fact bear heavily on an opposite pole because of the networks that the digital age has enabled to thrive. The rise of the Islamic State and its various networks throughout Europe are evidence enough of this. Indeed, as Small Arms Survey (2007) indicates, "the transfer of weapons from the armed forces to civilians is now common, as military weapons are given away, stolen, and sold. In some cases, the process is part of routine demobilization, as in Switzerland, where former reservists traditionally keep their military-issued weapons" (p. 61). Military weapons becoming commonplace in civilian society is a natural outcome for a world gripped by incessant war.
In Switzerland, 29% of homes have a firearm and an estimated 1 gun for every four persons can be found in the country (Meyer, 2015). Firearms are regulated by the Swiss Federal Law on Arms, Arms Accessories and Ammunitions (2007), which both forbids the wrongful use of arms and protects the right to acquire, possess and carry them. Throughout the rest of Europe, the laws and numbers are relatively equal, from Sweden to France to Austria and Germany. In Ukraine, non-fully automatic weapons are permitted while handguns are prohibited except for three calibers (.22, .357, .38) and the owner must possess a concealed carry permit; in the meantime, the country has 10 million state- and civilian-owned weapons (Polyakov, 2005). As Holtom (2008) shows, the country is in the middle of a conflict and its lack of transparency as an arms-dealing nation has brought several charges of arms trafficking and smuggling to the fore.
In England, handguns are banned but sporting firearms may be possessed. The Home Office reported in 2012 that in the prior year, more than 11,000 offences were committed with firearms in the UK, though this number is highly inflated by the fact that England counts airguns and imitation guns as firearms. Semi- and fully-automatic weapons are prohibited in the UK. England's own geopolitical climate is much more stabilized and developed than that of Ukraine and other Eastern European countries.
Sociological Context
Europe is made up of a complex arrangement of very different regions in terms of culture, history, ethnicity, economic stability, governance, and development. Ukraine, for example, which has relatively few firearms per person (a rate comparable to that of England) is war-torn in many ways and has been the subject of vast corruption throughout the government (Holtom, 2008). It serves as an example of how vastly different Eastern Europe and Western Europe are: Ukraine sits between Russia to the East, the Black Sea to the South (and Turkey beyond). It occupies a considerable strategic geopolitical position in Europe and yet its sociological makeup is highly complex, with a history that involves Russian conquest over many centuries. Many of the citizens of Ukraine and of Crimea identify as Russian — an issue which fuels the conflict in the region. Conflict and violence in this regard have much deeper roots than simple firearms legislation can possibly address, especially as the region is heavily involved in military exercises and sees vast movements of arms by forces that are not even indigenous to the population or region.
Interestingly, firearm regulations are rather permissive in Ukraine than in other more restrictive states in Europe (Dziub, 2003), and yet firearm-related deaths and injuries have fallen in recent years, with the United Nations Office on Drugs and Crime (2008) reporting that in relation to the standards of the rest of the world, the proportion of firearm-related homicides in Ukraine is in the low range (around 4%) and is consistent with proportions of other states in its region. From a sociological standpoint, the firearms legislation in the Ukraine is consistent with the Eastern European sociality related to the region's views and perspectives on weapons. Its culture and region are far less controlled than Western European countries, such as England, where cameras are installed throughout the island. The social structure of the region is likewise much different from its Western counterparts: London is a world financial center, whereas Ukraine is at the nexus of several malignant strains of sociality — from terrorism to political corruption to revolution to ongoing civil strife and military conflict.
Historical Context
Directive No. 91/477/EC was adopted by the European Commission in 1991 and amended in 2008 with Directive 2008/51/EC. The directive legislated that member EU states meet the minimum firearm requirements. The Czech Republic was one country that was particularly impacted by the legislation as its rules on firearm ownership had been lax prior to the directive. Directive No. 91/477/EC was based on the premise of the EU's abolishment of internal borders: the open borders policy of the EU necessitated that a more stringent gun control policy be enacted to ensure order and that the flow of firearms from one country to another would not be an issue. By placing the same standards upon all member nations, any risk of firearms flowing from region to region was expected to be mitigated. The 1991 directive did provide a pass for gun owners in the form of the European Firearms Pass, which gave hunters, for example, the right to move with weapons from one member nation to another without hassle. The only blockade to free movement in these cases was when an individual nation, such as England, held more stringent gun control laws than what the directive advised. In such cases, an individual had to submit to national laws (European Firearms Directive, Art. 12).
The Directive was amended in 2008 based on the initiative of the United Nations Protocol to address the threat of firearms trafficking. The European Council and Parliament updated the 1991 Directive in the light of the UN Protocol as well as in the light of Internet contraband sales, which required member nation states to implement effective registration and tracking strategies. Following the waves of terror attacks across Europe in recent years, the EU proposed a "gun ban" in 2015, which called to abolish B7 firearms across the EU (B7 firearms according to the European Firearms Directive are "semi-automatic firearms for civilian use which resemble weapons with automatic mechanisms") (European Firearms Directive, Art. 7). Research Dario Redaelli, an opponent of the proposal, pointed out, however, that while 31 terror attacks had occurred in Europe since the establishment of the Islamic State, only 9 of those attacks involved the use of firearms — and of these 9, all consisted of illegally obtained firearms not covered by any legislation put forward by the European Commission (The B7? Never used!, 2016). The Czech Ministry (2016) went so far as to provide an analysis of the potential impacts of the revision of the Firearms Directive and noted a number of inherent risks in the B7 ban:
Risks to internal security, heightened by the possibility of once legal firearms being transferred to the black market and into the hands of traffickers and criminals
Risks to defense, heightened by the possibility of small arms manufacturers fleeing to countries outside the EU where there are less stringent laws
Risks to national culture, heightened by the threat of the destruction of private collections of firearms
Risks to employment, heightened by the loss of firearms manufacturing jobs
Risks to the hunting economy, heightened by restrictions placed on rifles
Risks to state budgets, heightened by billions of Euros in compensation to those negatively affected by the proposal
The concerns of the Czech Ministry clearly highlighted practical, social, economic, and political consequences relating to the banning of B7 weapons. The proposal, moreover, considered in the light of the findings by Redaelli appeared misguided, as it failed to address the issue of a lack of proper guidance for the deactivation of weapons. Revisions to the proposal were devised, the Czech government continued to proclaim reservations. The EU Parliament passed the final draft of the proposal in March 2017: this draft called for a complete ban of semiautomatic firearms that had been converted from automatic weapons and closer control of firearms sales especially Internet sales. Only Luxembourg and the Czech Republic opposed the draft — Luxembourg because it felt the legislation did not go far enough, the Czech Republic because it felt the legislation went too far (Robert, White, 2016). Various political parties of states within the EU also have voiced opposition, such as the Swiss People's Party. The growing of factions within states like Italy, France, and the Netherlands, where Geert Wilders' anti-EU party continues to win more seats in the Dutch government, indicates that there is less and less harmony throughout the EU — especially in the wake of the UK's recent invocation of Article 51 to commence with the UK's exit from the EU. The Czech Republic's response to the recent proposal to amend the Firearms Directive, for instance, was to introduce a proposal of its own to update Constitutional Act No. 110/1998 Col. On Security of the Czech Republic by allowing citizens the right to be armed as part of a policy of ensuring internal security within the country (Ministry of Interior, 2016). The state's proposal was based on the EU Primary Law which derogates internal security matters to states.
Discussion
In spite of these political and legislative contests, the research indicates that there is still no hard evidence to indicate the effectiveness of gun legislation on reducing gun violence. The Crime Prevention Research Center (CPRC) reported exactly this after conducting a series of data assessments in an attempt to understand correlations between European firearm possession and firearm-related deaths. The CPRC (2014) concluded the following:
Even though the cross-country data implies that more guns equals fewer homicides, this type of comparison isn't very convincing. There is a real problem in using cross-sectional data. Suppose for the sake of argument that high-crime countries are the ones that most frequently adopt the most stringent gun control laws. What if gun control actually lowered crime, but not by enough to reduce rates to the same low levels prevailing in the majority of countries that did not adopt the laws? Looking across countries, it would then falsely appear that stricter gun control resulted in higher crime. Economists refer to this as an "endogeniety" problem. The adoption of the policy is a reaction to other events (that is, "endogenous"), in this case crime. To resolve this, one must examine how the high-crime areas that chose to adopt the controls changed over time — not only relative to their own past levels but also relative to areas that did not institute such controls.
In other words, there are too many unknown variables that may be factors in the reason for fluctuation in rates of gun-related violence in the EU. To assert that firearm legislation is alone or is even the primary driver of lower firearm-related death rates is to ignored a myriad of other possible data points and variables that inconsistently appear across regions and countries within Europe. A host of sociological, economic, governmental, historical and criminal variables underlie the issue and cannot be ruled out as factors in the final outcome, according to the CPRC (2014).
Chapter 5: An Effective National Strategy to Reduce Gun Violence
Education
It is evident that there are many conflicting reports and studies about the extent to which gun laws impact gun violence. Lott (2010) for instance argues that more guns in the hands of citizens actually reduces gun violence. Farrell (2013) finds that the rise of criminology is a big reason for why gun related crime is in decline. Cashmore (2012) even notes that the rise of the Internet has impacted rates of gun violence, citing a statistical correlation between the more people tuning into the Web's virtual reality and fewer people tuning into everyday, real-world reality, in effect diminishing the number of rule-breakers committing violent crime. Farrell (2013) finds that violence rates are down everywhere in the West as well as in parts of Asia and attributes this decline to the rise of awareness about violence, cultural sensitivity and a focus on safety. In this respect, education can play a significant role in the way in which gun violence is positively impacted. By adopting policies that educate the public about gun safety and respect for others through principles and philosophies that can be supported in schools, a country might more effectively address the issue of violence. Character education is one possible avenue towards assisting in this manner, as Kristjansson (2014) has shown.
Culture
Cashmore (2012) shows that the decrease in reported "victimization" in the UK correlates almost exactly with the increase of Internet usage and digital television household viewing (p. 9). Not only may the decrease/increase be related but so too may the insouciance of new media. With an entire society virtually "tuned in" to what is happening on the world wide web — or virtual reality — there are fewer and fewer persons engaging in traditional "reality," and that could easily apply to "rule-breakers." This presents a compelling sociological argument for a refocus of criminology in the 21st century — especially as cyber attacks and hacker groups like Anonymous and GOP have shown the willingness and the ability to commit "virtual" crimes.
Croall (2011) locates the discussion of understanding crime within the context of how society "defines" crime (p. 5). As society changes so too does its perspective and therefore its definitions of things such as crime. What used to be considered criminal or immoral by a previous generation is not quite viewed the same way by a later generation — and vice versa. There is a fluctuation of perception and this can have an effect on the way that crimes are reported, how they are viewed, how society adopts its legislation, etc. Such a theory suggests the quantitative data showing a decrease in crime rates may have a qualitative explanation that is rooted in the shifting of societal attitudes. This explanation is supported by Downes and Rock (2011) who state that the "sociology of crime" does not and cannot serve up one, absolute, all-conclusive explanation for why societies engage or do not engage in "rule-breaking," though different theories may at times "mesh" and serve as a guide towards a deeper understanding of a complex phenomenon (p. 1). Assessing how cultures change and how a new culture can be promoted to promote a new approach towards violence and gun usage is a possible step towards addressing the issues related to gun violence.
Legislation
Legislation is also an option, as the numerous amendments and regulations in England have shown in the past 25 years. While legislation has not completely eradicated firearms-related violence, it has helped to reduce the rate. These rates have increased due to social factors related to the War on Terror (Ciftci, 2012) but they more legislation has been enacted to help more effectively regulate society's use of guns since then, bringing rates down.
What works in England may not work everywhere, however. The English culture is distinct from the Czech culture, which is distinct from the French culture, and so on. Sweeping legislation such as what the EU proposes in its amendment to Firearms Directive may pose more problems than solutions, as the Czech Ministry (2016) has pointed out. Legislation is a tool to help to reduce gun violence but not the only tool.
Discussion
An effective national strategy to reduce gun violence may therefore be composed of three parts: education, cultural promotion, and legislation. Education is effective in training younger generations on how to approach issues such as gun safety, respect for persons, and violence. Cultural promotion is necessary in any firm or organization and is equally important in nations as well: without a positively impacting culture, a society will have no real moorings in principles or values upon which the citizens can direct their lives and actions. Culture is just as important and critical in developing a national strategy as is any other component. Culture can help a nation address social issues, economic issues and political issues. If suicide is particularly endemic in a region, culture may help to address the underlying reasons, whereas firearms legislation will only address the manner in which suicide is committed (there will always be other opportunities and methods to take life). Should not a nation be just as concerned about why individuals seek to kill others or themselves as it is about passing rules to prevent such from happening? A doctor seeks a cure — not just an aid to address a symptom, and a national strategy to address gun violence should do the same.
Lastly legislation should play a role in how a nation effectively deals with gun violence. England has shown that legislation is impactful. However, there should not be a sweeping legislation that is used by all states. Instead, it should be up to the individual nations to discover what works best for them and their society in terms of legislation. Germany's firearms legislation is not as restrictive as England's and its rates of gun-related violence are relatively low. Therefore, legislation should be based on culture and expectations of the people in that nation — not on preventive tactics, which can lead to frustration and instability in other ways as the Czech Ministry (2016) has found.
Chapter 6: Conclusion
Summary of Key Findings
Key findings show that legislation is only one aspect of what causes gun violence to occur in Europe. Legislation is a variable — but others clearly exist. The increase of firearms-related violence following the West's declaration of War on Terror is one indication that legislation at least at first was not capable of preventing firearms violence. However, more restrictive firearms laws in England did correlate with a decline in gun-related violence rates from 2006 onward. There is, however, no concrete evidence that legislation was the primary driver of this decline.
In Germany, gun ownership is very much part of the culture, as it is in other regions such as the Czech Republic — yet firearms-related violence rates are relatively low in these countries compared to regions such as Montenegro, where conflict is more deeply rooted in the culture. These findings also indicate that legislation is not a primary factor in the reduction of or escalation of gun-related violence. It would appear from a comparison of regions that ethnic structure, cultural norms, economic stability, and political leadership are also factors and may even be more primary drivers than legislation. Legislation appears to be a form of control — but it also appears to be a manifestation of an underlying culture — of cultural norms and expectations. Thus, the Firearms Directive of the EU can be seen as an extension of the underlying European culture's attitudes towards limiting the possibility and risk of gun-related violence in society.
Implications of Findings
The implications of these findings are that while legislation may be preferred by some leaders in an attempt to mitigate the risk of firearms-related violence, it is no guarantee and it is in many regions viewed as an encroachment upon a way of life. Arms have been a large part of many cultures in Europe, especially in Germany and the Czech Republic, and the rates of gun-related violence in these regions is not as high as in others that are predominantly affected by political and economic instability.
England has shown some tenacity in restricting gun usage — but violence has not disappeared from the society and the risk of black market firearms sales remains — as it does throughout much of Europe especially as militarism and the War on Terror continues. With a rise of nationalism across the globe and the UK's exit from the EU, some consideration should be given towards understanding more critically the relationship between culture and firearms safety. Legislation may be considered a tool in protecting citizens, but it is by no means the only tool that leaders and legislators have open to them. Just as businesses and organizations focus on developing a workplace culture to promote the organization's desired values and obtain the firm's objectives, leaders of nations may consider how they can improve their own countries' cultures, promote appropriate values, and pursue a policy of education as another tool alongside legislation in curbing gun-related violence.
Key Recommendations
Key recommendations of this study are 1) for more research to be conducted into the extent to which culture is an impactful variable in the rates of gun violence throughout Europe; 2) for countries to focus on developing legislation that can be policed without sacrificing civil liberties and the right to privacy; 3) for European nations to consider the impact of continual war and aggression, NATO build-up, Middle East interventions, unmitigated immigration, open borders policies, trafficking, and the role that blowback can play in negatively impacting civilians' safety. As the 21st century progresses moods and attitudes will continue to evolve to reflect the growing unease with EU policies, already expressed by several political parties throughout Europe — from the pro-Brexit wing in England to the anti-EU faction in the Netherlands to the nationalist parties rising in France, Italy, Spain and elsewhere.
Areas for Future Research
Future research should focus on the relationship of cultural inputs and gun-related violence in Europe and assess whether culture is a significant predictor of gun-violence rates. This could be an effective area of research as nations begin to look inward for solutions to problems of violence in society. With the future of the EU looking more and more uncertain — especially with leaders like Wilders, Farrage, and Le Pen finding more support in recent years — regulations may be seen as a less popular tool. If a popular movement among citizenry to arm themselves in the face of increased immigration (as Turkey's Erdogan threatens to unleash hundreds of thousands of more immigrants into Europe), the impact of stricter gun laws could be more damaging than positive, as the Czech Ministry has pointed out. Therefore, a study that focuses on how addressing cultural issues can help reduce the threat of violence in society may be one highly worth pursuing. Legalistic aims and solutions are only effective so long as a public and body of citizens respects the institutions and rule of law responsible for developing, implementing and overseeing them. Once this respect is lost, the regulations cease to have an effect. Has this time come or is it in danger of soon arriving? Future research may seek to help clarify this point and provide deeper answers to a situation that is already difficult to adequately assess. The existing literature has been shown to address the research questions fairly well. With the help of databases such as the University of Sydney's GunPolicy and the annual Survey of Small Arms as well as the study by the researchers at the Flemish Peace Institute, a thorough examination has been possible. The next study on this subject should focus on the impact of culture and how promotion of cultural values can help further reduce gun-violence in Europe.
Appendices
Appendix 1. Gun-related suicides by nation.
Source: Duquet, N., Van Alstein, M. (2015).
Appendix 2. Reasons for Gun Ownership throughout Europe.
Source: Duquet, N., Van Alstein, M. (2015).
References
Alpers, P. (2017). About GunPolicy.org. Retrieved from http://www.gunpolicy.org/about
The B7? Never used! (2016). Armietiro. Retrieved from http://www.armietiro.it/le-b7-
mai-usate-armi-8075
Beel, J., Gipp, B., Wilde, E. (2010). Academic search engine optimization (ASEO):
Optimizing scholarly literature for Google Scholar & Co. Journal of Scholarly Publishing, 41(2): 176-190.
Butchart, A., Mikton, C., Krug, E. (2014). Country Profile: Italy. Global Status Report
on Violence Prevention 2014; Part VIII, p. 141. Geneva: World Health Organisation (WHO), United Nations Office on Drugs and Crime (UNODC) and United Nations Development Programme (UNDP).
Cashmore, J. (2012). Crime Reducing Entertainment. Internet Journal of Criminology.
Retrieved from: http://www.internetjournalofcriminology.com/Cashmore_Crime_Reducing_Entertainment_IJC_July_2012.pdf
Ciftci, S. (2012). Islamophobia and threat perceptions: Explaining anti-Muslim
sentiment in the West. Journal of Muslim Minority Affairs, 32(3): 292-309.
Crime Prevention Research Center. (2014). Comparing murder rates and gun ownership across countries. CPRC. Retrieved from http://crimeresearch.org/2014/03/comparing-murder-rates-across-countries/
Croall, H. (2011) Crime and Society in Britain. Harlow: Longman.
Czech Ministry. (2016). Analysis of the potential impacts of the revision of the control of firearms. MVCR. Retrieved from http://www.mvcr.cz/clanek/analyza-moznych-dopadu-revize-smernice-o-kontrole-strelnych-zbrani.aspx
Downes, D., Rock, P. (2011) Understanding Deviance: A Guide to the Sociology of Crime and Rule Breaking. Oxford: Oxford University Press.
Duquet, N., Van Alstein, M. (2015). Firearms and violent deaths in Europe. Flemish Peace Institute. Retrieved from http://www.vlaamsvredesinstituut.eu/sites/vlaamsvredesinstituut.eu/files/files/reports/firearms_and_violent_deaths_in_europe_web.pdf
DW. (2016). EU accepts Bosnia and Herzegovina's membership application. DW.
Retrieved from http://www.dw.com/en/eu-accepts-bosnia-and-herzegovinas-membership-application/a-19563808
Dziub, V. (2003). Information on measures undertaken in Ukraine to implement the program of action to prevent, combat and eradicate the illicit trade in small arms and light weapons in all its aspects. National Statement of Ukraine to the UN, NY, Kiev.
European Detailed Mortality Database. (2015). World Health Organization. Retrieved from http://data.euro.who.int/dmdb/
Farrell, G. (2013). Five tests for a theory of the crime drop. Crime Science Journal,
2(5): 4-17.
Greenwood, C. (1972). Firearms control: A study of armed crime and firearms control
in England and Wales. UK: Routledge.
Holtom, P. (2008). Ukrainian exports of small arms and light weapons, 2004-2007.
SIPRI Background Paper, Oslo: Stockholm International Peace Research Institute.
Home Office. (2012). Statistical news release homicides, firearm offences and intimate
violence 2010/11. Gov.uk. Retrieved from https://www.gov.uk/government/uploads/system/uploads/attachment_data/file/116485/hosb0212snr.pdf
Ingraham, C. (2015). There are now more guns than people in the United States.
Washington Post. Retrieved from https://www.washingtonpost.com/news/wonk/wp/2015/10/05/guns-in-the-united-states-one-for-every-man-woman-and-child-and-then-some/?utm_term=.6e1280214e5b
Institute for Health Metrics and Evaluation. (2016). Global burden of disease. Retrieved from http://www.healthdata.org/gbd
Jasco, P. (2005). Google Scholar: the pros and the cons. Online Information Review,
29(2): 208-214.
Killias, M. (1993). International Correlations between Gun Ownership and Rates of Homicide and Suicide. Canadian Medical Association Journal, 148(10): 1721 — 25.
Killias, M., Van Kesteren, J., Rindlisbacher, M. (2001). Guns, Violent Crime, and Suicide in 21 Countries. Canadian Journal of Criminology, 43(4): 429 — 48.
Kristjansson, K. (2014). There is something about Aristotle: the pros and cons of Aristotelianism in contemporary moral education. Journal of Philosophy of Education, 48(1): 48-68.
Lott, J. (2010). More Guns, Less Crime. Chicago, IL: University of Chicago Press.
Mantri, G. (2011). Homegrown Terrorism. Harvard International Review, 33(1), 88.
Meyer, A. (2015). So many weapons are at home in Switzerland. Blick. Retrieved from http://www.blick.ch/news/schweiz/waffenkammer-schweiz-so-viele-waffen-liegen-bei-schweizern-zu-hause-id2676118.html
Ministry of the Interior. (2016). Proposal of amendment of constitutional act. No.
110/1998 Col., on Security of the Czech Republic. Retrieved from https://apps.odok.cz/veklep-detail?pid=KORNAGNGZSFW
NRA-ILA. (2016). European Parliament and Council reach agreement on EU Firearms
Directive. Retrieved from https://www.nraila.org/articles/20161223/european-parliament-and-council-reach-agreement-on-eu-firearms-directive
ONS. (2015). Focus on violent crime and sexual offences. Retrieved from http://nationalarchives.gov.uk/webarchive/
Polyakov, L. (2005). Aging stocks of ammunition and SALW in Ukraine: Risks and challenges. BICC Paper 41: Bonn International Conversion Center.
Povey, D. (2015). Crime in England and Wales 2003/2004. London: Home Office.
Robert, A., White, S. (2016). EU states reach difficult compromise on firearms.
Euractiv. Retrieved from http://www.euractiv.com/section/security/news/eu-states-reach-difficult-compromise-on-firearms/
Schultz, M. (2007). Comparing test searches in PubMed and Google Scholar. Journal of the Medical Library Association, 95(4): 442-445.
SEESAC. (2006). South Eastern Europe: Weapons possession per 100 inhabitants.
South Eastern Europe: Estimates of Weapons Possession (Edition 2). Belgrade: South Eastern Europe Clearinghouse for the Control of Small Arms and Light Weapons (SEESAC). Retrieved from http://www.gunpolicy.org/firearms/citation/quotes/3915
Sheridan, L. (2006). Islamophobia pre- and post-September 11th, 2001. Journal of Interpersonal Violence, 21(3): 317-336.
Small Arms Survey. (2007). Geneva: Small Arms Survey.
Swiss Federal Law on Arms, Arms Accessories and Ammunitions. (2007). Retrieved
from http://www.gunpolicy.org/firearms/citation/quotes/1535
United Nations Office on Drugs and Crime. (2008). Recorded intentional homicide, completed. 10th UN Survey of Crime Trends and Operations of Criminal Justice Systems (2005-2006). Vienna: UNODC.
---
Are you busy and do not have time to handle your assignment? Are you scared that your paper will not make the grade? Do you have responsibilities that may hinder you from turning in your assignment on time? Are you tired and can barely handle your assignment? Are your grades inconsistent?
Whichever your reason is, it is valid! You can get professional academic help from our service at affordable rates. We have a team of professional academic writers who can handle all your assignments.
Plagiarism free papers
Timely delivery
Any deadline
Skilled, Experienced Native English Writers
Subject-relevant academic writer
Adherence to paper instructions
Ability to tackle bulk assignments
Reasonable prices
24/7 Customer Support
Get superb grades consistently
Online Academic Help With Different Subjects
Literature
Students barely have time to read. We got you! Have your literature essay or book review written without having the hassle of reading the book. You can get your literature paper custom-written for you by our literature specialists.
Finance
Do you struggle with finance? No need to torture yourself if finance is not your cup of tea. You can order your finance paper from our academic writing service and get 100% original work from competent finance experts.
Computer science
Computer science is a tough subject. Fortunately, our computer science experts are up to the match. No need to stress and have sleepless nights. Our academic writers will tackle all your computer science assignments and deliver them on time. Let us handle all your python, java, ruby, JavaScript, php , C+ assignments!
Psychology
While psychology may be an interesting subject, you may lack sufficient time to handle your assignments. Don't despair; by using our academic writing service, you can be assured of perfect grades. Moreover, your grades will be consistent.
Engineering
Engineering is quite a demanding subject. Students face a lot of pressure and barely have enough time to do what they love to do. Our academic writing service got you covered! Our engineering specialists follow the paper instructions and ensure timely delivery of the paper.
Nursing
In the nursing course, you may have difficulties with literature reviews, annotated bibliographies, critical essays, and other assignments. Our nursing assignment writers will offer you professional nursing paper help at low prices.
Sociology
Truth be told, sociology papers can be quite exhausting. Our academic writing service relieves you of fatigue, pressure, and stress. You can relax and have peace of mind as our academic writers handle your sociology assignment.
Business
We take pride in having some of the best business writers in the industry. Our business writers have a lot of experience in the field. They are reliable, and you can be assured of a high-grade paper. They are able to handle business papers of any subject, length, deadline, and difficulty!
Statistics
We boast of having some of the most experienced statistics experts in the industry. Our statistics experts have diverse skills, expertise, and knowledge to handle any kind of assignment. They have access to all kinds of software to get your assignment done.
Law
Writing a law essay may prove to be an insurmountable obstacle, especially when you need to know the peculiarities of the legislative framework. Take advantage of our top-notch law specialists and get superb grades and 100% satisfaction.
What discipline/subjects do you deal in?
We have highlighted some of the most popular subjects we handle above. Those are just a tip of the iceberg. We deal in all academic disciplines since our writers are as diverse. They have been drawn from across all disciplines, and orders are assigned to those writers believed to be the best in the field. In a nutshell, there is no task we cannot handle; all you need to do is place your order with us. As long as your instructions are clear, just trust we shall deliver irrespective of the discipline.
Are your writers competent enough to handle my paper?
Our essay writers are graduates with bachelor's, masters, Ph.D., and doctorate degrees in various subjects. The minimum requirement to be an essay writer with our essay writing service is to have a college degree. All our academic writers have a minimum of two years of academic writing. We have a stringent recruitment process to ensure that we get only the most competent essay writers in the industry. We also ensure that the writers are handsomely compensated for their value. The majority of our writers are native English speakers. As such, the fluency of language and grammar is impeccable.
What if I don't like the paper?
There is a very low likelihood that you won't like the paper.
Reasons being:
When assigning your order, we match the paper's discipline with the writer's field/specialization. Since all our writers are graduates, we match the paper's subject with the field the writer studied. For instance, if it's a nursing paper, only a nursing graduate and writer will handle it. Furthermore, all our writers have academic writing experience and top-notch research skills.
We have a quality assurance that reviews the paper before it gets to you. As such, we ensure that you get a paper that meets the required standard and will most definitely make the grade.
In the event that you don't like your paper:
The writer will revise the paper up to your pleasing. You have unlimited revisions. You simply need to highlight what specifically you don't like about the paper, and the writer will make the amendments. The paper will be revised until you are satisfied. Revisions are free of charge
We will have a different writer write the paper from scratch.
Last resort, if the above does not work, we will refund your money.
Will the professor find out I didn't write the paper myself?
Not at all. All papers are written from scratch. There is no way your tutor or instructor will realize that you did not write the paper yourself. In fact, we recommend using our assignment help services for consistent results.
What if the paper is plagiarized?
We check all papers for plagiarism before we submit them. We use powerful plagiarism checking software such as SafeAssign, LopesWrite, and Turnitin. We also upload the plagiarism report so that you can review it. We understand that plagiarism is academic suicide. We would not take the risk of submitting plagiarized work and jeopardize your academic journey. Furthermore, we do not sell or use prewritten papers, and each paper is written from scratch.
When will I get my paper?
You determine when you get the paper by setting the deadline when placing the order. All papers are delivered within the deadline. We are well aware that we operate in a time-sensitive industry. As such, we have laid out strategies to ensure that the client receives the paper on time and they never miss the deadline. We understand that papers that are submitted late have some points deducted. We do not want you to miss any points due to late submission. We work on beating deadlines by huge margins in order to ensure that you have ample time to review the paper before you submit it.
Will anyone find out that I used your services?
We have a privacy and confidentiality policy that guides our work. We NEVER share any customer information with third parties. Noone will ever know that you used our assignment help services. It's only between you and us. We are bound by our policies to protect the customer's identity and information. All your information, such as your names, phone number, email, order information, and so on, are protected. We have robust security systems that ensure that your data is protected. Hacking our systems is close to impossible, and it has never happened.
How our Assignment  Help Service Works
You fill all the paper instructions in the order form. Make sure you include all the helpful materials so that our academic writers can deliver the perfect paper. It will also help to eliminate unnecessary revisions.
2.      Pay for the order
Proceed to pay for the paper so that it can be assigned to one of our expert academic writers. The paper subject is matched with the writer's area of specialization.
3.      Track the progress
You communicate with the writer and know about the progress of the paper. The client can ask the writer for drafts of the paper. The client can upload extra material and include additional instructions from the lecturer. Receive a paper.
4.      Download the paper
The paper is sent to your email and uploaded to your personal account. You also get a plagiarism report attached to your paper.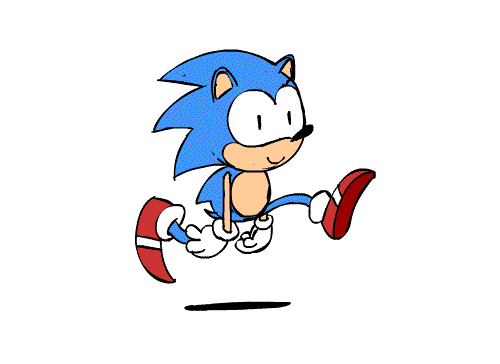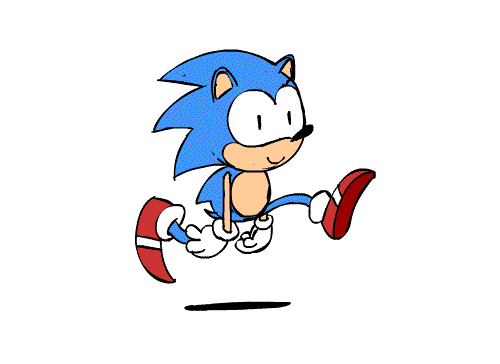 PLACE THIS ORDER OR A SIMILAR ORDER WITH US TODAY AND GET A PERFECT SCORE!!!
---