KBR
Company Profile
KBR (Kellogg, Brown and Root) has its origins in a 1901 pipe fabrication business. By 1927 the company was becoming engaged in the petrochemical processing industry, in which it remains active today. The company also had a shipbuilding business, which contributed to its activities in offshore oil drilling. The company was purchased by Dresser, which was then purchased by Halliburton. In 2007, KBR was spun off from Halliburton and continues today as an independent entity. KBR employs over 40,000 people. The company is engaged in engineering, construction and services, focused largely on the oil industry and defense. The company has also recently become engaged in the power, chemicals, petrochemicals and health care industries (KBR.com, 2011, History).
KBR has ten business units: Downstream, Gas Monetization, Infrastructure and Minerals, International Government and Defense, North American Government and Defense, Oil & Gas, Power & Industrial, Technology and Ventures. The company is heavily involved in oil and gas in particular and claims to have built "over half of the world's liquefied natural gas production capacity over the past 35 years, and the first offshore platform beyond the sight of land" (KBR.com, Company Profile). The company's mission statement is "To safely deliver any project, any time, in any environment for the benefit of our customers, shareholders, employees and communities we serve" (KBR.com, Mission, Vision and Values).
In terms of size, KBR recorded revenue of $12.06 billion in 2009, up from $11.493 billion in 2008. Net income for 2009 was $290 million, down from $319 million in 2008 (MSN Moneycentral, Financial Results). The company's stock currently trades at $35.06, just below the 52-week high. The company pays a dividend of $0.20 per year, for a dividend yield of just 0.57%. The earnings per share in 2009 were $2.02. The beta is 1.12 (MSN Moneycentral, Quote).
The income statement shows a sharp increase in the company's revenues in 2008, attributable to its purchase that year of privately-held BE&K. This deal added 9000 employees to the company. BE&K is focused on the engineering, construction and maintenance industries (Cooper, 2008). This acquisition helped the company to a 40% increase in profit in Q2 of 2009. KBR has also benefited from multiple government contracts. It provides non-military services such as food, laundry, fuel and lodging to U.S. military operations in Afghanistan, Iraq and Kuwait. In its other business, KBR is active in natural gas in Nigeria and Australia, has an offshore project in the Caspian Sea and has UK military contracts similar to its American ones (Clanton, 2009).
International Arena
One of KBR's first international operations was the construction of Europe's first crude oil-based liquid ethylene cracking facility in 1956 (KBR.com, History). The company became active in the North Sea in 1965 (Ibid) and has been in the international arena ever since. The company today operates in a number of international markets. In addition to U.S. And UK military work in the Middle East and Central Asia, the firm is involved around the world in oil and natural gas. This includes the aforementioned Nigeria, Australia and Caspian operations, along with Saudi Arabia (KBR.com, Petrochemicals), Egypt (KBR.com, Syngas & Fertilizers), Qatar and Bahrain (KBR.com, Transportation), Ireland (KBR.com, Investment and Asset Management) and others.
At this point, KBR has operated nearly 60 years in Africa, maintaining the regional headquarters in Johannesburg (KBR.com, Africa). It has offices in both Mexico and Canada, and is involved in the oil industries in both countries (KBR.com, Americas). It has offices in Indonesia, Singapore, India and China and has its biggest project there in Indonesia's Papua province (KBR.com, Asia). European offices are in Moscow, Goteborg and the UK and the company remains heavily involved in the North Sea, the UK Department of Defense and the Caspian (KBR.com, Europe).
International Issues & Challenges
There are few corporate records for KBR's international activities dating to the 1950s and 60s when the company first went international. At the time, the greatest challenges in its work most likely related to the technical challenges presented by the tasks — such as building the first liquid natural gas extraction sites and the early offshore oil platforms. The company has long had close connections with the U.S. And UK governments, which at the time were seeking to control much of the global oil trade, and much of its early work overseas was conducted with the support of these governments.
In more recent years, the company has faced difficulties with respect to its offshore financial operations. The company has made use of shell companies registered in the Cayman Islands to employee nearly one-third of its workforce. This helped the company skirt U.S. taxes, Social Security and Medicare contributions. This led to a scandal in 2008 and questions regarding the firm's ethical standards (Stockman, 2008). Taxation has become the biggest international financial issue for the company.
Operating in volatile regions would imply that security should be an issue for KBR. In particular, the company's operations face significant political risk, in addition to risks associated with terrorism and crime in the Middle East and Africa particularly. KBR largely offsets these risks two ways. The first is that KBR is a major security provider, so is able to protect its own interests from terrorism and crime (Halliburton.com, 2005, Defense). In addition, the company's close ties to the U.S. government in particular have allowed it to operate in war-torn countries with the safety and protection of the U.S. military. Security of foreign workers, however, remains an issue for the company. At least 110 of KBR's employees have been killed in Iraq since 2003 (Lozano, 2008). The company's track record of safety in other volatile regions and with subcontractors does not appear to differ from is track record in Iraq.
The company also has faced issues with internal discipline. Highlights of its track record in managing employee conduct include the electrocution of soldiers in Iraq (Risen, 2008), a situation that led to significant conflict with the U.S. Army; and a gang-rape case where KBR covered up evidence (McGreal, 2009); accusations of human trafficking among KBR employees (AFP, 2008). These challenges relate to the difficulties that a firm has in ensuring an appropriate corporate culture in relatively lawless places. That KBR has struggled so widely on fundamental ethics in its overseas operations is an indicator that operating in extreme conditions remains a challenge for the company.
Volatility, Exchange Rates, Hedging Activities and Property Rights
The company has a large number of fixed price contracts, which increases the firm's exchange rate risk. Approximately 18% of the firm's contracts are fixed-price, versus 82% cost-reimbursable (2009 Annual Report, 25). The latter are less risky, since costs associated with exchange rate fluctuations are passed onto the customer. However, with fixed-price contracts, KBR is subject to foreign exchange risk to the extent that there is a difference in the currency of the transactions involved in bringing that contract to fruition. Revenues from these contracts are subject to translation risk even if the transaction risk is hedged. In addition, the company has approximately $14 billion in revenues in its backlog. To the extent that these represent fixed-rate contracts or foreign currency contracts or costs, KBR is subject to significant exchange rate risk should exchange rates fluctuate significantly between the time of contract signing and the time of performance (2009 Annual Report, 27).
The most significant hedge for KBR is the use of U.S. dollars in its contracts. The company prefers to use U.S. dollars as a means of mitigating exchange rate risk. In addition, it pays most of its employees in U.S. dollars and deals in dollars with most of its suppliers. That said, there remains "a sizeable portion of our consolidated revenue and consolidated operating expenses…in foreign currencies." This raises two specific forms of risk — transaction and translation from exchange rate fluctuations and the risks associated with moving money between jurisdictions for re-investment. The company specifically notes that there are "limitations on our ability to reinvest earnings from operations in one country to fund the capital needs of our operations in other countries" (2009 Annual Report, 32).
The company is compelled leave some of its foreign exchange exposure unhedged, because some of this exposure derives from operations in nations that do not have hard currencies. Often, local governments in these nations insist that the contracts are denominated in local currency, which limits the hedging options for KBR, as soft currencies are relatively illiquid and do not have active derivatives markets (Ibid). Where possible, KBR does use derivatives to hedge foreign currency exposure, but this is typically with respect to major currencies for its Canadian, British and Australian businesses. Middle Eastern and African business often results in exchange rate risk that is much more difficult to hedge (Ibid).
KBR also faces risks with respect to property rights. The company makes extensive use of intellectual property, but by the nature of its operations often uses this technology in nations that do not have Western-quality intellectual property rights laws. There are also risks associated with licensing property rights from third parties, as those license rights may expire or be withdrawn (2009 Annual Report, 28). There is no discussion of physical property rights in the annual report, and no insight is provided into physical property rights in a search of online resources either.
Corporate Social Responsibility Efforts
KBR generally has a poor CSR record. In recent years, the company has become embroiled in a number of scandals relating to its operations in the Middle East in particular. In addition to accusations of shoddy workmanship causing deaths, rape and subsequent cover-up, and human trafficking, the company has also committed environmental violations regarding so-called "burn pits" that contained a number of toxic chemicals to which American soldiers were exposed (Wise & Olsen, 2010), has come under fire for essentially embezzling $12 billion (Newton-Small, 2007), and has been charged under the Foreign Corrupt Practices Act for bribery in Nigeria (CNN, 2009). Over the past ten years, therefore, there is a profound pattern of lacking any semblance of corporate social responsibility at KBR.
The company's has instituted a Code of Business Conduct that covers a wide range of subjects including conflict of interest, bribery, improper payments, disclosure of material non-public information, fraud and ethical business practices (KBR.com, Summary of the Code). There are also edicts on harassment, health and safety, political contributions and ethics training (Ibid). The company has set up an Ethics Hotline to facilitate the reporting of violations. The hotline is operated by an independent company and allows for anonymity. Translators are also available, assisting with foreign employees or those for whom English is not a first language (KBR.com, Code of Business Conduct).
The Code of Conduct does not cover some of the grossest violations of which the company has been accused. In addition, the company has preferred to fight allegations and cover-up major issues rather than address them head-on. There appears to be a certain degree of intransigence inside senior management with regards to ethical violations and criminal acts. For the most part, it does not appear that CSR issues are dealt with unless there is a media firestorm and the company does not appear to be particularly proactive at changing the organizational culture that has allowed for these violations of the past ten years to occur.
Outlook
KBR's stock is presently trading near its 52-week high. The company was spun off at $21 and jumped on debut day to $24.77. This was following expectations of an IPO in the $17 range (Kirdahy, 2006). The stock rose to nearly $40 by November of 2007, but fell since that point. The stock has generally been on the rise since early 2009, more than doubling in that time (MSN Moneycentral, KBR).
KBR generally has good financial metrics. The current ratio is currently 1.59, compared with 1.36 in 2008 and 1.54 in 2007. The quick ratio is 1.24 compared with 1.08 in 2008 and 1.37 in 2007. The cash ratio is 0.41 compared with 0.37 in 2008 and 0.71 in 2007. These figures are all healthy and for the most part represent improvement over the past couple of years in the company's liquidity. With respect to long-term solvency, KBR carries a debt ratio of 0.57 for 2009, 0.65 in 2008 and 0.56 in 2007. The company has generally reduced its reliance on debt financing over the past five years. KBR holds no long-term debt and has not had any on the balance sheet since 2005. The firm's equity level, however, is stuck at 2007 levels. This indicates that the company is essentially in a holding pattern. That it was able to acquire a large competitor without adding long-term debt is perhaps the best indicator of this company's long-term financial health.
KBR operates on tight margins. The firm's gross margin in 2009 was 5.9%, compared with 5.8% in 2008 and 4.8% in 2007. Despite this, low levels of overhead have allowed KBR to remain profitable. The net margin in 2009 was 2.4%, compared with 2.8% in 2008 and 3.5% in 2007. These figures indicate that there has been a slight decline in the company's net margin despite improvements in the gross margin. Selling, general and administrative expenses have declined, but income taxes have increased. It is worth noting that the increase in income tax provisions coincides with the company's income tax evasion scandal.
In terms of operating efficiency, KBR recorded a receivables turnover of 6.0 in 2009, compared with 5.9 in 2008 and 4.8 in 2007. Asset turnover was 2.1 times in 2009, 2.1 times in 2008 and 1.6 times in 2007. This indicates that the company is making more efficient use of its assets in recent years. There is no inventory on its balance sheet, so no inventory turn could be calculated. The company's return on equity is 14.0%, its return on assets is 7.0% and its return on invested capital is 12.5%. These figures are part of a general trend of improvements over the past ten years (MSN Moneycentral, Key Ratios). In that time, the company has generally improved its book value per share, and has seen significant fluctuations in its price/earnings ratio. At present, the P/E is 17.56, which is higher than the 2009 average.
Overall, KBR believes that it will face challenges in the next few years associated primarily with the winding down of U.S. military operations in Iraq and Afghanistan. This will reduce the number and size of contract opportunities in these countries, and consequently the revenues that KBR can earn from these operations (2009 Annual Report, 1). The company believes, however, that it has other revenue streams in place that can help to offset the loss of Afghanistan and Iraq revenues.
The economic and political climates are poor. Cuts in defense spending are imminent, which could impact on revenues for the company. In addition, economic growth is likely to be stifled on the basis of current economic strategies. Tax breaks for billionaires and cuts to other areas of the federal budget do nothing to help KBR, which relies on federal government contracts for a significant portion of its business. Given that similar cuts have already been enacted by another key customer — the United Kingdom — KBR is facing threats to two of its most important revenue streams. The ability of the company to continue growing in the future rests almost entirely on its ability to leverage the new opportunities that management believes the company has in Australia, Nigeria and Canada among others.
The company also faces challenges with respect to its ongoing ethics issues. While it continues to receive contracts from the U.S. military, it has also lost contracts recently as well. In general, the company was able to win no-bid contracts during the Bush administration, but that is not the case under the Obama Administration. Competition for Department of Defense contracts is now tough, which will continue to eat into KBR's revenue streams. That said, the company has a strong financial position. It has a new low-interest revolving credit facility that will keep it from taking on long-term debt for another three years. This gives KBR considerable financial strength going forward, in particular to reinvest in other growing areas of business. While the company may be spreading itself thin by having so many businesses, this becoming a problem is purely hypothetical at this point. Overall, it is expected that KBR will continue with its current path of moderate success, but without any increase in dividends the upside of its stock price may be tapped already. The current P/E is relatively high for a firm with uncertain future revenue growth. That the company has tight margins makes it all the more difficult to determine where it can improve profits, since cost cutting is not likely going to yield much opportunity. However, given the high level of experience that KBR has internationally, including in some very difficult countries, the company can find growth anywhere in the world in which it might exist, which is encouraging.
Appendix a: Stock Chart for KBR since IPO (Yahoo Finance)
Appendix B: Financial Statements for KBR (MSN Moneycentral)
Annual
Interim
2009
2008
2007
Period End Date
12/31/2009
12/31/2008
12/31/2007
Period Length
12 Months
12 Months
12 Months
Stmt Source
10-K
10-K
10-K
Stmt Source Date
02/25/2010
02/25/2009
02/25/2010
Stmt Update Type
Updated
Updated
Reclassified
Revenue
12,060.0
11,493.0
8,642.0
Other Revenue, Total
45.0
88.0
Total Revenue
12,105.0
11,581.0
8,745.0
Cost of Revenue, Total
11,348.0
10,820.0
8,225.0
Gross Profit
Selling/General/Administrative Expenses, Total
Research & Development
0.0
0.0
0.0
Depreciation/Amortization
0.0
0.0
0.0
Interest Expense (Income), Net Operating
0.0
0.0
0.0
Unusual Expense (Income)
4.0
-3.0
0.0
Other Operating Expenses, Total
0.0
0.0
0.0
Operating Income
Interest Income (Expense), Net Non-Operating
-1.0
35.0
62.0
Gain (Loss) on Sale of Assets
0.0
0.0
0.0
Other, Net
-3.0
0.0
1.0
Income Before Tax
Income Tax – Total
Income After Tax
Minority Interest
-74.0
-48.0
-34.0
Equity in Affiliates
0.0
0.0
0.0
U.S. GAAP Adjustment
0.0
0.0
0.0
Net Income Before Extra. Items 290.0
Total Extraordinary Items
0.0
11.0
0.0
11.0
55.0
Net Income
Balance sheet not available in table format, but can be found here: http://moneycentral.msn.com/investor/invsub/results/statemnt.aspx?lstStatement=Balance&Symbol=U.S.%3aKBR&stmtView=Ann
Statement of Cash Flows not available in table format but can be found here:
http://moneycentral.msn.com/investor/invsub/results/statemnt.aspx?lstStatement=CashFlow&Symbol=U.S.%3aKBR&stmtView=Ann
Works Cited:
AFP. (2008). Nepalese man sues KBR on human trafficking charges. AFP. Retrieved February 19, 2011 from http://afp.google.com/article/ALeqM5jmOzaTXaMkCsqiqqmIK6gc_rpg1g
Clanton, B. (2009). KBR profit jumps 40% on acquisition, government contracts. Houston Chronicle. Retrieved February 19, 2011 from http://www.chron.com/disp/story.mpl/business/energy/6554652.html
CNN. (2009). KBR charged with bribing Nigerian officials for contracts. CNN. Retrieved February 19, 2011 from http://edition.cnn.com/2009/U.S./02/06/KBR.bribery/index.html
Cooper, L. (2008). KBR completes $550m acquisition of BE&K. Birmingham Business Journal. Retrieved February 19, 2011 from http://www.bizjournals.com/birmingham/stories/2008/06/30/daily11.html
Halliburton.com (2005). Defense. Retrieved February 19, 2011 from http://theyesmen.org/agribusiness/halliburton/kbr/govServ/U.S./defense/securitySolutions.html
KBR 2009 Annual Report. Retrieved February 19, 2011 from http://phx.corporate-ir.net/External.File?item=UGFyZW50SUQ9Mzg4Njd8Q2hpbGRJRD0tMXxUeXBlPTM=&t=1
KBR.com, various pages. (2011). Retrieved February 19, 2011 from http://www.kbr.com
Kirdahy, M. (2006). Hertz, KBR go IPO. Forbes. Retrieved February 19, 2011 from http://www.forbes.com/2006/11/16/hertz-kbr-ipo-markets-equity-cx_mk_1116markets07.html
Lozano, J. (2008). Suits over KBR drivers' deaths in Iraq could be tried in 2009. Houston Chronicle. Retrieved February 19, 2011 from http://www.chron.com/disp/story.mpl/business/5901232.html
McGreal, C. (2009). Rape case to force U.S. defense firms into the open. The Guardian. Retrieved February 19, 2011 from http://www.guardian.co.uk/world/2009/oct/15/defence-contractors-rape-claim-block
MSN Moneycentral: KBR. (2011). Retrieved February 19, 2011 from http://moneycentral.msn.com/investor/invsub/results/statemnt.aspx?symbol=kbr
Newton-Small, J. (2007). Waxman probes Iraq contracting, missing $12 billion. Bloomberg. Retrieved February 19, 2011 from http://www.bloomberg.com/apps/news?pid=newsarchive&sid=aRfRyhT0yHzU
Risen, J. (2008). Despite alert, flawed wiring stills kills GIs. New York Times. Retrieved February 19, 2011 from http://www.nytimes.com/2008/05/04/world/middleeast/04electrocute.html?hp
Stockman, F. (2008). Top Iraq contractor skirts U.S. taxes offshore. Boston Globe. Retrieved February 19, 2011 from http://www.boston.com/news/world/articles/2008/03/06/top_iraq_contractor_skirts_us_taxes_offshore/?p1=Well_MostPop_Emailed6
Wise, L. & Olsen, L. (2010). Ill wind blows, some in Houston Guard unit believe. Houston Chronicle. Retrieved February 19, 2011 from http://www.chron.com/disp/story.mpl/metropolitan/6844944.html
Yahoo! Finance: KBR. (2011). Basic chart. Retrieved February 19, 2011 from http://finance.yahoo.com/q/bc?s=KBR+Basic+Chart&t=5y
---
Are you busy and do not have time to handle your assignment? Are you scared that your paper will not make the grade? Do you have responsibilities that may hinder you from turning in your assignment on time? Are you tired and can barely handle your assignment? Are your grades inconsistent?
Whichever your reason is, it is valid! You can get professional academic help from our service at affordable rates. We have a team of professional academic writers who can handle all your assignments.
Plagiarism free papers
Timely delivery
Any deadline
Skilled, Experienced Native English Writers
Subject-relevant academic writer
Adherence to paper instructions
Ability to tackle bulk assignments
Reasonable prices
24/7 Customer Support
Get superb grades consistently
Online Academic Help With Different Subjects
Literature
Students barely have time to read. We got you! Have your literature essay or book review written without having the hassle of reading the book. You can get your literature paper custom-written for you by our literature specialists.
Finance
Do you struggle with finance? No need to torture yourself if finance is not your cup of tea. You can order your finance paper from our academic writing service and get 100% original work from competent finance experts.
Computer science
Computer science is a tough subject. Fortunately, our computer science experts are up to the match. No need to stress and have sleepless nights. Our academic writers will tackle all your computer science assignments and deliver them on time. Let us handle all your python, java, ruby, JavaScript, php , C+ assignments!
Psychology
While psychology may be an interesting subject, you may lack sufficient time to handle your assignments. Don't despair; by using our academic writing service, you can be assured of perfect grades. Moreover, your grades will be consistent.
Engineering
Engineering is quite a demanding subject. Students face a lot of pressure and barely have enough time to do what they love to do. Our academic writing service got you covered! Our engineering specialists follow the paper instructions and ensure timely delivery of the paper.
Nursing
In the nursing course, you may have difficulties with literature reviews, annotated bibliographies, critical essays, and other assignments. Our nursing assignment writers will offer you professional nursing paper help at low prices.
Sociology
Truth be told, sociology papers can be quite exhausting. Our academic writing service relieves you of fatigue, pressure, and stress. You can relax and have peace of mind as our academic writers handle your sociology assignment.
Business
We take pride in having some of the best business writers in the industry. Our business writers have a lot of experience in the field. They are reliable, and you can be assured of a high-grade paper. They are able to handle business papers of any subject, length, deadline, and difficulty!
Statistics
We boast of having some of the most experienced statistics experts in the industry. Our statistics experts have diverse skills, expertise, and knowledge to handle any kind of assignment. They have access to all kinds of software to get your assignment done.
Law
Writing a law essay may prove to be an insurmountable obstacle, especially when you need to know the peculiarities of the legislative framework. Take advantage of our top-notch law specialists and get superb grades and 100% satisfaction.
What discipline/subjects do you deal in?
We have highlighted some of the most popular subjects we handle above. Those are just a tip of the iceberg. We deal in all academic disciplines since our writers are as diverse. They have been drawn from across all disciplines, and orders are assigned to those writers believed to be the best in the field. In a nutshell, there is no task we cannot handle; all you need to do is place your order with us. As long as your instructions are clear, just trust we shall deliver irrespective of the discipline.
Are your writers competent enough to handle my paper?
Our essay writers are graduates with bachelor's, masters, Ph.D., and doctorate degrees in various subjects. The minimum requirement to be an essay writer with our essay writing service is to have a college degree. All our academic writers have a minimum of two years of academic writing. We have a stringent recruitment process to ensure that we get only the most competent essay writers in the industry. We also ensure that the writers are handsomely compensated for their value. The majority of our writers are native English speakers. As such, the fluency of language and grammar is impeccable.
What if I don't like the paper?
There is a very low likelihood that you won't like the paper.
Reasons being:
When assigning your order, we match the paper's discipline with the writer's field/specialization. Since all our writers are graduates, we match the paper's subject with the field the writer studied. For instance, if it's a nursing paper, only a nursing graduate and writer will handle it. Furthermore, all our writers have academic writing experience and top-notch research skills.
We have a quality assurance that reviews the paper before it gets to you. As such, we ensure that you get a paper that meets the required standard and will most definitely make the grade.
In the event that you don't like your paper:
The writer will revise the paper up to your pleasing. You have unlimited revisions. You simply need to highlight what specifically you don't like about the paper, and the writer will make the amendments. The paper will be revised until you are satisfied. Revisions are free of charge
We will have a different writer write the paper from scratch.
Last resort, if the above does not work, we will refund your money.
Will the professor find out I didn't write the paper myself?
Not at all. All papers are written from scratch. There is no way your tutor or instructor will realize that you did not write the paper yourself. In fact, we recommend using our assignment help services for consistent results.
What if the paper is plagiarized?
We check all papers for plagiarism before we submit them. We use powerful plagiarism checking software such as SafeAssign, LopesWrite, and Turnitin. We also upload the plagiarism report so that you can review it. We understand that plagiarism is academic suicide. We would not take the risk of submitting plagiarized work and jeopardize your academic journey. Furthermore, we do not sell or use prewritten papers, and each paper is written from scratch.
When will I get my paper?
You determine when you get the paper by setting the deadline when placing the order. All papers are delivered within the deadline. We are well aware that we operate in a time-sensitive industry. As such, we have laid out strategies to ensure that the client receives the paper on time and they never miss the deadline. We understand that papers that are submitted late have some points deducted. We do not want you to miss any points due to late submission. We work on beating deadlines by huge margins in order to ensure that you have ample time to review the paper before you submit it.
Will anyone find out that I used your services?
We have a privacy and confidentiality policy that guides our work. We NEVER share any customer information with third parties. Noone will ever know that you used our assignment help services. It's only between you and us. We are bound by our policies to protect the customer's identity and information. All your information, such as your names, phone number, email, order information, and so on, are protected. We have robust security systems that ensure that your data is protected. Hacking our systems is close to impossible, and it has never happened.
How our Assignment  Help Service Works
You fill all the paper instructions in the order form. Make sure you include all the helpful materials so that our academic writers can deliver the perfect paper. It will also help to eliminate unnecessary revisions.
2.      Pay for the order
Proceed to pay for the paper so that it can be assigned to one of our expert academic writers. The paper subject is matched with the writer's area of specialization.
3.      Track the progress
You communicate with the writer and know about the progress of the paper. The client can ask the writer for drafts of the paper. The client can upload extra material and include additional instructions from the lecturer. Receive a paper.
4.      Download the paper
The paper is sent to your email and uploaded to your personal account. You also get a plagiarism report attached to your paper.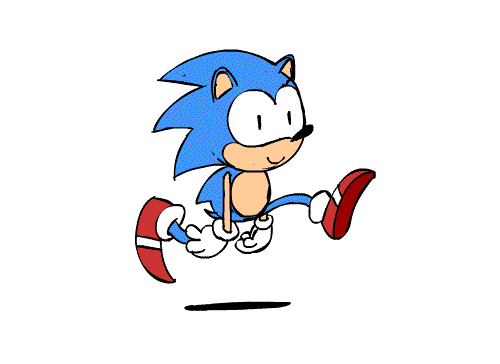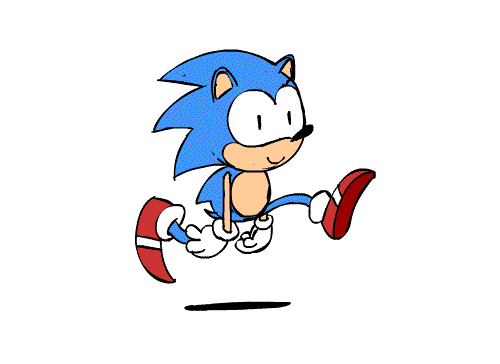 PLACE THIS ORDER OR A SIMILAR ORDER WITH US TODAY AND GET A PERFECT SCORE!!!
---