Company Background
Adidas was formed in Herzogenaurach, a town in Mittelfranken, north of Nürnberg, not far from Erlangen, and remains headquartered there today. The company was founded by Adi and Rudolf Dassler. The brothers eventually had a falling out, with Rudolph founding Puma. Adidas has grown to become one of the leading designers and marketers of sports apparel, footballs, and other related items. The company operates globally, has revenues of nearly €20 billion, and profits of €0.72 billion in 2015 (Adidas 2015 Annual Report).
Adidas competes against Nike, Reebok, Puma, and several other brands in this space. Major product lines include footwear, apparel, and footballs. Adidas sponsors a lot of athletes and athletic clubs as part of its marketing. Ultimately, this industry is characterized by incremental changes to basic product designs, a strategic emphasis on marketing spending, and distribution, and companies that utilize a global strategy, selling the same way in each country in which they operate.
There are a few ways in which the global strategy manifests. First, when Adidas and its competitors seek out endorsement opportunities, they typically look to global opportunities – football stars and clubs are the best opportunities, but other major club sports, and the Olympics are also prime opportunities for sponsorships. Adidas and its competitors seek to differentiate based on branding, and to win markets through superior marketing and distribution. Thus, for Adidas, market entry anywhere in the world is necessarily going to focus on distribution and marketing. Production will not change, but the company will need to choose between global and local marketing, for example.
The Industry
The global athletic footwear and apparel industry is highly competitive, and very large. There are a handful of dominant companies in this industry, but there are also a number of local companies. The typical structure in most countries is that the global brands like Nike, Adidas, Reebok, Puma, etc. are at the high end of the market. They sell high quality, well-designed goods at premium prices, and carry with them a certain amount of prestige that derives from marketing. The rest of the market may be filled with discount brands, usually local. These are produced in the same countries, but to a lesser standard, lack high-end design, and are sometimes made with cheaper materials. These companies seek to capture share at the low end of the market. It is worth noting that in the world's major economies there is not much room in the market for discount brands, as the vast majority of consumers can afford the premium global brands. 'The premium global brands compete around the world. They are the market dominators in the developed world, where competition can be intense because the market is basically a zero sum game, save for incremental economic growth. The developing world forms an entirely different competitive dynamic. The premium global brands not only compete with each other for share, but they also work to grow the size of the market overall. Success in these countries is not just about winning versus other global brands, but about tapping into the economic growth of the country. As such, the economic growth potential of the market in question is one of the key variables that a company like Adidas takes into consideration, when making a market entry decision. The competitive landscape is also relevant, just not as much as in the developed world.
Literature Review
The main approach by which Adidas' decisions will be evaluated will be the transnational approach. At its heart, this approach reflects a company that operates across borders – one that is not quite fully global, but is sufficiently global that it has in many respects lost its tether to the home country (Johns, 1993-1994). Whether or not Adidas fits this description is a matter for debate. Internally, how it is run, Adidas is still very much a Germany company. But its products, marketing, and production are certainly transnational in nature. Given that these are the key areas where Adidas operates in new markets – in terms of market entry – a case can be made that the transnational framework makes sense here.
Alcacer, Dezso & Zhao (2013) discuss the factors that contribute to MNE location decisions. They begin by pointing out that most of the existing literature focuses on firm location and characteristics on location choices, and that these variables may have insufficient explanatory power with respect to how transnational enterprises make location decisions. After all, these decisions are inherently marketing decisions, so while home country location will certainly play a role, there are clearly going to be other factors. They argue that there are oligopolistic tendencies in industries characterized by transnational competition. This is certainly the case in athletic footwear and apparel – operating at the transnational scale is inherently limiting and there are very few companies that can compete at that level. This by its nature creates a de facto oligopoly, save for the presence of low-end competitors that form an entirely different rung on the competitive ladder.
These authors examine what they consider the three primary equilibrium strategies, avoid, collocate and stronger-chases-weaker. Avoidance is fairly evidence – seeking out markets where there is less competition. We know that in a true oligopoly there are few opportunities for profit, but if a company can find a market where no such competition exists, it can extract monopoly rents, at least temporarily. Collocation sees companies entering the same markets at roughly the same time – there is no particular competitive advantage extended in this situation, but rather it is an extension of the pre-existing oligopoly. Stronger-chases-weaker is basically the natural continuation of the avoidance strategy. A company that is extracting monopoly rents in a market can expect the dominant players to enter that market, bringing to that market the oligopoly conditions that exist elsewhere.
Nachum and Song (2011) argue a couple of things. First, they argue that different forces influence expansion versus contraction for MNEs. Then, accepting this proposition, they explore how the different businesses in which a company operates will influences its market entry decisions. If one thinks about how this applies to the athletic footwear and apparel industry, a company that specializes in soccer might prefer to focus attention on nations where that sport is most popular. As an example, such a company might prefer to target Brazil among the BRICS because soccer is the dominant sport there. It is not a particularly major sport in China or India, so even though those countries are much larger than Brazil, they would not be the first choice market. South Africa might be the weakest of the BRICS for a company specializing in soccer – while soccer is a very popular sport there, this is mainly among poorer people who might prefer cheaper tekkies.
An MNE, Nachum and Song point out, can be viewed as a portfolio of businesses, and those businesses have interdependencies. In this business, those interdependencies will typically manifest in the distribution side. While marketing different products may be siloed, distribution will not be in most places, so whether there is a good fit with existing businesses, or whether there is opportunity to develop a portfolio of businesses instead of just one might dictate market entry choices. In the above example, the soccer-forward company trying to choose between China and India for market entry would look at its other business lines for interdependencies. If it does a lot of cricket business, it's going to India; then probably South Africa, before entering the Chinese market. There are synergies in both marketing and distribution that it would want to capture.
Tregakis et al (2010) make much the same point. They posit that transnational organizations have particular learning behaviours. The expertise that they generate can be applied in many places, and if there is fit with the home market, all the better. For a company based in Germany, it is unclear what the best BRICS market might be, but there are certainly going to be markets in different countries around the world that have a better cultural fit. A company based in a more international location (with a lot of immigrants for example) might be in a better position to expand into areas with wildly different norms and cultures, while a company in Bavaria might prefer to stick to countries closer to what it knows.
Ciabuschi, Forsgren & Martin (2011) discuss innovation at MNEs. They make the argument that the location of the MNE headquarters will in part influence the degree of innovation at subsidiaries. This is reasonable in the sense that even in a transnational organization the dominant culture at headquarters will often be transferred at least somewhat to the subsidiary. The paper is highly theoretical, and does not study any actual companies. If applied to a company like Adidas, it would need to examine the actual innovations that subsidiaries produce for local markets. Surely there are such innovations, even though a lot of the design and marketing functions are guided centrally, because there is often a need for not only local market influences, but also local influences on product that reflect the passions of the local population.
The transnational framework can only reasonably applied to situations where it makes sense – there are other frameworks for international business decision-making, and those frameworks might make more sense for Adidas. While it is recognized that Adidas markets transnationally, most of its business is actually fairly centralized in Germany – this is a German company that operates internationally. Shoehorning the transnational framework onto a business that only somewhat fits it will invariably lead to problems. How does Adidas choose new markets in which to enter, and the means why which is enters markets? The answer is rational analysis – potential ROI.
The company will take into account the different challenges, and examine how those challenges will influence the ROI potential. So for any given market there will be an examination of the market potential, the competitive structure of that market, the cultural fit between that market and Adidas, what sort of learning curve the company is going to face in that market, among other potential challenges.
Analysis
Adidas, being essentially a marketing organization, looks at the cultural challenge by taking the transnational lens. It realizes that each market is quite different with respect to its preferences. Even knowing that soccer is a dominant sport most of the world over, there are still many important markets where it is not the dominant sport. Recognition of this fact allows Adidas to overlay its global strategy with a series of individual local strategies for each market. The global strategy might focus on global brands – it is linked with Bayern Munich, for example, and the World Cup. Adidas can market these sorts of global brands the world over, with a high degree of consistency. But the company absolutely cannot market only with a global view, because local market differences can be substantially different where product, marketing and distribution are concerned. Thus, most of Adidas' business is focused on these local market approaches. In determining where and how to enter a market, Adidas will look at the degree to which it can apply its global strategies, as well as its sense of how well it will be able to execute a successful local strategy.
In terms of geographical focus, consider the emerging markets perspectives. These are often the markets where there is a much smaller opportunity that for larger developing nations (BRICS) and for developed nations. Adidas is basically a niche product in these markets, though this depends on their level of economic progress. Approaching such markets is going to be very different than approaching larger markets where scale can be achieved. As such, these smaller emerging markets can be valuable in terms of having less competition, but they also offer lower upside potential due to the smaller market size. Adidas needs to weigh the advantages of perhaps being able to gain a higher share of a smaller market, versus market entry into a new BRICS nation, or other large emerging market, where it might gain a much smaller share due to intense competition, but still end up with more sales and profit.
The one thing that Adidas can keep in mind when making a decision is that it has been able to successfully translate its internationalization strategy around the world already to this point. One of the major challenges identified in the literature on the transnational approach is cultural – for the most part any market it enters at this point will have a similar market from which it can draw experiences.
The research on the way that MNEs learn can inform this analysis – an MNE typically promotes international management by sending them around to increasingly larger countries. A manager with experience in Australia could take that experience and help the company enter New Zealand. Sometimes similar markets exist in different corners of the world, because of colonial cultural influences – Commonwealth countries often have similar legal systems inherited from the British, as well as certain cultural norms, for example. So one can start in New Zealand, move to Canada, then run the UK, applying lessons learned in one country to each of the others in turn. This is often how MNEs build their institutional knowledge.
Recommendations
It is recommended that Adidas adhere to this best practice. International managers should be prepared for market entry with successive assignments that build up to running a market entry. The team should have a diverse range of experiences that will help it address the different challenges inherent in the transnational approach. For example, if Adidas wishes to enter the South African market, not only should it have a South African on the launch team to help with the cultural challenges, but it should have people who have an understanding of that competitive environment, people who have been through the managerial and collaborative challenges associated with new market entry before, and people who understand the innovation dimension, and how to build an innovative, learning organization.
Thus, it is recommended that Adidas, when looking at market entry, put together a team of seasoned professionals, with experience in the market in question, and experience at market entry, in order that these individuals bring together a complementary skill set that will help them to identify the different challenges that might arise from the market entry. When one looks at failed international market entry efforts, there is often an approach that emphasizes central control and a lack of cultural competence (e.g. Target in Canada, or Wal-Mart in Germany). Building the right time is therefore integral – if Adidas is too German, it will not be sufficiently responsive to the needs of the local market, and this will put the international expansion at risk of failure.
References
Adidas 2015 Annual Report. Retrieved January 5, 2018 from http://www.adidas-group.com/media/filer_public/18/ce/18ce3230-63a0-4d1f-aa3b-41196783618b/factsheet_q4_2015.pdf
Alacer, J., Dezso, C. & Zhao, M. (2013) Firm rivalry, knowledge accumulation and MNE location choices. Journal of International Business Studies. Vol. 44 (2013) 504-530.
Caluschi,F., Forsgren, M. & Martin, O. (2011) Rationality vs ignorance: The role of MNE headquarters in subsidiaries' innovation processes. Journal of International Business Studies. Vol. 42 (7) 958-970
Johns, F. (1993-1994) The invisibility of the transnational corporation: An analysis of international law and legal theory. University of Melbourne Law Review. Vol. 19, 893-923.
Nachum, L. & Song, S. (2011). The MNE as a portfolio: Interdependencies in MNE growth trajectory. Journal of International Business Studies. Vol. 42 (3) 381-405.
Tregakis, O, Edwards, T., Edwards, P., Ferner, A. & Marginson, P. (2010). Transnational learning structures in multicultural firms: Organizational context and national embeddedness. Human Relations. Vol. 63 (4) 471-499.
---
Are you busy and do not have time to handle your assignment? Are you scared that your paper will not make the grade? Do you have responsibilities that may hinder you from turning in your assignment on time? Are you tired and can barely handle your assignment? Are your grades inconsistent?
Whichever your reason is, it is valid! You can get professional academic help from our service at affordable rates. We have a team of professional academic writers who can handle all your assignments.
Plagiarism free papers
Timely delivery
Any deadline
Skilled, Experienced Native English Writers
Subject-relevant academic writer
Adherence to paper instructions
Ability to tackle bulk assignments
Reasonable prices
24/7 Customer Support
Get superb grades consistently
Online Academic Help With Different Subjects
Literature
Students barely have time to read. We got you! Have your literature essay or book review written without having the hassle of reading the book. You can get your literature paper custom-written for you by our literature specialists.
Finance
Do you struggle with finance? No need to torture yourself if finance is not your cup of tea. You can order your finance paper from our academic writing service and get 100% original work from competent finance experts.
Computer science
Computer science is a tough subject. Fortunately, our computer science experts are up to the match. No need to stress and have sleepless nights. Our academic writers will tackle all your computer science assignments and deliver them on time. Let us handle all your python, java, ruby, JavaScript, php , C+ assignments!
Psychology
While psychology may be an interesting subject, you may lack sufficient time to handle your assignments. Don't despair; by using our academic writing service, you can be assured of perfect grades. Moreover, your grades will be consistent.
Engineering
Engineering is quite a demanding subject. Students face a lot of pressure and barely have enough time to do what they love to do. Our academic writing service got you covered! Our engineering specialists follow the paper instructions and ensure timely delivery of the paper.
Nursing
In the nursing course, you may have difficulties with literature reviews, annotated bibliographies, critical essays, and other assignments. Our nursing assignment writers will offer you professional nursing paper help at low prices.
Sociology
Truth be told, sociology papers can be quite exhausting. Our academic writing service relieves you of fatigue, pressure, and stress. You can relax and have peace of mind as our academic writers handle your sociology assignment.
Business
We take pride in having some of the best business writers in the industry. Our business writers have a lot of experience in the field. They are reliable, and you can be assured of a high-grade paper. They are able to handle business papers of any subject, length, deadline, and difficulty!
Statistics
We boast of having some of the most experienced statistics experts in the industry. Our statistics experts have diverse skills, expertise, and knowledge to handle any kind of assignment. They have access to all kinds of software to get your assignment done.
Law
Writing a law essay may prove to be an insurmountable obstacle, especially when you need to know the peculiarities of the legislative framework. Take advantage of our top-notch law specialists and get superb grades and 100% satisfaction.
What discipline/subjects do you deal in?
We have highlighted some of the most popular subjects we handle above. Those are just a tip of the iceberg. We deal in all academic disciplines since our writers are as diverse. They have been drawn from across all disciplines, and orders are assigned to those writers believed to be the best in the field. In a nutshell, there is no task we cannot handle; all you need to do is place your order with us. As long as your instructions are clear, just trust we shall deliver irrespective of the discipline.
Are your writers competent enough to handle my paper?
Our essay writers are graduates with bachelor's, masters, Ph.D., and doctorate degrees in various subjects. The minimum requirement to be an essay writer with our essay writing service is to have a college degree. All our academic writers have a minimum of two years of academic writing. We have a stringent recruitment process to ensure that we get only the most competent essay writers in the industry. We also ensure that the writers are handsomely compensated for their value. The majority of our writers are native English speakers. As such, the fluency of language and grammar is impeccable.
What if I don't like the paper?
There is a very low likelihood that you won't like the paper.
Reasons being:
When assigning your order, we match the paper's discipline with the writer's field/specialization. Since all our writers are graduates, we match the paper's subject with the field the writer studied. For instance, if it's a nursing paper, only a nursing graduate and writer will handle it. Furthermore, all our writers have academic writing experience and top-notch research skills.
We have a quality assurance that reviews the paper before it gets to you. As such, we ensure that you get a paper that meets the required standard and will most definitely make the grade.
In the event that you don't like your paper:
The writer will revise the paper up to your pleasing. You have unlimited revisions. You simply need to highlight what specifically you don't like about the paper, and the writer will make the amendments. The paper will be revised until you are satisfied. Revisions are free of charge
We will have a different writer write the paper from scratch.
Last resort, if the above does not work, we will refund your money.
Will the professor find out I didn't write the paper myself?
Not at all. All papers are written from scratch. There is no way your tutor or instructor will realize that you did not write the paper yourself. In fact, we recommend using our assignment help services for consistent results.
What if the paper is plagiarized?
We check all papers for plagiarism before we submit them. We use powerful plagiarism checking software such as SafeAssign, LopesWrite, and Turnitin. We also upload the plagiarism report so that you can review it. We understand that plagiarism is academic suicide. We would not take the risk of submitting plagiarized work and jeopardize your academic journey. Furthermore, we do not sell or use prewritten papers, and each paper is written from scratch.
When will I get my paper?
You determine when you get the paper by setting the deadline when placing the order. All papers are delivered within the deadline. We are well aware that we operate in a time-sensitive industry. As such, we have laid out strategies to ensure that the client receives the paper on time and they never miss the deadline. We understand that papers that are submitted late have some points deducted. We do not want you to miss any points due to late submission. We work on beating deadlines by huge margins in order to ensure that you have ample time to review the paper before you submit it.
Will anyone find out that I used your services?
We have a privacy and confidentiality policy that guides our work. We NEVER share any customer information with third parties. Noone will ever know that you used our assignment help services. It's only between you and us. We are bound by our policies to protect the customer's identity and information. All your information, such as your names, phone number, email, order information, and so on, are protected. We have robust security systems that ensure that your data is protected. Hacking our systems is close to impossible, and it has never happened.
How our Assignment  Help Service Works
You fill all the paper instructions in the order form. Make sure you include all the helpful materials so that our academic writers can deliver the perfect paper. It will also help to eliminate unnecessary revisions.
2.      Pay for the order
Proceed to pay for the paper so that it can be assigned to one of our expert academic writers. The paper subject is matched with the writer's area of specialization.
3.      Track the progress
You communicate with the writer and know about the progress of the paper. The client can ask the writer for drafts of the paper. The client can upload extra material and include additional instructions from the lecturer. Receive a paper.
4.      Download the paper
The paper is sent to your email and uploaded to your personal account. You also get a plagiarism report attached to your paper.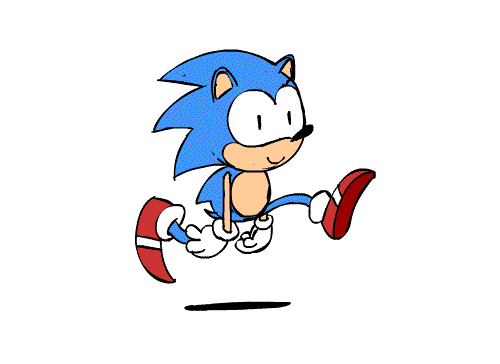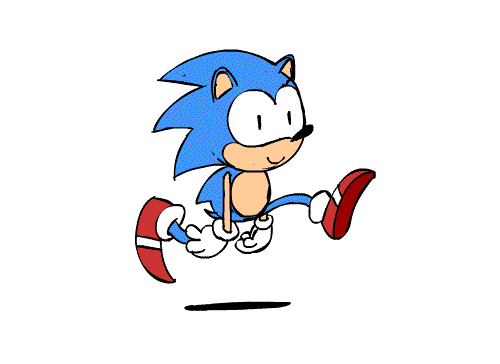 PLACE THIS ORDER OR A SIMILAR ORDER WITH US TODAY AND GET A PERFECT SCORE!!!
---