ICT, SA, and Oral Practice in Second Language
Faculty's Name
Importance of ICT, SA and Oral Practice in Second Language Acquisition (Applied Linguistics)
Information Communication Technology (ICT) is one of the most attracted terminology in the field of education. This very concept has managed to bring a great deal of finesse in the traditional method of teaching. Where ICT has now, a fundamental importance in the traditional methods of teaching, it has also managed to embark its worth in the learning of second languages and content and language integrated learning, by acting as a major tool in doing so.
As per UNESCO, "ICT is a scientific, technological and engineering discipline and management technique used in handling information, its application and association with social, economical and cultural matters." With the very concept of ICT, treatment towards information has differed and evolved greatly. Now, the storage, manipulation, usage and dissemination of information have a complete new meaning. It is the digitalization of information which has provided us with an effective tool called Information Communication Technology. There are various methodologies used for this digitalization of information these days such as traditional computer-based and other digital communication technologies.
While understanding how using ICT can be helpful in language acquisition, it is important to understand how it operates. The very concept of ICT helps one to understand the meaning and value of the information, mechanism of its control, the limitations that one can face while controlling information and other legal considerations. Furthermore, capturing of the data, its verification and storage, manipulation further distribution (along with deigning required networks) and its security, are the few aspects of information management. Information systems strategy is the third part of ICT which helps one understands how this tool can be used for achieving one's goals. Some of the examples used for ICT are Multimedia PC, Laptop, Notebook Digital Video/Still Camera, Local area networking (LAN) and other Networks/Mobile Phone, WWW (World Wide Web), CD-ROM and DVD, E-mail and Chat, Digital Libraries, Computer Mediated Conferencing- Video Audio Conferencing, Virtual Reality, Application of Software like Word Processing, Spreadsheet, PowerPoint and simulation, speech recognition etc.
The Importance of ICT in Language Acquisition
As Information and Communication Technology (ICT) permeates the classroom of the 21st century, its role in teaching and learning has also changed. Ertmer, et al., (1999), cited in Scrimshaw (2004), traces this evolution in the role of ICT as growing from "a supplement to the curriculum," to being the means through which "reinforcement or enrichment of the current curriculum" can be achieved to finally being "a facilitator for an emerging curriculum" (Scrimshaw 16). In its development as a teaching tool, ICT has played a part in the process of learning and knowledge creation, and will become especially significant in impacting important 21st century skills such as "information handling, problem solving, communication and collaboration" (Kozma 13).
Where using different media of ICT is very common in today's students, one need to understand how it simplifies the learning of the subject matter for them. Using ICT enables students to have ready access to the selected information and it helps them interpret it. Furthermore, recognition of the patterns, relationships within the information also becomes easy. Modeling, predictions, arriving hypotheses, is part of small practices in today's education and ICT acts as an efficient tool for this purpose. Also, accuracy checks on the information which is being processed becomes more, reliable by using digital tools. In addition to that, reviewing and modifying one's work for the purpose of quality improvement also becomes easier. In short, using ICT helps in communicate with others and present information, evaluate their work, Improve efficiency, be creative and take risks, Gain confidence and independence.
Along with these few major benefits, it can further be used for integrating speaking, listening, reading and writing. It helps in enhancing interactive teaching and learning styles. It also enables teachers as well as students to exercise choice, work independently and make connections between their works in the language that they are intending to learn. Using ICT enables those students who are intending to gain proficiency in a certain language, to use a wide range of strategies to explore contrasts, comparisons and connections dynamically. Annotating texts in various innovative ways also becomes comparatively easier by using ICT.
For the students of linguistics, this usage of technology makes them have an enriched context of the literary work and helps them in visualizing texts in alternative versions. Furthermore, wide range of analytical and critical techniques becomes easier by using technology in learning linguistics as sorting and processing text and data becomes very quick and efficient. Since for learning a language, ordering and arranging text and data experimentally, using combinations of word, image, sound and hypertext, has a substantial importance; therefore using ICT in this regard provides maximum efficiency. Using technology ensures that evidences of the editing processes remains retained in the memory, therefore the progress of changes can be evaluated at the later phase. As compared to the old tools of data input such as type writers etc., using ICT helps in making necessary changes in the organizational structure and qualities of texts to suit different audiences and purposes. Similarly, the contemporary techniques provided by ICT helps in composing multi-authored texts and also texts available at different locations and destinations. Lastly, exercising choices of medium and design during composition also becomes easier.
ICT has proved to be highly helpful in gaining proficiency in all four skills of language learning. As per the research of Birmingham, in the junior years use the story board as a major tool to enable the students to create, capture, store, retrieve and interact with a range of images and texts. As per his research findings, this particular toll helped the students in learning by making them to exploration beneath the text avail le and allows them to have a better and deeper understanding of the plot, motives of the character and ambience in the text given. Similarly, Hall evaluated seventeen American studies by using Computer Assisted Instructions (CAI) in helping out students who have difficulties in learning due to poor reading skills. The studies were sorted into categories on the basis of computer instructions and the types of reading intrusion. The results showed that the students with who used CAI as a tool to overcome learning difficulties s related to reading, showed improved performance in decoding of the text given and comprehending it. Hence, CAI can be helpful in language acquisition if applied properly as it has an ability to reinforce the instructors' directions. However, one must understand that access to the tools (hardware and the software) doesn't act as a sufficient medium of overcoming learning disabilities and proper guidance is important.
A similar experiment was conducted by Lynch et. al in secondary school. The experiment lasted for ten weeks and the technological tool used was Computer Assisted Learning (CAL), in particular reading support software called RITA (Reader's Interactive Teaching Assistant). The students in the research group were in between the ages of 11 and as per the data collected about them, needed intensive support in reading. As per the findings, it was most effective for non-dyslexic children, with significant progress in those areas targeted and less progress in areas not targeted in Individual Education Plans. Mean scores did increase for each test, especially for reading and comprehension, and it reversed the general downward slide in standard scores. Highly variable results in spelling may have been due to a school-wide spelling initiative that caused extra difficulty. The least impressive results were for two ESL students where the computer-generated speech may have been too poor to assist with their comprehension difficulties. There were significantly higher levels of enthusiasm and commitment than with traditional approaches. Another study conducted by Nicolson concerning the students between ages of 6 to 8. The RITA (Reader's Interactive Teaching Assistant) system was used with HyperCard 2.3 on Apple Macintosh computers. And by the results of the study, even this ICT tool turned out to be effective in achieving its objective and also proved to be highly cost effective. But it was apparent that a continuing support was needed more by the students due to their age. Use of scanners linked to computers with speech synthesizers, was also used as a medium in one of the studies and it helped in enhancing the overall reading efficiency of the students (Scrase 308).
Similarly, there were several other researches that were conducted in order to evaluate the effect of using ICT for enhancing proficiency in speaking, listening and writing. Breese conducted a study on the use of ICT in developing writing skill. This study investigates the effects of unlimited access to word processors on students writing over a period of 20 months. Each of the 7 students was given a laptop to use for all their writing in English lessons. Samples of their narrative writing were compared with samples from a parallel class who only used hand writing methods. Students using word processors showed significant improvement over those using pen and paper.
However, all these studies reached one unified conclusion: using ICT helps the students to gain understanding of the text given, helps in visualizing it and interpreting difficult texts. Furthermore, ICT, makes the learner to have creative imagination and have a real life vision of the text. All these tools if used properly helps in gaining a greater understanding of the language one is intending to learn. In order to have a thorough command of the language, one needs to have suitable understanding of the words and also how and when they are used. Furthermore, one also needs to have a command over ethics related to that particular language. Since using ICT helps in creating a life like experience and makes them have a real exposure; these experiences help the students in practicing the linguistics and also enables them to gain confidence.
ICT offers an experience which does not stays in a class room but goes beyond that. Thus ICT not only makes language learning easy and fun but also spices the text with real life experiences which make a learner more broad minded and humane. Where the students gain an understanding from the text, they try to visualize life in that frame of reference which helps them in evaluating life and develop a paradigm about it.
Hence, using ICT helps in kindling the spark of imagination and curiosity in the linguistics' students and also makes them stretch their perception and helps in refining them. Also it broadens the outlook of one's life by making the whole world understandable. These are the few merits offered by ICT in language acquisition.
The Importance of ICT in Second Language Acquisition
In today's classroom, to cater to the learning needs of the students, ICT must go further in providing tools for "problem exploration, for representing solution strategies and processes, and for the communicating such processes as well as tools to support learning evaluation" (Bottino 560). During the last decade, varied concepts of learning and fast technological advances have been accompanied by variations in the methodologies used for language learning. Language classrooms are turning into mediums providing forums for active learning. One can agree on the fact that active learning provides substantial support to the learning process and also helps in improving the quality of a learning experience. Using ICT allows having a blended language learning environment which can involve face-to-face sessions along with online-activities and other use of technological tolls. The ever-increasing use of ICT in a blended language environment helps in changing the face of language teaching and learning in a beneficial way and will continue to do so along with future technological innovations.
As per the research conducted by Jonassen et al. In 1999, the usage of technology helps in developing an active, authentic and cooperative environment by providing meaning to the learning. For the learners of second languages, ICT comes as an irreplaceable tool. In today's world, it is technology which has turned world into a global village. Even simple online language translators enable the learners of foreign languages to have readily available service which helps them in learning second languages.
There are many benefits offered by ICT in learning second languages. First and foremost, ICT — and the Internet in particular — provides language learners with the opportunity to use the language that they are learning in meaningful ways in authentic contexts. The Internet provides an easy and fast access to the use of current and authentic materials in the language being studied, which is motivating for the language learner. Such authentic materials include, for instance, online newspapers, webcasts, podcasts, newsroom video clips or even video sharing websites such as, say, YouTube. Where language teachers earlier searched and carried authentic materials like maps and train timetables to a classroom, they can now ask learners to access such information online, thus helping them learn with current and real-time materials (Hill et al. 442). Chat rooms are considered as another factor which provides high motivation for the students of second languages to practice foreign languages orally as well as in written form. Chat rooms provide a virtual environment such as Second Life where the language learner can practice not only the written use of the language, but also practice speaking and pronunciation, without the fear of making mistakes.
Secondly, using ICT in a language also provides another major advantage as it tends to establish cooperation and collaboration with the peers of students. Language teachers use the projects which are aided by ICT-enhanced language tools (sometimes simulation as well) to enable their students to have conversations with other individuals in different countries, thus overcoming time-distance and language constraints to widen the language learning perspective into that of learning about the cultural context of the language being used. Previously, students or classes would write letters or later even e-mails to each other. Today, using ICT they can 'Skype' or chat online, where they can not only write to each other in real-time, but also see each other and speak to each other online. Students are thus able to write, read, speak, listen, and react to a conversation using ICT as part of the language learning process. They are motivated to communicate and collaborate with peers to produce common products, for instance, wikis. These beneficial ICT-enhanced language learning activities call for the teacher to organize and monitor them, although in a blended language teaching class the overall role of the teacher has changed from the traditional authoritative role to that of a facilitator (Jonassen et al.).
Thirdly, using ICT also provides greater help to teachers as it makes them tutor more effectively. With the help of ICT-based tools and the constantly growing number of available educational resources language teachers are able to give individual and personalized guidance to the learners. The use of several media — audio, video, authentic contexts and real-world experiences help language learners with different learning styles to assimilate the content according to their needs. In a blended learning environment that uses ICT tools, it is easier for the language teacher/tutor to use different approaches with students and accommodate different learning styles and the different needs of fast, slow, or handicapped language learners (Jonassen et al.).
There are various other advantages of ICT in foreign language learning. Printed offers fixed presentation. On the contrary, using ICT provides the required visual and audio background which is required by the student for effective learning. Hence, there is a greater degree of controlling presentation. Furthermore, using ICT allows the instructors to use different teaching material whatsoever deems fit as per the topic / subject; therefore, novelty and creativity can be seen in the teaching methods. Also, the rapid corrections and other feedbacks with quick evaluations provide students with a handy tool which gives appropriate advice when the errors appear. Adaptability is another important factor which makes ICT suitable for learning second languages. ICT provide learner-friendly environment, thus, students from different social and cultural backgrounds can accordingly alter their learning environment as per their needs (Padurean, Margan 99).
Hence, teachers can use ICT for teaching foreign languages but they need to create more effective environment by selecting right and suitable methods. Also, they have to very supportive, provide motivation to the students and stimulate them to broaden their learning horizons. (Stein 555) learning environments. The literature also stresses that successful ICT-based lessons depend on "appropriate direction, support and guidance" from teachers (Passey et al. 4).
The Importance of ICT in the context of CLIL
CLIL stands for Content and Language Integrated Learning. It is an emerging concept which expanding greatly in the learning environment having multiple dimensions. CLIL is a methodology which has proved to be effective in learning second languages as well as traditional school subjects. It is a multifaceted phenomenon which provides the understanding of subject-related content and also facilitates the cultivation of intercultural communicative competence, the understanding of internationalization and the development of the personality of the student. ICT has a distinguished role to play in CLIL as it involves using different types of media and other resources which enables the students as well as the instructors to have multidisciplinary learning. Furthermore, the methodology and convenience offered by ICT in CLIL also stimulates and motivates the learners of foreign languages to express themselves effectively in their desired languages.
It focuses on promoting the cultivation of positive attitudes in students by enabling them to operate in an environment which provides them an opportunity to use their desired language in a natural manner. For pedagogy in CICL, ICT provides the required medium and other application which performs facilitation for students by allowing them to inquire their linguistic and non-linguistic knowledge and experiences. It also provides them an opportunity for active learning by experimenting with the desired language. In CLIL, ICT has special importance as it involves teaching traditional subjects in second / foreign languages. Therefore, it is necessary that for traditional subjects, contemporary techniques are introduced so that students can grasp the gist of it.
One of the mechanisms that can be used here is blended learning. Blended learning involves face-to-face sessions with the instructor along with other online tools for aid. In this methodology, technological tools are considered as a source of mastering and exploring new knowledge. This method, if used, provides maximum efficiency with active learning attitude. Here, online tools used are not added for the sake of creativity but are combined with traditional classroom sessions. This form of teaching helps the student to perform meaningful learning by commanding foreign language and traditional subjects simultaneously. Hence, high order thinking is required for it. However, for blended learning to provide maximum benefit, contemporary technological tools such as internet and creativity are required simultaneously.
In CLIL, the understanding of the content is equally important to the learning of the language. Educational Technologies cannot be seen just as additional elements, since they provide students with resources with updated information, presented in a sophisticated way (Kosmas 192). In CLIL, this method helps in guiding and supporting the students to help them have a critical thinking that allows assimilation for new language.
In today's educational environment, CLIL is turning into most used form of disseminating knowledge. Since, ICT is practically everywhere these days, therefore it is used to a greater extent in today's education irrespective of age and educational level. Furthermore, there are many ways how ICT can be embedded in the traditional curriculum and methods. CALL (computer assisted language learning), TELL (technology enhanced language learning) and TILL (technology integrated language learning) all refer the role of ICT in language learning and teaching. However, the simplicity of ICT tool and enough instructions to follow are the pre-requisite for reaping the benefits of this technique. Furthermore, they must correlate with the everyday experiences of the students (Fieto 159).
In CLIL, ICT allows the students to access a greater amount of information rather quickly and allows them to manipulate it at their own pace. On the other hands, course material can be accessed in different languages simultaneously. Also, the academic material can be readily available to the students no matter what their geographical location is. An asynchronous access to academic journals and courses is also possible. Interaction with the peers and experts outside the classroom even beyond the borders is also possible.
Furthermore, ICT enables simulation of traditional lectures and also provides the students with an opportunity to excel in a foreign language as well. ICT offers a host of different tools to demonstrate learning suitable for divergent and different intelligences; and, and young students are also more familiar to the technological tools therefore, it can turn out to be more beneficial for them.
Along with these benefits for the students, one cannot ignore the advantages that it offers to the teachers as well. ICT can help the educators to disseminate knowledge on traditional subjects yet by using foreign language. Since it is a multidimensional concept, therefore evaluating student's progress is also a difficult task in its own way. Using technological tools allows the educators to keep a track of student's knowledge on the subject matter and also their proficiency in the language that they are using.
ICT further helps teachers to identify the patterns of problems that students are showing off while operating in CLIL environment. Hence, trends of problems can be identified. Where students work has been created electronically, online access by the educators is possible irrespective of the location and furthermore, it can also be published for academic purposes and for creating students profile as well. Hence, CICL can provide maximum benefits if used with ICT since it facilitates the students to operate in an environment which they are familiar and comfortable with.
Benefits of Language Acquisition
There are many benefits offered by second language acquisition. Having proficiency in one language allows the students to excel in the subjects that are offered in that same language. One can apply current standard practices of foreign language instruction ("Five Cs of Communication, Culture, and Connections with other disciplines, Comparisons with students' native languages and cultures, and use of the foreign language in Communities outside the classroom"). On the other hand, learning other languages can also enable the students to gain more proficiency over their native language and helps them to have more command over the vocabulary.
There are researches to prove that time invested in learning foreign language helps one to gain understanding of the core subjects such as literature, maths reading etc. Foreign language learners consistently outperform control groups in core subject areas on standardized tests, often significantly. Getting hands-on over the vocabulary of a second language makes students more competent in comprehension and enhances his abilities to read, write and perform mathematical calculations and also learn other subjects (NEA .2).
Bilingualism allows the students to have enhanced verbal and spatial abilities. It is even more beneficial if done in an early age. Foreign language study can help to alter the trajectory for children of average intelligence and narrow the achievement gap (NEA 3). There are many studies which help us in reaching a conclusion that second language learners appear to be more creative and are more functional in solving the complex problems. Also, cognitive flexibility, better problem solving and higher order thinking skills, are observed in second language learners. Furthermore, it allows the learner to have deeper understanding of how the language works itself and how information is manipulated in it (NEA 4).
Learning a second language helps students to have a sense of achievement. It further helps students to have a better self-esteem and satisfaction from one's self. Language study is an area in which ELL students can be successful in front of their peers, since bilingual children learn additional languages more quickly and efficiently than monolingual children. Second language study promotes cultural awareness and competency. Cultural information is perceived in a positive manner when that information is experienced through foreign language and accompanied by experiences in culturally authentic situations. (NEA 5)
In addition to this, having expertise in other languages also turns out to be beneficial for the teachers as well as it allows them to have a greater understanding of the backgrounds of the students belonging to different cultures. It is a skill of a competent teacher to understand how that positive self-concept and positive identification with one's culture can be used as a tool for aspiring students to excel academically. Furthermore, teachers with the know-how of foreign language seem to have greater degree of tolerance towards people and students from different social background.
Second language acquisition also increases career prospects for the learners in their professional lives. Studying foreign language enables the learners to understand the grammar of their own language well in the first place and also helps in building better communication and problem-solving techniques. Therefore, other than the benefits provided by enhancing one's skills, learning foreign language helps during traveling, provides better career opportunities and also allows gaining more knowledge about other people and cultures as well. Also, having security in a specific community can be another benefit offered by SLL.
Where, as per psychoanalytic theory, the attitudes toward other cultures are developed during the age of four to eight, learning foreign / second language during this age helps the child to gain better understanding of the other culture and also makes them have more tolerance towards other cultures. Acquiring the knowledge of other languages provides benefits throughout lifetime. Recent research indicates that knowing two languages may help stave off age-related mental decline. Researchers compared monolingual to bilingual adults in a test of cognitive function, and bilingualism seemed to offer a protective benefit. (NEA 6)
Linguistic Benefits of SA (Studying Abroad)
After studying abroad, most students never view their education in the same way again. A powerful experience, it often influences subsequent educational endeavors, including the decision to pursue higher degrees. Study abroad students return home with a greater vigor for academic pursuits and a renewed interest in lifelong learning. The language, research and living skills that students learn while staying abroad continue to sustain with these throughout their lives.
For those students who studied abroad to improve or develop foreign language skills, experiencing a language firsthand — in the streets of a foreign city, in a local university course or while living with local roommates — made an indelible impact on their foreign language skills. Since during studying abroad, students not only learn the basics of other languages but also help them in manipulating it. It further provides them with better career prospects as the horizon for the job application, broadens for them. Today, employers seek for candidates who have proficiency over other languages along with the common language. Employees with awareness of other cultures are able to perform in a better manner in global workplaces.
Secondly, while living in a foreign country, one need to support him / her, financially, therefore, while staying abroad, having a linguistic benefit helps in getting better internships and part time jobs as well. And even in the case where one is not aware of a second language, working in a local atmosphere helps in learning it which may help at home.
Where one intends to learn a foreign language, staying and studying abroad tend to be more fluent in oral expression and this improvement was characterized by a greater ease and confidence, a greater abundance and faster rate of speech, and fewer dysfluent-sounding pauses by the use of a wider range of communicative strategies; by more native-like sociolinguistic skills (Regan); and by a substantial increase in vocabulary.
A primary benefit of examining analytically the SA experience from a linguistic perspective is internal. They are a common component of many foreign language programs across the country and need to be evaluated as such. Although most of the benefits presented by studying abroad and learning foreign language focuses on oral benefits of linguistic acquisition while studying abroad. There are researches which have also supported the fact that it also has an impact on literacy and other social functions attached to it. It is found that students with second language acquisition show better attitudes and positivity towards reading. Furthermore, there behavior towards native speech community is also governed by it.
A second benefit offered by language acquisition by studying abroad is the potential and benefits that it offers in teaching profession. Where the need for learning foreign languages in a teaching profession has reached new heights, traditional ways and methodologies of teachings are being re-examined now. This particular benefit along with other benefits offered by SLA has made the instructors to renew their focus towards alternative models of delivery, models which incorporate features believed to contribute to foreign language proficiency.
Hence, task-based and communication oriented strategies are used during the curriculum intended to teach the targeted language during simple courses or full academic year. The very model of SA allows the students to learn the targeted language as they are made to take a short course in the targeted language while studying abroad. The seriousness of these courses of course, increases with the graduate levels and becomes integral for student pursuing an advanced degree in a specialized area might include an intensive foreign language component. And SA programs which are preliminary to an extended work experience abroad, such as in the Peace Corps, often expect continued development after the initial formal SA is completed (Huebner).
Although students may visualize the classroom education to be an undesired part of SA program as compared to other formal interaction; its role as a learning management center, informational resource center, and source of "decisive intervention," indicate that its value may be worth the costs. The outcomes of researches conducted on this subject indicate that students act under the influence of their own perception and therefore, benefits offered by classroom atmosphere may not be well-understood by them (Pellegrino 104)
The linguistic benefits gained by studying abroad helps the students to develop set of beliefs about the process of learning other languages. Recent literature has also introduced a series of unexpected, provocative findings on student experiences in SA contexts. This literature signals caution with respect to common generalizations about the nature of SA students' linguistic growth or to the nature of the SA experience itself. With a few notable exceptions, the literature so far tells us little about actual language use or specific linguistic variables. Even so, it is important, given the powerful set of beliefs about the linguistic benefits that accrue to those who spend time in SA settings (Freed et al.).
Importance of Practice in Second Language Acquisition
While learning a language, investing one's time in it has a fundamental importance. Learners of second languages are required to spend suitable time in l listening to the language, practicing the sounds of the language and developing comprehensible input. Practicing language involves making a lot of mistakes in the preliminary phases. It is necessary that the new learners must not be excessively criticized or ridiculed while practicing a foreign language. Using a second language poorly leads to having a proficiency in it.
Second languages have a different set of vocabulary and grammar altogether. One needs to practice excessively in order to be fluent in a language which is not part of our day-to-day businesses. During this practice, one gets exposure to unfamiliar speech sounds which might be perceived as awkward by the learner in the first place. In order to gain familiarity with the pronunciation and sound registers, practice comes as a handy tool. This excessive practice also allows the brain to gain know-how of new acoustic patterns. Where this exposure continues, the learner tends to become familiar with the sounds related specially to the new language. Hence, repitition is a key component in second language acquisition.
One can take an example of a child. When an infant is going through a learning phase, we allow them to go through repetitive exercises during which help them in producing sounds, draw figures etc. Similar learning experience is what an adult goes through while learning a second language. Many second language teachers and learners believe that practice in production (i.e., speaking and writing), or output practice, is crucial for developing L2 proficiency. This belief in the usefulness of output practice is reflected in conventional foreign language teaching methodologies, which typically employ teaching procedures consisting of three major stages: presentation, practice, and production (i.e., the PPP model; The role of output practice, however, remains a contentious issue in second language acquisition (SLA) research as characterized by a number of ongoing debates (DeKeyser 51).
Conclusion
Second Language acquisition is a complex process. There are various methodologies which have been devised for facilitating it. Recent practices in the field of education allow the use of technology or to be more precise Information Communication Technology, for this purpose. Today's educational model is built on an amalgam of traditional classroom lecture delivery coupled with various technological tools which help teachers as well as students in making the subject matter more understandable. Other than traditional topics and subjects, ICT is also used by instructors involved in Second Language Education.
Another benefit offered by ICT is an emergence of Content-Language Integrated Learning. These methods focuses on using face-to-face sessions with the instructors along with technological tools which allows students to have access to better form of technology and information while staying under supervision of the instructor. While the purpose of acquiring other languages is being discussed, it is important to understand the benefits offered by the second language acquisition. Not only it helps one in gaining better understanding of other culture, it also allows one to build a better portfolio as employers today, are looking for candidate having multilingual skills. Students who study abroad benefit greatly in the process of language acquisition as they get an opportunity to operate in an environment where this language is rooted and well-understood and spoken by most of the people in the surroundings. On the other hand, irrespective of the fact where one studies abroad or not, the importance of oral practice during the process of language acquisition cannot be underestimated.
Second Language Acquisition is a lengthy and tedious process; however with the help of technology and excessive practice, one can become proficient in it.
Work Cited
Birmingham, P., Davies, C. Storyboarding Shakespeare: learners' Interactions with Storyboard Software in the Process of Understanding Difficult literacy texts. Journal of Information Technology for Teacher Education, 10 (3), 2001. pp. 241-252.
Bottino. Rosa Maria. The evolution of ICT-based learning environments: which perspectives for the school of the future? British Journal of Educational Technology Volume 35 No Web. 2004. 5 pp 553-567.
DeKeyser, Robert M. Practice in A Second Language. Perspective from Lingusitics and Cognitive Psycohlogy. Cambridge University Press. 2007
Freed, B. Sufumi So, And Nicole A. Lazar. Language Learning Abroad:
How Do Gains in Written Fluency Compare with Gains in Oral Fluency in French as a Second Language? 2003. Web. http://www.adfl.org/bulletin/V34N3/343034.htm
Hill, J.R, D. Wiley, D, L.M. Nelson, s. Han. Exploring research on internet-based learning: From infrastructure to interactions. In Jonassen, DH (Ed). Handbook of research on educational communications and technology (2nd ed.. pp. 433-460). Mahwah, NewJersey: Lawrence Erlbaum Associates, Publishers. 2004
Hall, T., et al., Computer Assisted Instruction in Reading for Students with Learning Disabilities: a Research Synthesis. Education and Treatment of Children, 23 (2), 2000. pp. 173-193.
Huebner. Thom . Methodological Considerations in Data Collection for Language Learning in a Study Abroad Context. Frontiersjournal. Bradford: University of Bradford Modern Language Centre. Web. http://www.frontiersjournal.com/issues/vol4/vol4-01_Huebner.htm
Jonassen, DH, KL Peck, and BG Wilson. Learning with technology: A constructivist perspective. Prentice Hall, 1999.
Passey, Don, Colin Rogers., John Machell, Gilly McHugh. The Motivational Effects of ICT on Pupils. Emerging Findings, Department of Educational Research, Lancaster University. 2004
Kozma, Robert. Technology and Classroom Practices: An International Study. Journal on Research on Technology in Education, Volume 36 No 1. 2003. pp 1-14.
Lynch, L., et al., Computer-assisted Reading Intervention in a Secondary School: an Evaluation study. British Journal of Educational Technology, 4 (31), 2000. pp. 333-348.
NEA Research. The Benefits of Second Language Study. World Language Education. Web. 2007
Nicolson, R., et al., Evaluation of a Computer-based Reading Intervention in Infant and Junior schools. Journal of Research in Reading, 23 (2), Web. 2000. pp. 194-209.
Padurean, A., Manuela Margan. Foreign Language Teaching Via ICT. Web. 2009
Pellegrino. Valerie A. Student Perspectives on Language Learning in a Study Abroad Context. Frontiers: The Interdisciplinary Journal of Study Abroad. 2004
Scrase, Richard. Using Scanners linked to Talking Computers as Tools for Teaching Children to Read. British Journal of Educational Technology, 28 (4), 1997. pp. 308-310.
Scrimshaw, Peter. Enabling teachers to make successful use of ICT. British Educational Communications and Technology Agency (BECTA). Web. 2004
Stein. Georgina . How does ICT support personalized and individualized learning? Pedagogy, Practice & ICT, British Journal of Educational Technology. Web. 2004
Vlachos, Kosmas. The Potential of Information Communication Technologies (ICT) in Content and Language Integrated Learning (CLIL): The Case of English as a Second/Foreign Language. CLIL Practice: Perspective from the Field. Web. 2009
---
Are you busy and do not have time to handle your assignment? Are you scared that your paper will not make the grade? Do you have responsibilities that may hinder you from turning in your assignment on time? Are you tired and can barely handle your assignment? Are your grades inconsistent?
Whichever your reason is, it is valid! You can get professional academic help from our service at affordable rates. We have a team of professional academic writers who can handle all your assignments.
Plagiarism free papers
Timely delivery
Any deadline
Skilled, Experienced Native English Writers
Subject-relevant academic writer
Adherence to paper instructions
Ability to tackle bulk assignments
Reasonable prices
24/7 Customer Support
Get superb grades consistently
Online Academic Help With Different Subjects
Literature
Students barely have time to read. We got you! Have your literature essay or book review written without having the hassle of reading the book. You can get your literature paper custom-written for you by our literature specialists.
Finance
Do you struggle with finance? No need to torture yourself if finance is not your cup of tea. You can order your finance paper from our academic writing service and get 100% original work from competent finance experts.
Computer science
Computer science is a tough subject. Fortunately, our computer science experts are up to the match. No need to stress and have sleepless nights. Our academic writers will tackle all your computer science assignments and deliver them on time. Let us handle all your python, java, ruby, JavaScript, php , C+ assignments!
Psychology
While psychology may be an interesting subject, you may lack sufficient time to handle your assignments. Don't despair; by using our academic writing service, you can be assured of perfect grades. Moreover, your grades will be consistent.
Engineering
Engineering is quite a demanding subject. Students face a lot of pressure and barely have enough time to do what they love to do. Our academic writing service got you covered! Our engineering specialists follow the paper instructions and ensure timely delivery of the paper.
Nursing
In the nursing course, you may have difficulties with literature reviews, annotated bibliographies, critical essays, and other assignments. Our nursing assignment writers will offer you professional nursing paper help at low prices.
Sociology
Truth be told, sociology papers can be quite exhausting. Our academic writing service relieves you of fatigue, pressure, and stress. You can relax and have peace of mind as our academic writers handle your sociology assignment.
Business
We take pride in having some of the best business writers in the industry. Our business writers have a lot of experience in the field. They are reliable, and you can be assured of a high-grade paper. They are able to handle business papers of any subject, length, deadline, and difficulty!
Statistics
We boast of having some of the most experienced statistics experts in the industry. Our statistics experts have diverse skills, expertise, and knowledge to handle any kind of assignment. They have access to all kinds of software to get your assignment done.
Law
Writing a law essay may prove to be an insurmountable obstacle, especially when you need to know the peculiarities of the legislative framework. Take advantage of our top-notch law specialists and get superb grades and 100% satisfaction.
What discipline/subjects do you deal in?
We have highlighted some of the most popular subjects we handle above. Those are just a tip of the iceberg. We deal in all academic disciplines since our writers are as diverse. They have been drawn from across all disciplines, and orders are assigned to those writers believed to be the best in the field. In a nutshell, there is no task we cannot handle; all you need to do is place your order with us. As long as your instructions are clear, just trust we shall deliver irrespective of the discipline.
Are your writers competent enough to handle my paper?
Our essay writers are graduates with bachelor's, masters, Ph.D., and doctorate degrees in various subjects. The minimum requirement to be an essay writer with our essay writing service is to have a college degree. All our academic writers have a minimum of two years of academic writing. We have a stringent recruitment process to ensure that we get only the most competent essay writers in the industry. We also ensure that the writers are handsomely compensated for their value. The majority of our writers are native English speakers. As such, the fluency of language and grammar is impeccable.
What if I don't like the paper?
There is a very low likelihood that you won't like the paper.
Reasons being:
When assigning your order, we match the paper's discipline with the writer's field/specialization. Since all our writers are graduates, we match the paper's subject with the field the writer studied. For instance, if it's a nursing paper, only a nursing graduate and writer will handle it. Furthermore, all our writers have academic writing experience and top-notch research skills.
We have a quality assurance that reviews the paper before it gets to you. As such, we ensure that you get a paper that meets the required standard and will most definitely make the grade.
In the event that you don't like your paper:
The writer will revise the paper up to your pleasing. You have unlimited revisions. You simply need to highlight what specifically you don't like about the paper, and the writer will make the amendments. The paper will be revised until you are satisfied. Revisions are free of charge
We will have a different writer write the paper from scratch.
Last resort, if the above does not work, we will refund your money.
Will the professor find out I didn't write the paper myself?
Not at all. All papers are written from scratch. There is no way your tutor or instructor will realize that you did not write the paper yourself. In fact, we recommend using our assignment help services for consistent results.
What if the paper is plagiarized?
We check all papers for plagiarism before we submit them. We use powerful plagiarism checking software such as SafeAssign, LopesWrite, and Turnitin. We also upload the plagiarism report so that you can review it. We understand that plagiarism is academic suicide. We would not take the risk of submitting plagiarized work and jeopardize your academic journey. Furthermore, we do not sell or use prewritten papers, and each paper is written from scratch.
When will I get my paper?
You determine when you get the paper by setting the deadline when placing the order. All papers are delivered within the deadline. We are well aware that we operate in a time-sensitive industry. As such, we have laid out strategies to ensure that the client receives the paper on time and they never miss the deadline. We understand that papers that are submitted late have some points deducted. We do not want you to miss any points due to late submission. We work on beating deadlines by huge margins in order to ensure that you have ample time to review the paper before you submit it.
Will anyone find out that I used your services?
We have a privacy and confidentiality policy that guides our work. We NEVER share any customer information with third parties. Noone will ever know that you used our assignment help services. It's only between you and us. We are bound by our policies to protect the customer's identity and information. All your information, such as your names, phone number, email, order information, and so on, are protected. We have robust security systems that ensure that your data is protected. Hacking our systems is close to impossible, and it has never happened.
How our Assignment  Help Service Works
You fill all the paper instructions in the order form. Make sure you include all the helpful materials so that our academic writers can deliver the perfect paper. It will also help to eliminate unnecessary revisions.
2.      Pay for the order
Proceed to pay for the paper so that it can be assigned to one of our expert academic writers. The paper subject is matched with the writer's area of specialization.
3.      Track the progress
You communicate with the writer and know about the progress of the paper. The client can ask the writer for drafts of the paper. The client can upload extra material and include additional instructions from the lecturer. Receive a paper.
4.      Download the paper
The paper is sent to your email and uploaded to your personal account. You also get a plagiarism report attached to your paper.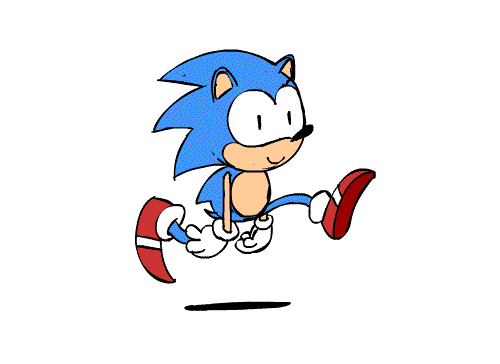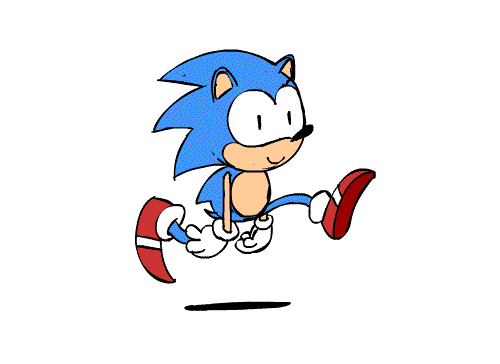 PLACE THIS ORDER OR A SIMILAR ORDER WITH US TODAY AND GET A PERFECT SCORE!!!
---