Care for Populations
When it comes to the well-being of the overall population, community and public health are both vital areas to consider. However, how the community rallies around its members and how it bands together in times of crisis are not the only kinds of issues that have to be looked at. Those are important, but it is the day-to-day workings of a community that provide more indication as to how it treats the population and whether an overall sense of well-being can be expected. How that same community responds to public health issues is also worthy of consideration. If a community does not take public health seriously, that could be very disastrous for the overall population. Sickness can spread quickly when people are not taking care of themselves and one another.
It also spreads when the people in a community are not focused on the severity of the issues they face where public health is concerned. This can include trash that does not get cleaned up, a lack of health clinics, and general decay of buildings and the way people treat one another in a community. In order to facilitate the well-being of any population, there are two areas that have to work together: the community at large and organizations that provide public health solutions. By working together to bring about change and encourage health and wellness, as well as safety, cleanliness, and security, it is possible to greatly improve the overall well-being of a given population. That can benefit a community in the present, and also provide hope for the future. Without hope, there is very little for some of the most underprivileged in communities to cling to.
The Role of the Community
The community has its own role to play when it comes to the well-being of the population. It is easy for people in a community to look the other way when there are problems, or assume that someone else will take care of things. (Barzilai, 2003) Unfortunately, that only results in the majority of people waiting for something to happen, while very few attempt to make a change for the better for everyone. That does not mean the people trying to make the change will not be successful, but more could be accomplished if more people were involved in the work. In other words, if more people focused on making a difference in their communities, those communities would accomplish more. That includes in the area of public health and well-being. An entire community that relies on just a few people to keep it running is not going to get very far very fast (Cohen, 1985).
There are a number of things a community can do in order to make sure the well-being of the population is considered. For example, community action programs are very important ways to clean up an area and get the word out about health clinics where people without insurance can get assistance (Long & Perkins, 2003). They also help to make people aware other places that can help them like food banks, shelters, and churches. Too many people in a community do not get the help they need because they do not know it is available to them. They languish, not because of a lack of services but because of a lack of awareness about those services (Chipuer & Pretty, 1999). Rather than be part of the problem, community members can start becoming part of the solution by helping the others in their community lead better, healthier lives. Making people knowledgeable about the services that are available in their community is one of the first steps toward getting help and hope for a larger number of people (Barzilai, 2003; Chipuer & Pretty, 1999).
The Role of Public Health and Health Care Organizations
Public health and other health care organizations have a duty to the community they serve (Turnock, 2009). These organizations can play a strong role in the well-being of a population, but only if they are proactive and get the word out that they can and will help. Until a population has been reached by health care organizations and public health entities, those types of businesses are mostly an afterthought in the minds of a majority of people. Because of that, it is vital that public health agencies — such as the local health department — make themselves known to the population they serve. This can be done through community programs, through flyers, through the internet, and through a number of other means that will ensure the population knows where they can turn when they need assistance (Garrett, 2000).
Health care organizations can help the public health agencies reach out to the community by providing flyers and other information in their offices. Doctors offices and hospitals are excellent places for printed information about the health department, which can be given to patients and also made available in the waiting room and other areas where patients and their families will spend time, including the exam rooms and at the front desk. These organizations can also be proactive in making sure people understand the value of preventative care, which will go a long way toward keeping the well-being of the community as strong as possible (Heggenhougen & Quah, 2008; Turnock, 2009). The stronger a population's well-being, the better able it will be to ensure continued growth beyond just keeping the population at a base level of health. That is certainly better than nothing, but the goal is to get the population to thrive, not just survive.
Epidemiology and Community Health
Epidemiology is the study of disease. Those who work in this field attempt to determine what a disease is, what causes it, and how it is spread, along with how it can be stopped or at least reduced in scope (Turnock, 2009). That plays a large role in community health, because a big part of keeping a population healthy is reducing disease and keeping outbreaks of disease to a minimum (Heggenhougen & Quah, 2008; Turnock, 2009). The more the community knows about particular diseases and how to prevent them, the more the people in that community can work to stay healthy (Barzilai, 2003). This is also true for the treatment of diseases, as it is nearly impossible to keep all of disease out of a community. Because that is the case, it is necessary to provide adequate treatment information along with prevention information. To do otherwise would leave a population vulnerable and at risk for a disease for which they would otherwise have been able to mitigate the spread (Barzilai, 2003).
Community Agencies and Cultural Diversity
One of the biggest problems with community agencies and what they are able to offer to various populations is the issue of cultural diversity. More countries are becoming more culturally diverse today, and that is a trend that looks as though it will continue for the foreseeable future. While there are many advantages to a more diverse cultural mix, it does create some difficulties for community agencies that want to help others (Barzilai, 2003). If those agencies do not understand the language and the culture, working with populations full of diversity can be very difficult. It is not just about being able to speak the same language. That is only the first barrier that has to be addressed. The largest barrier to be broken through is the barrier between one culture and another (Barzilai, 2003; Long & Perkins, 2003). This holds all the differences and unique subtleties that each culture contains, and until it is torn down there will always be that distance between those who need help and those who are trying to offer that help (Barzilai, 2003).
This is well worth considering when it comes to community agencies, because they may see a number of different cultures come through their door. They also have to realize that some cultures are less likely to seek out help, so they will need to go out into the population and determine who needs help before any can be provided (Garrett, 2000). This can be done through the use of advocates, but there are still some people who will not be reached — unless others in the community let the agency know that someone is in need of assistance. In that way it becomes the community's "job" to help out those in it who are struggling. Help can cross any cultural barrier, but it has to be done in the right way at the right time, or it is much more likely to be refused in the long run (Turnock, 2009).
The Organizational Structure of Public Health
The structure that public health has as an organization is part of the problem when it comes to a lack of help in a community (Heggenhougen & Quah, 2008). Public health is generally bureaucratic, and that can keep a population from getting what it needs from a health department or other type of public service (Turnock, 2009). The wait times for services can also be long, and some people get discouraged if they need more urgent help and are sent, essentially, to the back of the line. While it can be understood in many cases, there are times when it seems to be exactly the wrong thing to do, yet it occurs anyway. Because public health is also underfunded, those who want to push the bureaucracy aside and help the community members who are most in need are not able to do so (Turnock, 2009). It becomes a struggle to get the funds needed to provide the services that the population requires, and so many people in the community give up on getting help. They know they will not get it quickly, and they often suspect they will be denied, even though they really do need the help and, in many cases, deserve that help. There is also limited funding, so some of those who are eligible will still have to be turned away (Garrett, 2000).
Community Health Problem: Homelessness
One of the biggest health problems in the population is homelessness. When a person is homeless, it is not only good medical care that he or she lacks. Even basic health services and hygiene can become difficult, which leads to a higher level of disease and chronic health issues than would be seen in a person who has somewhere to live. There are many shelters where a homeless person can get in off the street and find food and a place to sleep, but that does not truly give them a home. It only gives them a very temporary respite from what they are going through, and that is not enough to make them (or keep them) healthy. Most communities deal with homelessness to some degree, but there are communities and populations where it is much more common than in others (Barzilai, 2003). More should be done, of course, but without funding there is little that public health and/or any other organizations can do in order to make sure people have somewhere to live, enough to eat, and basic hygiene and medical care that will ward off a number of disease and conditions.
Legal and Ethical Dimensions of Public and Community Services
Ethically, everyone who truly needs public health and community services should be able to get them. It is tragic that countries that have so many vast resources still have people who are homeless, starving, and sick based on problems they did not create. That is not always true for these people, but there are a number of individuals in the population who have done everything "right" only to be stricken by disease and poverty (Cohen, 1985; Long & Perkins, 2003). These are the people who need the most help, but they often cannot get it because of the legal aspects of public and community services, including "red tape." Often, these people make "just enough" to keep them from qualifying for free services, or they struggle to pay their bills but are told they are not old enough, young enough, disabled enough, sick enough, or something enough to get the help they require (Turnock, 2009).
Many of these people do not want handouts, or to live a life of leisure for free. They just need a little help in the form of community services and public health services. Ethically, they should get them, but legally they do not qualify. It is clear that something should be done to change this, but there are many facets to it and it is not something that can just be adjusted. There is a great deal of infrastructure that goes into community programs and public health services, and to change one aspect of them would mean changing other aspects that would affect other programs (Turnock, 2009). That is not an overnight fix, but it does seem as though nothing is being done to move toward a solution that might be more viable in the future, and that can leave the population angry and frustrated.
Funding of Public and Community Health Services
The funding for community and public health services generally comes from the government (Heggenhougen & Quah, 2008). That means that taxpayer funds are being used to help those who are most in need and most vulnerable in a population (Turnock, 2009). This is a good example of the government caring for the people it is designed to serve. However, mismanagement and other problems have reduced the amount of funding these services receive (Garrett, 2000; Turnock, 2009). While many people complain about high taxes, they also complain that there are not enough services for the amount they are paying. This is not the time or place to get into a political discussion. However, keeping more of a country's money "at home" could help increase the funding for public and community health services. That would allow more people to get the help they need, and would open the doors to a number of people who have been turned away because there was no more funding available for the program they needed.
The Role of Communication in Health Programs
One of the main issues with health programs today is the lack of communication that is seen in many of them (Heggenhougen & Quah, 2008; Turnock, 2009). While it is not possible to have perfect communication between people, departments, and agencies all the time, it is possible to improve the current level of communication that is generally seen (Heggenhougen & Quah, 2008). When that is done, there will be more dialogue between those who can help the population with its public health needs, and that means more people who need help will get it. There will be faster processing of applications for those who have requested assistance, and a better opportunity for agencies to work together in order to ensure that the maximum number of people get help. Losing paperwork, not remembering to pass on information, and just not being open about issues and concerns all contribute to problems within health programs and difficulties for those who need those programs the most (Heggenhougen & Quah, 2008). Some of that lack of communication comes from bureaucracy, but much of it can be adjusted with a little bit of training.
Communication plays such a vital role in health programs that it really should be taken more seriously. Misunderstanding a problem or diagnosis, or providing inaccurate information in one area of an application or other piece of paperwork, can create a major problem for a person who needs help (Turnock, 2009). Getting that error fixed is often very difficult because of procedures that have to be followed, and the person who needs the help is the one who suffers for the mistake of someone else (Turnock, 2009). This is not only frustrating, but it is time consuming and could actually be medically harmful to the person who needs the help. If communication in health programs is not handled carefully, many people lose out on the value of the health care they would otherwise be able to receive.
Conclusion
In my health care career, I expect to use communication the most. The value of it is too great to be denied, and there is a very high level of power in the communications that are made among and across communities and public health services when it comes to caring for the most vulnerable in a population. Because of that, there is an urgency to communicating effectively, and it can be seen how deeply important good communication really is. While there is much to be learned from a procedural standpoint when it comes to working in the public health sector, very little of that will matter if communication procedures are not handled effectively. That is why communication will be a strong focus for me, and why it should be something carefully considered by any and all community service programs. When those who work in these organizations are taught the true value and importance of proper communication, everyone in the community will benefit.
References
Barzilai, G. (2003). Communities and law: Politics and cultures of legal identities. Ann Arbor: University of Michigan Press.
Chipuer, H.M., & Pretty, G.M.H. (1999). A review of the sense of community index: Current uses, factor structure, reliability, and further development. Journal of Community Psychology, 27(6): 643-658.
Cohen, A.P. (1985). The symbolic construction of community. Routledge: New York.
Garrett, L. (2000). Betrayal of trust: the collapse of global public health. New York: Hyperion.
Heggenhougen, K, & Quah, S.R., (eds.). (2008). International encyclopedia of public health. Amsterdam Boston: Elsevier/Academic Press.
Long, D.A., & Perkins, D.D. (2003). Confirmatory factor analysis of the sense of community index and development of a brief SCI. Journal of Community Psychology, 31: 279-296.
Turnock, B. (2009). Public health: What it is and how it works (4th ed.). Sudbury, MA: Jones and Bartlett Publishers.
---
Are you busy and do not have time to handle your assignment? Are you scared that your paper will not make the grade? Do you have responsibilities that may hinder you from turning in your assignment on time? Are you tired and can barely handle your assignment? Are your grades inconsistent?
Whichever your reason is, it is valid! You can get professional academic help from our service at affordable rates. We have a team of professional academic writers who can handle all your assignments.
Plagiarism free papers
Timely delivery
Any deadline
Skilled, Experienced Native English Writers
Subject-relevant academic writer
Adherence to paper instructions
Ability to tackle bulk assignments
Reasonable prices
24/7 Customer Support
Get superb grades consistently
Online Academic Help With Different Subjects
Literature
Students barely have time to read. We got you! Have your literature essay or book review written without having the hassle of reading the book. You can get your literature paper custom-written for you by our literature specialists.
Finance
Do you struggle with finance? No need to torture yourself if finance is not your cup of tea. You can order your finance paper from our academic writing service and get 100% original work from competent finance experts.
Computer science
Computer science is a tough subject. Fortunately, our computer science experts are up to the match. No need to stress and have sleepless nights. Our academic writers will tackle all your computer science assignments and deliver them on time. Let us handle all your python, java, ruby, JavaScript, php , C+ assignments!
Psychology
While psychology may be an interesting subject, you may lack sufficient time to handle your assignments. Don't despair; by using our academic writing service, you can be assured of perfect grades. Moreover, your grades will be consistent.
Engineering
Engineering is quite a demanding subject. Students face a lot of pressure and barely have enough time to do what they love to do. Our academic writing service got you covered! Our engineering specialists follow the paper instructions and ensure timely delivery of the paper.
Nursing
In the nursing course, you may have difficulties with literature reviews, annotated bibliographies, critical essays, and other assignments. Our nursing assignment writers will offer you professional nursing paper help at low prices.
Sociology
Truth be told, sociology papers can be quite exhausting. Our academic writing service relieves you of fatigue, pressure, and stress. You can relax and have peace of mind as our academic writers handle your sociology assignment.
Business
We take pride in having some of the best business writers in the industry. Our business writers have a lot of experience in the field. They are reliable, and you can be assured of a high-grade paper. They are able to handle business papers of any subject, length, deadline, and difficulty!
Statistics
We boast of having some of the most experienced statistics experts in the industry. Our statistics experts have diverse skills, expertise, and knowledge to handle any kind of assignment. They have access to all kinds of software to get your assignment done.
Law
Writing a law essay may prove to be an insurmountable obstacle, especially when you need to know the peculiarities of the legislative framework. Take advantage of our top-notch law specialists and get superb grades and 100% satisfaction.
What discipline/subjects do you deal in?
We have highlighted some of the most popular subjects we handle above. Those are just a tip of the iceberg. We deal in all academic disciplines since our writers are as diverse. They have been drawn from across all disciplines, and orders are assigned to those writers believed to be the best in the field. In a nutshell, there is no task we cannot handle; all you need to do is place your order with us. As long as your instructions are clear, just trust we shall deliver irrespective of the discipline.
Are your writers competent enough to handle my paper?
Our essay writers are graduates with bachelor's, masters, Ph.D., and doctorate degrees in various subjects. The minimum requirement to be an essay writer with our essay writing service is to have a college degree. All our academic writers have a minimum of two years of academic writing. We have a stringent recruitment process to ensure that we get only the most competent essay writers in the industry. We also ensure that the writers are handsomely compensated for their value. The majority of our writers are native English speakers. As such, the fluency of language and grammar is impeccable.
What if I don't like the paper?
There is a very low likelihood that you won't like the paper.
Reasons being:
When assigning your order, we match the paper's discipline with the writer's field/specialization. Since all our writers are graduates, we match the paper's subject with the field the writer studied. For instance, if it's a nursing paper, only a nursing graduate and writer will handle it. Furthermore, all our writers have academic writing experience and top-notch research skills.
We have a quality assurance that reviews the paper before it gets to you. As such, we ensure that you get a paper that meets the required standard and will most definitely make the grade.
In the event that you don't like your paper:
The writer will revise the paper up to your pleasing. You have unlimited revisions. You simply need to highlight what specifically you don't like about the paper, and the writer will make the amendments. The paper will be revised until you are satisfied. Revisions are free of charge
We will have a different writer write the paper from scratch.
Last resort, if the above does not work, we will refund your money.
Will the professor find out I didn't write the paper myself?
Not at all. All papers are written from scratch. There is no way your tutor or instructor will realize that you did not write the paper yourself. In fact, we recommend using our assignment help services for consistent results.
What if the paper is plagiarized?
We check all papers for plagiarism before we submit them. We use powerful plagiarism checking software such as SafeAssign, LopesWrite, and Turnitin. We also upload the plagiarism report so that you can review it. We understand that plagiarism is academic suicide. We would not take the risk of submitting plagiarized work and jeopardize your academic journey. Furthermore, we do not sell or use prewritten papers, and each paper is written from scratch.
When will I get my paper?
You determine when you get the paper by setting the deadline when placing the order. All papers are delivered within the deadline. We are well aware that we operate in a time-sensitive industry. As such, we have laid out strategies to ensure that the client receives the paper on time and they never miss the deadline. We understand that papers that are submitted late have some points deducted. We do not want you to miss any points due to late submission. We work on beating deadlines by huge margins in order to ensure that you have ample time to review the paper before you submit it.
Will anyone find out that I used your services?
We have a privacy and confidentiality policy that guides our work. We NEVER share any customer information with third parties. Noone will ever know that you used our assignment help services. It's only between you and us. We are bound by our policies to protect the customer's identity and information. All your information, such as your names, phone number, email, order information, and so on, are protected. We have robust security systems that ensure that your data is protected. Hacking our systems is close to impossible, and it has never happened.
How our Assignment  Help Service Works
You fill all the paper instructions in the order form. Make sure you include all the helpful materials so that our academic writers can deliver the perfect paper. It will also help to eliminate unnecessary revisions.
2.      Pay for the order
Proceed to pay for the paper so that it can be assigned to one of our expert academic writers. The paper subject is matched with the writer's area of specialization.
3.      Track the progress
You communicate with the writer and know about the progress of the paper. The client can ask the writer for drafts of the paper. The client can upload extra material and include additional instructions from the lecturer. Receive a paper.
4.      Download the paper
The paper is sent to your email and uploaded to your personal account. You also get a plagiarism report attached to your paper.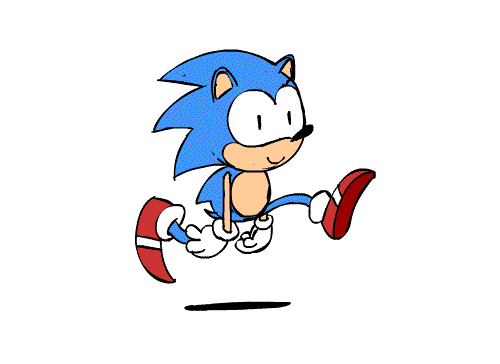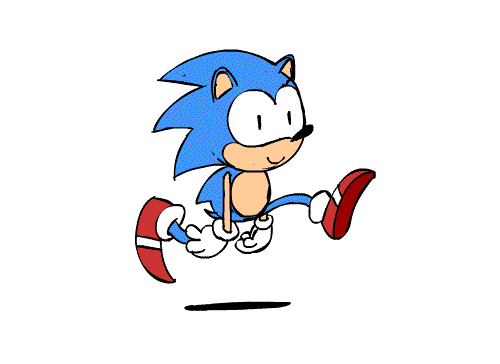 PLACE THIS ORDER OR A SIMILAR ORDER WITH US TODAY AND GET A PERFECT SCORE!!!
---