DESIGN FOR CHANGE PROPOSAL
Re-hospitalization of older adults has become prevalent in most of the health facilities in Canada, posing financial challenges for the health system as well as the older adults. Besides the rise in healthcare expenses that emanate from this problem, readmissions lead to other health-related challenges. The health issues that are related to readmissions include functional disintegration and increased mortality cases. Concerning the cost of readmission, the Canadian health system spends more than $1.8 billion annually due to readmissions. This has reached an alarming level, and prompt measures need to be taken to elevate the problem. Apparently, in the past decade, the Canadian population has increased by roughly 16%, but the number of Canadian hospital beds has not increased in significant percentages. Therefore, with constant hospital readmissions, the quality of care reduces significantly. In fact, one of the indicators of an institution's inability to offer quality care is a high rate of readmissions. With the desire to enhance the satisfaction of adult patients, health facilities should understand that patient's comfort correlates directly with lower readmission rates (Philp, Mills, Long, Thanvi & Ghosh, 2013). Therefore, to improve patient outcomes, it will be imperative to adopt a change model in the health facility that will ensure reduced older adults' readmissions and offer more capacity within the existing resources.
Overview of the Change Model
First, the integration of services will take quite a long time between five and ten years, but some immediate targeted changes can be implemented on the system and processes of care within the health facilities. These changes will not be dependent on a sustained and consistent political leadership as is the case for the huge system changes. Therefore, they will have a more immediate effect on the quality of care extended to the older people, preventing their constant re-hospitalization and length of stay in the health facilities (Kripalani, Theobald, Anctil & Vasilevskis, 2014). Older people require a balance in both their health care and social care, and therefore a model that takes into account improvements in the communication modalities and coordination of services will be essential (Futoma, Morris & Lucas, 2015). Additionally, the change model should take into account the need to incorporate access to robust, reliable and up to date patient data. Therefore, information systems adopted by the health facilities have to be current with the health records and social needs of the patients. Another factor that the change model will have to incorporate is the input of specialist geriatricians who will offer regular, timely and focused case reviews on the status of the older persons. Readmission of the elderly people especially within the next 30 days in the " Predictive Modeling" that features modalities can be minimized through discharge planning, discharge nurses, patient education and follow up activities (Futoma, Morris & Lucas, 2015).
The predictive modeling approach is essential since it allows nurses to offer care in a patient-centric manner. With the adoption of the modalities presented in predictive modeling, health care providers will have access to information that may influence readmissions. They include age, sex, whether patients have primary caregivers at home, the number of acute admissions that the patient has had over the past six months and the current clinical conditions of the patient. Additionally, the systems factors will be explored which include hospital effects such as the hospital's length of stay variance and the size of the hospital. They can cause early discharge of patients several other readmissions (Shrader, 2014). Lastly, predictive modeling will factor in some of the community effects facing the client such as the rural residence of the older person, as well as the income and socio-demographics of the neighborhood where the patient lives.
The database to ensure that readmissions are tracked and eventually reduced through the interventions will flow as flows.
(Futoma, Morris & Lucas, 2015)
The Scope of the Problem
Research has indicated that early readmission of older people is a prevalent issue that should be addressed promptly to avoid the adverse effects tied to it (Kripalani, Theobald, Anctil & Vasilevskis, 2014). As stated, several issues act as drivers for the readmissions of older people such as discharging them before they have fully recovered, older persons misunderstanding their instructions, and cases of new diagnoses. They also include the lack of primary care physicians at home and existence of chronic health conditions refusing to effect changes in behavior (Philp, Mills, Long, Thanvi & Ghosh, 2013). Older people suffering from heart failure and cognitive disorders are the most common to have unplanned readmissions.
Overall, the older persons account for the highest number of readmissions in hospitals both in Canada and in the United States. In Canada, alone on in every twelve patients who have been discharged from the healthcare facilities is readmitted within thirty days. Approximately ten percent of all persons treated in the hospitals come back with related health complications. In fact, statistics show that within 30 days of discharge, Canada faces more than 180,000 readmissions. The population that is at high risk to these readmissions is the older adults, especially those who have dementia and heart failure (Philp, Mills, Long, Thanvi & Ghosh, 2013).
In my work area, the problem is prevalent by medical personnel are trying their best to mitigate it. Many the older persons who have been discharged from the facility come back with complications related to the health problem they were discharged for. In a count of ten older adults, f of them are readmitted to the facility, which calls for interventions to reduce the prevalence of these readmissions. In fact, when I interviewed several of the older people who were readmitted, they pointed out that the hospital was incompetent in service delivery since most of the reason they were admitted for were avoidable. According to them, nurses do not offer elaborate guidelines when they are discharging them, especially the need for dietary measures and educating their primary caregivers. Another issue that arose was the fact that some of the patients especially those that had undergone surgery were dismissed earlier than it was necessary, resulting in bleeding or excessive pains on their wounds.
Stakeholders
I will be the leader of the team that will push for the implementation of the change proposal. I will coordinate the team, running appropriate checks on the various segments of the change process to ensure that the program runs smoothly. My team will be composed of duty nurses, pharmacists, primary caregivers to the older adults, older adults admitted and those ready for discharge as well as the hospitals' electronic records manager.
Responsibilities of the Team Members
My role as the team leader will be coordinating the rest of the team to ensure that each one of them follows the program keenly. I will ensure that they execute their specific roles, as I also offer substantial guidelines and help across the board since I understand most of the sections of the change design. Firstly, the hospital's electronic records manager will be tasked with updating information regarding the patients, to ensure that every healthcare professional involved in the care delivery for the patients can access this information. It is a discovery segment of the ACE STAR model of knowledge transformation. With a pool of information regarding the patient's health status, readmissions, and social, economic issues that the patients have recorded, healthcare professionals will be able to offer focused care and discharge planning for the patient.
The duty nurses will be able to access the electronic information regarding the patient and access the doctor's report on the condition of the patient to plan for the older person's discharge. More so, the duty nurse will have gathered essential information that will determine whether the patient has or requires a primary caregiver. Various recommendations can be adopted regarding taking care of the patient when he or she is discharged such as assigning a daycare nurse to take care of the patient at home. It will ensure that the patient eats a healthy meal and takes his or her medication in time and the instructed proportions. The pharmacist will be essential n explaining to the patient how to take the medicine as well as explaining to the caregivers what foods to accompany the medication. The patients and the caregivers will be advised on carrying out the post hospital recovery process.
Evidence
The healthcare system in the country has tried to adopt several policies that are aimed at reducing the prevalence of readmissions in hospitals. Some of the measures that are operations although not as strict are fines for the highest number of readmissions. These penalties have proven effective in some areas since healthcare professionals have become keen in their care delivery, as they fear to be fined or retrenched because of ineffective care delivery evidenced by the prevalence of readmissions. In the healthcare facility of my interest, I find that nurses have been tasked with the role of following up on discharged patients through phone calls. Therefore, patients can call a 24/7 available toll-free line to ask anything about their health. Some of them develop conditions such as nausea when they take their medications. The nurses can explain the conditions via phone instead of the patients coming back to the hospital. Additionally, nurses have been educating the caregivers on how to take care of the patients which is a step towards ensuring that readmissions of the older adults are mitigated. In fact, for the past five years, the readmission rates have dropped to around 10% from five older adults to four older adults. This margin is small, and therefore it will be important for effective measures to be taken.
According to Futoma et al. (2015), predictive modeling offers the best results in preventing constant readmissions of older adults especially within the first thirty minutes after discharge. Some of the models that proved effective in this study included the deep neural networks and penalized lost regressions. When the practice models were tailored to a specific group of people such as the older populations and their results were immense. This led to a reduction of readmissions by more than half the previous numbers. Philp et al. (2013) also concluded that the use of the intervention modalities presented by predictive modeling resulted in reduced readmission of patients. They claimed that the best way to reduce the readmission of older adults is through anticipatory care targeting especially those at risk of adverse outcomes, which is only possible through effective inter-agency working.
Recommendations for Change
Based on the evidence presented, it will be imperative to adopt predictive modeling in ensuring that issues that can result in the readmission of the older adults are addressed in advance. This will incorporate modalities such as discharge planning where every healthcare professional in charge of the patient will assess them and the timeline given to his or her discharge, avoiding discharge of patients when they are not ready (Kripalani, Theobald, Anctil & Vasilevskis, 2014). Follow up activities when patients are discharged will be availed such as phone calls to the patients and not waiting for the patient to call. Additionally, nurses will train the caregivers on how to handle the older adults who have been discharged, to avoid cases that arise from lack of following the instructions. Duty nurses will also determine whether the patient requires a daycare nurse to accord professional help when at home and ensure the patient's recovery is effective.
Translations
Action Plan
The intervention will be implemented within a six months' timeline, to be able to measure the progress on a 30 days basis. There are arioso steps that will follow the intervention plan, which will involve:
· Identification of the key stakeholders
· Development of a training manual
· Updating the electronic hospital records on patients
· Training of nurses and healthcare professionals on how to use the patients' health records for predictive purposes
· Identification of at-risk patients through a frailty scale from very fit to terminally ill
· Follow up visits for at-risk older adults
· Offer written discharge guidelines for those at low risk and follow up with primary caregivers
· Offer medication reconciliation
Apparently, there will be with predischarge interventions and post-discharge interventions. These discharge interventions will be patient education, reconciliation of medication and planning for discharge. The post-discharge interventions will be telephone follow up calls, hotlines for patients, ambulatory standby services, and post-discharge home visits (Futoma, Morris & Lucas, 2015). Additionally, there will be transition coaches who will be able to take the patients from the transition stage as well as the healthcare professionals. They also evaluate the viability of the pan through results and interviews with patients.
Process, Outcomes Evaluation, and Reporting
The desired results of the intervention are to reduce the number of readmissions to the healthcare facility to one older adult in a group of ten discharged older adults. This will be measured using the discharge data that will be duly recorded in the electronic records, and the readmission will be recorded as well. When the results will be out, and the program deemed a success, I will be able to visit most of the patients who have undergone the program and conduct interviews with them. Moreover, I will appreciate my team for the good work and ask them to write a report on the process. Eventually, a comprehensive report on the viability of the intervention will be presented to the hospital management and the county health offices.
Next Steps
After successfully implementing the proposed intervention of reducing the number of older adults' readmissions within the next 30 days after discharge, I will write a proposal to the ministry of health, presenting my results and requesting that other facilities adopt the model. I will also request that my team be commissioned to affect the model to other health facilities where we will train other teams to extend the practice further.
Disseminating the Findings
I will ensure that the is instituted as one of the quality control models that healthcare professionals will be inducted into through training, to embrace it in care delivery. This way, readmissions for the elderly within 30 days of discharge will significantly reduce. More so, this model can be extended to patients from other age groups.
Conclusion
The readmission of older adults within 30 days after discharge has become prevalent, posing significant health and economic challenges to the patients and the healthcare system. Intervention measures are required to ensure that this problem is mitigated. Following research on the causes of the readmissions and interventions employed across the healthcare system to alleviate the problem, predictive modeling presents as the profound change model to adopt. This model incorporates several other interventions, which are essential in care delivery and prevention of readmissions. Predictive modeling is an evidence-based model ensuring that healthcare professionals use patient's records and trends in caregiving to predict at-risk patients and their potential to be readmitted. Following such information, healthcare professionals can plan for patient's discharge, evaluate their need for caregivers at home and offer requisite follow up services. From knowledge discovery to the evaluation process, the change model fits in the context of the older persons as well as any other age group. It can be implemented in all healthcare settings.
References
Futoma, J., Morris, J., & Lucas, J. (2015). A comparison of models for predicting early hospital readmissions. Journal of Biomedical Informatics, 56, 229-238. http://dx.doi.org/10.1016/j.jbi.2015.05.016
Kripalani, S., Theobald, C., Anctil, B., & Vasilevskis, E. (2014). Reducing Hospital Readmission Rates: Current Strategies and Future Directions. Annual Review of Medicine, 65(1), 471-485. http://dx.doi.org/10.1146/annurev-med-022613-090415
Philp, I., Mills, K., Long, J., Thanvi, B., & Ghosh, K. (2013). Reducing hospital bed use by frail older people: results from a systematic review of the literature. International Journal of Integrated Care, 13(4). http://dx.doi.org/10.5334/ijic.1148
Shrader, R. (2014). Predictive analytics drive down hospital readmissions. Healthcare IT News. Retrieved 14 November 2017, from http://www.healthcareitnews.com /predictive-analytics-drive-down-hospital-readmissions
---
Are you busy and do not have time to handle your assignment? Are you scared that your paper will not make the grade? Do you have responsibilities that may hinder you from turning in your assignment on time? Are you tired and can barely handle your assignment? Are your grades inconsistent?
Whichever your reason is, it is valid! You can get professional academic help from our service at affordable rates. We have a team of professional academic writers who can handle all your assignments.
Plagiarism free papers
Timely delivery
Any deadline
Skilled, Experienced Native English Writers
Subject-relevant academic writer
Adherence to paper instructions
Ability to tackle bulk assignments
Reasonable prices
24/7 Customer Support
Get superb grades consistently
Online Academic Help With Different Subjects
Literature
Students barely have time to read. We got you! Have your literature essay or book review written without having the hassle of reading the book. You can get your literature paper custom-written for you by our literature specialists.
Finance
Do you struggle with finance? No need to torture yourself if finance is not your cup of tea. You can order your finance paper from our academic writing service and get 100% original work from competent finance experts.
Computer science
Computer science is a tough subject. Fortunately, our computer science experts are up to the match. No need to stress and have sleepless nights. Our academic writers will tackle all your computer science assignments and deliver them on time. Let us handle all your python, java, ruby, JavaScript, php , C+ assignments!
Psychology
While psychology may be an interesting subject, you may lack sufficient time to handle your assignments. Don't despair; by using our academic writing service, you can be assured of perfect grades. Moreover, your grades will be consistent.
Engineering
Engineering is quite a demanding subject. Students face a lot of pressure and barely have enough time to do what they love to do. Our academic writing service got you covered! Our engineering specialists follow the paper instructions and ensure timely delivery of the paper.
Nursing
In the nursing course, you may have difficulties with literature reviews, annotated bibliographies, critical essays, and other assignments. Our nursing assignment writers will offer you professional nursing paper help at low prices.
Sociology
Truth be told, sociology papers can be quite exhausting. Our academic writing service relieves you of fatigue, pressure, and stress. You can relax and have peace of mind as our academic writers handle your sociology assignment.
Business
We take pride in having some of the best business writers in the industry. Our business writers have a lot of experience in the field. They are reliable, and you can be assured of a high-grade paper. They are able to handle business papers of any subject, length, deadline, and difficulty!
Statistics
We boast of having some of the most experienced statistics experts in the industry. Our statistics experts have diverse skills, expertise, and knowledge to handle any kind of assignment. They have access to all kinds of software to get your assignment done.
Law
Writing a law essay may prove to be an insurmountable obstacle, especially when you need to know the peculiarities of the legislative framework. Take advantage of our top-notch law specialists and get superb grades and 100% satisfaction.
What discipline/subjects do you deal in?
We have highlighted some of the most popular subjects we handle above. Those are just a tip of the iceberg. We deal in all academic disciplines since our writers are as diverse. They have been drawn from across all disciplines, and orders are assigned to those writers believed to be the best in the field. In a nutshell, there is no task we cannot handle; all you need to do is place your order with us. As long as your instructions are clear, just trust we shall deliver irrespective of the discipline.
Are your writers competent enough to handle my paper?
Our essay writers are graduates with bachelor's, masters, Ph.D., and doctorate degrees in various subjects. The minimum requirement to be an essay writer with our essay writing service is to have a college degree. All our academic writers have a minimum of two years of academic writing. We have a stringent recruitment process to ensure that we get only the most competent essay writers in the industry. We also ensure that the writers are handsomely compensated for their value. The majority of our writers are native English speakers. As such, the fluency of language and grammar is impeccable.
What if I don't like the paper?
There is a very low likelihood that you won't like the paper.
Reasons being:
When assigning your order, we match the paper's discipline with the writer's field/specialization. Since all our writers are graduates, we match the paper's subject with the field the writer studied. For instance, if it's a nursing paper, only a nursing graduate and writer will handle it. Furthermore, all our writers have academic writing experience and top-notch research skills.
We have a quality assurance that reviews the paper before it gets to you. As such, we ensure that you get a paper that meets the required standard and will most definitely make the grade.
In the event that you don't like your paper:
The writer will revise the paper up to your pleasing. You have unlimited revisions. You simply need to highlight what specifically you don't like about the paper, and the writer will make the amendments. The paper will be revised until you are satisfied. Revisions are free of charge
We will have a different writer write the paper from scratch.
Last resort, if the above does not work, we will refund your money.
Will the professor find out I didn't write the paper myself?
Not at all. All papers are written from scratch. There is no way your tutor or instructor will realize that you did not write the paper yourself. In fact, we recommend using our assignment help services for consistent results.
What if the paper is plagiarized?
We check all papers for plagiarism before we submit them. We use powerful plagiarism checking software such as SafeAssign, LopesWrite, and Turnitin. We also upload the plagiarism report so that you can review it. We understand that plagiarism is academic suicide. We would not take the risk of submitting plagiarized work and jeopardize your academic journey. Furthermore, we do not sell or use prewritten papers, and each paper is written from scratch.
When will I get my paper?
You determine when you get the paper by setting the deadline when placing the order. All papers are delivered within the deadline. We are well aware that we operate in a time-sensitive industry. As such, we have laid out strategies to ensure that the client receives the paper on time and they never miss the deadline. We understand that papers that are submitted late have some points deducted. We do not want you to miss any points due to late submission. We work on beating deadlines by huge margins in order to ensure that you have ample time to review the paper before you submit it.
Will anyone find out that I used your services?
We have a privacy and confidentiality policy that guides our work. We NEVER share any customer information with third parties. Noone will ever know that you used our assignment help services. It's only between you and us. We are bound by our policies to protect the customer's identity and information. All your information, such as your names, phone number, email, order information, and so on, are protected. We have robust security systems that ensure that your data is protected. Hacking our systems is close to impossible, and it has never happened.
How our Assignment  Help Service Works
You fill all the paper instructions in the order form. Make sure you include all the helpful materials so that our academic writers can deliver the perfect paper. It will also help to eliminate unnecessary revisions.
2.      Pay for the order
Proceed to pay for the paper so that it can be assigned to one of our expert academic writers. The paper subject is matched with the writer's area of specialization.
3.      Track the progress
You communicate with the writer and know about the progress of the paper. The client can ask the writer for drafts of the paper. The client can upload extra material and include additional instructions from the lecturer. Receive a paper.
4.      Download the paper
The paper is sent to your email and uploaded to your personal account. You also get a plagiarism report attached to your paper.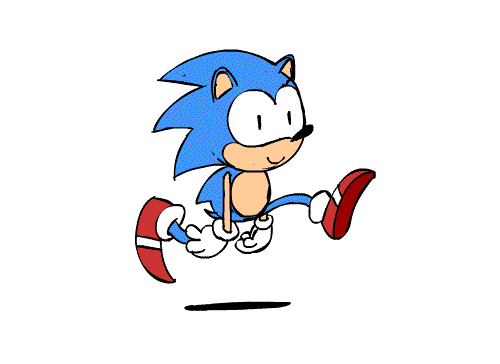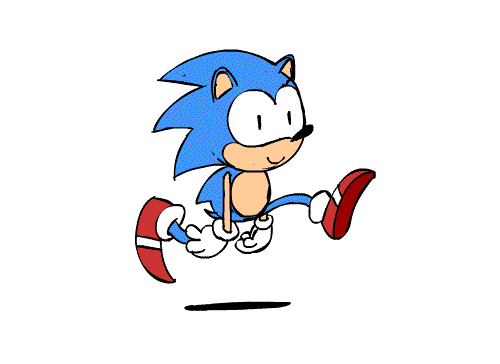 PLACE THIS ORDER OR A SIMILAR ORDER WITH US TODAY AND GET A PERFECT SCORE!!!
---