Photographers:
Exploring the World Through Their Lenses
Documentary Photography: a depiction of the real world by a photographer whose intent is to communicate something of importance — to make a comment — that will be understood by the viewer. (Documentary Photography 12)
When the camera was invented, photographers learned that they no longer needed oil paint and brushes to capture a scene or a person. On film, they could now record the life and times of the period in which they lived, either from a sense of mission or simply to leave an accurate version of their life and times for others.
While some photographers tried to make their pictures look like artwork with a soft focus, others began recognizing the stark impact and power that a photograph could have. The realism of a photograph could actually motivate, persuade, emote, inform. Matthew Brady was one of the first photographers who understood this power when he documented the realities of the Civil War. The harsh products of the camera went significantly beyond artwork in depicting the horror of this fratricidal war.
The photograph conveyed ideas beyond the two-dimensional, black-and-gray image of shadows and light. The scene before the lens was reality, but the photographer could make his camera's rendering of the scene generate another reality deeper and perhaps more important — he could introduce comment." The primary goal of the documentary photograph was to convey the truth; the second objective was to communicate the photographer's comment on that truth (ibid 13)
Through the power of the camera, photographer Jacob Riis condemned the deplorable conditions in New York City at the end of the 19th Century. Riis was raised in Denmark in a large family that struggled to keep up with the cost of food and rent (Photographica World 4). However, from a young age he was concerned about the plight of others — at 12 years old, he gave his scant Christmas money to a poorer family. This empathy for others shows repeatedly in his photographic work.
His passionate belief in their dignity and what was due them as human beings is embodied in his writings and photographs which show the struggle to survive under a brutal economic system: whole families laboring for pennies a day in tenement sweatshops; men and women seeking to dull their pain in saloons; the lowliness and savoir faire of gangs in their hideouts; children forced to live in the streets. (ibid)
At 21, Riis came to America in 1870 with the hope of making his fortune and winning the hand in marriage of a woman back home. However, he was shocked at what awaited him in New York City. Thousands of men and women were homeless and unemployed because of the terrible economy. For three years, even Riis suffered poverty and often was near starvation. One cold and rainy night as he sat by a river's edge, he thought of taking his life. It was at that moment, he writes in his autobiography, The Making of An American, that a stray dog "crept upon my knees and licked my face…and the love of the faithful little beast thawed the icicles in my heart." He vowed that some day he would fight injustice (Riis, 25)
That "some day" took several more years of poverty. Finally, in 1878, he started working for the New York Tribune as a police reporter in the worst area of slums and extreme poverty. For ten years, he used his words to describe the horrid environment that he confronted every day. He then learned about a new innovation: the magnesium flash for cameras.
He realized he now had a powerful new way to visualize the suffering of Americans, that "the darkest corner might be photographed that way" (ibid 55) The photographs he made were printed as half-tones or used as the basis for engravings to illustrate his newspaper articles and books. In 1890 he published his landmark work, How The Other Lives. Politician Theodore Roosevelt, who was moved by Riis' passion for justice, sought him out, and they became close friends.
Riis, Roosevelt, who became Governor of New York, and others who supported the cause, fought for housing laws that literally saved thousands of lives. People had been dying from disease because contractors refused to install sanitation pipes. In the sweltering heat of summer, babies died because there was no fresh air in the windowless inner apartments. Building codes were ignored and landlords built stairs of wood, turning these structures into fire traps. It was, Riis wrote, "premeditated murder as large-scale economic speculation" (ibid)
When Roosevelt became President of the United States, Riis never aspired for an appointment to office.
A to represent is not my business. To write is; I can do it much better and back up the other; so we are two for one. Not that I would be understood as being insensible of the real honor intended to be conferred by such tokens. I do not hold them lightly. I value the good opinion of my fellow-men for with it comes increased power to do things. But I would reserve the honors for those on whom they sit easy. They don't on me. I am not ornamental by nature" (ibid 60). So, although friend to a Roosevelt, Riis stayed in New York.
As a whole, Riis' work had a tremendous impact upon society. He, along with fellow progressive reformers, endeavored to persuade the government to take a more active role in helping the poor and protecting children from the abuses of the workplace. His efforts proved effective. In addition to several child-labor laws being passed, he contributed to the elimination of a notorious New York City slum called
Mulberry Bend and the establishment of the Tenement House Commission (ibid).
Riis' work still has influence, for there are reform-minded people who see that there is still a great deal of unnecessary poverty in our cities that needs to be addressed, and they turn to Riis' writings and pictures for inspiration (Emery 234).
Dorothea Lange also understood the power of the camera to instruct. She once said: "A camera is an instrument that teaches people how to see without a camera" (Lange i.). By photographing the plight of people during the Great Depression, she hoped that she could persuade those who had more resources to help those in greater need.
In 1929, Yale University economist Irving Fisher stated confidently: "The nation is marching along a permanently high plateau of prosperity" ((Pavanelli 8)Five days later, the bottom dropped out of the stock market and ushered in the Great Depression, the worst economic downturn in American history. President Herbert Hoover, underestimating the seriousness of the crisis, called it "a passing incident in our national lives," and assured Americans that it would be over in 60 days. How wrong he was.
The ensuing period ranked as the longest and worst period of high unemployment and low business activity in modern times. Banks, stores, and factories closed and left millions of Americans jobless, homeless, and penniless. Many people came to depend on the government or charity to provide them with food.
If the Depression was not bad enough, the country also experienced one of the worst droughts in its history, at the same time that it had misused the land through overgrazing. The drought hit first in the eastern part of the country in 1930. In 1931, it moved toward the west. By 1934 it had turned the Great Plains into a desert.
The Dust Bowl got its name on April 15, 1935, the day after Black Sunday. Robert Geiger, a reporter for the Associated Press, traveled through the region and wrote the following: "Three little words achingly familiar on a Western farmer's tongue, rule life in the dust bowl of the continent — if it rains." The term stuck, spreading to radio broadcasts and publications, in private letters and public speeches (Bonnifield).
Lange had a portrait business in San Francisco, but from her window she could see hundreds of men lined up for free food. She realized that her calling was not in studio photography but "documenting" or "teaching." For the next 30 years, she worked in the studio of life showing the miseries that men, women and children in America had to handle in order to survive (Sills 24).
One of Lange's strongest traits was her unobtrusiveness. She could photograph a migrant mother and her children in California without them being offended. She could capture the essence of the sharecroppers in Alabama without their feeling intruded upon. Part of this trait came from her childhood. Lange was born in New Jersey in 1895. When she was 12, her father abandoned his family including Lange and her brother (ibid).
Her mother supported the family as a librarian, and Lange would love to look at the pictures in the books brought home. She also spent hours gazing out the window, studying the people as they went by to their varied destinations. She felt invisible: "If I don't want to somebody to see me, I can make the kind of face so eyes go off me," she once said (Sills 20). She quickly learned how not to draw attention to herself.
After graduating high school, she moved to San Francisco. She worked in a photo finishing department of a camera store to pay the rent, making friends with a number of people including a wealthy businessman who paid for her to start a photo studio.
In 1935, Lange and her husband Paul Taylor, an associate professor of economics at the University of California at Berkeley, documented migrant farm workers in Nipomo and the Imperial Valley for the California State Emergency Relief Administration (ibid).
The Federal Emergency Relief Act (FERA) passed by Congress in May, 1933 under the presidency of Franklin D. Roosevelt, was the first step in the program of relief at the beginning of the New Deal. The New Deal was a series of programs to give support, create jobs and stimulate economic recovery for the U.S.
Thousands of farmers had fled from the Midwest to California because of the drought, hoping to find better conditions. However, there were way too many workers and too few available jobs. Lange and Taylor took scores of photographs documenting the shocking conditions of the migrant workers in California whose homes were made of whatever materials they could find including cardboard, canvas, twigs and even grass. In their report, the photographers said, "Words cannot describe some of the conditions we see" (Sills 23). When the government officials received copies of the report done by Lange and Taylor, President Roosevelt responded by setting up camps with tents and trailers and providing food and clean sanitary facilities. The photographs had shown the truth and made people act.
From 1935 to 1942, Lange shot hundreds and hundreds of migrant workers, sharecroppers, tenant farmers, and other victims of the Depression in 22 states, primarily in the South and West. In his biography of Lange, Milton Meltzer includes comments by her friend Ron Partridge on how she worked:
She would walk through the field and talk to people, asking simple questions — what are you picking?… How long have you been here? When do you eat lunch?… I'd like to photograph you, she'd say, and by now it would be "Sure, why not," and they would pose a little, but she would sort of ignore it, walk around until they forgot us and were back at work.
The most poignant and moving photographs from Lange's trip convey a mood rather than describing circumstances or activities: a man squatting at the edge of the field, a mother and child in the tent opening, a group of men staring at the photographers. The photographs are character studies showing the textures of skin and clothing with an artist's eye and depicting posture, gesture and gaze with an ethnologist's.
When the Depression came to an end with World War II, Lange changed subjects rather than give up her documentary photography. Three months after Pearl Harbor, President Franklin Roosevelt ordered the relocation of Japanese-Americans into armed camps in the West. Soon after, the War Relocation Authority hired Lange to photograph Japanese neighborhoods, processing centers and camp facilities.
However, now Lange's feelings about what the government was doing gave her much discontent. She was not prepared to witness the disturbing racial and civil rights issues raised by Japanese internment. Lange quickly found herself at odds with her employer, the United States government.
To capture the spirit of the camps, Lange created images that contrast signs of human courage and dignity with physical evidence of the disgrace of forced imprisonment. Not surprisingly, the federal government censored many of Lange's photographs (Sills 27).
In fact, Lange's work was not actually seen in its entirety by the American people until 1972 when the Whitney Museum included a number of her photos into Executive Order 9066, an exhibit about Japanese internment. New York Times said that Lange's photographs conveyed the feelings of the victims as well as the facts of the crime.
After the war, Lange became the first woman awarded a Guggenheim fellowship, and she spent nearly ten years making photo essays for Life and other magazines. She also traveled extensively, taking photographs in Vietnam, Ireland, Pakistan, India, and elsewhere (Sills 30).
During the Depression, the Resettlement Administration also hired Walker Evans. Evans had taken up photography in 1928 at the age of twenty-five after he had spent time in Europe spending time with people in the arts and literature. It was not time wasted, though. In Paris he first developed his powers of observation. "Stare,' he advised his admirers years later," writes Belinda Rathbone in the biography Walker Evans describing the legacy of his days sitting and watching in Paris cafes. "It is the only way to educate your eye" (300)
During the late 1920s and early 1930s, Evans' paid projects included illustrating a book that exposed the evils of Cuba's Machado regime and photographing African sculpture for the Museum of Modern Art. In New York City he also began photographing city street life, another area for which he is well-known (Documentary Photography 68)
Throughout the 18 months that he worked at the Resettlement Administration, he photographed in West Virginia, Pennsylvania, Louisiana, Mississippi, Georgia, South Carolina, Alabama, Arkansas and Tennessee. His best-known work during the period was a series of photographs of Alabama sharecroppers with author James Agee, Now Let Us Praise Famous Men (ibid).
Evans was committed to using the camera to capture life as it really was, convinced that the details of the image would speak more powerfully than any contrived artistic statement. At the same time, he would often spend hours or even days in front of a location, waiting for the one second in which to take that perfect shot.
In Let Us Now Praise Famous Men, Agee and Evans followed the lives of three families, the Gudgers, the Woods, and the Ricketts. The individuals are most commonly captured with a frank, head-on camera angle with a stark reality. As Agee tells us, they posed themselves. According to Agee, Evans allowed the mothers to clean up their children, if they desired, before he photographed them. Candid shots were not to be achieved at the cost of shaming the families beyond the shame they already felt.
Unlike previous photography books that dispersed the pictures throughout the pages of the text, the placement of Evan's photographs within Let Us Now Praise Famous Men was experimental. The photographs, which were not labeled, were all bound together at the front of the book. Yet the photographs were not forgotten as Agee's noted, for his descriptions of the individuals, their homes and farmland are so alive that they continually draw the reader back to the photographs, each time with a new layer of understanding (ibid).
Although Evans is primarily known for Let Us Now Praise Famous Men, photos on city life also made him a noted documentary photographer. From the late 1920s to the 1950s, he spent considerable time focusing his sites on Broadway, Wall Street,
Central Park, on the Bowery, across the bridge in Brooklyn, and up in the Bronx. Hurrying pedestrians, street vendors, the unemployed, advertisements large and small, and the Coney Island promenade were among the subjects the street offered (Evans).
These pictures of the neighborhood's residents, streets, signs, and buildings display Walker's interest in ordinary people and his fondness for vernacular expression. Referring in 1971 to some of his 1928 and 1929 photographs, he said, "I found I wanted to get a type in the street, a 'snapshot' of a fellow on the waterfront, or a stenographer at lunch." He captured life as it was then and will never be again, such as signs advertising thirty-cent lunches and five-cents-per-pound peaches (Evans).
He was also fascinated by architectural patterns — masonry, windows, fire escapes, and shadows, transforming the photographs of apartment house facades into geometric designs. These photographs of tenement fronts emphasize his notable style of foreshortening, sharp-angled compositions, the use of strong shadows and the exclusion of the roof and sidewalk that heighten the degree of abstraction. Other wider views look up and down the block, where, whole buildings are seen in their architectural context and the block itself is presented as the setting for human activity.
When analyzing Evan's negatives it is apparent that he made multiple exposures in a quest for the most satisfactory photograph possible. He must have made two or three of each.
Evans spent his last 20 years as the photo editor of Fortune Magazine. During this period, he enjoyed a revival among a new generation of other artists and photographers, such as Robert Frank. To them, writes Rathbone, "Evans was a model of artistic integrity. His unheroic portrayal of the American scene, his affection for the primitive and his reticence toward political statement formed a foundation upon which they might build their own photo visions" (345).
At the end of the 19th Century, over one million boys and girls between eight and fourteen were working in the United States under terrible conditions. They sweated from the first thing in the morning to the end of the day in environments that were extremely unsafe and unhealthy. The plight of these unfortunate children would not be addressed until the American public at large recognized the severity of the problem. One of the individuals who helped educate the public was Lewis Hine (America 14).
Lewis Wickes Hine was born in Oshkosh, Wisconsin in 1874. After graduating from high school, he worked at various jobs before enrolling at the University of Chicago. Here, Hine met Frank E. Manny, Professor of Education at the State Normal (ECS) School, who had recently been appointed superintendent of the Ethical Culture School in New York. In 1901, at the invitation of Manny, Hine moved to New York City and accepted a position as an assistant teacher at the ECS. He began to use a camera as an educational tool and to photograph school events. He then received his degree in Education from New York University (ibid).
Hine started considering a career in Sociological Photography and began to pursue freelance work with the National Child Labor Committee (NCLC). In 1907, Hine received his first assigned project to photograph New York tenement homework. Later that year after enrolling at the graduate school of Columbia University to study Sociology, Hine was assigned a pioneering sociological project, The Pittsburgh Survey. The goal was to give an all-encompassing detailed view of a typical industrial city. The survey showed the large gap between the unskilled immigrant workers and the comfortable middle class of managers, executives and politicians. The hope was that a greater public awareness would result in corrective social action (ibid 16).
The NCLC then assigned Hine to photograph child labor practices. For the next several years, he traveled throughout the country, photographing children in mines, factories, canneries, textile mills, street trades and assorted agricultural industries. Hine's photographs alerted the public to the fact that child labor deprived children health, education and a chance of a future. His work on this project was the driving force behind changing child labor laws.
He wrote:
For many years, I have followed the procession of child workers winding through a thousand industrial communities from the canneries of Maine to the fields of Texas. I have heard their tragic stories, watched their cramped lives and seen their fruitless struggles in the industrial game where the odds are all against them. I wish I could give you a bird's-eye-view of my varied experience (America 19).
Hine found that the hardest part of his assignment was being allowed within the factories. To do so, he would have to assume false identities such as a bible salesman, insurance agent, fire inspector and photographer of machinery.
Unlike photographers such as Alfred Stieglitz who saw the "art" of photography as the ability to produce an esthetic product that could be viewed like a painting on a wall, Hine felt the "art" of photography lay in its ability to interpret the everyday world, that of work, poverty, factories, streets, households (America 19). He did not mean "beauty" or "personal expression." Instead he wanted his pictures to make a difference in the world. The reality of the photograph was essential. "All along," he said, "I had to be doubly sure that my photo data was 100% pure — not retouching or fakery of any kind. This had its influence on my continued use of straight photography (ibid)."
In addition to documenting the concerns of child labor, Hine also had several projects to photograph the immigrants arriving and processing into Ellis Island (Ibeita). Through his photographs, Hine strove to render his subjects sympathetically, avoiding the common visual stereotypes of the day that depicted immigrants as either ignorant and fit for nothing but hard labor or happy fools who did not care what sort of lives they led as long as they were in America. Opposed to both of these condescending attitudes, Hine sought to portray these new arrivals with a kind of quiet dignity that emphasized that they were, in fact, as fully human and complex as their critics.
A third area of emphasis was on the construction of the Empire State Building. In 1930 the 56-year-old Hine was commissioned to photograph the construction of the Empire State Building. For six months he documented the project from the ground up, going to great and dizzying lengths to get good shots of the work in progress. He climbed carefully up stairs, perched atop steel beams and even dangled a quarter-mile over the streets of New York in a specially built box to photograph "skyboys" at work. America was building skyscrapers, and the Empire State Building was going to be the tallest of them all. "When you follow the trajectory of Lewis Hine's work, the Empire State Building photographs lead to the core of his philosophy: from women and children as victims of machines in factories and sweatshops, to Man overpowering them in the Empire State Building pictures, to finally, in his work for the National Research Project of the WPA, men and women working in harmony with machines. Hine saw a relationship between the men who can and do construct their world by seeing art in what people do and in how people construct," said his biographer Judith M. Gutman ("Spiders in the Sky").
That this building was completed in the middle of the Great Depression, tells it all. Thousands of construction workers, electricians, and other technicians risked their lives daily to ensure that the skyscraper rose to its now legendary height. Hine's genius lay in depicting these men at work and creating a photo-journalistic record of their daring and perseverance. His photos gave an in-depth look into blue collar America when jobs were scarce and morale, due to spiraling unemployment, was at rock bottom. The faces of the men swinging from cables, dangling from beams and relaxing on building's unfinished steel peaks express anything but despair. Rather, their determined expressions suggest that they, like the nation, know how to challenge adversity and overcome (Langer).
Because of the Depression and economic state of the country, Hine received fewer and fewer commissions in his later years. In 1940 at the age of 66, he died a poor man with little to show monetarily of the impact that he made over his many years as a documentary photographer, sociologist and educator. However, if you consider the influence he had over the country in changing its approaches to child labor and the dignity of humankind of all races and backgrounds, it is easy to say that both he and the country were much richer due to his decision to become a photographer (ibid).
Documentary photographers such as Jacob Riis, Dorothea Lange, Walker Evans and Lewis Hine may not have received the notoriety and popularity of movie stars and other individuals in the arts, but this by no means lessens their import in American history. These pioneers broke the ground for the documentary photographers and photojournalists to come who have since recorded and commented and continue till this day to record and comment on the world.
Works Cited
Agee, James and Walker Evans. Let Us Now Praise Famous Men. Boston: Houghton
Miflin, 1939.
America and Lewis Hine. New York: Aperture Monograph, 1977.
Bonnifield, Paul. The Dust Bowl, Men, Dirt and Depression. 2001."1930's Dustbowl."
10 May 2003. http://www.ptsi.net/user/museum/dustbowl.html
Documentary Photography. New York: Time Life Books, 1972.
Emery, Michael. The World Book Encyclopedia. Chicago: World Book, Inc., 1987.
Evans, Walker. Walker Evans at Work. New York: Harper & Row, 1948.
Ibieta, Gabriella and Miles Orvell. Inventing America: Readings in Identity and Culture.
New York: St. Martin's, 1996.
Lange, Dorothea. Photographs of a Lifetime. New York: Aperture Monograph, 1982.
Langer, Freddy. Lewis W. Hine: The Empire State Building. New York: Prestel, 1998.
Meltzer, Milton. Dorothea Lange. New York: Noonday Press, 1995.
Pavanelli, Gianelli. "Great Depression on Irving Fisher's Thought." 2001. Conference of European Thought. 9 May 2003. http://216.239.51.104/search?q=cache:zqIdrV_ZsKsC:web.econ.unito.it/prato/papers/qd57.pdf+Irving+Fisher+Depression&hl=en&ie=UTF-8
Photographica World – The Journal of the Photographic Collectors Club of Great
Britain. "What do the People Deserve?" (Number 98-2001/4).
Photojournalism. New York: Time Life Books, 1972
Rathbone, Belinda. Walker Evans. New York: Houghton Miflin, 1995.
The Richmond Hill Chapter of The Queens Historical Society. Jacob Riis. Richmond:
Riss, Jacob. The Making of an American. New York: MacMillan, 1901.
Sills, Leslie. In Real Life: Six Women Photographers. New York: Holiday House, 2000.
Spiders in the Sky." Smithsonian Magazine. January, 2002.
---
Are you busy and do not have time to handle your assignment? Are you scared that your paper will not make the grade? Do you have responsibilities that may hinder you from turning in your assignment on time? Are you tired and can barely handle your assignment? Are your grades inconsistent?
Whichever your reason is, it is valid! You can get professional academic help from our service at affordable rates. We have a team of professional academic writers who can handle all your assignments.
Plagiarism free papers
Timely delivery
Any deadline
Skilled, Experienced Native English Writers
Subject-relevant academic writer
Adherence to paper instructions
Ability to tackle bulk assignments
Reasonable prices
24/7 Customer Support
Get superb grades consistently
Online Academic Help With Different Subjects
Literature
Students barely have time to read. We got you! Have your literature essay or book review written without having the hassle of reading the book. You can get your literature paper custom-written for you by our literature specialists.
Finance
Do you struggle with finance? No need to torture yourself if finance is not your cup of tea. You can order your finance paper from our academic writing service and get 100% original work from competent finance experts.
Computer science
Computer science is a tough subject. Fortunately, our computer science experts are up to the match. No need to stress and have sleepless nights. Our academic writers will tackle all your computer science assignments and deliver them on time. Let us handle all your python, java, ruby, JavaScript, php , C+ assignments!
Psychology
While psychology may be an interesting subject, you may lack sufficient time to handle your assignments. Don't despair; by using our academic writing service, you can be assured of perfect grades. Moreover, your grades will be consistent.
Engineering
Engineering is quite a demanding subject. Students face a lot of pressure and barely have enough time to do what they love to do. Our academic writing service got you covered! Our engineering specialists follow the paper instructions and ensure timely delivery of the paper.
Nursing
In the nursing course, you may have difficulties with literature reviews, annotated bibliographies, critical essays, and other assignments. Our nursing assignment writers will offer you professional nursing paper help at low prices.
Sociology
Truth be told, sociology papers can be quite exhausting. Our academic writing service relieves you of fatigue, pressure, and stress. You can relax and have peace of mind as our academic writers handle your sociology assignment.
Business
We take pride in having some of the best business writers in the industry. Our business writers have a lot of experience in the field. They are reliable, and you can be assured of a high-grade paper. They are able to handle business papers of any subject, length, deadline, and difficulty!
Statistics
We boast of having some of the most experienced statistics experts in the industry. Our statistics experts have diverse skills, expertise, and knowledge to handle any kind of assignment. They have access to all kinds of software to get your assignment done.
Law
Writing a law essay may prove to be an insurmountable obstacle, especially when you need to know the peculiarities of the legislative framework. Take advantage of our top-notch law specialists and get superb grades and 100% satisfaction.
What discipline/subjects do you deal in?
We have highlighted some of the most popular subjects we handle above. Those are just a tip of the iceberg. We deal in all academic disciplines since our writers are as diverse. They have been drawn from across all disciplines, and orders are assigned to those writers believed to be the best in the field. In a nutshell, there is no task we cannot handle; all you need to do is place your order with us. As long as your instructions are clear, just trust we shall deliver irrespective of the discipline.
Are your writers competent enough to handle my paper?
Our essay writers are graduates with bachelor's, masters, Ph.D., and doctorate degrees in various subjects. The minimum requirement to be an essay writer with our essay writing service is to have a college degree. All our academic writers have a minimum of two years of academic writing. We have a stringent recruitment process to ensure that we get only the most competent essay writers in the industry. We also ensure that the writers are handsomely compensated for their value. The majority of our writers are native English speakers. As such, the fluency of language and grammar is impeccable.
What if I don't like the paper?
There is a very low likelihood that you won't like the paper.
Reasons being:
When assigning your order, we match the paper's discipline with the writer's field/specialization. Since all our writers are graduates, we match the paper's subject with the field the writer studied. For instance, if it's a nursing paper, only a nursing graduate and writer will handle it. Furthermore, all our writers have academic writing experience and top-notch research skills.
We have a quality assurance that reviews the paper before it gets to you. As such, we ensure that you get a paper that meets the required standard and will most definitely make the grade.
In the event that you don't like your paper:
The writer will revise the paper up to your pleasing. You have unlimited revisions. You simply need to highlight what specifically you don't like about the paper, and the writer will make the amendments. The paper will be revised until you are satisfied. Revisions are free of charge
We will have a different writer write the paper from scratch.
Last resort, if the above does not work, we will refund your money.
Will the professor find out I didn't write the paper myself?
Not at all. All papers are written from scratch. There is no way your tutor or instructor will realize that you did not write the paper yourself. In fact, we recommend using our assignment help services for consistent results.
What if the paper is plagiarized?
We check all papers for plagiarism before we submit them. We use powerful plagiarism checking software such as SafeAssign, LopesWrite, and Turnitin. We also upload the plagiarism report so that you can review it. We understand that plagiarism is academic suicide. We would not take the risk of submitting plagiarized work and jeopardize your academic journey. Furthermore, we do not sell or use prewritten papers, and each paper is written from scratch.
When will I get my paper?
You determine when you get the paper by setting the deadline when placing the order. All papers are delivered within the deadline. We are well aware that we operate in a time-sensitive industry. As such, we have laid out strategies to ensure that the client receives the paper on time and they never miss the deadline. We understand that papers that are submitted late have some points deducted. We do not want you to miss any points due to late submission. We work on beating deadlines by huge margins in order to ensure that you have ample time to review the paper before you submit it.
Will anyone find out that I used your services?
We have a privacy and confidentiality policy that guides our work. We NEVER share any customer information with third parties. Noone will ever know that you used our assignment help services. It's only between you and us. We are bound by our policies to protect the customer's identity and information. All your information, such as your names, phone number, email, order information, and so on, are protected. We have robust security systems that ensure that your data is protected. Hacking our systems is close to impossible, and it has never happened.
How our Assignment  Help Service Works
You fill all the paper instructions in the order form. Make sure you include all the helpful materials so that our academic writers can deliver the perfect paper. It will also help to eliminate unnecessary revisions.
2.      Pay for the order
Proceed to pay for the paper so that it can be assigned to one of our expert academic writers. The paper subject is matched with the writer's area of specialization.
3.      Track the progress
You communicate with the writer and know about the progress of the paper. The client can ask the writer for drafts of the paper. The client can upload extra material and include additional instructions from the lecturer. Receive a paper.
4.      Download the paper
The paper is sent to your email and uploaded to your personal account. You also get a plagiarism report attached to your paper.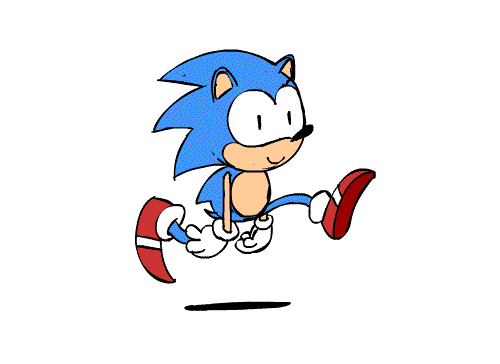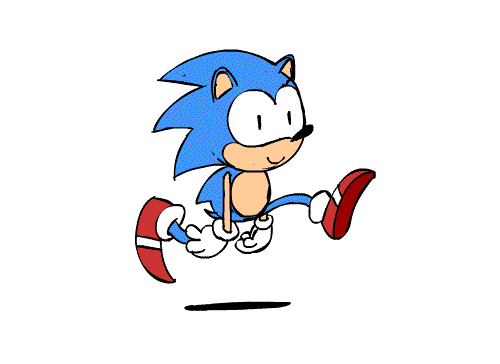 PLACE THIS ORDER OR A SIMILAR ORDER WITH US TODAY AND GET A PERFECT SCORE!!!
---