Stephen Rushing (461-35-0813)
The five-years between 1997 and 2002 were a financial and emotional roller coaster for me – a true rags-to-riches-to-rags journey of self-discovery. Almost overnight, my life was transformed from that of a typical undergraduate to that of a celebrated Austin-area dot-com guru and millionaire. I fell from this gilded perch as the Internet industry's long winter of discontent began. I finally hit rock bottom in August 2002, when I briefly found myself homeless.
My journey began when I discovered the Wall Street Journal in my high school economics class. During college, I successfully interviewed for a Merrill Lynch internship. Initially, being around those serious business people was intimidating, but I was determined to make the most of the opportunity. I worked about twenty hours per week, in addition to my regular coursework. At first, I disliked cold calling strangers, but success required learning how to make a decent sales pitch and think on my feet. I absorbed as much as I could during my 18-month experience at Merrill.
At Merrill, someone mentioned a little-known company called Yahoo. After researching the company, I bet everything that I had on Yahoo. This was the single smartest (or luckiest) decision of my life. Soon, I personally owned a seven-figure brokerage account, ultimately representing a thirty-fold investment return). After the initial excitement from having instant wealth wore off, it did not take long to get bored with the idea of investing in other people's companies. I became overconfident as a result of my great stock market success. Inspired by the phenomenal success of Amazon.com's Jeff Bezos and Dell's Michael Dell, I wanted to start my own company. I headed to Austin's fledgling Silicon Hills and the University of Texas in 1998.
At the peak of the tech bubble, Austin was an exciting place to live. I found myself entertaining celebrities like singer Willie Nelson and NFL all-star Rickie Williams at a party I hosted. Eventually, I began taking such extraordinary events for granted, and developed unrealistic expectations. In early 2000, I co-founded a dot-com with a couple of friends. We started Harlequin Records.com with the goal of becoming the best online music label in Texas. We invested our own money to cover initial startup costs, with the idea that we could later seek venture capital financing. However, our timing could not have been worse. By the end of 2000, NASDAQ's prospects had already turned bearish. In early 2001, the venture capital industry was in recession, and our company was in trouble. I had already lost a lot of money in the market. My situation worsened when I finally heard from my old mentor at Merrill Lynch – it was a margin call. In order to pay off my debts, I gave up my new Corvette, condo, and the remaining Lexus.
A week before 9/11, we had raised a large portion of the necessary investment capital. However, it was clear that the economy would remain weak for some time. Our investors ultimately withdrew their financial support. The absence of capital forced us to shut down the company in June of 2002. Suddenly, I found myself without a job, and with no immediate means of supporting myself. I had hit rock bottom. Completely broke, I lived in the cab of an old Ford truck for almost a month. My one-man party at the "Ford Mansion" came to an abrupt end when I broke a leg in an accident. I subsequently moved back into my mom's middle-class suburban neighborhood.
Whoever coined the phrase "It's hell to be poor" was right on the money. After living through so much volatility, I was ready for a change of pace. It was finally time to get on with life. By December, I was considering pursuing a legal education, and gradually began working toward that goal. I spent much of 2003 contemplating my future, involving myself with a few local causes, and taking on occasional IT or financial risk-management consulting jobs to make ends meet. June 2004 brought a full-time job (and a bunch of lengthy out-of-town assignments) with a Dell subsidiary.
The past few years have been an exciting and challenging journey of self-discovery. A relative of mine quips that I have experienced enough of life's ups and downs to compose ten BB King albums. Indeed, my experiences have given me the rare opportunity to look at the world from dramatically different socioeconomic perspectives. Losing all my money also forced me to reconsider how I measured my self-worth. Initially, losing everything was a rude awakening. In the past, I had often judged others and myself principally by material accomplishments. Ultimately, these experiences forced me to fundamentally redefine who I was and my value system. In retrospect, being reminded of what is really important has taught me of the meaning of integrity. There's an old saying about how any experience that doesn't kill you will make you a stronger person. In addition to making me stronger, I would like to think these experiences helped me become a better person.
I hope these insights and experiences will one day allow me to become a better lawyer than I otherwise would have been. In addition to these insights, my professional background offers a technical and practical perspective on information technology-related matters. My entrepreneurial experience, when combined with a legal education, will uniquely position me on the forefront of new legal challenges posed by the ever-changing world of technology.
I would benefit greatly from being part of the incoming class at The University of ____ Law School. Legal education has a self-discovery aspect, and this intellectual journey will further develop my character. I hope to attend law school outside of Texas (don't send to UT!). In the context of pursuing a top-tier legal education, living in the ____ area would be an enjoyable and rewarding experience. Additionally, sharing my unique experiences will stimulate my classmates' minds at____. For these reasons, I would appreciate the opportunity to attend your law school.
How We Got "J. R. Ewing" to Invest in our Dot-com
This essay details part of my experience as Chairman and Co-CEO of a briefly successful dot-com company. Upon reflection, I think it also illustrates an interesting encounter between the contrasting cultures of traditional and modern Texas.
While living in Austin, I came across one of the most interesting people I have ever met. Ted Smith was a 40-year-old University of Texas law graduate who sports a 24-inch beard (imagine ZZ Top with an I.Q. Of 180). We eventually co-founded a dot-com in early 2000. Together with Will Dyer, we invested enough money to cover startup costs. Harlequin Records.com was founded with the goal of becoming the best online music label in Texas. We also began designing innovative file sharing technology that would erode MP3 files if users failed to pay a licensing fee for downloading songs. Another important goal was to secure our first round of venture capital financing in 2001. Unfortunately, the venture capital industry was in recession by that time. As the recession deepened, Harlequin began experiencing financial difficulties. A margin call from Merrill Lynch left me personally broke. I gave up my Corvette, condo, and remaining Lexus in order to pay off debts. If not for a relative's used low rider truck, I would not have had access to an automobile. 2001 was shaping up to be a bad year. In order for our fledgling company to survive, we desperately needed to secure a seven-figure cash infusion.
Unable to find company financing through more traditional means, we began to network intensely and meet investors through alternate channels. Will, a Dallas native, began looking for investors in the city. Ted tutored the Bush twins while their dad was governor, so he networked through the Austin political crowd. A native Houstonian, I spent a lot of time flying home to attend Texas Exes' functions and to schmooze some investment banker friends downtown. We had the perfect plan and impeccable credentials, but our timing could not have been worse.
As we unsuccessfully searched for investors, Harlequin's financial situation continued to deteriorate. One evening after work, Ted and I met for a drink at one of the live jazz clubs on Austin's 6th Street. We were in the bar complaining about our company's woes when a middle-aged man walked up to us and introduced himself as David Gardner. He had overheard bits of our conversation and was interested in learning more about our company. Ted and I glanced at each other, and then looked back at the man standing before us. Not knowing how intoxicated he was, we nevertheless gave him the pitch of our lives. By the end of the evening, David hinted that he had a good feeling about our situation.
Initially, we had no idea whether or not David was sincere. After all, we had never met him before. With his soft, round profile, wire frame glasses, and receding hairline, David looked more like a software programmer than a brazen Texas wildcatter. But, as it turned out, he was the real deal – a Houston oilman who, when he wasn't playing in charity golf tournaments with ex-Enron executive Lea Fastow, enjoyed spending time at his oversized Texas ranch.
During his youth, Dave dreamed of becoming a famous musician. However, like most aspiring musicians, he didn't have enough talent for stardom. Then in his late 40s, David initially saw a second chance for rock n' roll glory in Harlequin. We couldn't help but wonder if his interest was the manifestation of some sort of mid-life crisis. Thinking about his motivation in these terms always made me a little uncomfortable. Assuming that Dave was going through such a phase, I wanted to complete the deal before he lost interest.
It takes a lot of patience to successfully solicit money from professional investors even for a relatively small seven-figure deal like Harlequin's. After the initial barroom encounter with David, my partners and I spent several frustrating months attending numerous meetings. Many were formal meetings held at Gardner Energy's exclusive Houston office. I also had to suffer through a few weekend visits to his ranch. Dave and his family were usually gracious hosts, but the Texas ranch scene just is not my ideal environment. I attended our first meeting naively expecting David to promptly hand us a check for Harlequin. Of course, he didn't. Over the next few months, we probably met with David Gardner another dozen times. We talked about everything under the sun during these meetings, but he still wouldn't commit. The relief and excitement we initially felt soon gave way to anxiety.
Negotiations had stagnated. Our courtship had come to that inevitable moment of truth, when David would either name his price for making our business dreams come true or walk away. This delicate process had the potential to become especially unpleasant. At this point, David held all the important cards. With that fact painfully obvious, the Harlequin team grew even more nervous when it seemed David and his associates were having second thoughts about investing. This impression manifested itself in several ways. First, David wasn't as quick to return our phone calls, if at all. Second, he stopped inviting us to his ranch all the time (which was actually fine by me). Finally, his people suddenly became aloof, and their questions began to have a harder edge. David's team seemed to becoming emotionally detached from the deal in a way that was similar to the way one's love interest might behave just before breaking things off.
These developments began to cause us a great deal of stress. We began to wonder: Was David employing some kind of J.R. Ewing "art of war" negotiating tactic? Was this some type of macho-negotiator courage test? What had gone wrong? All of this uncertainty made us a little paranoid. As far as anyone at Harlequin knew, any wrong move could blow the entire deal. Yet something had to be done to save our "courtship" with Gardner Energy. Our team had to figure out a way to jumpstart the stalled negotiations. There were five people at our brainstorming session. At this meeting, someone suggested approaching David with a bogus story about a rival offer. Somehow, this was supposed to panic him into making a quick offer. After all, we had never agreed to enter into exclusive talks with Gardner Energy. Nevertheless, given that a scheme could easily backfire, I ruled it out immediately. Instead of trying to perform some kind of "Jedi-mind-trick" on David, we would simply arrange a final visit to his ranch, and try to close the deal.
On the day we were supposed to meet with David (D-Day), Ted and Will missed a connecting flight. Since Ted was David's favorite, this was bad news. On a hot summer afternoon, I found myself driving alone to a Texas ranch for the most important meeting of my life, in a borrowed low rider whose air conditioning chose to break down earlier that morning…the gods were not smiling on me! Turning into Dave's driveway, my stomach began to tighten. Walking towards the front door, I was growing increasingly nervous. Ringing the doorbell, my mind drew a blank. The only thought that came to mind was the lame suggestion to approach David with a bogus rival offer. Maybe I would just say "trick or treat" to whomever opened the door and ask, just like John Belushi in Animal House, "may I have [millions of dollars] please?" To my relief, David opened the door and greeted me with a friendly smile and handshake. Because his brother was visiting from out of state, we spent the first half of the afternoon chatting about Longhorn football, guns, rodeos, cowboys and Indians As though he could read my mind, David suddenly invited me outside for a walk. It was just the two of us. After the door shut behind us, he said, "Assuming I do it, here's how I want to structure the Harlequin deal…"
David wanted to make a deal. But, figuring they could take advantage of our desperate situation, his side demanded more concessions than we were prepared to offer. As we walked towards some corralled horses, he concluded his pitch and sought my response. Agreeing to his terms would have definitely saved our company. However, doing so would have left my partners, our remaining handful of other employees, and yours truly out in the cold. At this point, we didn't have much to lose. I replied, "We might be considering another offer…so I don't know if we can accept [your offer]." Staring straight down, he fixated on the mix of dirt, manure, and fire ants on the ground around his boots. From the sly grin creeping across his face, one could tell that he didn't buy my line about a rival bid. Underneath his laid-back good ol' boy facade, David Gardner was a savvy negotiator. He didn't look up or say anything for about twenty seconds. Fearing that I had blown our chance with Gardner Energy, my life flashed before my eyes. In the distance, a cow mooed, breaking the painfully tense silence. As if this was his cue, David looked up and calmly asked if we could accept a compromise. Fortunately for Harlequin, David was still motivated by his old rock n' roll dreams. After hearing, I told him that we could accept David's second offer.
In exchange for their financial backing, David and his partners would receive stock options. Harlequin got an immediate cash infusion, office space in Houston, and David's personal pledge to raise the money we needed. For the moment, Harlequin's outlook had improved.
Optional Statement
Although divorced, my parents both explained to me what it meant to be descended from African slaves in America. As first-generation college graduates, both of my parents overcame adversity that I never knew. However, I grew apart from my family after my dad unexpectedly passed away. Losing him suddenly was painful and difficult. For a while, it was easy to forget my family's valuable lessons about my African-American heritage. My father had been a prominent physician. I grew up in an upper-middle class suburb where everyone tries to fit into the dominant white culture, even if doing so meant ignoring one's own heritage.
Things changed when my brother invited me to take a "roots trip" to Harpers Ferry National Park. Obsessed with advancing my professional career, I had neglected other considerations. Losing my job as a dot-com executive forced me to take a second look at the man I had become. The process of changing my perceptions was complex. Over the years, I had been the spoiled child of a suburban professional, a successful investor and Internet entrepreneur, and even briefly homeless. The Harpers Ferry experience reminded me that I am also African-American. As we walked around the park, I thought about all the struggles my people have overcome throughout American history. Without my ancestors' sacrifices, I would never have had the freedom to attempt anything bold. My ancestors didn't even know freedom itself.
For the first time, I began looking at the world around me from an African-American perspective. First and foremost, I was always African-American. Like it or not, this had always mattered in Texas. Instead of being a millionaire, I was actually a black millionaire. Instead of simply being poor, I was a poor African-American. By understanding this basic fact, I finally become a mature adult who could see and interpret the world through a wide range of perspectives.
Looking forward, I hope to learn from classmates who possess cultural perspectives similar to mine, as well as those who do not. Through Houston's NAACP homeless outreach program, I witnessed the impact of the old black perception of what is possible. The old mentality about education being a "white thing" remains widespread. I am proof that one can embrace his roots and be successful. I hope to inspire other young men of African descent to pursue the American dream. Today, I manage Roots Outreach, a local group dedicated to teaching African-American teens about their ethnic heritage.
In addition to cultural considerations, my entrepreneurial background offers a technical and practical perspective on information technology issues that many lawyers do not possess. My professional experience, when combined with a legal education, will uniquely position me on the forefront of new legal applications to the ever-changing world of technology. In conclusion, I hope that my broad professional experience and unique cultural background will allow me to stimulate the minds of my classmates and colleagues at____ in a unique manner.
A of NUMPAGES 8
---
Are you busy and do not have time to handle your assignment? Are you scared that your paper will not make the grade? Do you have responsibilities that may hinder you from turning in your assignment on time? Are you tired and can barely handle your assignment? Are your grades inconsistent?
Whichever your reason is, it is valid! You can get professional academic help from our service at affordable rates. We have a team of professional academic writers who can handle all your assignments.
Plagiarism free papers
Timely delivery
Any deadline
Skilled, Experienced Native English Writers
Subject-relevant academic writer
Adherence to paper instructions
Ability to tackle bulk assignments
Reasonable prices
24/7 Customer Support
Get superb grades consistently
Online Academic Help With Different Subjects
Literature
Students barely have time to read. We got you! Have your literature essay or book review written without having the hassle of reading the book. You can get your literature paper custom-written for you by our literature specialists.
Finance
Do you struggle with finance? No need to torture yourself if finance is not your cup of tea. You can order your finance paper from our academic writing service and get 100% original work from competent finance experts.
Computer science
Computer science is a tough subject. Fortunately, our computer science experts are up to the match. No need to stress and have sleepless nights. Our academic writers will tackle all your computer science assignments and deliver them on time. Let us handle all your python, java, ruby, JavaScript, php , C+ assignments!
Psychology
While psychology may be an interesting subject, you may lack sufficient time to handle your assignments. Don't despair; by using our academic writing service, you can be assured of perfect grades. Moreover, your grades will be consistent.
Engineering
Engineering is quite a demanding subject. Students face a lot of pressure and barely have enough time to do what they love to do. Our academic writing service got you covered! Our engineering specialists follow the paper instructions and ensure timely delivery of the paper.
Nursing
In the nursing course, you may have difficulties with literature reviews, annotated bibliographies, critical essays, and other assignments. Our nursing assignment writers will offer you professional nursing paper help at low prices.
Sociology
Truth be told, sociology papers can be quite exhausting. Our academic writing service relieves you of fatigue, pressure, and stress. You can relax and have peace of mind as our academic writers handle your sociology assignment.
Business
We take pride in having some of the best business writers in the industry. Our business writers have a lot of experience in the field. They are reliable, and you can be assured of a high-grade paper. They are able to handle business papers of any subject, length, deadline, and difficulty!
Statistics
We boast of having some of the most experienced statistics experts in the industry. Our statistics experts have diverse skills, expertise, and knowledge to handle any kind of assignment. They have access to all kinds of software to get your assignment done.
Law
Writing a law essay may prove to be an insurmountable obstacle, especially when you need to know the peculiarities of the legislative framework. Take advantage of our top-notch law specialists and get superb grades and 100% satisfaction.
What discipline/subjects do you deal in?
We have highlighted some of the most popular subjects we handle above. Those are just a tip of the iceberg. We deal in all academic disciplines since our writers are as diverse. They have been drawn from across all disciplines, and orders are assigned to those writers believed to be the best in the field. In a nutshell, there is no task we cannot handle; all you need to do is place your order with us. As long as your instructions are clear, just trust we shall deliver irrespective of the discipline.
Are your writers competent enough to handle my paper?
Our essay writers are graduates with bachelor's, masters, Ph.D., and doctorate degrees in various subjects. The minimum requirement to be an essay writer with our essay writing service is to have a college degree. All our academic writers have a minimum of two years of academic writing. We have a stringent recruitment process to ensure that we get only the most competent essay writers in the industry. We also ensure that the writers are handsomely compensated for their value. The majority of our writers are native English speakers. As such, the fluency of language and grammar is impeccable.
What if I don't like the paper?
There is a very low likelihood that you won't like the paper.
Reasons being:
When assigning your order, we match the paper's discipline with the writer's field/specialization. Since all our writers are graduates, we match the paper's subject with the field the writer studied. For instance, if it's a nursing paper, only a nursing graduate and writer will handle it. Furthermore, all our writers have academic writing experience and top-notch research skills.
We have a quality assurance that reviews the paper before it gets to you. As such, we ensure that you get a paper that meets the required standard and will most definitely make the grade.
In the event that you don't like your paper:
The writer will revise the paper up to your pleasing. You have unlimited revisions. You simply need to highlight what specifically you don't like about the paper, and the writer will make the amendments. The paper will be revised until you are satisfied. Revisions are free of charge
We will have a different writer write the paper from scratch.
Last resort, if the above does not work, we will refund your money.
Will the professor find out I didn't write the paper myself?
Not at all. All papers are written from scratch. There is no way your tutor or instructor will realize that you did not write the paper yourself. In fact, we recommend using our assignment help services for consistent results.
What if the paper is plagiarized?
We check all papers for plagiarism before we submit them. We use powerful plagiarism checking software such as SafeAssign, LopesWrite, and Turnitin. We also upload the plagiarism report so that you can review it. We understand that plagiarism is academic suicide. We would not take the risk of submitting plagiarized work and jeopardize your academic journey. Furthermore, we do not sell or use prewritten papers, and each paper is written from scratch.
When will I get my paper?
You determine when you get the paper by setting the deadline when placing the order. All papers are delivered within the deadline. We are well aware that we operate in a time-sensitive industry. As such, we have laid out strategies to ensure that the client receives the paper on time and they never miss the deadline. We understand that papers that are submitted late have some points deducted. We do not want you to miss any points due to late submission. We work on beating deadlines by huge margins in order to ensure that you have ample time to review the paper before you submit it.
Will anyone find out that I used your services?
We have a privacy and confidentiality policy that guides our work. We NEVER share any customer information with third parties. Noone will ever know that you used our assignment help services. It's only between you and us. We are bound by our policies to protect the customer's identity and information. All your information, such as your names, phone number, email, order information, and so on, are protected. We have robust security systems that ensure that your data is protected. Hacking our systems is close to impossible, and it has never happened.
How our Assignment  Help Service Works
You fill all the paper instructions in the order form. Make sure you include all the helpful materials so that our academic writers can deliver the perfect paper. It will also help to eliminate unnecessary revisions.
2.      Pay for the order
Proceed to pay for the paper so that it can be assigned to one of our expert academic writers. The paper subject is matched with the writer's area of specialization.
3.      Track the progress
You communicate with the writer and know about the progress of the paper. The client can ask the writer for drafts of the paper. The client can upload extra material and include additional instructions from the lecturer. Receive a paper.
4.      Download the paper
The paper is sent to your email and uploaded to your personal account. You also get a plagiarism report attached to your paper.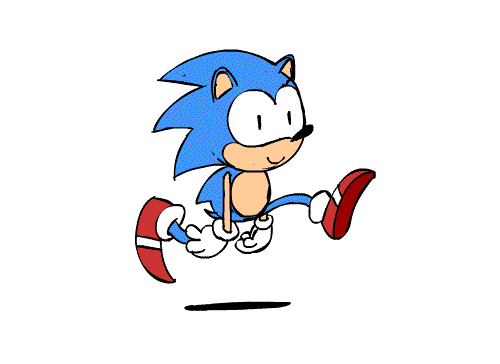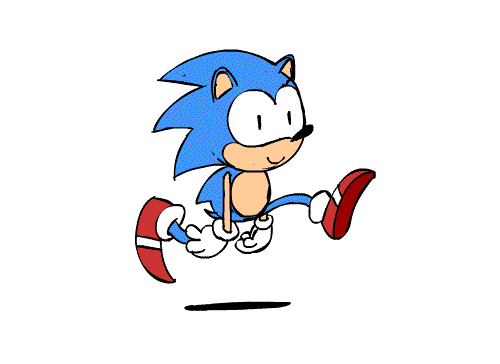 PLACE THIS ORDER OR A SIMILAR ORDER WITH US TODAY AND GET A PERFECT SCORE!!!
---