This paper covers a self assessment and evaluation of my leadership portfolio using different approaches and giving detailed interpretation of the approaches. Though there are many suppositions describing leadership portfolio, this paper will adopt Kramen (2005) theory that perceives leadership portfolio as "a collection of materials (such as papers, articles, certificates, projects, letters, lesson plans, pictures, audio and/or video tapes, work samples, test scores, and/or others) that have been specifically selected for a particular purpose or need" ( p. 1).
The assignment covers two parts. The first section covers the assessment of four of my leadership styles in which I have filled sample questionnaires which commonly accompany the leadership theories being assessed. The theories that I have considered are: situational approach, path goal theory, leader member exchange theory and the transformational leadership. To support the generalization made in the assessment various relevant references have been used.
The second part of the assignment covers goal setting and action planning. This section also identifies and offer solutions to improve weaknesses pertaining to my personality and leadership skills. Again, relevant literatures have been used to support generalizations made in this section.
Generally, using police leadership as an example of criminal justice leadership, this paper has critically analyzed various competences and skills required in the field. To sum-up the essay, the paper has also covered pertinent issues touching on how well I am prepared (personal and professional skills) for the police leadership considering my strengths, weaknesses from my leadership portfolio as well as possible further professional development opportunities in the context of the chosen police leadership.
Part I
This part dwells on the assessment of various leadership styles (theories). Precisely, the section covers four different leadership assessment theories as shown below. In each theory, there is a relevant assessment questionnaire that has been completed and given the deduction of the scores for the traits being considered on my leadership portfolio. The main purpose is to complete leadership instruments which I have covered alongside with the theory.
Path goal theory
This theory is used as a complex set with theoretical assumptions to help develop new theories of leadership and it is applied hand in hand with the Path-Goal questionnaire which "…illustrates one of the questionnaires that has been useful in measuring and learning about important aspects of path-goal leadership" (Northouse, 2001 p.136 ). It comes with twenty questions which are rated in a scale of 1-7. The questionnaire gathers information about the participative, supportive, directive and achievement oriented leader's traits. The outcomes of the various scores reveals weak and strong styles of a leader not to forget the relative importance placed in each style.
In my leadership portfolio, I have competitively awarded myself various scores which will be used to determine how I fare on in the four leadership aspects that the Path-Goal leadership questionnaire reveals.
Path-Goal Leadership Questionnaire
Week
Theory
Result of questionnaire
5

Path-goal

 

 

1.      I let subordinates know what is expected of them: 6

2.      I maintain a friendly working relationship with subordinates: 7

3.      I consult with subordinates when facing a problem: 5

4.      I listen receptively to subordinates' ideas and suggestions.:6

5.      I inform subordinates about what needs to be done and how it needs to be done: 7

6.      I let subordinates know that I expect them to perform at their highest level:5

7.      I act without consulting my subordinates:4

8.      I do little things to make it pleasant to be a member of the group:5

9.      I ask subordinates to follow standard rules and regulations:5

10.  I set goals for subordinates' performance that are quite challenging:6

11.  I say things that hurt subordinates' personal feelings:3

12.  I ask for suggestions from subordinates concerning how to carry out assignments:5

13.  I encourage continual improvement in subordinates' performance:3

14.  I explain the level of performance that is expected of subordinates:6

15.  I help subordinates overcome problems that stop them from carrying out their tasks:5

16.  I show that I have doubts about their ability to meet most objectives: 2

17.  I ask subordinates for suggestions on what assignments should be made:5

18.  I give vague explanations of what is expected of subordinates on the job: 2

19.  I consistently set challenging goals for subordinates to attain:6

20.  I behave in a manner that is thoughtful of subordinates' personal needs: 5
In reference to the data provided by Northouse (2001, p.145) for directive style my score is 30 points. This is quite a high score thus it is clear that this one of my strong areas. Moving on to the supportive style, I scored 26 points which reflects an average score. This trend repeats itself in the participative leadership where I scored 25 points. Finally, moving onto the achievement oriented aspect my score was 25 which is a high score.
Drawing from these scores it can be clearly seen that:  I am indeed a good leader. A leader who is more directive and achievement oriented. Whereas I scored an average score in participation and supportive areas of leadership the other two areas reflects good scores which works to towards making my total scores a strong one.
Multifactor Leadership Questionnaires:
The Multifactor Leadership Questionnaire popularly known as MLQ has several questions divided into two sets, one to be filled by the leaders themselves while other can be filled by an associate, for example, an employee (follower). The MLQ measures leadership skills for the transformational, transactional leaders and passive leaders. The MLQ is based on:
"seven areas: Idealized influence (charisma), inspirational motivation, Intellectual stimulation, Individualized consideration, contingent reward, management-by-exception, and laissez-fair" Northouse, 2001, p.200).
Even so, for the purpose of this assessment, only one area will be considered – the one that I will be filling as the leader. The table bellow contains my personal MLQ-7X. As it will be seen, I have not awarded myself low marks.
Week
Theory
Result of questionnaire

6

Transformational

 

 

 

 

 

 

 

 

Transactional

 

 

Passive

 

 

Self Rating Scale: 0-4

Idealized influence (Attributes): I go beyond self interest for the good of group: 4

Idealized influence(Behaviours):I consider the moral and ethic consequences of a decision: 3

Inspirational Motivation: I talk optimistically about the future:3

Intellectual stimulation: I re-examine critical assumptions to see whether they are appropriate:4

Individualized consideration: I help other to develop their strengths: 4

Contingent reward: I make clear what one can expect to receive when performance goals are achieve: 3

Management by Exception: Active: I keep track of all mistakes: 2

Management by Exception: Passive -I  wait for things to go wrong before taking action: 2

Laissez-faire: I avoid making decisions: 2
Looking at the scores I have honestly awarded myself, it is clearly visible that I am a transformational leader. Since as Northouse (2001) asserts transformational leadership is all bout being "able to inspire followers to accomplish great things" (p.200), my high score in the individualized considerations is a clear evidence for this conclusion. Moreover, as Gupta (2004) opines, a transformational leader has a role of "providing the subordinates emotional support and inspirational talks and enhancing their productivity" (p.7). even so, it is can be seen that may scores were not that excellent in decision making processes particularly based on the fact that I does not take a very active role. Nevertheless, it can be argued that this is a weakness that is occasioned by my transformational leadership scenario.
Situational Approach Theory
This theory is based on the fact that part of leadership responsibilities entails encountering different leadership situations. Ideally, as a leader in the police force I sometimes come across various situations where I am expected to make decisions and from those decisions others are able to assess my leadership qualities. In the police force it is common to be faced by challenging situations which demands making of choices and decisions based on the nature and scope of the scenarios at hand. Tellingly, these situations also accord me the opportunity to evaluate the kind of leader I am. Based on Northouse (2001) it can be opined that situational leadership is two pronged, it is "composed of both a directive and a supportive dimension and that each has to be applied appropriately in a given situation" (p. 89).
In my portfolio I have considered three leadership situations and from them I have presented the answers I would have made in the face of such situations. Inferences of my strengths and weaknesses come out clearly from the scores I have gained.  The questions used have been Adapted from the Situational Leader Questionnaire attachment presented in the indices section in Kenneth (1988).
Situational Leadership Questionnaire
Your staffs have not been responding to your friendly conversation and obvious concern for their welfare. Their performance is declining rapidly.  You would:
Emphasize the use of the standard procedures and the necessity for task accomplishment
Make yourself available for discussion but do not push your involvement
Talk to them and then set goal objectives
Intentionally do not intervene
Development D4 Level Action C
The observable performance of your team is increasing. You have been making sure that all members are aware of their responsibilities and the standards expected.  You would:
Engage in friendly exchange but continue to make sure that all members are aware of their responsibilities and standards of performance
Take no definite action
Do what you can to make the team to feel important and involved
Emphasize the importance of deadlines and tasks
Development D3 Level Action A
Members of your team are unable to solve a problem themselves. You have normally left them alone.  Group performance and interpersonal relationships have been good.  You would:
Involve the team and together engage in problem solving
Let the team work it out
Act quickly and firmly to correct and redirect
Encourage the group to work on the problem and be supportive
Development D3 Level Action D
From the above presentation the following interpretations can be made. The first two sections of the questionnaire indicate that I have a high level of directing and supporting leadership traits with a propensity for high development. This is quite desirable. However, in situation three I have shown higher supportive traits than directive traits thus I have better in supporting my followers than directing them.
Leader member exchange theory,
According to Krishnan (2005) leader member exchange theory is two-way, it focuses "on the on the dyadic relationship be­tween leader and follower" (p.15). The theory offers ways on how leaders could improve their leadership styles as it tells them to view their leadership styles from a relationship standpoint. In my leadership portfolio I have used the LMX 7X questionnaire which has seven characteristics relating to my followers and my score are as follows:
Do you know where you stand with your follower and do you usually know how satisfied your follower is with what you do?: 4
How well does your follower understand your job problem and needs?:3
How well does your follower recognize your potential?:4
Regardless of how much formal authority your follower has built in his or her position, what are the chances that your follower would use his or her power to help solve a problem in your work?: 4
Again regardless of the amount of formal authority your follower has, what chances that he or she would "bail you out" at his or her expense?: 3
I have enough confidence in my follower that I would defend and justify his or her decision if he or she we not present to do so?: 3
How would you characterize your working relationship with your follower?: 5
My total score from the above is 26, which is no doubt a high score particularly going by the following scoring interpretation that "…high = 25-29…score in the upper ranges indicate stronger, higher-quality leader member exchanges" (Northouse, 2001, p.166). Even so, this score is not the highest score as shown in the questionnaire. As such, I should work on improving my relationship with my subordinates so as to make me a better leader.
Part II
In this part I have taken the police leadership as a part of criminal justice leadership. This part will cover the various skills, competencies and characteristics of a police leader as important tools and guidelines that will help me in goal setting and action planning. Finally, the section will also cover a summary on my individual abilities with close reference to the leadership strengths and abilities presented in the leadership portfolio presented above.
My police leadership goal is being a "transformational police leader" who is quite supportive to both the subordinates as well as the entire community at large. This noble goal is based on the notion that a transformational leader is one who "broaden and elevate the interests of their employees … [and/or followers], generate awareness and acceptance of the purposes and the mission of the group and … [that] they stir their employees to look beyond their own self-interest for the … [betterment] of the group" (Bass, 1990, p. 2). This will be quite possible owing to my good traits in transformational, directing and supportive traits highlighted in the preceding section above.
According to homeland online report, an effective police leader is one who is capable of "being committed to achieving a high quality service to the community and to supporting staff to achieve this" (Dobby, 2004, p.13). This is not all, the report further goes on to give the following description as befitting a police leader "displaying high personal and professional standards and challenging poor behavior while enabling, valuing and developing staff, having relevant knowledge and skills (p.13). This should give a glimpse of the skills as well as competences of a police leader.
So as to achieve the above requirements of a police leader, I should be able to ensure that all the members of the team adhere to these noble goals. Ideally, to achieve high quality services it requires one to be achievement oriented. Tellingly, this is a trait I possess, as can be easily revealed from the Path-Goal leadership assessment presented in the first part. Even so, I still need to make it better through practicing, taking a professional part-time course to enhance my leadership skills particularly in the areas of interpersonal relationships as well as being task and achievement-oriented.  Together with the transformational leadership traits these traits will definitely enable me realize my goal as a dedicated leader always willing to communicate with my subordinates and help them visualize this noble goal.
Conclusion
From the skills as well as competences of a police leader, it is clear that the leader has to value his followers. From my assessment of leadership style especially the "leader member exchange questionnaire scores", it is clear that my skills match well in respect to what a police officer requires. Precisely, going by the notion that "…valuing … [the] people [you lead] is of utmost importance to any leader [and that] leaders are bound by duty, respect, and integrity to put the needs of his/her subordinates before their own" it is clear that my personal as well as professional skills meets the specifications of a police office (McDonald, 2010, p. 8)
In extension, it has been established that leaders in the police forces are expected to be prepared all the time and most importantly should exhibit the capacity to solve problems in a wide range of scenarios. In this regard, the situational leadership self assessment has given me a high score in making decisions that are both directive and supportive. This is an illustration of the kind of special abilities I will impart as a leader in the police forces. Though I did not score high marks in the passive leadership skills, I had "somewhat average" skills. This points out to the fact that I should be more actively involved in decision making processes.
In order to successfully meet my leadership goal, I have come up with the following leadership mission statement: "To effectively lead a competent and dynamic police force, that will work with unity of purpose toward ensuring excellent service delivery and justice for all society members with fairness, equity and integrity as its main pillars."
In trying to achieve the above stated mission, I have developed the following guidelines which will be used so as to help members of the police force to work more efficiently and in line with the mission:
Encourage teamwork development in the entire police force under my area of jurisdiction.
Hold training session which will geared at service delivery improvement.
Inculcate the mission application in recruitment and training of new members joining the police force so as to ensure they are compliant with the mission.
Create an environment that will enable pro-activity within the force as this emanates from leadership that trusts all the participants.
Holding the values of transformational leadership and being supportive to entire team will surely chart the way forward toward success in this area of jurisdiction. Conclusively, it is my hope that everyone in my jurisdiction will endeavor to work within the provisions of the mission statement particularly in enhancing unity of purpose in executing the core mandates.
References
Bass, M. B, (1985). Leadership and Performance beyond Expectations.  New York: Free Press.
Blanchard, H. K, & Hersey, P. (1988). Management and Organizational Behavior. NJ: Prentice – Hall.
Dobby, J. Anscombe, J, Tuffin, R. (2004) Police leadership: expectations and impact: Home Office Online Report.
Gupta, V. and Krishnan, V. R.(2004)  Impact of Socialization on Transformational Leadership: Role of Leader Member Exchange: South Asian Journal of Management, 11(3), 7-20.
Kramen, M. Benjamin K. (2005).  Developing Your Leadership Portfolio. U.S.A : California state university.
McDonald, P.  The Blind Side Drama, E-mail [email protected] . Studio: Warner Bros.
Northouse, P. G. (2001). Leadership Theory and Practice. Thousand Oaks, CA: Sage Publications, Inc.
Venkat, R. & Krishnan, V.R. (2005). Leader-Member Exchange, Transformational Leadership, and Value System: BO Electronic Journal of Business Ethics and Organization Studiesol. 10, No. 1.
---
Are you busy and do not have time to handle your assignment? Are you scared that your paper will not make the grade? Do you have responsibilities that may hinder you from turning in your assignment on time? Are you tired and can barely handle your assignment? Are your grades inconsistent?
Whichever your reason is, it is valid! You can get professional academic help from our service at affordable rates. We have a team of professional academic writers who can handle all your assignments.
Plagiarism free papers
Timely delivery
Any deadline
Skilled, Experienced Native English Writers
Subject-relevant academic writer
Adherence to paper instructions
Ability to tackle bulk assignments
Reasonable prices
24/7 Customer Support
Get superb grades consistently
Online Academic Help With Different Subjects
Literature
Students barely have time to read. We got you! Have your literature essay or book review written without having the hassle of reading the book. You can get your literature paper custom-written for you by our literature specialists.
Finance
Do you struggle with finance? No need to torture yourself if finance is not your cup of tea. You can order your finance paper from our academic writing service and get 100% original work from competent finance experts.
Computer science
Computer science is a tough subject. Fortunately, our computer science experts are up to the match. No need to stress and have sleepless nights. Our academic writers will tackle all your computer science assignments and deliver them on time. Let us handle all your python, java, ruby, JavaScript, php , C+ assignments!
Psychology
While psychology may be an interesting subject, you may lack sufficient time to handle your assignments. Don't despair; by using our academic writing service, you can be assured of perfect grades. Moreover, your grades will be consistent.
Engineering
Engineering is quite a demanding subject. Students face a lot of pressure and barely have enough time to do what they love to do. Our academic writing service got you covered! Our engineering specialists follow the paper instructions and ensure timely delivery of the paper.
Nursing
In the nursing course, you may have difficulties with literature reviews, annotated bibliographies, critical essays, and other assignments. Our nursing assignment writers will offer you professional nursing paper help at low prices.
Sociology
Truth be told, sociology papers can be quite exhausting. Our academic writing service relieves you of fatigue, pressure, and stress. You can relax and have peace of mind as our academic writers handle your sociology assignment.
Business
We take pride in having some of the best business writers in the industry. Our business writers have a lot of experience in the field. They are reliable, and you can be assured of a high-grade paper. They are able to handle business papers of any subject, length, deadline, and difficulty!
Statistics
We boast of having some of the most experienced statistics experts in the industry. Our statistics experts have diverse skills, expertise, and knowledge to handle any kind of assignment. They have access to all kinds of software to get your assignment done.
Law
Writing a law essay may prove to be an insurmountable obstacle, especially when you need to know the peculiarities of the legislative framework. Take advantage of our top-notch law specialists and get superb grades and 100% satisfaction.
What discipline/subjects do you deal in?
We have highlighted some of the most popular subjects we handle above. Those are just a tip of the iceberg. We deal in all academic disciplines since our writers are as diverse. They have been drawn from across all disciplines, and orders are assigned to those writers believed to be the best in the field. In a nutshell, there is no task we cannot handle; all you need to do is place your order with us. As long as your instructions are clear, just trust we shall deliver irrespective of the discipline.
Are your writers competent enough to handle my paper?
Our essay writers are graduates with bachelor's, masters, Ph.D., and doctorate degrees in various subjects. The minimum requirement to be an essay writer with our essay writing service is to have a college degree. All our academic writers have a minimum of two years of academic writing. We have a stringent recruitment process to ensure that we get only the most competent essay writers in the industry. We also ensure that the writers are handsomely compensated for their value. The majority of our writers are native English speakers. As such, the fluency of language and grammar is impeccable.
What if I don't like the paper?
There is a very low likelihood that you won't like the paper.
Reasons being:
When assigning your order, we match the paper's discipline with the writer's field/specialization. Since all our writers are graduates, we match the paper's subject with the field the writer studied. For instance, if it's a nursing paper, only a nursing graduate and writer will handle it. Furthermore, all our writers have academic writing experience and top-notch research skills.
We have a quality assurance that reviews the paper before it gets to you. As such, we ensure that you get a paper that meets the required standard and will most definitely make the grade.
In the event that you don't like your paper:
The writer will revise the paper up to your pleasing. You have unlimited revisions. You simply need to highlight what specifically you don't like about the paper, and the writer will make the amendments. The paper will be revised until you are satisfied. Revisions are free of charge
We will have a different writer write the paper from scratch.
Last resort, if the above does not work, we will refund your money.
Will the professor find out I didn't write the paper myself?
Not at all. All papers are written from scratch. There is no way your tutor or instructor will realize that you did not write the paper yourself. In fact, we recommend using our assignment help services for consistent results.
What if the paper is plagiarized?
We check all papers for plagiarism before we submit them. We use powerful plagiarism checking software such as SafeAssign, LopesWrite, and Turnitin. We also upload the plagiarism report so that you can review it. We understand that plagiarism is academic suicide. We would not take the risk of submitting plagiarized work and jeopardize your academic journey. Furthermore, we do not sell or use prewritten papers, and each paper is written from scratch.
When will I get my paper?
You determine when you get the paper by setting the deadline when placing the order. All papers are delivered within the deadline. We are well aware that we operate in a time-sensitive industry. As such, we have laid out strategies to ensure that the client receives the paper on time and they never miss the deadline. We understand that papers that are submitted late have some points deducted. We do not want you to miss any points due to late submission. We work on beating deadlines by huge margins in order to ensure that you have ample time to review the paper before you submit it.
Will anyone find out that I used your services?
We have a privacy and confidentiality policy that guides our work. We NEVER share any customer information with third parties. Noone will ever know that you used our assignment help services. It's only between you and us. We are bound by our policies to protect the customer's identity and information. All your information, such as your names, phone number, email, order information, and so on, are protected. We have robust security systems that ensure that your data is protected. Hacking our systems is close to impossible, and it has never happened.
How our Assignment  Help Service Works
You fill all the paper instructions in the order form. Make sure you include all the helpful materials so that our academic writers can deliver the perfect paper. It will also help to eliminate unnecessary revisions.
2.      Pay for the order
Proceed to pay for the paper so that it can be assigned to one of our expert academic writers. The paper subject is matched with the writer's area of specialization.
3.      Track the progress
You communicate with the writer and know about the progress of the paper. The client can ask the writer for drafts of the paper. The client can upload extra material and include additional instructions from the lecturer. Receive a paper.
4.      Download the paper
The paper is sent to your email and uploaded to your personal account. You also get a plagiarism report attached to your paper.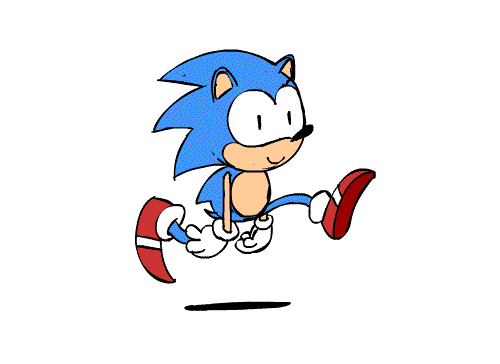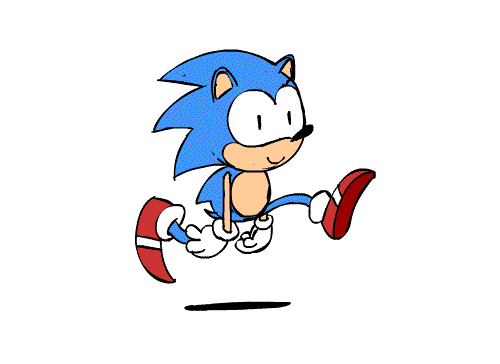 PLACE THIS ORDER OR A SIMILAR ORDER WITH US TODAY AND GET A PERFECT SCORE!!!
---