Table of Contents
Discretionary Effort and Employee Engagement 9
Organizations should focus on people issues that impact upon its service-profit-chain with the intention of instigating change for the better. This paper investigates what Citibank ought to do in order to realize authentic competitive advantage through employee attitudes and skills. This paper will also seek to establish the relationship between indisputably engaged employees and beyond average profits. With the contemporary business, milieu becoming expansive and consumers being offered greater choices, the present day's clientele demand superior value and will only continue being loyal if they are wholly satisfied. In today's dynamic business environment, where the Internet has considerably minimized the barriers to entry for numerous industries, the capability to build and maintain a competitive advantage becomes increasingly intricate for organizations. In view of extremely competitive markets as well as shifting buyer behaviours, brought about by increased utilization of Internet media, organizations require recognizing that it is no longer adequate to have barely satisfied clientele.
Extensive research has demonstrated that, in markets where the competition is severe, there is a remarkable difference amid the loyalty of barely satisfied and wholly satisfied clientele in terms of monetary gains. In view of a high degree of competition in the American retail sector, organizations ought to raise the degree of client satisfaction from barely satisfied to wholly satisfied in order to secure the requisite customer loyalty and create greater long-term economic performance. Consumer procurement behavior reveals that barely satisfying clientele who hold freedom of preference is not sufficient to secure their loyalty. Wholly satisfied clientele are the only truthfully loyal customers (Woodruffe 2006, p. 6).
Realizing this competitive advantage by means of better-quality customer responsiveness, however, is not simply an issue of the deliverance of the same value or through differentiating founded on price (Brooks 2005, p. 50). Securing loyal and wholly satisfied customers by means of delivering better-quality customer service necessitates engaged employees that are both intellectually and emotionally loyal to the organization. Only engaged human resources exert the requisite levels of discretionary endeavor that achieves loyal customers.
Generating and managing a milieu where employees display high levels of discretionary endeavor in their jobs pose numerous managerial implications. Discretionary endeavor implies the extra effort that engaged employees are enthusiastic to provide. Up to 40% of employee endeavor is discretionary. This however depends on the degree of engagement. This paper outlines and discusses service-profit-chain whereby, a strong and direct relationship between financial performance and employee engagement instigates change for the better. In order to bring the subject matter into perspective, this paper will discuss the challenges and issues that surround employee engagement and discretionary endeavor at the same time as it highlights on the best practices.
According to Cross and Silvestro (2000, p.36), engagement has a significant influence on employees' objectives to continue working in an organization. Research has sustained the reality that employee turnover is a credible indicator of employee satisfaction. Therefore, organizations require paying substantial interest to managing turnover by means of engaging their employees, with the intention of managing customer satisfaction.
The service profit chain
The service-profit chain (SPC) is a structure for connecting service operations, customer assessments, and employee assessments, and to an organization's profitability. The SPC offers an integrative structure for understanding how an organization's operational investments into the service operations are correlated to customer behaviors and perceptions, and how these convert into profits. For an organization, it offers much needed direction about the intricate interrelationships between customer perceptions, operational investments, as well as the bottom line (Brooks 2005, p. 41).
According to Pritchard and Silvestro's (2005, p. 125), putting into practice the SPC is a persistent problem amongst the majority of service firms, and numerous efforts have been made to mold various facets of the SPC. The service-profit-chain is a widely acknowledged model that explains the sustainable competitiveness realized by organizations which possess an engaged workforce. This model suggests that profitability and growth are anchored in loyal customers who are wholly satisfied with the perceived worth of the service they obtain. The service value is approximately at all times only generated by engaged employees that demonstrate a high degree of discretionary effort since they benefit from the quality of work life that the organization provides (Hostage 2001, p. 81).
Quality of work life may be defined by the favorable environments and conditions of a workplace that promote and support employee satisfaction through guaranteeing that rewards, including meaningful work, promotion, compensation, development, and recognition meet or surpass their expectations. According to Heskett et al (1997, p. 25) high quality of work life should produce committed, satisfied, as well as productive employees who in turn should ignite a chain effect that leads to an organizations profitability and growth. Fundamentally, the service-profit chain hypothesizes that the loyalty and satisfaction of engaged employees transforms into customer loyalty and satisfaction, which sequentially creates enhanced business performance.  Figure 1. The service profit chain
Heskett et al. (1997) carried out studies that gathered empirical evidence from twenty large organizations. The studies gave support and credibility to several of the relationships in the chain, particularly the link between customer and employee satisfaction. Nevertheless, it was not until the investigative study carried out by Cross and Silvestro (2000) that focused on the strength of the linkages, that organizations were subjected to an investigation of all of the relationships in the service-profit chain. The whole model was applied to a leading grocery retailer in the UK's in order to question the fundamental postulation of the service-profit chain. This was that engaged employees sequentially create customer loyalty and satisfaction. The results revealed definite and real correlations between customer loyalty, customer satisfaction, service value, productivity, internal service quality, profit, and output quality.
Another independent study carried out by Lau (2002) investigated a section of the Heskett et al.'s model. The Lau's research did not endeavor to present any statistical evidence for the purposes of validating every individual linkage; but instead it investigated the direct linkage connecting quality of work life, and performance in growth as well as profitability. This is a surrogate for engaged employees in regard to the service-profit chain model. The research conducted by Lau specified that, engaged employees, and quality of work life had a momentous influence on profitability and growth. The research contrasted the performance of organizations with a repute of high quality of work life against a control cluster of S&P 500 companies. The research outcomes demonstrated that the organizations with a repute of high quality of work life indeed experienced higher growth rates in comparison to the control cluster of S&P 500 companies. The results also revealed that, these disparities are statistically important. Generally, the organizations that have engaged employees experience an average growth rate in sales in the range of 23.1%, while control cluster companies experienced merely 14.5%. The discrepancies suggested that the organizations with repute of high quality of work life were growing close to 60% faster in comparison to the control cluster of S&P500 companies (Lau 2002, p. 23). Additionally, the organizations with repute of high quality of work life experienced 7.9% growth per annum for their Return on Assets (ROA), while the control cluster of S&P500 companies experienced only a 3.7% growth. This discrepancy indicated that profitability in organizations with quality work life was growing more 200% above the companies in the control cluster of S&P500 companies. This research provides great support to Heskett et al.'s concept that postulates that quality of work life, that develops engaged human resources, generates a chain effect that brings about increased profitability and growth.
A research carried out by Pritchard and Silvestro's (2005) investigating the service-profit chain endeavored to test the relationship between customer perceptions and behavior, employee perceptions and performance, as well as financial performance. The research was based on a home improvement store chain in the UK. Measures on the linkages between every one of the variables in the service-profit chain were gathered and scrutinized through the use of the Pearson's correlation coefficient. According to Pritchard and Silvestro's (2005, p. 130), the outcomes indicated that, service quality and value were positively correlated with employee satisfaction. This finding suggested that, human resources that are loyal and committed demonstrate higher degree of discretionary effort, considering that engaged employees generate higher degree of service value.
It is essential to note that, the research found that service value was robustly positively correlated with customer loyalty and satisfaction. In addition, stores that demonstrated the highest levels of loyalty were found also to generate the greatest perceived service value. The finding supports and validates the central postulation of the model. This means that the quality of work life produces engaged employees, which sequentially promotes loyal and satisfied customer. Consequently, this translates into profitability and growth. The most noteworthy finding of the research was the strong positive relationship between growth and employee satisfaction. This suggests that the empowerment of employees and the establishment of a positive working milieu will produce financial benefits (Pritchard & Silvestro 2005, p. 135).
In wrapping up, it would be deficient of any argument in regard to the service-profit chain to disregard some potential cautions to Heskett et al.'s (1997) research as well as findings. Of primary consideration would be the danger that a full focus on the service-profit chain to the omission of all else may hamper managements understanding of every complexity of the performance. Any generic model requires being adapted to take into consideration company size, trading conditions, and industry (Valarie 2003, p. 65)
Nevertheless, what is evident is that studies have demonstrated numerous important performance linkages connecting variables in the service-profit chain model by Heskett et al (1997). The studies have also sensitized on the significance of promoting cooperative initiatives between employers and employees. These partnership interactions have been depicted as having dramatic influence in improving competitiveness and financial performance. This demonstrates the value fostering partnership linkages between employees and the organization's management.
Discretionary Effort and Employee Engagement
The employee-customer profit chain theory was initially developed in the 1990s. This theory continues being a standard for evaluating organizational performance in modern day management. The theory postulates that employee attitudes bear direct impact the company's bottom line. The theory specifically focuses on the chain reaction in regard to employee behavior and its impact on customer behavior, which consequently impacts financial performance. According to Norman and Ramirez (2000, p. 61), a meta-analysis carried out by the Gallup Organization found out that that the most lucrative divisions in organizations are those which have the human resources doing what they are best at, with persons they like, as well as with a well-built sense of psychological possession for the results of their work. Employee engagement, meaning where human resources are intellectually and emotionally dedicated to the organization, is a noteworthy predictor of desirable organizational outcomes. These desirable outcomes include customer satisfaction, retention, profitability, and productivity. With vast empirical verification of employee engagement that leads to desirable organizational results, organizations require to recognize the value of generating and sustaining employee engagement.
Corporate Executive Board (2004) carried out a survey of approximately 50,000 employees in 59 organizations globally. The study revealed that, employee engagement plays a considerable role in the degree of discretionary effort demonstrated by employees as well as their intention to stay with their organization. As depicted in figures 3 and 4 below, the engaged employees exhibit up to 57% increased discretionary effort as well as up to 87% decrease in the desire to depart from the company.
Figure 3. Influence of engagement on the likelihood of departure
Source: Corporate Executive Board, 2004
Figure 4. Influence of engagement on the discretionary effort
Source: Corporate Executive Board, 2004
According to Lau (2000, p.22), with the remarkable influence that engaged employees have on the financial performance and growth, clearly established by the service-profit chain, it is evident why employees and the manner by which they are managed deserve increased consideration. Particularly, American retailers who are experiencing progressively more competitive markets should start investing critically in their foundational assets. These foundational assets are human resources. Human resources play a fundamental role in an organization's transformation. Motivating the human resources to put in their best knowledge and ability to work requires nurturing and clear policies. However, usually the management fails to provide adequate quality work life.
Organizations should understand that the involvement and development they provide to their human resources will make them extra valuable, and also a powerful inducement for them to remain in the organization (Woodruffe 2006, p. 3). Evidently there is constantly the risk that employees may leave, and hence take with them the new skills. However, management needs to recognize that human resources are increasingly inclined to leave the organization if they are denied development.  Finding ways for employees to want to do on working at an organization is fundamental to generating an engaged human resource. Engaging talented human resources should be of highest value since they are the people who will keep the customers completely loyal and satisfied.
How to achieve it
Monetary benefits are characteristically not the most important contributing aspect to employee loyalty or satisfaction. However, it plays a considerable role in realizing the same. Woodruffe, (2006, p. 4), suggests that the principal factors for employee engagement and commitment are normally non-financial. A synopsis of best practice for engaging and retaining employees stipulates that, the key is the ability to implement an all-inclusive strategy, and capability to measure and correct every component in terms of its contribution towards improved profitability (Silvestro 2001, p. 240).  The five points below provide the most appropriate way in which the organization would achieve this.
Providing the employees with the feeling of executing challenging and useful tasks. Employees who that experience worthlessness or meaninglessness in their jobs are increasingly more probable to leave an organization.
Offering genuine commitment and trust to employees. Affective commitment and trust is imperative in building relationships. Human resources that sense trust from the management are increasingly liable to feel helpful and are increasingly probable to bestow loyalty to an organization.
Offering development opportunities as well as good training. Human resources that are undeveloped are increasingly probable to leave an organization.
Rewarding and recognizing. Human resources like to be recognized and valued.
Implementing strategies that encourage positive workplace relationships. Human resources that have good relationships amongst themselves as well with the management are increasingly loyal than those who do not.
Lau (2000, p.63) posits that while these are effective foundations for engaging employees, these resolutions are only a start. Realizing an engaged workface is usually not an easy charge. It necessitates the efforts and commitment of management, and a legitimate passion for their staff as well as customers (Valarie 2003, p. 90)
Recommendations
The foundation is an obligation on behalf of management to put into practice a long-term strategy whose core focus is on its customers and staff.  According to Norman and Ramirez (2000, p. 67), what is requisite is a genuine enthusiasm for both customers and staff, which is sustained by specific practices.
Figure 5. Retail Linkages
In figure 5, the interrelationships between customers, employees, and management are marked A, B and C. Conventionally organizations usually place their focus on the relationships A and B. Relationship C is normally ignored as organizations fail to identify the significance of involving and developing their staff. However, according to Lau (2000, p.75) as research has demonstrated, fostering a partnership linkage between employees and management produces momentous benefits in terms of financial growth and performance. In my opinion, experience shows that so as to be at π and realize increased growth and profits, the organization needs to compute, manage and continuously improve these interactions. There is an intelligent chain to the correct practices and events. Everything begins with diagnosis, whereby a process is designed to figure out where the organization is with a clear view in terms of where the organization needs to be. Subsequently, specific recommendations in relation to recruitment solutions, procedural and policy structures, auditing and measuring tools, service and sales models, as well as feedback mechanisms may be prepared in order to develop a comprehensive program design (Silvestro 2001, p. 251).
Planning of the process of implementation follows after the recommendations. The beliefs, vision, as well as practices of management,  should be appraised and realigned, to be employee and customer-centric. The best performing employees are acknowledged and nominated, once a customized procedure is developed, a launching strategy is established. In order for the implementation phase to be effective, it is critical that communication is available throughout the entire process. In this regard, it is essential to understand and develop the attitude of the employees. Attitude reviews are used constantly to provide comparisons and append valuable insight (Hostage 2001, p. 90).
The s rollout strategy's performance needs to be constantly evaluated and reviewed to detect which areas require modification and what may not be working. The management as well as the staff requires being involved in the process to identify which components of the process require improvement. According to (Woodruffe 2006, p. 9), external and internal marketing requires to be evaluated to guarantee that the two are congruent. The human resources need to be suitably recognized and awarded. To sustain this strategy the management and employees should be fully dedicated. The power of this dedication is ultimately demonstrated when the organization uses its employee linkages as a powerful public relations tool and a focal point for its executives' contact with the media.
Figure 6. The employee-customer-profit chain
Source: Cross and Silvestro (2000, p.45).
As shown in figure 6, the organization ought to implement the service-profit chain concept and adapt it to generate a range of measures, tools, training interventions, as well as management practices that would give it an intelligent implementation approach. The parts in grey represent the areas that would be statistically computed and are utilized as the fundamental drivers of growth. The parts in white represent the areas that would be developed and evaluated by means of other forms of data capture.
Citibank ought to recognize that it requires generating a compelling workplace, prior to any of the mentioned initiatives driving service levels that generate above average profitability and growth in the industry. It is essential to mention that in order for Citibank to benefit from the people issues that impact upon its service-profit-chain, it must implement the recommendation of this paper.
References
Brooks, P 2005, "Why Loyal Customers and Employees Enhance the Bottom Line", Journal of Quality and Participation, vol. 3, no.2, pp. 41-50.
Corporate Executive Board Company, 2004, Performance and Retention through Employee Engagement, Corporate Executive Board, Melbourne.
Cross, T & Silvestro, P 2000, 'Application of service profit chain in a retail environment", International Journal of Service Industry Management, vol. 5, no. 3, pp. 36- 45.
Heskett, J, Sasser Jr, W & Schlesinger, L 1997, The Service Profit Chain: How Leading Companies Link Profit & Growth to Loyalty, Satisfaction & Value, Free Press, NY.
Hostage, R 2001, "Quality Control in Service Businesses", Harvard Business Review, vol. 21, no. 4, pp. 81-90.
Lau, S 2002, 'Performance & Quality of work life', International Journal of Service Industry Management, vol. 11, no. 5, pp. 22-75.
Norman, F, & Ramirez, T 2000, "Designing an Interactive Strategy", Harvard Business Review vol. 6, no. 2, pp. 61-67.
Pritchard, A & Silvestro, R 2005, 'Applying service profit chain to analyze retail performance", International Journal of Service Industry Management, vol. 15, no. 4, pp. 125- 134.
Silvestro, R 2001, "Applying Service Profit Chain in Retail Environments", International Journal of Service Industry Management, vol. 6, no. 3, pp. 240-251.
Valarie, A 2003, Integrating Customer Focus, Across Organizations, McGraw-Hill, N.Y.
Woodruffe, C 2006, 'The crucial importance of employee engagement', Human Resource Management International Digest, vol. 14, no. 1, pp. 6-9.
---
Are you busy and do not have time to handle your assignment? Are you scared that your paper will not make the grade? Do you have responsibilities that may hinder you from turning in your assignment on time? Are you tired and can barely handle your assignment? Are your grades inconsistent?
Whichever your reason is, it is valid! You can get professional academic help from our service at affordable rates. We have a team of professional academic writers who can handle all your assignments.
Plagiarism free papers
Timely delivery
Any deadline
Skilled, Experienced Native English Writers
Subject-relevant academic writer
Adherence to paper instructions
Ability to tackle bulk assignments
Reasonable prices
24/7 Customer Support
Get superb grades consistently
Online Academic Help With Different Subjects
Literature
Students barely have time to read. We got you! Have your literature essay or book review written without having the hassle of reading the book. You can get your literature paper custom-written for you by our literature specialists.
Finance
Do you struggle with finance? No need to torture yourself if finance is not your cup of tea. You can order your finance paper from our academic writing service and get 100% original work from competent finance experts.
Computer science
Computer science is a tough subject. Fortunately, our computer science experts are up to the match. No need to stress and have sleepless nights. Our academic writers will tackle all your computer science assignments and deliver them on time. Let us handle all your python, java, ruby, JavaScript, php , C+ assignments!
Psychology
While psychology may be an interesting subject, you may lack sufficient time to handle your assignments. Don't despair; by using our academic writing service, you can be assured of perfect grades. Moreover, your grades will be consistent.
Engineering
Engineering is quite a demanding subject. Students face a lot of pressure and barely have enough time to do what they love to do. Our academic writing service got you covered! Our engineering specialists follow the paper instructions and ensure timely delivery of the paper.
Nursing
In the nursing course, you may have difficulties with literature reviews, annotated bibliographies, critical essays, and other assignments. Our nursing assignment writers will offer you professional nursing paper help at low prices.
Sociology
Truth be told, sociology papers can be quite exhausting. Our academic writing service relieves you of fatigue, pressure, and stress. You can relax and have peace of mind as our academic writers handle your sociology assignment.
Business
We take pride in having some of the best business writers in the industry. Our business writers have a lot of experience in the field. They are reliable, and you can be assured of a high-grade paper. They are able to handle business papers of any subject, length, deadline, and difficulty!
Statistics
We boast of having some of the most experienced statistics experts in the industry. Our statistics experts have diverse skills, expertise, and knowledge to handle any kind of assignment. They have access to all kinds of software to get your assignment done.
Law
Writing a law essay may prove to be an insurmountable obstacle, especially when you need to know the peculiarities of the legislative framework. Take advantage of our top-notch law specialists and get superb grades and 100% satisfaction.
What discipline/subjects do you deal in?
We have highlighted some of the most popular subjects we handle above. Those are just a tip of the iceberg. We deal in all academic disciplines since our writers are as diverse. They have been drawn from across all disciplines, and orders are assigned to those writers believed to be the best in the field. In a nutshell, there is no task we cannot handle; all you need to do is place your order with us. As long as your instructions are clear, just trust we shall deliver irrespective of the discipline.
Are your writers competent enough to handle my paper?
Our essay writers are graduates with bachelor's, masters, Ph.D., and doctorate degrees in various subjects. The minimum requirement to be an essay writer with our essay writing service is to have a college degree. All our academic writers have a minimum of two years of academic writing. We have a stringent recruitment process to ensure that we get only the most competent essay writers in the industry. We also ensure that the writers are handsomely compensated for their value. The majority of our writers are native English speakers. As such, the fluency of language and grammar is impeccable.
What if I don't like the paper?
There is a very low likelihood that you won't like the paper.
Reasons being:
When assigning your order, we match the paper's discipline with the writer's field/specialization. Since all our writers are graduates, we match the paper's subject with the field the writer studied. For instance, if it's a nursing paper, only a nursing graduate and writer will handle it. Furthermore, all our writers have academic writing experience and top-notch research skills.
We have a quality assurance that reviews the paper before it gets to you. As such, we ensure that you get a paper that meets the required standard and will most definitely make the grade.
In the event that you don't like your paper:
The writer will revise the paper up to your pleasing. You have unlimited revisions. You simply need to highlight what specifically you don't like about the paper, and the writer will make the amendments. The paper will be revised until you are satisfied. Revisions are free of charge
We will have a different writer write the paper from scratch.
Last resort, if the above does not work, we will refund your money.
Will the professor find out I didn't write the paper myself?
Not at all. All papers are written from scratch. There is no way your tutor or instructor will realize that you did not write the paper yourself. In fact, we recommend using our assignment help services for consistent results.
What if the paper is plagiarized?
We check all papers for plagiarism before we submit them. We use powerful plagiarism checking software such as SafeAssign, LopesWrite, and Turnitin. We also upload the plagiarism report so that you can review it. We understand that plagiarism is academic suicide. We would not take the risk of submitting plagiarized work and jeopardize your academic journey. Furthermore, we do not sell or use prewritten papers, and each paper is written from scratch.
When will I get my paper?
You determine when you get the paper by setting the deadline when placing the order. All papers are delivered within the deadline. We are well aware that we operate in a time-sensitive industry. As such, we have laid out strategies to ensure that the client receives the paper on time and they never miss the deadline. We understand that papers that are submitted late have some points deducted. We do not want you to miss any points due to late submission. We work on beating deadlines by huge margins in order to ensure that you have ample time to review the paper before you submit it.
Will anyone find out that I used your services?
We have a privacy and confidentiality policy that guides our work. We NEVER share any customer information with third parties. Noone will ever know that you used our assignment help services. It's only between you and us. We are bound by our policies to protect the customer's identity and information. All your information, such as your names, phone number, email, order information, and so on, are protected. We have robust security systems that ensure that your data is protected. Hacking our systems is close to impossible, and it has never happened.
How our Assignment  Help Service Works
You fill all the paper instructions in the order form. Make sure you include all the helpful materials so that our academic writers can deliver the perfect paper. It will also help to eliminate unnecessary revisions.
2.      Pay for the order
Proceed to pay for the paper so that it can be assigned to one of our expert academic writers. The paper subject is matched with the writer's area of specialization.
3.      Track the progress
You communicate with the writer and know about the progress of the paper. The client can ask the writer for drafts of the paper. The client can upload extra material and include additional instructions from the lecturer. Receive a paper.
4.      Download the paper
The paper is sent to your email and uploaded to your personal account. You also get a plagiarism report attached to your paper.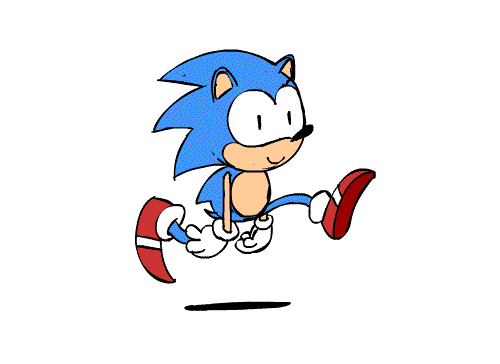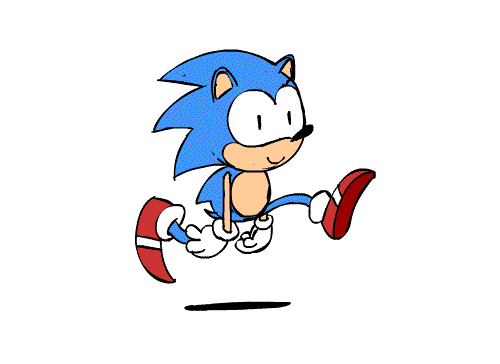 PLACE THIS ORDER OR A SIMILAR ORDER WITH US TODAY AND GET A PERFECT SCORE!!!
---