Zora Neale Hurston's Biography
Their Eyes Were Watching God
Brief introduction of the book
Plot of the Novel
Publications
Websites
Brief Introduction (of the work in general)
In this work we perform an analysis of the book "Their Eyes were watching God" by Zora Neale Hurston's. Our analysis includes the bibliography of the author, a brief introduction of the book, an in-depth plot of the novel, a chapter by chapter analysis of the novel and conclusion on the significance of the novel
Zora Neale Hurston's Biography
Zora Neale Hurston was born on January 7 of 1891 in a little town of Notasulga, Alabama. She was the fifth born of a family of eight children. John, her father was a Baptist preacher, a carpenter and a sharecropper. Her mother was called Lucy and she was a retired schoolteacher. The family relocated to Eatonville, Florida within a year of her birth. It is worth noting that the very first black community that was incorporated in the United States is Eaton. When Zora was thirteen years old (in 1904), her mother passed a way, an event that devastated her. Some time in the same year, Zora's father removed her from school so that she could go and take care of the children of her brother. As a teenager, she was very eager to abandon the responsibility that was in her brother's family. Soon after, she joined a traveling theatre while aged sixteen. She then became a domestic worker in a white household. The lady who she worked for bought her very first book and then organized for her education at the Morgan Academy (presently called Morgan State University ) in the city of Baltimore. In the July of 1918, she graduated. In the proceeding summer, she worked as a manicurist and a waitress prior to gaining enrolment in Howard Prep School. Later on, she attended Howard University. Despite being in Howard for four years, she just managed to graduate with a -year Associates degree. The reason for this is that she spent most of her Howard time writing. She began with a college publication and then moves out to participating actively in writing contests in both newspapers and magazines. Her writing career began in the early 1920s. During the period that the Harlem Renaissance was gaining momentum (1925) she moved to New York City. In New York, she enrolled subsequently, in Barnard College. She studied under Franz Boas who was a very distinguished founder of the anthropology discipline. While still studying at the Barnard College, she got married to Herbert Sheen, her boyfriend from Howard. Their marriage was however short-lived. Upon graduating, she went back to Eatonville, her hometown, to search for story materials to advance her career. She published several titles in the late 1920s and these allowed her to obtain a hefty financial scholarship from her patrons in New York who were mostly wealthy citizens. The epitome of her literary career was between 1930 and 1940s. She finished her graduate education at Columbia and then subsequently managed to publish a total of four novels and a single autobiography. She then got awarded the prestigious Guggenheim Fellowship. She then travelled to the Caribbean and got intrigued by the voodoo practice. This made het to start incorporating elements of supernatural powers into her writings. The white literati in New York acclaimed her work. However, the Black Arts Movement criticized her work. She coined the term "niggerati" for her detractors and claimed that their criticisms were close minded and racial. The mid 1940s saw her writing career falter. She was also arrested and subsequently charged with molestation of a ten-year-old child. She got exonerated but the dent to her public image was permanent. She went into depression as a result of the constant rejection she got from publishers. She then went to Florida in 1950s and cleaned houses there. She then had a string of career changes. She tried being a journalist, librarian as well as substitute teacher.She then became too broke and was hit by a fatal stroke sometime in 1959. She got buried at Fort Pierce, Florida in an unmarked grave.
Their Eyes Were Watching God
Brief introduction of the book
Their Eyes Were Watching God, a book by Zora Neale Hurston is a novel whose primary topic is the gender difference in the roles that are played by men and women in their families. This subject is immediately introduced when the author said that; "Now, women forget all those things they don't want to remember, and remember everything they don't want to forget. The dream is the truth. Then they act and do things accordingly."(Hurston 1986,viii). The story contained in the book is an in-depth detail of three different marriages. It is towards the end of the story that the character, Janie becomes normal and gets a feeling of completeness.
At the time when the book was initially published, it got received acclaim as well as criticism from the Black community (Encyclopaedia Britannica 2011). The criticism was based on the fact that the Blacks felt that the book outrageously portrayed Whites at that particular time as favorable and this was a reinforcement of the various stereotypes of the Black people who were obediently obeying their White masters. Most of the book is however filled with the details of the three marriages that Janie went through with three different men. The story is therefore focused on the relationships that she shared with the three different men.
Janie's first marriage was to a man called Logan and it was not a happy one. The marriage is an arranged one and it was never a smooth sail for Janie. Logan was initially attracted to Janie's beauty but this changed when he started to treat her poorly. This is evident when the author wrote that "A world you share with Logan Killicks is evidently not the same world you will share with Vergible 'Tea Cake' Woods… In these two discreet worlds, you will not even think the same way; a mind trapped with Logan is freed with Tea Cake." (Hurston 1986,xi). The harsh treatment soon sees Janie get out of the relationship only start another one with a second husband. It is worth pointing out that several women are faced with similar situations and are forced to stay in such abusive relationships / marriages for the rest of their miserable lives.
Janie's second husband was called Jody Starks and was entirely different from Logan. He was very smart as well as cunning. Initially, he treated Janie well and she was very happy around him. Their marriage however, deteriorated when Jody acquired wealth and then became very demanding of her. Janie got nothing from her second husband Jody except material things (Hurston 1986, xix). The second marriage showcased a relationship that married couples get stuck into. This type of relationship can be extremely painful for the women. This is because women who get married to some men are usually forced to portray and behave themselves in a manner that they are not used to. Her second husband Jody died and that is when she got a chance to move on with her life. At the time of their marriage Jody made Janie his servant and she would not have been able to get free on her own.
Later on, Janie got to meet her third man, Teacake. They feel in love and then soon got married. Their marriage was a very happy one. Hurston used this third marriage to show to the world how possible it is for men and women to stay in happy marriages together. She pointed out that they key to happy marriage is to respect each other and then let each and every one in the marriage behave as they pleased. Unfortunately, Teacake was bitten by a rapid dog which made him crazy. Janie ended up killing him in self-defense. Their marriage was however a happy one. The views of Hurston on marriage were very modern. This is because, despite the fact that women had to rights. Their civil liberties were equated to those of farm animals. Janie's grandmother used to express this fact by saying that "De nigger woman is de mule uh de world." (Hurston 2007, xi). This therefore indicates that at that particular point in time, very few people thought that women had any form of rights of expressing their feelings to an extent of influencing the opinions and behaviors of their husbands. Hurston however, showed that a man and a woman are able to coexist in harmony if they have respect for each other and refrain from imposing their expectations on each other.
Plot of the Novel
The initial scenario
The novel is about Janie who is a young girl who lives with her grandmother. She is experiences a magical union that takes place between a bear blossom and a bee while in her youth and this compels her to seek true love as a great quest of her life.
Conflict
The sacred notions of love held by Janie are dashed when she is compelled into a marriage that was not based on love and she rushed into a second marriage in order to escape from her first marriage. Janie's first marriage hit the rocks as a result of not having feelings for the man (Logan Killicks).She married Logan Killicks after being pressurized by Nanny. Janie got married to second man Joe Starks but the marriage become terrible for her since Joe was a very jealous man. Joe ordered her around and never allowed her to engage in social interaction such as delivering speech to the townspeople. Joe never allowed Janie to present her opinion. Both marriages were devastating to Janie and therefore her quest for true love became a mirage. She however soldiered on and met her third husband.
Complication
Janie then met her third husband who he considered to be the Mr. Right except or the fact that he was young and therefore probably unreliable. Tea Cake was about 12 years younger tha her and he was not wealthy. Janie was skeptical amd even though he was in love with her for her money. After their marriage, Janie discovered Tea Cake's weaknesses. He gambles with his money and disappeared for several days without offering any explanation. This made Janie to worry too much. The fact that he was an attractive man meant that he was an object of female admiration and attention. Janie therefore was jealous.
The climax
The pride in Tea Cake is revealed when he refused to escape from the hurricane and even got bitten by a rabid dog . His pride prevented him from heeding warning of an eminent hurricane. He decided that they maintain their stay at Everglades until the storm ends. The hurricane, however was extremely strong and created too much danger and chaos. On his quest for higher ground, he got bitten by a rabid dog. Later on, Tea Cake, who was rabid frightened Janie who responded by pointing a gun at Tea cake. Tea Cake also had his gun pointed at her. Tea Cake made accusations against Janie saying she never treated him right and that she was unfaithful. She tried to convince Tea Cake to lower his gun but he failed to lower his gun. His illness was controlling him. Janie is therefore forced to fatally shoot Tea Cake in self-defense.
The suspense
Janie is tried in the court of law for the murder of Tea Cake. Other than being allowed to mourn him in peace, she is brought to trail coincidentally on the same day that he is murdered. She was however set free.
Denouement
Janie leaves Everglade after wrapping up all of her business. She soon buried Tea cake then she went back to her home in Eatonville.
After the trial, Janie buries her beloved Tea Cake and eventually returns home to Eatonville.
Conclusion
While back in her home town, Eatonville, she feels satisfied with her life's adventure. She narrates the story to Phoeby. She however, leant two lessons; that individuals must go out and fully leave their lives and that they must find their God while seeking their lives' quests. The book concludes by Tea cake coming in terms with the death of Tea cake.
Analysis
The novel Their Eyes Were Watching God commences at the end of the story. We initially see Janie at a time when she was already old and had already finalized her life's adventure that she relates by saying she had been "tuh de horizon and back."(Hurston 1937,284).By being "tuh de horizon and back," she realized how personal how her quest was (Kubitschek 1983,113). She then narrated her story to Phoeby. From the start of the book, there is a very important role that is played by language. The book is artistically framed to appear as an act of storytelling than that of writing. This is evident from the fact that even before Janie begins speaking, there are murmurs of her gossips that are heard on the porch. An example being the expression "A mood come alive. Words walking without masters; walking altogether like harmony in a song"( Hurston 1937,2). Throughout the entire book, the control of language is evident as being very important. The initial chapters introduce some of the most important and yet complex roles that are played by both speech and language throughout the entire novel. One of the most dominant aspects of the book that is heavily commented on is the use of split style of narrative by Hurston (Natchez, and Ward 2002, 13). The novels commences with an omniscient voice of a third-person narrator.
Symbolism
The novel has symbolism in certain parts. The moments that Janie had under the pear tree is symbolic of her life experience in terms of sexuality. This is also evident since the moment is reference throughout the entire novel. The experience she had under the pear tree relates to several symbolic themes. The most eminent one is the sexuality at the time of spring. Throughout the entire book, the peer tree is used to denote her emotional and sexual fulfillment. The tree at initially appears to portray the image of the traditional gender stereotypes in which the tree represents the female gender and waits in a passive state for the more male bee which is aggressive to penetrates the blossoms that it bears. Janie is said to have "stretched on her back beneath the pear tree," (Hurston 1937,15) and then she had an experienced which was visionary that came to her in and a voice that she described as "inaudible." Janie said that that the experience could not be experienced in words since it was orgasmic (Davie 1993, 455). Hurston then changes the stereotypical role of females in the society when she said the "the thousand sister calyxes arch to meet the love embrace and the ecstatic shiver of the tree from root to tiniest branch creaming in every blossom and frothing with delight. So this was a marriage! She had been summoned to behold a revelation (Hurston 1937,11).The revelation that she saw was her interpretation of what marriage ought to be. The pollination of the blossom by the bee symbolizes sexual intercourse. Her opinion and though of marriage was something that is filled with lust and love. It then becomes clear that she was deceived by her youthfulness. This opinion soon changed after her marriages to Logan and Starks; these marriages lacked love and lust as she envisioned. This is to say that even though the tree awaits the bee to arrive, the embrace of love has been shown to be reciprocal. It is worth pointing out that from the beginning of the novel, men and women have been shown to be basically different. Janie wants a female identity to act parallel to the male one which she shuns. In the normal world the males and females should complement each other in various ways through a union that is guided by a mutual relationships/marriages. This however proves to be elusive.
The horizon symbolism
The horizon is yet again another symbolism in the novel. This is because the horizon represents wild imagination with endless possibilities; the idea life that was Janie's quest. Horizon also represented the boundary that existed between the normal world and the heavenly Kingdoms of God. This is evident from the phrase "Janie knew that God tore down the old world every evening and built a new one by sun-up. It was wonderful to see it take form with the sun and emerge from the gray dust of its making."This is an indication that what exists beyond the new horizon is never predictable. This is because Janie never knew what to expect of her new husband Jody as well as the new life that Jody offered her. Jody according to Janie is better that Logan who was dull and like a mule. This is because Jody was ambitious and had power. Jody is representative of the masculine power as well as symbol of power and aggression. This is because of his attempts to buy, control as well as have total domination of the world.
This novel has other symbolic statements within its chapters. The color white for example is mentioned in certain parts of the story. The story is about black individual who live in a black community. The author uses the color white to denote the race relations of white supremacy and dominance of almost all socio-economic sectors at that time. The other symbolism is contained in the phrase "The house that is built for Joe and Janie Starks is painted a gloaty, sparkly white Hurston 1937,47)."This symbolizes the low social status of their household. They were living in servant quarters. The implication is that all other house look like servant quarters.The question that comes to mind is why a house would be painted all white in a predominantly black neighborhood. The next symbolism can be noted in the statement "The flock had to wait the white-headed leader, but it was hard (61).
The theme of masculity
This theme is evident the novel. Male masculinity as portrayed by the character Jody. His conquest both in the economic and political arena is evident in the novel. He is one of the characters in the novel who became successful but their successes came packed with more curses than the expected blessings. He alienates the town people with his wealth and power. He is compared to the white masters only that he has a dark complexion. He even sees himself as a demigod to be worshipped. This is evident from his utterances at the end of his speech when he uttered "it shine, let it shine, let it shine" to refer to the words in the Christian hymnal that refers to Jesus as the only Light if the World. In fact Janie herself become a victim of her second husband, Jody's domineering antics. He never accepted her for what she is and therefore tries to mould her into her dream/ideal woman. This is evident when he prevented her from delivering a speech at his mayoral inauguration. He tried to control her!He remarked "Thank yuh fuh yo' compliments, but mah wife don't know nothin' 'bout no speech-makin'. Ah never married her for nothin' lak dat. She's uh woman and her place is in de home" (Hurston 1978,69).
As was evident in the earlier chapters, the hair that Janie wears is a very integral element to her identity
.The straightness of her hair is a symbol of whiteness which portrays her as unique from the rest of the community. The beauty of her hair as well as its length denotes the sexual nature of the feminine gender. Jody therefore, in an effort to dominate and control Janie wanted to suppress her sexuality. This is because he believes by doing so prevents men from lusting her. This is evident in the line "skeered some de rest of us mens might touch it round dat store,." He decided to order her to wear rags on her hair. Janie' hair has been shown to represent feminine sexuality and a bone of contention among the masculine population. The shape of her hair, the braids (phallic symbolism). Her hair represents the feminine beauty which has since time immemorial been an object of male desire, power as well as aggression. The hair represents Janie's power and her refusal of masculine domination is fueled by her desire to protect her feminine notions and rights.
Race relations
The issues of race in this novel has been portrayed in the novel, the context of racism has been portrayed through interactions between Mrs. Turner and Janie. At the time of first publication, this publication was dismissed on the grounds that "Their Eyes were Watching God" typically nuanced the issue of race and political diatribe. At this point, many people expected that any black author would deal with the issue of race in stark and political terms.
The discussion of race in these chapters makes the reader to underestimate on the effects of other literatures on anthropological outlook; an example is the Boas who considered this work as the most important anthropology of the 20th Century. The augment of racism in this chapter has also been used to help study race in the context of culture and how it the idea of racism circulates unlike approaching it from the angle of inferiority and innate differences. The book portrays race as more cultural construction affecting the perceptions of the persons involved. The chapters elaborate that race is not a fundamental difference between individuals or groups of people. Racism is believed to be a mode of thoughts which is capable of seducing whites and blacks in the same way and it is compare to a force which is larger than any individual or groups of persons (Hurston, 1937). The racism in these chapters has been attributed by near cosmic significant through portraying of Turner as a person who is purely obsessed with the whiteness. Her racism has also been compared to the materialism and quest for power by Jody. On the other hand, there has been a stylistic variation in the narration which is paged on mediation of Mrs. Turner's racism. This has been made possible by describing ordinary events using language which resonates with the character's dialect.
Rejection
Janie's final encounter with trials is the court room where she faces outright rejection from the same community that nurtured her and was the pillar in her life during the hurricane. This she considers a penalty worse than any court could impose. In other words, Janie didn't fear death, she feared misunderstanding. She argues that she doesn't need the superficial acceptance in this culture that breaths gossip since she has already dismissed that world but rather a community that recognizes the strength of her love for Tea cake as well as her own resilience.
At this point, Hurston unusual use of the narrative device is alarming. As a matter of fact it has generated a lot of heat about the novel. In the second part of the story, Janie is given an opportunity to speak out her mind without interruption. She finds her voice and uses language as a tool to explore and make herself heard. This is in sharp contrast with what happens at the trial. The author renders her mute. Throughout much of the novel, speech has been rendered in bold, direct quotations; here however, the narrator finds it necessary to summaries Janie's statements in directly. Janie herself do not speak to the reader. Some critics have argued that perhaps Janie did not find her voice or horizon in the first place and therefore her quest has gone unfulfilled. But other critics like Alice walker have argued that Janie's silence reflects her maturity and the ability to remain calm even in the possession of such a powerful tool — her voice!.This perspective is in agreement with Janie's passive acceptance of Tea cake beating her in chapter 17 as a sign of her strength. It is not surprising that Janie survives the trial, but a final commentary on race shows Janie being rejected by the black community but accepted by the white women, something she feared from the onset. Again this dramatic twist of events seems to be in tandem with Hurston's views on race: racism is a cultural construct and as such black people are more susceptible and at times potentially resistant to its doctrine than anyone else. The last scene brings out clearly the broad view of humanity that forms the background of the entire book. Therefore, Janie's mission is neither a black person's mission nor a woman's war, but a fundamentally human one, though race and gender forms an integral part of her quest.
The last chapter portrays in-depth strength in Janie's character. We see Janie, who believes in herself and is able to part ways with the community that has treated her with very little respect, to return to Eatonville. The story peaks as Janie's narration gets to the point of her conversation with Phoebe. This return to the opening of the novel mirrors the heroic return of Janie back home. The conversation that is characterized by egoism and prudent assertions gives the impression that Janie has indeed achieved something Iin fact it becomes a turning point to Phoebe who gets a new dimension to life and more than ever believes than she can achieve more in life. Janie looks a little unsettled and her room is somewhat gloomy but this does not negate the fact that she has scaled the heights .Rather it is a demonstration of what it takes to be where she is and the accompanying encounters. As she runs a flash back on her experiences, she gets overwhelmed by emotions and starts to sob. Such harrowing experiences have the propensity to bite and Janie are no exemption in this respect. However the memory of the good old times fills her with immeasurable joy and a sense of accomplishment.
Self-Discovery
Sacrifice, suffering and perseverance are the requisite ingredients of self-discovery and Janie is happy that she has learnt this. Suffering is what yields happiness and Janie's life echoes this. She has gone through it all; suffered, struggled, persevered and has emerged stronger and mightier and rejuvenated. Although her hubby is no more, his legacy lingers in her personality. She has achieved the unity with the Mother Nature that she so much cherished and endeavored to achieve for a very long time. Although these forces are difficult to understand, predict and come to terms with, Janie has learnt to be at home with them. Her having taking charge of destiny and not allowing herself to be a victim of circumstances, shows the kind of synchronization and understanding that she has cultivated between them. In deed she has found love which has significantly empowered her.
Metaphor
This portrayed image of Jarnie "pulling in her horizon" is not in tandem with the opening images of men's ship at a glance. The metamorphic ships suggest that regardless of whether they succeed or fail, men are much more concerned with their external environment and would do anything within their scale of influence to change their external worlds. In this regard, their measurement of success is hinged on outward achievement and more superficial in nature. On the other hand Janie's pulling in her horizon shifts the field of action to the interior. Although her mission requires a contact with the world, other people and places, it is ultimately directed inward.
Discussions
Themes
Language (Speech and Silence)
The novel Their Eyes Were Watching God displayed a remarkable use of language. The book also uses imagery to depict the disparity that existed between elements of speech and silence in the story. A mule for example is one of such symbols of the disparity (Haurykiewicz 1997,45). In the book Janie discovered that she could effectively define herself by use of speech to interact with others.
Several critics of the novel Their Eyes Were Watching God argue that the acquisition of voice by Janie as well as her change from silence to speech is a clear demonstration of the power of self narration in the generation of recognition as well as make part of subjectivity (Kaplan 1995,117). Hurston for example argued that Janie later on acquired a "blues" voice. The silence of the narrator in various parts of the novel are evident as she neither reveal whether Janie is never upset with beatings she gets Tea Cake or if with the disclosure at the trial. The author indicates that the control of language can be used as a source of empowerment as well as identity.
Fulfillment through power and conquest
The novel reveal the different paths that individuals follow in an effort to realize self-fulfillment. Janie for example undertakes a spiritual journey towards self-awareness and love while Jody on the other hand tries to achieve fulfillment with wealth and power. This is because he tries to purchase as well as control the world around him at all costs.
Independence vs. relationships
The story in the novel reveals how Janie struggles to achieve self-awareness as well as appreciates independence .Her independence comes after she has killed Tea Cake and all his lovers are gone. Janie also had quest to be spiritually fulfilled. This fulfillment was greater than the sexual awakening that she experienced earlier in life (Chinn 1995,82). Other than this we are told that "[t]he years took all the fight out of Janie's face. For a while she thought that it was all gone from her soul" (Hurston 1937,118).
Conclusion
The novel is very important since it shows that not all relationships are perfect. Both partners should work together in ensuring that their marriages are a success. This can only be attained by effectively communicating and appreciating each other through the guidance of God.
F
Bibliography
Publications
Ashe, Bertram D., "Why don't he Like My Hair?": Constructing African-American Standards
of Beauty in Toni Morrison's Song of Solomon and Zora Neale Hurston's Their Eyes Watching God. African-American Review, Vol. 29, No. 4, 1995
Awkward, Michael "The Inaudible Voice of it All': Silence, Voice, and Action in Their Eyes
Were Watching God, in his Inspiriting Influences: Tradition, Revision, and Afro-American Women's Novels (New York: Columbia Univ. Press), 1989
Bone, Martyn, The (Extended) South of Black Folk: Intraregional and Transnational Migrant
Labor in "Jonah's Gourd Vine" and "Their Eyes Were Watching God." American Literature Vol. 79, No. 4, 2007
Chinn, Nancy, Like Love, "A Movin Thing": Janie's Search for Self and God in "Their Eyes
Were Watching God "South Atlantic Review, Vol. 60, No. 1,1995
Davie, Sharon, Free Mules, Talking Buzzards, and Cracked Plates: The Politics of Dislocation in Their Eyes were Watching God. PMLA, Vol. 108, No. 3,1993
Haurykiewicz, Julie A.From Mules to Muliebrity: Speech and Silence in "Their Eyes Were
Watching God" The Southern Literary Journal, Vol. 29, No. 2, 1997
Howard, Lillie P, Nanny and Janie: Will the Twain Ever Meet? (A Look at Zora Neale Hurston's
Their Eyes Were Watching God). Journal of Black Studies, Vol. 12, No. 4, Jun., 1982,404
Hurston, Zora Neale, Their Eyes Were Watching God. Virago Press: New York, 1937
Hurston, Zora Neale, Mules and Men (Bloomington: Indiana University Press), pp.
32-33; 1978
Hurston, Zora Neale, Dust Trackso n a Road:A n Autobiographye, d . Hemenway,2nd ed.
(Urbana: University of Illinois Press) 1984
Hurston, Zora Neale, Their Eyes Were Watching God. Virago Press: New York, 1986
Kaplan, Carla, The Erotics of Talk: "That Oldest Human Longing" in their Eyes Were Watching
God, American Literature, Vol. 67, No. 1,1995
Kubitschek, Missy Dehn "Tuh De Horizon and Back": The Female Quest in Their Eyes Were
Watching God, Black American Literature Forum, Vol. 17, No. 3, 1983
Levecq, Christine, "You Heard Her, You Ain't Blind": Subversive Shifts in Zora Neale Hurston's
Their Eyes Were.Tulsa Studies in Women's Literature, Vol. 13, No. 1,1994,107
Natchez, Joel and Ward, Selena, Their Eyes Were Watching God by Hurston, Zora Neale, Spark
Publishing, New York,2002
Washington, Mary Helen. "I Love the Way Janie Crawford Left Her Husbands': Hurston's
Emergent Female Hero," in Invented Lives: Narratives of Black Women, 1860-1960 (New York: Doubleday), 237- 54, 1987
Washington, Mary Helen "Foreword," Their Eyes Were Watching God (New York: Harper and Row), 1990
Websites
Encyclopaedia Britannica, Encyclopaedia Britannica guide to black history: Timeline: Through
the Centuries,2011
< http://www.britannica.com/blackhistory/timeline?tocId=9433428&section=252281
See Ashe, Bertram D., "Why don't he Like My Hair?": Constructing African-American Standards of Beauty in Toni Morrison's Song of Solomon and Zora Neale Hurston's Their Eyes were Watching God. African-American Review, Vol. 29, No. 4 (Winter, 1995),, pp. 579-592,1995
Levecq, Christine, "You Heard Her, You Ain't Blind": Subversive Shifts in Zora Neale Hurston's Their Eyes Were.Tulsa Studies in Women's Literature, Vol. 13, No. 1,1994,107
See Washington, Mary Helen. "I Love the Way Janie Crawford Left Her Husbands': Hurston's Emergent Female Hero," in Invented Lives: Narratives of Black Women, 1860-1960 (New York: Doubleday), 237- 54, 1987 followed by Washington, Mary Helen "Foreword," Their Eyes Were Watching God (New York: Harper and Row), 1990 and then Awkward, Michael "The Inaudible Voice of it All': Silence, Voice, and Action in Their Eyes Were Watching God, in his Inspiriting Influences: Tradition, Revision, and Afro-American Women's Novels (New York: Columbia Univ. Press), 1989
---
Are you busy and do not have time to handle your assignment? Are you scared that your paper will not make the grade? Do you have responsibilities that may hinder you from turning in your assignment on time? Are you tired and can barely handle your assignment? Are your grades inconsistent?
Whichever your reason is, it is valid! You can get professional academic help from our service at affordable rates. We have a team of professional academic writers who can handle all your assignments.
Plagiarism free papers
Timely delivery
Any deadline
Skilled, Experienced Native English Writers
Subject-relevant academic writer
Adherence to paper instructions
Ability to tackle bulk assignments
Reasonable prices
24/7 Customer Support
Get superb grades consistently
Online Academic Help With Different Subjects
Literature
Students barely have time to read. We got you! Have your literature essay or book review written without having the hassle of reading the book. You can get your literature paper custom-written for you by our literature specialists.
Finance
Do you struggle with finance? No need to torture yourself if finance is not your cup of tea. You can order your finance paper from our academic writing service and get 100% original work from competent finance experts.
Computer science
Computer science is a tough subject. Fortunately, our computer science experts are up to the match. No need to stress and have sleepless nights. Our academic writers will tackle all your computer science assignments and deliver them on time. Let us handle all your python, java, ruby, JavaScript, php , C+ assignments!
Psychology
While psychology may be an interesting subject, you may lack sufficient time to handle your assignments. Don't despair; by using our academic writing service, you can be assured of perfect grades. Moreover, your grades will be consistent.
Engineering
Engineering is quite a demanding subject. Students face a lot of pressure and barely have enough time to do what they love to do. Our academic writing service got you covered! Our engineering specialists follow the paper instructions and ensure timely delivery of the paper.
Nursing
In the nursing course, you may have difficulties with literature reviews, annotated bibliographies, critical essays, and other assignments. Our nursing assignment writers will offer you professional nursing paper help at low prices.
Sociology
Truth be told, sociology papers can be quite exhausting. Our academic writing service relieves you of fatigue, pressure, and stress. You can relax and have peace of mind as our academic writers handle your sociology assignment.
Business
We take pride in having some of the best business writers in the industry. Our business writers have a lot of experience in the field. They are reliable, and you can be assured of a high-grade paper. They are able to handle business papers of any subject, length, deadline, and difficulty!
Statistics
We boast of having some of the most experienced statistics experts in the industry. Our statistics experts have diverse skills, expertise, and knowledge to handle any kind of assignment. They have access to all kinds of software to get your assignment done.
Law
Writing a law essay may prove to be an insurmountable obstacle, especially when you need to know the peculiarities of the legislative framework. Take advantage of our top-notch law specialists and get superb grades and 100% satisfaction.
What discipline/subjects do you deal in?
We have highlighted some of the most popular subjects we handle above. Those are just a tip of the iceberg. We deal in all academic disciplines since our writers are as diverse. They have been drawn from across all disciplines, and orders are assigned to those writers believed to be the best in the field. In a nutshell, there is no task we cannot handle; all you need to do is place your order with us. As long as your instructions are clear, just trust we shall deliver irrespective of the discipline.
Are your writers competent enough to handle my paper?
Our essay writers are graduates with bachelor's, masters, Ph.D., and doctorate degrees in various subjects. The minimum requirement to be an essay writer with our essay writing service is to have a college degree. All our academic writers have a minimum of two years of academic writing. We have a stringent recruitment process to ensure that we get only the most competent essay writers in the industry. We also ensure that the writers are handsomely compensated for their value. The majority of our writers are native English speakers. As such, the fluency of language and grammar is impeccable.
What if I don't like the paper?
There is a very low likelihood that you won't like the paper.
Reasons being:
When assigning your order, we match the paper's discipline with the writer's field/specialization. Since all our writers are graduates, we match the paper's subject with the field the writer studied. For instance, if it's a nursing paper, only a nursing graduate and writer will handle it. Furthermore, all our writers have academic writing experience and top-notch research skills.
We have a quality assurance that reviews the paper before it gets to you. As such, we ensure that you get a paper that meets the required standard and will most definitely make the grade.
In the event that you don't like your paper:
The writer will revise the paper up to your pleasing. You have unlimited revisions. You simply need to highlight what specifically you don't like about the paper, and the writer will make the amendments. The paper will be revised until you are satisfied. Revisions are free of charge
We will have a different writer write the paper from scratch.
Last resort, if the above does not work, we will refund your money.
Will the professor find out I didn't write the paper myself?
Not at all. All papers are written from scratch. There is no way your tutor or instructor will realize that you did not write the paper yourself. In fact, we recommend using our assignment help services for consistent results.
What if the paper is plagiarized?
We check all papers for plagiarism before we submit them. We use powerful plagiarism checking software such as SafeAssign, LopesWrite, and Turnitin. We also upload the plagiarism report so that you can review it. We understand that plagiarism is academic suicide. We would not take the risk of submitting plagiarized work and jeopardize your academic journey. Furthermore, we do not sell or use prewritten papers, and each paper is written from scratch.
When will I get my paper?
You determine when you get the paper by setting the deadline when placing the order. All papers are delivered within the deadline. We are well aware that we operate in a time-sensitive industry. As such, we have laid out strategies to ensure that the client receives the paper on time and they never miss the deadline. We understand that papers that are submitted late have some points deducted. We do not want you to miss any points due to late submission. We work on beating deadlines by huge margins in order to ensure that you have ample time to review the paper before you submit it.
Will anyone find out that I used your services?
We have a privacy and confidentiality policy that guides our work. We NEVER share any customer information with third parties. Noone will ever know that you used our assignment help services. It's only between you and us. We are bound by our policies to protect the customer's identity and information. All your information, such as your names, phone number, email, order information, and so on, are protected. We have robust security systems that ensure that your data is protected. Hacking our systems is close to impossible, and it has never happened.
How our Assignment  Help Service Works
You fill all the paper instructions in the order form. Make sure you include all the helpful materials so that our academic writers can deliver the perfect paper. It will also help to eliminate unnecessary revisions.
2.      Pay for the order
Proceed to pay for the paper so that it can be assigned to one of our expert academic writers. The paper subject is matched with the writer's area of specialization.
3.      Track the progress
You communicate with the writer and know about the progress of the paper. The client can ask the writer for drafts of the paper. The client can upload extra material and include additional instructions from the lecturer. Receive a paper.
4.      Download the paper
The paper is sent to your email and uploaded to your personal account. You also get a plagiarism report attached to your paper.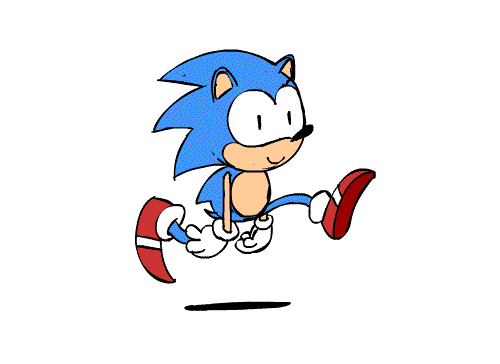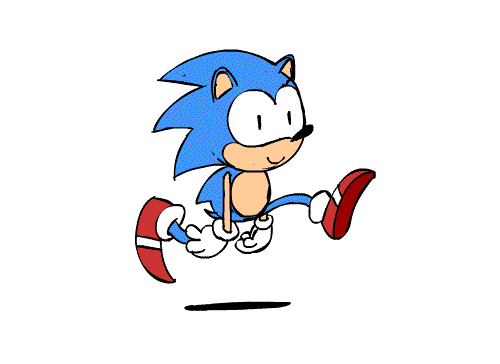 PLACE THIS ORDER OR A SIMILAR ORDER WITH US TODAY AND GET A PERFECT SCORE!!!
---