An Examination of Strain in The Brothers Karamazov In Order to Find the "Man in Man" In Dostoevsky's epic work, The Brothers Karamazov, a number of ideas, central to the novel, present themselves as themes that surface throughout the text, offering a glimpse into the man in man. In citing Strakhov, Bakhtin reveals the method Dostoevsky uses to arrive at the core of humanity: "With full realism to find the man in man… I am called a psychologist: that is not true, I am only a realist in a higher sense, that is, I portray all the depths of the human soul." Dostoevsky finds the man in man precisely because of this heightened realism, in which he allows his characters to step out of the molding of a type, and to act rather as complete entities in and of themselves.
His ability to portray complete and human characters serves as the means by which Dostoevsky illuminates not only the complexity, but also the simple truths in the human condition. He illuminates them most brightly and most lucidly in his portrayal of nadrivi—strains. His contemporaries were right to call him a psychologist, for on the surface, it seems that Dostoevsky employs his understanding of the human psyche in crafting his characters. According to Robert L. Belknap, "the nadryv causes a person to hurt himself in order to hurt others, or perversely, to hurt others in order to hurt himself." The strains that some characters toil under stem from a distinct and complex combination of pride and suffering, or to clarify, a pride in suffering.
Dostoevsky masterfully utilizes his craft to convey the complexity of emotion and struggle that constitute the strain. Truly, only a master of human psychology would understand the swelling of pride, and even perverse joy in the face of self-induced suffering. The very notion that the strains are self-induced, and not imposed by another, adds to their complexity and depth: why would someone purposely rupture themselves by assuming a burden too large for them? The answer Dostoevsky offers seems to involve pride. Belknap argues, "the nadryv is a twisted response to wealth and benefits received, or at least offered." Pride in the self-destructive nature of the suffering brings the sufferer a happiness in their pain. They cause themselves harm but believe that they do so to sacrifice for a higher purpose: a selfish martyrdom.
This martyrdom serves as a source of pride in suffering. If a selfish martyrdom served as the extent of the development of those characters who suffered strains, then Dostoevsky's critics would have been justified in calling him a psychologist. They overlook, as he contends in the quotation, that more transpires in his work than a mere depiction of inner struggle and strain. His characters do not remain in stasis, but rather they evolve and grow as their understanding of themselves and the world does. They move beyond the psychological molds they should occupy and they transform and progress just as fully human characters would. Essentially, Dostoevsky's realism stems from the idea that neither psychology nor Dostoevsky himself can finalize his characters. Alyosha and his meeting with Captain Snegiryov. The meeting between Alyosha and the captain clearly and simply embodies the essential aspects of strain. The self-inflicted suffering, intended also to hurt another, originates in Captain Snegiryov's pride. During their encounter, Alyosha attempts to give the captain two hundred rubles as a compensation from Katerina Ivanova for the outrageous behavior of Dmitri Fyodorovich Karamazov.
The money Alyosha wants the captain to accept essentially amounts to generosity driven by pity. In their conversation by the stone near the outskirts of town, both the captain and Alyosha agree that the money would serve as an invaluable means of escape for the captain and his family from the town in which they currently live. Faced with the prospect of receiving the two hundred rubles, the captain allows himself to dream of what good might come of it, especially for Ilyushechka: "[D]o you know, perhaps now Ilyushka and I will indeed realize our dream: we'll buy a horse and a covered cart, and the horse will be black, he asked that it be black, and we'll set off as we were picturing it two days ago." The captain's undeniable enthusiasm for his dream stems from his perception that with just this little money he could make a new start for his family in another town. Alyosha makes the mistake of reminding him that the two hundred rubles would be given out of a pity-engendered generosity by allowing his own enthusiasm for the captain and his family's future to get out of hand.
He remarks that more money will come, however much the captain needs, and essentially that others will provide everything for him. Sounding too much like charity, this description of the possible future, which instills a helpless feeling in the captain, sparks his strain. Instead of accepting the money, and with it, a new future for himself and his family, the captain crumples the notes and stomps on them with his heel to show his disdain. His pride will not allow him to accept the charity, even if the generosity of others would help him and his family a great deal: "'And what would I tell my boy, if I took money from you for our disgrace?'" This dialogue clearly depicts both the prideful and self-inflicted aspects of strains. Captain Snegiryov's refuses money that would undoubtedly help his situation because he feels that doing so would jeopardize his dignity. He denies himself and his family believing he has done something courageous in not sacrificing his dignity. He also hurts Alyosha because he bears witness to the captains purposeful, and seemingly spiteful suffering.
Dostoevsky includes other simple examples of strain, which also contain their differences, but they all contain similar elements which interact with both the strained characters and those around them. Previous to this scene in the novel, Katerina Ivanova displays her own strain in a discourse between herself, Ivan, and Alyosha. She discloses her desire for recognition as Dmitri's benefactor. Her desire runs deeper than this, however, as her statements reveal: "I shall go to another town, anywhere you like, but I will watch him all my life, untiringly. …I will be his god, to whom he shall pray—that, at least he owes me for his betrayal and for what I suffered yesterday because of him." Katerina wishes to sacrifice herself tirelessly for Dmitri because of her need to have his gratitude. Ivan rightly recognizes that this desire comes out of pride: "And the more he insults you [Katerina], the more you love him.
That is your strain. …But you need him in order to continually contemplate your high deed of faithfulness, and to reproach him for his unfaithfulness. And it all comes from your pride." Katerina's pride seems subtly different from Captain Snegiryov's in that, instead of trying to maintain dignity, however selfishly, as the captain does, Katerina seeks revenge for the gratitude she was forced to show Dmitri in their dealings in the past. By sacrificing her entire self to Dmitri, she feels that her actions would finally trump his past kindness, thus allowing her self-rupturing to cause Dmitri pain from an acceptance of her kindness. Even if he does not recognize her actions, however, the strain still serves the paradoxical role that it does for many: it eases one suffering by creating another. For the captain, it eased the pain of his humiliation by allowing him to sacrifice in rejecting pitying charity even though it could have helped him and his family.
In some cases, it even elevates the sense of sacrifice and pride into a sense of false martyrdom. The Grand Inquisitor illustrates such a case because of his aspirations for humanity. The Inquisitor convinces himself that his lies can serve as the basis for the happiness of others. His martyrdom proves false precisely because it rests on a lie: he and the clergy hold the truth and true salvation lies in obedience to them and in sacrificing freedom. By alleviating the burdens of trying to emulate the perfection of Christ, the Grand Inquisitor feels that he restores happiness to those whom he graces with the freedom from responsibility. Because the Inquisitor believes he does a service for humanity, and because he argues his case eloquently, Dostoevsky creates a character who wishes to enslave humanity, yet, at the same time, one who does not immediately elicit a loathsome response because he subtly deceives.
The Grand Inquisitor believes he and the clergy sacrifice for the benefit of all: "'Have we not, indeed, loved mankind, in so humbly recognizing their impotence, in so lovingly alleviating their burden and allowing their feeble nature even to sin, with our permission?'" The Grand Inquisitor himself, however, admits his own evil in that he confesses proudly that for the sake of humanity he has allied himself with the devil, and has led his unwitting flock into a blameless sinfulness. He sees himself as suffering, much like a strain, because while his followers remain blameless, since they know no better, the burden of freedom and truth rest on his and the clergy's shoulders: "'This conceit will constitute our suffering, for we shall have to lie.'"
His strain comes from a prideful belief that he can teach and relieve the suffering of humanity more effectively than Christ; not to the same end as Christ, but to an end he perceives as more rewarding—earthly human happiness. His pride in the face of Christ's generosity leads him to a strain-like situation in which the perceived inability for the Grand Inquisitor to match the standard Christ has set causes him to choose to suffer in another way. He ruptures by denying himself salvation, but he attempts to alleviate this pain by believing that he martyrs himself for the sake of others. The realism of Dostoevsky's work, that allows him to find the man in man in The Brothers Karamazov directly involves Dmitri, his strain, and his eventual transformation. In the character of Dmitri, strain clearly presents itself, but because he evolves in the novel, Dmitri overcomes his strain, transforming it into understanding.
He realizes the mistake of his pride and begins to accept a guilt for all. With the help of Alyosha, Dmitri discovers the man in man within himself. Dmitri's strain rests in the money he carries around his neck throughout most of the novel. In a conversation with the authorities, Dmitri reveals the secret of his strain, and why he torments himself with half of Katerina Ivanova's money: "I go on a spree and spend only fifteen hundred out of the three thousand—half in other words. The next day I go to her and bring her the other half: 'Katya, take this half back from me, a villain and a thoughtless scoundrel….' Well what am I in that case? Whatever you like, a beast, a scoundrel, but not a thief, not finally a thief…." Dmitri makes a clear distinction between a scoundrel and a thief. This difference represents the key to his salvation. He feels that if he stays merely a scoundrel, he has not fallen too far from grace. "'Any man can, and perhaps is a scoundrel, but not any man can be a thief, only and arch-scoundrel can be that.'" Ensuring that he maintains a chance to prevent a transformation into an arch-scoundrel makes him try to weather the torment of the reminder of his deeds—the money around his neck.
Dmitri's strain, however, definitely takes its toll. When he feels that he will never return the money and has finally condemned himself as a thief, he fights in the tavern with the captain, and he beats his father. Dmitri's troubles depict most clearly the self-rupturing common to all of the strains. He holds on to the money proudly, and sometimes foolishly, hoping that it will redeem him. He pursues his strain, hoping to avoid guilt, but at the same time driving himself nearly mad over the potential of condemnation or salvation that hangs in the form of a strip of cloth around his neck. Dmitri's freedom from strain does not occur until he recognizes his pride and accepts his guilt. He does not only accept the guilt for stealing Katerina's money, but more generally, he accepts a communal guilt—a feeling that he remains responsible for others, not just himself.
This enlightenment occurs in the dream of the Wee One. In the vivid imagery of the scene he witnesses, Dmitri comes to understand his responsibility—his guilt—in the suffering of others. His statement to the authorities just before they take him away serves as a testament to Dmitri's understanding: "'I accept punishment not because I killed him, but because I wanted to kill him, and might well have killed him….'" From this point forward, even during his trial, Dmitri exhibits a marked calm that seems to stem from this new understanding of the guilt for all. The transformation of Dmitri serves as one of the strongest testaments to the realism and unfinalizability of the novel. A tormented character escapes his suffering and finds peace in his punishment.
While Dostoevsky's revelation of the man in man through Dmitri demonstrates the realism of the character, Dostoevsky adds another dimension to the "psychology" of the novel. Alyosha's conversation with Dmitri in the hospital, after the court convicts him of patricide demonstrates the extent to which Dostoevsky writes with "'Realism, gentlemen, the realism of actual life!'" In the same novel in which the acceptance of guilt transforms and saves the sanity of one of its major characters, this cardinal idea is trumped by a conversation between two brothers. Out of concern for Dmitri, Alyosha tries to convince his brother that the assumption of communal guilt could overwhelm him: "Listen, then: you're not ready, and such a cross is not for you. Moreover, unready as you are, you don't need such a great martyr's cross. …You wanted to regenerate another man in yourself through suffering; I say just remember that other man always, all your life, and wherever you escape to—and that is enough for you."
Alyosha does not speak as a substituted voice for the author's ideas, espousing communal guilt. Rather, he speaks as a concerned brother, worried that Dmitri might lose all faith if he tries to undertake too great a burden. He understands that to accept wholly the significance of communal guilt would take a Christ-like holiness. Merely a man, Dmitri could not burden himself with the entirety of the guilt, or else it might become another strain for him, or worse yet, he might reject the idea and blame those who condemned him for his suffering. Alyosha's concerned dialogue with Dmitri undeniably illustrates that the novel does not merely contain an orchestration of ideas in order to arrive at a predetermined authorial goal. It represents the realism of actual life in the discourse between characters and the ideas they embody.
The Brothers Karamazov details the lives of three Russian brothers and their relationships. In their interactions with each other, with those around them, and within themselves, Dostoevsky finds the man in man. He uses dialogue and discourse to depict their lives with a deep realism that infuses the novel with the oft elusive quality of truth. In naming and depicting the relationship of strains to the individuals they burden, Dostoevsky captures the pride and pain involved in his characters' suffering. He captures it, but he does not finalize his characters with it, or with any other psychology. The realism in his work allows them to develop and transform as any true human being could
---
Are you busy and do not have time to handle your assignment? Are you scared that your paper will not make the grade? Do you have responsibilities that may hinder you from turning in your assignment on time? Are you tired and can barely handle your assignment? Are your grades inconsistent?
Whichever your reason is, it is valid! You can get professional academic help from our service at affordable rates. We have a team of professional academic writers who can handle all your assignments.
Plagiarism free papers
Timely delivery
Any deadline
Skilled, Experienced Native English Writers
Subject-relevant academic writer
Adherence to paper instructions
Ability to tackle bulk assignments
Reasonable prices
24/7 Customer Support
Get superb grades consistently
Online Academic Help With Different Subjects
Literature
Students barely have time to read. We got you! Have your literature essay or book review written without having the hassle of reading the book. You can get your literature paper custom-written for you by our literature specialists.
Finance
Do you struggle with finance? No need to torture yourself if finance is not your cup of tea. You can order your finance paper from our academic writing service and get 100% original work from competent finance experts.
Computer science
Computer science is a tough subject. Fortunately, our computer science experts are up to the match. No need to stress and have sleepless nights. Our academic writers will tackle all your computer science assignments and deliver them on time. Let us handle all your python, java, ruby, JavaScript, php , C+ assignments!
Psychology
While psychology may be an interesting subject, you may lack sufficient time to handle your assignments. Don't despair; by using our academic writing service, you can be assured of perfect grades. Moreover, your grades will be consistent.
Engineering
Engineering is quite a demanding subject. Students face a lot of pressure and barely have enough time to do what they love to do. Our academic writing service got you covered! Our engineering specialists follow the paper instructions and ensure timely delivery of the paper.
Nursing
In the nursing course, you may have difficulties with literature reviews, annotated bibliographies, critical essays, and other assignments. Our nursing assignment writers will offer you professional nursing paper help at low prices.
Sociology
Truth be told, sociology papers can be quite exhausting. Our academic writing service relieves you of fatigue, pressure, and stress. You can relax and have peace of mind as our academic writers handle your sociology assignment.
Business
We take pride in having some of the best business writers in the industry. Our business writers have a lot of experience in the field. They are reliable, and you can be assured of a high-grade paper. They are able to handle business papers of any subject, length, deadline, and difficulty!
Statistics
We boast of having some of the most experienced statistics experts in the industry. Our statistics experts have diverse skills, expertise, and knowledge to handle any kind of assignment. They have access to all kinds of software to get your assignment done.
Law
Writing a law essay may prove to be an insurmountable obstacle, especially when you need to know the peculiarities of the legislative framework. Take advantage of our top-notch law specialists and get superb grades and 100% satisfaction.
What discipline/subjects do you deal in?
We have highlighted some of the most popular subjects we handle above. Those are just a tip of the iceberg. We deal in all academic disciplines since our writers are as diverse. They have been drawn from across all disciplines, and orders are assigned to those writers believed to be the best in the field. In a nutshell, there is no task we cannot handle; all you need to do is place your order with us. As long as your instructions are clear, just trust we shall deliver irrespective of the discipline.
Are your writers competent enough to handle my paper?
Our essay writers are graduates with bachelor's, masters, Ph.D., and doctorate degrees in various subjects. The minimum requirement to be an essay writer with our essay writing service is to have a college degree. All our academic writers have a minimum of two years of academic writing. We have a stringent recruitment process to ensure that we get only the most competent essay writers in the industry. We also ensure that the writers are handsomely compensated for their value. The majority of our writers are native English speakers. As such, the fluency of language and grammar is impeccable.
What if I don't like the paper?
There is a very low likelihood that you won't like the paper.
Reasons being:
When assigning your order, we match the paper's discipline with the writer's field/specialization. Since all our writers are graduates, we match the paper's subject with the field the writer studied. For instance, if it's a nursing paper, only a nursing graduate and writer will handle it. Furthermore, all our writers have academic writing experience and top-notch research skills.
We have a quality assurance that reviews the paper before it gets to you. As such, we ensure that you get a paper that meets the required standard and will most definitely make the grade.
In the event that you don't like your paper:
The writer will revise the paper up to your pleasing. You have unlimited revisions. You simply need to highlight what specifically you don't like about the paper, and the writer will make the amendments. The paper will be revised until you are satisfied. Revisions are free of charge
We will have a different writer write the paper from scratch.
Last resort, if the above does not work, we will refund your money.
Will the professor find out I didn't write the paper myself?
Not at all. All papers are written from scratch. There is no way your tutor or instructor will realize that you did not write the paper yourself. In fact, we recommend using our assignment help services for consistent results.
What if the paper is plagiarized?
We check all papers for plagiarism before we submit them. We use powerful plagiarism checking software such as SafeAssign, LopesWrite, and Turnitin. We also upload the plagiarism report so that you can review it. We understand that plagiarism is academic suicide. We would not take the risk of submitting plagiarized work and jeopardize your academic journey. Furthermore, we do not sell or use prewritten papers, and each paper is written from scratch.
When will I get my paper?
You determine when you get the paper by setting the deadline when placing the order. All papers are delivered within the deadline. We are well aware that we operate in a time-sensitive industry. As such, we have laid out strategies to ensure that the client receives the paper on time and they never miss the deadline. We understand that papers that are submitted late have some points deducted. We do not want you to miss any points due to late submission. We work on beating deadlines by huge margins in order to ensure that you have ample time to review the paper before you submit it.
Will anyone find out that I used your services?
We have a privacy and confidentiality policy that guides our work. We NEVER share any customer information with third parties. Noone will ever know that you used our assignment help services. It's only between you and us. We are bound by our policies to protect the customer's identity and information. All your information, such as your names, phone number, email, order information, and so on, are protected. We have robust security systems that ensure that your data is protected. Hacking our systems is close to impossible, and it has never happened.
How our Assignment  Help Service Works
You fill all the paper instructions in the order form. Make sure you include all the helpful materials so that our academic writers can deliver the perfect paper. It will also help to eliminate unnecessary revisions.
2.      Pay for the order
Proceed to pay for the paper so that it can be assigned to one of our expert academic writers. The paper subject is matched with the writer's area of specialization.
3.      Track the progress
You communicate with the writer and know about the progress of the paper. The client can ask the writer for drafts of the paper. The client can upload extra material and include additional instructions from the lecturer. Receive a paper.
4.      Download the paper
The paper is sent to your email and uploaded to your personal account. You also get a plagiarism report attached to your paper.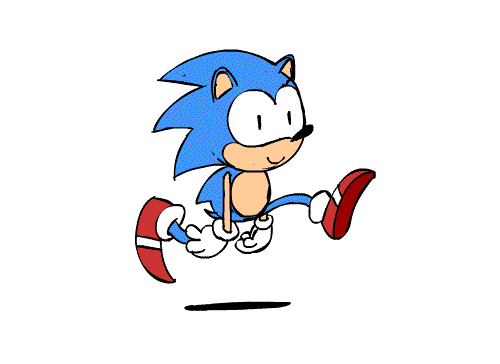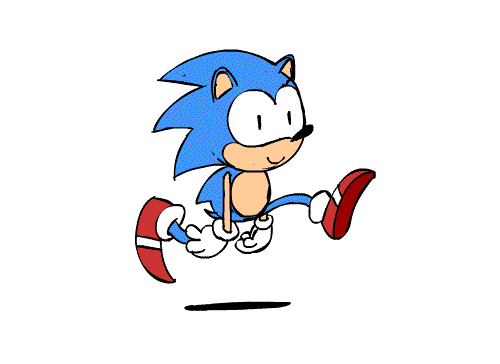 PLACE THIS ORDER OR A SIMILAR ORDER WITH US TODAY AND GET A PERFECT SCORE!!!
---