In a distribution, channel conflicts in distribution may occur when manufacturers or intermediate partners in the distribution channel misbehave such as selling products direct to consumers.In a distribution channel, all partners should be involved in the distribution channel. Other than the manufacturers, other partners such as distributors, retailers, sales representatives, and dealers need to be involved fairly in the distribution channel. The aspect of some basic partners such as the manufacturers and distributors selling direct to various consumers in the general marketing processes creates a condition that can be interpreted as conflict. Direct sales by manufacturers or other partners that should not have a direct link to customers can be done in the general marketing process through other methods like the internet and e-Commerce.
Katie Collins, the managing director of the Fashion Wholesalers ensures supply of the wholesalers to 120 small and independent clothing Retailers for women. The managers ensure that the business supplies are targeted to women of the age group ranging from 35 years to 60 years. The suppliers mainly have homemakers as the top targets who mainly consist of unemployed women. This fashion show wholesaler had developed to become an agent based in the United Kingdom serving thirty German and Scandinavian producers as the key producers. These thirty producers are well accepted in the niche market. The opportunistic aspect of Katie is that she creates reliance on her stock by the majority of her customers with 50 percent of their stock coming from Fashion Wholesalers. These wholesalers ensure that there are buyers making four trips to each of the suppliers with an attempt of ordering clothes for various seasons with an agreement on a delivery schedule such as monthly deliveries. From the deliveries, buyers from various stores can then order the items for sale to their customers. Conflict, in this case, could arise from the aspect that some suppliers want their products to get the highest superiority in the market. At the same time, the stock is staying for too long in the showroom before the buyers from their stores to order. The distribution channel is characterized by the balance of power. The characteristics of the distribution channel are mainly shaped by the way or method of exercising power by the partners within the channel (Marmorstein, Rossomme, & Sarel, 2003). The balance of power could lie within the producers or manufacturers or could lie within the intermediaries. In a case where the power slips from the partner supposed to have it, this could result in conflict. This same aspect may become the center of conflict in the case of Fashion Wholesalers and their distribution channels. In this distribution channel, the power lies within the Fashion Wholesalers as part of the intermediaries. They about 50 percent of customers rely on Katie stocks, an aspect that indicates power in the distribution channel.
The conflict may come from a point where the producers want to have power. The producers are known and trusted for their products but they again rely on Fashion Wholesalers for their distribution or production. Almost all that the 30 producers produce is taken to the wholesalers for distribution. Some of the partners hardly define their roles and right. Even in situations where the partners know what they should do or not do, they are likely to create a situation of conflict by breaking some of the key rights and their expectations form other partners (Kaplan & Sawnhey, 2000). In many cases, suppliers are required to take the responsibility of taking stocks to intermediaries like wholesalers. The case of Katie is different since she has taken the responsibility of strictly supplying stock to retail stores that are mainly within the stated 120-retail store. The conflict would arise in a situation whereby the Fashion Wholesalers decide to offer direct sales to customers (Markides & Charitou, 2004). This would impose pressure on the profitability of the retailers because the wholesalers can sell their product and a unit price of less than the price offered by the retailers.
Distribution conflict could as well arise from the existence of incompatible goals within the channel of distribution. In the case of Fashion Wholesalers, the target market is homemakers. The factor means that their purchase power is less than other women with employment are and direct source of income are. These women are the final consumers and it implies that all partners in the channel should produce with goals that target these women. Any partner deviating from the core goal would lead to a conflict within the distribution channel. Deviations from the common goals of the channel could arise from the perspective of one of the partners willing to target other markets where prices are attractive. The producers may also stop the distribution to the wholesalers and therefore lead to scarcity of the products thereby contributing to price increase (Chiang, Chhajed, D., & Hess, 2002). This price increase would be a burden to the final consumer and may fail to purchase the previously purchased quantity. This problem would also arise if players in the channel have differences in their perceptions. The conflict would arise if different players have varying views towards the customers, and what the market wants.
Conflicts within the distribution channels can arise when some products are sold at a price below the marginal cost to act as the basis of attracting customers (Rosson, 1974). This practice most by manufacturers and distributors would lead to a margin dilution among retailers. It would be impossible to maintain the same price consistently since the prices set by intermediaries keep on changing. One of the retailers may also receive a new and complex product to compete with the existing product. This practice would be considered a breach of the market agreement and expectation sand would definitely lead to distribution channel conflict. The conflict would result when some of the customers for the earlier products are converted to the new product. The problem would be worse if the price of the new product from a different producer, other than the earlier 30 producers, would be lower, making the producers and intermediaries less profitable (Rosson, 1974).
Conflict in the distribution channel can be avoided greatly although some of the conflicts can be inevitable. As the product matures, conflict among different organizations within the distribution channel becomes inevitable. Sometimes these organizations need to maintain their level of conflict or mitigate it depending on the level of inevitability. Some philosophies can be applied by the organization to mitigate conflicts to preventing the existing conflicts from becoming worse. In mitigating conflicts within their distribution channels, organizations can adopt perceptive based on the long run from which they can refrain by optimist initiatives jeopardized channel relationships. This practice should be done for a purpose especially for the sake of the transient gains that are short-run in scope but potential. All organizations should understand that motivation of partners would create an aspect of motivation to each other by acting fairly (Simons & Bouwman, 2006).
Each partner should therefore in a way that ensures that there is a fair financial gain of all partners within the channel. This practice would be realized if channels practice fair competition and practice only the activities required of all partners within the distribution channel. There should adequate respect for the economic system governing the distribution channel (Slater, 1979). All partners or players within the distribution channel can decide to stay open as well as being flexible. Stay open and flexible can be achieved by avoiding long-run agreements whose structure is restrictive. The partners should maintain agreements that allow freedom of adopting changes within markets (Slater, 1979). Fixed agreements, especially in the long run, would be a subject of conflict since organizations goes a system of changes in the long run and the changes in the organizations would as well result to a change in the market structure.
Practically, managing market conflict would come about if companies or organizations within the channel of distribution avoid incidents of premature distribution, especially through margin-crunching channels. Partners are sometimes found to have alluring potentials in satisfying their thrill of volume. This form of excitement should be controlled to avoid the use of wrong channels of distribution or deviating from the provided responsibilities. All participants in the distribution channels should be delineated specific and clear rules to ensure territorial coverage and defined rights in order to ensure that competing channels such as manufacturers' direct channels do not fight over the same customers (Chiang, Chhajed, D., & Hess, 2002). There should be distinctive customers with the distinctions created by the set rules, collectively by all participants. Participants should collectively build and maintain clear boundaries from which can operate without generating incidents of conflicts. This can be done through the marketing of different brands or products to different intermediaries if the conflict is associated with marketing. In the same case, companies within a distribution channel can offer derivative models, which are similar although different in characteristics, from the base product matching different channels' needs. More on generating a good system of distribution channel without major conflicts, distribution channel participants should be organized towards a similar goal and give room for the restructuring of some of the participants (Chiang, Chhajed, D., & Hess, 2002). There should be some understanding that the long run period is characterized by a changing environment, which should be extended to individual firms.
The retail mix for a start-up retail dealer of men's clothing whose target market is 40 years of age and above can be recommended to be for both A and B social grades. This case can be set to have specialty stores and departmental stores to be the main competitors. Bespoke tailors, if included as part of the channel competitors, would bring competition from the aspect of their ability to offer customers what they need. Given that the retail business would operate in this kind of environment selling goods but hardly making suits for particular individuals, the business is likely to go through hard time due to high competition. Assuming that the two social groups, A and B are differentiated by income level, the business offering the best type of product mix would win most of the retail mix customers at some point (Birtwistle and Shearer 2003). To be successful given the existing competitors, there should be a clear plan on how to handle the completion by following the right channel. The competitors would also respond to the action of the start-up retail shop since it takes away some of their customers. Assuming that both the specialty retail store and the departmental store are well established, and that they would respond in a way to fight competition from the new market entrant, the start-up retail dealer should create strategies that would increase its competitive edge immediately after venturing the market (Chiang, et al. 2003). It would be recommended that the retailer deal in men's clothing with a competing aspect to both the specialty retailer and the departmental store.
The mix should be established from the nature of the two stores so that the start-up business store would be in a better competitive position given the two main competitors. The start-up retailer will not be dealing in the production of clothes for individuals but can specialize some of its sales to meet the demands of the customers. Assuming that the retail storeowner has conducted adequate research on the market structure, he would be in a position to understand the needs of customers better than any other organization, which is newly established (Ibrahim and Chua 2010). There would the need to understand the structure of both its competitors.
The departmental store is an establishment whose building is open to the public and offers a wide range of goods to consumers. In this product line, a departmental store would sell both specialized clothes for men as well as men's clothes targeting all kinds of groups. Other than offering clothing products for the two social groups, A and B, it would also sell clothes to other populations especially people of different genders and all age groups. The departmental store is established in a way of offering different merchandise line (Megicks 2007). The departmental store also offers different prices for different products or it would differentiate its products to suit different customers.
The competitiveness of the departmental store would be lowered as far as the clothes industry is concerned since it would concentrate on the sale of other products outside the clothes industry. Assuming that the department store is licensed to deal in specific products, there would be limitations in making adjustment and this aspect could be a point of advantage to the start-up retailer (Rosenbloom 2006). The new retailer should understand its strength before starting it venture as clothes dealer targeting the specified population. From the aspect of the department store as a competitor, the start-up retailer can specialize in selling all its clothe products sold by the department store that are specifically targeting the two social groups as well as offering products to a better extreme. The department store hardly specializes since its products are open to the public. This means that the sale of its products is hardly planned to target a specific population but the general population (Zhang, et al. 2010). Offering specific products targeting the two social groups would be more advantageous than dealing in products that target a broader range of social groups.
In the case of a specialty store, the retailer deals in specific and specialized men's clothes. The specialty store would be specialized in selling clothes in general. The specialty store has no target population but only specializes on what it offers to the public. This is a weak point from which the start-up retailer can take over and target a specific population. Targeting a specific population would imply that the products offered are by the retailer a specialized in accordance with the demands of the consumers. The start-up retailer can be structured in a way that offers specific clothes to each of the two social groups taking note of the demand factors generated by age differences. In becoming successful, there should be improved communication such that the demand of each of the members from the target group is considered as an individual. Considering the needs of the customers from a personal perspective would be an added advantage to the retailer (Judd, Lewis and Nance 2004).
Communication would be a significant tool in achieving a clear understanding of customer needs. Communication can be improved from a generalized communication such as use of advertisement as a way of communicating brand and product availability to a more specified method of communication like the use of emails, newsletters, and business cards. This communication would be done to the specified group of consumers who feel more involved to the business than in any other similar business in the market. The retailer can be more concerned on what the customers need and order stock for men's clothes as per the request of the customers. Supplying quality clothes while operating under the needs of the customers would definitely improve the quality position of the retailer. Given a situation whereby some of the members of the target group relied on products from other retailers especially the main competitors (Rosenbloom 2006).
The retail mix could be wide in scope to allow a wide variety of customer need. The target group could be seen as a small group but customers would always have varying needs and demands as far as fashionable clothes are concerned. Despite the specified target, the retailer could offer products that are different in fashion such that men would choose their favorite fashions. The business can establish a system of customer spending pattern follow-ups and fashion consideration in terms of the latest fashions among the targeted age group as well as in each of the two different social groups. Customers can best understand what is offered through well-displayed clothes. The retailer can come up with a good designed display that would act as part of the display. A serious and successful advertisement should be initiated to provide the customers with clear information about the retail business. Information that can be provided through advertisement includes the business location, the products offered, any services available, and any cases of after sale services (Yiu and Xu 2012). The location of the retail business needs to be strategic enough to get rid of any challenges that a customer may face in trying to locate the business. Customers are always sensitive to locations and some would hardly visit a business due to its poor location despite all other factors. A poor location would imply a location where the business is not readily accessible or where customers can hardly find it with certainty.
Other than location and advertisement efforts, pricing strategies should be in a way that does not compromise the customers' decision in making choice based on price or quality. Quality is mainly prioritized but pricing should be considered as well. Consumers of clothes would wish find a clear compensation in their spending. Compensation can only come from good pricing where prices are set according to the quality of products sold by the retailer (Shockley, Roth and Fredendall 2011). While prices can be set according to the quality of the products provided, consideration of the average market price and the pricing strategies applied by the competitors would be of significant importance. The retailer should not incur loss by selling below its cost of operation but should not set prices above all other competitors. Setting prices above its competitors may lead to decreased demand and immediate closure. Prices should be fair and parallel to those of competitors but the degree of profitability would be established through increased sales volume. The main aim should be to increase sales and build customer trust that would assist in the growth of the start-up retailer (Markides and Charitou 2004). Customers would feel valued when the retailer offers customized products at a fair price or at a price almost equal to that of other clothing products by competitors. In the long-run, the retailer may adjust prices above all competitors depending on the level of customer trust.
Bibliography
Birtwistle, G., & Shearer, L. 2003. Consumer perception of five UK fashion retailers. Journal of Fashion Marketing and Management Vol 5 Is. , 19 – 18.
Chiang, W., Chhajed, D., & Hess, J. 2002. Direct Marketing, Indirect Profits: A Strategic             Analysis of Dual-Channel Supply-Chain Design. Management Science, vol 00, No. 00 ,    1–20.
Ibrahim, M. F., & Chua, C. P. 2010. Permanent and temporary retail space: shoppers' perceptions of in-line stores and retail carts in Singapore. Journal of Property Investment & Finance,       Vol. 28, Is. 2 , 123 – 139.
Judd, L. L., Lewis, B. T., & Nance, J. R. 2004. Pricing strategies in the small business retail grocery area: can they affect retail profitability? Journal of Business and         Entrepreneurship, Volume 1, Is. 1, 1-9.
Kaplan, S., & Sawnhey, M. 2000. E-Hubs: the new B2B marketplaces. Harvard Business Review, 97-103.
Markides, C. D., & Charitou, C. 2004. Competing with dual business models: A contingency approach. Academy of Management Executive, vol.18, No3, , 22-36.
Marmorstein, H., Rossomme, J., & Sarel, D. 2003. Unleashing the power of yield management in the internet era. California Management Review, vol. 45, No. 3 , 1-22.
Megicks, P. 2007. Levels of strategy and performance in UK small retail businesses.          Management Decision, Vol. 45, Is. 3, , 484 – 502.
Rosenbloom, B. 2006. The Trade Area Mix and Retailing Mix: A Retail Strategy Matrix. The       Journal of Marketing, Vol. 40, Is. 4 , 58 – 66.
Rosson, P. 2004. Changing Traditional Distribution Systems. Physical Distribution, No. 4, Vol. 5 , 305–316.
Shockley, J., Roth, A. V., & Fredendall, L. D. 2011. An Information‐Processing Approach for     Evaluating In‐Store Retail Operational Design Strategies. Decision Sciences, Vol. 42, Is.          3 , 619 – 653.
Simons, L., & Bouwman, H. 2006. Designing a marketing channel mix. International Journal of   Information Technology and Management, vol. 5, No. 4 , 229-248.
Slater, A. 1979. Vehicle Load Planning. International Journal of Physical Distribution and            Materials Management, vol.10, No.2 , 79–99.
Yiu, C. Y., & Xu, S. Y. 2012. A tenant-mix model for shopping malls. European Journal of         Marketing, Vol. 46, Is. , 524 – 541.
Zhang, J., Farris, P. W., Irvin, J. W., Kushwaha, T., Steenburgh, T. J., & Weitz, B. A. 2010.          Crafting Integrated Multichannel Retailing Strategies. Journal of Interactive Marketing,       Vol. 24, Is. 2 , 168 – 180.
---
Are you busy and do not have time to handle your assignment? Are you scared that your paper will not make the grade? Do you have responsibilities that may hinder you from turning in your assignment on time? Are you tired and can barely handle your assignment? Are your grades inconsistent?
Whichever your reason is, it is valid! You can get professional academic help from our service at affordable rates. We have a team of professional academic writers who can handle all your assignments.
Plagiarism free papers
Timely delivery
Any deadline
Skilled, Experienced Native English Writers
Subject-relevant academic writer
Adherence to paper instructions
Ability to tackle bulk assignments
Reasonable prices
24/7 Customer Support
Get superb grades consistently
Online Academic Help With Different Subjects
Literature
Students barely have time to read. We got you! Have your literature essay or book review written without having the hassle of reading the book. You can get your literature paper custom-written for you by our literature specialists.
Finance
Do you struggle with finance? No need to torture yourself if finance is not your cup of tea. You can order your finance paper from our academic writing service and get 100% original work from competent finance experts.
Computer science
Computer science is a tough subject. Fortunately, our computer science experts are up to the match. No need to stress and have sleepless nights. Our academic writers will tackle all your computer science assignments and deliver them on time. Let us handle all your python, java, ruby, JavaScript, php , C+ assignments!
Psychology
While psychology may be an interesting subject, you may lack sufficient time to handle your assignments. Don't despair; by using our academic writing service, you can be assured of perfect grades. Moreover, your grades will be consistent.
Engineering
Engineering is quite a demanding subject. Students face a lot of pressure and barely have enough time to do what they love to do. Our academic writing service got you covered! Our engineering specialists follow the paper instructions and ensure timely delivery of the paper.
Nursing
In the nursing course, you may have difficulties with literature reviews, annotated bibliographies, critical essays, and other assignments. Our nursing assignment writers will offer you professional nursing paper help at low prices.
Sociology
Truth be told, sociology papers can be quite exhausting. Our academic writing service relieves you of fatigue, pressure, and stress. You can relax and have peace of mind as our academic writers handle your sociology assignment.
Business
We take pride in having some of the best business writers in the industry. Our business writers have a lot of experience in the field. They are reliable, and you can be assured of a high-grade paper. They are able to handle business papers of any subject, length, deadline, and difficulty!
Statistics
We boast of having some of the most experienced statistics experts in the industry. Our statistics experts have diverse skills, expertise, and knowledge to handle any kind of assignment. They have access to all kinds of software to get your assignment done.
Law
Writing a law essay may prove to be an insurmountable obstacle, especially when you need to know the peculiarities of the legislative framework. Take advantage of our top-notch law specialists and get superb grades and 100% satisfaction.
What discipline/subjects do you deal in?
We have highlighted some of the most popular subjects we handle above. Those are just a tip of the iceberg. We deal in all academic disciplines since our writers are as diverse. They have been drawn from across all disciplines, and orders are assigned to those writers believed to be the best in the field. In a nutshell, there is no task we cannot handle; all you need to do is place your order with us. As long as your instructions are clear, just trust we shall deliver irrespective of the discipline.
Are your writers competent enough to handle my paper?
Our essay writers are graduates with bachelor's, masters, Ph.D., and doctorate degrees in various subjects. The minimum requirement to be an essay writer with our essay writing service is to have a college degree. All our academic writers have a minimum of two years of academic writing. We have a stringent recruitment process to ensure that we get only the most competent essay writers in the industry. We also ensure that the writers are handsomely compensated for their value. The majority of our writers are native English speakers. As such, the fluency of language and grammar is impeccable.
What if I don't like the paper?
There is a very low likelihood that you won't like the paper.
Reasons being:
When assigning your order, we match the paper's discipline with the writer's field/specialization. Since all our writers are graduates, we match the paper's subject with the field the writer studied. For instance, if it's a nursing paper, only a nursing graduate and writer will handle it. Furthermore, all our writers have academic writing experience and top-notch research skills.
We have a quality assurance that reviews the paper before it gets to you. As such, we ensure that you get a paper that meets the required standard and will most definitely make the grade.
In the event that you don't like your paper:
The writer will revise the paper up to your pleasing. You have unlimited revisions. You simply need to highlight what specifically you don't like about the paper, and the writer will make the amendments. The paper will be revised until you are satisfied. Revisions are free of charge
We will have a different writer write the paper from scratch.
Last resort, if the above does not work, we will refund your money.
Will the professor find out I didn't write the paper myself?
Not at all. All papers are written from scratch. There is no way your tutor or instructor will realize that you did not write the paper yourself. In fact, we recommend using our assignment help services for consistent results.
What if the paper is plagiarized?
We check all papers for plagiarism before we submit them. We use powerful plagiarism checking software such as SafeAssign, LopesWrite, and Turnitin. We also upload the plagiarism report so that you can review it. We understand that plagiarism is academic suicide. We would not take the risk of submitting plagiarized work and jeopardize your academic journey. Furthermore, we do not sell or use prewritten papers, and each paper is written from scratch.
When will I get my paper?
You determine when you get the paper by setting the deadline when placing the order. All papers are delivered within the deadline. We are well aware that we operate in a time-sensitive industry. As such, we have laid out strategies to ensure that the client receives the paper on time and they never miss the deadline. We understand that papers that are submitted late have some points deducted. We do not want you to miss any points due to late submission. We work on beating deadlines by huge margins in order to ensure that you have ample time to review the paper before you submit it.
Will anyone find out that I used your services?
We have a privacy and confidentiality policy that guides our work. We NEVER share any customer information with third parties. Noone will ever know that you used our assignment help services. It's only between you and us. We are bound by our policies to protect the customer's identity and information. All your information, such as your names, phone number, email, order information, and so on, are protected. We have robust security systems that ensure that your data is protected. Hacking our systems is close to impossible, and it has never happened.
How our Assignment  Help Service Works
You fill all the paper instructions in the order form. Make sure you include all the helpful materials so that our academic writers can deliver the perfect paper. It will also help to eliminate unnecessary revisions.
2.      Pay for the order
Proceed to pay for the paper so that it can be assigned to one of our expert academic writers. The paper subject is matched with the writer's area of specialization.
3.      Track the progress
You communicate with the writer and know about the progress of the paper. The client can ask the writer for drafts of the paper. The client can upload extra material and include additional instructions from the lecturer. Receive a paper.
4.      Download the paper
The paper is sent to your email and uploaded to your personal account. You also get a plagiarism report attached to your paper.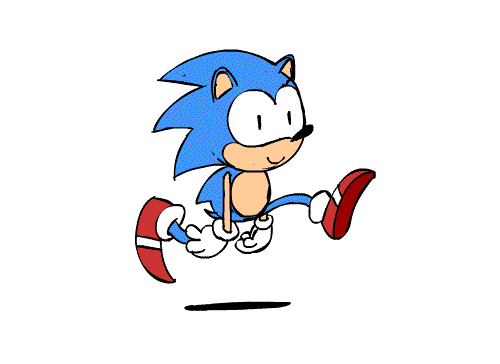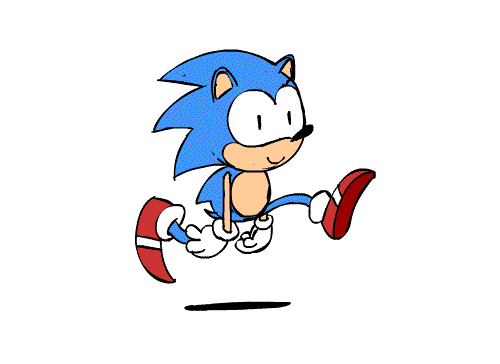 PLACE THIS ORDER OR A SIMILAR ORDER WITH US TODAY AND GET A PERFECT SCORE!!!
---