bad requirements can ruin a project.
Success in relation to projects could be defined in several ways. The literature on Project Management has several definitions concerning project success. A project could be successful either in part or as a whole. A more rigid definition relating to overall success of projects could be on the basis of the argument that all strategic stakeholders are satisfied with the results of the project. There are requirements for projects and Widerman suggests that the requirements for success of projects are subjective, multi-dimensional and which are essentially dynamic throughout the working of the entire project. The outcome of the projects should be explained at the beginning of the project itself. Yet almost all have the understanding that bringing about a commodity which is superior in quality and which adheres to the time schedule, whose production costs are within the budget allotted for it, while satisfying the demands of the consumer is centric to success of projects. (ACS Professional Development: Project Management 1: Assignment 1)
Each project has its own processes or lifecycle, and one of the initial steps to be undertaken is the nature of requirements. Requirements can be from anywhere, they could be from the customer and requirements of end user from the field, they could be from design models which are object-oriented on the basis of development, methods of tests from QA, defects which resulted from the services granted to customers, requests for bringing about changes from all the above and also from understanding all these requirements present in several diverse organizations and the influence that several requirements have on expenses, schedule, and time, could ultimately would lead to success of projects. (Requirements Management Ensuring Project Success) A consistent and reasonable project should have requirements which well-define what a project is to ultimately perform. According to Kaner and others in 'Testing Computer Software' a requirement is a goal which should be achieved. Those who are involved in planning the projects put their emphasis of requirements on the basis of functions, providing responsibilities to the developers for detailing design and implementation. (Requirements and Specifications)
The developers could detail the goals of the project in terms of costs, levels of performance and levels of reliability in exact quantity, also including certain features of the user interface. At times, they explain their goals in greater precise terms than in comparison to being realistic. There are different types of requirements. The concept of requirement has an awkward outlook since it explains itself an objective or goal or a feature which is essential, and also the concept as a type of formal documentation, i.e. The requirements document. While keeping aside the particular documents for the time being, requirements could be explained as instructions which describe the kind of functions the software is assumed to provide, the features the software is assumed to have, and the objectives the software is assumed to satisfy or to enable users to meet. (Requirements and Specifications) The team members relating to the working of the projects should know about the correct vision, objectives, specifications and requirements of the final remedy to the problems. (Better IS Requirements Management)
Involvement of users, co-operation of the executive management, correct analysis of the requirements, correct planning and practical expectations are the characteristics in projects which are successful. (Frese Sauter, 2003) An effort to improve the competence levels of an organization in terms of requirements would make it possible to use the scarce resources at the level of greatest leverage for the purpose of improving the satisfaction of consumers and finally developing the productivity of teams. (Specifying Software Requirements for Users) A perfect user requirement would bring about proper estimates, a reduction in expenses and a less period for completion of the project. (Bad Requirements Cause Failures) An emphasis on the requirements of quality would reduce the expenses relating to development. It takes cent time's greater action to correct the defects which were being noticed during the maintenance phase when compared to correcting the same defects if they were understood during the phase of evolving requirements of a project. A perfect analysis of requirements from the beginning of the project would enhance the chances of having a commodity which is superior in quality. An effort at the last phase of the project to test quality into code is costly and inefficient. The hypothesis that defects which evolve from imperfect analysis of requirements can be entirely corrected would decrease, if they are permitted to move into the spheres of codes and designs. (Specifying Software Requirements for Users) perfect gathering of requirements would enable a strong foundation to begin the project. Consumers should have an understanding as to what is being developed and whether it can provide satisfaction to their requirements. Developers of the projects should also have an understanding as to what all need to be developed and those who are involved in testing should know what the requirements for testing are. Requirements which are qualitative in nature would keep a record of all of things necessary. While making a document of requirements it is essential to have the participation of those who are involved in the project. This should have the participation from the customer, manager of the project, manager dealing with customer account, testers, and developers and probably whoever is involved with the project. Gathering of requirements is a collaborative effort of business analysts and managers of project. A perfect set of requirements would make possibilities for the project manager to effectively plan and estimate the costs of the project in an efficient manner. (Bad Requirements Cause Failures)
When a major project faces the problem of failure, its results would be devastating to a firm. 10 Requirements of projects provide an obvious tool for analyzing the quality relating to the project, because a final analysis should take into consideration an understanding whether each specific requirement has been met or not. But usually, it is not that easy as it appears. (Requirements and Specifications) A project which is perfectly managed would evolve through several strategic decision-making tactics. At times it is not clear as to who takes these decisions or how these decisions are arrived at. A project which takes decisions without satisfying the pass criterion would defer the risks involved with the technical aspects and would have greater chances of financial problems at a later stage. (Good Money after http://www.stickyminds.com/../images3/c.gif
) A failure to gather requirements relating to business or assuming that we have proper knowledge of all that is required could bring about poor outcomes, the need for additional resources, increased expenses and increased time span for completing the project. (Bad Requirements Cause Failures)
The reasons for poor gathering of requirements are that customers are giving more importance than what is needed to a detailed requirement document which could provide the guidance for the activities relating to development; lack of a proper language between customers and developers; customers finding new important characteristics during the process of the implementation of the project and abrupt changes in the process of business or the requirements of the customers. (Better IS Requirements Management) Requirements would have changes during the course of a project, with the final result would be that the commodity which is delivered may not consistent to the requirements which are available. This is a constant and problematic feature in the process of maintaining the quality of the product. However even though all the requirements are being satisfied one cannot assure the delivery of a commodity which is superior in quality product, since the requirements would not have been analyzed with an understanding of the quality of the end-user's experience. The specifications of a project are of greater use in determining the quality of the commodity. (Requirements and Specifications)
There are several authors who give information as to what makes a project to end up in failure. For example, Field informs us that projects fail frequently since the scope of the project was not entirely appreciated or the requirements of the user was not correctly understood. Hulme provides information that MIS projects and associated procurements would have its performance in an atmosphere which has- lack of continuity in management and an incentive system which provides opportunities for the estimates of the advantages which can be achieved from the project. Leicht is of the opinion that high levels of the expectations of the user can also be the cause of the failure of the project. Hoffman on the other hand is of the view that projects fail due to low levels of alliance between IT departments and business users. He also informs that project managers too often act as "process cops and report compilers and loose sight of what they're supposed to be doing – to make sure projects are running effectively." (Frese; Sauter, 2003) All of these authors are correct. Yet none of these writes are emphasizing on systematic research of the characteristics which bring about the success or failure of a project.
And none of the writers are able to provide insight into the rate at which the projects fail. (Frese; Sauter, 2003)
Requirements do not exist easily and they are not just waiting to be found out. At the same time they are not there in its entirety or fully finished stage. In the case of the customers, their pockets are mostly empty and they also do not have proper idea and knowledge of what they require. And even if some have an idea, the requirements are incomplete and inconsistent which cannot be articulated fully. Projects usually do not have definite goals or requirements and they are confused and are ambiguous in its initial phase. (Stop Gathering IT Requirements) In most cases, poor implementation of software is influenced by articulated requirements which are bad or poor in quality. According to a research firm, the Standish Group, 31% of software projects are being cancelled even before it reaches the customers, while 53% of projects cost 189% or more of the original budgets allotted for them. Many authors are of the opinion that 40-60% of software failures are due to bad requirements. This shows the increased nature of the problem which companies face while identifying, communicating and managing the requirements of IS projects. (Better IS Requirements Management)
In a 2003 article of Julia King we could find the opinion that on an average three out of 10 IT projects would tend to fail in companies which are not among the top 25% of the technology users. But King does not tell us how many of the 70% of the projects which were successful were over their budget estimates, had increased time schedule or had defects when the product was finally being delivered. There are several ways to measure success and failure, yet there is no strict line which divides the two. Baker www.umsl.edu (Frese; Sauter, 2003)
Lewis on the other hand tells us that on an average, 70% of all IT-related projects result in failures while trying to achieve its goals. Lewis informs us that these unsuccessful projects had in them projects which were abandoned, which had defects in its completion as a result of excess cost, excess time, or did not provide all the functions which was agreed to in the initial phase. Lewis does not consider this 70% failure of projects to meet their goals as a serious problem. Lewis compares this with major league coaches who are happy when a 30% success rate at bat for a player is achieved and as a result the same understanding should be for the IT projects. There are also other reports which analyze project failures. A 1997 seminar paper reports that "In 1992 the Unites States General Accounting Office (GAO) reviewed Management Information Systems (MIS) projects and concluded: Developing and modernizing government information systems is a difficult and complex process. Again and again, projects have run into serious trouble, despite hard work by dedicated staff. They are developed late, fail to work as planned, and cost millions – even hundreds of millions – more than expected." (Frese; Sauter, 2003) Again the same article informs that research by the Standish Group shows that only 16.1% of all MIS projects are being completed on time and within the costs allocated to it. This also shows that 83.9% of projects fail to some extent or they have total failures. (Frese; Sauter, 2003)
B. Elenbaas is of the opinion that "projects are about communication, communication, and communication." (Frese; Sauter, 2003) The lack of proper communication could turn a corporate strategy into a modern day Towel of Babel very easily. Kirksey is of the view that one cause of project success occurs when communication is being open and is based on honest terms between the customer and the vendor. According to him when an IS project manager does not read warning signs correctly that communication is breaking down, project failures are tend to occur. The result would be that the project manager would lose the opportunity to correct a situation even before it could become too late. Projects which fail also have the problems of lack of initial planning. Projects which fail often take wrong directions, or the initial remedies would prove unfounded. The project manager who does not make arrangements for re-planning, or who did not take into plan how to consider fall-back positions when the initial planning would meet its failure, would tend to find that the project would first stall itself and would ultimately have its failure. (Frese; Sauter, 2003)
While taking decisions one should have clear and definite goals which are established in advance to decide upon what actions need to be taken. (Good Money after http://www.stickyminds.com/../images3/c.gif
) Project management assumes that the project requirements would always change, even through the process of development of the project. Hence a project team should have frequent updates in relation to the status of requirements while understanding the influence which change can bring on the entire project. Project leaders should have a collaborative goal among all parties of the project who are involved, namely the customers, developers, direct and indirect end-users, domain experts, system designers, quality assurance people, managers and other stakeholders. Project managers should make arrangements for interviews, gathering user requirements and in assigning objectives. Those who are involved in the project should provide the top most priority to need for clear, definite and detailed communications in relation to the project. (Better IS Requirements Management)
The team which is involved in the project should seek the support from requirements management software for the purpose of developing a common framework for requirements which is structured. This involves gathering requirements and communicating them; providing relations between the requirements of commodities, requirements of software and test plans to understand their correct relations. (Better IS Requirements Management) All team members should have a proper understanding of their responsibilities with regard to the project. The team members should also understand how expectations in relation to achievements will be measured and graded upon. It is the duty of the project manager to effectively analyze and implement the communication of these duties, to give proper feedback, and to have proper understanding that team members will be held accountable for their actions. Consistent analyzing and measuring of time, schedule relating to people and equipment and milestones is necessary for a project to be successful. When schedule control is correctly done, it will provide us the information that initial planning is not following the schedule. If one can follow these hints, one would have facilities to implement a plan or re-plan to follow the right track. (Frese; Sauter, 2003)
To conclude, a good project management is the result of a process of consistent development. It is due to the process of committing mistakes and learning from those mistakes committed. It is also a process of consistent learning. Those who fail to devote to this process, which is never-ending cannot bring about success. A co-operative approach of the customers, users and of the other members of the project team is necessary to bring about a successful project. The important goals of reducing expenses relating to development and improving the success of projects need a proper understanding of requirements of user, forecasting changes and continuous communication with all members of the team. Projects which are successful do not start with a harvest, but have discussions on what need to be done to emerge successful. If one would pause to collect requirements and start to negotiate them, projects could bring about richer crops.
References
ACS Professional Development: Project Management 1: Assignment 1. "A Report on Project Failure and Success Factors" Retrieved at http://www.acs.org.au/certification/Documents/PMgt/2003PM1-ProjectFailure1.pdf. Accessed on 28 August, 2004
Bad Requirements Cause Failures" Retrieved at http://www.projectsmart.co.uk/benefits_of_good_user_requirements.html. Accessed on 28 August, 2004
Better IS Requirements Management" Retrieved at http://internet.about.com/library/aa_req_052102.htm. Accessed on 28 August, 2004
Glen, Paul. "Stop Gathering IT Requirements" Retrieved at http://itmanagementnews.com/2003/1013.html. Accessed on 28 August, 2004
Frese, Robert; Sauter, Vicki. (December 16, 2003) "Project Success and failure; What is Success, What is Failure, and How can you improve your odds for success?" Retrieved at http://www.umsl.edu/~sauter/analysis/6840_f03_papers/frese/. Accessed on 28 August, 2004
Ngione, Carmine. "Software Project Failure: The Reasons, the Costs" Retrieved at http://www.cioupdate.com/reports/article.php/1563701Accessed on 28 August, 2004
Requirements and Specifications" Retrieved at http://www.philosophe.com/design/requirements.html. Accessed on 28 August, 2004
Requirements Management Ensuring Project Success" Retrieved at http://www.serena.com/shared/pdfs/ChangeMan/DS.pdf. Accessed on 28 August, 2004
Specifying Software Requirements for Users" Retrieved at http://www.chambers.com.au/Marketing/urs_w.htm. Accessed on 28 August, 2004
Wiegers, Karl. E. "Good Money after http://www.stickyminds.com/../images3/c.gif
Retrieved at http://www.stickyminds.com/sitewide.asp?ObjectId=3204&Function=DETAILBROWSE&ObjectType=ARTAccessed on 28 August, 2004
---
Are you busy and do not have time to handle your assignment? Are you scared that your paper will not make the grade? Do you have responsibilities that may hinder you from turning in your assignment on time? Are you tired and can barely handle your assignment? Are your grades inconsistent?
Whichever your reason is, it is valid! You can get professional academic help from our service at affordable rates. We have a team of professional academic writers who can handle all your assignments.
Plagiarism free papers
Timely delivery
Any deadline
Skilled, Experienced Native English Writers
Subject-relevant academic writer
Adherence to paper instructions
Ability to tackle bulk assignments
Reasonable prices
24/7 Customer Support
Get superb grades consistently
Online Academic Help With Different Subjects
Literature
Students barely have time to read. We got you! Have your literature essay or book review written without having the hassle of reading the book. You can get your literature paper custom-written for you by our literature specialists.
Finance
Do you struggle with finance? No need to torture yourself if finance is not your cup of tea. You can order your finance paper from our academic writing service and get 100% original work from competent finance experts.
Computer science
Computer science is a tough subject. Fortunately, our computer science experts are up to the match. No need to stress and have sleepless nights. Our academic writers will tackle all your computer science assignments and deliver them on time. Let us handle all your python, java, ruby, JavaScript, php , C+ assignments!
Psychology
While psychology may be an interesting subject, you may lack sufficient time to handle your assignments. Don't despair; by using our academic writing service, you can be assured of perfect grades. Moreover, your grades will be consistent.
Engineering
Engineering is quite a demanding subject. Students face a lot of pressure and barely have enough time to do what they love to do. Our academic writing service got you covered! Our engineering specialists follow the paper instructions and ensure timely delivery of the paper.
Nursing
In the nursing course, you may have difficulties with literature reviews, annotated bibliographies, critical essays, and other assignments. Our nursing assignment writers will offer you professional nursing paper help at low prices.
Sociology
Truth be told, sociology papers can be quite exhausting. Our academic writing service relieves you of fatigue, pressure, and stress. You can relax and have peace of mind as our academic writers handle your sociology assignment.
Business
We take pride in having some of the best business writers in the industry. Our business writers have a lot of experience in the field. They are reliable, and you can be assured of a high-grade paper. They are able to handle business papers of any subject, length, deadline, and difficulty!
Statistics
We boast of having some of the most experienced statistics experts in the industry. Our statistics experts have diverse skills, expertise, and knowledge to handle any kind of assignment. They have access to all kinds of software to get your assignment done.
Law
Writing a law essay may prove to be an insurmountable obstacle, especially when you need to know the peculiarities of the legislative framework. Take advantage of our top-notch law specialists and get superb grades and 100% satisfaction.
What discipline/subjects do you deal in?
We have highlighted some of the most popular subjects we handle above. Those are just a tip of the iceberg. We deal in all academic disciplines since our writers are as diverse. They have been drawn from across all disciplines, and orders are assigned to those writers believed to be the best in the field. In a nutshell, there is no task we cannot handle; all you need to do is place your order with us. As long as your instructions are clear, just trust we shall deliver irrespective of the discipline.
Are your writers competent enough to handle my paper?
Our essay writers are graduates with bachelor's, masters, Ph.D., and doctorate degrees in various subjects. The minimum requirement to be an essay writer with our essay writing service is to have a college degree. All our academic writers have a minimum of two years of academic writing. We have a stringent recruitment process to ensure that we get only the most competent essay writers in the industry. We also ensure that the writers are handsomely compensated for their value. The majority of our writers are native English speakers. As such, the fluency of language and grammar is impeccable.
What if I don't like the paper?
There is a very low likelihood that you won't like the paper.
Reasons being:
When assigning your order, we match the paper's discipline with the writer's field/specialization. Since all our writers are graduates, we match the paper's subject with the field the writer studied. For instance, if it's a nursing paper, only a nursing graduate and writer will handle it. Furthermore, all our writers have academic writing experience and top-notch research skills.
We have a quality assurance that reviews the paper before it gets to you. As such, we ensure that you get a paper that meets the required standard and will most definitely make the grade.
In the event that you don't like your paper:
The writer will revise the paper up to your pleasing. You have unlimited revisions. You simply need to highlight what specifically you don't like about the paper, and the writer will make the amendments. The paper will be revised until you are satisfied. Revisions are free of charge
We will have a different writer write the paper from scratch.
Last resort, if the above does not work, we will refund your money.
Will the professor find out I didn't write the paper myself?
Not at all. All papers are written from scratch. There is no way your tutor or instructor will realize that you did not write the paper yourself. In fact, we recommend using our assignment help services for consistent results.
What if the paper is plagiarized?
We check all papers for plagiarism before we submit them. We use powerful plagiarism checking software such as SafeAssign, LopesWrite, and Turnitin. We also upload the plagiarism report so that you can review it. We understand that plagiarism is academic suicide. We would not take the risk of submitting plagiarized work and jeopardize your academic journey. Furthermore, we do not sell or use prewritten papers, and each paper is written from scratch.
When will I get my paper?
You determine when you get the paper by setting the deadline when placing the order. All papers are delivered within the deadline. We are well aware that we operate in a time-sensitive industry. As such, we have laid out strategies to ensure that the client receives the paper on time and they never miss the deadline. We understand that papers that are submitted late have some points deducted. We do not want you to miss any points due to late submission. We work on beating deadlines by huge margins in order to ensure that you have ample time to review the paper before you submit it.
Will anyone find out that I used your services?
We have a privacy and confidentiality policy that guides our work. We NEVER share any customer information with third parties. Noone will ever know that you used our assignment help services. It's only between you and us. We are bound by our policies to protect the customer's identity and information. All your information, such as your names, phone number, email, order information, and so on, are protected. We have robust security systems that ensure that your data is protected. Hacking our systems is close to impossible, and it has never happened.
How our Assignment  Help Service Works
You fill all the paper instructions in the order form. Make sure you include all the helpful materials so that our academic writers can deliver the perfect paper. It will also help to eliminate unnecessary revisions.
2.      Pay for the order
Proceed to pay for the paper so that it can be assigned to one of our expert academic writers. The paper subject is matched with the writer's area of specialization.
3.      Track the progress
You communicate with the writer and know about the progress of the paper. The client can ask the writer for drafts of the paper. The client can upload extra material and include additional instructions from the lecturer. Receive a paper.
4.      Download the paper
The paper is sent to your email and uploaded to your personal account. You also get a plagiarism report attached to your paper.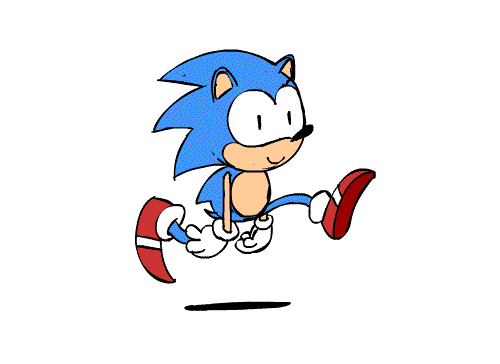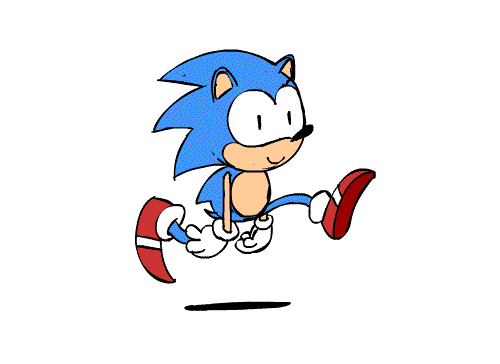 PLACE THIS ORDER OR A SIMILAR ORDER WITH US TODAY AND GET A PERFECT SCORE!!!
---