Community Needs Assessment
Recent observations in the tri-county area of rural Iowa have shown a disturbing trend of a constant increase in women and young children in the emergency departments and shelters. These women and young children visits emergency departments and shelters with different healthcare concerns including undetected female cancers, miscarriages, pediatric pediculosis, and symptoms of malnourishment. The county's health executive, Susan, has convened a meeting on behalf of the three counties to discuss this disturbing trend. The emergency services director noted that most of the women and children visiting the emergency departments have no addresses, which is an indicator of them being homeless. While the healthcare executives recognize the need to address the healthcare concerns of this population, the county's healthcare system has limited resources and schedule to even help 5% of this population. By the end of the meeting, the attendees agree that there is need to involve more people like local police and fire departments to help meet the needs of these women and children. However, the effectiveness of such efforts requires distributing information through a suitable marketing campaign.
Part I: Needs Assessment
Demographics of the Underserved Populations
As shown in the case, the medically underserved groups in this community are homeless women and children. This is evident in the steady increase in the number of women and children visiting emergency departments and shelters with different healthcare concerns/needs. This population comes from different racial and ethnic backgrounds while most of them come from a neighboring city. These homeless women and children are currently underserved because of various factors including the provision of little assistance by the relevant agencies in the city. This has forced them to move to the neighboring rural community in search of help for their various healthcare issues. Secondly, the community is underserved because of the limited schedule and resources in the county's healthcare system. According to Dr. Matt, the county's healthcare system has limited resources and schedule to even serve 5% of these women and children. The third factor is the decline in community services and social assistance programs to address the plight of these women and children. The decline is brought by lack of adequate funding for such services and programs, which in turn contributes to the availability of limited resources to provide adequate support and help to the women and children. Additionally, there is an apparent lack of concerted efforts from the various relevant agencies in the community towards assisting the underserved population. There is no effective collaboration between the healthcare department, fire department, and the local police departments. This lack of collaboration exists despite the fact that these women and children seek for assistance from these various agencies.
Apart from these factors, the underserved population is also facing barriers from obtaining necessary medical information or care. One of these barriers is the uncoordinated and ineffective systems in the healthcare sector that will provide relevant medical information and care. While some of these women are suffering from female cancers that could be detected at an earlier stage, their conditions end up being detected at later stages because the uncoordinated and ineffective systems in the health sector tends to neglect them. For children, age has acted as a barrier that prevents them from accessing medical information and care. Since they are young, they are unable to comprehend their conditions and access relevant medical information. The second barrier is the socio-economic status of the underserved populations, which is a major issue. Given that they are homeless, these women and young children have relatively no income that would help them in obtaining relevant medical care for their various health concerns. Finally, the lack of effective marketing campaigns to create awareness of the various health concerns facing the population and relevant support programs has acted as a barrier. Even though these women have smartphones provided by the state's social assistance program, there is not coordinated marketing campaign targeted towards them to provide them with relevant medical information.
Marketing Segments from the Demographic Information
Based on the agreements in the meeting, one of the major initiatives towards addressing the plight of the medically underserved populations in this community is through developing a suitable marketing campaign for information distribution. This process requires appropriate market segmentation, which is defined as dividing the target audience in several groups using specific criteria (The Community Tool Box, 2016). Therefore, information distribution targeting these underserved populations requires dividing them into different groups based on their demographic information in order to identify the best marketing methods to reach them.
In light of the demographic profiles provided in the case, the first market segment is the homeless women and young children. This is a crucial segment because they are the medically underserved populations seeking for help from the various agencies in the county. Through targeting women, the marketing campaign will help address the barriers to access of medical information and care. Additionally, women should be targeted because they are the key decision makers on healthcare issues affecting their children. Consumer behavior is reflected in this market segment through their search for help from different agencies/departments in the county. Moreover, the search for information on social media platforms by this population is a reflection of consumer behavior, which in turn influences their decisions to seek for assistance from the various agencies in the county.
The second market segment is the police and fire departments since they are frontline folks who act as first contacts with the underserved population. Through targeting this segment, the marketing campaign will help ensure that the women and children receive adequate support from the police and fire departments. In addition, targeting police and fire departments will help in expanding the resources that are needed by the medically underserved women and children. Consumer behavior is reflected in this segment on the premise that they act as frontline/first contact with those in need.
The currently utilized marketing channels in this community include social medial platforms, local radio station, and local newspaper. These channels have acted as mediums through which the healthcare sector in the community provides information to the society. Actually, the underserved population has obtained information regarding the available support services and programs in the county through online platforms and the local radio station.
Impact of Cost on Marketing Messages in this Community
While the case does not provide detailed information about the influence of pricing on these marketing messages, costs has a significant impact on the county's marketing initiatives. An analysis of the information provided in this case demonstrates that marketing messages are determined by the price of utilizing a particular marketing channel. For instance, the marketing messages are not aired on the local radio station on a daily basis but based on the community calendar because of the huge costs of airing advertisements on radio stations. On the other hand, the healthcare department seems to utilize online platforms to spread information because these channels are cheaper than traditional marketing channels. It is also relatively unclear how insurance, Medicaid, and self-pay influence marketing messages in this community. However, these methods of payment seem to have an influence on marketing messages given the limited resources available to the county's health department. Most of the marketing messages are seemingly designed to provide information on how to use these various methods of payment.
Use of Traditional Marketing
The traditional marketing initiatives that are currently utilized to reach the specific healthcare audience in this community is the local radio station and newspaper. These marketing channels have acted as the main communication tools in the community and are associated with various strengths and weaknesses. The strengths of radio advertising include enhanced ability to reach huge range of targeted audience, ease of access by the target audience, and convenience. On the other hand, the weaknesses of this marketing channel include high costs, inability to reach every targeted individual, and minimal impact. The strengths of newspaper advertising include ability to reach majority homes in the area, flexibility with regards to size and space, and provision of numerous alternatives. The weaknesses include limited access by the target audience and a relatively short life span. The need for a new marketing campaign in the community is brought by the weaknesses of current healthcare marketing plans, limited access to medical information by the target audience, and the need to reach a wider audience.
Online Marketing
Online marketing has also been utilized to reach the target audience and is associated with some strengths and weaknesses. The strengths of online marketing include ability to reach a huge range of the target audience and cheaper costs as compared to traditional marketing. The weaknesses include the need for Internet connectivity to view the ads and inability to meet the ever-increasing need for medical information by the underserved population. The need for more medical information and Internet connectivity limitations contribute to the need for new marketing campaigns in the community.
Part II: Marketing Campaign
As previously indicated, there is need for a new marketing campaign with the capability to reach the target audience more effectively and contribute to enhanced access to medical information and care by the homeless women and children. The healthcare sector in this community currently utilizes traditional and online marketing mediums to reach the target audience. Given their various weaknesses, these mediums have relatively been ineffective in generating desired results since the women and children face numerous challenges in gaining access to the required medical information and care.
Traditional Marketing Mediums
Traditional marketing mediums i.e. print, radio, and television have been used to distribute information to specific target audiences. Lavisnky (2013) contends that traditional marketing mediums usually involve advertising using print, radio, and television. These mediums have been considered as suitable channels that help in keeping businesses in the public eye. In this case, the traditional marketing mediums that have been employed by the county's healthcare sector are radio and newspaper. Given that a huge number of people in the community listen to radio, it has acted as the main source of information. The use of traditional marketing mediums has some strengths and weaknesses with regards to reaching a healthcare audience. Some of the strengths of these mediums include ability to reach wider audiences because of huge coverage area, convenience to the healthcare audience, enhanced flexibility, and the availability to numerous alternative ways for designing advertisements. However, these mediums have weaknesses including limited access since they are not accessible to people who don't own them, reliance on one-way marketing communication initiative, and increased shift to new marketing mediums.
The other traditional marketing mediums that have been employed include outdoor advertising strategies and direct mail. Outdoor advertising includes the use of billboards and posters, which reach a huge targeted area while direct mail involves sending mails with marketing messages to homes. While these mediums help in reaching a huge base of healthcare audience, they are limited with regards to accessibility, which sometimes make them ineffective in reaching a targeted healthcare audience.
Online Marketing Mediums
Online marketing mediums have emerged as vital marketing channels because of the rapid technological developments and the advent of social media platforms. Online marketing is increasingly adopted in the health sector as healthcare marketers change their advertising strategies (Greene, 2015). In the past few years, healthcare marketers have continued to shift from traditional marketing mediums to more digital approaches as social media platforms have become prevalent and transformed communications. The most commonly used online marketing mediums to reach a healthcare audience is social media platforms like Twitter, Facebook, and Instagram. Healthcare marketers create banner ads or different campaigns on these platforms, which focus on creating awareness of healthcare issues and concerns and how to address them. Additionally, healthcare marketers create web content and search engine optimization to enable the healthcare audience to access medical information.
These mediums are associated with numerous benefits including ability to reach a wide range of the healthcare audience, promoting consumer involvement through enhanced interactions, enhanced flexibility, and ability to reach wide audiences in a cheaper way that traditional marketing. According to a publication by Forbes Insights (n.d.), online marketing mediums are advantageous in terms of targeting and measurability, easy to optimize, and generate high returns on investments as compared to traditional marketing channels. However, the weaknesses include limited accessibility since they can only be viewed by people on social media, probable failure to generate the desired response from the target audience, and need for devices that access Internet.
Combining Traditional and Online Marketing Mediums
The traditional and online marketing mediums can be combined to effectively reach the targeted audiences identified in the previous sections. The combination of these mediums is crucial given the increased fragmentation and information-soaked world (Greene, 2015). Additionally, the combination provides numerous alternatives for healthcare marketers to reach wide audiences through different marketing channels. While healthcare audiences have shifted to more digital marketing channels, the combination of these channels with traditional ones helps in enhancing the capability and effectiveness of the marketing campaign.
For this community, the most suitable marketing campaign to reach the underserved populations and the local police and fire departments is to create a multi-channel marketing approach. The multi-channel approach will leverage the unique benefits of traditional marketing and the accessibility and convenience of online marketing. The traditional marketing mediums that will be utilized in this multi-channel approach are television, radio and newspaper. The local newspaper will provide print advertisements that provide information regarding the healthcare issues facing the homeless women and children and where/how they can receive medical information. Television and radio advertisements will be created with similar messages and aired during normal programming. However, these commercials will be short and precise since most consumers prefer shorted television and radio commercials (Talafuse & Brizek, 2014). The online social media marketing tools that will be utilized are Twitter and Facebook to create awareness on these issues. Banner ads, pop-up ads, and campaigns will be created on Twitter and Facebook to target the healthcare audience. Most of these social media advertisements will be placed on platforms that are commonly visited by the target audience or on pages that focus on addressing their plight. This will also entail sponsoring some topics on Twitter and Facebook to help create awareness and enhance the likelihood of reaching the targeted healthcare audience.
Since the target population currently use radio and online platforms to access medical information, the use of a multi-channel approach will enhance effectiveness in reaching the target demographic. This combination will provide coordinated messages that target this population and eliminates barriers that prevent them from accessing relevant and necessary medical information. The multi-channel approach provides a suitable way for reaching individuals who may not access to certain marketing channels, but can easily access others. The seamless approach in using these different channels helps in ensuring that the targeted audience can easily obtain medical information at their convenience.
Seamless Marketing Strategy Roll-out
The effectiveness of this marketing campaign requires developing and utilizing internal initiatives that promote seamless marketing strategy roll-out. This process requires creating buy-in from management, physicians, and staff in order to promote the marketing strategy roll-out. According to Mitchell (2002), most marketing strategies fail because of failure to create buy-in within the organization. In this case, collaboration and engagement will be established through involving the various stakeholders in the development of the marketing strategy. The various stakeholders in the community will be brought together to help in decision-making processes and content ideation when creating this marketing strategy. These stakeholders such as healthcare executives, police officers and fire department professionals will be given specific roles and responsibilities in relation to the creation of integrated marketing content. Additionally, the management, physicians, and staff will be involved in the decision-making process and content creation when developing the marketing strategy. These professionals and stakeholders will also be mandated with specific roles during the implementation of the marketing strategy.
In essence, the seamless marketing roll-out for this case will involve the use of four major steps that help in creating necessary buy-in. The first step will entail identifying an executive sponsor who will coordinate the content ideation and creation process based on understanding of the overarching goals. This will be followed by establishing a content board that will comprise different key internal stakeholders with understanding of the overarching goals and needs of the target audience. Third, ideas will be generated through brain storming before being classified into different themes that can be approached strategically (Murphy, 2014). The final step will involve marketing and sharing the strategy internally to ensure it reflects the ideas and views of the internal stakeholders. These processes will help create buy-in through ensuring relevant stakeholders are involved in the strategy development process and ensuring that their views/ideas are taken into consideration.
Implementation Plan
The first steps towards implementing this marketing plan is engaging the various stakeholders in the process of creating an integrated marketing content that will entail the use of a multi-channel approach to reach the target audience. In this case, representatives from the police department, fire department, healthcare sector, and other relevant agencies will be involved in creating implementation plans for the marketing strategy to help address the disturbing trend facing women and children. The second step in the implementation process involves creating marketing goals and marketing communication tactics (Entrepreneur, 2015). The various stakeholders will be involved in creating the determining the goals of the marketing initiative to reach the target audience and tactics that will be utilized to achieve these marketing goals. The next step will entail determining a marketing budget for implementing the marketing tactics and the multi-channel approach for reaching the target audience. The budget will include the costs of utilizing the previously described traditional and online marketing mediums. Once the budget has been determined and funds are obtained, the marketing strategy will be implemented and evaluated in terms of effectiveness in reaching the target audience.
The radio and television commercials as well as social media ads will help reach the women and children with medical information and where they can receive help for their healthcare concerns/issues. Since these individuals already utilize these channels, the mediums will act as the major sources of information to these underserved populations. On the other hand, relevant stakeholders like healthcare professionals, the police, and fire department professionals will obtain information regarding their roles in providing assistance through radio, television, newspaper, and social media platforms. This new marketing campaign addresses consumer behavior through enhancing interactions between the underserved populations and relevant agencies in dealing with the healthcare problem. Additionally, this marketing campaign focuses on generating desired responses from the target audiences through improved interactions.
Addressing Cost's Influence on Marketing
The inclusion of online medium platforms as key channels for reaching the target audience is part of this marketing campaign that is designed to deal with the cost's influence on marketing. This is primarily because the use of these platforms in advertising is significantly cheaper as compared to traditional marketing mediums. In this case, the marketing campaign will focus on utilizing the online marketing mediums more than traditional marketing channels in order to lessen the influence of pricing on marketing messages. Secondly, this marketing campaign is based on a low-cost strategy through which a huge portion of the targeted audience will be reached at the lowest possible costs. As part of mitigating pricing's influence on marketing messages, this marketing campaign adopts several approaches. First, the low-cost marketing strategy will be achieved through networking. This will entail becoming part of existing groups to provide exposure for the organization, which will help increase capabilities to reach the audience at low costs (Langdon, 2016). Secondly, the marketing campaign will be based on partnerships with other relevant agencies such as media companies and social media firms like Twitter and Facebook. The partnerships will help lessen costs through partial sponsorships that help keep prices as low as possible. When creating these partnerships, the influence of self-pay, insurance, and Medicaid will be taken into consideration during the promotional initiatives.
Ethical Implications
As this marketing campaign is implemented, there are some ethical implications that are likely to occur when utilizing patient data obtained to market to the perceived healthcare needs. The use of traditional and online marketing mediums is likely to raise concerns on patient privacy given that their data will be utilized to market to the perceived healthcare needs. Secondly, this campaign is likely to be characterized with ethical concerns regarding segmenting the homeless women and children because of their healthcare concerns. The ethical concerns emerging from such segmentation is attributable to likelihood of discrimination against this population on the premise of their healthcare needs and other challenges. However, these ethical implications are likely to change over time depending on the effectiveness of the marketing campaign in addressing the disturbing trend. If the campaign is effective in improving the ability of women and children to receive timely and adequate support, these ethical implications will become lesser over time. On the other hand, if the campaign is ineffective, the implications are likely to increase and become a major concern over time. Therefore, several measures will be undertaken to ensure that patient data is collected in an ethical manner that effectively addresses these implications. First, patients will not be required to provide their personal identification information to help ensure they remain anonymous. Secondly, patients will be adequately informed of the purposes for obtaining their data and given the liberty to provide informed consent for its use for marketing purposes. Third, patient data will not be utilized without their consent and will not be shared with third-parties. In this case, data from the women and children will be utilized to identify their healthcare needs and create suitable measures for addressing this need. During data collection, this population will be adequately informed that their data will be utilized for such purposes.
Part III: Evaluation Strategy
A key aspect of promoting the effectiveness of this marketing campaign in achieving desired goals is evaluation. There are several online and offline evaluation tools to help determine the success of different traditional and online marketing mediums. Offline evaluations to measure the success of these marketing mediums include consumer surveys, data on return on investments, and impact of the marketing campaign on target audience. Online evaluation tools include marketing automation analytics, annotations and direct traffic through Google analytics, bounce rate, and click-through rate. The reliability of these tools in measuring the success of the marketing channels adopted for this case can be ensured through ensuring that they are linked to the marketing goals, preventing from unauthorized access, and utilizing them on a regular basis. In this case, these tools will be utilized to measure and review the success of the marketing campaign on a monthly basis during the campaign cycle. Conducting monthly review helps in determining the success of the marketing mediums and identifying any need for adjustments or improvements in order to enhance the effectiveness of the entire marketing campaign.
Potential Limitations
While online marketing platforms are suitable in reaching huge audiences at significantly cheaper costs, there are some limitations when evaluating marketing campaigns implemented on social media. One of these limitations is the probability of obtaining inaccurate information on the marketing campaign because of breaches in social media best practices. Individuals using social media are likely to breach best practices, which in turn enhances the inaccuracy of data obtained from the evaluation. Secondly, the evaluation requires utilizing additional analytical tools that may not be available on the social media platform itself. Therefore, obtaining accurate data could be a time and resource consuming process.
Integrating Evaluation Tools
The first way of integrating evaluation tools together to help strategize future marketing campaigns is to ensure that they are based on the same marketing goals. This helps in ensuring the consistency when collecting data regarding the effectiveness of the marketing campaign. Secondly, these tools can be integrated through creating an integrated marketing communications plan that incorporates the use of different marketing channels. An integrated marketing communications plan provides the foundation for integrating evaluation tools for direct and social media marketing.
Evaluation Tools for this Marketing Campaign
The most suitable evaluation tools for this marketing campaign include consumer surveys, marketing automation analytics, Google analytics, and data regarding return on investment (ROI). Consumer surveys are suitable for this marketing plan because they provide information on the attitudes and perceptions of the target audience regarding the utilized marketing channels. On the other hand, data regarding ROI helps provide information on the impact of the marketing plan on the target audience and whether desired marketing goals/objectives are achieved (Epstein & Yuthas, 2006). Third, Google analytics will provide information on the direct traffic on the social media platforms in terms of the number of visitors, which helps to determine the impact of the ads on target audience. Marketing automation analytics will provide information regarding the effectiveness of social media campaigns and advertisements. The reliability of these tools will be ensured through ensuring they are linked to marketing goals and focus on examining the impact of the marketing campaign on the target audience. Data obtained from the evaluation will be presented to key constituents within the organization using tables and charts that provide structured numerical data on the effectiveness of the marketing campaign.
In conclusion, the disturbing trend in the tri-county area of rural Iowa is an example of a scenario require a suitable marketing campaign to address the healthcare concerns of the women and young children. The most suitable marketing campaign is a multi-channel marketing approach that involves the use of traditional and online marketing mediums i.e. radio, television, newspaper, Twitter, and Facebook. This approach should be developed through effective partnerships and efforts between the various relevant agencies i.e. healthcare sector, police department, and fire department. The effectiveness of this marketing campaign will be determined through conducting monthly review of its impact on the target audiences using various offline and online evaluation tools like consumer surveys and Google analytics.
References
Entrepreneur. (2015, February 24). Use These 5 Steps to Create a Marketing Plan. Retrieved May 31, 2017, from https://www.entrepreneur.com/article/241953
Epstein, M.J. & Yuthas, K. (2006, April). Evaluating the Effectiveness of Internet Marketing Initiatives. Retrieved May 31, 2017, from http://www.cimaglobal.com/Documents/ImportedDocuments/Tech_MAG_Evaluating_Internet_Marketing_April06.pdf
Forbes Insight. (n.d.). Reaching the Audience: How Brands Are Using Audience Targeting in Digital Advertising. Retrieved May 31, 2017, from https://info.quantcast.com/rs/quantcast/images/Quantcast_F-Insights_Report-36_Final-Web.pdf
Greene, J. (2015, October 30). Healthcare Marketers Reshape Ad Strategies. Retrieved May 31, 2017, from http://www.modernhealthcare.com/article/20151030/MAGAZINE/310309995
Langdon, S. (2016, May 19). 4 Low-Cost Marketing Strategies Every Business Should Know. Retrieved May 31, 2017, from https://www.entrepreneur.com/article/273560
Lavinsky, D. (2013, March 8). Is Traditional Marketing Still Alive? Forbes. Retrieved May 31, 2017, from https://www.forbes.com/sites/davelavinsky/2013/03/08/is-traditional-marketing-still-alive/#e04f58e38065
Mitchell, C. (2002, January). Selling the Brand Inside. Harvard Business Review. Retrieved May 31, 2017, from https://hbr.org/2002/01/selling-the-brand-inside
Murphy, A. (2014, November 26). 4 Ways to Get Company-Wide Buy-In for Content. Retrieved May 31, 2017, from http://marketeer.kapost.com/company-buy-in/
Talafuse, A. & Brizek, M.G. (2014). Traditional and Digital Media Advertising Preference: A Descriptive Evaluation of Billings, Montana Mothers. Journal of Management and Marketing Research, 1-22.
The Community Tool Box. (2016). Section 4: Segmenting the Market to Reach the Targeted Population. Retrieved from University of Kansas website: http://ctb.ku.edu/en/table-of-contents/sustain/social-marketing/reach-targeted-populations/main
---
Are you busy and do not have time to handle your assignment? Are you scared that your paper will not make the grade? Do you have responsibilities that may hinder you from turning in your assignment on time? Are you tired and can barely handle your assignment? Are your grades inconsistent?
Whichever your reason is, it is valid! You can get professional academic help from our service at affordable rates. We have a team of professional academic writers who can handle all your assignments.
Plagiarism free papers
Timely delivery
Any deadline
Skilled, Experienced Native English Writers
Subject-relevant academic writer
Adherence to paper instructions
Ability to tackle bulk assignments
Reasonable prices
24/7 Customer Support
Get superb grades consistently
Online Academic Help With Different Subjects
Literature
Students barely have time to read. We got you! Have your literature essay or book review written without having the hassle of reading the book. You can get your literature paper custom-written for you by our literature specialists.
Finance
Do you struggle with finance? No need to torture yourself if finance is not your cup of tea. You can order your finance paper from our academic writing service and get 100% original work from competent finance experts.
Computer science
Computer science is a tough subject. Fortunately, our computer science experts are up to the match. No need to stress and have sleepless nights. Our academic writers will tackle all your computer science assignments and deliver them on time. Let us handle all your python, java, ruby, JavaScript, php , C+ assignments!
Psychology
While psychology may be an interesting subject, you may lack sufficient time to handle your assignments. Don't despair; by using our academic writing service, you can be assured of perfect grades. Moreover, your grades will be consistent.
Engineering
Engineering is quite a demanding subject. Students face a lot of pressure and barely have enough time to do what they love to do. Our academic writing service got you covered! Our engineering specialists follow the paper instructions and ensure timely delivery of the paper.
Nursing
In the nursing course, you may have difficulties with literature reviews, annotated bibliographies, critical essays, and other assignments. Our nursing assignment writers will offer you professional nursing paper help at low prices.
Sociology
Truth be told, sociology papers can be quite exhausting. Our academic writing service relieves you of fatigue, pressure, and stress. You can relax and have peace of mind as our academic writers handle your sociology assignment.
Business
We take pride in having some of the best business writers in the industry. Our business writers have a lot of experience in the field. They are reliable, and you can be assured of a high-grade paper. They are able to handle business papers of any subject, length, deadline, and difficulty!
Statistics
We boast of having some of the most experienced statistics experts in the industry. Our statistics experts have diverse skills, expertise, and knowledge to handle any kind of assignment. They have access to all kinds of software to get your assignment done.
Law
Writing a law essay may prove to be an insurmountable obstacle, especially when you need to know the peculiarities of the legislative framework. Take advantage of our top-notch law specialists and get superb grades and 100% satisfaction.
What discipline/subjects do you deal in?
We have highlighted some of the most popular subjects we handle above. Those are just a tip of the iceberg. We deal in all academic disciplines since our writers are as diverse. They have been drawn from across all disciplines, and orders are assigned to those writers believed to be the best in the field. In a nutshell, there is no task we cannot handle; all you need to do is place your order with us. As long as your instructions are clear, just trust we shall deliver irrespective of the discipline.
Are your writers competent enough to handle my paper?
Our essay writers are graduates with bachelor's, masters, Ph.D., and doctorate degrees in various subjects. The minimum requirement to be an essay writer with our essay writing service is to have a college degree. All our academic writers have a minimum of two years of academic writing. We have a stringent recruitment process to ensure that we get only the most competent essay writers in the industry. We also ensure that the writers are handsomely compensated for their value. The majority of our writers are native English speakers. As such, the fluency of language and grammar is impeccable.
What if I don't like the paper?
There is a very low likelihood that you won't like the paper.
Reasons being:
When assigning your order, we match the paper's discipline with the writer's field/specialization. Since all our writers are graduates, we match the paper's subject with the field the writer studied. For instance, if it's a nursing paper, only a nursing graduate and writer will handle it. Furthermore, all our writers have academic writing experience and top-notch research skills.
We have a quality assurance that reviews the paper before it gets to you. As such, we ensure that you get a paper that meets the required standard and will most definitely make the grade.
In the event that you don't like your paper:
The writer will revise the paper up to your pleasing. You have unlimited revisions. You simply need to highlight what specifically you don't like about the paper, and the writer will make the amendments. The paper will be revised until you are satisfied. Revisions are free of charge
We will have a different writer write the paper from scratch.
Last resort, if the above does not work, we will refund your money.
Will the professor find out I didn't write the paper myself?
Not at all. All papers are written from scratch. There is no way your tutor or instructor will realize that you did not write the paper yourself. In fact, we recommend using our assignment help services for consistent results.
What if the paper is plagiarized?
We check all papers for plagiarism before we submit them. We use powerful plagiarism checking software such as SafeAssign, LopesWrite, and Turnitin. We also upload the plagiarism report so that you can review it. We understand that plagiarism is academic suicide. We would not take the risk of submitting plagiarized work and jeopardize your academic journey. Furthermore, we do not sell or use prewritten papers, and each paper is written from scratch.
When will I get my paper?
You determine when you get the paper by setting the deadline when placing the order. All papers are delivered within the deadline. We are well aware that we operate in a time-sensitive industry. As such, we have laid out strategies to ensure that the client receives the paper on time and they never miss the deadline. We understand that papers that are submitted late have some points deducted. We do not want you to miss any points due to late submission. We work on beating deadlines by huge margins in order to ensure that you have ample time to review the paper before you submit it.
Will anyone find out that I used your services?
We have a privacy and confidentiality policy that guides our work. We NEVER share any customer information with third parties. Noone will ever know that you used our assignment help services. It's only between you and us. We are bound by our policies to protect the customer's identity and information. All your information, such as your names, phone number, email, order information, and so on, are protected. We have robust security systems that ensure that your data is protected. Hacking our systems is close to impossible, and it has never happened.
How our Assignment  Help Service Works
You fill all the paper instructions in the order form. Make sure you include all the helpful materials so that our academic writers can deliver the perfect paper. It will also help to eliminate unnecessary revisions.
2.      Pay for the order
Proceed to pay for the paper so that it can be assigned to one of our expert academic writers. The paper subject is matched with the writer's area of specialization.
3.      Track the progress
You communicate with the writer and know about the progress of the paper. The client can ask the writer for drafts of the paper. The client can upload extra material and include additional instructions from the lecturer. Receive a paper.
4.      Download the paper
The paper is sent to your email and uploaded to your personal account. You also get a plagiarism report attached to your paper.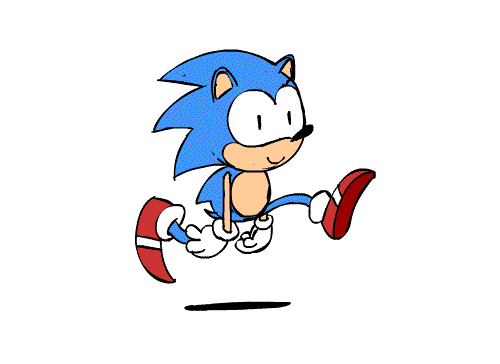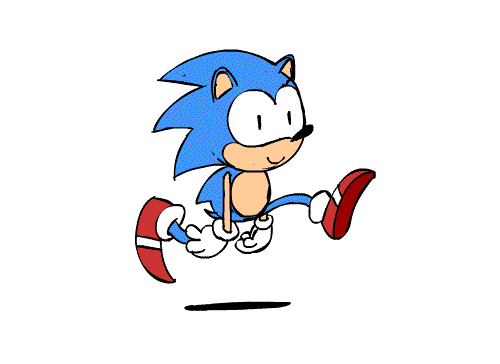 PLACE THIS ORDER OR A SIMILAR ORDER WITH US TODAY AND GET A PERFECT SCORE!!!
---