Wal-Mart Stores, Inc.
Company Operations
Financial Analysis
Wal-Mart United States
Sam's Club
Wal-Mart International
Industry Analysis
Family History
Business Challenges
Complexity of the Business
Entrepreneurial Inheritance
The Dividend
Main Company Issues
Career Learning
Samuel Moore Walton was born March 29, 1918 in Kingfisher, Oklahoma and died April 5, 1992 in Little Rock, Arkansas. From humble beginnings, he became a retail titan as the founder of Wal-Mart Stores, Inc. He graduated from the University of Missouri and entered the J.C. Penney training program before serving in the Army during World War II. He started a chain of five-and-dime variety stores in Arkansas right after returning from the Army, and opened his first Wal-Mart store in 1962. He pioneered many customer service functions that today are considered standard practice. Walton eschewed the typical discount-store chain practice of locating stores in or near large cities, preferring small towns where the competition was nonexistent. He had opened 1,000 stores by 1988 when he resigned as chief executive officer, (he retained the chairman title as long as he lived.) At the time of his death, Wal-Mart had over 1,700 stores and the Walton family was the wealthiest in the U.S. By the end of the 20th century, Wal-Mart had become the largest retailer in the world and retains that privilege today. The Walton family still owns a dominating percentage of the Wal-Mart common stock, and one of the major uncertainties facing the family and the company is the direction to be set by the new generation of managers. (Biography, 2011)
Wal-Mart Stores, Inc.
Company Operations
Built on the back of a small chain of variety stores, Sam Walton opened the first Wal-Mart store in 1962 in Rogers, Arkansas. Over the past five decades, Wal-Mart has grown to be the largest retail company in the world with stores across America, Mexico, Canada, Argentina, Brazil, Japan, South Korea, China, Germany, Puerto Rico and the UK. In the fiscal year ended January 31, 2011 Wal-Mart recorded total revenues of $419 billion. Of that total, 62.1 per cent was derived from Wal-Mart stores in the United States, 26.1 per cent from Wal-Mart International, and the remaining 11.8 per cent from Sam's Club stores in the United States. Samuel Robson (Rob) Walton was named chairman of the board of directors of Wal-Mart on April 7, 1992, two days after his father's death, and still maintains that title. Currently, Michael T. Duke is the President and CEO of Wal-Mart and has served in that position since February 1, 2009. Prior to this appointment, Duke held other positions with Wal-Mart since joining the company in July 1995, including Vice Chairman with responsibility for Wal-Mart International beginning in September 2005, and Executive Vice President and CEO of Wal-Mart U.S. beginning in April 2003. (Wal-Mart, 2011)
Financial Analysis
Wal-Mart Stores, Inc.
Fiscal Year-end January 31 ($billions except per share data)
2007
2008
2009
2010
2011
CGR
Sales
4.90%
Net Inc.
12
13
13
14
15
6.00%
EPS
2.93
3.15
3.35
3.73
4.18
9.30%
Dividend
0.67
0.88
0.95
1.09
1.21
15.90%
22%
28%
24%
29%
29%
Wal-Mart United States
William Simon was named President and CEO of Wal-Mart U.S. On June 29, 2010 and retains that title today. Argus analysts have reported and commented on the current outlook for Wal-Mart as revealed by management at a recent company-sponsored investor conference. Looking at the company's main business, Wal-Mart U.S. appears to be returning to its roots in Everyday Low Prices, often abbreviated as EDLP. The mantra is constantly to remind customers that at Wal-Mart they always get the lowest price on a basket of products and they can avoid the hassle of shopping around for temporary bargains. The execution of EDLP requires the precedent corollary Everyday Low Cost, or EDLC. This technique predates, and is the early model for, the Just-in-time Inventory practiced by large-scale manufacturing concerns. What this means is that the company needs to generate a steady flow of merchandise, avoiding the typical inventory peaks that occur when bringing in heavy quantities of merchandise for short-term promotions. EDLP also eliminates the disappointment of additional markdowns if the company orders too much merchandise. SG&A expenses tend to be favorably impacted because EDLP reduces the need for surges in staffing typically required to accommodate the tsunamis of sale merchandise. Wal-Mart U.S. also recently introduced a marketing promise to match competitors' prices continually to demonstrate compelling value for customers. (Argus, 2011)
The near-term management emphasis will focus on getting comparable sales up by adding back SKUs and emphasizing assortment and EDLP. Surveys showed that shoppers generally approved of the aesthetic improvements when Wal-Mart took merchandise out of the stores, but it did not encourage them to buy more. Shoppers expressed disappointment that they could not find all the items on their shopping list or that Wal-Mart no longer carried their favorite merchandise. Phase I of the "add back" program will be in the area of snacks, beverages, and dry groceries sourced from national suppliers. Phase II will include fresh foods, consumables, and health and wellness items. Phase III will concentrate on general merchandise. Management indicated that big-ticket items with long lead times such as entertainment, home accessories and clothing may not be in the stores until the second half of the year. Management has also recalculated its distribution system to be more responsive to the merchandise turnover ratios. The result is that the company expects to see improvements on its in-store stock positions, while reducing the number of distribution centers to a minimum and optimizing the number of trucks serving each store. (Argus, 2011)
Sam's Club
Wal-Mart Stores Inc.'s flagship domestic chain of big box superstores has been challenged to find a workable sales strategy over the past year. Meanwhile, its Sam's Club membership-warehouse stores have increased sales every quarter, serving up a much needed silver lining for the giant retailer. It wasn't long ago that Sam's Club was the laggard of the Wal-Mart business empire, but now it is leading the way. Two years ago Brian Cornell, a former Safeway marketing executive, was recruited to lead Sam's Club. Since then, he has moved the chain to an upmarket strategy. He remodeled many of Sam's stores, began to offer much more fresh food, bit the bullet on several under-performing stores, and upgraded the quality of its merchandise. Until recently, customers had reported on surveys that they observed a quality gap between Sam's and its single biggest competitor, Costco Wholesale Corp. (Zimmerman, 2011)
Those customer surveys have persuaded Sam's to package its products in compact sizes more convenient for smaller households and to add more premium membership perks. Members who pay $100 – more than twice the average fee — can enjoy specially tailored discount programs and receive free delivery. Sam's Club is also working to improve the shopping experience by speeding up checkout lines, moving attractive categories to the front of the store, and installing skylights to allow more natural lighting in stores. (Zimmerman, 2011)
Notwithstanding Sam's improving sales record, retail experts say that Costco, which has more members per club and higher spending per member, leads the parade in the membership-club business. Costco runs ahead of Sam's on almost every financial metric, including sales. Last year, Sam's $50 billion in sales was eclipsed by Costco's sales of $56 billion. Costco won again on the favorite retail management measurement, generating sales of $990 per square foot of store space versus $618 at Sam's. (Zimmerman, 2011)
Wal-Mart International
Based on management comments, Argus analysts think that the Wal-Mart International segment presents the most likely opportunity to ratchet up the growth in sales and operating margin. China, India, South America and sub-Saharan Africa are all areas presenting a favorable combination of rapid growth in population, mounting per-capita income, and opportunities for improvements in retailing efficiency and market consolidation (read acquisition candidates.) For example, executives at the recent investor conference said that nearly 30 per cent of the fresh produce it buys in India is not fit to sell after it moves through the inefficient supply chain. The company sees this as an opportunity to utilize its logistics skills for its benefit and better to serve the public. (Argus, 2011)
The company expects that in 15 years China will have nearly a billion people in 300 million middle-class households. That would be a dramatic increase from the 42 million middle-class households in 1995. While not embracing the entire Chinese population, the middle-class statistic essentially represents Wal-Mart's potential customer base. Management forecasts show China having at least 200 cities of one million-plus people by 2025. The company spokesmen said at the conference that there was a good chance that China could experience 10 per cent, or more, growth in retail sales for the next three decades. The primary factors influencing customers' attitudes in China are trust, offering a smart shopping experience, relevant products, and good prices. Wal-Mart executives feel good about their performance so far, particularly in customer trust, being the smart shopping choice, and offering a good assortment of popular products. Management's research indicates that there is no clear price leader in China at the present time. Wal-Mart aims to beef up its customer perception by establishing a competitor tracking system that will culminate in real-time adjustments to keep its pricing advantage. It also intends to establish EDLC and EDLP and to engage in more local marketing campaigns in the 121 cities where it currently operates. Wal-Mart also sees an opportunity to expand its e-commerce business in China. China currently has the world's largest Internet population with 457 million users. (Argus, 2011)
Doug McMillon, CEO of the International division, told investors and analysts at the recent conference that they should not expect Wal-Mart to expand into large mature markets with established competition. Argus analysts expect Wal-Mart to enter only a handful of new countries with sizeable retail markets, rapid growth rates, an environment conducive to achieving sizeable market share quickly, and to be a positive societal force by making it less expensive for the population to acquire essential products. As an example of careful scrutiny of country markets, after studying the market for years, Wal-Mart recently closed an exploratory office in Russia. The company announced that the only way it would attempt to enter the Russian retail market would be with an acquisition partner. The company has also said that it wants to achieve expense leverage by scaling up in existing markets such as Japan and Argentina. (Argus, 2011)
Wal-Mart has conducted extensive market research in Japan. The research reveals that its shoppers (more than 90% are women) place price, assortment and store environment at the top of their wish lists. With Japan's ageing population, many of the shoppers are 40 to 50 years old and have very small refrigerators in their very small homes. Getting to and from the store most often involves walking or riding a bicycle. Consequently, shopping tends to be a three-times-a-week event as opposed to the once-a-month extravaganza common in the U.S. Responding to local market needs, Wal-Mart has lowered display shelves to oblige customers that tend to be slightly shorter than the average in the U.S. Wal-Mart has also recognized that many Japanese women want family basics, and are not looking for fashion items. Most Japanese men still put on a white shirt every morning to go to work. Their wives will shop aggressively for a good product at an attractive price. Wal-Mart also offers its Japanese customers deep discounts on imported wines, special gift boxes and ready-to-eat meals. (Argus, 2011)
Industry Analysis
Standard & Poor's analysts' report on the industry subsegment called hypermarkets and supercenters reveals unimpressive same-store sales comparisons in the first quarter of 2011. Wal-Mart is coming off a period of eight consecutive quarters of negative comparable store sales growth in its U.S. operations. S&P expects to see sales continuing to be pressured by soft discretionary spending from lower-income consumers which make up the bulk of the super store customers. Club store operators are expected to post same-store sales growth in the four to five per cent range on increased demand from their higher-income customer bases. S&P expects companies with international operations to benefit from favorable foreign currency exchange rates over the next 12 months. (Standard & Poor's, 2011)
S&P views hypermarkets and supercenters as generally appealing to price-sensitive consumers. Also, because they sell such consumer staples as food and beverages, their sales are less sensitive to changing fashions and demand for other discretionary goods (e.g. gasoline) than those of some other retailers. Through May 20, 2011, the S&P HyperMarkets & SuperCenters stock price Index had increased 5.5% year-to-date, versus a 6.3% rise in the S&P 1500 Index. In 2010, the HMSC index was up 5.5% versus a 14.2% increase in the S&P 1500. Stock performance for these retailers suffered in 2010, and so far this year, as investors moved assets to riskier areas in what was perceived as a more stable economic backdrop. This was despite their strong balance sheets and an attractive mix of consumables and basic merchandise, attributes which are traditionally attractive to investors in difficult economic times. (Standard & Poor's, 2011)
Family History
Samuel Moore Walton was born on March 29, 1918 near Kingfisher, Oklahoma to Thomas and Nancy Walton. Kingfisher was founded on April 22, 1889, when the federal government opened the former Indian Territory to settlement by "land rush." Today the city of 4,300 people is best known for being located on a part of the Chisholm Trail, which was the route taken by cowboys driving millions of Texas longhorns to the railroad yards in Kansas, and later the birthplace of Sam Walton. (Biography, 2011)
At the time of Sam's birth, the Walton's lived on a farm in an area which is now a suburb of Oklahoma City. In 1923, Thomas recognized his failings as a farmer and decided to return to his original occupation as a loan appraiser. About this time, Thomas moved his family to Missouri where they bounced around for several years as he tried job after job. Sam began to show his independence and drive during the 8th grade year in Shelbina, Missouri (a wide spot on U.S. Highway 36.) Sam was awarded the Boy Scout Eagle badge earlier in life than anyone in the state's history. Later in life, Sam was given the distinguished Eagle Scout Award by the Boy Scouts of America, recognizing his achievements and lifelong support of Scouting. (Investing Value, 2011)
Moving to Columbia (home of the University of Missouri Razorbacks) Sam Walton proved to be a capable athlete, playing on the basketball team and starring as the quarterback for Hickman High School, but he also excelled academically as an honors student. During his junior year, he was elected vice president of the student body, and the following year he capped off his high school career by becoming the president. Notwithstanding his achievements in the classroom and on the playing fields, Sam Walton also pitched in to help his family meet its financial needs during the depression. Every day, he milked the cow and delivered what the family couldn't drink to customers on his newspaper route. At graduation, his teachers awarded him the title "Most Versatile Boy." (Investing Value, 2011)
Sam majored in economics at the University of Missouri while working several part time jobs including as a "hasher" (waiting tables) in exchange for his meals at the Beta Theta Pi fraternity. He also joined the professional business fraternity Alpha Kappa Psi, which is recognized as a staunch developer of high-principled business leaders. Alpha Kappa Psi adheres to the following lifetime values: Brotherhood, Knowledge, Integrity, Unity, and Service. (Investing Value, 2011)
After graduating in 1940, Sam took a job at JC Penney in Des Moines, Iowa which paid $75 a month. After a year in the training program at Penney, he informed his superiors that he was leaving to join the Army. While in transition, Sam worked briefly at a DuPont munitions plant in Oklahoma where he met Helen Robson. Helen graduated at the top of her high school class in Claremore, Oklahoma and graduated from the University of Oklahoma at Norman with a degree in business. Her father, named L.S. Robson, was a prosperous banker and rancher. They were married on Valentine's Day 1943. Helen and Sam Walton had four children: Samuel Robson (Rob) born in 1944, John Thomas born in 1946, James Carr (Jim) born in 1948, and Alice Louise born in 1949. (Investing Value, 2011)
In World War II, Sam served as an officer in the U.S. Army Intelligence Corps, responsible for security at prisoner of war camps and aircraft plants in California. After reaching the rank of captain, he left the Army in 1945 itching to own a retail department store. Borrowing $20,000 from his father in law, Sam threw in his Army savings of $5,000 and bought a Ben Franklin variety store franchise in Newport, Arkansas. (Investing Value, 2011)
Early on, Sam exhibited instincts that have been the hallmark of his stores from the beginning and remain so today. He carried a wide variety of low-priced items. He kept his store open longer hours than most of his competition. He bought inventory in large quantities from the lowest-priced wholesalers and passed his savings on to grateful customers. His success with customers generated large sales volumes, allowing him to drive even harder bargains with his suppliers. In short order, Sam's store became the most profitable franchise store in the six-state Ben Franklin southeast region. (Investing Value, 2011)
In 1951, the landlord of the building housing Sam's first store decided not to renew the lease as he wanted to give it to his son. Left with a high rent of 5% of sales and no lease, Sam was forced to sell the store to the landlord. (Sam reckoned that $50,000 was a fair price.) Before leaving the store in Newport, Sam negotiated a lease on a retail facility in Bentonville, Arkansas. He opened another Ben Franklin franchise but changed the name of his new store to Walton's Five and Dime. Digging his roots into the Bentonville community, Sam was elected president of the chamber of commerce and the local rotary club, was a member of the city council, sat on the hospital board, and started a little league baseball program. His Five and Dime store was a great success. (Investing Value, 2011)
Parlaying his initial success, Sam opened a second Walton's Five and Dime a year later in Fayetteville, Arkansas. Canvassing the main street stores, Sam noticed a man at a variety store that he wanted to hire as his local manager. As an inducement, Sam offered the man a share of the profits of the store (unheard of at the time.) Later he would use profit sharing as a way of keeping employee morale high. The store quickly delivered the same success factors as the first Five and Dime. (Investing Value, 2011)
In another pioneering move, Sam decided to locate all the checkout counters in one location near the exit so the customers could pay for everything they bought just before leaving the store. Sam insisted that his stores must be clean and well lit, which was not generally the case at the time. Enlisting the support of his brother, father in law and brother in law and using his bag of innovations as a model, Sam rapidly opened Five and Dime stores in several surrounding communities. Sam took his incentive creation to the next level by allowing his managers to become limited partners by putting their own money in their store and any new stores that opened, motivating them toward the goal of profit maximization. By the mid-1950s, Sam and his brother Bud owned 16 variety stores across Arkansas, Missouri and Kansas. The size of his stores gradually increased and he named the new larger facilities Walton's Family Centre. (Investing Value, 2011)
Sam opened the first Wal-Mart store in 1962 in Rogers, Arkansas. Over the next 30 years, Sam presided over a rapidly growing retail empire, eventually becoming the world's largest retail store chain. Just before his death in 1992, Sam Walton witnessed a Wal-Mart workforce of over one million people, recognition by Time Magazine as one of the top 100 most influential people of the 20th Century, the receipt of the Presidential Medal of Freedom for his pioneering efforts, and a ranking by Forbes as the richest man in the U.S.A. from 1985 to 1988. (Investing Value, 2011)
Wal-Mart now operates around the world with stores across America, Mexico, Canada, Argentina, Brazil, South Korea, China, Germany, Puerto Rico and the UK. When Sam Walton died, he left his empire to his wife and their four children. Helen Walton died of heart failure on April 19, 2007. At the time of her death, she had an estimated net worth of $16.4 billion. In March 2010, Forbes Magazine compiled a list of the world's 20 most wealthy people. Christy Walton (widow of John, who died in a plane crash) was ranked #12 with a net worth of $22.5 billion; Jim Walton #15 with $20.7 billion; Alice Walton #16 with $20.6 billion; and S. Robson Walton #18 with $19.8 billion. If these separate fortunes were considered as belonging to the same family, they would easily outrank #1 Carlos Slim of Mexico with $74 Billion. They are also as rich as Bill Gates and Warren Buffet combined. (Forbes, 2010)
The Walton family members all own some shares in their own name (e.g. Jim Walton is listed as owning 10.5 million shares,) however, the private holding company known as Walton Enterprises LLC owns the vast majority of the collective fortune. The holding company is the repository of most of the family's Wal-Mart shares but, as Sam Walton was growing his retail empire he also bought banks, newspapers, and other companies as a way to diversify the risks of asset management. Members of the Walton family meet at least three times a year to discuss how they want to handle the Walton Enterprises assets. Each year, the LLC receives billions in dividend income that must be redeployed. (Kennon, 2011)
Public records show that the holding company owns an estimated 1.7 billion shares of Wal-Mart stock. The total number of Wal-Mart shares outstanding currently is approximately 3.5 billion shares. That means that the family holds somewhere around 49% of the firm with other investors owning the other 51%. In the most recent fiscal year, Wal-Mart Stores paid a dividend of $1.21 per share. Doing the math reveals that the holding company recently collected $2.1 billion before taxes in dividend income. (Kennon, 2011)
The family holding company owns Arvest Bank, a retail branch bank operating throughout the southeastern states. Today, Arvest has more than 200 branches (some located within Wal-Mart stores,) has $11 billion in assets, and has a $1 billion net worth. At its current growth rate, it is not hard to forecast that, even if Wal-Mart were to disappear, the Arvest bank holding alone would soon save a place on the Forbes 400 list of richest Americans for the Walton family. (Kennon, 2011)
Sam Walton bought the Benton County Daily Record, which allowed Wal-Mart to post advertisements at no cost. The Record now operates under the parent Community Publishers, (a newspaper, commercial printing, and community web site company serving local communities in Arkansas, Missouri, and Oklahoma) which is owned by Walton Enterprises LLC. Sam bought other newspapers at a time when they were generating 40 per cent profit margins, which provided a source of passive income. The Walton publishing interests today are more oriented toward community service than profits. (Kennon, 2011)
Looking back on the more than six decades of the Waltons, it is worth remembering that their enormous wealth derived from an insignificant five-and-dime store in a backwater town in rural America by an unknown upstart operating with a small amount of borrowed money. The family operated with palpable drive, loved what they did, saved their money, and lived modestly. They didn't drive fancy cars or wear flashy clothes. Their goal was simply to be the best merchants in the towns where they opened their stores. They watched the small things like a hawk, every single day. The Waltons didn't steal or cheat; they just out performed the competition. They didn't use magic or subterfuge; they just directed all their efforts and investment to building systems that reduced costs. Anyone could have done what the Waltons did, but they had the drive to persevere where others did not. Wal-Mart has become so efficient that it sells 70 per cent of the merchandise before the accounts payable account becomes due. (Kennon, 2011)
Currently, three family members occupy seats on Wal-Mart's board of directors. S. Robson (Rob) Walton (67) has been Chairman since Sam Walton's death. Jim Walton (63) sits on the board and is responsible for the company's banking operations. Gregory B. Penner represents a new generation of Walton family members. He was elected to the board at the shareholders meeting in June 2008 and is in a position to assume the Chairman's role sometime in the not-too-distant future. Penner is the 42-year-old son-in-law of Rob Walton, a graduate of Stanford University, and a general partner at the investment management firm Madrone Capital Partners, Menlo Park, CA, which manages the family fortunes. Before joining the Wal-Mart Board, Penner was involved in the start-up of Walmart.com, persuading the company to locate its now hugely successful online unit in the San Francisco Bay area. Later, he was responsible for performing the due-diligence on the purchase of Seiyu Ltd. Of Japan, eventually becoming its chief financial officer. The Japanese unit has not been a happy acquisition and has been unprofitable and a heavy user of cash since the company bought it. Currently, Penner is reported to be unassuming at board meetings and may just be biding his time. (Wal-Mart Watch, 2008)
Investors have shown concern about the intentions of the family as they relate to the line of management succession and the resultant corporate governance that would follow a change of ownership control. Sam's descendants stand to see their ownership in Wal-Mart rise above 50 per cent by just waiting for the arithmetic to work. Even after Wal-Mart went public, the Walton family has always been a dominant factor in the boardroom. After Sam died in 1992, family members inherited enough shares to maintain an ownership of approximately 38 per cent from the mid-1990s to the mid-2000s. Beginning in 2003, however, the company offered shareholders a series of sizeable share buybacks; the family did not participate. As the total number of shares declined, the family's ownership jumped to 43 per cent in 2008 and now to 49 per cent. (Lee, 2011)
Now the Waltons need do nothing more to achieve a bloodless coup. The company announced on June 3rd a new $15 billion share buyback program. It replaces another $15 billion share buyback introduced in 2010, of which $13 billion has been expended. Assuming the latest buyback is executed at an average price near the current $54 per share and the family sits still, its ownership would climb to 53 per cent. To strengthen the takeover inevitability forecast, even if Wal-Mart shares were to break out of their lengthy trading range and increase in price by 50 per cent, the repurchase currently in place would still put the controlling interest into the family's hands. (Lee, 2011)
It may not seem significant that a change of ownership from just under to just over 50 per cent is about to happen. However, the shock would be felt far beyond the simple voting control that would be achieved. The most important change after the 50 per cent threshold is crossed will be that the New York Stock Exchange will no longer be able legally to require Wal-Mart to ensure an independent majority of directors on its board. Wal-Mart has announced that it intends to maintain a board of directors with a majority of independent directors, but some investors may not want to take that for granted. There has been some pressure from Wall Street analysts for a diversion of the $15 billion away from buying back shares and toward an increase in the dividend. (Lee, 2011)
Business Challenges
Complexity of the Business
Recent company revelations are beginning to show that the complexity of the Wal-Mart business has begun to escalate dramatically. The implications are that future financial performance will no longer be a straight line function of the outcome of a single strategy (i.e. The "add back" restocking of stores now underway in the U.S.). It is becoming clear that Wal-Mart will be required to integrate complexity into a business model that has been quite simple to manage for much of its corporate existence. In virtually all economic environments over the past fifty years, Wal-Mart was able to outperform its competition with lower prices and newer stores.
The company was able to rely on its motto: "Save Money, Live Better, Wal-Mart." Last year the unthinkable occurred: Wal-Mart actually lost market share. Credit Suisse believes that this occurred because of three primary factors: the unsustainably large share in food products it currently enjoys, no more weak competitors to snuff out, and a gradual exposure to new and unfamiliar segments of shoppers (geographically and socioeconomically). Analysts do not believe Wal-Mart can "win" any longer by simply rolling out 300 more 180,000 square feet boxes a year. So, while the supercenter produces the best financial returns, it is not the format with the answer to serving more customers the way the company is required to by the shifting competitive and regulatory environment. The days are gone when the discount store and the supercenter were enough to create the world's largest business. Here again, Wal-Mart will find the answers overseas in the form of new models of multiple formats. However, even though the international experience may prove to be the best answer, these varying formats have not yet produced the consistency of sales growth and profitability historically shown in the core U.S. formats. The company will need to recruit new talent with broader management skills to meet this challenge. (Credit Suisse, 2011)
Entrepreneurial Inheritance
Only the test of time will tell if Sam and Bud Walton passed down sufficient entrepreneurial instincts to the new generation of Waltons. Hoy and Sharma tell us that, for years the company was managed by the values of integrity, commitment, conscientiousness, and generosity. If these old-fashioned precepts can be transmitted across the generation and national boundaries, and if they survive in the modern context, Wal-Mart could continue to be a life force in the global economy. If not, rapacious competitors, such as Target and other firms on the prowl, will nip at Wal-Mart's heels and erode its dominance over time. Once again, the answers will likely come from new management recruits outside the family circle. (Hoy & Sharma, 2010)
The Dividend
The question on many investors' minds is what the family holding company, Walton Enterprises LLC, will do with the huge annual windfall of Wal-Mart dividends. As mentioned earlier, the holding company owns an estimated 1.7 billion shares of Wal-Mart stock, approximately 49 per cent of the firm. In the most recent fiscal year, Wal-Mart Stores paid a dividend of $1.21 per share. The record reveals that the holding company recently collected $2.1 billion before taxes in dividend income. The issue becomes even more interesting as the company share buybacks continue to increase the family percentage ownership. No one outside the family knows what goes on in the investment meetings, but investors and the public at large can only hope that at least some of the dividend largess be deployed into ventures that might represent the Wal-Mart of the future. In that sense, the appointment of Greg Penner to the company board assumes even more significance. (Kennon, 2011)
Main Company Issues
Wal-Mart is facing a transition from a relatively simple business model to one that will inevitably be more complex. As the size of the stores and the variety of merchandise varies, many of the logistic systems that make the company so efficient, may prove to be inadequate.
The new generation of Wal-Mart executives has not yet proved to the outside world that they are up to the task. The fact that the growth rate of the company has stalled may or may not be a temporary blip.
As the family assumes a majority ownership position in Wal-Mart, how will the corporate governance change? Will the promise to keep the board predominantly populated by outsiders be kept?
Will the strategy espoused by the company to improve comparable-store sales by focusing on local market share positions, as it continues the expansion of its supercenter format, really work?
International expansion, touted as the answer to future company growth, has been fueled by acquisitions and joint ventures. These strategic corporate development moves are not subject to "cookie cutter" execution and may strain management bandwidth and resulting performance measurements.
A further risk related to international expansion is that the company may not be welcomed warmly in some overseas markets (as has indeed been the case in some communities in the U.S.) At the very least, the company will have to deal with unfamiliar regulations and volatile currency fluctuations. It would not be totally surprising if the company were not able to achieve the operating scale in some markets to maximize profits.
A sexual discrimination in employment suit filed in San Francisco (Dukes v. Wal-Mart) remains a major financial risk for Wal-Mart. The company aggressively contests the claims and Bloomberg News recently suggested that the U.S. Supreme Court could rule in late June or early July on whether the case can proceed as a class-action suit.
T he company has successfully resisted store-level union organizing attempts so far. This record could be challenged as the company opens smaller stores in urban areas. The first test could come soon as Wal-Mart opens its first store in New York City.
Career Learnings
For a person just beginning a career in business, the history of Wal-Mart offers many valuable lessons. The primary learning should be an understanding of the benefits of establishing a guiding set of principles. Sam and Bud Walton believed that they should adhere to the values of integrity, commitment, conscientiousness, and generosity. Products, fads, trends and people come and go, but principles endure. Perhaps the most telling of these Wal-Mart principles is generosity. Despite the billions the family earns each year, they have kept their eye on the perception generated by sharing the wealth with employees and needy people anywhere. Examples include the company's prompt reaction to provide needed supplies to the victims of Hurricane Katrina, the initiative to cut prices for medicine, programs to focus more attention on protecting the environment, settlement of class-action discrimination lawsuits, and a recent plan to donate $2 billion to feed hungry people. The company also took a very active role following the major earthquake and tsunami in Fukushima, Japan. Wal-Mart has taken very visible steps to improve the healthcare for its employees; more than 92 per cent of associates have health-care coverage through Wal-Mart or another source. It must be said that Wal-Mart did not always anticipate the favorable outcomes of a program of generosity. In some cases, they had to be persuaded by the hard edge of experience that they should take the right action.
Recommendations
Scenario: The Walton clan convened for one of its thrice yearly planning sessions for Walton Enterprises. It was Greg Penner's first opportunity to address the family as the pro-tem chairman of the meeting. Greg called the meeting to order and asked each family member to speak up if they had any suggestions for asset allocation for the dividend just received by Walton Enterprises. Most members said that they favored a full pay out on the familiar pro-rata formula. One wanted to cut back on distributions and to buy IBM stock. One thought it was time to buy tobacco stocks and favored an investment in Philip Morris International. Greg patiently heard each of his elders' suggestions and paused before introducing the topic he had been thinking about for over two years. He asked for the group's indulgence for the step he was about to take. He excused himself for a moment to go out to the foyer to beckon in his three guests. He then introduced senior partners from three Silicon Valley venture capital partnerships. He asked each of them in turn to describe their firm's investment strategy and the long-term-return on investment. He then presented his idea of forming a new VC firm that would be capitalized with contributions of $1 billion from Enterprises and each of the three firms represented in the room. He volunteered to devote his full time to the new VC effort and made a very persuasive case that this was the best way forward to re-inventing Wal-Mart for the next generation. The members voted unanimously to support this most unexpected and exciting new chapter in their family odyssey.
References
Argus, June 6, 2011, retrieved June 10, 2011, from www.argus.com
Biography, 2010, retrieved June 10, 2011, from www.biography.com/articles/Sam-Walton-9523270
Credit Suisse, June 6, 2011, Equity Research, retrieved June 10, 2011 from www.creditsuisse.com
Forbes, 2010, retrieved June 10, 2011, from www.forbes.com
Hoy, F. & Sharma, P., 2010, Entrepreneurial Family Firms, Upper Saddle River, NJ, Pearson Prentice Hall
Investing Value, 2011, retrieved June 10, 2011, from www.investingvalue.com/investment-leaders/Sam-Walton
Kennon, Joshua, June 9, 2011, Private Investor, retrieved June 10, 2011, from www.joshuakennon.com/walton-enterprises-llc-holding-company
Lee, Lisa, Reuters, June 6, 2011, retrieved June 10, 2011, from www.reuters.com
Standard & Poor's, 2011, retrieved June 10, 2011, from www.standardandpoors.com
Wal-Mart Stores, 2011, Annual Report on Form 10K
Wal-Mart Watch, June 5, 2008, retrieved June 10, 2011, from www.walmartwatch.org
Zimmerman, Ann, May 11, 2011, Wall Street Journal
---
Are you busy and do not have time to handle your assignment? Are you scared that your paper will not make the grade? Do you have responsibilities that may hinder you from turning in your assignment on time? Are you tired and can barely handle your assignment? Are your grades inconsistent?
Whichever your reason is, it is valid! You can get professional academic help from our service at affordable rates. We have a team of professional academic writers who can handle all your assignments.
Plagiarism free papers
Timely delivery
Any deadline
Skilled, Experienced Native English Writers
Subject-relevant academic writer
Adherence to paper instructions
Ability to tackle bulk assignments
Reasonable prices
24/7 Customer Support
Get superb grades consistently
Online Academic Help With Different Subjects
Literature
Students barely have time to read. We got you! Have your literature essay or book review written without having the hassle of reading the book. You can get your literature paper custom-written for you by our literature specialists.
Finance
Do you struggle with finance? No need to torture yourself if finance is not your cup of tea. You can order your finance paper from our academic writing service and get 100% original work from competent finance experts.
Computer science
Computer science is a tough subject. Fortunately, our computer science experts are up to the match. No need to stress and have sleepless nights. Our academic writers will tackle all your computer science assignments and deliver them on time. Let us handle all your python, java, ruby, JavaScript, php , C+ assignments!
Psychology
While psychology may be an interesting subject, you may lack sufficient time to handle your assignments. Don't despair; by using our academic writing service, you can be assured of perfect grades. Moreover, your grades will be consistent.
Engineering
Engineering is quite a demanding subject. Students face a lot of pressure and barely have enough time to do what they love to do. Our academic writing service got you covered! Our engineering specialists follow the paper instructions and ensure timely delivery of the paper.
Nursing
In the nursing course, you may have difficulties with literature reviews, annotated bibliographies, critical essays, and other assignments. Our nursing assignment writers will offer you professional nursing paper help at low prices.
Sociology
Truth be told, sociology papers can be quite exhausting. Our academic writing service relieves you of fatigue, pressure, and stress. You can relax and have peace of mind as our academic writers handle your sociology assignment.
Business
We take pride in having some of the best business writers in the industry. Our business writers have a lot of experience in the field. They are reliable, and you can be assured of a high-grade paper. They are able to handle business papers of any subject, length, deadline, and difficulty!
Statistics
We boast of having some of the most experienced statistics experts in the industry. Our statistics experts have diverse skills, expertise, and knowledge to handle any kind of assignment. They have access to all kinds of software to get your assignment done.
Law
Writing a law essay may prove to be an insurmountable obstacle, especially when you need to know the peculiarities of the legislative framework. Take advantage of our top-notch law specialists and get superb grades and 100% satisfaction.
What discipline/subjects do you deal in?
We have highlighted some of the most popular subjects we handle above. Those are just a tip of the iceberg. We deal in all academic disciplines since our writers are as diverse. They have been drawn from across all disciplines, and orders are assigned to those writers believed to be the best in the field. In a nutshell, there is no task we cannot handle; all you need to do is place your order with us. As long as your instructions are clear, just trust we shall deliver irrespective of the discipline.
Are your writers competent enough to handle my paper?
Our essay writers are graduates with bachelor's, masters, Ph.D., and doctorate degrees in various subjects. The minimum requirement to be an essay writer with our essay writing service is to have a college degree. All our academic writers have a minimum of two years of academic writing. We have a stringent recruitment process to ensure that we get only the most competent essay writers in the industry. We also ensure that the writers are handsomely compensated for their value. The majority of our writers are native English speakers. As such, the fluency of language and grammar is impeccable.
What if I don't like the paper?
There is a very low likelihood that you won't like the paper.
Reasons being:
When assigning your order, we match the paper's discipline with the writer's field/specialization. Since all our writers are graduates, we match the paper's subject with the field the writer studied. For instance, if it's a nursing paper, only a nursing graduate and writer will handle it. Furthermore, all our writers have academic writing experience and top-notch research skills.
We have a quality assurance that reviews the paper before it gets to you. As such, we ensure that you get a paper that meets the required standard and will most definitely make the grade.
In the event that you don't like your paper:
The writer will revise the paper up to your pleasing. You have unlimited revisions. You simply need to highlight what specifically you don't like about the paper, and the writer will make the amendments. The paper will be revised until you are satisfied. Revisions are free of charge
We will have a different writer write the paper from scratch.
Last resort, if the above does not work, we will refund your money.
Will the professor find out I didn't write the paper myself?
Not at all. All papers are written from scratch. There is no way your tutor or instructor will realize that you did not write the paper yourself. In fact, we recommend using our assignment help services for consistent results.
What if the paper is plagiarized?
We check all papers for plagiarism before we submit them. We use powerful plagiarism checking software such as SafeAssign, LopesWrite, and Turnitin. We also upload the plagiarism report so that you can review it. We understand that plagiarism is academic suicide. We would not take the risk of submitting plagiarized work and jeopardize your academic journey. Furthermore, we do not sell or use prewritten papers, and each paper is written from scratch.
When will I get my paper?
You determine when you get the paper by setting the deadline when placing the order. All papers are delivered within the deadline. We are well aware that we operate in a time-sensitive industry. As such, we have laid out strategies to ensure that the client receives the paper on time and they never miss the deadline. We understand that papers that are submitted late have some points deducted. We do not want you to miss any points due to late submission. We work on beating deadlines by huge margins in order to ensure that you have ample time to review the paper before you submit it.
Will anyone find out that I used your services?
We have a privacy and confidentiality policy that guides our work. We NEVER share any customer information with third parties. Noone will ever know that you used our assignment help services. It's only between you and us. We are bound by our policies to protect the customer's identity and information. All your information, such as your names, phone number, email, order information, and so on, are protected. We have robust security systems that ensure that your data is protected. Hacking our systems is close to impossible, and it has never happened.
How our Assignment  Help Service Works
You fill all the paper instructions in the order form. Make sure you include all the helpful materials so that our academic writers can deliver the perfect paper. It will also help to eliminate unnecessary revisions.
2.      Pay for the order
Proceed to pay for the paper so that it can be assigned to one of our expert academic writers. The paper subject is matched with the writer's area of specialization.
3.      Track the progress
You communicate with the writer and know about the progress of the paper. The client can ask the writer for drafts of the paper. The client can upload extra material and include additional instructions from the lecturer. Receive a paper.
4.      Download the paper
The paper is sent to your email and uploaded to your personal account. You also get a plagiarism report attached to your paper.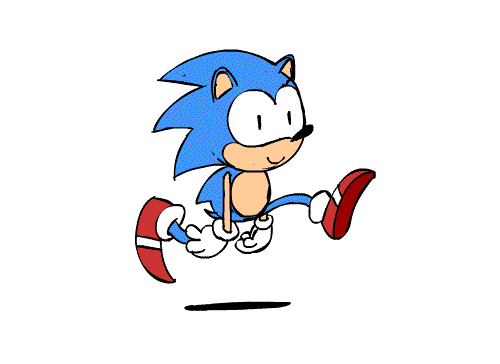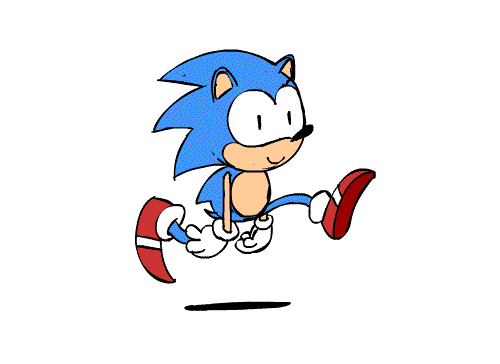 PLACE THIS ORDER OR A SIMILAR ORDER WITH US TODAY AND GET A PERFECT SCORE!!!
---