Captivity & Slavery in American History
Journey towards Freedom of Mind: Understanding the Worldviews of Mary Rowlandson, Captive, and Olaudah Equiano, Slave
During the Colonial period, American society is undergoing a transition that is characteristic of any colonial territory owned by a European nation — the transition state is "poor" and "nasty," if not "short," to borrow Thomas Hobbes' famous line in the Leviathan. This transition state is 'poor and nasty' because native Americans (Indians) met the new occupants of the now-British colony with resistance, demonstrating this resistance by a series of violence that ultimately led to death for both the native and colonial Americans.
Aside from the native Americans' resistance to the occupation of America by Britain (i.e., by colonial Americans), the Colonial period is also marked by the emergence of the slave trade system. It is through the slave trade system that both colonial America and Britain flourished economically. Unfortunately, it is also through this system that Africans and later generations of African-Americans experienced great resistance and challenge in eventually fighting for their freedom in American and British societies.
These two important events in the history of colonial America become relevant and intertwined in understanding the worldviews of its people, particularly that of a Puritan living in the new colony and an African slave coming to the West. In this paper, the worldviews of a Puritan and an African slave are thoroughly analyzed in the context of the American colonial period. Moreover, further analysis of the Puritan and African slave worldviews are discussed in relation to the role that orthodoxy, specifically the values and beliefs instilled in Christianity, plays in influencing the different realities experienced by Puritan Americans and African slaves during the Colonial Period.
This theme of different worldviews and realities, and the role that Christianity played in influencing these worldviews in the lives of Puritan Americans and African slaves, are manifested in the works of Mary Rowlandson and Olaudah Equiano, respectively. Mary Rowlandson's the Narrative of the Captivity and the Restoration of Mrs. Mary Rowlandson, written in 1682, provides a detailed description of her one-year experience as a captive of native Americans. Olaudah Equiano, meanwhile, wrote the Interesting Narrative of the Life of Olaudah Equiano, or Gustavus Vassa, the African, in 1789. The narrative reflected the "journey" of Equiano from being an African slave to being an educated individual, of which Christianity played a significant role.
Applying these texts in the context of this paper's discussion, the researcher posits that Rowlandson's descriptions of the life she lived with native Americans — that is, her prejudiced worldview of native Americans — is influenced by orthodoxy or by her being a Puritan American. Similarly, Equiano's depiction of his life in Africa and his eventual life as an educated freeman is also influenced in his 'indoctrination' of leading an orthodox life, having been educated under the guidance of Christianity as a religion. In addition to the theme of orthodoxy as influential to the authors' worldview in creating their narratives, this paper also argues that Rowlandson's journey towards opening up her mind to understanding the native American worldview has been 'prevented' because of her strong belief and faith in Christianity. Equiano, meanwhile, allowed himself to take the journey towards freedom of mind by subscribing himself to a new belief system, that of orthodoxy and Christianity.
Role of Christianity in Influencing Rowlandson's Prejudiced Worldview of Native Americans and Equiano's Favorable Perception of the 'White Man'
Narratives of captivity allow readers to get a glimpse into the mind of the writer, and the captivity stories of Rowlandson and Equiano reflect this. From their narratives, both Rowlandson and Equiano subsisted to their Christian beliefs as they tried to make sense of their own 'versions' of captivity — Rowlandson as a captive of the native Americans, and Equiano as a labor captive/slave of the 'white men.'
Throughout her narrative, Rowlandson maintained the 'savageness' of the native Americans, her and her fellow Puritans' beliefs about the early inhabitants of the colony. The author structured her narrative into twenty (20) "removes," signifying the number of times she had moved from place to place with her captors ever since she was taken captive from her home in Lancaster. Most apparent in Rowlandson's story was the steadfast way she handled her captivity, allowing her to live through her ordeal, and eventually be able to give her 'testimony' and demystify the native Americans for her fellow Puritans, through her.
Recurrent themes in the removes Rowlandson experienced was her consistent expression of gratitude of her plight as a captive who is still alive, the constant hunger and physical weakness she felt as she traveled with her captors, her role as "shirt maker" for her captors, and always, the savage depiction of native American life, whether these descriptions are objective ones or not. Rowlandson attributed the good welfare she received not to the treatment of her captors, but mainly because of God, who she believed to be central to her survival: "I have thought since of the wonderful goodness of God to me in preserving me in the use of my reason and sensesI must not use wicked and violent means to end my own miserable life" (Third Remove).
Indeed, the idea of being held captive by native American had been extremely repulsive for Rowlandson that she wished she had been 'sold' "for powder" (Eighth Remove). This repulsion of native Americans and their ways became further apparent in the Ninth Remove, where, through her own account, Rowlandson described her interactions with them as 'less savage' and she was actually becoming 'part of the group.' Still, she did not took significant notice of this change, and just stated matter-of-factly her captors' actions as they were, and nothing more. Again, she attributed this seemingly unexpected 'goodness' of her captors to God, and interpreted her captors' goodwill to her as God's: "I cannot but admire at the wonderful power and goodness of God to methough I was gone from home, and met with all sorts of Indiansyet no one of them offered the least imaginable miscarriage to me" (Ninth Remove).
An analysis of Rowlandson's narrative found that she actually suffered from "survivor syndrome," which is a form of psychological trauma experienced by captives "during and immediately aftercaptivity" (Derounian, 1987:83). However, as Derounian's research reported, Rowlandson's "psychological commentary" was not given much focus, and what became central to both Rowlandson and her audience (readers) was her focus on her faithfulness to God throughout her ordeal. In fact, the downplaying of the psychological effects of her captivity was Rowlandson's way of living up to people's expectations of her as a Puritan, achieving the "captivity archetype," characterized as an individual whose "ordeal culminate in both a physical and psychological rescue from the devil" (ibid.). Indeed, Rowlandson's Puritan beliefs developed in her a worldview that created in her the notion that native Americans are the devil, from whom she must be resilient against and survive. Her narrative reflected this belief, allowing the readers to appreciate God's 'goodness' to Rowlandson and not so much about the consequences of her captivity. As far as Rowlandson is concerned, the narrative reflected that God was central to her experience, and she was only an actor in it, albeit a more superior actor than her captors.
Equiano, unlike Rowlandson, expressed a more favorable view and depiction of his captors, the British or the 'white man.' In contrast to Rowlandson's narrative, which is mainly antagonistic towards native Americans, the former African slave's story was more a journey towards his transformation as an individual, from being a slave and uneducated to being an educated Christian. In fact, Rowlandson and Equiano's point of similarity was only their fervent subsistence to Christianity, only, they expressed their beliefs at different points in their captivity: Rowlandson during her captivity, and Equiano after, when he was already educated and exposed to the religion.
Equiano proved himself to be as resilient as Rowlandson, may be more than her, since he went through more than one experience of captivity. He was taken first to become a slave by "kidnappers" from his hometown in Essaka, then he was sold to Michael Pascal, then eventually to Robert King, from whom he was finally able to secure his freedom from slavery. It was at the point between his enslavement from Pascal to King that Equiano's resilience was challenged, particularly his faith in the belief that he would eventually become a free man. Chapter 5 of his narrative reflected his subsistence to his Christian faith when he found out that he Pascal sold him to King, instead of giving him his freedom, as he was first promised: "at the moment I expected my toils to end, was I plunged, in a new slaveryI wept very bitterly for some time: and began to think that I must have done something to displease the Lord" (180-1).
Like Rowlandson, Equiano took in his plight with greater faith, and justified Captain Pascal's decision by believing that "he (Pascal) had desiredto get me the best master he could, as he told him I was a very deserving boy"(192). It is evident that in his case, he tried to improve his condition by looking at his captors as providing him with guidance, and it is in this perception that Equiano's journey becomes meaningful, both literally and symbolically, as he eventually improved his status in life by educating himself after being a free man.
Bozeman (2003) considered Equiano's experience as beneficial and resulted to Equiano's changed worldview at how he looked at slavery and British society (his 'captors). Bozeman argued that Equiano's worldview became "fluid," wherein
he is exceptional among his contemporary British brethren: not only is he able to stand both on the inside and outside of the window of British society, Equiano can move efficiently between the twoAccepting the essence of who Equiano is, in the end, is to acknowledge the reality he was a living oxymoron perpetuating a simply complex life (62).
It is this "fluid" worldview that Equiano was able to remain resilient despite the worse conditions he experienced after being transferred from one slave owner to another. It is also notable that Equiano's trust in both his people and his captors remained even though he was betrayed by both, and again, it was his Christian faith that allowed him to carry on with his life without holding any grudge against his captors. For Equiano, he is on a journey, and for him, it is critical for him to reach the end, whatever the means he needs to go through to reach this end. As Bozeman attested, "Equiano's conditions are the exception, not the rule" (61).
Achieving Freedom of Mind: Rowlandson's 'Orthodoxic' versus Equiano's Fluid Worldviews
Rowlandson and Equiano's journeys highlighted how they prevailed in the face of a difficult undertaking, being held captive and experiencing both physical hardships and psychological trauma along the way. But their journeys are similar only to the point when they both remained resilient because of their Christian faith. Going beyond Christian faith, however, differences between the two emerged. In the previous section, it was mentioned that Equiano had a more fluid worldview of his experience with his captors, being a slave more than once, and eventually becoming a free man. Rowlandson was known for her consistent belief that the native Americans are savage people, and that her condition during and after capture was only attributable to God. Her 'orthodoxic' view of her captivity puts her in direct contrast to Equiano.
Rowlandson's 'orthodoxic' worldview 'paralyzed' her, in effect, from understanding, or at least observing, her captors objectively. Extant literature analyzing her narrative provided a more in-depth look into her seemingly strong subsistence to orthodoxy and depiction of native Americans as 'savage people.' According to Burnham (1993), analyses of Rowlandson's text showed that her "rhetorical treatment of the Indians as devilish instruments of Satan becomes more and more conventional and pro-formaher awareness that her captorsare not personally especially malevolent, becomes increasingly evident" (Slotkin & Folson, as cited in Burnham, 62). This demonstrates that Rowlandson's orthodoxic worldview is a deliberate choice in order to further reinforce her Puritan identity to her audience (readers). Rowlandson's choice to remain orthodoxic in her views even if her accounts indicate otherwise is the reason why she was not able to achieve her journey to freedom of mind. This refusal to have a free mind in dealing with her captors perpetuated the popular notion that indeed, native Americans are savages, as most Puritans in her time believed.
Through his fluid worldview, Equiano is able to achieve the freedom of mind and body — becoming a free man with a free mind. Looking at his experiences of captivity and bondage, Equiano developed the goal to abolish the slave trade, completing his evolution from being a slave to being a Christian, then free man, to educated man, and ultimately, an abolitionist. Carrigan (2006) looked at Equiano's evolution to being a free man with a free mind as a result of his 'involvement' "in the mercantile economy of early capitalist oppression" that "entangles him in a system of complicity from which no straightforward teleological accomplishment will allow him to escape, save abolition" (46). Equiano's recognition of his experiences freed him from society's limited expectations of him as an individual, eventually motivating him to advocate for a cause that is truly meaningful and significant to him, which is the abolition of the slave trade system.
References
Bozeman, T. (2003). "Interstices, hybridity, and identity: Olaudah Equiano and the discourse of the African slave trade." Studies in Literary Imagination, Vol. 36, No. 2.
Burnham, M. (1993). "The journey between: liminality and dialogism in Mary White Rowlandson's captivity narrative." Early American Literature, Vol. 28.
Carrigan, a. (2006). "Negotiating personal identity and cultural memory in Olaudah Equiano's Interesting Narrative." Wasafiri, Vol. 21, No. 2.
Derounian, K. (1987). "Puritan orthodoxy and the "survivor syndrome" in Mary Rowlandson's Indian captivity narrative." Early American Literature, Vol. 22.
Equiano, O. (1789). E-book, "The interesting narrative of the life of Olaudah Equiano, or Gustavus Vassa, the African." Nuvision Publications. 2007.
Rowlandson, M. (1682). E-text of "The narrative of the captivity and the restoration of Mrs. Mary Rowlandson." Available at: http://www.library.csi.cuny.edu/dept/history/lavender/rownarr.html.
---
Are you busy and do not have time to handle your assignment? Are you scared that your paper will not make the grade? Do you have responsibilities that may hinder you from turning in your assignment on time? Are you tired and can barely handle your assignment? Are your grades inconsistent?
Whichever your reason is, it is valid! You can get professional academic help from our service at affordable rates. We have a team of professional academic writers who can handle all your assignments.
Plagiarism free papers
Timely delivery
Any deadline
Skilled, Experienced Native English Writers
Subject-relevant academic writer
Adherence to paper instructions
Ability to tackle bulk assignments
Reasonable prices
24/7 Customer Support
Get superb grades consistently
Online Academic Help With Different Subjects
Literature
Students barely have time to read. We got you! Have your literature essay or book review written without having the hassle of reading the book. You can get your literature paper custom-written for you by our literature specialists.
Finance
Do you struggle with finance? No need to torture yourself if finance is not your cup of tea. You can order your finance paper from our academic writing service and get 100% original work from competent finance experts.
Computer science
Computer science is a tough subject. Fortunately, our computer science experts are up to the match. No need to stress and have sleepless nights. Our academic writers will tackle all your computer science assignments and deliver them on time. Let us handle all your python, java, ruby, JavaScript, php , C+ assignments!
Psychology
While psychology may be an interesting subject, you may lack sufficient time to handle your assignments. Don't despair; by using our academic writing service, you can be assured of perfect grades. Moreover, your grades will be consistent.
Engineering
Engineering is quite a demanding subject. Students face a lot of pressure and barely have enough time to do what they love to do. Our academic writing service got you covered! Our engineering specialists follow the paper instructions and ensure timely delivery of the paper.
Nursing
In the nursing course, you may have difficulties with literature reviews, annotated bibliographies, critical essays, and other assignments. Our nursing assignment writers will offer you professional nursing paper help at low prices.
Sociology
Truth be told, sociology papers can be quite exhausting. Our academic writing service relieves you of fatigue, pressure, and stress. You can relax and have peace of mind as our academic writers handle your sociology assignment.
Business
We take pride in having some of the best business writers in the industry. Our business writers have a lot of experience in the field. They are reliable, and you can be assured of a high-grade paper. They are able to handle business papers of any subject, length, deadline, and difficulty!
Statistics
We boast of having some of the most experienced statistics experts in the industry. Our statistics experts have diverse skills, expertise, and knowledge to handle any kind of assignment. They have access to all kinds of software to get your assignment done.
Law
Writing a law essay may prove to be an insurmountable obstacle, especially when you need to know the peculiarities of the legislative framework. Take advantage of our top-notch law specialists and get superb grades and 100% satisfaction.
What discipline/subjects do you deal in?
We have highlighted some of the most popular subjects we handle above. Those are just a tip of the iceberg. We deal in all academic disciplines since our writers are as diverse. They have been drawn from across all disciplines, and orders are assigned to those writers believed to be the best in the field. In a nutshell, there is no task we cannot handle; all you need to do is place your order with us. As long as your instructions are clear, just trust we shall deliver irrespective of the discipline.
Are your writers competent enough to handle my paper?
Our essay writers are graduates with bachelor's, masters, Ph.D., and doctorate degrees in various subjects. The minimum requirement to be an essay writer with our essay writing service is to have a college degree. All our academic writers have a minimum of two years of academic writing. We have a stringent recruitment process to ensure that we get only the most competent essay writers in the industry. We also ensure that the writers are handsomely compensated for their value. The majority of our writers are native English speakers. As such, the fluency of language and grammar is impeccable.
What if I don't like the paper?
There is a very low likelihood that you won't like the paper.
Reasons being:
When assigning your order, we match the paper's discipline with the writer's field/specialization. Since all our writers are graduates, we match the paper's subject with the field the writer studied. For instance, if it's a nursing paper, only a nursing graduate and writer will handle it. Furthermore, all our writers have academic writing experience and top-notch research skills.
We have a quality assurance that reviews the paper before it gets to you. As such, we ensure that you get a paper that meets the required standard and will most definitely make the grade.
In the event that you don't like your paper:
The writer will revise the paper up to your pleasing. You have unlimited revisions. You simply need to highlight what specifically you don't like about the paper, and the writer will make the amendments. The paper will be revised until you are satisfied. Revisions are free of charge
We will have a different writer write the paper from scratch.
Last resort, if the above does not work, we will refund your money.
Will the professor find out I didn't write the paper myself?
Not at all. All papers are written from scratch. There is no way your tutor or instructor will realize that you did not write the paper yourself. In fact, we recommend using our assignment help services for consistent results.
What if the paper is plagiarized?
We check all papers for plagiarism before we submit them. We use powerful plagiarism checking software such as SafeAssign, LopesWrite, and Turnitin. We also upload the plagiarism report so that you can review it. We understand that plagiarism is academic suicide. We would not take the risk of submitting plagiarized work and jeopardize your academic journey. Furthermore, we do not sell or use prewritten papers, and each paper is written from scratch.
When will I get my paper?
You determine when you get the paper by setting the deadline when placing the order. All papers are delivered within the deadline. We are well aware that we operate in a time-sensitive industry. As such, we have laid out strategies to ensure that the client receives the paper on time and they never miss the deadline. We understand that papers that are submitted late have some points deducted. We do not want you to miss any points due to late submission. We work on beating deadlines by huge margins in order to ensure that you have ample time to review the paper before you submit it.
Will anyone find out that I used your services?
We have a privacy and confidentiality policy that guides our work. We NEVER share any customer information with third parties. Noone will ever know that you used our assignment help services. It's only between you and us. We are bound by our policies to protect the customer's identity and information. All your information, such as your names, phone number, email, order information, and so on, are protected. We have robust security systems that ensure that your data is protected. Hacking our systems is close to impossible, and it has never happened.
How our Assignment  Help Service Works
You fill all the paper instructions in the order form. Make sure you include all the helpful materials so that our academic writers can deliver the perfect paper. It will also help to eliminate unnecessary revisions.
2.      Pay for the order
Proceed to pay for the paper so that it can be assigned to one of our expert academic writers. The paper subject is matched with the writer's area of specialization.
3.      Track the progress
You communicate with the writer and know about the progress of the paper. The client can ask the writer for drafts of the paper. The client can upload extra material and include additional instructions from the lecturer. Receive a paper.
4.      Download the paper
The paper is sent to your email and uploaded to your personal account. You also get a plagiarism report attached to your paper.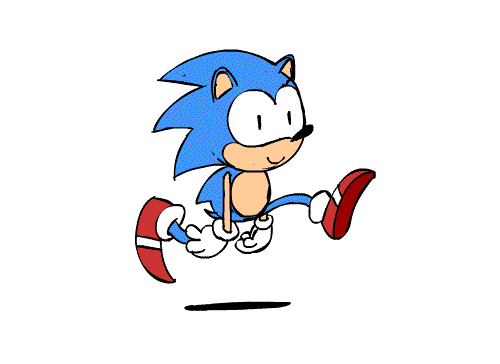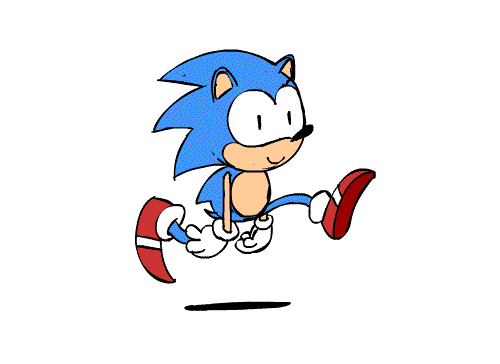 PLACE THIS ORDER OR A SIMILAR ORDER WITH US TODAY AND GET A PERFECT SCORE!!!
---