Building effective customer relationships- Apple Inc.
Interactive Marketing and Customer Relationships Management at Apple Inc.
The Interactive Marketing represents a wide set of strategies to be implemented in order to increase the amount of information about a company's customers, in order to use this information to the benefit of the company (better satisfy the needs of customers and implicitly increase the company's profits). A most common practical application of Interactive Marketing is revealed by the Customer Relationship Management, yet another tool used to gather information and offer information to and from clients.
The it industry has been among the most responsive ones to the development and implementation of the Interactive Marketing and CRM and proof of it stand international corporations such as Dell, Hewlett-Packard or Sony. The Apple Company has also implemented some features of customer relationship management, but they still encounter difficulties at properly and adequately communicating with customers. Further implementation of Interactive Marketing could solve their problems.
2. Interactive Marketing
The Interactive Marketing is a relatively new concept of the marketing domain and it implies good and continuous communications with the customers. The general perception is that Interactive Marketing refers to web-based marketing and implements strategies addressed to the virtual consumer. But online marketing is only a feature of Interactive Marketing.
The basic application of Interactive Marketing is given by its unique approach to customers, which are permanently consulted in order to offer and retrieve feedback relative to a company's products and services. This doesn't necessarily mean that the organization will develop and implement numerous strategies to manage their customers, but they will implement a business philosophy to learn more about customers, such as behaviors and needs, in order to develop better and stronger relations with them – Customer Relationship Management, or simply CRM (Business Link).
This particular application of marketing strategies is highly efficient as it manages to involve the customers into the company's operations. "There is general agreement among researchers that people have short-term attention spans of about 20% of what they hear, 40% of what they see and hear, and 75% of what they see, hear, and do…. By stimulating multiple senses, and getting people more involved, it allows them to enhance their retention of information. Interactive programs fall into the 75% category because prospects hear music, sound effects, and verbal directions; they see text, graphics, and animations; and most importantly, they press buttons, calculate data, and type in information" (Lyons, 1993).
2.1 General Issues first major issue with Interactive Marketing is identifying the need for it. As such, what are the features or shortages of the current marketing system which bring about the need for Interactive Marketing and Customer Relationship Management? Then, the company has to identify the internal and external forces which might influence its implementation of Interactive Marketing. Will they be able to implement it by themselves or will request the services of a specialized firm, such as Dell did with WPP? And what proves that the implementation was successful?
Another issue to be considered when implementing Interactive Marketing and Customer Relationship Management is the company's capability to integrate it. In other words, will they be able to integrate the new strategies to meet the company's overall goals and established culture?
Furthermore, how exactly will the Interactive Marketing procedures be implemented? They must be developed in a unique manner as to attract the attention of the audience. A good example of a well developed and innovative campaign is offered by Sony.
2.2 Interactive Marketing within Industry
An industry which quickly embraced Interactive Marketing and Customer Relationship Management was Information Technology. Companies manufacturing both hardware as well as software applications soon adopted the strategies. They did this moreover since they were more adaptable and found it easier to implement CRM than other companies in different industries.
Dell Inc.
Dell was among the first companies to consider the implementation of Interactive Marketing and by doing so, they once again recognized the true importance of customers and marketing strategies. Furthermore, to make sure the programs were well developed and accordingly implemented, Dell developed a strategic partnership with WPP and the new company was aimed at serving the Interactive Marketing needs of Dell.
The need to implement Interactive Marketing came from the inefficient operations of Dells' over 800 marketing agencies (including communications, marketing, vendors or sales support). This inefficiency materialized in opposite results retrieved from the agencies, despite the fact that they were all analyzing the same data. Given that they work with so much information and they are a data intensive company, Dell constantly communicates with their customers. Dell has 5 million conversations with customers per day, over one billion per year and they state to be the company which possess the most information about their customers' needs and wants that any other company on the globe (Interactive Marketing Trends, 2007).
Furthermore, the fact that they are open-minded, flexible and good listeners also contributed to the success of their implemented Interactive Marketing Strategies. The company, however hired an outsider to handle the implementation of the Interactive Marketing, managed to perfectly integrate it within the already established corporate goals and culture. Proof of Dell's successful implementation of the Interactive Marketing and Customer Relationship Management stand the large numbers of satisfied customers, which are constantly contacted and kept informed by Dell's Marketing Services.
Hewlett-Packard Company
Hewlett-Packard's need for Interactive Marketing rose from the company's desire to increase the efficiency of their marketing operations as well as increase the corporation's creativity. In implementing the strategies, HP requested assistance from San Francisco's Goodby, Silverstein and Partners. The collaboration of the two organizations proved its worth through the development of a strong advertising campaign. The marketing company's efforts were recognized by the Interactive Advertising Bureau, which awarded Goodby, Silverstein and Partners the MIXX Award for the best campaign in show. It was called the Computer is Personal Again and it reached its purpose of increased creativity and efficiency (Interactive Advertising Bureau, 2007)
The Interactive Marketing procedures, alongside with the strategies of Customer Relationship Management were successfully integrated within the other strategies at Hewlett and Packard. Otherwise said, the new strategies came to complete and expand the already existent ones as to increase the company's chances of achieving their corporate goals. Goodby, Silverstein and Partners worked together with HP's Imaging and Printing Group (IPG) and their mission was to "provide leadership, drive integration, and establish standards across IPG globally in traditional advertising and Interactive marketing. Areas of focus interactive include, Search Marketing, (SEM & SEO), Social Media, & cross media effectiveness for IPG" (Personal Life Media, 2007-2008)
Sony Corporation
Sony is yet another company which managed to successfully implement Interactive Marketing procedures and Customer Relationships Management. A most relevant fact about their interactive campaign was that they did not appeal to a marketing specialized company, but to search engine Google. "Sony Pictures partnered with Google last year for the theatrical release of the DaVinci Code to develop this promotion. Google created over 12,000 separate puzzles and players used Google Maps and search functions to find clues. Over 1 million unique users signed up to crack the code, well exceeding Sony's goal of 100,000, and they played 9 million puzzles" (Donna's Promo Talk, 2007). The campaign was filled with numerous prizes offered by the Sony corporation, including the company's products but also trips to international locations. Furthermore, the success of the campaign was due to the increased creativity of producers who managed to keep the audience interested by spreading the mystery up until the end. As a result of their great achievements and unique approach, Sony was granted the Best Interactive Marketing Campaign Award by the Interactive Promotion Summit.
All in all, the implementation of Interactive Marketing procedures has supported all three companies in further developing and improving their customer relationships. After airing their campaigns, the three companies were able to improve the quality of their CRM and managed to better communicate with the customers in order to identify and address their needs and wants.
3. CRM at Apple Inc.
Apple Incorporated is amongst the world most renowned corporations, with decades of history and strong international reputation, backed by an echoed brand. The organization activates in the it industry and among its most successful products are the old Macintosh or the newest iPod and iPhone. Apple is generally based on processing data, coming up with newer and better technologies to incorporate into the new products in order to make them satisfy as many needs as customers might have. But they must be able to properly communicate with the customers in order to identify their needs and wants.
The totality of procedures implemented to improve the quality of the communications and interactions with customers are organized into CRM, or Customer Relationship Management. A specific purpose of the CRM is to identify and serve clients' needs and then, those customers are expected to remain loyal to the organization. "The basic idea was to; find out what a client wants and needs, give it to them, and get them to be your client for life" (IntelliNova). But in a world that changes so drastically in such short periods of time and in a market filled with fierce competition and customers which change and increase their needs on daily basis, achieving customer loyalty is quite difficult; ergo, Apple's need to develop and implement better and stronger CRM policies.
Current Features of Apple's CRM
Given the specific nature of their businesses and the fact that after the purchase has been completed, several customers need additional services, the Apple Corporation encourages all current and potential customers to address their questions and complaints to an Apple representative. The corporate website contains detailed information on how customers can contact a service support department within both Canada and the United States.
In addition, for a specified fee, Apple customers can benefit from AppleCare, a service of extended support for the Apple products. There are large numbers of Apple customers who declare themselves extremely satisfies with the quality of the services offered by Apple, who always have time and patience to guide customers step-by-step through telephone and explain them what to do. "I have never had a bad experience with Apple customer support. When my iMac wouldn't start up, the phone service guided me through reinstalling the OS from a disk, and all my files were preserved" (Macbook Random Shutdown, 2008)
Another characteristic of Apple's service support, which could be regarded as a problem (but is on the other hand understandable and does not pose any major problems), is the fact that Apple does not monitor the discussions and comments posted onto their corporate forum by customers. Therefore, if one has a problem, they must directly address an Apple consultant, not just post their message on the forum and expect and answer. But the support is however available online and the customer entering Apple's webpage can type in a question which will be answered in the shortest time possible by trained and skilled representatives.
The Apple organization has managed to successfully implement Interactive Marketing throughout the promotional and advertising campaign for their latest product, the iPhone. By presenting numerous videos on both television and internet, by appearing on numerous shows and granting interviews about the features of the iPhone and by creating an aura of mystery and awaiting of the new product, Steve Jobs managed to attract increased interest from consumers.
Problems of Apple's CRM first problem which arises once a clients looks at Apple's corporate website is the fact that they only offer customers the change to find a service provider within the United States and Canada. But the company operates and sells their products to large numbers of countries across the globe and to only offer the possibility of locating a service support center within two countries is a definite shortage. It is however true that the company offers the phone numbers of international service locations within countries such as Australia, Belgium, China, Japan or Germany (a total of 43 countries). But the data are not always updated and the phone numbers introduced onto the website may have easily been replaced or changed in the last period. Furthermore, several customers have complained that on calling Apple's service support, they were met with rude responses and were unable to have their problems solved.
Another complaint from customers in regard to the quality of the support services offered by Apple is given by the company's refusal to replace damaged or inappropriate gadgets, but simply trying to mend the broken part, instead of replacing the entire gadget. And this process is itself highly inconvenient as the customer has to send his item to the Apple support, they will hold on to it for a while, until they have repaired it and then send it back to the client. They do all these for the customers who do not purchase the AppleCare service. "If we would have paid the $300 or so, I was told Apple would have REPLACED the whole iBook, with a new model, a long, long time ago. But since we didn't, we have to go this process of giving them the iBook, they ship it away, fix it, then ship it back" (Mac Rumors, 2005) the AppleCare service, whose subscribers are supposed to be free from such drag, is considered highly overpriced, yet another problem with Apple's customers relationships (Hafner, 2007)
In regard to managing the relationships with their customers, Apple has been accused for covering the complaints they get. As such, however the company does not directly answer to the messages posed on the website forum, they do read them and supposedly delete the threads which criticize the organization, their products or services. "Can this discussion forum be used in any manner to criticize an aspect of Apple? I've a complaint concerning an Apple policy, and when I ask for opinions about my complaint, my thread is deleted and no reason forwarded to me.
Should I guess that Apple does not like criticism? Sweep it under the rug instead of tackling it head on?" (Discussions Apple, 2008)
Apple's problems derive from their immense desire and efforts to maintain their leading position. In this order of ideas, the company's size, considered a definite strength, has turned against the organization in the meaning that they now possess so many agencies that they find it hard to properly and efficiently manage them. In addition, they emphasize on the need to implement the latest technologies; but these new technologies are insufficiently tested and are as such launched onto the market containing several bugs. Finally, they serve immense numbers of customers across the globe, customers which bring in major revenues, but which also require service and support, and Apple does not always have these resources available.
4. Recommendations for Practice
The problems presented so far within the Apple Company, deriving from dissatisfied customers and revealing a rather inferior quality of service support, could be resolved through the implementation of Interactive Marketing. These procedures would help the organization better communicate with the customers, identify their needs and wants and better address them, to the moral satisfaction of customers and the financial satisfaction of the organization. The strategies to be developed must be clearly identified and not forced all at once, but implemented based on clear schedules.
Within 6 months
For the next six months, the Apple Company must analyze their problems and their causes, as well as try to identify possible solutions to resolving the CRM problems. They should develop solutions which add value to the services offered by the organization and increase customers' satisfaction. Also, a budget must be developed as to reveal the additional costs generated by the new Interactive Marketing strategies. They are to choose the best solution which best satisfies their needs and whose application would be integrated within the general marketing context at Apple.
Within 1 year
In the first year since the identification of the CRM problems within Apple, the company should actually implement the strategies developed in the first stages. As such, they would collect more data from customers, better and more attentively analyze it and establish clear regulations of how the information would be processes. The retrieved data should then be used to increase the quality of Apple's customer relations, including service support.
Within 3 years
The first three years of better CRM strategies should materialize in increased profits and much more satisfied customers. Also, based on customers' requests, Apple employees, including vendors, should all receive specialized training as to be able to assist customers in resolving their technical difficulties. The final results should be analyzed and a conclusion should be made if the strategies were able to increase customers' satisfaction and loyalty to the brand. Also, the Apple executives must be informed if the strategies were efficient from the stand point of efforts made and results retrieved.
During the first three years from the implementation of Interactive Marketing procedures, as well as after these three years have ended, the Apple organization must remain alert to all changes affecting the business community, the competitors, the customers and the technological advancements. They must increase efforts to become more flexible and adaptable.
References
Hafner, K., August 23, 2007, at&T Overstuffed iPhone Bills Annoy Customers the New York Times
Lyons, C., 1993, Disk-based, interactive marketing yields greater response rates, Business Perspectives, Volume 6
Payne, a., 2006, Handbook of CRM: Achieving Excellence Through Customer Management, Elsevier Science and Technology Books, ISBN: 9780750664370
CRM = Customer's don't Really Matter, IntelliNova, http://intellinova.com/crm/crm-customers-dont-really-matter/last accessed on February 21, 2008
April 30, 2007, Live from the Interactive Promotion Summit: SONY Pictures Da Vinci Code Quest takes Best Interactive Marketing Campaign Award, Donna's Promo Talk, http://www.donnaspromotalk.com/donnas_promo_talk/2007/04/promos_2007_int.htmllast accessed on February 21, 2008
February 17, 2008, Customer Service Complaints? Apple's Forum for Discussions, http://discussions.apple.com/thread.jspa?messageID=6635560last accessed on February 21, 2008
January 25, 2008, Unexpected Dead Battery, Macbook Random Shutdown, http://www.macbookrandomshutdown.com/category/customer-relations/last accessed on February 21, 2008
May 5, 2005, iBook: Apple Customer Service Sucks, Mac Rumors: Forums, http://forums.macrumors.com/showthread.php?t=127835last accessed on February 21, 2008
September 28, 2007, Hewlett-Packard and Goodby Silverstein Take Top Honors at the MIXX Awards, Interactive Advertising Bureau, http://www.iab.net/insights_research/iab_news_article/20229last accessed on February 21, 2008
2007, Can Dell Save Marketing, Interactive Marketing Trends, http://interactivemarketingtrends.blogspot.com/2007/12/can-dell-save-marketing.html, last accessed on February 21, 2008
2007-2008, Diana Middleton: HP Marketing Director, Personal Life Media, http://personallifemedia.com/guests/863-daina-middletonlast accessed on February 21, 2008
2008, QCi Assessment, http://qci.co.uk/public_face/last accessed on February 21, 2008
2008, Official Website of Apple Inc., http://www.apple.com/last accessed on February 21, 2008
---
Are you busy and do not have time to handle your assignment? Are you scared that your paper will not make the grade? Do you have responsibilities that may hinder you from turning in your assignment on time? Are you tired and can barely handle your assignment? Are your grades inconsistent?
Whichever your reason is, it is valid! You can get professional academic help from our service at affordable rates. We have a team of professional academic writers who can handle all your assignments.
Plagiarism free papers
Timely delivery
Any deadline
Skilled, Experienced Native English Writers
Subject-relevant academic writer
Adherence to paper instructions
Ability to tackle bulk assignments
Reasonable prices
24/7 Customer Support
Get superb grades consistently
Online Academic Help With Different Subjects
Literature
Students barely have time to read. We got you! Have your literature essay or book review written without having the hassle of reading the book. You can get your literature paper custom-written for you by our literature specialists.
Finance
Do you struggle with finance? No need to torture yourself if finance is not your cup of tea. You can order your finance paper from our academic writing service and get 100% original work from competent finance experts.
Computer science
Computer science is a tough subject. Fortunately, our computer science experts are up to the match. No need to stress and have sleepless nights. Our academic writers will tackle all your computer science assignments and deliver them on time. Let us handle all your python, java, ruby, JavaScript, php , C+ assignments!
Psychology
While psychology may be an interesting subject, you may lack sufficient time to handle your assignments. Don't despair; by using our academic writing service, you can be assured of perfect grades. Moreover, your grades will be consistent.
Engineering
Engineering is quite a demanding subject. Students face a lot of pressure and barely have enough time to do what they love to do. Our academic writing service got you covered! Our engineering specialists follow the paper instructions and ensure timely delivery of the paper.
Nursing
In the nursing course, you may have difficulties with literature reviews, annotated bibliographies, critical essays, and other assignments. Our nursing assignment writers will offer you professional nursing paper help at low prices.
Sociology
Truth be told, sociology papers can be quite exhausting. Our academic writing service relieves you of fatigue, pressure, and stress. You can relax and have peace of mind as our academic writers handle your sociology assignment.
Business
We take pride in having some of the best business writers in the industry. Our business writers have a lot of experience in the field. They are reliable, and you can be assured of a high-grade paper. They are able to handle business papers of any subject, length, deadline, and difficulty!
Statistics
We boast of having some of the most experienced statistics experts in the industry. Our statistics experts have diverse skills, expertise, and knowledge to handle any kind of assignment. They have access to all kinds of software to get your assignment done.
Law
Writing a law essay may prove to be an insurmountable obstacle, especially when you need to know the peculiarities of the legislative framework. Take advantage of our top-notch law specialists and get superb grades and 100% satisfaction.
What discipline/subjects do you deal in?
We have highlighted some of the most popular subjects we handle above. Those are just a tip of the iceberg. We deal in all academic disciplines since our writers are as diverse. They have been drawn from across all disciplines, and orders are assigned to those writers believed to be the best in the field. In a nutshell, there is no task we cannot handle; all you need to do is place your order with us. As long as your instructions are clear, just trust we shall deliver irrespective of the discipline.
Are your writers competent enough to handle my paper?
Our essay writers are graduates with bachelor's, masters, Ph.D., and doctorate degrees in various subjects. The minimum requirement to be an essay writer with our essay writing service is to have a college degree. All our academic writers have a minimum of two years of academic writing. We have a stringent recruitment process to ensure that we get only the most competent essay writers in the industry. We also ensure that the writers are handsomely compensated for their value. The majority of our writers are native English speakers. As such, the fluency of language and grammar is impeccable.
What if I don't like the paper?
There is a very low likelihood that you won't like the paper.
Reasons being:
When assigning your order, we match the paper's discipline with the writer's field/specialization. Since all our writers are graduates, we match the paper's subject with the field the writer studied. For instance, if it's a nursing paper, only a nursing graduate and writer will handle it. Furthermore, all our writers have academic writing experience and top-notch research skills.
We have a quality assurance that reviews the paper before it gets to you. As such, we ensure that you get a paper that meets the required standard and will most definitely make the grade.
In the event that you don't like your paper:
The writer will revise the paper up to your pleasing. You have unlimited revisions. You simply need to highlight what specifically you don't like about the paper, and the writer will make the amendments. The paper will be revised until you are satisfied. Revisions are free of charge
We will have a different writer write the paper from scratch.
Last resort, if the above does not work, we will refund your money.
Will the professor find out I didn't write the paper myself?
Not at all. All papers are written from scratch. There is no way your tutor or instructor will realize that you did not write the paper yourself. In fact, we recommend using our assignment help services for consistent results.
What if the paper is plagiarized?
We check all papers for plagiarism before we submit them. We use powerful plagiarism checking software such as SafeAssign, LopesWrite, and Turnitin. We also upload the plagiarism report so that you can review it. We understand that plagiarism is academic suicide. We would not take the risk of submitting plagiarized work and jeopardize your academic journey. Furthermore, we do not sell or use prewritten papers, and each paper is written from scratch.
When will I get my paper?
You determine when you get the paper by setting the deadline when placing the order. All papers are delivered within the deadline. We are well aware that we operate in a time-sensitive industry. As such, we have laid out strategies to ensure that the client receives the paper on time and they never miss the deadline. We understand that papers that are submitted late have some points deducted. We do not want you to miss any points due to late submission. We work on beating deadlines by huge margins in order to ensure that you have ample time to review the paper before you submit it.
Will anyone find out that I used your services?
We have a privacy and confidentiality policy that guides our work. We NEVER share any customer information with third parties. Noone will ever know that you used our assignment help services. It's only between you and us. We are bound by our policies to protect the customer's identity and information. All your information, such as your names, phone number, email, order information, and so on, are protected. We have robust security systems that ensure that your data is protected. Hacking our systems is close to impossible, and it has never happened.
How our Assignment  Help Service Works
You fill all the paper instructions in the order form. Make sure you include all the helpful materials so that our academic writers can deliver the perfect paper. It will also help to eliminate unnecessary revisions.
2.      Pay for the order
Proceed to pay for the paper so that it can be assigned to one of our expert academic writers. The paper subject is matched with the writer's area of specialization.
3.      Track the progress
You communicate with the writer and know about the progress of the paper. The client can ask the writer for drafts of the paper. The client can upload extra material and include additional instructions from the lecturer. Receive a paper.
4.      Download the paper
The paper is sent to your email and uploaded to your personal account. You also get a plagiarism report attached to your paper.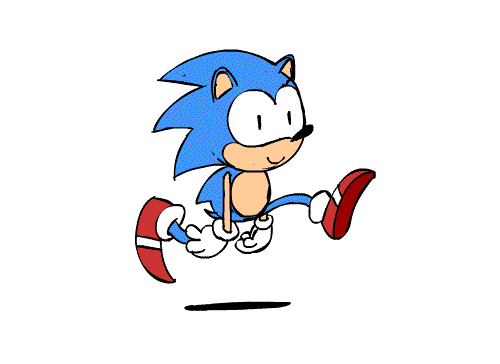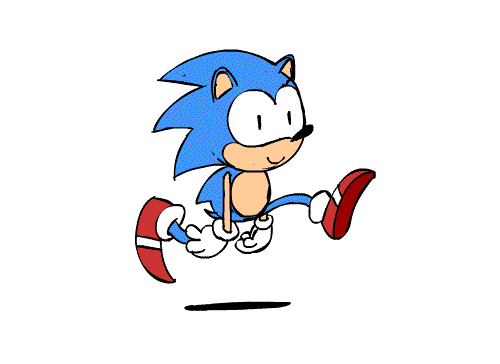 PLACE THIS ORDER OR A SIMILAR ORDER WITH US TODAY AND GET A PERFECT SCORE!!!
---