Education
The Affects of Block Scheduling on Student Academic Achievement
The overall strategy of utilizing block scheduling is to organize the day into fewer, but longer, class periods to allow flexibility for instructional activities. Block scheduling is used primarily at middle school and high school levels. Currently, block scheduling is defined as a restructuring of the school day into classes longer than the traditional fifty-minute period classes (Adams & Salvaterra, 1997; Georgia Department of Education, 1998). Gordon Cawelti (1994) agrees with this concept and verifies the definition supplied by Adams and Salvaterra along with the Georgia Department of Education as one that works to meet the needs of all models. The expressed goal of block scheduling programs is to improve student academic performance. Some other benefits of this schedule are increased student and teacher morale, encouragement for the use of innovative teaching methods that address multiple learning styles, and an improved atmosphere on campus. In fact, in a national survey on high schools, Cawelti (1994) identifies block scheduling as one of the primary indicators of major restructuring within a school district.
There are several models to use for the implementation of a block schedule. One of the most common types is the A/B, or alternate-day, schedule in which students take eight, yearlong courses, but attend classes for each of them only on alternating days. Monday, for example, might be taken up by physical education, science, English, and history, while Tuesday's schedule features French, algebra, music, and a second mathematics class. Another popular block plan consists of students taking four courses at a time that meet daily but last only half a school year. Therefore, students might take science in the fall and then not take another science class again until the following year. Such plans are often known as semester block plans, or "four by four plans."
Schools may adopt block scheduling for a wide variety of reasons. Administrators may desire to create more productive and personal relationships among teachers and students while designing a more challenging curriculum that helps students learn concepts in depth, or to develop a more intimate and student-centered learning atmosphere. However, as with all restructuring efforts, successful implementation requires productive planning, time, resources, and coalition building within a school. The objective of this paper is to identify the benefits and effects of block scheduling on higher academic achievement among middle and high school students.
Advantages and Disadvantages of Block Scheduling
Much research has been conducted in the area of block scheduling at the middle and high school level and the impact it has on student learning. Interviews and surveys have been conducted with students, teachers, administrators, parents, and educators to collect data on individual perceptions, while also working to uncover the hard facts, both positive and negative about block scheduling. According to the National Center for Education Statistics, the typical school day offers a six-period day with about 5.6 hours of classroom time. However, of this time, only a portion is actually available for direct instruction. Time is lost in passing between classes, maintaining discipline, structuring classroom activities, record keeping, and classroom management.
Most of the published research that includes block scheduling tend to rely on theoretical suggestions and suppositions rather than concrete, research-based findings and recommendations (Evans, Rice, and McCray, 2001). Bateson (1990) found that block scheduling leads to a drop in mathematics and science achievement, with Walker's (2000) study of 345 schools found that block scheduling improved the mathematics assessment. A review of the block scheduling literature conducted by the Texas Education Agency Office of Policy, Planning, and Research (September 1999) concluded that the limited research on the effects of block scheduling has shown very mixed results in key areas of student performance, including attendance, dropout rates, and test scores.
Opponents of the block schedule have many concerns over the effectiveness of an approach that would challenge the traditional methods of lesson presentation, student achievement, and time management. Teachers in schools using a block schedule must plan accordingly for the longer class period. The block system will suffer if teachers do not adequately prepare for the class and supply sufficient student learning activities. However, those teachers in favor of a block schedule find they become more interested in the presented material, thus leading to better and more informative presentations of the lesson. Teachers explained that they felt excitement and challenged with the opportunity to cover information more in-depth that on a traditional schedule.
Enrollment in electives, such as music, often declines when students are forces to choose between academic and enrichment classes (Woronowicz, 1996). However, supporters of the block schedule maintain that teachers have more time to complete lessons and re-evaluate student learning. More class time is available to teach and master key concepts while allowing more creativity on the part of the teacher and the students. Block scheduling presents a longer period of time that allows for individual student research and projects, peer collaboration, and more individualized attention from the teacher to the students.
Another concern about block schedules is that it might be a problem for students who transfer. However, this concern is invalid because the implementation of a block schedule allows students to actually take more courses or up to eight classes per year instead of the six or seven in a traditional plan. While absences might be difficult to make up in a block schedule, some schools have implemented one day of Saturday school each month to give students the opportunity to make up work and class time. Since the traditional schedule has students change class several times a day, discipline problems might arise that might not occur with the block schedule because instructional time is not fragmented as frequently with the transition of changing classes.
Even with all of the current research that shows the positive impact of block scheduling on improved student academic achievement, there are still many opponents who continue to speak out about changing from a traditional six – seven period school day. Viadero (2001) writes about Jeff Lindsey and his battle to locate research that supports his child's school district endorsing a block schedule. He maintains that while he has looked for research that supports the change and proves to be effective, there is little to be found. While researchers have long studied block scheduling, they have yet to identify that it is conducive for improving student learning. The research on the subject suggests that block scheduling is not a sure thing. Hundreds of studies show that districts here or schools there raised test scores when high schools switched to a block schedule. However, the prevailing view among United States researchers seems to be that lengthening class periods is still not a proven means of raising scores on standardized tests of student achievement.
Lindsey admits that the research includes surveys that over the years have shown students to feel less stressed and that their grades go up when their classes are longer. Principals report that discipline also improves when students spend less time in the hallways, moving from class to class. With more flexible scheduling this often means that students can take more courses over their high school careers and quickly retake the ones they fail.
Viadero states that "if the research on block scheduling doesn't spell out a clear success story, one reason may be that the definition of a block schedule itself is muddy." Despite all of the variations of block scheduling, the basic idea in every plan is to carve out bigger "blocks" of time so that students can study their subjects in depth, do more science labs, or undertake more of the action-oriented activities that cognitive psychologists say enhance learning. On a block schedule, classes might range from as short as sixty minutes to as long as two full hours. This compared with the average of roughly forty-five to fifty minutes that students traditionally spend in each class. When the National Education Commission on Time and Learning called on educators to use time in "new, different, and better ways the age-old concept of block scheduling was reinvigorated in 1994.
Comparative Analysis on Block Scheduling and Traditional Scheduling on Academic Achievement
There are many influencing factors in a school that affect the student's academic achievement. Administration, teachers, subjects, and atmosphere are just a few of them. However, scheduling also plays an important role in a student's academic success. Students have the opportunity to be in the classroom longer with teachers and this allows for the development of stronger interpersonal relationships. Teachers get to know the students more personally which enables them to adapt lessons to the interests of the students. The Center for Applied Research and Educational Improvement (1995) has stated that "the extensive personal interaction between teacher and student is strengthened through block scheduling."
Research has found many problems with the traditional six to seven class period day. Irmsher (1996) discovered that many feel "the pace is grueling." The average student pursues nine different activities each day within approximately six hours. The teacher must teach approximately one hundred fifty students and then monitor and grade work that has been assigned. Time is to short for teachers to foster an efficient instructional environment and is inadequate to allow enough time for "probing ideas in depth."
Individualization of instruction and interpersonal interaction between students and teachers is practically overlooked within a traditional school day schedule. This frantic schedule is unlike any other that is ever experienced again after high school.
There are a number of significant benefits that support the change from a traditional to a block schedule. Students learning styles are different, they learn at different rates in different subjects. Reallocating instructional time can help teachers accommodate these differences and this, ultimately, can lead to higher student achievement. Supporters of block scheduling suggest that increased learning time leads to more in-depth learning and higher student and teacher morale.
Block scheduling also encourages the use of innovative teaching methods and a greater variety of instructional strategies that address multiple learning styles.
Irmsher also goes on to cite other benefits of block scheduling to include:
more effective use of school time decreased class size increased number of subjects offered reduced numbers of students with who teachers have daily contact ability of teachers to use higher level thinking skills strategies in the classroom block schedule allows the opportunity to offer more classes. Not only can electives such as welding and SAT preparation be offered, but also remedial classes for the graduation exit test required in many states. Study skills and college preparation courses might also be on the elective schedule.
Block Scheduling Reforms Classroom Teaching Techniques
Canady and Rettig (1995), suggest that block schedules will "intensify students' learning experience," thus enabling them to complete more challenging courses within the junior high and high school years.
The end result will lead to improvements in academic achievement. Other proponents of block scheduling, Jones (1997) and Pisapia and Westtall (1996), have suggested that the increased amount of time offered within the block schedule will result in an increased percentage of students achieving honor roll status. With the extra time in the class period, teachers have the opportunity to include a variety of learning activities in the lesson that adapt to more learning styles. The longer class time also allows the students to explore concepts more thoroughly.
Larger blocks of time allow for a more flexible and productive classroom environment (Irmsher, 1996). With the recent influx of research completed on block scheduling, many educators have "implemented this increasingly popular reform movement for schools" (Veal & Flinders, 2001). Based on a two-year study funded by the Research Institute on Teacher Education, a comprehensive set of data was taken on a large Midwestern high school to determine the effects of the implementation of a block schedule format. At the completion of the study, several findings are significant as to how block scheduling changed the work and the professional lives of the teachers. Changes were found in four areas: 1) teaching methods, 2) opportunities for reflection, 3) student-teacher communication, and 4) levels of stress.
The qualitative data collected supported the survey results. The researchers utilized a Chi-square and ANOVA analysis comparing block, hybrid, and traditional teachers found differences previously four mentioned areas. Surveys were distributed and collected among the teachers, parents and students. Responses from all returned surveys and interviews showed that block and hybrid students agreed that their teachers had modified their teaching methods. Specific teaching methodologies used were more varied and differed from previous years and the time in class influenced the type of teaching method incorporated into the lesson. For example, instead of a long lecture, the teacher might begin to use the guided discovery method for a more in-depth analysis by the students of the material that is taught.
Teachers felt that they also increased the pace of their teaching and became more excited about the subject matter presented. By picking up the pace in the classroom, the teachers noticed that while at first they experienced high levels of anxiety, once they adjusted to the block schedule, they realized they had more time to plan better lessons and evaluate material. Of all the parents surveyed, fifty-three percent agreed that their child seemed to have less anxiety as a result of his/her schedule. However, block students still felt their level of anxiety was high, but agreed that having less homework allowed more time for relaxation or extracurricular activities.
One of the main areas of improvement with a block schedule is the ability for teachers and students to develop better relationships. The survey results showed where the teachers supported positive ideas concerning a block schedule. This schedule allowed for teachers to spend more time in the classroom working with students on lesson material and getting to know their interests on a more personal level. The teachers could incorporate the interests of the students into the lessons so to make the information more applicable to the students' life and lifestyle.
Block scheduling also lends itself to smaller class size. This bonus contributes to the creation of the teacher-student relationship while also allows the students to better understand the information or problems while having more interaction with the teacher. In the first teacher survey, dissatisfaction with opportunities to think back over the day's lessons and student achievement because lack of time was overcome with a longer planning period allowed with a block schedule. However, time was mentioned in only fifteen percent of the traditional teachers' written comments compared with fifty-six percent of the block and seventy-eight percent of the hybrid teachers' comments. While all three groups of teachers cited common reasons for lack of time, such as grading for large numbers of students, the block and hybrid teachers were much more likely to connect the demands on their time with the two themes mentioned earlier: variety of teaching methods and pace of instruction (Veal & Flinders, 2001).
Effects of Block Scheduling on Academic Achievement
The basic description for the block schedule that was used consisted of the semester Block or four by four Block. Each semester, students on the four by four or semester block are scheduled to take four different classes that meet for ninety minutes. This provides students with the opportunity to earn eight high school credits per year, or up to thirty-two credits over four years of high school. The number of contact hours per course each year is 135 hours, a decline from 154 hours under the traditional seven period schedule. Teachers instruct three courses each semester and have one ninety minute planning period per day.
There is evidence that block scheduling has the most positive academic impact on courses that serve all students, including the less academically proficient and that block scheduling has less academic benefit for higher level college bound courses (North Carolina Department of Public Instruction, 1998). The semester block allows students sufficient time to accrue credits in prerequisite courses and provides greater opportunities to enroll in advanced courses and specialize in areas of interest. In addition, while the block schedule permits students to earn up to thirty-two high school credits, graduation requirements remain at twenty-five high school credits. Therefore, more students have the option of early graduation at block scheduling schools.
The following results were achieved from the Anoka-Hennepin school district in Minnesota (Freeman & Maruyama, 1995). Students in four period schools report getting higher grades than do students in seven period schools. On district criterion referenced tests, the district report of percentages of mastery tends to favor the four period schools in number of objectives mastered. These findings would seem to support perceptions in interview data from staff in four period schools that more students are doing better under the four period schedule. In contrast, a deeper examination of four math areas shows no apparent differences in means on district tests. Once again, when students are grouped by quartiles of their Iowa Tests of Basic Skills quantitative scores, there are no consistent differences in favor of either schedule. Finally, examination of school aggregate scores on ACT college admission tests show no discernible pattern related to school schedule.
Districtwide effects of the implementation of block scheduling were also investigated in a large urban school district. This study contrasted ten high schools with block scheduling and 13 high schools utilizing a seven period rotator schedule on key indicators of student achievement and behavior. Results indicated that students in block scheduling schools earned more A's, fewer C's, D's, and F's, and higher grades in advanced mathematics courses. On no measure did non-block schools outperform block schools. The findings also provided confirmation that block scheduling models are perceived as successful by staff. The majority of teachers reported that they implemented a variety of new teaching techniques, increased the number of learning activities, experimented with different student evaluation techniques, and provided more individualized attention.
Guidance counselors agreed that students do better concentrating on fewer subjects, have time to do more in-depth study, have been able to enroll in the classes needed to graduate on time, and are able to pursue the electives that interest them. Principals indicated that the provision of leadership and professional development opportunities for staff was crucial for successful implementation. Broward County Public Schools will encourage other high schools in the district to explore the option of adopting block scheduling, expand distance learning and other strategies to support test review sessions, and increase support to staff at schools with block scheduling through significant professional development opportunities.
Evans, Rice, and McCray (2001) compiled data from three districts in which four-by-four modified block schedule was implemented at the beginning of the 1997-98 school year. Eighty-four percent of the teachers surveyed believed that they had received adequate training had received appropriate staff development. All three schools collected teacher, student, and parent opinions through surveys and personal interviews. The data collected was compared with the previous school year, 1996-97, to establish a baseline for comparisons. The three sites that participated in the study are all in New Jersey and included an urban, a suburban, and a rural school.
After all information was completed and collected, the percentage of students on the honor roll increased at the three sites by nine percent. The number of students on high honor roll, or principal's honor roll, increased from approximately six percent to nine percent. The other spectrum was that the percentage of students receiving a single D. Or F. For a final course grade decreased by seven percent. There was also a decrease in the number of students experiencing multiple failures, from eight percent to five percent, even with the fact that because of the block schedule, students were completing eight classes instead of the traditional seven.
Between all three schools, thirty-nine additional Advanced Placement courses were offered in the second year of block scheduling than in the year prior to implementation.
Approximately twenty-five percent more students completed Advanced Placement courses and successfully passed the tests. None of the students in the three schools received a low score of one on an Advanced Placement test, and the number of students achieving scores of three, four or five increased about thirty percent from the baseline measures. The results are consistent with teacher reports that block schedules afford them more time to develop and review concepts. Data was also complied using the Scholastic Aptitude Test (SAT) and the High School Proficiency Test (HSPT). Both were analyzed across the three schools. The average combined SAT score increased by fourteen points. Juniors who took and passed all three sections of the HSPT increased by a total of six percent.
An impressive study (Walker, 2000) on the effects of block scheduling on the achievement of math students was completed over a five-year period. The purpose of this study was to compare and contrast the effects of block scheduling on math achievement of secondary students in the state of Kansas. Walker compiled results of the Kansas State Mathematics Assessment and then analyzed them for all of public secondary schools for a total of 345 schools. The focus was on tenth graders during the years of 1994-1999. The data was disaggregated by type of schedule, block or traditional; years on the block; days per week on the block; size of school; teacher-pupil ratio, and socio-economic level of the schools considered.
The study was completed based on ten research questions were answered in this study. ANOVAs were calculated for seven of the questions with correlations being calculated for the two questions which considered the effects of pupil-teacher ratio and socio-economic status. A regression analysis was calculated for one question considering the effects of block scheduling when all other factors were controlled. The five-year period showed a significant overall gain for the schools. The findings indicate that block scheduled schools have improved math achievement at a rate at least equal to schools with traditional schedules. This study was conducted to prove success and ease some of the fears that administrators and math teachers as they contemplate schedule changes. While size of school did seem to have an effect, further analysis indicates that this finding had more to do with pupil-teacher ratio and socio-economic status than school size.
Walker's study is supported by Veal and Schreiber (1999). Their research found that with a block schedule, students scored significantly higher on mathematics tests than those students who participated in a traditional schedule. This investigation also maintained consistently that student performance increased on standardized mathematics tests.
Popularity of the Block Schedule
Canady and Rettig (Viadero, 2001), an professors of education at James Madison University in Harrisonburg, Virginia., estimate that approximately one-third of the nation's secondary schools use some model of block scheduling within their schools. North Carolina has been instrumental as a "pioneer" to block scheduling and has seventy-four percent of the public schools using a block schedule. Canady maintains that "the block schedule is also gaining popularity where new requirements mandate that all students take and pass particular subjects, such as algebra, that have historically had high failure rates." For example, on a modified semester block plan, the brightest students can complete with that requirement in half a year and go on to another math course. Students who need more time to master algebraic concepts, on the other hand, can take the course over two semesters, studying the first part of Algebra during the first semester and completing the second part Algebra during the second half of the school year.
While taking more courses in bigger increments of time is a plus, when adding the total number of hours of a class verses a traditional class, this might also mean that students get less face-to-face time with their teachers over the duration of the course as many as thirty-seven fewer class hours. Lindsey's citizen group maintains "that is another drawback that parents often don't want to hear about when the new schedules are introduced."
High school students' reactions were surveyed (Slate & Jones, 2000) following a one-week period during which a four by four block schedule was implemented on a trial basis. Students had a slight preference for traditional scheduling and perceived block scheduling to be only a slightly acceptable alternative to traditional scheduling. These attitudes existed even though students reported many more advantages than disadvantages to block scheduling. Attitudes varied among subgroups with seniors, girls, and African-Americans showing the strongest preferences for traditional scheduling. Seniors were the only subgroup that believed block scheduling was an unacceptable alternative to traditional scheduling. Results are discussed in terms of the extent to which secondary students believe that increasing academic achievement is a highly valued goal of school reform initiatives.
Slate and Jones study was conducted at a high school in southern Georgia. The relatively low socioeconomic status of the region is reflected in the fact that thirty-three percent of the students in the school district qualified for free or reduced price lunches. The average class size was twenty-five students. The previous year, the school had passing rates on the Georgia High School Graduation Test of ninety-four percent in Writing, ninety-one percent in Language Arts, and eighty-four percent in Mathematics.
Boys and girls responded differently to the behavioral aspects of block scheduling. First, boys were more likely to report changes in classroom behavior than were girls. This finding is not surprising given that boys are more likely to engage in inappropriate classroom behaviors such as calling out. Girls, however, were more likely than boys to report increased behavior problems during lunch periods. The only complaint students made about lunch periods in a section on the questionnaire for open-ended questions were that lunch period came too early or too late in the day. This problem seems unlikely to have had a differential impact on the behavior of boys and girls. Thus, the reason girls reported more behavior problems during lunch periods is unclear. Although a large number of both boys and girls reported increased difficulty sustaining attention during block periods, girls were more likely to report attention difficulties than were boys. Teachers expressed a concern for the short attention span that boys generally have, while girls usually have less difficulty than boys sustaining attention in a traditional class may find the extra demands of a block schedule beyond even their capacities. Perhaps this is the reason that girls showed a stronger preference for traditional scheduling than did boys.
Making the Transition from a Traditional to a Block Schedule
Carroll (1995) states that "before instituting major schedule changes, it is desirable to have a common vision, a good plan, and gain strong support from all stakeholders." Administration, teachers, school board, teachers, students, and parents should be provided with opportunities to learn about the proposed implementation of the new schedule and be allowed several chances to discuss ramifications or ask questions.
Meetings should be planned, organized and publicized to allow general presentations regarding the pros and cons of various models of block scheduling. Research concerning other schools should supply relevant data for implementation procedures. These findings should be distributed among all of the stakeholders. School site visits should be made by school personnel, parents, and school board members to schools already have a block schedule in place. After the school visits, a committee or panel should make a presentation of the findings of the information about the schools operating block schedules.
Faculty meetings should be held to allow for discussions and then a vote should be taken to decide if the new schedule is to be pursued. Parent and community meetings should also play an active role in the decisive factor for the proposed block schedule. Students from schools using a block schedule should be invited to speak to the student body where a block schedule is being considered. After deciding if the school will implement a block schedule, faculty meetings should be help as to propose, design, and then decide on an appropriate model and design of curriculum. The use of extended blocks and timeframes should also be discussed and decided. To be successful, the change must address a need, be presented to parents and students, fit the teachers' situation, be focused and include concrete strategies.
Queen (2000) analyzed existing research with on-going instructional practices involving block scheduling.
There are many of the recommendations that educators need to address directly and focus upon when implementing any model of a block. Instructional principles to be considered as imperative tools for maximum success with block scheduling involve the following practices (Queen, 2000):
Principals and/or staff development personnel must provide continuous staff development for all teachers throughout the year on the topics of curriculum or instructional alignment, instructional pacing and strategies, and time management.
Principals must develop a monitoring team to verify that all teachers are using pacing guides, instructional strategies, and class periods effectively.
Principals must take appropriate disciplinary action with teachers unwilling to follow the basic principles and procedures necessary in block scheduling.
Principals should work with less effective teachers in the development of an instructional improvement plan.
Superintendents should contact colleges of education in their region and demand that block scheduling methods be included in teacher and principal training programs.
Superintendents should require that before schools move to a block-scheduling format, the principals and teachers should spend from one to two years in effective staff development.
Effective schools using block scheduling demonstrated detailed planning, well-designed organization, and skilled implementation to maximize their success on the block. Queen continues to urge teachers to follow pacing guides, to master a minimum of five instructional strategies for engaging students directly in the learning process, and pace each lesson by changing grouping patterns, varying presentations, and using different instructional activities every ten to fifteen minutes. He stressed that teachers must incorporate alternative and authentic assessment practices when evaluating students and that the entire class period must be used daily for interactive instruction. It is vital that administration at the school district and individual school levels provide teachers with the necessary professional development that is required to be successful when implementing block scheduling.
Conclusion
The Center for Innovative School Scheduling compiled the following information to state what educators can "almost" guarantees from A/B, four by four, or Trimester Block Schedules Models. The number of students on the A and B. Honor Roll will increase while student failures decline. This increases the number of high school graduates while also decreasing the overall drop-out rate. Because of these results, the overall grade point average for the school also increases.
Students tend to complete a larger number of Advanced Placement classes with an the increase in scores that are relevant to how Advanced Placement classes are scheduled in relation to testing dates and which students takes the tests. If coming out of a six or seven period schedule, students will complete more classes. For a selected group of students this seems to lead to completion of additional math classes and higher levels of other classes. Students also have opportunities for additional classes in vocational areas and in the performing arts. In North Carolina end-of-course test scores were at least equal when selected demographic factors were considered. ACT and SAT scores also will improve overall. This factor may be attributed to the fact that many students complete a larger number of courses before taking these tests.
Other factors, such as student behavior, are also influenced. Schools gain greater flexibility in helping students who need to be accelerated and students who need extended learning time. The number of discipline referrals to the office is reduced. Tardiness to school and class is reduced because less time is spent in the hallways moving from class to class. The school day becomes less stressful for both students and teachers.
Over time and with quality staff development, teachers change teaching behaviors; there tends to be less lecture and more active student engagement during classes. After at least two years of implementation sixty-five to eighty percent of teachers, students and parents state they prefer the block.
In many schools with A/B and four by four schedules support for the program is greater than ninety percent. With the increased positive moral of teachers and students, attendance also improves when utilizing a block schedule properly.
The use of a block schedule allows for project oriented lessons. This develops an increase in the use of library and media center materials for research purposes.
When students work on research, the use of technology related resources are also increased for the creation of PowerPoint presentations and other multi-media projects. One must ask if block scheduling is the answer to the problems in education. The answer is no. However, by identifying and addressing the needs of the school, a block schedule might begin the new reform to eliminate many potential problems while boosting academic achievement within our middle schools and high schools.
References
Adams, D., & Salvaterra, M. (1997). Structural and teacher changes: Necessities for successful block scheduling. High School Journal, 81, 98-106.
Bateson, D. 1990. Science achievement in semester and all-year courses. Journal of Research in Science Teaching, 27, 230-40.
Canady, R., and M. Rettig. 1995. Block scheduling: A catalyst for change in high schools.
Gardiner, NY: Eye on Education.
Carroll, J. (1994, March). "Organizing time to support learning." The School Administrator"
26-28. EJ481309.
Cawelti, G. (1994). High school restructuring: A National study. ERS Report, ED366070.
Center for Innovative School Scheduling. University of Virginia. Retrieved March 6, 2003, at http://curry.edschool.virginia.edu/centers/ciss/
Freeman, C. & Maruyama, G. (1995). Report study of the four-period schedule for anoka hennepin district no.11. Retrieved March 6, 2003, at http://education.umn.edu/carei/Blockscheduling/Resources/Anoka-Hennepin.html
Georgia Department of Education. (1998). Brief summary of block scheduling findings. Retrieved March 6, 2003, from http//: www.ga.doe.K12.ga.us/sla/ret/block.pdf
Irmsher, K. (1996). Block scheduling. ED393156.
Lab at Brown University. (1998). "Block scheduling: Innovations with time. Office of Educational Research and Improvement (OERI), Department of Education, RJ96006401.
North Carolina Department of Public Instruction (1998). Block scheduling in north carolina: Critical issues. Raleigh, NC: North Carolina Department of Public Instruction.
Pisapia, J., and A. Westfall. 1996. Alternative high school scheduling: Student achievement and behavior. Richmond, VA: Metropolitan Educational Research Consortium.
Queen, J.A. (2000). Block scheduling revisited. Phi Delta Kappan, 82, 125-129.
Texas Education Agency Office of Policy, Planning, and Research. (1999, September). Block scheduling: Research and resources. Retrieved March 6, 2003, at http://education.umn.edu/carei/Blockscheduling/Resources/Type1.html
Vaidero, D. (2001, October). Changing times. Education Week. Retrieved March 6, 2003, at http://www.edweek.org/ew/newstory.cfm?slug=05block.h21&keywords block%20scheduling
Veal, W. & Flinders, D. (2001). How block scheduling reform effects classroom practice. High School Journal, 84, 21.
Walker, G. 2000. The effect of block scheduling on mathematics achievement in high and low SES secondary schools. Ph.D. diss., University of Kansas.
Woronowicz, S. (1996). "Block scheduling in the high school." Researchers Digest. Princeton,
NJ: Educational Research Service.
---
Are you busy and do not have time to handle your assignment? Are you scared that your paper will not make the grade? Do you have responsibilities that may hinder you from turning in your assignment on time? Are you tired and can barely handle your assignment? Are your grades inconsistent?
Whichever your reason is, it is valid! You can get professional academic help from our service at affordable rates. We have a team of professional academic writers who can handle all your assignments.
Plagiarism free papers
Timely delivery
Any deadline
Skilled, Experienced Native English Writers
Subject-relevant academic writer
Adherence to paper instructions
Ability to tackle bulk assignments
Reasonable prices
24/7 Customer Support
Get superb grades consistently
Online Academic Help With Different Subjects
Literature
Students barely have time to read. We got you! Have your literature essay or book review written without having the hassle of reading the book. You can get your literature paper custom-written for you by our literature specialists.
Finance
Do you struggle with finance? No need to torture yourself if finance is not your cup of tea. You can order your finance paper from our academic writing service and get 100% original work from competent finance experts.
Computer science
Computer science is a tough subject. Fortunately, our computer science experts are up to the match. No need to stress and have sleepless nights. Our academic writers will tackle all your computer science assignments and deliver them on time. Let us handle all your python, java, ruby, JavaScript, php , C+ assignments!
Psychology
While psychology may be an interesting subject, you may lack sufficient time to handle your assignments. Don't despair; by using our academic writing service, you can be assured of perfect grades. Moreover, your grades will be consistent.
Engineering
Engineering is quite a demanding subject. Students face a lot of pressure and barely have enough time to do what they love to do. Our academic writing service got you covered! Our engineering specialists follow the paper instructions and ensure timely delivery of the paper.
Nursing
In the nursing course, you may have difficulties with literature reviews, annotated bibliographies, critical essays, and other assignments. Our nursing assignment writers will offer you professional nursing paper help at low prices.
Sociology
Truth be told, sociology papers can be quite exhausting. Our academic writing service relieves you of fatigue, pressure, and stress. You can relax and have peace of mind as our academic writers handle your sociology assignment.
Business
We take pride in having some of the best business writers in the industry. Our business writers have a lot of experience in the field. They are reliable, and you can be assured of a high-grade paper. They are able to handle business papers of any subject, length, deadline, and difficulty!
Statistics
We boast of having some of the most experienced statistics experts in the industry. Our statistics experts have diverse skills, expertise, and knowledge to handle any kind of assignment. They have access to all kinds of software to get your assignment done.
Law
Writing a law essay may prove to be an insurmountable obstacle, especially when you need to know the peculiarities of the legislative framework. Take advantage of our top-notch law specialists and get superb grades and 100% satisfaction.
What discipline/subjects do you deal in?
We have highlighted some of the most popular subjects we handle above. Those are just a tip of the iceberg. We deal in all academic disciplines since our writers are as diverse. They have been drawn from across all disciplines, and orders are assigned to those writers believed to be the best in the field. In a nutshell, there is no task we cannot handle; all you need to do is place your order with us. As long as your instructions are clear, just trust we shall deliver irrespective of the discipline.
Are your writers competent enough to handle my paper?
Our essay writers are graduates with bachelor's, masters, Ph.D., and doctorate degrees in various subjects. The minimum requirement to be an essay writer with our essay writing service is to have a college degree. All our academic writers have a minimum of two years of academic writing. We have a stringent recruitment process to ensure that we get only the most competent essay writers in the industry. We also ensure that the writers are handsomely compensated for their value. The majority of our writers are native English speakers. As such, the fluency of language and grammar is impeccable.
What if I don't like the paper?
There is a very low likelihood that you won't like the paper.
Reasons being:
When assigning your order, we match the paper's discipline with the writer's field/specialization. Since all our writers are graduates, we match the paper's subject with the field the writer studied. For instance, if it's a nursing paper, only a nursing graduate and writer will handle it. Furthermore, all our writers have academic writing experience and top-notch research skills.
We have a quality assurance that reviews the paper before it gets to you. As such, we ensure that you get a paper that meets the required standard and will most definitely make the grade.
In the event that you don't like your paper:
The writer will revise the paper up to your pleasing. You have unlimited revisions. You simply need to highlight what specifically you don't like about the paper, and the writer will make the amendments. The paper will be revised until you are satisfied. Revisions are free of charge
We will have a different writer write the paper from scratch.
Last resort, if the above does not work, we will refund your money.
Will the professor find out I didn't write the paper myself?
Not at all. All papers are written from scratch. There is no way your tutor or instructor will realize that you did not write the paper yourself. In fact, we recommend using our assignment help services for consistent results.
What if the paper is plagiarized?
We check all papers for plagiarism before we submit them. We use powerful plagiarism checking software such as SafeAssign, LopesWrite, and Turnitin. We also upload the plagiarism report so that you can review it. We understand that plagiarism is academic suicide. We would not take the risk of submitting plagiarized work and jeopardize your academic journey. Furthermore, we do not sell or use prewritten papers, and each paper is written from scratch.
When will I get my paper?
You determine when you get the paper by setting the deadline when placing the order. All papers are delivered within the deadline. We are well aware that we operate in a time-sensitive industry. As such, we have laid out strategies to ensure that the client receives the paper on time and they never miss the deadline. We understand that papers that are submitted late have some points deducted. We do not want you to miss any points due to late submission. We work on beating deadlines by huge margins in order to ensure that you have ample time to review the paper before you submit it.
Will anyone find out that I used your services?
We have a privacy and confidentiality policy that guides our work. We NEVER share any customer information with third parties. Noone will ever know that you used our assignment help services. It's only between you and us. We are bound by our policies to protect the customer's identity and information. All your information, such as your names, phone number, email, order information, and so on, are protected. We have robust security systems that ensure that your data is protected. Hacking our systems is close to impossible, and it has never happened.
How our Assignment  Help Service Works
You fill all the paper instructions in the order form. Make sure you include all the helpful materials so that our academic writers can deliver the perfect paper. It will also help to eliminate unnecessary revisions.
2.      Pay for the order
Proceed to pay for the paper so that it can be assigned to one of our expert academic writers. The paper subject is matched with the writer's area of specialization.
3.      Track the progress
You communicate with the writer and know about the progress of the paper. The client can ask the writer for drafts of the paper. The client can upload extra material and include additional instructions from the lecturer. Receive a paper.
4.      Download the paper
The paper is sent to your email and uploaded to your personal account. You also get a plagiarism report attached to your paper.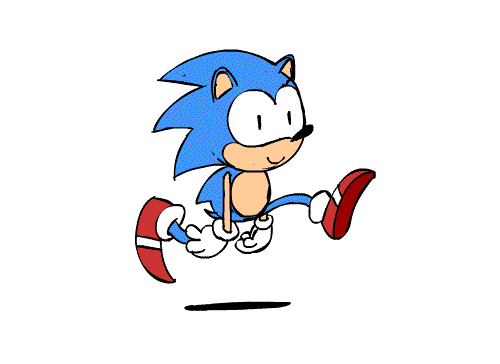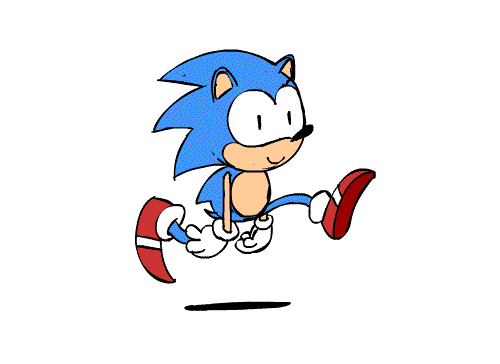 PLACE THIS ORDER OR A SIMILAR ORDER WITH US TODAY AND GET A PERFECT SCORE!!!
---