Lit. Guides
>
Free Essays
>
Business
>
Company Analysis
>
Anthem Organization Balanced Scorecard
Cite
Print
Share
Anthem Organization Balanced Scorecard Presentation
Exclusively available on IvyPanda
Updated: Jun 15th, 2022
Anthem
Balanced Scorecard:
Provides relevant data regarding financial outcomes of operations (Kaplan & Norton, 1992);
Helps incorporate innovation into the daily tasks;
Main Facts about Anthem:
1 in 8 Americans uses Anthems insurance (Anthem 2017 annual report, 2017);
Innovation, such as telehealth or LiveHealth is the primary focus of the company;
Revenue in 2017 is estimated at $90 billion (Anthem 2017 annual report, 2017);
60% of the reimbursement is connected to value-based programs.
A balanced scorecard is an approach to measuring a companys performance over a specific time frame that helps executives define goals consistent with the current strategy. This is especially important in the healthcare industry where the challenging environment requires organizations to locate innovational models of service provision that cannot be evaluated using standard accounting methods. This presentation aims to introduce Anthem, review the companys performance using the balanced scorecard approach, and offer four recommendations that will help this company achieve its targets.
We will write a custom Presentation on Anthem Organization Balanced Scorecard specifically for you
for only $16.05 $11/page
812 certified writers online
The selected organization is Anthem, a nationwide health insurance company that provides a variety of services to consumers across the US. According to the 2017 performance report, the companys insurance was purchased by 1 out of 8 citizens in the US (Anthem 2017 annual report, 2017). Thus, this organization serves as a health care organization to many Americans, and it is its responsibility to develop value-based care practices that will help improve the quality of medicine. One of the strategies that Anthem declares is applying innovation in its work to improve the approaches to treatment that are currently used (Anthem 2017 annual report, 2017). This is facilitated through the Blue Cross telehealth program. It can be argued that the current strategy of the company emphasizes innovation and value in medical services.
Anthem
Balanced Scorecard Financial Perspective
Goals:
Improve profitability;
Increase revenue;
Market share;
Use new opportunities for capitalization (Business strategy, n.d.);
Measures (and acceptable ranges for performance):
The increase of margins (by 1-2%);
Total sales and expenses (improvement by 10-20%);
Percentage of Anthems presence in the insurance business (20-30%);
Revenue (increase by 10-20%).
The first element of the balanced scorecard is financial performance. One of the issues that can be reviewed in this section is the shareholders opinion of the company based on its financials (Kaplan & Norton, 1992). In general, this perspective allows one to evaluate whether the existing plans contribute to the bottom line. One of the most important goals that Anthem has and that is reflected in its mission, vision, and values statement is a choice to develop innovational healthcare services and use them to improve the revenue of the company (Business strategy, n.d.). Other components include profitability, market share, and the number of sales.
Currently, the company experiences difficulties due to a decrease of its operating revenue, which was estimated at $8,843 million in 2018 for the commercial business sector that is an 11,6% decline when compared to the 2017 numbers (Anthem reports fourth quarter, n.d.). However, the overall operating revenue has increased due to the enhanced performance of government business sector. The operating margin in 2017 was 0,7% while in 2018 it was 3,6% that indicates a significant growth (Anthem reports fourth quarter, n.d.). Thus, the balanced scorecard analysis indicates that Anthem currently aims to improve its performance by using innovation that will help increase revenue and margins. Risk management issue, in this case, is the decrease in profitability due to a change in consumer preferences and low quality of care, which will require the company to pay more in reimbursements.
Financial Perspective
Balanced Scorecard Customer Perspective
Goals:
Present new services that apply information technology to healthcare;
Improve quality using value-based care;
Simplify healthcare services;
Measures (and acceptable ranges for performance):
Number of clients using applications and signing up for new programs (50-80%);
Patient satisfaction rate (88-99%);
Number of patients receiving consultations through new models (50-70%).
The next perspective is customer experience, which is crucial for Anthem because the company emphasizes the need to shift towards value-based care. According to Kaplan and Norton (1992), this component allows examining a company from the viewpoint of its clients with time, quality, performance and service, and cost being crucial elements (para. 5). While Anthem is an insurance company that sells plans to its clients, the issue of services quality provided by its partners is a concern for the organization as well. The important aspect in this regard is the ability to increase accessibility of care and enhance outcomes of treatment for patients. This corresponds with the mission and vision of Anthem that focuses on simplifying healthcare (Mission, vision, and values, n.d.). Thus, the primary objective that is reflected in the balanced scorecard is to ensure that customers have good access to healthcare services.
Currently, Anthem works with 74 million individuals within the US, that use a variety of services, including Medicaid and Medicare plans (Corporate fact sheet, n.d.). This can be improved by simplifying access to care services through the application of information technology. Thus, Anthems balanced scorecard from the customer perspective involves improving the standards and approaches that are prevalent in the industry. The range of performance indicators for the customer perspective of the balanced scorecard is stated in the table.
Customer Perspective
Balanced Scorecard Innovation and Learning Perspective
Goals:
Become number one provider in telehealth;
Focus on applications and webpages that allow patients to access providers;
Measures (and acceptable ranges for performance):
Number of patients that use telemethdicine from 20% to 50%;
Number of individuals utilizing these models 40%-70%.
Training perspective is crucial for Anthem, based on its mission and strategy to apply innovation in healthcare. Moreover, the company already uses a lot of novel models such as telehealth, applications, and online healthcare services to improve the accessibility and affordability of services. However, this model accounts for a small percentage of Anthems revenue and sales. Thus, it is necessary to dedicate more attention to these methods, including an increasing number of providers that support applications and the number of customers using these services. Kaplan and Norton (1996) state that the value of a company comprises of its ability to change and adapt its products in accordance with changes that occur within its industry.
Get your 100% original paper on any topic done
in as little as 3 hours
It is evident that Anthem is aware of this issue because the company developed services such as LiveHealth Online that provides access to medical professionals through a smartphone or a laptop. Additionally, IBM Watson is an artificial intelligence solution that allows physicians to scan through a large number of publications and locate relevant data that will help create a treatment plan for their patients (Innovations at Anthem Inc., n.d.). These components indicate that Anthem is fully committed to revolutionizing the healthcare industry. The ranges for measures that can be applied for examination of these components are connected to the number of Anthems clients that choose to use the new developments. Based on the data provided by Halpren-Ruder, Chang, Hollander, and Shah (2018), and the trends it can be concluded that most of Anthems clients will choose to use information technology applications in their interactions with healthcare providers. Thus the range of measures was developed based on this assumption.
Innovation and Learning Perspective
Balanced Scorecard Internal Business Perspective
Goals:
Manage internal information technology;
Minimize risk connected to the loss of client data;
Measures (and acceptable ranges for performance):
Ensure that 80-90% of branches have insurance covering data breaches;
Provide additional education to 60-70% of the personnel.
Internal processes perspective is designed to determine the strategies that the company applies to manage its operations. Kaplan and Norton (1992) state that this element is connected with the customer experience because the approach that an organization employs to build its internal processes directly affects the services that clients receive from it. The main component that affects this is the cycle time, quality of care services, professional knowledge of the personnel, and overall efficiency of work. Anthem states that its mission and business strategy is connected to delivering efficient services to communities and applying innovation which will allow the company to obtain profits (Mission, vision and values, n.d.). Therefore, technology and its application is an essential component of this scorecard measure.
Critical technology that Anthem requires to operate is also part of this balanced scorecard component. This includes information systems that process reimbursement claims and new developments, which are used to simplify patient-provides cooperation. The financial risk that is connected to the internal processes is reflected in the amount of investment that the company makes in developing the technology. Additionally, cybersecurity is a major concern for Anthem because the organization spent approximately $230 million on mitigating the outcomes of the data breach that happened in 2015 (McGee, 2017). This included payouts to customers who filed lawsuits against this company and investments that Anthem made to improve its information technology.
The scorecard goals described above are connected to the companys mission and strategy because this organization aims to create value for all the stakeholders involved in the operations. By improving its internal processes, the company will be able to achieve that goal. The acceptable ranges for measures and performance indicators, in this case, are connected to the information security assumptions.
Internal Business Perspective
Recommendation 1 Financial
Appropriate management of the supply chain;
Cost per patient measurement;
Control of readmission rates;
Standardized processes to reduce costs.
The first objective that arises from Anthems balanced scorecard is the need to improve revenue. According to Kwon, Kim, and Martin (2016), this can be done by assessing the supply chain management indicators and creating strategies that can help improve quality and reduce costs. The authors argue that it is necessary to dedicate additional attention to the cost per patient and readmission rates, as those are likely to affect Anthems reimbursements. Kwon et al. (2016) suggest applying supply chain community surplus. (p. 422). The supply chain can be managed through better cooperation with the insurers partners hospitals and medical centers. This will allow Anthem to account for financial measurements such per patient better and tailor its strategies in regards to the results. In this regards, capital investment application should be the main focus, because according to Kwon et al. (2016) most healthcare organizations fail to have appropriate strategies for metrics such as warehouse utilization.
The issue of most healthcare organizations in the US is the inability to manage costs efficiently. The industry can save approximately $1.2 trillion if standardized approaches were implemented (Kwon et al., 2016). Moreover, this will help not only improve financial performance but also enhance the quality of services. However, it is also necessary to consider innovation as part of Anthems economic strategy because the company cites it as part of the vision and mission. Development of innovational methods to care provision is a high-risk investment for Anthem. However, the challenging external environment and consumer preferences demand such actions.
Financial
Recommendation 2 Customer
Improve cooperation with partner organizations to provide better healthcare services;
Evaluate communication with clients.
Based on the balanced scorecard evaluation it can be argued that Anthem dedicates a lot of attention to improving the experience of clients that use its insurance plans. Batalden et al. (2015) claim that unlike goods, services are always coproduced, which provides difficulties with the improvement of the customer perspective of the balanced scorecard. Therefore, Anthem should consider developing programs that would enable better cooperation and coordination with partners. The strategy can target existing reimbursement practices or overall collaboration regarding patient health assessment.
We will write a custom Presentation on Anthem Organization Balanced Scorecard specifically for you!
Get your first paper with 15% OFF
Additionally, patient-physician cooperation is crucial because it determines the outcomes of the chosen treatment. Batalden et al. (2015) state that treatment process is successful when the clinician and patient communicate effectively, develop a shared understanding of the problem and generate a mutually acceptable evaluation and management plan (p. 509). Therefore, in order to improve the value of services from the customer perspective Anthem should evaluate its current strategies of communication and review the approaches that its providers use when diagnosing individuals.
Customer
Recommendation 3 Innovation and Learning
Value enhancing telehealth;
Additional quality control for digital tools;
Provider education connected to managing telemedicine patients.
One issue that Anthem should pay extra attention to creating applications, websites, and artificial intelligence algorithms that would simplify the healthcare service provision is the quality of the care. Thus, the primary risk, in this case, is that patients will be unable to obtain a quality diagnostics process due to limitations of the remote consultations. This aspect can lead to issues with medical negligence and significant financial losses. Koumpouros (2013) argues that this perspectives primary goal is to enable consistent improvement in the long-term outlook. This requires specific practices and processes within Anthem that would allow for proper outcomes of treatments through its innovational approaches. Quality assurance systems and additional education for a medical professional that will inform them about the common risks and misdiagnosis dangers connected to application usage can be helpful in this case.
According to Halpren-Ruder et al. (2018), forty-six percent of consumers are now considered active digital health adopters, which provides a strong incentive for healthcare providers to adopt this strategy. However, the authors argue that there are serious quality concerns connected to this approach. It is due to evidence that suggests less diagnostic testing and overuse of antibiotics compared with physician office visits (Halpren-Ruder et al., 2018). Thus, it is recommended that Anthem develops quality assurance system and personnel training programs that would target telemedicine. Through this approach, the company will ensure that it not only simplifies access to care through innovation, which is part of its vision but also provides value to consumers and avoids risks connected to incorrect diagnosis.
Innovation and Learning
Recommendation 4 Internal Business Processes
Improved information technology safety measures;
Enhance the understanding of data and information technology of the employees;
Use big data when designing new services.
One primary aspect that requires additional attention from Anthem is its information technology management and safety of the data that this organization collects from its providers and patients. It is due to the data breach that occurred in 2015 where a hacker obtained personal information about 78.8 million of the companys clients. Similar occurrences possess a severe risk for the organization because it affects that trust and reliability as well as leads to possible lawsuits and financial losses. Thus, Anthem cannot provide clients with high-quality care without consideration for data safety.
The issue is especially evident considering that fact that Anthem is focusing its attention on digital health care services, which provides a risk of additional data breaches. Moreover McGee (2017) states that the occurrences happened because the personnel opened emails that contained malware. Thus, the strategy should include additional training for employees to ensure that they can manage information systems and applications that Anthem uses in its work. Wang, Kung, and Byrd (2016) state that the health care industry has not fully grasped the potential benefits to be gained from big data analytics (p. 3). More specifically, it is anticipated that companies in the industry will use big data and its analysis to tailor their services, which will enable better value through the application of patient-centered care (Wang et al., 2016). Thus, additional attention to this component as part of the internal operations is a necessity.
Internal Business Processes
Conclusion
Financial Perspective:
Financial performance assessment of Anthem indicates that the company is profitable;
Managing supply chain can help Anthem improve its costs and margins;
Customer Perspective:
Currently, the company provides services to 74 million Americans;
Customer perspective can be enhanced by reviewing cooperation practices;
:
Technology is the crucial component of the internal process management for Anthem;
Internal processes perspective can be improved by dedicating additional attention to information security and employee training;
Training and Innovation Perspective:
Currently, Anthem devotes a lot of attention to developing new models of patient-physician communication;
Quality assurance and additional education can help mitigate risks of misdiagnosing telehealth patients.
Overall, the review of Anthems performance through the balanced scorecard allowed enhancing the understanding of this companys current performance. In general, this tool is designed to help executives, and stakeholders review the most critical components of operations through four perspectives financial, customer, innovation and training, and internal processes. The review of Anthems operations provided an understanding of the existing vision and strategy, which focus on simplifying care and using technology to improve revenue. Anthems vision and strategy connect to the four elements of the scorecard because each emphasizes the need to provide value-based care and apply innovation to improve access to health care services.
The main recommendation includes improving supply management techniques that this organization uses because the literature suggests that this component is often overlooked by healthcare establishments. Additionally, the company should improve cooperation practices with partners and patients and enhance information technology safety. Finally, Anthem should ensure that it provides sufficient quality of services to the clients using telemedicine or applications through specifically designed systems.
ConclusionConclusion
References
Anthem reports fourth quarter and full year 2018 results reflecting strong core performance. (n.d.). Web.
Not sure if you can write a paper on Anthem Organization Balanced Scorecard by yourself? We can help you
for only $16.05 $11/page
Anthem 2017 annual report. (2017). Web.
Batalden, M., Batalden, P., Margolis, P., Seid, M., Armstrong, G., Opipari-Arrigan, L., & Hartung, H. (2015). Coproduction of healthcare service. BMJ Quality & Safety, 25(7), 509-517. Web.
Business strategy. (n.d.). Web.
Corporate fact sheet. (n.d.). Web.
Halpren-Ruder, D., Chang, A. M., Hollander, J. E., & Shah, A. (2018). Quality assurance in telehealth: Adherence to evidence-based indicators. Telemedicine and E-Health. Web.
Innovations at Anthem Inc. (n.d.). Web.
Kaplan, R. S. & Norton, D. P. (1992). The balanced scorecard: Measures that drive performance. Harvard Business Review, 70(1), 71-79.
Kaplan, R. S. & Norton, D. P. (1996). Linking the balanced scorecard to strategy. California Management Review, 39(1), 53-79.
Koumpouros, Y. (2013). Balanced scorecard: Application in the general panarcadian hospital of Tripolis, Greece. International Journal of Health Care Quality Assurance, 26(4), 286-307. Web.
Kwon, I., Kim, S., & Martin, D. (2016). Healthcare supply chain management; Strategic areas for quality and financial improvement. Technological Forecasting and Social Change, 113, 422-428. Web.
McGee, M. K. (2017). A of Anthem breach. Web.
Mission, vision and values. (n.d.). Web.
Wang, Y., Kung, L., & Byrd, T. (2018). Big data analytics: Understanding its capabilities and potential benefits for healthcare organizations. Technological Forecasting and Social Change, 126, 3-13. Web.
This presentation on Anthem Organization Balanced Scorecard was written and submitted by your fellow student. You are free to use it for research and reference purposes in order to write your own paper; however, you must cite it accordingly.
Removal Request
If you are the copyright owner of this paper and no longer wish to have your work published on IvyPanda.
Dabbawallas Services: Company Analysis
Walmart: PEST Analysis
Find free essays, topics
Need a custom Presentation sample written from scratch by
professional specifically for you?
806 certified writers online
CITE THIS PAPER
Select a referencing style:
COPY TO CLIPBOARD
APA-7
APA-6
Chicago (N-B)
Chicago (A-D)
MLA-9
Harvard
Reference
IvyPanda. (2022, June 15). Anthem Organization – Balanced Scorecard. https://ivypanda.com/essays/anthem-organization-balanced-scorecard/
Powered by CiteTotal, essay reference generator
MORE RELATED PAPERS
National Anthems and Flags of China and Taiwan
Creative Arts and Music Lesson Plan and Activities
The United Arab Emirates History
Tesla Inc.: SWOT Analysis
Rolex Company's Customer Analysis
Apple and Google Companies History
Building a Strong Business Model in Bangor
Apex Furnishers: Organizational Development
3 hours!
We'll deliver a 100% original paper this fast
Learn More
Paper Details
Reading time 10 min
Type Presentation
Pages 11
Words 2900
Subjects Business Company Analysis
Language
English
Related Papers
Anthem by Ayn Rand: Discrimination Theme
US National Anthem Protests & Kaepernicks Controversy
Ayn Rand's Anthem: Individualism and Language
Anthem for Doomed Youth by Wilfred Owen Literature Analysis
Insys Therapeutics in Fraudulent Marketing Scheme
Owens "Dulce et Decorum Est" and "Anthem for Doomed Youth"
Well Point Company Internal analysis
Open support chat
Your privacy is extremely important to us. We utilize security vendors that protect and ensure the integrity of our platform while keeping your private information safe.
Contact Us
Phone
USA
+1 (866) 236-7979
Canada
+1 (800) 303-8389
Office
,
, . , , , , , .
Study Hub
Free Essays
Writing Tools
Lit. Guides
Donate a Paper
Q&A
Study Blog
Referencing Guides
Free Textbooks
Tongue Twisters
Company
About Us
Contact
Honor Code
Job Openings
Expert Application
Video Contest
Writing Scholarship
IvyPanda Shop
Legal
Terms and Conditions
Privacy Policy
Cookies Policy
Copyright Principles
DMCA Request
Service Notice
About
This is IvyPanda's free database of academic paper samples. It contains thousands of paper examples on a wide variety of topics, all donated by helpful students. You can use them for inspiration, an insight into a particular topic, a handy source of reference, or even just as a template of a certain type of paper. The database is updated daily, so anyone can easily find a relevant essay example.
Copyright 2022 – IvyPanda is operated by , , a company registered in the .
Registered office: , . , , , , .
---
Are you busy and do not have time to handle your assignment? Are you scared that your paper will not make the grade? Do you have responsibilities that may hinder you from turning in your assignment on time? Are you tired and can barely handle your assignment? Are your grades inconsistent?
Whichever your reason is, it is valid! You can get professional academic help from our service at affordable rates. We have a team of professional academic writers who can handle all your assignments.
Plagiarism free papers
Timely delivery
Any deadline
Skilled, Experienced Native English Writers
Subject-relevant academic writer
Adherence to paper instructions
Ability to tackle bulk assignments
Reasonable prices
24/7 Customer Support
Get superb grades consistently
Online Academic Help With Different Subjects
Literature
Students barely have time to read. We got you! Have your literature essay or book review written without having the hassle of reading the book. You can get your literature paper custom-written for you by our literature specialists.
Finance
Do you struggle with finance? No need to torture yourself if finance is not your cup of tea. You can order your finance paper from our academic writing service and get 100% original work from competent finance experts.
Computer science
Computer science is a tough subject. Fortunately, our computer science experts are up to the match. No need to stress and have sleepless nights. Our academic writers will tackle all your computer science assignments and deliver them on time. Let us handle all your python, java, ruby, JavaScript, php , C+ assignments!
Psychology
While psychology may be an interesting subject, you may lack sufficient time to handle your assignments. Don't despair; by using our academic writing service, you can be assured of perfect grades. Moreover, your grades will be consistent.
Engineering
Engineering is quite a demanding subject. Students face a lot of pressure and barely have enough time to do what they love to do. Our academic writing service got you covered! Our engineering specialists follow the paper instructions and ensure timely delivery of the paper.
Nursing
In the nursing course, you may have difficulties with literature reviews, annotated bibliographies, critical essays, and other assignments. Our nursing assignment writers will offer you professional nursing paper help at low prices.
Sociology
Truth be told, sociology papers can be quite exhausting. Our academic writing service relieves you of fatigue, pressure, and stress. You can relax and have peace of mind as our academic writers handle your sociology assignment.
Business
We take pride in having some of the best business writers in the industry. Our business writers have a lot of experience in the field. They are reliable, and you can be assured of a high-grade paper. They are able to handle business papers of any subject, length, deadline, and difficulty!
Statistics
We boast of having some of the most experienced statistics experts in the industry. Our statistics experts have diverse skills, expertise, and knowledge to handle any kind of assignment. They have access to all kinds of software to get your assignment done.
Law
Writing a law essay may prove to be an insurmountable obstacle, especially when you need to know the peculiarities of the legislative framework. Take advantage of our top-notch law specialists and get superb grades and 100% satisfaction.
What discipline/subjects do you deal in?
We have highlighted some of the most popular subjects we handle above. Those are just a tip of the iceberg. We deal in all academic disciplines since our writers are as diverse. They have been drawn from across all disciplines, and orders are assigned to those writers believed to be the best in the field. In a nutshell, there is no task we cannot handle; all you need to do is place your order with us. As long as your instructions are clear, just trust we shall deliver irrespective of the discipline.
Are your writers competent enough to handle my paper?
Our essay writers are graduates with bachelor's, masters, Ph.D., and doctorate degrees in various subjects. The minimum requirement to be an essay writer with our essay writing service is to have a college degree. All our academic writers have a minimum of two years of academic writing. We have a stringent recruitment process to ensure that we get only the most competent essay writers in the industry. We also ensure that the writers are handsomely compensated for their value. The majority of our writers are native English speakers. As such, the fluency of language and grammar is impeccable.
What if I don't like the paper?
There is a very low likelihood that you won't like the paper.
Reasons being:
When assigning your order, we match the paper's discipline with the writer's field/specialization. Since all our writers are graduates, we match the paper's subject with the field the writer studied. For instance, if it's a nursing paper, only a nursing graduate and writer will handle it. Furthermore, all our writers have academic writing experience and top-notch research skills.
We have a quality assurance that reviews the paper before it gets to you. As such, we ensure that you get a paper that meets the required standard and will most definitely make the grade.
In the event that you don't like your paper:
The writer will revise the paper up to your pleasing. You have unlimited revisions. You simply need to highlight what specifically you don't like about the paper, and the writer will make the amendments. The paper will be revised until you are satisfied. Revisions are free of charge
We will have a different writer write the paper from scratch.
Last resort, if the above does not work, we will refund your money.
Will the professor find out I didn't write the paper myself?
Not at all. All papers are written from scratch. There is no way your tutor or instructor will realize that you did not write the paper yourself. In fact, we recommend using our assignment help services for consistent results.
What if the paper is plagiarized?
We check all papers for plagiarism before we submit them. We use powerful plagiarism checking software such as SafeAssign, LopesWrite, and Turnitin. We also upload the plagiarism report so that you can review it. We understand that plagiarism is academic suicide. We would not take the risk of submitting plagiarized work and jeopardize your academic journey. Furthermore, we do not sell or use prewritten papers, and each paper is written from scratch.
When will I get my paper?
You determine when you get the paper by setting the deadline when placing the order. All papers are delivered within the deadline. We are well aware that we operate in a time-sensitive industry. As such, we have laid out strategies to ensure that the client receives the paper on time and they never miss the deadline. We understand that papers that are submitted late have some points deducted. We do not want you to miss any points due to late submission. We work on beating deadlines by huge margins in order to ensure that you have ample time to review the paper before you submit it.
Will anyone find out that I used your services?
We have a privacy and confidentiality policy that guides our work. We NEVER share any customer information with third parties. Noone will ever know that you used our assignment help services. It's only between you and us. We are bound by our policies to protect the customer's identity and information. All your information, such as your names, phone number, email, order information, and so on, are protected. We have robust security systems that ensure that your data is protected. Hacking our systems is close to impossible, and it has never happened.
How our Assignment  Help Service Works
You fill all the paper instructions in the order form. Make sure you include all the helpful materials so that our academic writers can deliver the perfect paper. It will also help to eliminate unnecessary revisions.
2.      Pay for the order
Proceed to pay for the paper so that it can be assigned to one of our expert academic writers. The paper subject is matched with the writer's area of specialization.
3.      Track the progress
You communicate with the writer and know about the progress of the paper. The client can ask the writer for drafts of the paper. The client can upload extra material and include additional instructions from the lecturer. Receive a paper.
4.      Download the paper
The paper is sent to your email and uploaded to your personal account. You also get a plagiarism report attached to your paper.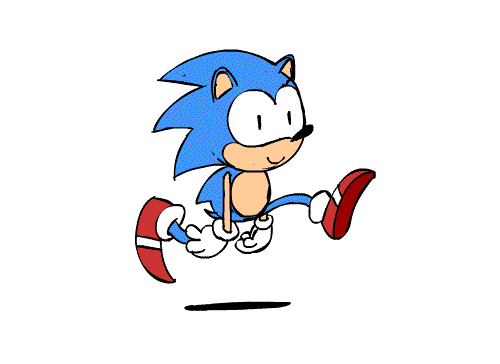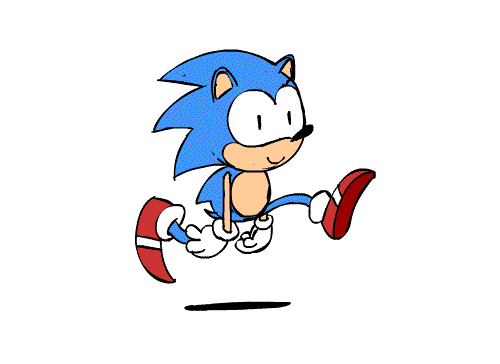 PLACE THIS ORDER OR A SIMILAR ORDER WITH US TODAY AND GET A PERFECT SCORE!!!
---