An assessment center is actually the examination process intended to simulate situations that are frequent to the position being tested. Since its formation, there have been numerous changes in the process and functionality of assessment centers. Various organizations have also used assessment centers to fulfil various functions. This chapter therefore, provides a critical review of the former works regarding assessment centers. In this chapter, the history of the assessment center, approaches to the assessment center, uses of the assessment center, features of good assessment centers, benefits and disadvantages of assessment center are discussed. In the process, various articles and books have been reviewed.
2.2 History of assessment center
According to Taylor 2007, the assessment center idea was born in the 1930's in an ambitious effort to study personality and develop a theory of personality. Henry Murray, by then the director of Harvard Psychological Clinic, conceived the idea that the majority of specialists in given personality evaluation techniques should, for the very first time, apply their techniques to the same group of candidates and arrive jointly at an overall view of every personality (Taylor, 2007). Therefore, the candidates underwent interviews touching on their life histories, projective tests, dream interpretation, word association exercises, and some other evaluative methods (Edenborough, 2007). Edenborough 2007 further says that majority of the candidates were administered and judged not by a single but various members of the staff. Later in the day, the interviewers came together in diagnostic council where they shared their data and judgements and arrived at the conclusion on the suitable candidate (Edenborough, 2007).
From the interviews, the assessors had to combine evidence from various techniques to rate assessment dimension. Some of the evidences were qualitative, such as scores on test and inventories. Other information was in the form of narrative reports, for example, the interview summary, projective tests, and performance in the simulations. Each dimension was rated on a five-score-point scale, and the judgments were combined numerically to give a mean score for each candidate (Knight, 2009). Where differences of more than one rating point appeared, additional discussion was carried out till assessors came into consensus. The model rating was then taken into the final stage. The discussions and rating revisions changed the model in only one aspect of the case, and its intention was to ensure that no significant evidence was over-looked. This as well gave motivation to the assessors to be attentive and careful when making their judgments.
Regardless of the obvious benefits of collated method of testing, the fundamental concepts of assessment centres usage never achieved widespread use or recognition in various industries until 1950s when the work-simulated concept was infused into basic assessment centre activities (Knight, 2009). The rapid spread of the use of assessment centre method in the recent past has resulted in proliferation of applications in many organizations. Assessment centres presently are being used in various organizations and firms. Practitioners have raised serious concerns that reflect a need for standards or guidelines for users of assessment centres.
As Williams and Bukowitz, 2001 note, since 1979, the use of assessment centres has spread dramatically to many organizations assessing persons representing various jobs. During this period, pressure has mounted to modify the assessment centre method (Williams and Bukowitz, 2001).  To start with, there have been efforts to restructure the procedures to make them take less time and even cheaper. Second, there have been hypothetical arguments and experiential research evidence that some people interpret to mean assessment centres do not work as formerly intended and that the system should undergo modifications (Gabriel and Griffiths, 2002). Third, many procedures purporting to be assessment centres have complied with the former guidelines as they were too ambiguous (Stewart, 2001). Revisions in this third are designed to include required changes and to respond to the concerns raised in the recent years.
Though there have been various advantages of assessment centres, various disadvantages have been noted. People cannot be relied on to select themselves out of a potential job, even if that would be a more rational alternative than taking a job that is unsuitable (Stewart, 2001). Though there have been changes in the assessment procedure and techniques over the past, it is important to note that the former baselines are retained. Assessment centres as well have to maintain given standards and procedures (Kannan and Akhilesh, 2002).
KPMG was established more than four decades ago. The Company made many achievements, but with several managerial and operational challenges, they have been forced to alter their recruitment techniques over and again. When analyzing the challenges for KPMG in relation to its assessment criteria and centres, whether the assessment centres have contributed to the increased performance or not is determined.
2.3 Approaches to assessment centre
One of the exclusive characteristic of the assessment centre is that it can be adapted to meet an infinite variety of needs and can be tailored to a multitude of positions and situations (Knight, 2009). Imagination and the practical limitations of time and resource are the only constraints on what can be included in an assessment centre (Edenborough, 2007). There are eight steps to be taken from early discussion to final completion of an assessment centre. These include:
The first step in designing an assessment centre is conducting a formal job analysis, whereby the duties of the potion are examined, and the skills and abilities required to perform successfully are identified (Edenborough, 2007). The job analysis may be conducted on a very informal basis, involving simple interview and sophisticated, involving both interview with position incumbents and the completion of a detailed questionnaire (Knight, 2009).
It is imperative to develop a system that ensures all aspects are covered and the assessment centre is relevant to the position under review. Assessment centres are arranged to ensure that all dimensions are evaluated (Edenborough, 2007). Exercises are chosen to give the complete coverage possible, with overlap in some circumstances. However, simulation cannot give all information on dimensions. In the actual case, majority of jobs are extremely complicated and so various dimensions are required. Many assessment sources like interview and references checked are thus required (Taylor, 2007).
In the creation of matrix, suitable questionnaire or interview questions are designed. In this case, the job requirements and candidate expectations are taken into account when designing an appropriate matrix (Knight, 2009).
Once the matrix and exercise are agreed on, guidelines are developed for each part of the assessment centre. The guidelines entail the reason, and a brief definition of the personal dimension, and examples of behaviours that are expected of the suitable candidate (Taylor, 2007). In the guidelines, given behaviour patterns for the personal candidate are given so that assessors understand what and how characters should be rated and what is not to be expected. For instance, in written communication dimension, high grades should be given to complete sentences, conciseness, and correct spellings (Watson, 2006). Low grades should be given to poor spelling, poor organization, and or incomplete sentences among others.
In this step, each exercise is developed in great detail. In the oral interview, the assessors are selected and questions common to all participants developed. In the role-play situation, a role-player is chosen. Instructions for the role-player as well as the candidates are prepared , and medium to be used, whether audio or video is also selected. The benefits of this stage are:
It allows the personnel to indentify the behaviour patterns of each candidate after completion of the assessment centre (Taylor, 2007).
It is a way of giving individuals feedback on how they were graded and how they appeared during their assessments.
The special instruction for each exercise must be detailed as possible. Assessment centre instruction will also be  provided and the expectations of assessor and participants will also be explained (Edenborough, 2007).
Training assessors and candidates
In training assessors, it is common to hold a short meeting prior to the task. It is usually carried out a day  prior to the meeting. The training is aimed at giving an overview of the assessment centre and guidelines to be used. Assessors are reminded of their roles and each dimension is defined for better understanding or as a reminder to assessor (Taylor, 2007). The training normally takes few hours and entails explaining the meaning of the dimensions and how candidates will be graded. The candidates are also trained by getting informed of their roles and expectations. Assessors and candidates are trained separately (Knight, 2009).
Conducting the assessment centre
In this step, the assessment centre is conducted. It takes place mostly in a neutral location and the coordinator does not take part in the program (Taylor, 2007). The coordinators' responsibility is seeing that the participants (candidates) are punctual and that the assessor's questions are answered. One of the main tasks of assessors is to get together at the completion of the assessment centre and give their personal views of the candidates based on their performance (Edenborough, 2007).
In the rating process, individual assessor must rate the candidates prior to the discussion between themselves. Once they have completed their individual ratings, the assessors come together as a group to discuss their outcomes in other to reach an overall conclusion (Edenborough, 2007). According to Edenborough 2007, all the scoring is given to the candidate during the feedback process. In this way, the integrity of the assessment centre is maintained, and more data can be analyzed before the final consensus is arrived at (Edenborough, 2007).
2.4 Activities making up an assessment centre
There are various activities to be undertaken before a process can be called an assessment centres. The most common ones are;
a) Group Activities
Majority of the activities taking place at the assessment centres are done in groups. This enables the employers to access one's ability to listen to others, their reaction when their opinions are rejected or accepted as well as ability to work as a member of a team. Group activities entail discussions where a given number are assigned a specific subject and ask to make deductions (Lepak and Snell, 2000). All group members are expected to contribute to the given topic or subject to demonstrate their understanding, ability to reason, and their communication skills as well as leadership skills Taylor, I. (2007). Among the main objectives of the group forming is not competing with other group members but to fulfil given standards which the employer will be looking for. The evaluation is normally based on the communication skills, ability to react to given conditions, interaction with others, and ability to clearly speak out one's mind (Edenborough, 2007).
In-Tray Exercises
This is normally taken at personnel level and involves various correspondence forms and documentation. The aim here is to deal with every situation either formally or informally that might have an impact on the overall outcome of assessment centre or in preparing statistical reports (Stock and Brody, 2005). The assessee will be examined on how well he or she understand the task being undertaken and how effectively he or she deals with each document. The assessment further coves the notes made by the interviewer on the further actions to be taken, and on the amount of work that given interviewee/assessee is able to complete within a given timeframe (Knight, 2009).
Interviews
The interview questions are designed following the purpose of assessment centre. The interview questions are designed and tailored towards the role of the position the candidate is aspiring for as well as the organisational goal. It is important for a prior research on the company and employees expectations before designing the interview. This ensures that the assessor gets the right candidates capable of performing the task (Langley, 2000).
Presentations
 Presentation in assessment center is normally two stages. One is done by the candidate, it helps to test their communication skills and ability to make themselves understandable to others. The other one by the assessors. Mostly, the assessors are required at the end of the assessment centre to deliver a short presentation. The presentation entails the interviewees' responses and the assessment centre's outcome. Among the key effective delivery are: using visual aids and handouts where applicable; facing the audience; and ensuring that the presentation addresses the topic (Edenborough, 2007).  Candidates are assessed by various assessors who combine their outcomes at the end of assessment centre (Chen, 2001).
Psychometric Tests
Psychometric tests are usually carried out under exam conditions. They are aimed at determining candidate's logical or analytical skills and their reasoning capability. Mostly, the assessors are tailored towards their roles to perform in the assessment centre. This also enables the employers to have an idea of how the assessors will perform in assessment centre (Leana and Buren 2003).  Candidates are required to carefully respond to every question. The other commonly applied psychometric test is personality test in which respondents are examined on how they reaction to given situations (Lepak and Snell, 2000).
2.4 Uses of assessment centre
The processes of human resource planning, recruitment and selection are important to any organization irrespective of its size. This is because they determine the quality of leadership in the organization. Since its formation, there have been dramatic changes both in the structure and functionality of assessment centres. As well, various organizations have used assessment centres for various function and assessments. Among the various uses of assessment centres are:
Assessment centres are traditionally viewed as a selection process, whereby candidates are evaluated on their ability to perform a particular job for which they are applying, but an assessment can also serve other purposes as well (Stock and Brody, 2005). For instance, assessment centres can be used to help people learn more about their capabilities and weaknesses so that they can better prepare themselves to achieve whatever career goal they may set for themselves (Dearborn, 2002).
Carefully-designed assessment centres can as well be used in the evaluation of deficiencies in department operations, management practices, and training programs (Chen, 2001). For instance, the result of an evaluation after assessment centres may indicate the need for additional training in public speaking, cultural diversity awareness, or human relations (Stewart, 2001). Through real environment testing, candidates learn a great deal about their own strengths and weaknesses regarding a specific task.
Participating in an assessment centre helps to prepare a candidate for the challenge that he or she will face in position for which he or she is being evaluated. This gives room for learning and taking core consideration of the tasks to be carried out and the required traits for that particular job (Stock and Brody, 2005).
Because organizations exist to achieve goals, someone, management has to define those goals and the means for achieving them through effective recruitment methods for example assessment centres (Stewart, 2001). The planning function involves the definition of the goals and establishment of strategies in order to achieve the previously set goals. Also, assessment centres involve development of comprehensive plans so that activities can be smoothly coordinated. With the need to accomplish all the recruitments needs, managers have to follow certain tested routines to ensure that they tackle their responsibilities neatly on filling every organizational goal (Williams and Bukowitz, 2001).
2.5 Features of a good assessment centres
Stock and Brody 2005 states that assessment centres are often confused with oral interviews or the so called 'oral assessment' but they are quite distinct in its characteristics (Stock and Brody, 2005). Assessment centres have to adhere to given basic principles already developed over time and have to be administered under carefully controlled conditions if they are to be considered valid and reliable. These basic principles are;
A job analysis of appropriate behaviours has to be carried out to find the dimensions or competencies vital to job success to identify what should be evaluated by the assessors (Taylor, 2007).
Behaviours displayed by participants must be classified into meaningful and relevant categories for example, behavioural dimension, attitudes, characters, aptitudes, qualities, skills, abilities, competencies or knowledge (Farmer and Kingsley, 2001).
The method used in the process must be designed to give information for evaluation of the dimensions formerly determined by the job analysis (Stewart, 2001).
More than one activity must be in place.
Assessment method should entail enough number of job-related simulations to allow opportunities to observe the participant's behaviour related to every dimension measured (Truss, 2001).
More than one assessor must be used to observe and evaluate every candidate.
Assessors must receive thorough training and demonstrate performance that meets the guideline in assessment centre (Taylor, 2007).
A systematic procedure must be followed by assessors to record precise behavioural observations exactly at the time of assessment (Taylor, 2007).
According to Stewart 2001, it is important also to note that various assessments center are designed different depending on the organization's objectives and purpose of assessments. Thus, some assessment centres are designed for given purposes or to fill given objectives (Stewart, 2001). The baseline or the guidelines however tend to remain the same for it to be considered assessment centre.
2.6 Benefits of assessment centre
As Knight 2009 states, assessment centres approach is normally seen by personnel as a fair method. Therefore, its outcomes are more easily acceptable, not only to the whole management and members of the agency but also to the candidates (LeBlanc et al, 2000). Knight 2009 continues to emphasize that assessment centres' other positive feature entails a process by which managers receive feedback about their strengths and weaknesses (Knight, 2009). Equally important, through assessment centres, top-level managers receive feedback concerning evaluation system more than the department's top managers had earlier thought.
According to Langley 2000, the variety of techniques employed at the assessment centres allow for comparison between them and, since some of the techniques intend to delve more deeply compared to others, the process can be regarded effective and thorough (Langley, 2000). In making the comparisons, the characteristics can be defied similarly in each technique.
The other advantage of assessment centre is its inclusion of behavioural simulations as a central component as stated by Lepak and Snell 2000. The assessment centres offer a unique opportunity to study the connection between motives, characters, attitudes, and behaviour not to validate personality measures but to seek understanding of the way personality is expressed in behaviour (Lepak and Snell, 2000).  Personality research based on the assessment centres does not stop with the core process just described. As Stock and Brody 2005 state, one can move outside the assessment centre and investigate the connection between the dimensions and, for instance, performance in various roles of life. On the contrary, the assessed can decide to move on the reverse direction and study the relationship of the dimensions to the assessment techniques which underlies them (Stock and Brody, 2005). The process is therefore advantageous to both the assessor and the assessed.
Additionally, the other advantage is that the candidates as well know that the process is fair and relevant since each candidate performs situations similar to other candidates and this reduces conflict in an organization (Weitzman and Kruse, 2000). All candidates are given or subjected to similar opportunities to demonstrate their skills and abilities.
An assessment centre consists of standardized, organized and comprehensive evaluation of behaviour based on multiple inputs (Knight, 2009. Judgements about behaviour are made, in major part, from specifically developed assessment simulations. These judgements are pooled in a meeting among the assessor or by satirical integration process. In an integration discussion, according to Weitzman and Kruse 2000, comprehensive accounts of behaviour and often, ratings of it, are pooled. The discussion results in evaluations of the performance of the assessed on the dimension or other variables which the assessment centre is designed to measure (Weitzman and Kruse, 2000).
According to Leana and Buren 2003, the assessment centre process varies from former examination methods as it is a test of skills and abilities rather than knowledge. In other words, it measures not how much a candidate knows something rather how well a person can function in an assigned role or task (Leana and Buren, 2003). Williams and Bukowitz 2001 also emphasize that some people are known to memorize information from textbooks, procedural manuals, and statutes, but they fall short in such critical areas as leadership, human relations, and decision-making skills which are difficult to measure in written examination. Assessment centres thus provide a sure measure of the right candidate for a particular job or task (Williams and Bukowitz, 2001).
The other greatest advantage of the assessment centre is that it provides a higher degree of dependability and insight into managerial potential than is likely with the former examination methods. Additionally, according to Knight 2009, candidates feel that the assessment centres are much more fair and job-related than other types of examination. As a result, they are inclined to challenge the result of an assessment centre, even if they are poorly conducted (Knight, 2009).
2.7 Limitations of assessment centre
Like any management tool, the assessment centres has negative sides. The process is time-consuming. Compared to a promotional process that entails only written examination which normally takes one day or less, assessment centres consume a lot of time. As Weisberg, J. (2000) notes, assessment programs normally run between 2-5 days and, this is exclusive of the preparation, assessor's training, or time for final evaluation and analysis.
According to Tyson 2007, high cost is another disadvantage of assessment centres. Assessment centres can be costly, especially when compared to written exam approach. Tyson 2007 also states that, normally the cost of the initial assessment centre include that of the consultants who help develops the program. It may, at times, need job analysis, which is used as a basis for the development of dimensions (Tyson, 2007).
Langley 2000 states that in preparation for assessment centres, personnel departments may bring about community involvement, either through input before assessment centre or by providing people from within the community to act as assessors. Thomson 2000 also states that the personnel who are involved in implementing and developing an assessment centre can thus be biased and hence the unfair assessment process (Thomson, 2000).
According to Wolverton 2005, since the rating of an assessment dimension is done judgmentally, not by a numerical combination of scores from the various exercises, the process might be biased. Exercises like simulations do not yield instant scores as he emphasizes (Wolverton, 2005). Suppose a numerical method is desired in assessment centres, then it is necessary either to count responses of various types in every simulation or to have the observers' rate dimension in every exercise. The judgment method might succeed in losing the candidate totally and so its disadvantage. On the contrary, Langley 2000 states that suppose numerical system is used in assessment centres, it might tend to finalize assessor judgment prior to the evidence from all techniques is taken into account (Langley, 2000).
Ratings, as Knight 2009 emphasizes, might be out of favour, unreliable, contaminated, subjective or biased. There seems to be no better way of combining the various types of evidence produced at an assessment centres (Fatt, 2002). One could, generally, be more atomistic. For instance, an assessor may try to evaluate of friendliness by numerically combining an inventory score on need affiliation or by the number of times "please" and "thank you" appears (Leana and Buren, 2003).
2.8 Summary
It has been observed that though assessment centres were formerly intended for promotional purpose, they have been put into various uses. It is also evident that assessment centres have revolved over the years. According to Stock and Brody 2005, the assessment centres approach may assist in pinpointing quality candidates suitable for a job and more importantly, lend a sense of fairness to the promotional process (Stock and Brody, 2005). Stock and Brody 2005 further argue that assessment centres should only be recognized as a tool; therefore the belief that the approach always gives the best candidate cannot be justified (Stock and Brody, 2005). Assessment centres can assist to develop the commitment by identifying the strengths and weakness of each candidate. Stewart 2001 states that assessment centres tend to reduce the amount of time and effort taken to by the managers to learn about key management personnel. Thus, the conflicts are reduced and working relationships develop more quickly and effectively as Stewart 2001 empathises. It is therefore, paramount to note that assessment centres might not be the final solution or help in identifying the assets and liabilities that a candidate may bring to a new position, rather its main intention are to act as a selection tool.
Reference
Chen, M. C. (2001). The Effect Of Information Technology Investment And Human Capital On Business Performance. Taiwan: Jhongli.
Dearborn, K. (2002). Studies In Emotional Intelligence Redefine Our Approach To Leadership Development. Public Personnel Management, 31 (4), 523-530.
Edenborough, R. (2007). Assessment Methods in Recruitment, Selection & Performance: A Manager's Guide to Psychometric Testing, Interviews and Assessment Centres. Publisher Kogan Page Publishers.
Farmer, M., & Kingsley, G. (2001). Locating Critical Components of Regional Human Capital. Policy Studies Journal, 29 (1), 165-179.
Fatt, J. (2002). Emotional Intelligence. Management Research News, 25 (11), 57-  74.
Gabriel, Y. & Griffiths, D., S. (2002). Emotion, Learning and Organizing. The Learning Organization, 9 (5), 214-221.
Kannan, G., & Akhilesh, K., B. (2002). Human Capital Knowledge Value Added. Journal of Intellectual Capital, 3 (2), 167-179.
Knight, D., J. (2009). Performance Measures for Increasing Intellectual Capital. Strategy   & Leadership, 27 (2) March/April, 22-27.
Langley, A. (2000). Emotional Intelligence – A New Evaluation for Management Development? Career Development International, 5 (3), 177-183.
Leana, C., R., & Van Buren H., J. (2003). Organizational Social Capital and Employment Practices. Academy of Management Review, 24 (3), 538-555.
LeBlanc, et al, (2000). Improving the Return on Human Capital. Compensation & Benefits Review, 32 (1) January/February, 13-20.
Lepak, D., P. & Snell, S., A. (2000). The Human Resource Architecture. Academy of Management Review, 24 (1), 31-48.
Stewart, T. A. (2001). Intellectual Capital: The New Wealth of Organizations. London: Nicholas Brealey Publisher.
.Stock, T. & Brody, J. (2005). Brody's Guide to the Team Leadership. New York. iUniverse
Publishers.
Taylor, I. (2007). A Practical Guide to Assessment Centres and Selection Methods: Measuring Competency for Recruitment and Development. Publisher Kogan Page Publishers.
Thomson, K. (2000). Emotional Capital: Maximizing the Intangible Assets at the Heart      of Brand and Business and Success. Oxford: Capstone.
Truss, C. (2001). Complexities and Controversies in Linking HRM with Organizational Outcomes. Journal of Management Studies, 38 (8), 1121-1149.
Tyson, S. (2007). Human Resource Strategy: A Process for Managing the Contribution of HRM to Organizational Performance. International Journal of Human Resource       Management, 8 (3), 277-290.
Watson, J. (2006) "Managing intellectual capital: making the most of the best". The Canadian Manager, 21(3):11–14.
Weisberg, J. (2000). Differential Teamwork Performance. International Journal of Manpower, 17 (8), 18-29.
Weitzman, M.L. & Kruse, D.L. (2000). Paying for Productivity. Washington: Brookings Institution.
Williams, R., L. & Bukowitz, W., R. (2001). The Yin and Yang of Intellectual Capital Management. Journal of Intellectual       Capital, 2 (2), 96-108.
Wolverton, M. (2005). Preparing for leadership: What academic department chairs need to
know. Nevada: Rout ledge publisher.
---
Are you busy and do not have time to handle your assignment? Are you scared that your paper will not make the grade? Do you have responsibilities that may hinder you from turning in your assignment on time? Are you tired and can barely handle your assignment? Are your grades inconsistent?
Whichever your reason is, it is valid! You can get professional academic help from our service at affordable rates. We have a team of professional academic writers who can handle all your assignments.
Plagiarism free papers
Timely delivery
Any deadline
Skilled, Experienced Native English Writers
Subject-relevant academic writer
Adherence to paper instructions
Ability to tackle bulk assignments
Reasonable prices
24/7 Customer Support
Get superb grades consistently
Online Academic Help With Different Subjects
Literature
Students barely have time to read. We got you! Have your literature essay or book review written without having the hassle of reading the book. You can get your literature paper custom-written for you by our literature specialists.
Finance
Do you struggle with finance? No need to torture yourself if finance is not your cup of tea. You can order your finance paper from our academic writing service and get 100% original work from competent finance experts.
Computer science
Computer science is a tough subject. Fortunately, our computer science experts are up to the match. No need to stress and have sleepless nights. Our academic writers will tackle all your computer science assignments and deliver them on time. Let us handle all your python, java, ruby, JavaScript, php , C+ assignments!
Psychology
While psychology may be an interesting subject, you may lack sufficient time to handle your assignments. Don't despair; by using our academic writing service, you can be assured of perfect grades. Moreover, your grades will be consistent.
Engineering
Engineering is quite a demanding subject. Students face a lot of pressure and barely have enough time to do what they love to do. Our academic writing service got you covered! Our engineering specialists follow the paper instructions and ensure timely delivery of the paper.
Nursing
In the nursing course, you may have difficulties with literature reviews, annotated bibliographies, critical essays, and other assignments. Our nursing assignment writers will offer you professional nursing paper help at low prices.
Sociology
Truth be told, sociology papers can be quite exhausting. Our academic writing service relieves you of fatigue, pressure, and stress. You can relax and have peace of mind as our academic writers handle your sociology assignment.
Business
We take pride in having some of the best business writers in the industry. Our business writers have a lot of experience in the field. They are reliable, and you can be assured of a high-grade paper. They are able to handle business papers of any subject, length, deadline, and difficulty!
Statistics
We boast of having some of the most experienced statistics experts in the industry. Our statistics experts have diverse skills, expertise, and knowledge to handle any kind of assignment. They have access to all kinds of software to get your assignment done.
Law
Writing a law essay may prove to be an insurmountable obstacle, especially when you need to know the peculiarities of the legislative framework. Take advantage of our top-notch law specialists and get superb grades and 100% satisfaction.
What discipline/subjects do you deal in?
We have highlighted some of the most popular subjects we handle above. Those are just a tip of the iceberg. We deal in all academic disciplines since our writers are as diverse. They have been drawn from across all disciplines, and orders are assigned to those writers believed to be the best in the field. In a nutshell, there is no task we cannot handle; all you need to do is place your order with us. As long as your instructions are clear, just trust we shall deliver irrespective of the discipline.
Are your writers competent enough to handle my paper?
Our essay writers are graduates with bachelor's, masters, Ph.D., and doctorate degrees in various subjects. The minimum requirement to be an essay writer with our essay writing service is to have a college degree. All our academic writers have a minimum of two years of academic writing. We have a stringent recruitment process to ensure that we get only the most competent essay writers in the industry. We also ensure that the writers are handsomely compensated for their value. The majority of our writers are native English speakers. As such, the fluency of language and grammar is impeccable.
What if I don't like the paper?
There is a very low likelihood that you won't like the paper.
Reasons being:
When assigning your order, we match the paper's discipline with the writer's field/specialization. Since all our writers are graduates, we match the paper's subject with the field the writer studied. For instance, if it's a nursing paper, only a nursing graduate and writer will handle it. Furthermore, all our writers have academic writing experience and top-notch research skills.
We have a quality assurance that reviews the paper before it gets to you. As such, we ensure that you get a paper that meets the required standard and will most definitely make the grade.
In the event that you don't like your paper:
The writer will revise the paper up to your pleasing. You have unlimited revisions. You simply need to highlight what specifically you don't like about the paper, and the writer will make the amendments. The paper will be revised until you are satisfied. Revisions are free of charge
We will have a different writer write the paper from scratch.
Last resort, if the above does not work, we will refund your money.
Will the professor find out I didn't write the paper myself?
Not at all. All papers are written from scratch. There is no way your tutor or instructor will realize that you did not write the paper yourself. In fact, we recommend using our assignment help services for consistent results.
What if the paper is plagiarized?
We check all papers for plagiarism before we submit them. We use powerful plagiarism checking software such as SafeAssign, LopesWrite, and Turnitin. We also upload the plagiarism report so that you can review it. We understand that plagiarism is academic suicide. We would not take the risk of submitting plagiarized work and jeopardize your academic journey. Furthermore, we do not sell or use prewritten papers, and each paper is written from scratch.
When will I get my paper?
You determine when you get the paper by setting the deadline when placing the order. All papers are delivered within the deadline. We are well aware that we operate in a time-sensitive industry. As such, we have laid out strategies to ensure that the client receives the paper on time and they never miss the deadline. We understand that papers that are submitted late have some points deducted. We do not want you to miss any points due to late submission. We work on beating deadlines by huge margins in order to ensure that you have ample time to review the paper before you submit it.
Will anyone find out that I used your services?
We have a privacy and confidentiality policy that guides our work. We NEVER share any customer information with third parties. Noone will ever know that you used our assignment help services. It's only between you and us. We are bound by our policies to protect the customer's identity and information. All your information, such as your names, phone number, email, order information, and so on, are protected. We have robust security systems that ensure that your data is protected. Hacking our systems is close to impossible, and it has never happened.
How our Assignment  Help Service Works
You fill all the paper instructions in the order form. Make sure you include all the helpful materials so that our academic writers can deliver the perfect paper. It will also help to eliminate unnecessary revisions.
2.      Pay for the order
Proceed to pay for the paper so that it can be assigned to one of our expert academic writers. The paper subject is matched with the writer's area of specialization.
3.      Track the progress
You communicate with the writer and know about the progress of the paper. The client can ask the writer for drafts of the paper. The client can upload extra material and include additional instructions from the lecturer. Receive a paper.
4.      Download the paper
The paper is sent to your email and uploaded to your personal account. You also get a plagiarism report attached to your paper.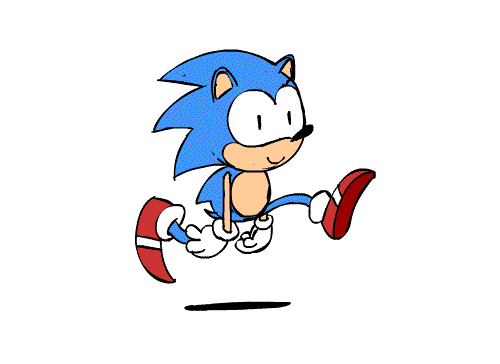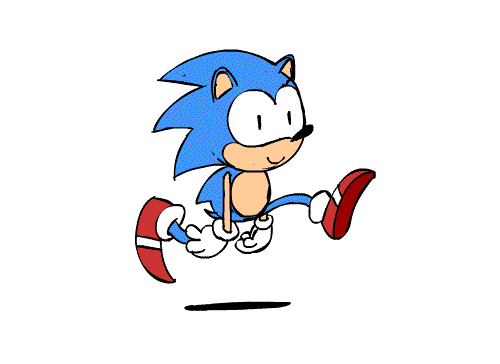 PLACE THIS ORDER OR A SIMILAR ORDER WITH US TODAY AND GET A PERFECT SCORE!!!
---