Chicago Public Schools (CPS) is also referred to as the City of Chicago School District Number 299, for the purposes of funding provisions. In particular, this is the 4th biggest school district in the United States (Chicago Public Schools, 2016). Chicago Public Schools (CPS) is a massive system that consists of primary schools, secondary schools and disability schools restricted to the boundaries of Chicago City. Moreover, this enormous system is the second biggest employer in Chicago. Majority of the schools within the Chicago district, irrespective of what school level it is, have attendance borders confining student admission to within a certain area. A school may possibly choose to enroll students beyond its attendance borders, if there is space in its classrooms or if it has a magnet cluster program (Chicago Public Schools, 2016). In the past school year, Chicago Public Schools' report indicated that its administration included a total of 660 schools. 176 of them were high schools, while the rest, 484 schools, were elementary. From the total number of schools, a whooping 517 were district-run, 11 contract schools, 130 charter schools and the remaining 2 SAFE schools (Chicago Public Schools, 2016).
Governance and Type
ES
HS
Total
District-run
95
Traditional
87
Options
4
4
Specialty
4
4
8
Early Childhood Center
3
3
Charter
60
70
Traditional
60
47
Options
23
23
Contract
2
9
11
Traditional
2
2
4
Options
7
7
SAFE
2
2
Options
2
2
Grand Total
Figure 1: Information about schools in the Chicago Public Schools (CPS)
Chicago Public Schools serves a total of 396,683 students, according to the figures during the 2014-2015-year enrollment. Out of this figure, 16.7% of the total students are English Language Learners (ELLs). The following table and charts gives a description of the student demographics in CPS.
Student Racial Makeup
African-American
39.3%
Asian
3.56%
Asian/Pacific Islander (retired)
0.01%
Hawaiian/Pacific Islander
0.2%
Hispanic
45.6%
Multi-Racial
1.1%
Native American/Alaskan
0.3%
White
9.4%
Not available
0.6%
Figure 2: Student Racial Makeup in Chicago Public Schools
As indicated in the diagram above, majority of the students who make up the CPS are largely African-American and Hispanic. However, the different array in numbers also indicates that there is diversity in its enrollment with students from several different racial backgrounds.
Description of the Chicago Public Schools Program Model
Chicago Public Schools (CPS) uses three main bilingual education models. For starters, there is Transitional Bilingual Educational Program, which is employed where there are 20 or more English Language Learners (ELLs) who have a similar language background and in the similar school. English as a Second Language (ESL) is an imperative element of the day-to-day program of instruction, right from the initial day of enrollment. Nonetheless, the first language of the student is employed as the medium of communication and teaching to link educational success in the core curriculum of Chicago Public Schools. In the course of the first and second years of participation, the student is anticipated to meet the State and Chicago Academic Standards, which encompass ESL at grade level. At the start of the second year, a number of subjects in the core curriculum are introduced in English by making use of sheltered English approaches. The time period that is employed for instruction in the native language and English language in this particular model is dependent on the length of the student in the Transitional Bilingual Education Program.
Secondly, there is the Transitional Program of Instruction. This particular model is employed in schools where there are nineteen or less English Language Learners of a similar language. These students receive structured English teaching from a teacher who has been granted English as a Second Language (ESL) authorization from the State of Illinois. These classes that are undertaken on a day-to-day basis are part of a pull-out program. Students emanating from dissimilar language groups are also permitted to take part together in the same ESL class, in accordance to their age as well as their level of English language. At whatever time possible, the first language of the students is used for explanation and interpretation in the classroom when helpers or volunteers who speak the languages of the students are available (Chicago Public Schools, 2016).
The third model is the Dual Language Immersion Model. This is a noncompulsory or voluntary education program where students participate for at least four to six years. In particular, students who are English-speaking are teamed up with students whose first language is the other targeted language of the school. In the Dual Language Immersion Model, there are separate distinctive times for each of the languages to be employed as the medium of teaching of the core curriculum. The students are anticipated to make some academic advancement in meeting the State and Chicago Academic Standards and Frameworks, which include ESL, similar to all the other students. At the same time, all of the students are anticipated to cultivate fluency and literacy that is age fitting in both English as well as the other language that is offered at the school. The students who are in this particular bilingual program less than 3 years in the Chicago Public Schools are exempted from undertaking the Iowa Test of Basic Skills (ITBS). Nevertheless, in the course of their third year of obtaining bilingual services, these students are obliged to take the ITBS. The scores attained from this test are employed to ascertain if they are to be withdrawn from the bilingual program or not. However, the scores are not employed as a benchmark for elevation or preservation. Subsequent to year four of attaining bilingual services, these ITBS scores are employed as part of the principles to make a determination for retention or promotion in the benchmark grades 6 and 8. At this point, the students who have not been in a bilingual program in Chicago Public Schools in the past three years are exempted from undertaking the ITBS. Instead, these students are expected to undertake the Illinois Measure Academic Goals in English (IMAGE) (Gomez, 2008).
Part II
This section discusses the pros and cons of the program model for Chicago Public Schools (CPS) based on research and knowledge of Second Language Acquisition (SLA) theories and program models. This will be undertaken in the following key aspects:
Program goals and language outcomes
The goals of the Dual Language Education Program include developing high levels of proficiency in the two different languages. The other objective is to perform at or beyond grade level in all of the academic areas on both of the languages. There is also the goal of demonstrating constructive cross-cultural behaviors as well as attitudes (Chicago Public Schools, 2016). According to an interview conducted with Alina Rodriquez, one of the tutors, there are benefits and pros with regard to the goals of the program. In particular, in the long run, the students end up becoming completely bilingual and completely biliterate. Mrs. Rodriguez was keen to point out that subsequent to students participating in the CPS dual language program, they generally end up having greater and better performances academically in comparison to students who are monolingual. One of the aspects that enables this, is that the skill development of the students normally varies in any language. The benefits of the program include the provision of a learning environment and setting that cultivates and develops bilingualism, biliteracy and cultural understanding amidst English Language Learners and native English speakers. In addition, the program offers distinctive prospects for students who are involved to develop two languages. In addition, the CPS language program model offers its participating students a way in which they can attain the State Seal of Biliteracy once they pass the tests and graduate (Chicago Public Schools, 2016). By participating in the CPS language program, the students are taught how to directly transfer their thinking through the dual language. In the end, this goes in tandem with the long-term objective of the program, which is to ensure that the students are proficient in both languages (De Jong, 2011).
Identification and reclassification of participants in the program
According to Chicago Public schools (2016) and Gomez (2008), the CPS offers the students and participants in the program up to a period of five years to finish the bilingual program. Once the students finish their third years, they are expected to undertake a standardized examination. Passing this examination by scoring at grade level, the students are exited out of the program. However, if the student fails to pass this standardized examination, he or she is offered extra services and also handed two more additional years in the bilingual program. The main advantage towards this aspect of the CPS language program is that it continues to maintain high expectations. In particular, the program does not employ limited proficiency in English as a justification for lowering the standards set. This therefore sets an optimal learning setting for bilingual learners in the schools within the city of Chicago (De Jong, 2011).
The way to assess the effectiveness of the program and Quality of program implementation
According to De Jong (2011), at the program level, the quality of program execution or enactment plays a vital and significant role. Despite the fact that the selection of the program model is a significant step in organizing a bilingual curriculum, its effectiveness is directly related to the quality of the actual practices that take place at each grade level. The Chicago Public School Program model can be considered to be one that is effective in a number of fronts. For starters, the program has a highly competent and capable staff proficient in the languages of instruction. The staff is also knowledgeable about bilingualism, second language acquisition (SLA), and their inferences for teaching (De Jong, 2011; Garcia and Baker, 2007). For instance, in the Transitional Program of Instruction, the students receive structured instruction and education from a teacher who has been granted English as a Second Language (ESL) authorization from the State of Illinois. This approval indicates that the staff is competent and knowledgeable (Chicago Public Schools, 2016).
Another element is that the CPS language program model has clear articulation. Basically, within the program, the curricular expectations for every grade level as well as expectations of language use for both of the languages are made explicit (De Jong, 2011). For instance, with regard to the Transitional Bilingual Educational Program, during the first and second years of partaking, the student is expected to meet not only Chicago, but also State Academic Standards, which incorporate ESL at grade level. On the other hand, in the Dual Language Immersion Model, students are expected to make some academic advancement in meeting the State and Chicago Academic Standards and Frameworks, which include ESL, similar to all the other students (Gomez, 2008). In addition, the Iowa Test of Basic Skills (ITBS) is expected to be undertaken by students who have been in the program for three years and is included in the general scores, which determine promotion (Gomez, 2008).
Another element that makes the CPS language program model to be deemed effective is the collaboration that exists amongst teachers not only within but also across languages. For instance, in the Transitional Program of Instruction, the first language instructors work in tandem with the English-speaking teachers to provide clarification and explanation when required. In addition, through voluntary, in the Dual Language Immersion Model, the English-instructing teachers are teamed up with teachers whose language of instruction is that which is targeted by the school (Gomez, 2008). Lastly, the program is deemed effective as the CPS has adequate material and resources, such as textbooks in both languages, to implement the program (De Jong, 2011).
Taking into consideration the racial composition aforementioned, the CPS language program model takes into consideration the different aspects of linguistic and cultural diversity. This is an important element in having and implementing an effective program (Samway and McKeon, 2007). The students and language instructions being encompassed in the CPS takes into consideration diversity into their system, with students emanating from different racial backgrounds and areas. In addition, by having enrollment restrictions, the CPS program perceives both benefits and downsides. For starters, it establishes a sense of community, not only within the school, but also within the home and the community at large. However, the downside to it is that it places a limitation towards students who are fervently eager to join the school that they desire simply because of their location and position within the city of Chicago.
An interview was conducted with one of the teachers in a district-run elementary school. Mr. Steve Birch was keen to point out that the CPS is a massive school system that has several dissimilar ethnic neighborhoods and dissimilar bilingual education programs. He considers the CPS program to be adequate and effective in its implementation, for the reason that it plays a significant role in the Chicago communities, as it provides the pot in which the cultures melt. Taking into consideration the diversity in the students within CPS, Birch asserted that "CPS program advocates for the active role of the over 600 schools to build a civil society that is healthy, in that, it is devoid of discrimination, prejudice or racism" (Garcia and Baker, 2007).
Part III
Taking into consideration the elements aforementioned and discussed above, there are a number of recommendations proposed for the improvement and enhancement of the CPS language program model. One of the recommendations for the CPS language program model is that the language policy should openly state the manner in which instructional time is apportioned and split by language. In addition, it ought to also demonstrate the efforts and determinations made by the schools to provide on the minimum 50% of instructional time in the partner or native language. This is largely recommended for the reason that within this aspect, there is the provision of room for variation in the way language is distributed in different grade levels. In addition, such information ought to be conveyed to the different families. They ought to understand that withdrawing or exiting from the program, before the five-year period, or undertaking the standardized test, implies that there is no assurance for proficiency (Diez and Carp, 2013).
The No Child Left Behind (NCLB) Act, together with more contemporary state laws permits the development of alternative and substitute measures of attainment for the students whose performance is hard to evaluate and appraise using standards and conventional methods. It is recommended that CPS ought to make a request for this remedy from the state, and partner up with the Department of Education to come up with alternative measures of achievement for Limited English Proficient Students. Some of these adjustments can include examining and setting tests for academic content in L1 or even making use of different testing programs for the evaluation of mathematics and science curricular content. This will enable CPS to measure the accurate degree of the knowledge learnt by Limited English Proficient students with low English proficiency (Uriarte et al., 2011).
In accordance to Jeffrey (2012), statistics indicate that 79% of students in the 8th grade in the Chicago Public Schools are not grade-level proficient in reading, and more so 80% of these students are not grade-level proficient in mathematics. The implication of this is that CPS needs to come up with greater and more effective programs that have greater resources and course materials in terms of books. In addition, they ought to employ current and most recent approaches to teaching, which build on the native and second language resources. It is deemed that the main reason why these students are not proficient in English is largely for the reason that they know more of their native languages. Therefore, it is imperative to implement a core curriculum that mirrors and build upon the cultural experiences of the students. More so, CPS ought to employ instructional practices that are culturally and linguistically responsive (De Jong, 2011).
References
Chicago Public Schools. (2016). CPS Stats and Facts. Retrieved 22 February 2016 from: http://www.cps.edu/About_CPS/At-a-glance/Pages/Stats_and_facts.aspx
Chicago Public Schools. (2016). Language and Cultural Education. Retrieved 22 February 2016 from: http://cps.edu/Pages/DualLanguagePrograms.aspx#
DeJong, E. (2011). Foundations for Multilingualism in Education: from Principle to Practices. Caslon Publishing ISBN: 978-1-9340000-06-9.
Diez, V., & Karp, F. (2013). Two-Way Bilingual Education in Boston Public Schools: Required Features, Guidelines and Recommendations.
Garcia, O., Baker, C. (2007). Bilingual Education: An Introductory Reader. Toronto: Multilingual Matters Ltd.
Gomez, S. (2008). Case Study in a School with High Numbers of Bilingual Students. ProQuest LLC.
Jeffrey, T. P. (2012). U.S. Department of Education: 79% of Chicago 8th Graders Not Proficient in Reading. cnsnews. Retrieved 22 February 2016 from:http://cnsnews.com/news/article/us-department-education-79-chicago-8th-graders-not-proficient-reading
Samway, K and McKeon D. (2007). Myths and Realities: Best Practices for Language Minority Students. Heinemann. ISBN 13: 9780325009896.
Uriarte, M., Karp, F., Gagnon, L., Tung, R., Rustan, S., Chen, J., … & Stazesky, P. (2011). Improving Educational Outcomes of English Language Learners in Schools and Programs in Boston Public Schools. Center for Collaborative Education.
---
Are you busy and do not have time to handle your assignment? Are you scared that your paper will not make the grade? Do you have responsibilities that may hinder you from turning in your assignment on time? Are you tired and can barely handle your assignment? Are your grades inconsistent?
Whichever your reason is, it is valid! You can get professional academic help from our service at affordable rates. We have a team of professional academic writers who can handle all your assignments.
Plagiarism free papers
Timely delivery
Any deadline
Skilled, Experienced Native English Writers
Subject-relevant academic writer
Adherence to paper instructions
Ability to tackle bulk assignments
Reasonable prices
24/7 Customer Support
Get superb grades consistently
Online Academic Help With Different Subjects
Literature
Students barely have time to read. We got you! Have your literature essay or book review written without having the hassle of reading the book. You can get your literature paper custom-written for you by our literature specialists.
Finance
Do you struggle with finance? No need to torture yourself if finance is not your cup of tea. You can order your finance paper from our academic writing service and get 100% original work from competent finance experts.
Computer science
Computer science is a tough subject. Fortunately, our computer science experts are up to the match. No need to stress and have sleepless nights. Our academic writers will tackle all your computer science assignments and deliver them on time. Let us handle all your python, java, ruby, JavaScript, php , C+ assignments!
Psychology
While psychology may be an interesting subject, you may lack sufficient time to handle your assignments. Don't despair; by using our academic writing service, you can be assured of perfect grades. Moreover, your grades will be consistent.
Engineering
Engineering is quite a demanding subject. Students face a lot of pressure and barely have enough time to do what they love to do. Our academic writing service got you covered! Our engineering specialists follow the paper instructions and ensure timely delivery of the paper.
Nursing
In the nursing course, you may have difficulties with literature reviews, annotated bibliographies, critical essays, and other assignments. Our nursing assignment writers will offer you professional nursing paper help at low prices.
Sociology
Truth be told, sociology papers can be quite exhausting. Our academic writing service relieves you of fatigue, pressure, and stress. You can relax and have peace of mind as our academic writers handle your sociology assignment.
Business
We take pride in having some of the best business writers in the industry. Our business writers have a lot of experience in the field. They are reliable, and you can be assured of a high-grade paper. They are able to handle business papers of any subject, length, deadline, and difficulty!
Statistics
We boast of having some of the most experienced statistics experts in the industry. Our statistics experts have diverse skills, expertise, and knowledge to handle any kind of assignment. They have access to all kinds of software to get your assignment done.
Law
Writing a law essay may prove to be an insurmountable obstacle, especially when you need to know the peculiarities of the legislative framework. Take advantage of our top-notch law specialists and get superb grades and 100% satisfaction.
What discipline/subjects do you deal in?
We have highlighted some of the most popular subjects we handle above. Those are just a tip of the iceberg. We deal in all academic disciplines since our writers are as diverse. They have been drawn from across all disciplines, and orders are assigned to those writers believed to be the best in the field. In a nutshell, there is no task we cannot handle; all you need to do is place your order with us. As long as your instructions are clear, just trust we shall deliver irrespective of the discipline.
Are your writers competent enough to handle my paper?
Our essay writers are graduates with bachelor's, masters, Ph.D., and doctorate degrees in various subjects. The minimum requirement to be an essay writer with our essay writing service is to have a college degree. All our academic writers have a minimum of two years of academic writing. We have a stringent recruitment process to ensure that we get only the most competent essay writers in the industry. We also ensure that the writers are handsomely compensated for their value. The majority of our writers are native English speakers. As such, the fluency of language and grammar is impeccable.
What if I don't like the paper?
There is a very low likelihood that you won't like the paper.
Reasons being:
When assigning your order, we match the paper's discipline with the writer's field/specialization. Since all our writers are graduates, we match the paper's subject with the field the writer studied. For instance, if it's a nursing paper, only a nursing graduate and writer will handle it. Furthermore, all our writers have academic writing experience and top-notch research skills.
We have a quality assurance that reviews the paper before it gets to you. As such, we ensure that you get a paper that meets the required standard and will most definitely make the grade.
In the event that you don't like your paper:
The writer will revise the paper up to your pleasing. You have unlimited revisions. You simply need to highlight what specifically you don't like about the paper, and the writer will make the amendments. The paper will be revised until you are satisfied. Revisions are free of charge
We will have a different writer write the paper from scratch.
Last resort, if the above does not work, we will refund your money.
Will the professor find out I didn't write the paper myself?
Not at all. All papers are written from scratch. There is no way your tutor or instructor will realize that you did not write the paper yourself. In fact, we recommend using our assignment help services for consistent results.
What if the paper is plagiarized?
We check all papers for plagiarism before we submit them. We use powerful plagiarism checking software such as SafeAssign, LopesWrite, and Turnitin. We also upload the plagiarism report so that you can review it. We understand that plagiarism is academic suicide. We would not take the risk of submitting plagiarized work and jeopardize your academic journey. Furthermore, we do not sell or use prewritten papers, and each paper is written from scratch.
When will I get my paper?
You determine when you get the paper by setting the deadline when placing the order. All papers are delivered within the deadline. We are well aware that we operate in a time-sensitive industry. As such, we have laid out strategies to ensure that the client receives the paper on time and they never miss the deadline. We understand that papers that are submitted late have some points deducted. We do not want you to miss any points due to late submission. We work on beating deadlines by huge margins in order to ensure that you have ample time to review the paper before you submit it.
Will anyone find out that I used your services?
We have a privacy and confidentiality policy that guides our work. We NEVER share any customer information with third parties. Noone will ever know that you used our assignment help services. It's only between you and us. We are bound by our policies to protect the customer's identity and information. All your information, such as your names, phone number, email, order information, and so on, are protected. We have robust security systems that ensure that your data is protected. Hacking our systems is close to impossible, and it has never happened.
How our Assignment  Help Service Works
You fill all the paper instructions in the order form. Make sure you include all the helpful materials so that our academic writers can deliver the perfect paper. It will also help to eliminate unnecessary revisions.
2.      Pay for the order
Proceed to pay for the paper so that it can be assigned to one of our expert academic writers. The paper subject is matched with the writer's area of specialization.
3.      Track the progress
You communicate with the writer and know about the progress of the paper. The client can ask the writer for drafts of the paper. The client can upload extra material and include additional instructions from the lecturer. Receive a paper.
4.      Download the paper
The paper is sent to your email and uploaded to your personal account. You also get a plagiarism report attached to your paper.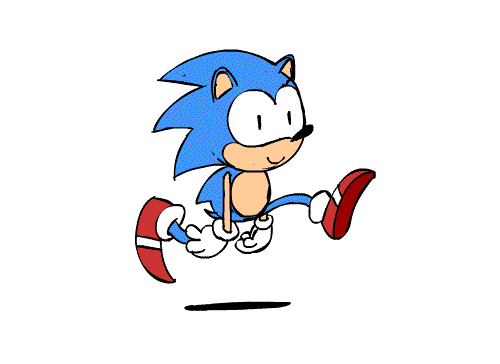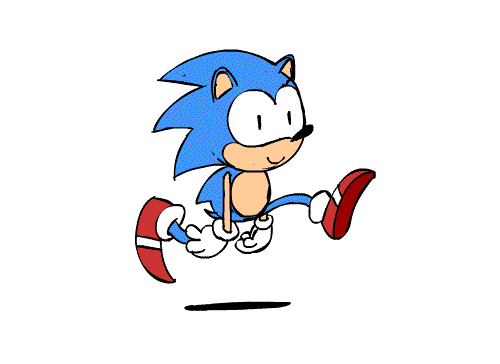 PLACE THIS ORDER OR A SIMILAR ORDER WITH US TODAY AND GET A PERFECT SCORE!!!
---