If left unregulated, societal occurrences can culminate in chaotic conditions that can then have far reaching implications on the holistic wellbeing of humans. In some instances, the respective conditions discriminate certain segments of the population and prevent them from benefiting from the social goods. For this reason, it is imperatively important to establish, implement and enforce laws that can be used for countering any negative implications that stem from human interactions and relative conflicts. One of the laws that have been instrumental in enhancing equity in the educational sphere pertains to the Title IX. At this point, it can not be disputed that education is complex and all facets are important for enhancing growth and development. As such, all individuals need to be given an equal chance to benefit optimally from the resources that are provided by this social good. It is against this background that this paper explores the Title IX federal law. In detail, it explores what the law is, gives an explanation of why it was created, discusses its foreseen as well as unforeseen impacts, evaluates its benefits and shortcomings and finally offers recommendations that can be useful for overcoming the difficulties associated with working with the law.
The origin of Title IX lies in the Presidential executive order of 1965 that prohibited the federal contractors from discriminating on the basis of religion, race, national origin or color during employment. It was effected in 1972 and it prohibited sex discrimination in learning institutions. It states that no individual of the United States shall be denied a right to participate in education or denied any benefits under the educational programs or any other given activity that receives federal financial assistance on the basis of their sex status. An amendment that was undertaken in 1987 expanded the concept of activity or program to encompass the entire operations in any learning institution, government institution or private employment that receives or benefits from federal funds.
The law also forbids sex discrimination in services provided in all institution of higher learning. It also forbids discrimination in distinct academic programs that are offered by institutions of higher education (Suggs 52).  The respective services and programs and wide and varies and range from financial aid within the institution, admissions, housing, academic advising, athletics, recreational services, health services, and institutional residential life programs to grading, discipline, registrar's office, counseling services and classroom assignments. In his research, Shelton indicates that the act also forbids sexual discrimination during selection, employment or recruitment under any given university program as well as activity that benefits in any way from the federal finances (Shelton 6).
Essentially, the law was created to address incidences of sexual discrimination in the learning institutions and give all genders a chance to benefit equally from the resources that were provided by the government. Apparently, sexual discrimination was having adverse impacts on the holistic welfare of the female students. It was not only affecting their academics negatively but it was also impacting on their confidence and preventing them from participating actively in important educational programs. Moreover, this situation was having lasting impacts on the economic and social wellbeing of the female students. The purpose of this law was to counter the scenario by ensuring equal access to vital educational resources by both genders.
Notably, the law had diverse foreseen as well as unforeseen impacts on the educational systems. Generally, it is widely agreed that it gave girls as well as women new opportunities in the athletic fields and classrooms. To begin with, women were allowed to pursue course such as law that were initially considered to be masculine. In his research, Denise indicates that in 1972, a significant seven percent of law degrees were awarded to women (Denise 65). This has risen to close to 47% by 2001. This was also experienced in the medical field where women prominence has increased significantly.
One of the common unforeseen impacts pertains to increased participation of women in athletics. Statistical ascertains that women and girls in college and high school are increasingly participating in sports and athletics. Before the implementation of this law, the preceding fields were confined to the male segment of the population. The respective spots and athletics that women currently participate in include basketball, soccer, Volleyball, softball and cross-country. Currently, women have had significant achievements in sports and athletics. This is attributable o their increased access to sports facilities, quality coaching, athletics scholarships and competition.
Nonetheless, Brake argues that interpretation of this law has culminated in dismantling of the men's programs (Brake 77). This is irrespective of the fact that men still participate in the respective sports actively. In particular, the rules of the games have been bent to accommodate the varied needs of women. For instance, although there is an increased interest of women in sports such as wrestling, the scores that define the quality of the games have decreased significantly. In addition, the men have increasingly dropped such sports for lack of interest in them. Sports such as swimming, outdoor track, tennis, indoor track, golf and cross country have equally been adversely affected by the current trend. In general, this has negatively impacted on the ability of the men to participate freely in the programs that they used to enjoy. Thus although the law benefited women, it disadvantaged the men who originally enjoyed the games.
Certainly, the law has diverse benefits to the women folk and the society in general. To begin with, it has given women a chance to pursue academic fields that were otherwise confined to the male segment of the society. These include sciences such as medicine as well as mathematics. At this point, it is worth appreciating that just like the men, some women had great competencies in the preceding academic fields. The discriminative nature of education programs prior to the implementation of Title IX made it difficult for such individuals to effectively explore their potential in this regard. By providing them with these desirable opportunities, the law succeeded in giving them a chance to maximize their potential. The inherent satisfaction and fulfillment according to Carpenter and Acosta improves the quality of performance (Carpenter and Acosta 81).
The society also benefited significantly from this positive implication of the law. In particular, it was able to tap from the talent and capacities that were previously unrecognized. Statistical evidence indicates that women currently constitute a significant 47% of the doctoral medical degrees awarded on a global scale. Their professional input in the medical sphere as nurses and doctors can not be overstated. It improves the quality of services provided by the individuals and enhances accessibility of he population to the respective services. Before they were accorded an opportunity to pursue the scientific field, they contributed minimally to the respective scientific fields. In general, their talents, knowledge and skills in the scientific field have played an instrumental role in enhancing the quality of life of the population at large.
The law has also improved the confidence of the women and girls significantly. From a psychological point of view, a mere passage of this law indicated that the society had confidence in the ability of women and girls to perform well in all education programs. This boosted the confidence of the women to pursue fields that were initially confined to the men. Relative provisions provided a supportive environment for the women to explore their abilities in academics and sports. The respective confidence according to Brake can be attributed to the exponential performance that women have exhibited since the implementation and enforcement of the law (Brake 66). Regardless of the fact that their numbers in the respective fields main lower than those of men, statistical evidence shows that these have risen through time.
Emergent research shows that self confidence is a key determinant for career considerations. Put differently, confidence greatly influences the career path that an individual decides to follow. Instilling self confidence in the women has been important in enabling them to overcome the diverse systemic challenges that the society presents to them (Shelton 7). Arguably, the society discriminated them based on color, gender and religious too. The discrimination in this regard was greatly inclined in the culture of the society. Thus irrespective of the fact that the practices were legally forbidden, they could not be eliminated altogether from the practices because of the inherent cultural orientation. Thus the confidence that this law gave the female population cushioned them against the systemic challenges that would have otherwise impacted negatively on their holistic quality of life.
Then, this law was beneficial in the sense that increased the career opportunities for women to pursue in related fields. Besides science and medicine, women found career opportunities in fields such as administration and psychology. This improved their competitiveness and gave them an opportunity to explore various careers like their male counterparts. In his study, Blumenthal indicates that besides attaining quality education in certain fields, women were exposed to diverse employment opportunities (Blumenthal 36). Increasingly, this improved their economic status and empowered them to explore other facets of the society apart from education. Certainly, economic empowerment enabled them to improve their social status as well as performance.
Besides the beneficial effects of the law, it also had negative effects that undermine its ability to benefit all segments of the population equally. To begin with, the systemic factors that were not addressed by the law have undermined its effective implementation as well as enforcement. In this regard, Carpenter and Acosta posit that the law needs to place more emphasis on combating stereotyping and issues related to socialization. Studies indicate that currently, teachers and instructors give the male students more praise, criticism as well as remediation. They tend to be more satisfied with the responses that are given by boys than those that are given by girls. Parents and teachers also tend to give boys more consideration and encouragement than they give the girls. Although these micro differences are insignificant, they have a powerful impact on the entire welfare of the girl students.
The law did not also put in place relevant policies that would ensure effective implementation and enforcement. For this reason, evidence indicates that women still lag behind with regards to participation in sports, resource allocation and coaching. In their research, Carpenter and Acosta indicate that the girls in high school are not given sufficient opportunities to participate in sports (Carpenter and Acosta 54). Some schools have gone to the extent of eliminating any female teams instead of working relentlessly to enhance participation. Also, the resources that women are given are much lower than those of their male counterparts. Further, relative benefits such as publicity, facilities and coaching are limited. They are also inconsistencies with respect to allocation of coaching jobs to women. Reportedly, positions of head coaches are in most instances given to men as compared to women.
Another weakness of this law pertains to its failure to address the needs of disabled women, women of color and trans-gendered and lesbian women. Notably, these have diverse and greater challenges to overcome before they can be on the same level than their fellow women and men without these challenges. They face double jeopardy because of being discriminated against because of their sexual orientation, gender or race. In both athletics an employment, disabled women have limited opportunities and need to strain in order to exploit their potential. For instance, the relevant sports bodies provided limited opportunities for competitions of the disabled. The disabled women are not given equal opportunities as their male counterparts either.
According to recent research, lesbian women experience greater challenges during participation in athletics (Brake 66). They are exposed to name calling, taunting and in some instances physical abuse by their team mates. Further, their property is in some cases vandalized and stolen for lack of their conformity to universal sexual orientation. In extreme cases, the lesbian athletes are kicked out their teams. In general, the hostile environment that they are exposed to makes it difficult for them to participate actively in sports.
Certainly, distinct measures need to be undertaken to counter the scenario in order to enhance the effectiveness of the law. The preceding solutions or recommendations can go a long way in overcoming the difficulties that have been presented to those who work with this law. To begin with, the government needs to formulate, implement and enforce relevant policies that would monitor relative practices and ensure that they are in line with the provisions of the law. These would go along way in ensuring that the law is implemented fully and in accordance with the established stipulations. Full implementation and enforcement of the law would also be useful in curbing the incidences of discrimination that face the women of color and lesbians. In this regard, the law should be amended to including the emergent needs of these special populations.
Further, relevant officials need to fight more for a stronger enforcement of the law in academic, employment and athletic areas. As it has come out form the study, enforcement is minimal and the legal provisions are not upheld by the society. Its enforcement has been limited by poor monitoring. Cultural perceptions that are related to gender stereotyping have also been critical in perpetuating the current state of affairs. In this regard, important and sustainable measures such as awareness building and education need to be employed. These according to The US Department of Education would be important in changing the attitudes and perceptions of the populations (The US Department of Education 54). The cumulative outcome would definitely be more rewarding and yield more optimal results as compared to when other approaches are employed.
Further, the congress should focus on passing the High School Sports Information Collection act as well as the High School Athletics Accountability Act. These would need the high schools to provide data regarding gender status in their instituions. Respective bills also require the institutions to account for the resources that are provided for use by the federal government. In particular, they would be required to account for the expenditures and budgets related to participation in sports and academics by both genders. The data would be used by the parents, students and the institutions themselves to evaluate the aspects of equity and determine whether their academic and athletic programs are reflective of the important law.
The Office of the Civil Rights needs to withdraw the clarification that was made in 2005 and affirm the policy standards that were proposed in 1996. These cite surveys to be one of the innumerable measures hat schools could use to determine whether their approaches were satisfying the diverse interests of the female students. In addition, The Office of The Civil Rights needs to undertake public education campaigns in a bid to inform the schools, parents and students regarding their rights as well as responsibilities hat are provided for by Title IX. In addition, this institutions need to reinforce compliance to the Title IX by establishing proactive compliance reviews of all educational instituions. This would be instrumental in ensuring that all learning institutions adhere strictly to the Title IX provisions.
Furthermore, during issuance of findings of complaint and relative responses, the institution should put in place vigilant efforts o ensure that the learning institutions comply and implement the identified improvement plans. Relevant parties should also make efforts to address the 'arms race' in institutions of higher learning. Seemingly, this has encouraged devotion of a significant percentage of the budgets to men's sports such as football and baseball. If these resources are brought under control, more money and opportunities for women participation would be freed.
In sum, Title IX law was aimed at addressing inequality and discrimination in the education sector. Its provisions require relevant parties to treat individuals of all genders equally.  It prohibits sexual discrimination of any individual and relative exclusion from an academic program or activity. The law had diverse impacts on women involvement in academics, athletics and employment. Statistical evidence indicates that women increasingly studies medical and scientific courses. Furthermore, women increasingly enrolled in law programs that ere initially considered to be 'masculine'.
In addition, their participation in sports and athletics improved significantly. However, the participation of men in sports and athletics reportedly decreased. The strengths of the law are that it enhanced the confidence of the women. In addition, it improved the employment opportunities for women and enhanced their economic wellbeing. The weaknesses are that it does not factor in the needs of the disabled, trans-gender and lesbians. To counter the shortcomings, relevant parties need to ensure implementation and enforcement. In addition, relative policies should be established to aid in monitoring implementation.
Works Cited
Brake, Deborah. Getting in the Game: Title IX and the Women's Sports Revolution. New York: University Press, 2010. Print.
Blumenthal Karen. Let Me Play: The Story of Title IX, the Law that changed the Future of Girls in America. USA: Atheneum Books for Young Readers, 2005. Print.
Carpenter, Linda and Acosta Vivian. Title IX Champaign. USA: Human Kinetics, 2005. Print.
Denise DeHass. Gender Equity Report, 2003-2004. Indianapolis: National Collegiate Athletics Association, 2006. Print.
Shelton Donald. Equally Bad is not Good: Allowing Title IX compliance. University of Michigan Journal of Law Reform, 34.1 (2001):  4-9. Print.
Suggs, Welsh. A Place on the Team. Princeton, NJ: Princeton University Press, 2005. Print.
US Department of Education. Title, IX: 25 Years of Progress. Washington DC: Office of Educational research and Improvement, 1997. Print.
---
Are you busy and do not have time to handle your assignment? Are you scared that your paper will not make the grade? Do you have responsibilities that may hinder you from turning in your assignment on time? Are you tired and can barely handle your assignment? Are your grades inconsistent?
Whichever your reason is, it is valid! You can get professional academic help from our service at affordable rates. We have a team of professional academic writers who can handle all your assignments.
Plagiarism free papers
Timely delivery
Any deadline
Skilled, Experienced Native English Writers
Subject-relevant academic writer
Adherence to paper instructions
Ability to tackle bulk assignments
Reasonable prices
24/7 Customer Support
Get superb grades consistently
Online Academic Help With Different Subjects
Literature
Students barely have time to read. We got you! Have your literature essay or book review written without having the hassle of reading the book. You can get your literature paper custom-written for you by our literature specialists.
Finance
Do you struggle with finance? No need to torture yourself if finance is not your cup of tea. You can order your finance paper from our academic writing service and get 100% original work from competent finance experts.
Computer science
Computer science is a tough subject. Fortunately, our computer science experts are up to the match. No need to stress and have sleepless nights. Our academic writers will tackle all your computer science assignments and deliver them on time. Let us handle all your python, java, ruby, JavaScript, php , C+ assignments!
Psychology
While psychology may be an interesting subject, you may lack sufficient time to handle your assignments. Don't despair; by using our academic writing service, you can be assured of perfect grades. Moreover, your grades will be consistent.
Engineering
Engineering is quite a demanding subject. Students face a lot of pressure and barely have enough time to do what they love to do. Our academic writing service got you covered! Our engineering specialists follow the paper instructions and ensure timely delivery of the paper.
Nursing
In the nursing course, you may have difficulties with literature reviews, annotated bibliographies, critical essays, and other assignments. Our nursing assignment writers will offer you professional nursing paper help at low prices.
Sociology
Truth be told, sociology papers can be quite exhausting. Our academic writing service relieves you of fatigue, pressure, and stress. You can relax and have peace of mind as our academic writers handle your sociology assignment.
Business
We take pride in having some of the best business writers in the industry. Our business writers have a lot of experience in the field. They are reliable, and you can be assured of a high-grade paper. They are able to handle business papers of any subject, length, deadline, and difficulty!
Statistics
We boast of having some of the most experienced statistics experts in the industry. Our statistics experts have diverse skills, expertise, and knowledge to handle any kind of assignment. They have access to all kinds of software to get your assignment done.
Law
Writing a law essay may prove to be an insurmountable obstacle, especially when you need to know the peculiarities of the legislative framework. Take advantage of our top-notch law specialists and get superb grades and 100% satisfaction.
What discipline/subjects do you deal in?
We have highlighted some of the most popular subjects we handle above. Those are just a tip of the iceberg. We deal in all academic disciplines since our writers are as diverse. They have been drawn from across all disciplines, and orders are assigned to those writers believed to be the best in the field. In a nutshell, there is no task we cannot handle; all you need to do is place your order with us. As long as your instructions are clear, just trust we shall deliver irrespective of the discipline.
Are your writers competent enough to handle my paper?
Our essay writers are graduates with bachelor's, masters, Ph.D., and doctorate degrees in various subjects. The minimum requirement to be an essay writer with our essay writing service is to have a college degree. All our academic writers have a minimum of two years of academic writing. We have a stringent recruitment process to ensure that we get only the most competent essay writers in the industry. We also ensure that the writers are handsomely compensated for their value. The majority of our writers are native English speakers. As such, the fluency of language and grammar is impeccable.
What if I don't like the paper?
There is a very low likelihood that you won't like the paper.
Reasons being:
When assigning your order, we match the paper's discipline with the writer's field/specialization. Since all our writers are graduates, we match the paper's subject with the field the writer studied. For instance, if it's a nursing paper, only a nursing graduate and writer will handle it. Furthermore, all our writers have academic writing experience and top-notch research skills.
We have a quality assurance that reviews the paper before it gets to you. As such, we ensure that you get a paper that meets the required standard and will most definitely make the grade.
In the event that you don't like your paper:
The writer will revise the paper up to your pleasing. You have unlimited revisions. You simply need to highlight what specifically you don't like about the paper, and the writer will make the amendments. The paper will be revised until you are satisfied. Revisions are free of charge
We will have a different writer write the paper from scratch.
Last resort, if the above does not work, we will refund your money.
Will the professor find out I didn't write the paper myself?
Not at all. All papers are written from scratch. There is no way your tutor or instructor will realize that you did not write the paper yourself. In fact, we recommend using our assignment help services for consistent results.
What if the paper is plagiarized?
We check all papers for plagiarism before we submit them. We use powerful plagiarism checking software such as SafeAssign, LopesWrite, and Turnitin. We also upload the plagiarism report so that you can review it. We understand that plagiarism is academic suicide. We would not take the risk of submitting plagiarized work and jeopardize your academic journey. Furthermore, we do not sell or use prewritten papers, and each paper is written from scratch.
When will I get my paper?
You determine when you get the paper by setting the deadline when placing the order. All papers are delivered within the deadline. We are well aware that we operate in a time-sensitive industry. As such, we have laid out strategies to ensure that the client receives the paper on time and they never miss the deadline. We understand that papers that are submitted late have some points deducted. We do not want you to miss any points due to late submission. We work on beating deadlines by huge margins in order to ensure that you have ample time to review the paper before you submit it.
Will anyone find out that I used your services?
We have a privacy and confidentiality policy that guides our work. We NEVER share any customer information with third parties. Noone will ever know that you used our assignment help services. It's only between you and us. We are bound by our policies to protect the customer's identity and information. All your information, such as your names, phone number, email, order information, and so on, are protected. We have robust security systems that ensure that your data is protected. Hacking our systems is close to impossible, and it has never happened.
How our Assignment  Help Service Works
You fill all the paper instructions in the order form. Make sure you include all the helpful materials so that our academic writers can deliver the perfect paper. It will also help to eliminate unnecessary revisions.
2.      Pay for the order
Proceed to pay for the paper so that it can be assigned to one of our expert academic writers. The paper subject is matched with the writer's area of specialization.
3.      Track the progress
You communicate with the writer and know about the progress of the paper. The client can ask the writer for drafts of the paper. The client can upload extra material and include additional instructions from the lecturer. Receive a paper.
4.      Download the paper
The paper is sent to your email and uploaded to your personal account. You also get a plagiarism report attached to your paper.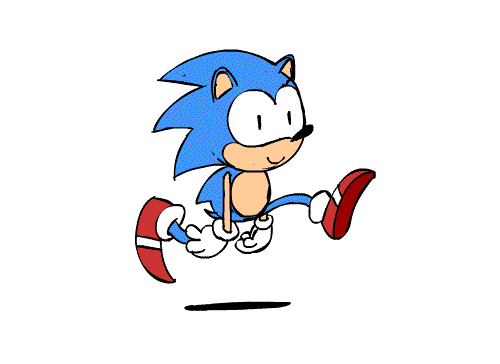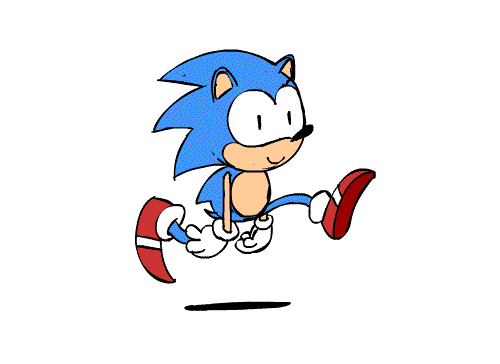 PLACE THIS ORDER OR A SIMILAR ORDER WITH US TODAY AND GET A PERFECT SCORE!!!
---