International Business
Report on the revolutionary high technology product and entering the market of INDIA
This report will concisely present the advantages and disadvantages of expanding on the Indian market. This expansion is analyzed on three different levels: either manufacture at home and export from Australia or establish a licensing agreement with a high technology firm in India to manufacture and market the product in the host country and the third option is to establish a joint venture with a high technology firm in India to manufacture and market the product locally. All three levels rely on exact and updated data which will back up the main information presented in these pages. In deciding which option to adopt, the local environment, as well as the international entry mode (political, economic/business and cultural aspects) were considered. Moreover, this report will include a solid justification for the recommendation in regard to the merits of the entry mode and entering the Indian market.
Introduction
In the last period, our company has been focused on creating a revolutionary high technology product that can perform the same functions as existing products. The main advantage of our product is that its manufacturing costs are 50% cheaper in comparison with those of other existing products. Moreover, due to the extreme importance of our product, several patents protect its unique design.
Having this in mind, and analyzing the impact of the product on the Australian market our company decided to expand its borders. When discussing on expanding, we were faced with the situation of having to decide between two countries, India or China, both being considered markets with huge growth potential. Furthermore, there are several ways by which this expansion can be done and each of them is properly analyzed. Moreover, this report will present the results of our investigation and will bring to front our solution in which regards the expansion: the country and the way by which it should be done. This report has as main sections the following: an analysis on the country of our choice (what country we have chosen and why), an analysis of the international entry mode (fully explaining each of the three possibilities and presenting our suggestion as a conclusion) and recommendations.
The Country
Due to the quality of our product and its Australian market position, we have considered to expand our company in one of these two countries: India and China. Although, as it has been mentioned before, both countries present a huge market potential for our product, after conducting our research, we have came up with the conclusion that India is the best solution, due to the fact that:
Our product is a technological-intensive good. That is, it is a highly technological product and its unique design is protected by several patents. It is a wide known fact that India is the number one country in the production of software while China is the number one country in which concerns the production of hardware. That is, when it comes to technological factors, India's skillfulness out passes that of China's.
Moreover, another very well-known fact is that China is the "copy-machine" of the world. That is, it counterfeits most of the original products found on the market. Although we have all the patents required to grant the uniqueness of our product, we do not want to risk it being falsified. It is a matter of brand recognition and, furthermore, of protection and attention given to our customers, by offering them only high quality products. If our product had been a labor-intensive one, then the situation would have been different because China has a cheaper labor force. Furthermore, the reputation of our brand is influenced by the place where it is produced. Unfortunately, when it comes to technological products, "made in China" is not a reliable source of production due to the country's name of "number one falsifier in the world."
India is the largest democratic country in the world, its political system encouraging foreign investment. India's constitution defines its state as a "sovereign, socialist, secular, democratic republic." India stopped being the Crown's Jewel in 1947 and since then, it managed to preserve its independence and to greatly improve on the following fronts: reducing poverty, improving health conditions, reducing the illiteracy rate. However, the economic sector found its most outstanding performance in the technological area where, India surfaced as a "global player in information technology, business process outsourcing, telecommunications, and pharmaceuticals."
Moreover, in only 60 years it has turned into one of the fastest growing economies of the world with an average growth rate of 8% in the last three years. It what concerns the purchasing power parity terms, India ranks number four in the top of the largest economies. However, India has two important problems (they have been taken into account before suggesting this country): the fiscal and the trade deficit. While against the fiscal deficit measures have been taken, there are still some development programs that should be put into practice. When discussing trade deficit, it is large and widens, making India somewhat vulnerable to an external crisis. The good thing is that India has important exchange reserves with low level external debt and has great exports of services.
The "cultural environment" is closer to that of Australia than China's. When we refer to the cultural environment we mean that India has been part of the United Kingdom, Thus, its principles are similar to Australia's, not even mentioning the fact that in India everybody speaks English, while in China this does not happen. So, if there are problems, they will be solved more easily. Moreover, we will be able to transmit the exact information without having the fear that we are not getting our message through. Furthermore, I believe that Indians will tend to empathize with Australians, as they share the same British cultural background.
An Analysis of the International Entry Mode
Basically, there are three types of expansion that have been considered: Firstly, expansion through the manufacturing of our product at home and its export from Australia. Secondly, extension by establishing a licensing agreement with a high technology firm in India to manufacture and market the product in the host country. Finally, the development of our company made by setting up a joint venture with a high technology firm in India to manufacture and market the product locally.
By manufacturing the product at home and export it from Australia to India we would be saving money that would be otherwise spent with rents and employees and local taxes. It is also convenient because we would have to increase only our productivity and employ some extra personnel. The advantage would be that we would know the way things are done; we would be able to better supervise the production process and control the exports.
However, I consider that there are more disadvantages to this proposal than there are advantages. First of all, we would have to buy an export license which is quite expensive. Secondly, the transportation costs would be high because they would require either an agreement with a naval company or with an aerial one. Thirdly, being a highly technological product, it will most definitely be affected by the transport, thus we might be faced with a large number of defect products, which will bring other shortcomings. Finally, import tariffs and import laws are very restrictive in India as they try to sustain the development of the local companies.
Secondly, a licensing agreement with a high technology firm in India to manufacture and market the product in the host country has been considered. That is, we have to find a company and after making sure of its reliability, to give it the "legal right to use our patent or trademark." They would produce our products and sell it in India. Although we would have low transportation cost, no import tax to pay, we will have to question the quality of our products and whether they correspond to our standards. By giving a license agreement to a company, the enterprise becomes the "dealer" of your products, of your brand. Our name, our brand and our reputation will be at stake, in the hands of complete strangers. I strongly resent this as being an alternative. Besides having no control on the production process, there will be no way will be able to supervise everything from Australia. This implies that we will have to permanently have a person there, which will bring additional costs, not to mention that we do not have that right because of the nature of the agreement.
The third option we have considered is that of a joint venture. This is a type of a venture by a partnership or conglomerate designed to share risk or expertise. That is, we will have to find a partner in India and in association to manufacture and market the product locally. Although the costs will be influenced by rents, employees' salaries, etc. The overall gain will dismiss any possible deficiency. The main advantage of this association is that you will get to control the production process and both collaborators will have the right to question and manage everything. It will require high negotiation skills, primary high investments, but the market is full of potential. By joint venture we will have the possibility to interfere in the recruitment process, deciding who the best people for the jobs are. For India, there will also be an important gain. Not only do we stimulate intern, national production but we also give new job opportunities to citizens. Moreover, due to the fact that India has highly trained people in the technological domain, we might improve our product's characteristics or even come up with new ways of reducing the costs. Moreover, the assembling parts will be less expensive as their transportation costs will be lower.
Recommendations
When choosing a country for expansion, one has to pay attention to a number of important factors such as:
the distance among the home country and the host country;
country's import tariffs and barriers;
the perception of the host country about the home country;
the economic, social and political background of both countries;
the availability of the labor force;
the overall production cost of the manufactured goods (rents, licenses, wages, utilities, raw materials, transportation costs, display costs etc.) the availability of the host country market to receive, sustain and display our products
When choosing the entry mode of a country, you have to be very well documented, to research the entire field and find the most advantageous situation that best fits your requirements. Costs, tariffs, legal barriers, the amount of control you exercise, all these, are factors that should be taken into consideration when deciding whether we want to export, to sign a license agreement or to form a joint venture.
After you have decided what type of entry mode best suits the company's product one must be careful to the way that entry mode is implemented. That is, for a joint venture, you must make sure that:
the selected town of your headquarters in the host country has an available market, there is no current legislation against the activity domain of your company, you have all authorizations required before you start investing,
The commodities you produce in the home country have the specific standards of safety and quality,
People you employ have the legal status to work in the home country. For this, one must also be very well informed on the rights and duties of an employee and employer, of the labor force movements present in the host country and on their influence on governmental activities.
After stating all the above, India seems to be the best solution for our company. Not only that it is the "fatherland" of all new technological developments, but it also has an impressive labor force. This is partly due to its population, partly due to the fact that it is a fast expanding country and people might have difficulties in keeping up with the latest requirements or technologies). However, in only 60 years since its independence, not only did India know how to preserve it but, even more importantly, managed to become one of the leading economies of the world from being just a part of an Empire. It seems like the British spirit of hard working and entrepreneur has entered the Indian market as well.
Moreover, in comparison with China, India has a fairly good external reputation. Its debts are not large, it sustains the World Economy, has recently implemented new policies and that makes India even more attractive in the eyes of the foreign investors.
Furthermore, India is well-known for its technological brains. That is, in the last decade India has managed such a performance that it is the center of software production, its people constantly coming up with ideas to improve the quality and performance of our products. This is one of the things that should be at the base of our decision, because our product needs to be reinvented and improved at a continuous rate to keep up with the increasing competition. This is also the main reason for which China would not be the most fortunate choice.
Another advantage of our products being so competitive is the initial low production cost. This is actually its strongest point. Due to technological development, hard work and unremitting research we have managed to obtain the same level products as our competitors but with only half of the production cost. An additional, yet unexpected advantage is that everybody in India speaks English. Therefore, money otherwise spend with translators, with trainings or other language- correlated issues. This will help us maintain lower productivity costs than if we were to produce our commodity in China. Furthermore, if we have a joint venture in India, the production costs will continue to decrease do to the fact that most of the parts assembling the product will have lower transportation costs. Thus, we will be able to continue to reduce the production cost of our commodities.
Needless to say, this is a great advantage that should be fructified as much as possible: either we will sell our revolutionary high technology product at the same price as our competitors, and thus making high immediate profit/unit but maintaining the same level of sales. or, another mean of increasing our revenues, although it is based on a longer period of time plan, is to sell the product below the price offered by our competitors on the market. This will instantly increase our level of sales, maybe even taking it to the roof, but the profit per unit will be lower than in the first situation. Overall, the second solution is more advantageous on a longer time scale as we are thinking of increasing the company's revenues, boosting up our sales figures, thus enlarging the quota we have obtained so far on the market, and, even more, increasing our customers' satisfaction by helping them save some of their money.
All in all, it is a clear fact that advantages of forming a joint venture in India surpass any other form of international entry mode. This is not only due to the technological boost of India as a country, but also because of its policies in what concerns the economical, social, political domain. All these reforms have been materialized especially in the efforts made by the government in order to draw the attention of foreign investors, and thus to increase the economical and social status of the country. Our company will help the development of the country and at the same time will provide citizens with many employment opportunities.
Therefore, when our company moves to India, it will not only be beneficial for us, for the reasons stated above, but also for the country in itself, and for its citizens.
References
Alibaba.com, 2007, Who is the leader in software.. china or India?, [Online] Available at http://resources.alibaba.com/topic/23730/Who_is_the_leader_in_software_china_Or_India_.htm
BBC News, 2007, Country Profile: India, [Online] Available at http://news.bbc.co.uk/1/hi/world/south_asia/country_profiles/1154019.stm
Directory of Official Websites of the Government of India, 2007, [Online] Available at http://goidirectory.nic.in/
Farlex, 2007, the Free Dictionary, [Online] Available at http://www.thefreedictionary.com
India in Business, 2007, GATS, [Online] Available at http://www.indiainbusiness.nic.in
International Monetary Fund, 2007, India and the IMF, [Online] Available at http://www.imf.org/external/country/IND/index.htm
Journal Storage, 2007, Choice of Foreign Market Entry Mode, [Online] Available at http://links.jstor.org/sici?sici=0047-2506%28199231%2923%3A1%3C1%3ACOFMEM%3E2.0.CO%3B2-F&size=SMALL&origin=JSTOR-reducePage
Prentince Hall, 2007, Strategies for Entering and Developing International Markets, [Online] Available at http://www.phptr.com/articles/article.asp?p=101588&seqNum=3&rl=1
The Economist, 2007, Country Profile: India, [Online] Available at http://www.economist.com/countries/India/profile.cfm?folder=Profile-Economic%20Data
The World Bank, 2007, India Country Overview 2006, [Online] Available at http://www.worldbank.org.in/WBSITE/EXTERNAL/COUNTRIES/SOUTHASIAEXT/INDIAEXTN/0,contentMDK:20195738~menuPK:295589~pagePK:1497618~piPK:217854~theSitePK:295584,00.html
The World Fact Book, 2007, India, [Online] Available at https://www.cia.gov/cia/publications/factbook/geos/in.html
The World Trade Organization, 2007, Technological Transfer, [Online] Available at http://www.wto.org/english/tratop_e/trips_e/techtransfer_e.htm
Wikipedia, the Free Encyclopedia, 2007, India, [Online] Available at http://en.wikipedia.org/wiki/India
http://resources.alibaba.com/topic/23730/Who_is_the_leader_in_software_china_Or_India_.htm
Country profile: India. British Broadcasting Corporation (9 January 2007). Retrieved on 2007-03-21, at http://news.bbc.co.uk/1/hi/world/south_asia/country_profiles/1154019.stm
India at http://en.wikipedia.org/wiki/India
India Country Overview 2006 at http://www.worldbank.org.in/WBSITE/EXTERNAL/COUNTRIES/SOUTHASIAEXT/INDIAEXTN/0,contentMDK:20195738~menuPK:295589~pagePK:1497618~piPK:217854~theSitePK:295584,00.html idem2
Forecast at India Country Profile http://www.economist.com/countries/India/profile.cfm?folder=Profile-Forecast license agreement definition in the Free Dictionary, 2007, at http://www.thefreedictionary.com/licensing+agreement joint venture definition in the Free Dictionary 2006 at http://www.thefreedictionary.com/joint+venture
---
Are you busy and do not have time to handle your assignment? Are you scared that your paper will not make the grade? Do you have responsibilities that may hinder you from turning in your assignment on time? Are you tired and can barely handle your assignment? Are your grades inconsistent?
Whichever your reason is, it is valid! You can get professional academic help from our service at affordable rates. We have a team of professional academic writers who can handle all your assignments.
Plagiarism free papers
Timely delivery
Any deadline
Skilled, Experienced Native English Writers
Subject-relevant academic writer
Adherence to paper instructions
Ability to tackle bulk assignments
Reasonable prices
24/7 Customer Support
Get superb grades consistently
Online Academic Help With Different Subjects
Literature
Students barely have time to read. We got you! Have your literature essay or book review written without having the hassle of reading the book. You can get your literature paper custom-written for you by our literature specialists.
Finance
Do you struggle with finance? No need to torture yourself if finance is not your cup of tea. You can order your finance paper from our academic writing service and get 100% original work from competent finance experts.
Computer science
Computer science is a tough subject. Fortunately, our computer science experts are up to the match. No need to stress and have sleepless nights. Our academic writers will tackle all your computer science assignments and deliver them on time. Let us handle all your python, java, ruby, JavaScript, php , C+ assignments!
Psychology
While psychology may be an interesting subject, you may lack sufficient time to handle your assignments. Don't despair; by using our academic writing service, you can be assured of perfect grades. Moreover, your grades will be consistent.
Engineering
Engineering is quite a demanding subject. Students face a lot of pressure and barely have enough time to do what they love to do. Our academic writing service got you covered! Our engineering specialists follow the paper instructions and ensure timely delivery of the paper.
Nursing
In the nursing course, you may have difficulties with literature reviews, annotated bibliographies, critical essays, and other assignments. Our nursing assignment writers will offer you professional nursing paper help at low prices.
Sociology
Truth be told, sociology papers can be quite exhausting. Our academic writing service relieves you of fatigue, pressure, and stress. You can relax and have peace of mind as our academic writers handle your sociology assignment.
Business
We take pride in having some of the best business writers in the industry. Our business writers have a lot of experience in the field. They are reliable, and you can be assured of a high-grade paper. They are able to handle business papers of any subject, length, deadline, and difficulty!
Statistics
We boast of having some of the most experienced statistics experts in the industry. Our statistics experts have diverse skills, expertise, and knowledge to handle any kind of assignment. They have access to all kinds of software to get your assignment done.
Law
Writing a law essay may prove to be an insurmountable obstacle, especially when you need to know the peculiarities of the legislative framework. Take advantage of our top-notch law specialists and get superb grades and 100% satisfaction.
What discipline/subjects do you deal in?
We have highlighted some of the most popular subjects we handle above. Those are just a tip of the iceberg. We deal in all academic disciplines since our writers are as diverse. They have been drawn from across all disciplines, and orders are assigned to those writers believed to be the best in the field. In a nutshell, there is no task we cannot handle; all you need to do is place your order with us. As long as your instructions are clear, just trust we shall deliver irrespective of the discipline.
Are your writers competent enough to handle my paper?
Our essay writers are graduates with bachelor's, masters, Ph.D., and doctorate degrees in various subjects. The minimum requirement to be an essay writer with our essay writing service is to have a college degree. All our academic writers have a minimum of two years of academic writing. We have a stringent recruitment process to ensure that we get only the most competent essay writers in the industry. We also ensure that the writers are handsomely compensated for their value. The majority of our writers are native English speakers. As such, the fluency of language and grammar is impeccable.
What if I don't like the paper?
There is a very low likelihood that you won't like the paper.
Reasons being:
When assigning your order, we match the paper's discipline with the writer's field/specialization. Since all our writers are graduates, we match the paper's subject with the field the writer studied. For instance, if it's a nursing paper, only a nursing graduate and writer will handle it. Furthermore, all our writers have academic writing experience and top-notch research skills.
We have a quality assurance that reviews the paper before it gets to you. As such, we ensure that you get a paper that meets the required standard and will most definitely make the grade.
In the event that you don't like your paper:
The writer will revise the paper up to your pleasing. You have unlimited revisions. You simply need to highlight what specifically you don't like about the paper, and the writer will make the amendments. The paper will be revised until you are satisfied. Revisions are free of charge
We will have a different writer write the paper from scratch.
Last resort, if the above does not work, we will refund your money.
Will the professor find out I didn't write the paper myself?
Not at all. All papers are written from scratch. There is no way your tutor or instructor will realize that you did not write the paper yourself. In fact, we recommend using our assignment help services for consistent results.
What if the paper is plagiarized?
We check all papers for plagiarism before we submit them. We use powerful plagiarism checking software such as SafeAssign, LopesWrite, and Turnitin. We also upload the plagiarism report so that you can review it. We understand that plagiarism is academic suicide. We would not take the risk of submitting plagiarized work and jeopardize your academic journey. Furthermore, we do not sell or use prewritten papers, and each paper is written from scratch.
When will I get my paper?
You determine when you get the paper by setting the deadline when placing the order. All papers are delivered within the deadline. We are well aware that we operate in a time-sensitive industry. As such, we have laid out strategies to ensure that the client receives the paper on time and they never miss the deadline. We understand that papers that are submitted late have some points deducted. We do not want you to miss any points due to late submission. We work on beating deadlines by huge margins in order to ensure that you have ample time to review the paper before you submit it.
Will anyone find out that I used your services?
We have a privacy and confidentiality policy that guides our work. We NEVER share any customer information with third parties. Noone will ever know that you used our assignment help services. It's only between you and us. We are bound by our policies to protect the customer's identity and information. All your information, such as your names, phone number, email, order information, and so on, are protected. We have robust security systems that ensure that your data is protected. Hacking our systems is close to impossible, and it has never happened.
How our Assignment  Help Service Works
You fill all the paper instructions in the order form. Make sure you include all the helpful materials so that our academic writers can deliver the perfect paper. It will also help to eliminate unnecessary revisions.
2.      Pay for the order
Proceed to pay for the paper so that it can be assigned to one of our expert academic writers. The paper subject is matched with the writer's area of specialization.
3.      Track the progress
You communicate with the writer and know about the progress of the paper. The client can ask the writer for drafts of the paper. The client can upload extra material and include additional instructions from the lecturer. Receive a paper.
4.      Download the paper
The paper is sent to your email and uploaded to your personal account. You also get a plagiarism report attached to your paper.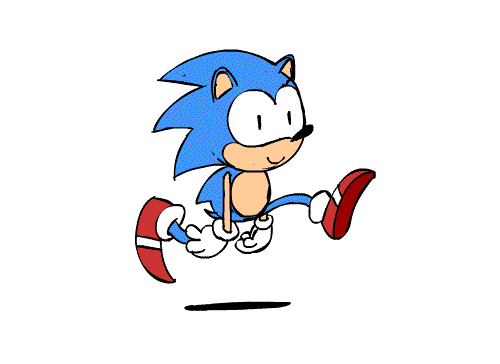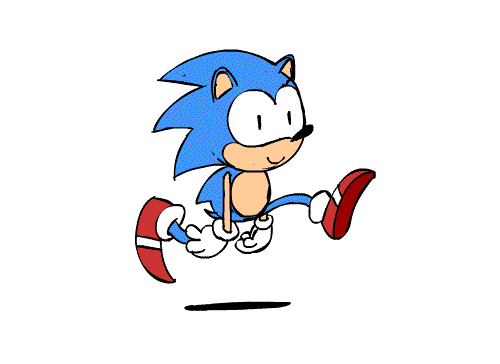 PLACE THIS ORDER OR A SIMILAR ORDER WITH US TODAY AND GET A PERFECT SCORE!!!
---