Tartuffe
An Analysis of Hypocrisy in Moliere's Tartuffe
No greater example of the religious hypocrite exists in all history than the example of the Philistine. What characterizes the Philistine (and all hypocrites) is something Richard Weaver describes as a barbarian desire to see a thing "as it is" (24). What Weaver implies is that the hypocrite, while making a great show of piety and the possession of virtue, actually lacks the interior life that indicates the real possession of transcendental virtue. The hypocrite is encouraged by outward show: he cares nothing for the life of the soul. The soul, in fact, being of a spiritual and abstract nature, is not even something the hypocrite takes care to fathom. For this reason, the hypocrite is impatient of all contemplation — as Weaver says: "Impatient of the veiling with which the man of higher type gives the world imaginative meaning, the barbarian and the Philistine, who is the barbarian living amid culture, demands the access of immediacy" (24). This paper, therefore, will examine the ways in which the several different characters of Moliere's Tartuffe either behave as hypocrites or as true and honest — and show how those who understand the notion of true charity are preserved from Tartuffe's evil influence.
The characters in Moliere's play who reveal an understanding of true charity are, of course, the true lovers whose true love is threatened by the arrival of Tartuffe. They are Mariane and Valere. Unlike Monsieur Loyal (whose name is ironically hardly fitting of his character), the daughter of Orgon (duped by the hypocrite Tartuffe) and her lover evince a real loyalty to one another that no imposter can shake. Cleante, Orgon's brother, also discerns the hypocrisy of Tartuffe — and so does his housemaid, Dorine, who upbraids Orgon relentlessly, attesting at the same time that she does so out of love (Moliere 2.1). Likewise, the son of Orgon, Damis, who witnesses first hand the pernicious nature of Tartuffe, displays a love of truth that is at the heart of all true charity, when he confronts Tartuffe face-to-face (but, of course, Tartuffe manages to dissemble his way out of the confrontation). Even Orgon's own wife is preserved from swallowing the lies of Tartuffe — she neither gives in to his advances nor is duped by his "piety." Not until Orgon himself witnesses with his own eyes the extent of Tartuffe's depravity do the scales finally fall from his eyes. But by then it is too late — and only a kind of heavenly justice can save Orgon and his family from losing everything to Tartuffe.
What, then, is Moliere's lesson for those who wish to remain free from the snares of the hypocrite? His lesson is the play itself: "In a climate of social and religious persecution, Moliere created Tartuffe, a masterful satiric comedy dealing with hypocrisy and intolerance" ("Moliere's 'Tartuffe'" 2). Like the great French tragedian Racine before him, Moliere was aware that all drama, whether tragic or comic, was dependent upon the audience's ability to discern what is true. That discernment, of course, leads to the audience's experience of the cathartic effect — that which, as Aristotle says, "purifies the emotions" (White).
All of these elements are related: the intellect's ability to discern truth; the willingness to purify the emotions; and the possession of the virtue of charity. Each of these elements acts as a safeguard against the advances of the hypocrite, and it is the exact absence of these elements in the character of Orgon that allows him to be duped. As a satire of false piety, Moliere held the mirror up to human nature, and like all great art, Tartuffe acts as a mirror: those who condemned the play when it first premiered in Paris demonstrated the same defects of character that Moliere gives in the person of Orgon: the inability to discern the true from the false. As Alfred Bates asserts, "True religion is never confounded with hypocrisy, but is upheld with a warmth that suggests the fervor of his own religious sentiment, which shows his characteristic hatred of imposture in any shape" (182). True religion in the 17th century was under attack everywhere: Protestantism had been well in effect for over a century.
Moliere's technique, however, in shaping the drama and the way in which the hypocrite is revealed is indicative of the way in which the Philistine is exposed: it is not through self-admission (which would require humility, charity, and introspection), but rather through his outward actions: actions that are inconsistent with the actions expected from one who professes to one of religion's adherents: "Without the aid of dialogue or soliloquy, the heart of a man who could neither desire nor endure any close investigation is discovered and ascertained in all its intricacies, with the certainty of navigators tracing the line of an unknown shore" (Bates 182). In other words, the audience discerns along with the players themselves, the nature of Moliere's title character.
At the same time, the audience learns the good nature of the other characters. Dorine gives a perfect analysis of Tartuffe at the very outset of the play: "Tis downright scandalous to see this unknown upstart master of the house — this vagabondwho so far forgets his place, as now to censure everything, and rule the roostHe passes for a saint in your opinion. In fact, he's nothing but a hypocrite" (Moliere 1.1). Dorine's analysis, however, is lost on Orgon's mother, who, one is led to believe, is just as condemning as Tartuffe himself — even if she does not display the same degree of perfidy. According to Madame Pernelle: "Things would go better if all were governed bypious orders" (Moliere 1.1).
The problem with Madame Pernelle's analysis is that she mistakes the outward semblance for the inward grace. She is not incorrect in her sentiment: piety is not a bad habit. Where she errs is in her judgment that it is Tartuffe who possesses piety. Dorine sees well enough that he does not in his actions. Madame Pernelle is fooled merely by his words.
Damis is another, however, who sees through Tartuffe's words — even if his grandmother and father do not: "I suspect Tartuffeputs my father up to all these wretched shifts" (Moliere 1.4). Yet, it is Damis' love for his sister that allows him to see truthfully — for the eyes of charity see most clearly.
The eyes of Orgon are like those of his mother, clouded by a desire to follow blindly: the desire to lay down one's will at the feet of a master. The only trouble is that every charlatan is on the lookout for such people, who refuse to use their intellect to discern truth from falsehood. Orgon illustrates such well enough when he says: "Whoever does his will, knows perfect peace" (Moliere 1.6).
Likewise, Orgon is deceived by the perfectly obvious deceptions of Tartuffe: "He humbly kissed the earth at every moment; and when I left the church, he ran before me to give me holy water at the door" (Moliere 1.6). Orgon, however, hilariously points out the unholy actions of Tartuffe (thinking them, ridiculously that they are the marks of holiness): "He censures everything, and for my sake he even takes great interest in my wife; he lets me know who ogles her, and seems six times as jealous as I am myself" (Moliere. 1.6). These are the signs of the virtuous, but rather of the scandal monger.
Cleante, Orgon's brother, sees well enough, beginning his exclamation with (hilariously) a blaspheme ("zounds" was a contraction of "by His wounds," His being Christ's): "Zounds, brother, you are made, I think!"
But rather than listen to reason, Orgon is immediately put off by the language that Cleante uses. Because Cleante shows himself given to cursing, he cannot be of sound judgment — at least, Orgon believes. Thus, Orgon shows himself rather to be a fool than a hypocrite: "Brother, your language smacks of atheism; and I suspect your soul's a little tainted therewith" (Moliere 1.6).
Again, Cleante gives sound judgment: "True heroes never are the ones who make much noise about their deeds of honour, just so devotees, whom we should follow, are not the ones who make so much vain show" (Moliere 1.6). But Orgon will have none of it: he responds instead a total lack of humility. Already, sensing that his discernment is under attack, he displays his pride by mocking Cleante. Orgon refuses to stop and consider the arguments made by Cleante. Instead, he stifles his intellect for the visceral thrill of righteousness that Tartuffe allows him to feel.
The next subject that comes up is the marriage of Orgon's daughter to Valere. Here Orgon reveals that not only is he duped by Tartuffe's illusions, he is also under the sway of Tartuffe's advice.
When Orgon himself attempts to get Mariane to step in line and declare Tartuffe and true and worthy man, Mariane protests: "Why should you make me tell this dreadful lie?" (Moliere 2.1). Mariane might have pleased her father without regard for the truth, but because truth is due a greater respect than mere humanity, she shows her own virtue by refusing to consent to a lie. Orgon, however, insists that lies be truth and answers her question thus: "Because I mean to have it be the truth" (Moliere 2.1).
What explains Orgon's behavior is simple: the loss of humility clouds his judgment so that he no longer sees the need to discern between truth and falsehood. Willing to accept the flattery of Tartuffe, Orgon now endangers the happiness of his children. Orgon reveals to all that he lacks the charity that must accompany discernment. Tartuffe's poverty inspires him to philanthropy — which is hardly true charity. Rather philanthropy, though directed outward, is nothing more than an action designed to make oneself feel good. Orgon's entire being has been taken over by the evil designs of Tartuffe because Orgon has allowed himself to be led into vice.
In fact, as more and more characters object, all Orgon can say is "Hold your tongue" (Moliere 2.1). His ears cannot bear the reproach that others heap upon him now. Guilty of having locked up his intellect, he is not yet ready to admit of his foolishness and will not tolerate others pointing it out to him.
But what is it, for example, that drives Dorine to speak so boldly to Orgon? "Tis love of you" — the charity and duty that the servant owes to the master: it is not flattery, it is not disrespect: it is honor, and Dorine possesses. Yet, Orgon refuses it: "I want none of your love" (Moliere 2.1). What Orgon wants, apparently, is nothing but flattery. Moliere's Tartuffe becomes achingly similar to Shakespeare's King Lear — another drama in which a foolish old man is deceived by flattery and put off by love.
However, there is a difference between Lear and Tartuffe — and this is that the former is a tragedy and the latter a comedy. While Lear realizes all too late that Cordelia has been most loyal to him out of all his daughters, Tartuffe realizes his foolishness just in the nick of time. And yet — not so — because Tartuffe still shows that he has the upper hand, when he serves Orgon and his family an eviction notice and takes over their dwellings.
It is only through the intercession of the king (the sovereign judge and the symbol of the Final Judgment to come) that Tartuffe's antics are finally put to an end and happiness and order are restored. Yet, still, it is Cleante, the character who first tried to remove the blinders from Orgon's eyes, who now restrains Orgon from delivering a final rebuff to the condemned Tartuffe: "I beg you, leave the poor wretch to his unhappy fate, and let remorse oppress him, but not you. Hope rather that his heart may now return to virtue, hate his vice, reform his ways, and win the pardon of our glorious prince" (Moliere 5.8). Cleante demonstrates the virtue that the pious truly maintain. Cleante, in other words, serves as the foil for Tartuffe, and the guide, should he now seek it, for Orgon. Orgon finally praises Cleante's sound judgment and agrees to follow the king and symbol of true virtue.
In conclusion, Moliere gives several examples of characters whose virtue, charity, and ability to discern truth from falsehood keeps them from falling prey to the deceptions of Tartuffe. But he also gives, in the character of Orgon and his mother, the fool who allows himself to be swayed by flattery and deceived by Philistinism. As Weaver reminds us, it is the desire for immediacy and impatience with the spiritual that keeps the hypocrite from contemplating his own hypocrisy. Orgon, if not a hypocrite, is certainly a hypocrite's follower — and he is saved not by own his own good sense, but by the intercession of goodness itself, which cleanses the eyes of Orgon and allows him to acknowledge the good sense of his brother, Cleante.
Works Cited
Bates, Alfred. The Drama: Its History, Literature and Influence on Civilization. UK:
Historical Publishing Company, 1906.
Moliere. Tartuffe. Project Gutenberg. 2004. Web. 23 July 2011.
"Moliere's 'Tartuffe'." The University of Akron. 2005. Web. 23 July 2011.
Weaver, Richard. Ideas Have Consequences. IL: University of Chicago Press, 1948.
White, David Allen. "Greek Drama." St. Thomas Aquinas Seminary, 2000.
---
Are you busy and do not have time to handle your assignment? Are you scared that your paper will not make the grade? Do you have responsibilities that may hinder you from turning in your assignment on time? Are you tired and can barely handle your assignment? Are your grades inconsistent?
Whichever your reason is, it is valid! You can get professional academic help from our service at affordable rates. We have a team of professional academic writers who can handle all your assignments.
Plagiarism free papers
Timely delivery
Any deadline
Skilled, Experienced Native English Writers
Subject-relevant academic writer
Adherence to paper instructions
Ability to tackle bulk assignments
Reasonable prices
24/7 Customer Support
Get superb grades consistently
Online Academic Help With Different Subjects
Literature
Students barely have time to read. We got you! Have your literature essay or book review written without having the hassle of reading the book. You can get your literature paper custom-written for you by our literature specialists.
Finance
Do you struggle with finance? No need to torture yourself if finance is not your cup of tea. You can order your finance paper from our academic writing service and get 100% original work from competent finance experts.
Computer science
Computer science is a tough subject. Fortunately, our computer science experts are up to the match. No need to stress and have sleepless nights. Our academic writers will tackle all your computer science assignments and deliver them on time. Let us handle all your python, java, ruby, JavaScript, php , C+ assignments!
Psychology
While psychology may be an interesting subject, you may lack sufficient time to handle your assignments. Don't despair; by using our academic writing service, you can be assured of perfect grades. Moreover, your grades will be consistent.
Engineering
Engineering is quite a demanding subject. Students face a lot of pressure and barely have enough time to do what they love to do. Our academic writing service got you covered! Our engineering specialists follow the paper instructions and ensure timely delivery of the paper.
Nursing
In the nursing course, you may have difficulties with literature reviews, annotated bibliographies, critical essays, and other assignments. Our nursing assignment writers will offer you professional nursing paper help at low prices.
Sociology
Truth be told, sociology papers can be quite exhausting. Our academic writing service relieves you of fatigue, pressure, and stress. You can relax and have peace of mind as our academic writers handle your sociology assignment.
Business
We take pride in having some of the best business writers in the industry. Our business writers have a lot of experience in the field. They are reliable, and you can be assured of a high-grade paper. They are able to handle business papers of any subject, length, deadline, and difficulty!
Statistics
We boast of having some of the most experienced statistics experts in the industry. Our statistics experts have diverse skills, expertise, and knowledge to handle any kind of assignment. They have access to all kinds of software to get your assignment done.
Law
Writing a law essay may prove to be an insurmountable obstacle, especially when you need to know the peculiarities of the legislative framework. Take advantage of our top-notch law specialists and get superb grades and 100% satisfaction.
What discipline/subjects do you deal in?
We have highlighted some of the most popular subjects we handle above. Those are just a tip of the iceberg. We deal in all academic disciplines since our writers are as diverse. They have been drawn from across all disciplines, and orders are assigned to those writers believed to be the best in the field. In a nutshell, there is no task we cannot handle; all you need to do is place your order with us. As long as your instructions are clear, just trust we shall deliver irrespective of the discipline.
Are your writers competent enough to handle my paper?
Our essay writers are graduates with bachelor's, masters, Ph.D., and doctorate degrees in various subjects. The minimum requirement to be an essay writer with our essay writing service is to have a college degree. All our academic writers have a minimum of two years of academic writing. We have a stringent recruitment process to ensure that we get only the most competent essay writers in the industry. We also ensure that the writers are handsomely compensated for their value. The majority of our writers are native English speakers. As such, the fluency of language and grammar is impeccable.
What if I don't like the paper?
There is a very low likelihood that you won't like the paper.
Reasons being:
When assigning your order, we match the paper's discipline with the writer's field/specialization. Since all our writers are graduates, we match the paper's subject with the field the writer studied. For instance, if it's a nursing paper, only a nursing graduate and writer will handle it. Furthermore, all our writers have academic writing experience and top-notch research skills.
We have a quality assurance that reviews the paper before it gets to you. As such, we ensure that you get a paper that meets the required standard and will most definitely make the grade.
In the event that you don't like your paper:
The writer will revise the paper up to your pleasing. You have unlimited revisions. You simply need to highlight what specifically you don't like about the paper, and the writer will make the amendments. The paper will be revised until you are satisfied. Revisions are free of charge
We will have a different writer write the paper from scratch.
Last resort, if the above does not work, we will refund your money.
Will the professor find out I didn't write the paper myself?
Not at all. All papers are written from scratch. There is no way your tutor or instructor will realize that you did not write the paper yourself. In fact, we recommend using our assignment help services for consistent results.
What if the paper is plagiarized?
We check all papers for plagiarism before we submit them. We use powerful plagiarism checking software such as SafeAssign, LopesWrite, and Turnitin. We also upload the plagiarism report so that you can review it. We understand that plagiarism is academic suicide. We would not take the risk of submitting plagiarized work and jeopardize your academic journey. Furthermore, we do not sell or use prewritten papers, and each paper is written from scratch.
When will I get my paper?
You determine when you get the paper by setting the deadline when placing the order. All papers are delivered within the deadline. We are well aware that we operate in a time-sensitive industry. As such, we have laid out strategies to ensure that the client receives the paper on time and they never miss the deadline. We understand that papers that are submitted late have some points deducted. We do not want you to miss any points due to late submission. We work on beating deadlines by huge margins in order to ensure that you have ample time to review the paper before you submit it.
Will anyone find out that I used your services?
We have a privacy and confidentiality policy that guides our work. We NEVER share any customer information with third parties. Noone will ever know that you used our assignment help services. It's only between you and us. We are bound by our policies to protect the customer's identity and information. All your information, such as your names, phone number, email, order information, and so on, are protected. We have robust security systems that ensure that your data is protected. Hacking our systems is close to impossible, and it has never happened.
How our Assignment  Help Service Works
You fill all the paper instructions in the order form. Make sure you include all the helpful materials so that our academic writers can deliver the perfect paper. It will also help to eliminate unnecessary revisions.
2.      Pay for the order
Proceed to pay for the paper so that it can be assigned to one of our expert academic writers. The paper subject is matched with the writer's area of specialization.
3.      Track the progress
You communicate with the writer and know about the progress of the paper. The client can ask the writer for drafts of the paper. The client can upload extra material and include additional instructions from the lecturer. Receive a paper.
4.      Download the paper
The paper is sent to your email and uploaded to your personal account. You also get a plagiarism report attached to your paper.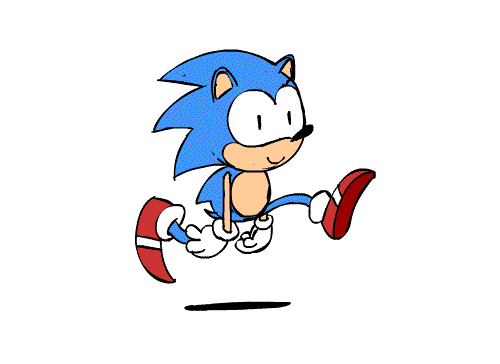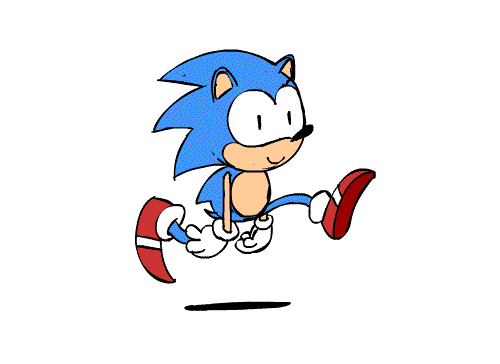 PLACE THIS ORDER OR A SIMILAR ORDER WITH US TODAY AND GET A PERFECT SCORE!!!
---