Improving Affordability in Higher Education Through Federal Student Aid Availability
Higher Up
Goal to Superseding Politics
The Case Today 4
Paramount Concerns
The Door to Higher Education
Improving Affordability in Higher Education through Federal Student Aid Availability
To the Chief Operating Officer of the Federal Student Aid Program, Theresa S. Shaw:
Higher Up
Goal to Supersede Politics Needed
We shall one day learn to supersede politics by education.
What we call our root-and-branch reforms of slavery, war, gambling, intemperance, is only medicating the symptoms.
We must begin higher up, namely, in Education. (Emerson, 1860)
Going to college needs to be an expectation for all students who attend high school, Zarate contends. (Horwedel, 2006) In today's higher education, however, this may not be feasible for some students from low income families as many colleges and universities are not readily affordable and federal student aid is not always easily accessed.
During the past 20 years, however, federal financial aid has veered from awarding grants. Loans, rather than grants, totaled 45% of federal student aid in 1981. Fifty-eight percent of federal aid to students was loan form during 2000. During the 1999-2000 academic year, more than one half of America's 16.5 million higher education students received some type of financial aid from federal, state, institutional, or other sources. Of this number, forty-four percent of undergraduates received grants, which averaged $3,500, while 29% of these students secured student loans, which averaged $5,100. (Camara & Kimmel, 2005, p. 45)
Today, as higher education is noted to more valuable than ever, a higher percentage of low-income students borrow, and borrowing is a much greater burden on low-income students and parents." This financial aid factor significantly impacts the.".. poor and racial and/or ethnic students who are projected to swell college enrollments." (Camara & Kimmel, 2005, p. 45)
The problem with the decrease of in the number of grants awarded by the federal government is not with the design of the aid programs. "The problem is that we have not had an increase in the funding of these programs in the last five years." David L. Warren, president of the National Association of Independent Colleges and Universities, states. Warren's statement presents one component related to reasons how and why the Federal Student Aid Program can increase financial aid access to students of low income, from non-traditional families, and diverse backgrounds. In the past, higher education was more affordable for students from low- and middle income backgrounds. When the formula the government uses to asses a student's need was utilized, most students came from a traditional two parents families who could pay at least a portion of their children college bills, and fewer students worked full time while enrolled in college. This, however, is not a common contemporary familial ro financial scenario. The makeup of families today has dramatically changed from that time.
Single parent families are now much more common in an era where only 30% of students fit into the traditional family model. These factors need to be considered when determining college aide and other tuition assistance, as well as the fact that some college students prefer to pay their own way. (Burd).
Increasing access to higher education for single parent students and those students who prefer to pay their own way through college, while simultaneously gaining federal aid assistance is paramount to creating a diverse student population on college campuses across the nation.
To bolster access to higher education, the federal government needs to recommit to insure and "underwrite higher education as a public good," Fong (2005) contends. Increasing the maximum allowable for Pell Grant amount represents one step the right way. Institutions need free reign to control their costs, as America's free market works. Also in the past, Fong (2005) states, "Higher education has demonstrated a continuing commitment to access and diversity, and tuition increases have actually been a means at colleges and universities… maintaining hat access and diversity.
Student aid needs to be restructured, the Commission on the Future of Higher Education stresses in a final draft report submitted in 2006. How to achieve the aim to restructure, albeit, constitutes a paramount concern. (Burd, 2006, p. A40)
Few details of how to achieve those aims, akin to two complimentary concepts conveyed in this policy briefing, however, are explained. This policy briefing, on the other hand, instead of initiating uncertain qualms, will clearly posit its purposes include strong recommendations to:
Increase federal student aid, and Increase federal student aid to students who come from non-traditional family and diverse backgrounds.
Accompanying these two recommendations regarding federal student aid, this briefing will, unlike the plan's most concrete proposal which.".. calls for the government to raise the purchasing power of the typical Pell Grant to cover 70% of the average in-state tuition at public four-year colleges over the next five years," (Burd, 2006, p. A40)
Currently, the Pell Grant's average award, approximately $2,500, only pays for 48% of higher education's osts. How to implement the proposal to extensively expand the Pell Grant program, however, raises concerns, even though it is recommended this particular proposal would be partially paid for, by merging some federal aid programs. More questions that arise include:
Which programs are believed to be expendable?
How much of the increase would be funded from abolishing particular programs?
What amount of funding would evolve from additional federal dollars being allocated for higher education? (Burd, 2006, p. A40)
Before the United States Student Association can support nay plan, Rebecca Thompson, legislative director of the advocacy group, insists, specific details explaining how the plan will work to benefit students have to be presented. "The lack of specificity makes it hard to know what the impact will be," she says. "I can understand why they would be concerned, and why they care very much in what direction this is all heading." (Burd, 2006, p. A40) The Perkins Loan and Supplemental Educational Opportunity Grant programs are intended to supplement Pell Grants for low-income students and provide aid for middle-class students who barely miss the grants' cutoff points. (Burd, 2006, p. A40)
II. The Case Today
Paramount Concerns
As today's college students come from more diverse backgrounds than ever before, college students' family situations vicariously vary from those in previous generations. According to a recent article in The Chronicle of Higher Education, experts note: Working-class students are not effectively served by a student-aid system created by the federal government in the 1960s and 1970s to help make college
According to Chitty (2006), along with spending per student on higher education by state and local entities being at a 25-year low, federal lawmakers are reportedly not implementing investments to expand higher educations opportunities for low income students. At a recent conference in Washington, D.C., Jamie Merisotis, founding president of the Institute for Higher Education Policy (IHEP), notes: "Whatever the rhetoric may be, the reality is that we have lost the debate about the public good that higher education contributes to our society. We in higher education have been sorely ineffective in our task of making the case for investment in higher education opportunity." When states and the federal government do not have enough cash, unfortunately education is a primary first budget items cut. Speakers attending the April 2006 conference the National College Access Network (NCAN) and the Council on Opportunity in Education (COE) hosted, albeit, argue Americans are exerting little or no pressure on politicians to encourage them to increase spending to increase college access for needs-based students. (Chitty, 2006)
Joe McCormick, the executive director of the Kentucky Higher Education Assistance Authority (KHEAA) contends many individuals mistakenly believe misperceptions about higher education opportunities, which in turn.".. makes need-based financial aid less of a priority than it should be. Merit-based aid is not popular because it is good policy. It's popular because it gets votes." In a survey he implemented, McGough discovered nearly half of individuals surveyed mistakenly believe a majority of low-income students do not qualify academically to attend a four-year higher education programs. (Chitty, 2006) Many Americans also mistakenly think the average federal Pall Grant pays for approximately half the expenses of attending a public four-year college or university. The College Board's 2005 annual report, however, reports the average Pell Grant award was only $2,469 during the 2004-2005 academic year. The average cost for a four-year public institution, however, totaled $5,126, not counting the $6,250 average cost for room and board. (Chitty, 2006)
On March 390, 2006, the House passed a bill Republicans posit will benefit all college students. Democrats, on the other hand, argue this bill does not go far enough to help needy students and families afford higher education. The measure passed with a 221-199 vote. "The bill increases the Pell Grant program for poor students from $5,800 to $6,000 and simplifies the process for seeking financial aid." In addition, this bill mandates that school report tuition charges to the Department of Education so figures may be posted on a Web site for students and/or parents to review when evaluating which college to attend. ("House Passes Bill to," 2006, p. A06)
Another general false conception is that "colleges are increasing need-based scholarships as opposed to merit-based scholarships… (however,) the College Board's annual report shows that at the state level, the percentage of merit-based grant aid increased from 10% of all aid during the 1993-1994 academic year to 26% of all aid in 2003-2004." These and other misperceptions, perhaps contribute to the fact most Americans don't pressure legislators to insure college access funding becomes more of a priority. (Chitty, 2006) "Ultimately, if America is going to continue to lead in the global economy, an infusion of public funds into higher education is essential," William Kirwan, chancellor of the University System of Maryland, insists. (Chitty, 2006) "If we in higher education take the lead in cost control, efficiency, and effectiveness, then we're going to have the chance to restore public trust and justify an increase in public investment."
Goral (2005) notes that due to recent tax tables which define family contributions to tuition, many students will not qualify for Pell grants. In addition, the Perkins loan program may be eliminated. Many students currently qualifying for Pell do not have any other resources.
He recounts thoughts from several "tuition experts" on panel of tuition experts discussing upcoming changes for higher education. Gloria Nemer0wicz, president, Pine Manor College (Mass.) notes statistics for income of college educated vs. non-college educated people confirms the value of higher education. "But that's a distant deal," she admits. "It doesn't matter how good the deal is if you can't afford to take it. Our concern is the accessibility to the deal." (Goral, 2005) Although the report by Fischer and Blythe (2006) reveals concerns regarding grant funds allocated to the lower education arena, similar questionable scenarios likely exist in the realms of higher education. "Public records show that educators used district credit cards to buy thousands of items of questionable educational value, spending money awarded to help educate the district's neediest kids." When any part of grant money is spent on prohibited items of purposes other than its intended purpose, fewer students are enabled to pursue higher education benefits. Another recommendation is that funds allocated as grants for low-income students be monitored to insure they reach their intended destinations and serve their proposed purposes.
Fear of jeopardizing his/her personal, as well as his/her family's financial situation frequently keeps a low income student form applying for higher education loans. Experts report that all races of economically disadvantaged students of all races fare worse when they only aid receive aid in student loan forms as when many of they students graduate, they are confronted with staggering loan debts. (Horwedel, 2006) When the he Tomas Rivera Policy Institute (TRPI) at be University of Southern California surveyed 400 Hispanic Californians from 18 and 24 years old regarding their college financial aid perceptions, 38% thought college costs outweighed the benefits. Hispanic students, Horwedel (2006) notes, remain one of the under-represented lower-income groups in higher education. The point, however, crosses racial and ethnic lines that traditional college-age youth frequently perceive college costs to be more expensive than they actually may be. The need exists to clear up misperceptions and requirements related to college costs, Dr. Estela Zarate, research director for TRPI, says,.".. so students don't inadvertently forfeit the opportunity to get a higher education. A separate TRPI study, "Perceptions of College Financial Aid Among California Latino Youth," found that many Hispanics mistakenly thought U.S. citizenship was a requirement for financial aid." (Horwedel, 2006) A study completed in March 2006, entitled "Looking for Relief: Americans' Views on College Costs and Student Debt," notes differing ethnic and racial attitudes toward student loans and found: "Only 15% of the White students declined loans, compared to 28% of Blacks and 27% of Hispanics…. say (ing) repaying that debt is too hard."(Horwedel, 2006) Grants constitute less of a financial burden, while "loans have too much of a detrimental impact on students and families," Dr. Gumecindo Salas, vice president of government affairs for the Hispanic Association of Colleges and Universities, states. HACU currently lobbies the federal government to increase the dollar amounts awarded by Pell Grants awarded. Along with debating this option, Congress also considered raising the amount of student loans, which Salas opposes, preferring the Pell Grant be increased. (Horwedel, 2006) David Breneman, Curry School of Education Dean, University of Virginia, who also writes economics of education and public policy toward education, stresses, " The core issue is a very real one:… Even though there may be student aid out there, we've made such a complicated process of finding it and working your way down to a net price that, for a lot of kids who don't have sophisticated parents or go to schools with poor counseling systems, I think many of these kids get discouraged and never bother to apply." The government, Breneman insists, has a positive socially responsive answer to that question and needs to implement this and other answers. (Goral, 2005)
Although some remedies for federal funding for higher education are a "no-brainer," some proposed procedures would make the situation worse. Instead of being an engine of or door to opportunity, Kirp (2003, p. 17) argues, public higher education currently generates inequality. "Government's first priority should be to put a thumb on the equity side of the scale in order to narrow the access gap." Closing the gap does not mean billions of more dollars have to be spent, David Ellwood and Thomas Kane, economists, state. Instead, financial aid may just needs to be aimed more effectively. (Kirp, 2003, p. 17) The college cost crisis Kirp (2003, p. 17) notes during 2003 continues in 2006. During 2003, a report from the education subcommittee led by John Boehner GOP Representative is deemed to be a joke, with an "analysis' that does not have substance or merit.
Mark Yudof, president of the University of Texas System, reports on the value of a college education. Male college graduates in 2003 were reported to earn $32,000 a year more than an individual with just a high school diploma, a $15,000 differential rise from1975, confirming that the BA is not only a social investment but an investment in a graduate's personal financial security. Financial aid for higher education is not merely a response to students' needs, it serves as an investment in the state's productivity.
Students from low-income families are the biggest losers in this market-driven higher-education world. The extent of the impact of a family's income on educational opportunity, albeit, is appalling. "At elite universities, a study by the Century Foundation finds, almost three-quarters of the students come from the top quartile of socioeconomic status; fewer than 10% come from the bottom half." (Kirp, 2003, p. 17) Even in less selective colleges, discrepancies regarding students from lower income is blatant. A 2003 Congressional committee reports that less than half of college-qualified high school graduates, whose families have less than $25,000, enroll in four-year colleges. Approximately one fourth of these individuals do not pursue higher education, compared to five of six students with families earning more than $75,000, enroll in a four-year institution. Only 4% of these students remain at the high school level. "Smart poor kids go to college at the same rate as stupid rich kids," Terry Hartle, senior vice president at the American Council on Education, states. (Kirp, 2003, p. 17)
Even thought the reported intent of federal scholarship and loan programs is to close the gap for students from low income families to secure higher education, intricate eligibility rules frequently discourage low income students from applying. In addition, the Pell Grants' $4,050 ceiling does not begin to counter escalating college costs. A recent College Board report admits federal financial aid is not equal to tuition increases. (Kirp, 2003, p. 17)
Because students with low-income families frequently hesitate to borrow money, due to qualms about how they will adapt and progress in college, it makes more sense to present these students with initial scholarships instead of loans to help them past personal and financial hurdles. Simplifying seemingly pointless eligibility rules for federal aid would also help this situation. (Kirp, 2003, p. 17)
III. Results and Recommendations
The Door to Higher Education (Empirical evidence confirms that federal and institutional aids complement each other. When federal aid increases, the door to higher education is opened for more students, and consequently private institutions will be more likely to supplement federal aid by providing price discounts. Goral 2005) Heavier-than-anticipated student demand caused the Pell Grant program to have a $4 billion shortfall. In 2005, however, the Pell Grant program was reportedly running a surplus. Simultaneously with the surplus, Congress began seeking new revenue to shore up the federal budget. (Dervarics, 2005) Higher education leaders aim to ensure lawmakers utilize savings to expand the Pell Grant program, not spend it for other projects. When lawmakers presented the proposition to divert the surplus to fund lawmakers' particular projects or increase federal health care funding, not increasing the $4,050 maximum Pell Grant amount, numerous higher education's top leaders immediately opposed the ideas. Drs. David Ward and David Warren, co-chairs of the Student Aid Alliance stress: "Whenever the student aid programs produce savings, Congress takes them to spend on other areas of government, whether deficit reduction, hurricane relief or other education and health programs, Congress must stop the raid on student aid." (Dervarics, 2005) The Academic Competitiveness Grant, a new source of funds for higher education based on merits, provides up to $750 for the first year of undergraduate study and $1,300 for the second year. (Horwedel, 2006) Along with the federal government providing more merit and needs- based grants, three other considerations are recommended:
Any surplus monies from grant programs must be invested back into the federal aid for higher education programs.
Educational campaigns need to be implemented to counter and dispel current misconceptions regarding the need for needs-based grants.
Prospective higher education, low-income students need to educated about actual costs for securing their educations and available grant programs.
Accordinbg to Feldman (2006), "Government subsidization of public higher education primarily is a function of the states." He notes that currently even though numerous state budgets are emerging from crisis, states still provide over four dollars of support for higher education expenses for every dollar of federal subsidy." Nevertheless support of higher education by the public continues to decline and since the late 1970s, collective state efforts for higher education have fallen by 30%. The study by Curs (2006) reports increased concern by policy makers and administrators related to financially needy students being able to secure help for higher education. Two trends regarding need-based aid, he notes, are considered critical: "Pell grants representing a decreasing share of the average financial aid package… And students increasingly relying on unsubsidized loans to finance college." At this time, state governments and universities have started focusing more emphasis on non-need-based aid to try to attract and sustain enrollment of the" best" Curs' (2006) study contends examined whether and if so, how the HOPE scholarship affected Pell students' enrollment within Georgia's higher educational system of Georgia and also studied "whether broad-based, merit-aid programs have harmed the access objectives of needy students." Receipt of federal need-based aid, Curs (2006) reports, frequently leads and rules out students receiving other types of state aid, including some non-need-based aid programs such as Georgia's Helping Outstanding Pupils Educationally (HOPE). HOPE scholarship research indicates the introduction of merit-based aid considerably increased college attendance of first-time freshmen by approximately 6% in Georgia. For a student to secure federal aid from a Pell grant, he/she must complete a formulaic Free Application for Federal Student Aid (FAFSA) form, providing financial aid administrators with needed information, used to determine eligibility, as well as amount of funds for applicant's Pell grant. Eligibility is contingent on a student's expected family contribution (EFC), along and an institution-specific cost of attendance (COA). This amount includes tuition, room, board, and other accompanying expenses, as books and travel. The EFC serves as a function of parent income and wealth (earnings), along with the number of siblings attending college. (Curs 2006) Over the past few decades, federal support for need-based grants and loans has been passed by the increasing costs of higher education. Along with this manifestation, rising competition in higher education stimulated states and universities to begin to rely on merit-based aid. In turn, "subsidized, need-based aid has become a decreasing share of the average financial aid package, and there is increasing concern among higher education administrators and policy makers that needy students do not have access to a college education." (Curs 2006) Ultimately, the primary issue regarding federal aid for higher education involves more than concerns about the future of higher education. Alongside society's changing nature, as well as the economy,.".. American public universities and colleges represent the crucial and indispensable means toward more compelling ends: a healthy, vital democratic society; satisfying, meaningful life chances for citizens; and survival in a rapidly changing, increasingly competitive, and uncertain world." (Ikenberry, 2005, p. 16+) Society, on the other hand, would be amiss to take higher education's and/or needs of low-income students' futures for granted. As institutions; their missions, policies and programs continually shift, policymakers need to deconstruct current policies and begin to implement new more pertinent programs and policies.
As Zarate posits at the beginning of this proposal, "Going to college needs to be an expectation for all students who attend high school," as individuals and society benefit economically and socially from higher education. Whether this ideal materializes, however, will depend on whether as Emerson purports, education supersedes politics.
References
Burd, Stephen. (2006). Plenty of Ideas About Student Aid, but No Road Map. Government & Politics Volume 53, Issue 2,-Page A40. Retrieved 4 December 2006 from: bin/printable.cgi?article= http://chronicle.com/free/v53/i02/02a04001.htm.
A www.questia.com/PM.qst?a=o&d=109643104
Camara, W.J. & Kimmel, E.W. (Eds.). (2005). Choosing Students: Higher Education Admissions Tools for the 21st Century. Mahwah, NJ: Lawrence Erlbaum Associates.
Chitty, Haley. (2006, June 1). "High access, low priority: the rhetoric related to the importance of student aid does not match reality.(FINANCIAL AID)," University Business.
Curs, Bradley R.. (2006, July 1). "HOPE for the Pell? Institutional effects in the intersection of merit-based and need-based aid.(Georgia's Helping Outstanding Pupils Educationally scholarship)(Pell Program)," Southern Economic Journal.
Dervarics, Charles. (2005, December 15.). "Stopping the raid on student aid: higher education = leaders call on lawmakers to use Pell Grant surplus to expand the program, rather than divert funds to other projects.," Diverse Issues in Higher Education..
Emerson. Ralph Waldo. (1860). "Culture," The Conduct of Life. The Columbia World of Quotations. New York: Columbia University Press, 1996. Retrieved 4 December 2006 at http://www.bartleby.com/66/18/19818.html.
Feldman, David H.. (2006, July 1). "State higher education spending and the tax revolt.," Journal of Higher Education.
Fischer, Kent and Molly Motley Blythe. (2006, September 24). "DISD staff had a field day with grant money: Exclusive: Federal aid paid for banned items bought with credit cards, records show.," Dallas Morning News (Dallas, TX). http://www.questia.com/PM.qst?a=o&d=5011114087
Fong, B. (2005). The Economics of Higher Education. Liberal Education, 91(1), 42+.
Goral, Tim. (2005, May 2). "Tuition turmoil: a roundtable discussion: higher education leaders talk about the struggle with skyrocketing tuition costs and changes to federal aid programs.," University Business.
A www.questia.com/PM.qst?a=o&d=5014440820
House Passes Bill to Raise Pell Grant for Poor Students; Schools Must Report Tuition Costs. (2006, March 31). The Washington Times, p. A06.
Horwedel, Dina M.. (2006, August 24). "The misinformation about financial aid: inaccurate perceptions about the cost of college often stand in the way of economically disadvantaged students pursuing a college degree.," Diverse Issues in Higher Education..
A www.questia.com/PM.qst?a=o&d=5012062014
Ikenberry, S. (2005, September). Higher Ed: Dangers of an Unplanned Future This Education Expert Believes We Need to Engage in a National Dialogue to Discuss Funding, Pricing, Governance and Society's Expectations for Public Colleges and Universities. State Legislatures, 31, 16+.
A www.questia.com/PM.qst?a=o&d=5002558467
Kirp, D.L. (2003, November 10). No-Brainer: It's Not Hard to Devise a Fair and Equitable Federal Policy for a Higher-Education System in Crisis. But the GOP Remedy Would Only Make Things Worse. The Nation, 277, 17.
Improving Affordability in Higher Education through Federal Student Aid Availability
---
Are you busy and do not have time to handle your assignment? Are you scared that your paper will not make the grade? Do you have responsibilities that may hinder you from turning in your assignment on time? Are you tired and can barely handle your assignment? Are your grades inconsistent?
Whichever your reason is, it is valid! You can get professional academic help from our service at affordable rates. We have a team of professional academic writers who can handle all your assignments.
Plagiarism free papers
Timely delivery
Any deadline
Skilled, Experienced Native English Writers
Subject-relevant academic writer
Adherence to paper instructions
Ability to tackle bulk assignments
Reasonable prices
24/7 Customer Support
Get superb grades consistently
Online Academic Help With Different Subjects
Literature
Students barely have time to read. We got you! Have your literature essay or book review written without having the hassle of reading the book. You can get your literature paper custom-written for you by our literature specialists.
Finance
Do you struggle with finance? No need to torture yourself if finance is not your cup of tea. You can order your finance paper from our academic writing service and get 100% original work from competent finance experts.
Computer science
Computer science is a tough subject. Fortunately, our computer science experts are up to the match. No need to stress and have sleepless nights. Our academic writers will tackle all your computer science assignments and deliver them on time. Let us handle all your python, java, ruby, JavaScript, php , C+ assignments!
Psychology
While psychology may be an interesting subject, you may lack sufficient time to handle your assignments. Don't despair; by using our academic writing service, you can be assured of perfect grades. Moreover, your grades will be consistent.
Engineering
Engineering is quite a demanding subject. Students face a lot of pressure and barely have enough time to do what they love to do. Our academic writing service got you covered! Our engineering specialists follow the paper instructions and ensure timely delivery of the paper.
Nursing
In the nursing course, you may have difficulties with literature reviews, annotated bibliographies, critical essays, and other assignments. Our nursing assignment writers will offer you professional nursing paper help at low prices.
Sociology
Truth be told, sociology papers can be quite exhausting. Our academic writing service relieves you of fatigue, pressure, and stress. You can relax and have peace of mind as our academic writers handle your sociology assignment.
Business
We take pride in having some of the best business writers in the industry. Our business writers have a lot of experience in the field. They are reliable, and you can be assured of a high-grade paper. They are able to handle business papers of any subject, length, deadline, and difficulty!
Statistics
We boast of having some of the most experienced statistics experts in the industry. Our statistics experts have diverse skills, expertise, and knowledge to handle any kind of assignment. They have access to all kinds of software to get your assignment done.
Law
Writing a law essay may prove to be an insurmountable obstacle, especially when you need to know the peculiarities of the legislative framework. Take advantage of our top-notch law specialists and get superb grades and 100% satisfaction.
What discipline/subjects do you deal in?
We have highlighted some of the most popular subjects we handle above. Those are just a tip of the iceberg. We deal in all academic disciplines since our writers are as diverse. They have been drawn from across all disciplines, and orders are assigned to those writers believed to be the best in the field. In a nutshell, there is no task we cannot handle; all you need to do is place your order with us. As long as your instructions are clear, just trust we shall deliver irrespective of the discipline.
Are your writers competent enough to handle my paper?
Our essay writers are graduates with bachelor's, masters, Ph.D., and doctorate degrees in various subjects. The minimum requirement to be an essay writer with our essay writing service is to have a college degree. All our academic writers have a minimum of two years of academic writing. We have a stringent recruitment process to ensure that we get only the most competent essay writers in the industry. We also ensure that the writers are handsomely compensated for their value. The majority of our writers are native English speakers. As such, the fluency of language and grammar is impeccable.
What if I don't like the paper?
There is a very low likelihood that you won't like the paper.
Reasons being:
When assigning your order, we match the paper's discipline with the writer's field/specialization. Since all our writers are graduates, we match the paper's subject with the field the writer studied. For instance, if it's a nursing paper, only a nursing graduate and writer will handle it. Furthermore, all our writers have academic writing experience and top-notch research skills.
We have a quality assurance that reviews the paper before it gets to you. As such, we ensure that you get a paper that meets the required standard and will most definitely make the grade.
In the event that you don't like your paper:
The writer will revise the paper up to your pleasing. You have unlimited revisions. You simply need to highlight what specifically you don't like about the paper, and the writer will make the amendments. The paper will be revised until you are satisfied. Revisions are free of charge
We will have a different writer write the paper from scratch.
Last resort, if the above does not work, we will refund your money.
Will the professor find out I didn't write the paper myself?
Not at all. All papers are written from scratch. There is no way your tutor or instructor will realize that you did not write the paper yourself. In fact, we recommend using our assignment help services for consistent results.
What if the paper is plagiarized?
We check all papers for plagiarism before we submit them. We use powerful plagiarism checking software such as SafeAssign, LopesWrite, and Turnitin. We also upload the plagiarism report so that you can review it. We understand that plagiarism is academic suicide. We would not take the risk of submitting plagiarized work and jeopardize your academic journey. Furthermore, we do not sell or use prewritten papers, and each paper is written from scratch.
When will I get my paper?
You determine when you get the paper by setting the deadline when placing the order. All papers are delivered within the deadline. We are well aware that we operate in a time-sensitive industry. As such, we have laid out strategies to ensure that the client receives the paper on time and they never miss the deadline. We understand that papers that are submitted late have some points deducted. We do not want you to miss any points due to late submission. We work on beating deadlines by huge margins in order to ensure that you have ample time to review the paper before you submit it.
Will anyone find out that I used your services?
We have a privacy and confidentiality policy that guides our work. We NEVER share any customer information with third parties. Noone will ever know that you used our assignment help services. It's only between you and us. We are bound by our policies to protect the customer's identity and information. All your information, such as your names, phone number, email, order information, and so on, are protected. We have robust security systems that ensure that your data is protected. Hacking our systems is close to impossible, and it has never happened.
How our Assignment  Help Service Works
You fill all the paper instructions in the order form. Make sure you include all the helpful materials so that our academic writers can deliver the perfect paper. It will also help to eliminate unnecessary revisions.
2.      Pay for the order
Proceed to pay for the paper so that it can be assigned to one of our expert academic writers. The paper subject is matched with the writer's area of specialization.
3.      Track the progress
You communicate with the writer and know about the progress of the paper. The client can ask the writer for drafts of the paper. The client can upload extra material and include additional instructions from the lecturer. Receive a paper.
4.      Download the paper
The paper is sent to your email and uploaded to your personal account. You also get a plagiarism report attached to your paper.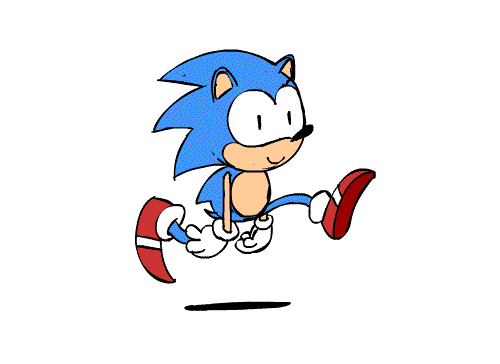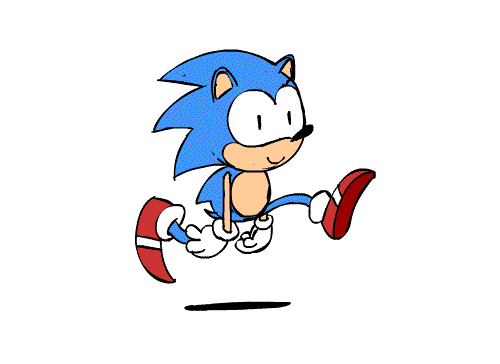 PLACE THIS ORDER OR A SIMILAR ORDER WITH US TODAY AND GET A PERFECT SCORE!!!
---