Problem Statement
Our company is in the fashion industry specializing in discounted designer clothes and accessories for men and women. We currently have a brick and mortar location and a small online presence. The owner's goal is to promote growth of the online store and become customer centric. Through the expansion of the online presence, the owner wants to get the process streamlined from brick and mortar to the online platform.
Two Technologies
Through some research and considerations, we believe that Big Data and Knowledge Management along with Business Analytics and Business Intelligence Solutions will be the key to gaining the online presence that our company needs to build and sustain future growth.
Business Requirements
Objectives
As the ultimate goals are to create an online presence and customer focused business. Integrating Customer Knowledge Management, Business Analytics and Intelligence, will both provide us the necessary information about our current customers and allow us to segment the current customer base to find areas that trend better in our space. This will lessen the advertising budget due to the data that will map out who will be at what time of the year to market and advertise more efficiently.
Project Description
The project will be divided in to segments in order to integrate into the business at a pace that will not affect current business.
i. Interviewing prospective companies that will build the IT infrastructure
ii. Fully operational CKM system that will provide strong customer focused marketing. Streamlining process that connects the brick and mortar to the online presence that we are creating.
iii. Customers' needs and desires have changed drastically in the last fifteen years. There is more online shopping than ever before, and as this trend continues to grow so does the platforms that are used. Customer systems that help track purchases, and reorder inventories are to the business owners advantage.
Technology Requirements
This technology specifically needs to allow the Customer to browse inventory online. Have up to date inventory levels that will tell the customer if it is in stock or there need to be and order placed. Managing the customer contacts as purchases are made will increase the number of repeat trips by providing reporting to the business owner about what items were purchase and how the timing plays into the process.
Competitors and Technology
Kohls has a large brick and mortar business in the US, but it also has one of the top customer Knowledge management systems as well. I will spend time and resources looking in to Kohls and the data management process and how we can use proprietary information to enhance our project. Thau (2014) explains that big data is extremely useful when it comes to targeting consumers with smart phones whose past buying habits are known to the company through the collection of big data and who are looking for a deal at the point of checkout: "it will be retailers' basis of competitive advantage … and will be how you engage with your customers. Kohl's, for example, is testing real-time, personalized offers in five of its stores. Shoppers who walk into one of those stores can opt in for offers via their smartphones. So if a shopper lingers in the shoe department, for example, they'll receive a coupon based on the shoes they looked at online but never bought." The benefit to using such technology is that it allows the company to directly target specific consumers, knowing in advance what they are likely to be shopping for and how to approach them.
The second company that we will use to determine if business analytics solutions and business intelligence solutions are the best way to reach our ultimate goals is Zappos. Originally a online retailer, CEO Tony Hsieh built the company into a giant. As Deirdre M. (2014) reports, "75% of Zappos' sales come from repeat customers, and that's not just because of the catchy name." It is because at Zappos, "every customer receives service based on all of his previous interactions with the company. The company logs a customer's interactions through Twitter, Facebook, Instagram, websites, and phone. Every customer service representative can access all of this information" (Deirdre M., 2014). Zappos' ability to utilize business analytics solutions and business intelligence solutions sets it apart and certainly makes it a company that is worth emulating.
Big Data & Knowledge Management
Both Kohls and Zappos utilize CKM and Big Data to their advantage. In a market that is driven by how many times you can effectively get someone to click trail into your site, Zappos especially has done a great job. With 75% of their sales coming from repeat customers, Zappos shows us how to leverage the data that has been collected. They have created an individualized experience that customers can count on and come back to.
Business Analytics and Business Intelligence solutions
Zappos is on quest in the industry. They are working towards creating a one on one customer experience. Technology such as SMS push notifications, personal retargeting, and triggered communications to name a few areas. Zappos is considered one of the top companies in there industry in how they handle their customers and there over all experience. For instance, "when Zappos receives a complaint via Twitter, the company does not respond with a request to contact customer service. Instead, customer service personnel respond directly and resolve the issue in the forum where the customer raised it" (Deirdre M., 2014). Zappos is also able to use data to personalize marketing as well as to identify and fix customer service failures.
Technology Benefit
Kohls is taking the next step in creating unique preferences of its customers. Recently they have over hauled is merchandising and inventory program to better serve its customers. They have gone to a merchandise operations management system by Oracle. This system will not only leverage best practices across users, but the use of predictive technology that can be used in store to provide offers to customers in real time as they are looking at that item.
Technology Solutions
Big Data and Knowledge management
Being customer focused and driving to provide our customers a unique tailored experience that will drive frequency of purchase and maintaining a repeat customer. As Thau (2014) notes, "big data offers a means to understand shoppers via myriad digital touch points – from their online purchases to their presence on social networks." Big data also allows retailers like Kohls and support firms like Zappos to monitor consumers' browsing habits—which are growing at a rapid pace thanks to mobile phones: consumers now have the power of the Internet on them at all times via their smart phones. Thau (2014) comments that mobile technology is now virtually everywhere: "more people have a cell phone than running water and 25% of the world will be on a social network – that's what created all of this big data: 2.5 billion gigabytes [of data] is created per day." All of this data will form the basis of retailers' competitive advantage. The more data retailers are able to collect, the more they are able to know who their consumers are what their consumers want. The more they are able to target directly their consumers, the more successful their business will be. Information is the new gold in the Digital Era: it is also vital to survival. The reason all firms are going to have to shift to a big data dependent model is simple: "Information is going to be our generation's next natural resource like steam was to the 19th century because there are a number of technology shifts and their convergence is happening at once" (Thau, 2014).
Business Analytics and business intelligence solutions
Just like Kohls we are looking for key technology that will integrate with an online presence, manage the inventory, shipping systems and order status. More specifically mirroring the Oracle retail merchandising operations management solution. The Oracle Retail implementation is "part of a larger business transformation designed to support Kohl's ongoing growth and enable marketing and merchandising teams to anticipate customer demand, identify market opportunities, and roll out new products and promotions online and in stores" (Oracle, 2014). In other words, it is an all-encompassing, all-in-one technological approach to enhancing analytics and intelligence solutions.
Kohls' approach to business analytics and intelligence solutions can be effectively modeled by our business because it is scalable, stable and part of a long-term strategy of embedding predictive technology into its retail operations: "By managing pricing and promotions from a unified view that delivers accurate, real-time insight from multiple sources, merchants will gain efficiencies with a more agile promotional pricing process," notes Oracle (2014) regarding its working relationship with Kohls. On the retailer, Oracle (2014) states that "the company is using Oracle Retail to manage pricing for all items (or SKUs) on a store-by-store basis and for its e-commerce site, to preserve margins where demand remains high and for clearing and refreshing inventory where needed." This reliance upon intelligence solutions to develop the retailers' relationship with consumers signifies the much-needed necessary next step in business analytics.
Recommendations
After determining what areas, we want to focus our time and energy to get the most from our dollars. Using the Oracle company systems will allow for meeting and exceeding the goals of our technology program. Oracle is a robust product that is growing to include a number of streamlined options for retailers, enabling companies to understand their customers like never before. "By leveraging the best practices built into the Oracle Retail reference model, which is a comprehensive collection of industry-leading processes that guide retail operations, a company can bypass customizations, simplify its merchandising overhaul, and benefit from "faster upgrades in the future" (Oracle, 2014). Oracle makes all this possible because of its integrated technology and comprehensive approach to intelligence solutions for businesses.
Technology Solution
Consumers require access to their favorite brands 24/7 via nearby stores, their desktop, or using a mobile device, and Kohl's is moving quickly to deliver that type of personalized and relevant commerce-anywhere experience. By implementing the Oracle Retail family of applications, Kohl's is establishing a foundation to drive ongoing growth," said Mike Webster, senior vice president and general manager of Oracle Retail. Oracle Retail is a tremendous opportunity to be at the fore of the next generation of intelligence solutions: "the industry-leading predictive technology embedded in Oracle Retail Merchandise Planning and Optimization" allows firms "to more precisely tailor its selection of items, styles, and sizes to meet customer demand at each store. The Oracle Retail solutions represent an expansion of Oracle Applications already in use" by many leading firms in retail (Oracle, 2014), including Oracle Commerce, Oracle's PeopleSoft financial management solutions, and Oracle's PeopleSoft Human Capital Management; several components of Oracle Fusion Middleware; Oracle Database; and Oracle Exadata Database Machine. Companies can even transfer their e-commerce operations to Oracle Commerce so as to be able to deliver up to 100% availability as well as to support sales during holiday season shopping spikes that occur every year in the retail industry. Oracle Service Cloud also enables companies to provide "web customer service, contact center, and knowledge management, compelling customer experience through voice, e-mail, chat, and cobrowsing capabilities that support millions of web interactions per month and more than 2,000 contact center agents" (Oracle, 2014). Thus, implementing Oracle Retail is highly recommended for our business.
Overall Benefit
The overall benefit of implementing Oracle Retail should be clear: it allows for greater streamlining of their business. The testimonies speak for themselves: "Oracle Retail has provided our merchants with more visibility to make informed decisions with better data to optimize performance at the item and store level," said Janet Schalk, executive vice president and chief information officer, Kohl's. "Equally important, the Oracle Retail implementation establishes a foundation for future growth and innovation" (Oracle, 2014). This foundation for future growth and innovation is one of the most important overall benefits of implementing this type of technology. Not only does it ensure that the company has the necessary framework to stay competitive for years to come, it also ensures that development in technology can be applied to the existing infrastructure so that there is no need for a complete overhaul years down the road. This leads to cost savings and that helps secure revenues for the company.
The other overall benefit is that through the collection of big data thanks to this type of technology, the company can better understand its customers, their purchasing habits, their interests, their browsing patterns, and the times of year when they are most likely to make purchases. This information can be used to develop individualized, personalized marketing campaigns that can be driven by algorithms designed through the Oracle mechanism that will in turn provide the type of efficient marketing approach that our company needs.
Finally, it will position our company for future growth as we move online by allowing the data that we have collected on our consumers to shape our marketing technique so that our online shoppers and shown the type of ads that will most resonate with them. They will receive email updates about products that they are most likely to care about and our web services will also be more streamlined so that online shopping is easy and online service members are available to assist shoppers with consumer decisions and questions.
Basic Security Considerations
Our business must consider several security issues and privacy issues in order to be responsible and efficient when implementing this technology solution. First, today's digital world is prone to hacking, malware and a number of other attacks that online retailers and big data collectors must be aware of in order to protect clients' information as well as data information that is important to gaining a competitive edge for the company.
Security Features
Security features that are a must for our recommended technology include authentication, authorization, audit, user management, and encryption and hashing. Oracle systems provides all of these features for its technology and its clients.
Authentication features allow for remote clients to connect to the SIM application, which supports SSO, LDAP and database security. WebLogic handles the security authentication process, using a JAAS framework, which monitors sequencing and authorization.
Authorization follows the authentication process, and only users who have authority to access specific functions of the system will be enabled to use them. Roles are thus assigned to specific individuals and groups within the company so that they can make use of information stored within the system.
Auditing capabilities are necessary so that the company can be monitored and can be aware of what is going on in terms of its usage of the database. History of access of the database is recorded and records are maintained for the purpose of always being aware of who is accessing what, when, where and how.
This plays into user management which is another important security feature that is used to manage user data and role assignments internally.
Encryption and hashing are also vital as these tools set up parameters that guard and protect files from hacking, from being stolen, from being spied on, and so on (Oracle Security Features, 2014).
Third-Party Vendors
Our business should consider a number of points in regards to security and privacy when it seeks out third-party vendors for the proposed technology. First of all, a vendor's reputation must be considered. This is what tells the public whether the vendor has had favorable results with clients in the past and whether the vendor can be trusted to deliver the product that is required. A vendor that is new to the industry must be able to demonstrate its capabilities somehow—and for that reason there are presentations that can be developed and pitched to the company so that it can have a better idea of the vendor's approach.
Our company must also consider working with a third-party that shares the same security and privacy concerns as we do. What is important to our company should be important to a third-party vendor, otherwise it is unlikely that we will be able to work from the same page. Knowing that our vendor supports the same aims and goals that we cherish will help the working relationship to be that much smoother.
To that end, we should look for a company that has a strong culture in place at its business. A company like Zappos, for instance, has a highly efficient and effective workplace culture that has allowed it to be one of the best businesses of its kind. It is focused on achieving high goals, of establishing records, and of developing its potential to the fullest. A third-party vendor that we choose to work with should have similar ideals and characteristics as we should strive to be the best by working with the best.
Internal Safeguards
Internal safeguards that should be in place to protect against misuse or loss of data should include several tools. Making sure employees are not using unsafe cell phone and/or wi-fi devices on the job is essential. For instance, the Government Accountability Office (GAO) reported in 2012 that most cell phone users "do not have passwords enable," allowing them to be susceptible to the spread of malicious software by network assailants (Cooney, 2012). Cell phones can be hacked since they are not part of the company security system, and if they are synced with other devices through company Wi-Fi, or are using company email, at the time of an attack, the assault can affect all network users or synced devices. The GAO stresses the importance of using encryption on all devices.
An example of the way that Wi-Fi systems can be hacked is one of the simplest and most common ways: Wi-Fi users will keep the generic "admin" username and "password" password on their Wi-Fi device. When these users access a website that is maliciously coded to scan intercept Wi-Fi networks guarded by these generic usernames and passwords, company routers can be hijacked. Even devices that are incapable of downloading viruses, such as iPads and Chromebooks can be affected by Wi-Fi hijacking because it is the network device that is affected, not the personal computer or handheld device. This is an example of an external way "that attackers could secretly exploit a public Wi-Fi network to send their own data" to devices (Gonsalves, 2013). It is important to protect against this type of external attack of internal information by setting internal policy so that it addresses security measures such as setting passwords.
Allowing open access to company email and Wi-Fi also runs the risk of the spread of malware, which is another internal issue that must be addressed to ensure that data is not misused or lost. Once malware is installed, the attacker has access to the computer, which enables the attacker to steal information from the computer, or to install malware that can be controlled remotely—which is what a botnet is designed to do. Web-based malware are injected onto popular website via "web server security, user contributed content, advertising and third-party widgets" (Provos, 2007).
Cloud security issues should also be addressed as the cloud enables data be uploaded and stored for users—but it also needs to be protected. Cloud-based recovery is important to consider for our company as data is likely to be stored on the cloud. Cloud storage can be a lower cost way to store data but it should also come with protection so that data is not lost. Virtualization is also a method that should be considered. Virtualization allows a company to be flexible in terms of how data is preserved, copied, and safeguarded so that the company can be efficient in its usage of its systems. Virtual machines, for example, can be used to extend the life so to speak of servers. Connectivity is also an issue that should be considered to protect information. If power is lost, connectivity could become an issue. If the company lacks the power to connect to its network or to connect its users to the company's online shop, there will be severe consequences. Protecting connectivity is essential to protecting information, especially as users' data will be made vulnerable if there are lapses in connectivity and the network is made open to external threats. External threats are best protected against by having a strong internal infrastructure.
Other internal security issues should focus on ensuring that a continuity plan is in place in case of a loss of power to the infrastructure: this will ensure that data is protected and not lost in the case of a breakdown in infrastructural service. A continuity plan should also be accompanied by various monitoring systems that test the efficiency of the overall system and network.
References
Cooney, M. (2012). 10 common mobile security problems to attack. PCWorld.
Retrieved from http://www.pcworld.com/article/2010278/10-common-mobile-security-problems-to-attack.html
Deirdre M. (2014). Be like Zappos: Three steps to make big data work for your small business.
Retrieved from http://www.jacquette.com/be-like-zappos-three-steps-to-make-big-data-work-for-your-small-business/
Gonsalves, A. (2013). Many iOS Apps Found Open to Hijacking on Public Wi-Fi. CSOOnline.
Retrieved from http://www.csoonline.com/article/2134135/mobile-security/many-ios-apps-found-open-to-hijacking-on-public-wi-fi.html
Oracle. (2014). Kohl's sets foundation for future growth with Oracle retail. Retrieved from
http://www.oracle.com/us/corporate/press/2348065
Oracle Security Features. (2014). 8 security features. Retrieved from
https://docs.oracle.com/cd/E12454_01/sim/pdf/141/html/security_guide/sim_security.htm
Provos, N. (2007). The Ghost in the Browser Analysis of Web-Based Malware.
HotBots. Retrieved from https://www.usenix.org/legacy/events/hotbots07/tech/full_papers/provos/provos.pdf
Thau, B. (2014). How big data helps stores like Macy's and Kohl's track you like never before.
Retrieved from https://www.forbes.com/sites/barbarathau/2014/01/24/why-the-smart-use-of-big-data-will-transform-the-retail-industry/#de371e46de8a
---
Are you busy and do not have time to handle your assignment? Are you scared that your paper will not make the grade? Do you have responsibilities that may hinder you from turning in your assignment on time? Are you tired and can barely handle your assignment? Are your grades inconsistent?
Whichever your reason is, it is valid! You can get professional academic help from our service at affordable rates. We have a team of professional academic writers who can handle all your assignments.
Plagiarism free papers
Timely delivery
Any deadline
Skilled, Experienced Native English Writers
Subject-relevant academic writer
Adherence to paper instructions
Ability to tackle bulk assignments
Reasonable prices
24/7 Customer Support
Get superb grades consistently
Online Academic Help With Different Subjects
Literature
Students barely have time to read. We got you! Have your literature essay or book review written without having the hassle of reading the book. You can get your literature paper custom-written for you by our literature specialists.
Finance
Do you struggle with finance? No need to torture yourself if finance is not your cup of tea. You can order your finance paper from our academic writing service and get 100% original work from competent finance experts.
Computer science
Computer science is a tough subject. Fortunately, our computer science experts are up to the match. No need to stress and have sleepless nights. Our academic writers will tackle all your computer science assignments and deliver them on time. Let us handle all your python, java, ruby, JavaScript, php , C+ assignments!
Psychology
While psychology may be an interesting subject, you may lack sufficient time to handle your assignments. Don't despair; by using our academic writing service, you can be assured of perfect grades. Moreover, your grades will be consistent.
Engineering
Engineering is quite a demanding subject. Students face a lot of pressure and barely have enough time to do what they love to do. Our academic writing service got you covered! Our engineering specialists follow the paper instructions and ensure timely delivery of the paper.
Nursing
In the nursing course, you may have difficulties with literature reviews, annotated bibliographies, critical essays, and other assignments. Our nursing assignment writers will offer you professional nursing paper help at low prices.
Sociology
Truth be told, sociology papers can be quite exhausting. Our academic writing service relieves you of fatigue, pressure, and stress. You can relax and have peace of mind as our academic writers handle your sociology assignment.
Business
We take pride in having some of the best business writers in the industry. Our business writers have a lot of experience in the field. They are reliable, and you can be assured of a high-grade paper. They are able to handle business papers of any subject, length, deadline, and difficulty!
Statistics
We boast of having some of the most experienced statistics experts in the industry. Our statistics experts have diverse skills, expertise, and knowledge to handle any kind of assignment. They have access to all kinds of software to get your assignment done.
Law
Writing a law essay may prove to be an insurmountable obstacle, especially when you need to know the peculiarities of the legislative framework. Take advantage of our top-notch law specialists and get superb grades and 100% satisfaction.
What discipline/subjects do you deal in?
We have highlighted some of the most popular subjects we handle above. Those are just a tip of the iceberg. We deal in all academic disciplines since our writers are as diverse. They have been drawn from across all disciplines, and orders are assigned to those writers believed to be the best in the field. In a nutshell, there is no task we cannot handle; all you need to do is place your order with us. As long as your instructions are clear, just trust we shall deliver irrespective of the discipline.
Are your writers competent enough to handle my paper?
Our essay writers are graduates with bachelor's, masters, Ph.D., and doctorate degrees in various subjects. The minimum requirement to be an essay writer with our essay writing service is to have a college degree. All our academic writers have a minimum of two years of academic writing. We have a stringent recruitment process to ensure that we get only the most competent essay writers in the industry. We also ensure that the writers are handsomely compensated for their value. The majority of our writers are native English speakers. As such, the fluency of language and grammar is impeccable.
What if I don't like the paper?
There is a very low likelihood that you won't like the paper.
Reasons being:
When assigning your order, we match the paper's discipline with the writer's field/specialization. Since all our writers are graduates, we match the paper's subject with the field the writer studied. For instance, if it's a nursing paper, only a nursing graduate and writer will handle it. Furthermore, all our writers have academic writing experience and top-notch research skills.
We have a quality assurance that reviews the paper before it gets to you. As such, we ensure that you get a paper that meets the required standard and will most definitely make the grade.
In the event that you don't like your paper:
The writer will revise the paper up to your pleasing. You have unlimited revisions. You simply need to highlight what specifically you don't like about the paper, and the writer will make the amendments. The paper will be revised until you are satisfied. Revisions are free of charge
We will have a different writer write the paper from scratch.
Last resort, if the above does not work, we will refund your money.
Will the professor find out I didn't write the paper myself?
Not at all. All papers are written from scratch. There is no way your tutor or instructor will realize that you did not write the paper yourself. In fact, we recommend using our assignment help services for consistent results.
What if the paper is plagiarized?
We check all papers for plagiarism before we submit them. We use powerful plagiarism checking software such as SafeAssign, LopesWrite, and Turnitin. We also upload the plagiarism report so that you can review it. We understand that plagiarism is academic suicide. We would not take the risk of submitting plagiarized work and jeopardize your academic journey. Furthermore, we do not sell or use prewritten papers, and each paper is written from scratch.
When will I get my paper?
You determine when you get the paper by setting the deadline when placing the order. All papers are delivered within the deadline. We are well aware that we operate in a time-sensitive industry. As such, we have laid out strategies to ensure that the client receives the paper on time and they never miss the deadline. We understand that papers that are submitted late have some points deducted. We do not want you to miss any points due to late submission. We work on beating deadlines by huge margins in order to ensure that you have ample time to review the paper before you submit it.
Will anyone find out that I used your services?
We have a privacy and confidentiality policy that guides our work. We NEVER share any customer information with third parties. Noone will ever know that you used our assignment help services. It's only between you and us. We are bound by our policies to protect the customer's identity and information. All your information, such as your names, phone number, email, order information, and so on, are protected. We have robust security systems that ensure that your data is protected. Hacking our systems is close to impossible, and it has never happened.
How our Assignment  Help Service Works
You fill all the paper instructions in the order form. Make sure you include all the helpful materials so that our academic writers can deliver the perfect paper. It will also help to eliminate unnecessary revisions.
2.      Pay for the order
Proceed to pay for the paper so that it can be assigned to one of our expert academic writers. The paper subject is matched with the writer's area of specialization.
3.      Track the progress
You communicate with the writer and know about the progress of the paper. The client can ask the writer for drafts of the paper. The client can upload extra material and include additional instructions from the lecturer. Receive a paper.
4.      Download the paper
The paper is sent to your email and uploaded to your personal account. You also get a plagiarism report attached to your paper.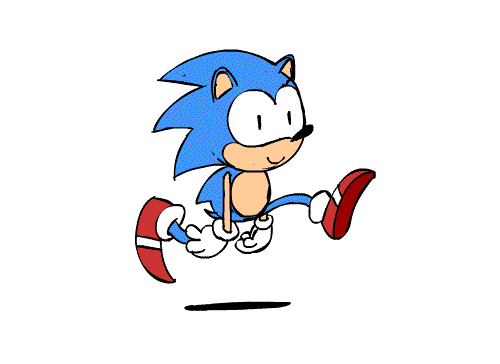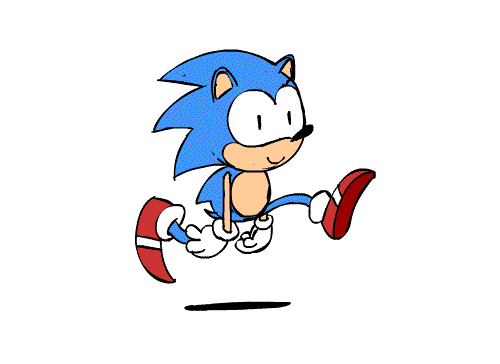 PLACE THIS ORDER OR A SIMILAR ORDER WITH US TODAY AND GET A PERFECT SCORE!!!
---