Evolution of Religion in America
There have been numerous historical works on the Great Explorers, Columbus, DeSoto, Cortes, Pizzaro, etc. But one thing that emerges from their accounts of the New World was that North America was populated sparsely and by groups of unorganized "tribal" cultures with no written language, no large architectural monuments, and no advanced civilization. However, new excavations and scholarship shows this to be a falsehood: North America was vase, and there were numerous indigenous cultures that had significant architectural technology and more (the Anazai, Cahokia, and literally hundreds of tribal cultures). The fallacy came about with the view that North American "history" began in 1492, forgetting that many cultures had already passed their peak in North America prior to then and had vibrant and robust religious and social components (Mann, 2005; Powell, 2005).
The historical and sociological period of religion in North America, however, spans the period of the Ice Age travelers from Europe who evolved into various Native American cultures, European contact and settlement, the synthesis and juxtaposition of ideas that changed religion between 1600-1940, and finally modern day, post-World War II culture. For the purposes of this essay, however, we will divide the period into an analysis of the changing views of religion beginning with the Zuni as representative of Native American spirituality, and ending in the 1800s with the Transcendentalists and their descendants.
Native American Spirituality — as an archetype of many Native American cultures, one can turn to the Zuni, a group of Pueblo peoples located in the American Southwest. The Zuni religion was polytheistic, centered around the reverence of a group of gods known as Kachinas. In many ways, the structure of this religion represents numerous pre-Christian groups from around the world. There are Kachinas to explain weather, seasons, good, evil, birth, death, with most represented by human or animal creatures that are part of a celestial family. One very interesting note from a comparative mythological standpoint is the Zuni myth of creation, which when read in contemporary Darwinian terms, can be construed as a primitive explanation for the geological basis for creation from the primordial slime through advancing creatures (Benedict, 2007).
According to the legend, the first humans came from four caves in the underworld, called the Lower Regions. At that time the Earth's surface was a frightening place, covered with water, shaken by earthquakes, and filled with beasts of prey. The Children of the Sun, out of pity for the humans, dried and hardened the Earth with lightening arrows, then touched animals to shrink them and turn them to stone. The animals that escaped were the ancestors of the animals of today (Hefner, 2001).
In general, most Native American cultures, like most pagan cultures, use religion as an all-encompassing approach to their explanation of the universe. Everything within the universe is part of the natural order of things, and therefore sacred — and through the reverence of nature the universe remains in balance. This reverence for nature places humans as guardians and tenants of the world, not as owners in a hierarchical tradition that has humans ruling other humans or species.
The Columbian Exchange — the idea of the New World being appropriate for conquest and colonization is complex, but rooted not only in economics, which is likely the primary impetus, but religion as a secondary, or public and personified excuse. Thus, Gold, Glory, and God became the watchwords for many European nations. The nature of Catholicism in Europe demanded that "heathen peoples" be converted to Christianity, and for European Christians, the religions they encountered were pagan and outside the holiness of the Mother Church.
Much of the controversy regarding the conversion of the Amerindian populations can be gleaned from an eyewitness account to Christopher Columbus by Father Bartholome de Las Casas who incorporated much of Columbus' writings, diary, and log into his own historical account of the Spanish arrival in the West Indies. However, Las Casas began what eventually became known as the "Black Legend," the stereotypical images of the Spanish as vile and rapacious colonists and the indigenous populations as native innocents. Modern scholarship, however, has shown that there were other contributing factors to the conquest of the New World, many primarily ecological (e.g. disease, lack of resistance to bacteria and viruses) that were the overwhelming cause of the population decline of Native Americans (Crosby, 1972; Cowley, 1991).
While de Las Casas, as a 16th century Dominican priest, and the first resident Bishop of Chiapas, believed that the pagan practices of the indigenous populations were heathenistic and evil, and that salvation would be granted to those who were converted to Catholicism, he also witnessed, and began to oppose, the torture, enslavement, and genocide of the Native Americans. In fact, on several occasions, he advocated before King Charles V on the rights of the natives. One of his early views was to replace the slave labor population of the Amerindian natives with the importation of Negro slaves from Africa, but he eventually recanted and became an advocate for all disenfranchised peoples and in opposition of slavery (Las Casas, 1997). Thus, his view became one of moderation in the trend towards utilizing religion as a mechanism for conquest, unfortunately not one that was pervasive in the 17th and 18th centuries.
Mather and Puritanism — in the 16th and 17th century, a number of individuals, most in England, some in northern Europe, fled Europe to settle in the American colonies, believing that the English Reformation had not gone far enough, and that the Church of England was too tolerant of practices that resembled Catholicism. This conflict with the Anglican Church, and subsequent immigration to the American Colonies, changed the direction of religion in the areas. The central tenet of Puritanism was the Calvinist approach to God's supreme authority over all human affairs, both secular and religious. This put all moral and political authority in Biblical interpretations, and these interpretations became the cultural roles of the community, or original sin, of the way faith blended into cultural affairs, and the use of religion as a political basis for moral authority. On an individual level, the view was that each person had the potential to be reformed by God's grace to fight against sin. Thus, a humble and obedient (to the Church) life would allow every Christian the correct path to Heaven (Coffey and Lim, 2008).
A typical embodiment of this viewpoint was epitomized in Cotton Mather, a social, political, and cultural influence in the New England Puritan movement of the late 1600s. Mather, for instance, wrote about the Salem Witch Trials in the hopes that his recounting would encourage a greater spiritual awakening and widespread acceptance of religion. Mather's greatest work was the Magnalia Christi Americanis, written in 1702 when Mather was 29. Essentially a recounting of the process of settling New England through the view of a Puritan, it utilized a scholarly approach (phrases in Latin, Greek, and Hebrew) to outline a way of being that, for Mather, encompassed a pathway towards religious fundamentalism and combination of religion and political culture — one of which was considered so pervasive and dangerous that it was specifically outlined in the Constitution as a necessary separation of Church and State. In his writings, he outlined a path towards salvation; duties of parents and children, and a rather long and detailed list of actions for daily living that correspond with Biblical interpretation. (Mather, 2008).
Separation of Church and State — by the mid-1700s, however, writings of Locke and other European philosophers influenced the thinking of many Colonial leaders who, will they held a belief in a master creator, did understand that there must be a clear separation between Church and State in order to preserve an effective secular government. This view of religion as a part of, but not the whole, of society contrasted with Mather and was especially outlined in the views of Thomas Jefferson.
Jefferson's views diverged from the orthodox interpretation of Christianity of the time. Jefferson was ardent in his study of theology, the Bible, and morality, but moved more towards a Deist philosophy and, as the principal author of the Declaration of Independence, articulated a statement about human rights being sacred, but still believed that State support of religious institutions be banned. He is credited with the phrase "separation of church and state," and was, during his bid for the presidency, vocally criticized for his lack of "orthodox views." This more secular view was to become more popular during the early 1800s, and would eventually contribute to a greater tolerance and degree of religious freedom in America (Gaustad, 2001).
A prime example of this view can be seen in Jefferson's own words within an 1821 letter:
No one sees with greater pleasure than myself the progress of reason in its advances towards rational Christianity. When we shall have done away the incomprehensible jargon of the Trinitarian arithmetic, that three are one, and one is three; when we shall have knocked down the artificial scaffolding, reared to mask from view the simple structure of Jesus; when, in short, we shall have unlearned everything which has been taught since His day, and got back to the pure and simple doctrines He inculcated, we shall then be truly and worthily His disciples; and my opinion is that if nothing had ever been added to what flowed purely from His lips, the whole world would at this day have been Christian. I know that the case you cite, of Dr. Drake, has been a common one. The religion-builders have so distorted and deformed the doctrines of Jesus, so muffled them in mysticisms, fancies and falsehoods, have caricatured them into forms so monstrous and inconceivable, as to shock reasonable thinkers, to revolt them against the whole, and drive them rashly to pronounce its Founder an impostor. Had there never been a commentator, there never would have been an infidel…. I have little doubt that the whole of our country will soon be rallied to the unity of the Creator, and, I hope, to the pure doctrines of Jesus also (Jefferson, 1854).
American Transcendentalism — the transcendentalist movement was a group of new ideas in religion, literature, culture and philosophy that emerged in New England in the early to middle 19th century as a generalized protest against the general state of intellectualism and return to orthodoxy often noted in some of the nation's top schools like Harvard. In general, the movement believed more in spiritualism than organized religion, that the goal of humans was toward a spiritual state that literally transcended the physical and empirical world — thus the path to enlightenment needed no intercession from organized religion or religious leaders, and was individually based on the human need for spiritual ascension (Gura, 2008).
Primary examples of this movement can be found in the 1836 Nature essay and subsequent 1837 speech to the Phi Beta Kappa Society by Ralph Waldo Emerson:
So shall we come to look at the world with new eyes. It shall answer the endless inquiry of the intellect, – What is truth? And of the affections — What is good? By yielding itself passive to the educated Will Build, therefore, your own world. As fast as you conform your life to the pure idea in your mind, that will unfold its great proportions. A correspondent revolution in things will attend the influx of the spirit (Emerson, 1837)
Spirituality becomes even more relevant for the later transcendentalists like Walt Whitman who, while using material from Christian sources, finds the concept of religion to be far more complex than the belief of one or two faiths even taken in congruence. Using Biblical allusions and innuendo, Whitman forms the very backbone and template of the idea of removing religion from spirituality, of individual communing with the process that is God, and of private and humanistic philosophical movement that will allow humans to reach their maximum spiritual potential. This is clear in his poem, Song of Myself:
1 – I celebrate myself, and sing myself,
And what I assume you shall assume,
For every atom belonging to me as good belongs to you.
I loafe and invite my soul,
I lean and loafe at my ease observing a spear of summer grass.
My tongue, every atom of my blood, form'd from this soil, this air,
Born here of parents born here from parents the same, and their parents the same,
I, now thirty-seven years old in perfect health begin,
Hoping to cease not till death.
Creeds and schools in abeyance,
Retiring back a while sufficed at what they are, but never forgotten,
I harbor for good or bad, I permit to speak at every hazard,
Nature without check with original energy
3 – Knowing the perfect fitness and equanimity of things, while they discuss I am silent, and go bathe and admire myself.
Welcome is every organ and attribute of me, and of any man hearty and clean,
Not an inch nor a particle of an inch is vile, and none shall be less familiar than the rest (Whitman).
Thus, the stage was set and the long lineage of religious change shown within the New World. The idea first of paganism, of polytheism and the worship of nature as the primary balance within the spiritual world; the use of one religion, Catholicism, to identify and justify the conquest of the new land; the rush to the new colonial world to establish a counter orthodoxy to Catholic European thought; the move towards a separation of church and state and a belief in humanism; finally to a movement that focused far more on spirituality and the path of the individual than staid and hierarchical concepts that resembles more the idea of the indigenous symbiosis of human and universe than any fundamental orthodoxy.
REFERENCES
Benedict, Ruth. (2007). Zuni Mythology. Martino Publishing.
Coffey, J. And P. Lim. (2008). The Cambridge Companion to Puritanism.
Cowley, G. (Fall/Winter 1991). "The Great Disease Migration." Newsweek. Cited in:
www.newsweek.com
Crosby, a. (1972). The Columbian Exchange. Greenwood Press.
Emerson, R.W. (1837). "The American Scholar." Ralph Waldo Emerson Texts.
Cited in: http://www.emersoncentral.com/amscholar.htm
Gaustad, E. (2001). Sworn on the Altar of God: A Religious Biography of Thomas
Jefferson. Eerdmans.
Gura, P.F. (2008). American Transcendentalism: A History. Hill & Wang.
Hefner, a. (July 2001). "Zuni Creation Myth." Encyclopedia Mythica. Cited in:
http://www.pantheon.org/articles/z/zuni_creation_myth.html
Jefferson, T. (1854). The Writings of Thomas Jefferson, Vol. VII. Taylor & Maury.
Cited in:
http://books.google.com/books?id=kNIcAQAAIAAJ&pg=PR1&source=gbs_selected_pages&cad=3#v=onepage&q=&f=false
Las Casas, Bartolome' (1997). Apologetic History of the Indies. Columbia University
Press.
Mann, C. (2005). New Revelations of America Before Columbus. Knopf.
Mather, Cotton. (2008). "The Cotton Mather Home Page." The Hall of Church
History. Cited in: http://www.spurgeon.org/~phil//mather.htm
Powell, J. (2005). The First Americans; Race, Evolution, and the Origin of Native
Americans. Cambridge University Press.
Whitman, W. (n.d.). "Song of Myself." Poems of Whitman. Cited in:
http://www.daypoems.net/poems/1900.html
---
Are you busy and do not have time to handle your assignment? Are you scared that your paper will not make the grade? Do you have responsibilities that may hinder you from turning in your assignment on time? Are you tired and can barely handle your assignment? Are your grades inconsistent?
Whichever your reason is, it is valid! You can get professional academic help from our service at affordable rates. We have a team of professional academic writers who can handle all your assignments.
Plagiarism free papers
Timely delivery
Any deadline
Skilled, Experienced Native English Writers
Subject-relevant academic writer
Adherence to paper instructions
Ability to tackle bulk assignments
Reasonable prices
24/7 Customer Support
Get superb grades consistently
Online Academic Help With Different Subjects
Literature
Students barely have time to read. We got you! Have your literature essay or book review written without having the hassle of reading the book. You can get your literature paper custom-written for you by our literature specialists.
Finance
Do you struggle with finance? No need to torture yourself if finance is not your cup of tea. You can order your finance paper from our academic writing service and get 100% original work from competent finance experts.
Computer science
Computer science is a tough subject. Fortunately, our computer science experts are up to the match. No need to stress and have sleepless nights. Our academic writers will tackle all your computer science assignments and deliver them on time. Let us handle all your python, java, ruby, JavaScript, php , C+ assignments!
Psychology
While psychology may be an interesting subject, you may lack sufficient time to handle your assignments. Don't despair; by using our academic writing service, you can be assured of perfect grades. Moreover, your grades will be consistent.
Engineering
Engineering is quite a demanding subject. Students face a lot of pressure and barely have enough time to do what they love to do. Our academic writing service got you covered! Our engineering specialists follow the paper instructions and ensure timely delivery of the paper.
Nursing
In the nursing course, you may have difficulties with literature reviews, annotated bibliographies, critical essays, and other assignments. Our nursing assignment writers will offer you professional nursing paper help at low prices.
Sociology
Truth be told, sociology papers can be quite exhausting. Our academic writing service relieves you of fatigue, pressure, and stress. You can relax and have peace of mind as our academic writers handle your sociology assignment.
Business
We take pride in having some of the best business writers in the industry. Our business writers have a lot of experience in the field. They are reliable, and you can be assured of a high-grade paper. They are able to handle business papers of any subject, length, deadline, and difficulty!
Statistics
We boast of having some of the most experienced statistics experts in the industry. Our statistics experts have diverse skills, expertise, and knowledge to handle any kind of assignment. They have access to all kinds of software to get your assignment done.
Law
Writing a law essay may prove to be an insurmountable obstacle, especially when you need to know the peculiarities of the legislative framework. Take advantage of our top-notch law specialists and get superb grades and 100% satisfaction.
What discipline/subjects do you deal in?
We have highlighted some of the most popular subjects we handle above. Those are just a tip of the iceberg. We deal in all academic disciplines since our writers are as diverse. They have been drawn from across all disciplines, and orders are assigned to those writers believed to be the best in the field. In a nutshell, there is no task we cannot handle; all you need to do is place your order with us. As long as your instructions are clear, just trust we shall deliver irrespective of the discipline.
Are your writers competent enough to handle my paper?
Our essay writers are graduates with bachelor's, masters, Ph.D., and doctorate degrees in various subjects. The minimum requirement to be an essay writer with our essay writing service is to have a college degree. All our academic writers have a minimum of two years of academic writing. We have a stringent recruitment process to ensure that we get only the most competent essay writers in the industry. We also ensure that the writers are handsomely compensated for their value. The majority of our writers are native English speakers. As such, the fluency of language and grammar is impeccable.
What if I don't like the paper?
There is a very low likelihood that you won't like the paper.
Reasons being:
When assigning your order, we match the paper's discipline with the writer's field/specialization. Since all our writers are graduates, we match the paper's subject with the field the writer studied. For instance, if it's a nursing paper, only a nursing graduate and writer will handle it. Furthermore, all our writers have academic writing experience and top-notch research skills.
We have a quality assurance that reviews the paper before it gets to you. As such, we ensure that you get a paper that meets the required standard and will most definitely make the grade.
In the event that you don't like your paper:
The writer will revise the paper up to your pleasing. You have unlimited revisions. You simply need to highlight what specifically you don't like about the paper, and the writer will make the amendments. The paper will be revised until you are satisfied. Revisions are free of charge
We will have a different writer write the paper from scratch.
Last resort, if the above does not work, we will refund your money.
Will the professor find out I didn't write the paper myself?
Not at all. All papers are written from scratch. There is no way your tutor or instructor will realize that you did not write the paper yourself. In fact, we recommend using our assignment help services for consistent results.
What if the paper is plagiarized?
We check all papers for plagiarism before we submit them. We use powerful plagiarism checking software such as SafeAssign, LopesWrite, and Turnitin. We also upload the plagiarism report so that you can review it. We understand that plagiarism is academic suicide. We would not take the risk of submitting plagiarized work and jeopardize your academic journey. Furthermore, we do not sell or use prewritten papers, and each paper is written from scratch.
When will I get my paper?
You determine when you get the paper by setting the deadline when placing the order. All papers are delivered within the deadline. We are well aware that we operate in a time-sensitive industry. As such, we have laid out strategies to ensure that the client receives the paper on time and they never miss the deadline. We understand that papers that are submitted late have some points deducted. We do not want you to miss any points due to late submission. We work on beating deadlines by huge margins in order to ensure that you have ample time to review the paper before you submit it.
Will anyone find out that I used your services?
We have a privacy and confidentiality policy that guides our work. We NEVER share any customer information with third parties. Noone will ever know that you used our assignment help services. It's only between you and us. We are bound by our policies to protect the customer's identity and information. All your information, such as your names, phone number, email, order information, and so on, are protected. We have robust security systems that ensure that your data is protected. Hacking our systems is close to impossible, and it has never happened.
How our Assignment  Help Service Works
You fill all the paper instructions in the order form. Make sure you include all the helpful materials so that our academic writers can deliver the perfect paper. It will also help to eliminate unnecessary revisions.
2.      Pay for the order
Proceed to pay for the paper so that it can be assigned to one of our expert academic writers. The paper subject is matched with the writer's area of specialization.
3.      Track the progress
You communicate with the writer and know about the progress of the paper. The client can ask the writer for drafts of the paper. The client can upload extra material and include additional instructions from the lecturer. Receive a paper.
4.      Download the paper
The paper is sent to your email and uploaded to your personal account. You also get a plagiarism report attached to your paper.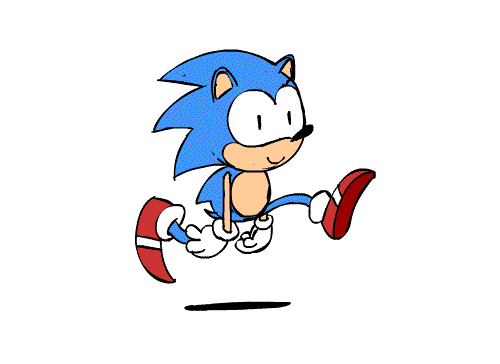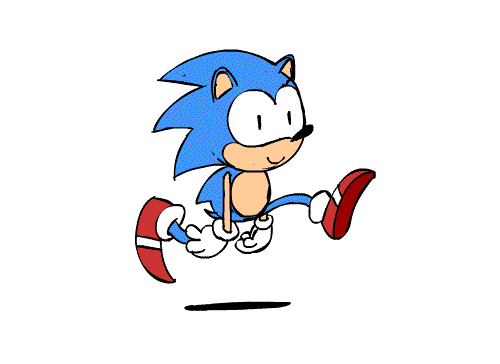 PLACE THIS ORDER OR A SIMILAR ORDER WITH US TODAY AND GET A PERFECT SCORE!!!
---